Find out why our wedding venue is top-rated in Music City & the surrounding Nashville suburbs
Table of Contents:
We'll take care of you and ensure everything is precisely how you want it.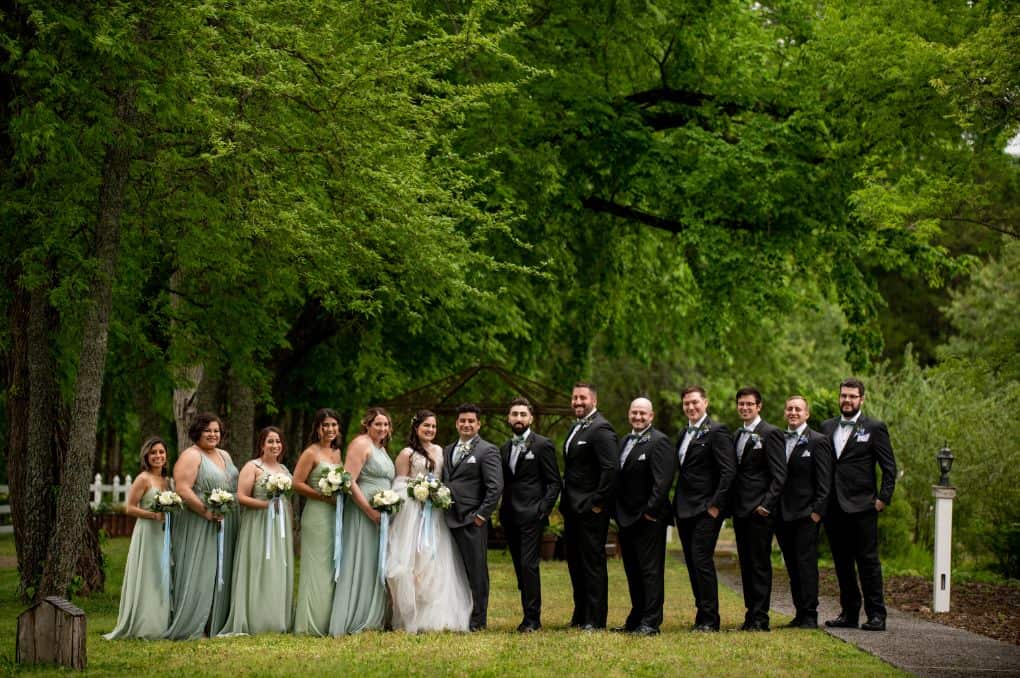 Here are a few of our favorite highlights about our Nashville wedding venue:
Multiple ceremony and reception locations, both indoor and outdoor
No hidden fees. Ever.
No unwanted surprises (corkage fees, service fees, and more)
We operate exclusively as a wedding venue. That means you get our undivided attention.
Professional and Full-Time Planner (You'll meet Amy soon)
Full-Service Catering and Wait Staff
Decor and Rentals (No cookie-cutter items, we have practically an entire warehouse to choose from)
Set Up and Clean Up (That means no working on your wedding day)
DJ/MC and Sound System for Ceremony & Reception
We can also take care of florals, photography needs, linens, plates and utensils, photo booth rental, and so much more. You basically get everything you could ever want with our all-inclusive pricing.
Flexible event space / versatile event spaces to handle all your needs (indoor and outdoor). Ex: if it rains, we will move everything inside to our Grand Ballroom
Legacy Farms is a beautiful choice for top-rated Nashville wedding venues. Couples from Middle Tennessee and beyond know they will enjoy outstanding service, delicious catering, and gorgeous grounds when choosing this elegant venue for their special day.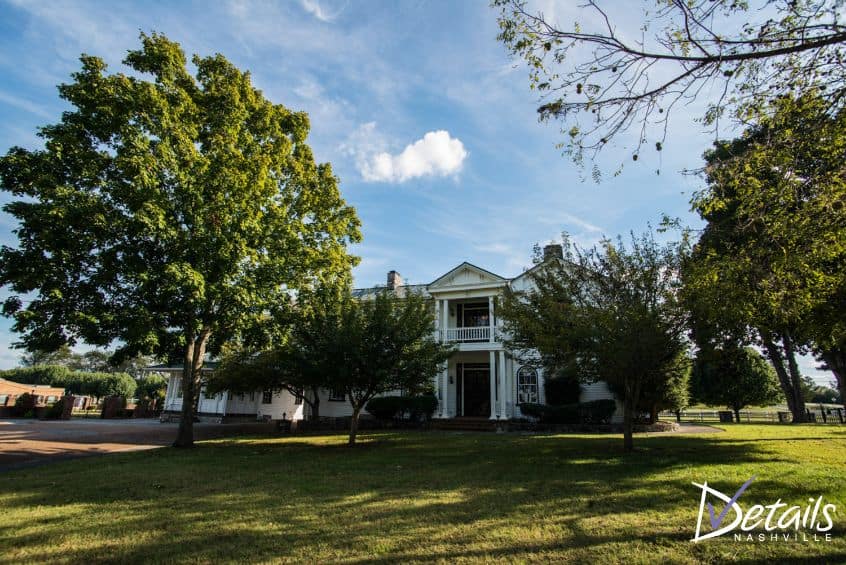 But what wedding couples love most are our customizable, stress-free, all-inclusive wedding packages.
Good quality Nashville wedding venues and vendors are hard to come by, but Legacy Farms has been a favorite of wedding couples since it opened its doors as an outdoor wedding venue. Nestled in Lebanon, TN, this event space is known for its lovely landscaping and gorgeous vistas.
Click here to view our packages.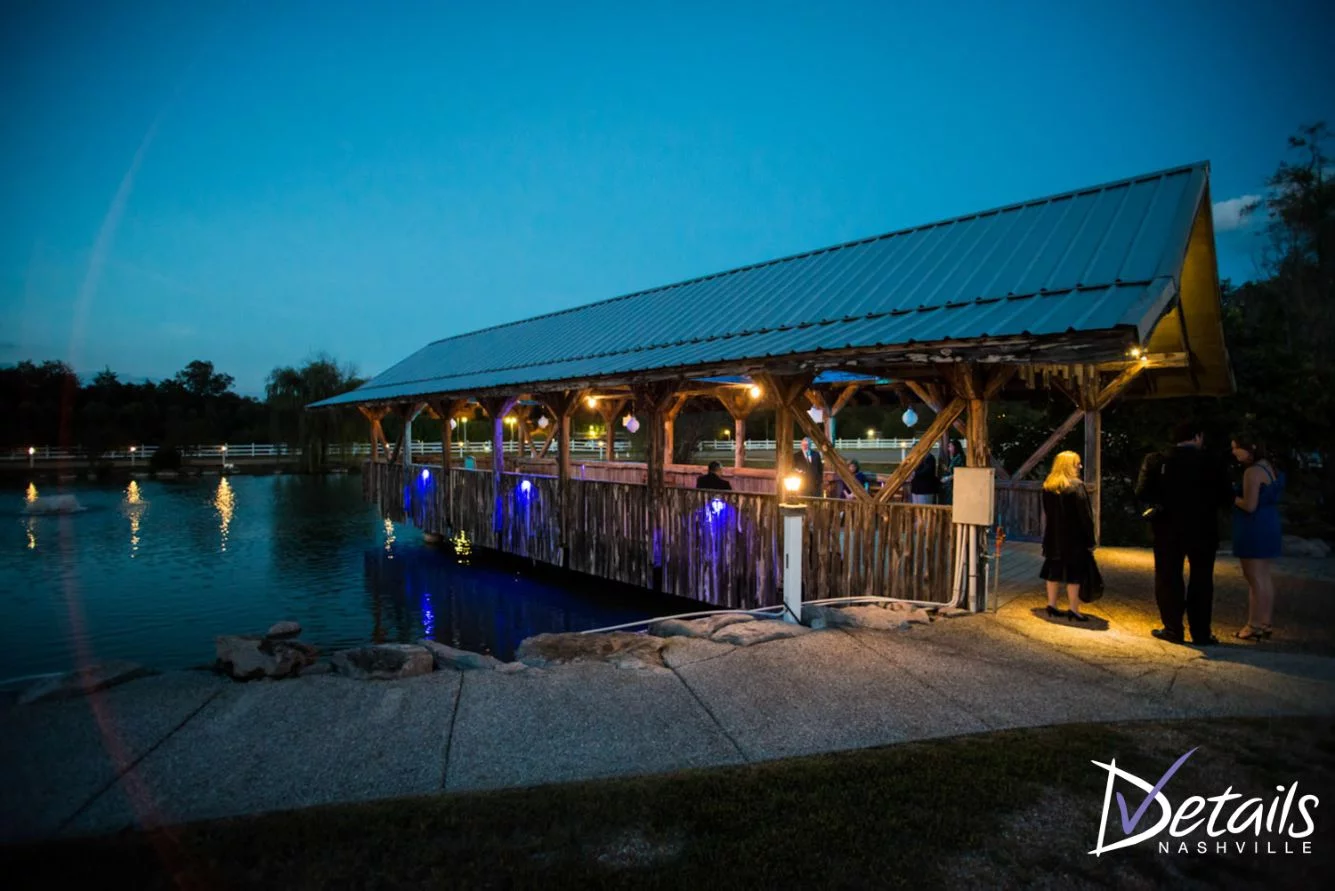 Here's how to search for wedding venues:
Figure out your desired amount of guests and your estimated budget.
Check availability for the date(s) you need.
Ask about pricing and packages.
Take a venue tour.
Find out about the contract and any hidden fees.
Find out about payment options and timelines.
Relax and enjoy your time with your fiance.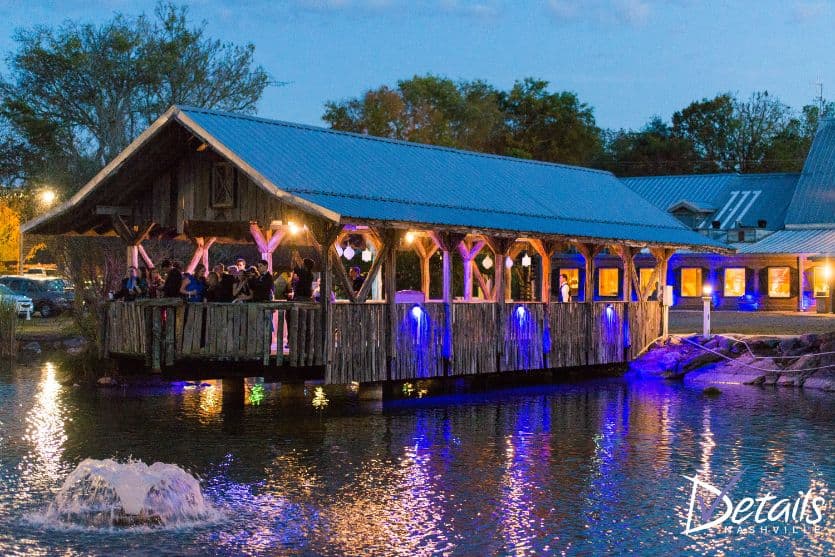 Here are some things to consider when searching for wedding venues.
Start wedding planning on The Knot (a full-time job)
You may also want to read wedding details & advice on The Knot, where you'll learn how to choose a wedding planner, wedding date, guest list size, attire, invitations, music/entertainment, flowers, photography, cakes, catering, honeymoon ideas, reception location, bridal shower locations party decorations, bachelor/bachelorette locations, home vs. public venues for a ceremony, style trends in weddings; plus much more.
Or does that sound like too much work? Because it's at least 200 hours of work.
Because you don't have to do any wedding planning except tell us what your wedding vision is at Legacy Farms. Not many Nashville wedding venues can say that.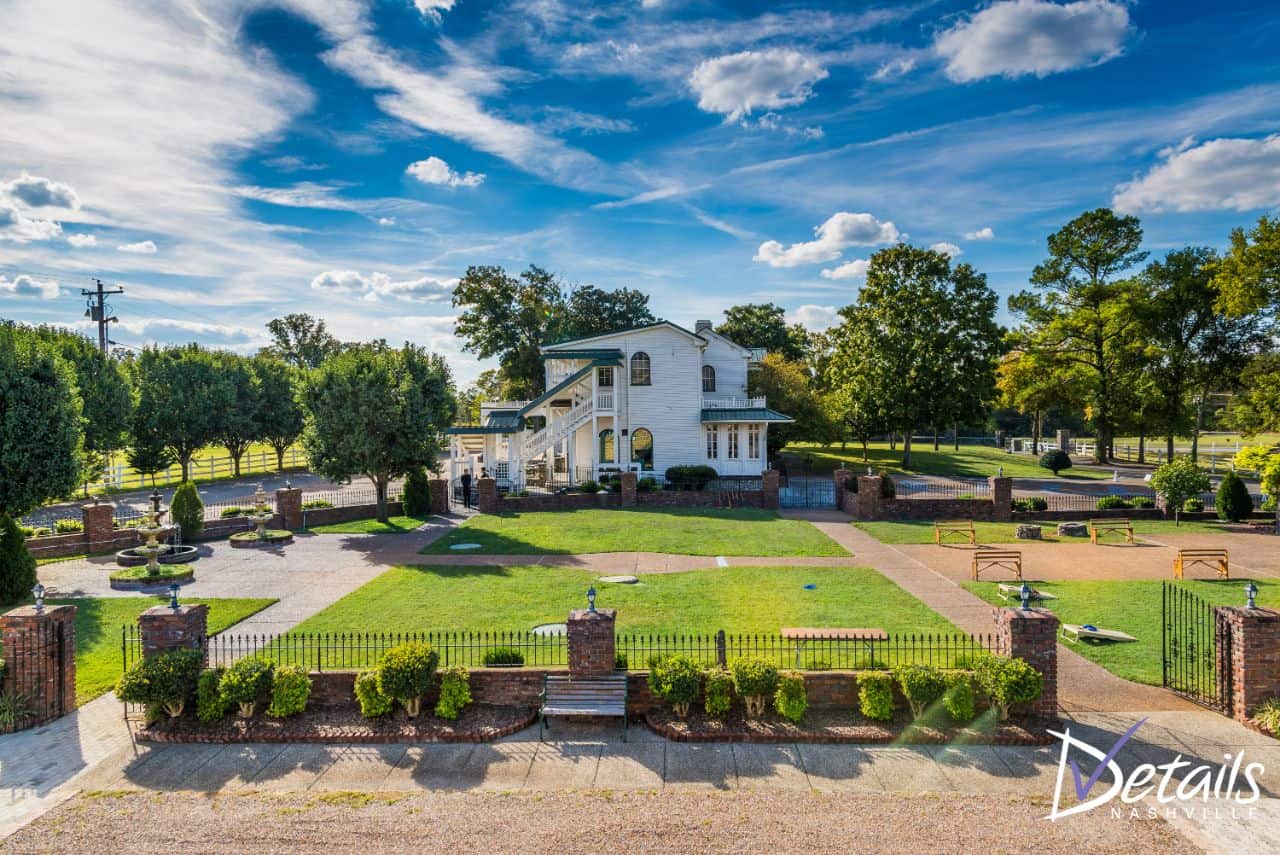 Here is why you'll get the most personalized, best experience at Legacy Farms over other wedding venues.
We've planned and hosted weddings for over 25 years. And no, we're not old and boring ;) We just know how to take care of everything. Not one wedding has looked identical in over 25 years of service.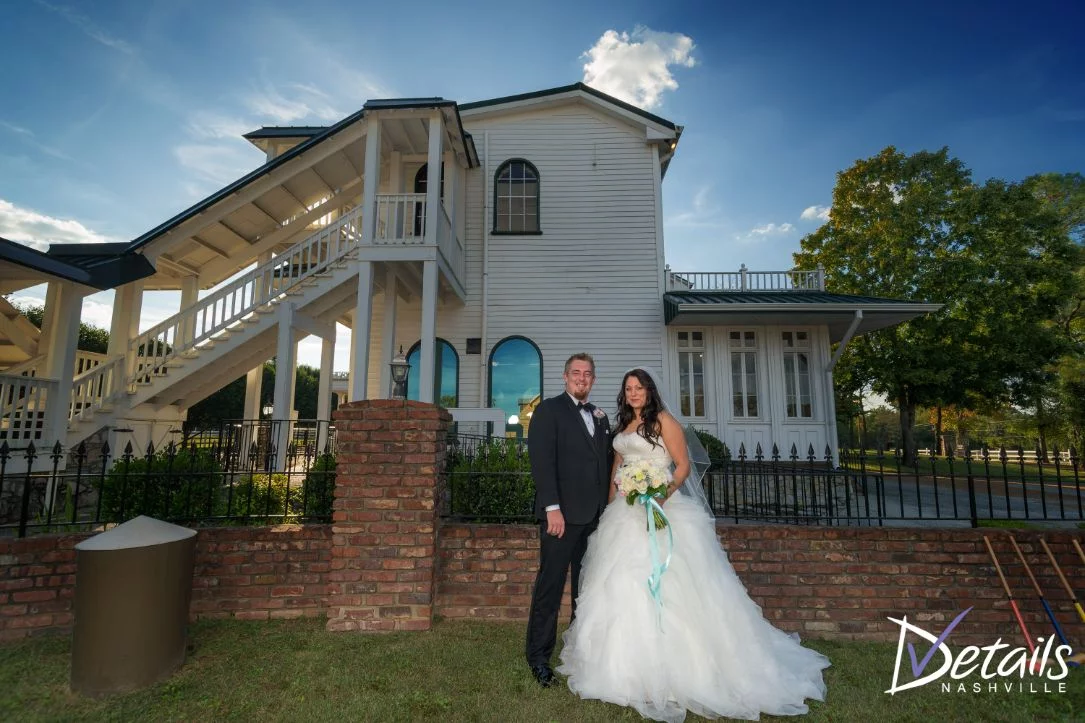 Best yet, our all-inclusive venue fits most budgets.
That's because we roll everything into one price and one contract. No multiple vendor communications, multiple contracts, liaison between every vendor, and all the other stress that comes with having to research and hand-select every single vendor.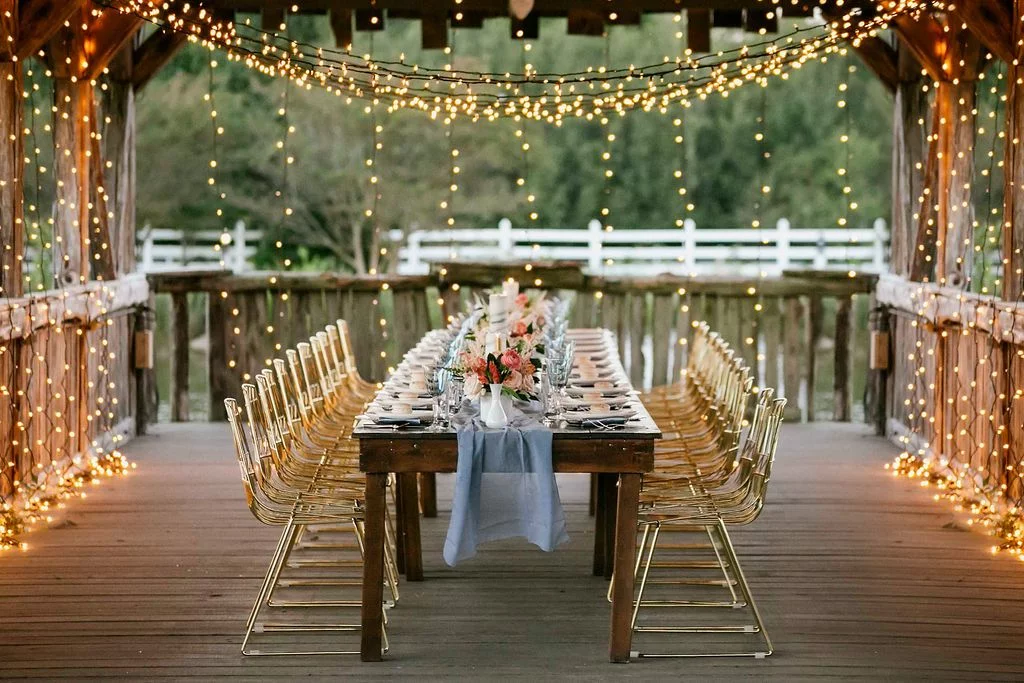 But don't think for a second that "all-inclusive wedding packages" means you're limited in your creativity.
We create, recreate, and rework our all-inclusive pricing CONSTANTLY to give our wedding couples the best package possible.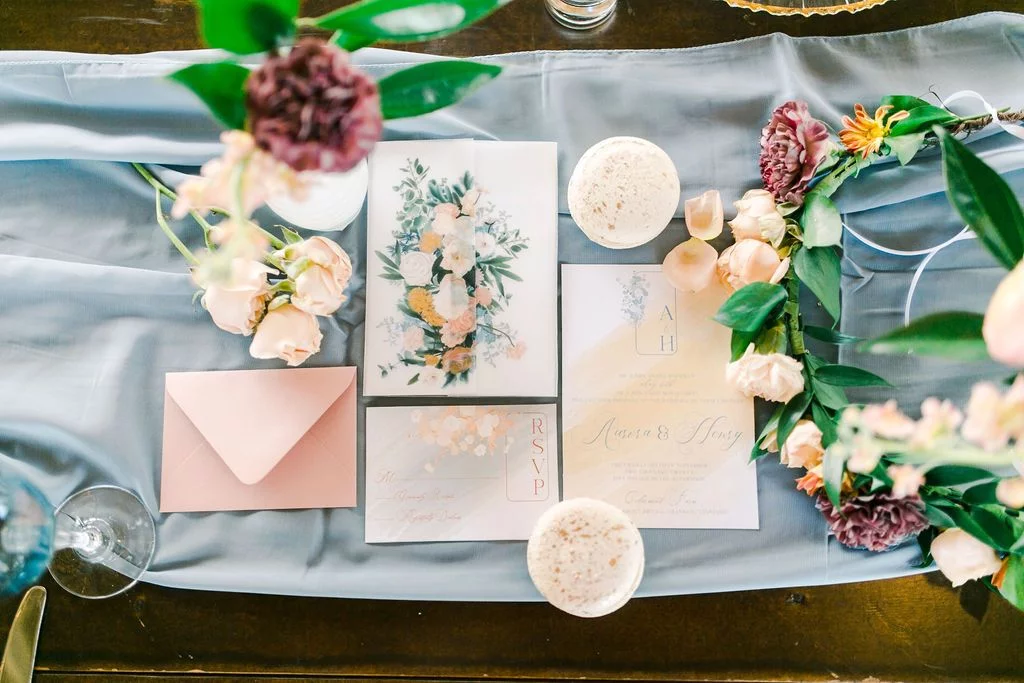 We have all-inclusive pricing because we've listened to wedding couples like you for over 25 years to create packages and pricing to fit your every need. And we encourage you to customize your package to fit your dreams because we desire to bring you the best experience possible.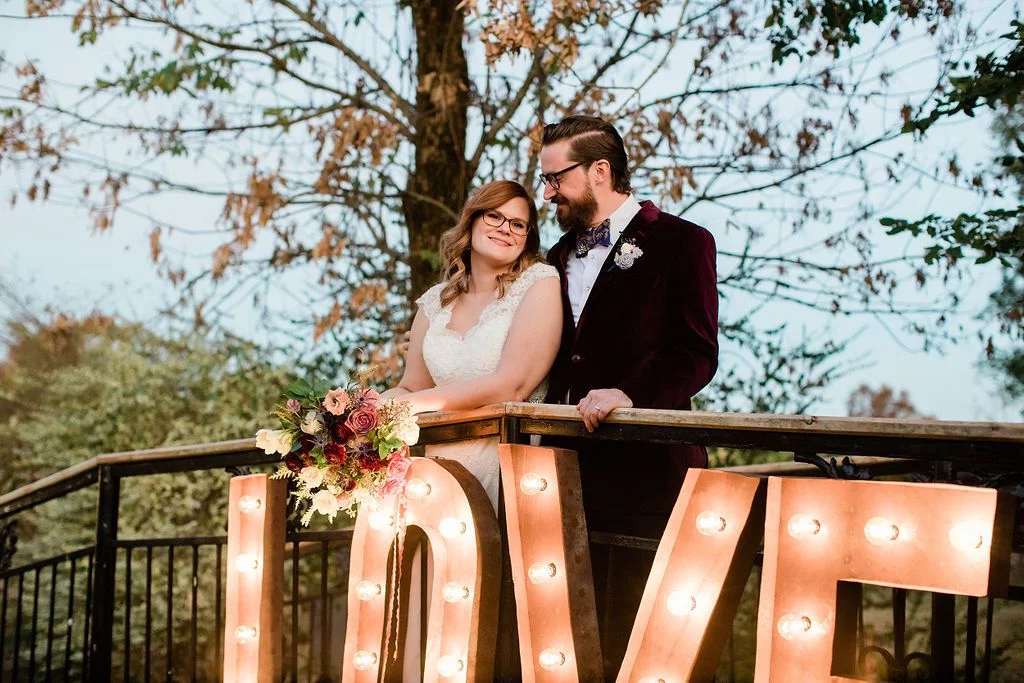 Consider if your other choices have these options when looking at Nashville wedding venues.
Legacy Farms' amenities and inclusions promise you a relaxed and stress-free wedding. With an on-site caterer and the ability to customize your all-inclusive package, we guarantee you won't get an experience like other Nashville wedding venue options.
Get beautified in the comfort and privacy of the bridal suite with your bridesmaids. Choose where you'll exchange your vows from several of our breathtaking indoor and outdoor locations.
Dance the night away under a blanket of stars OR indoors in air-conditioned comfort.
We are much more than a caterer and venue at Legacy Farms.
We will treat you like family; Our packages are 100% customizable.
We can accommodate anywhere from 2-300 guests.
We understand how important a decision about your Nashville wedding venue is, so we recommend you research your options before your final decision.
There are various wedding venues in Nashville, Tennessee that could be just what you're looking for.
Our goal is to provide you with a comprehensive list of the different wedding venues in Nashville, Tennessee, to consider and help you make the best choice for your wedding day.
There are many options from your bridal shower to rehearsal dinner, ceremony, reception, post-brunch, or even vow renewal.
Some important things to consider when choosing Nashville, Tennessee wedding venues are budget, catering, and capacity.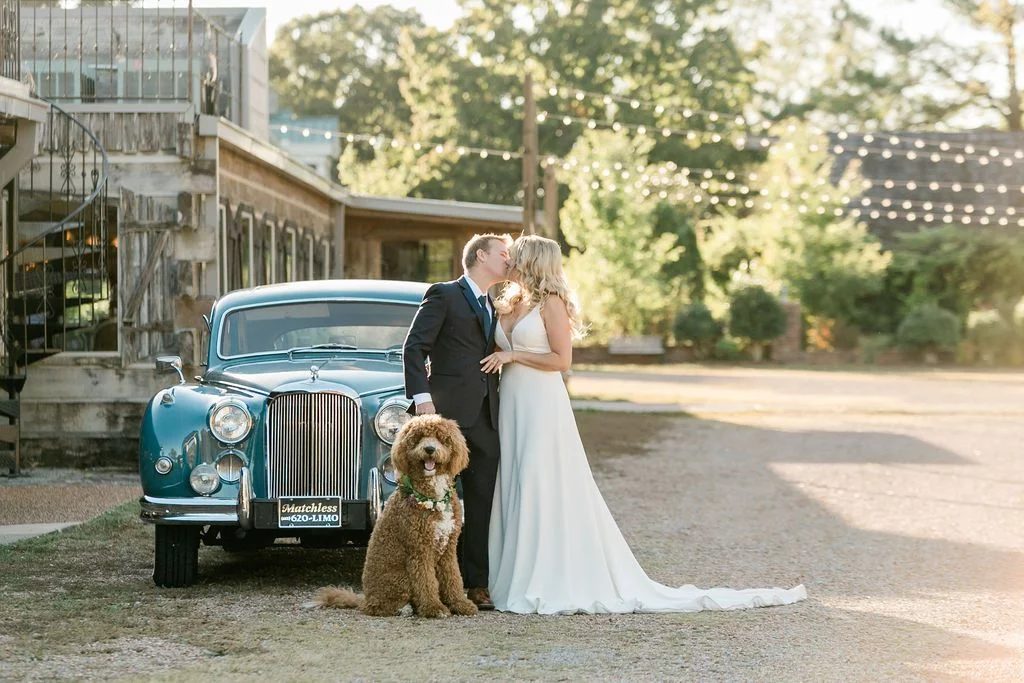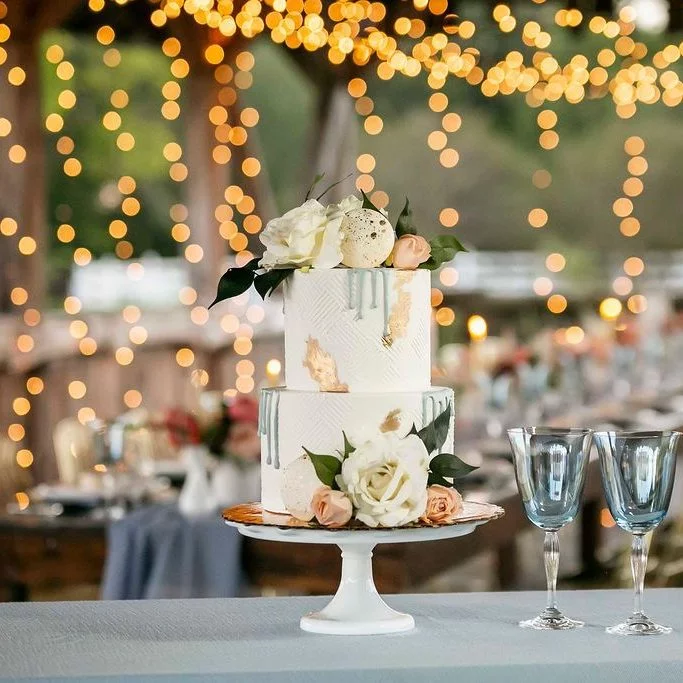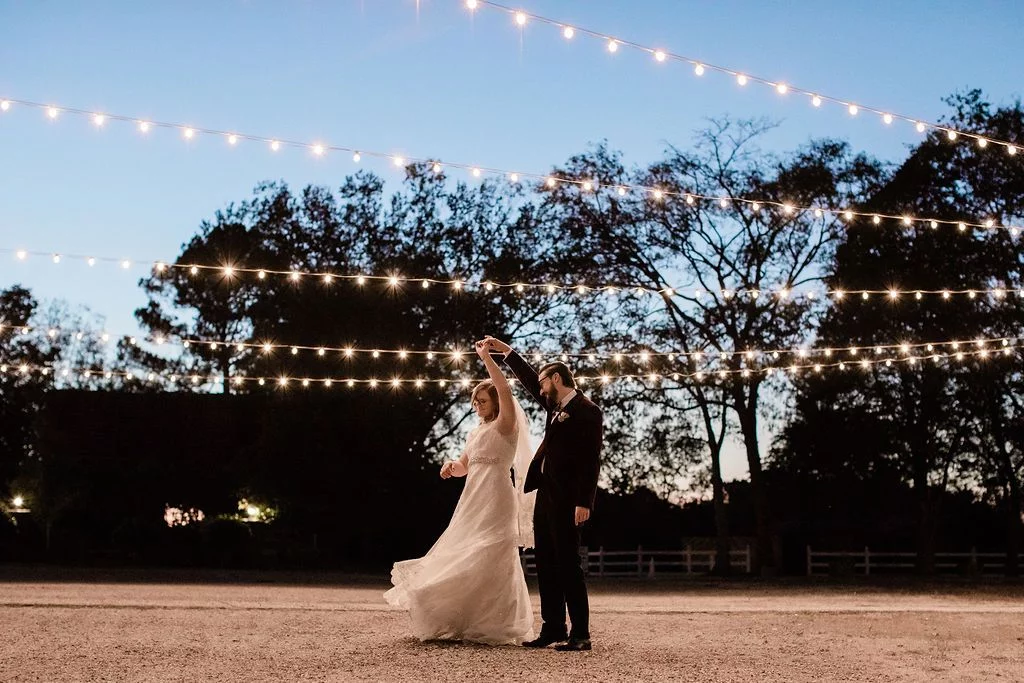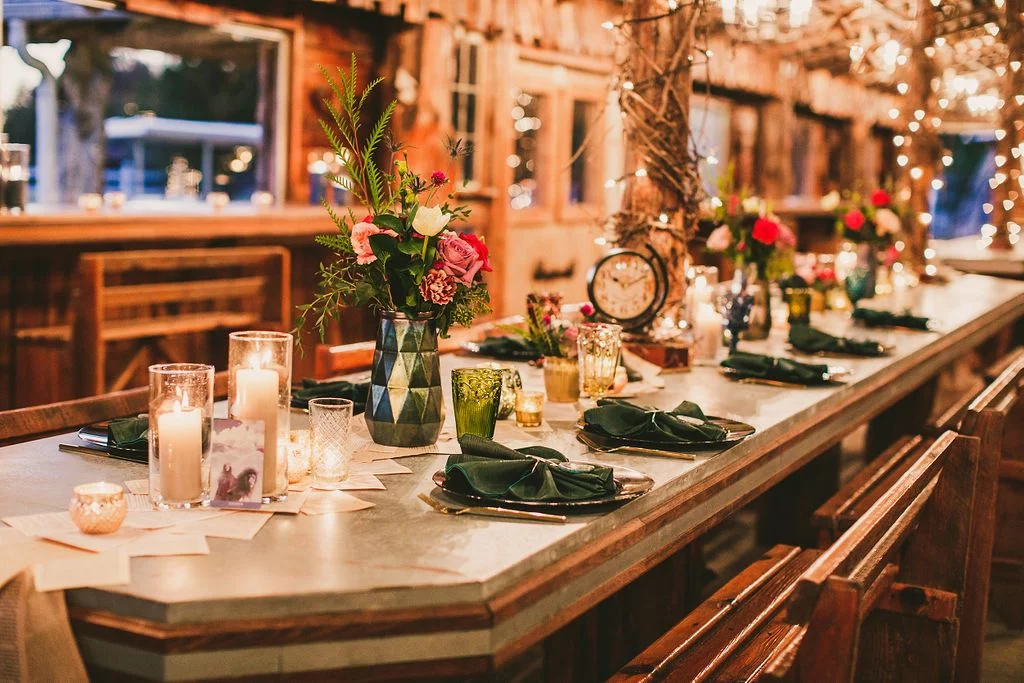 While some venues can hold as many as 500 people, others are more suitable for elopements and intimate weddings.
And if you're not paying attention to inclusion and the venue contract, there can be hidden surprises and fees at many wedding venues in Nashville, Tennessee.
The best way to cut these costs is to go with an all-inclusive package, where everything is taken care of.
More info about Legacy Farms (not far from downtown Nashville TN)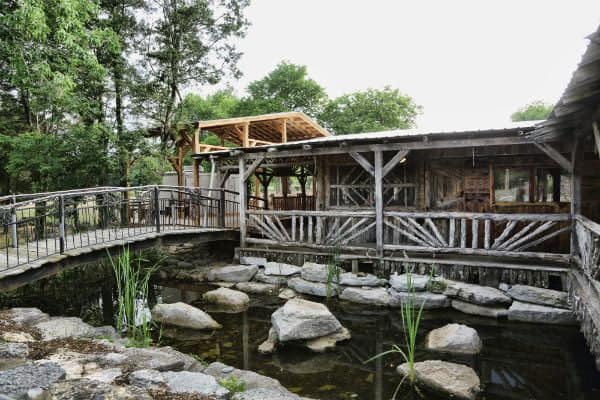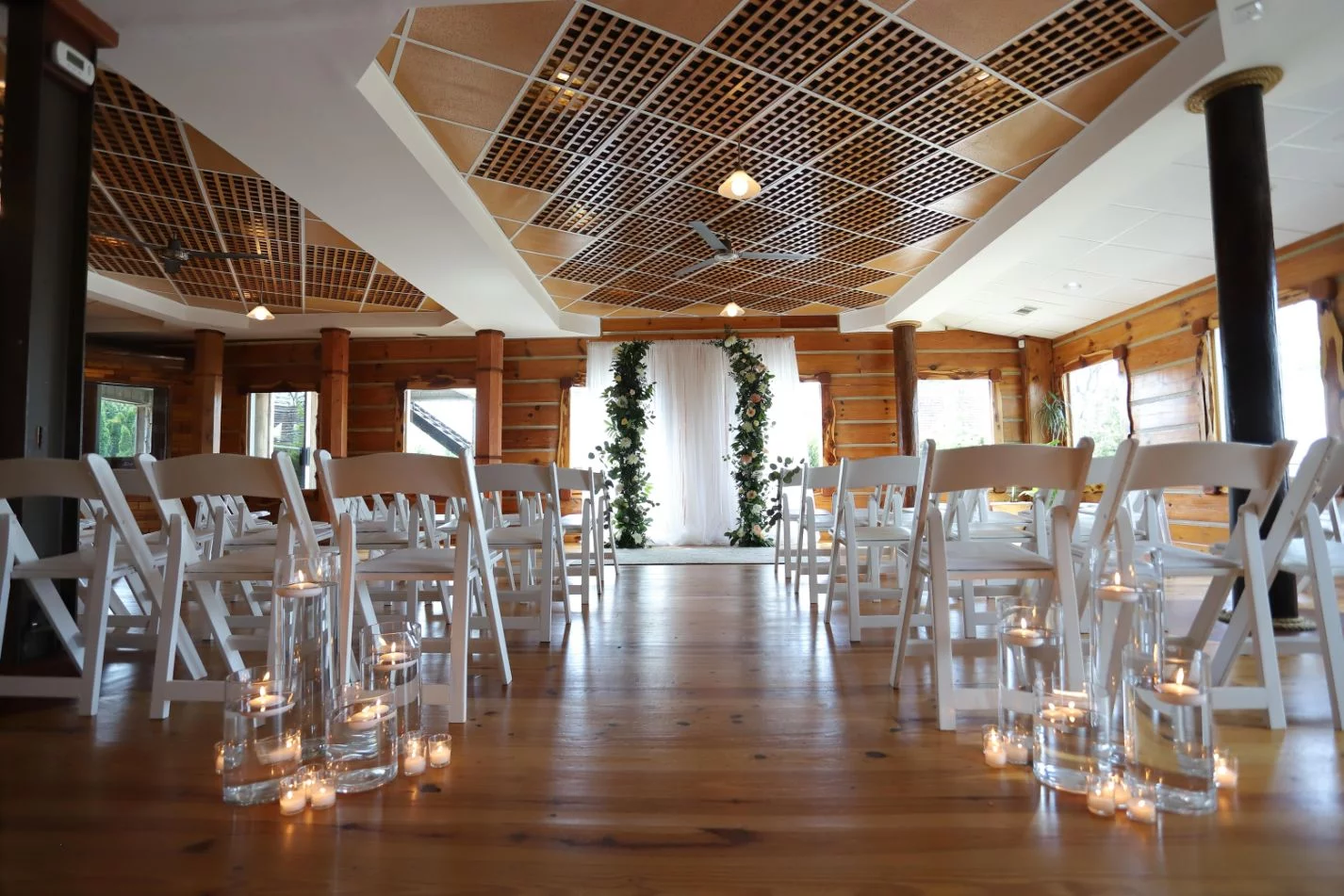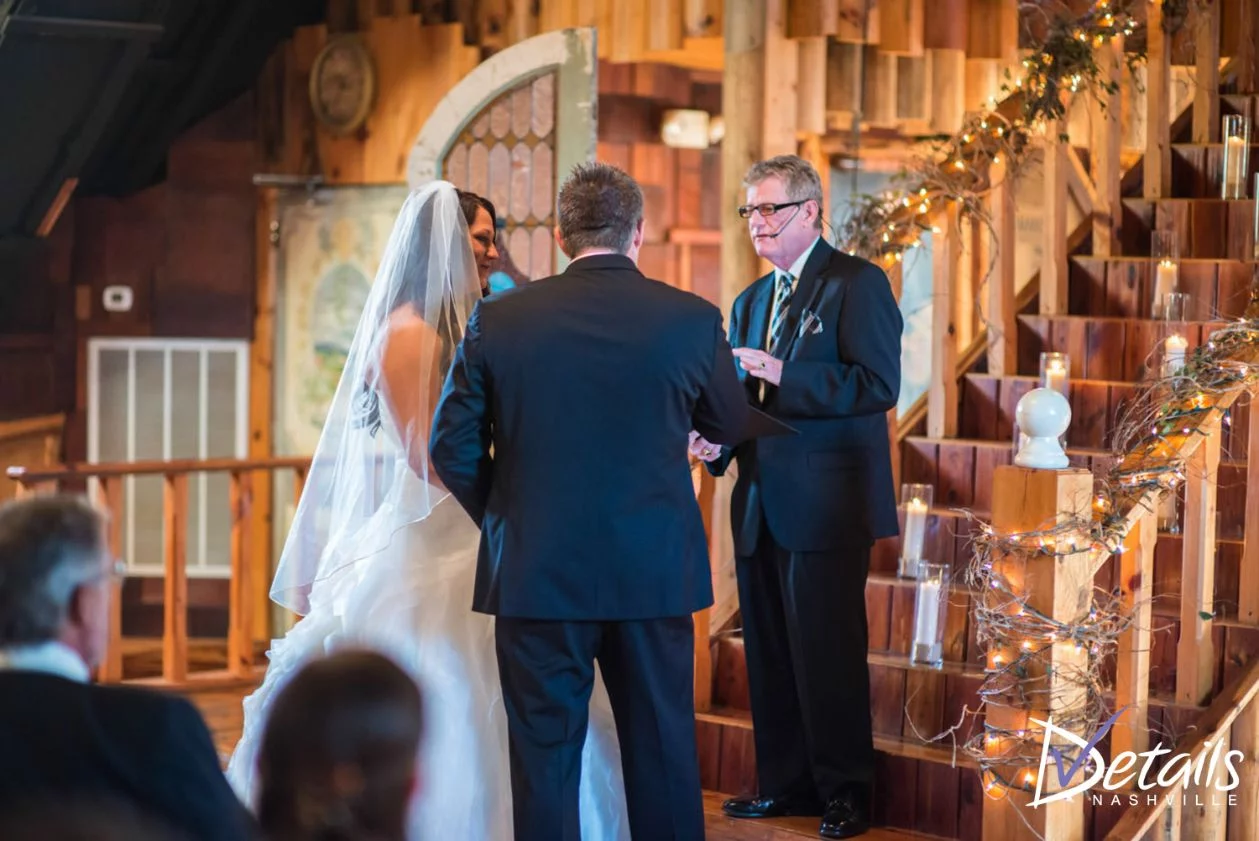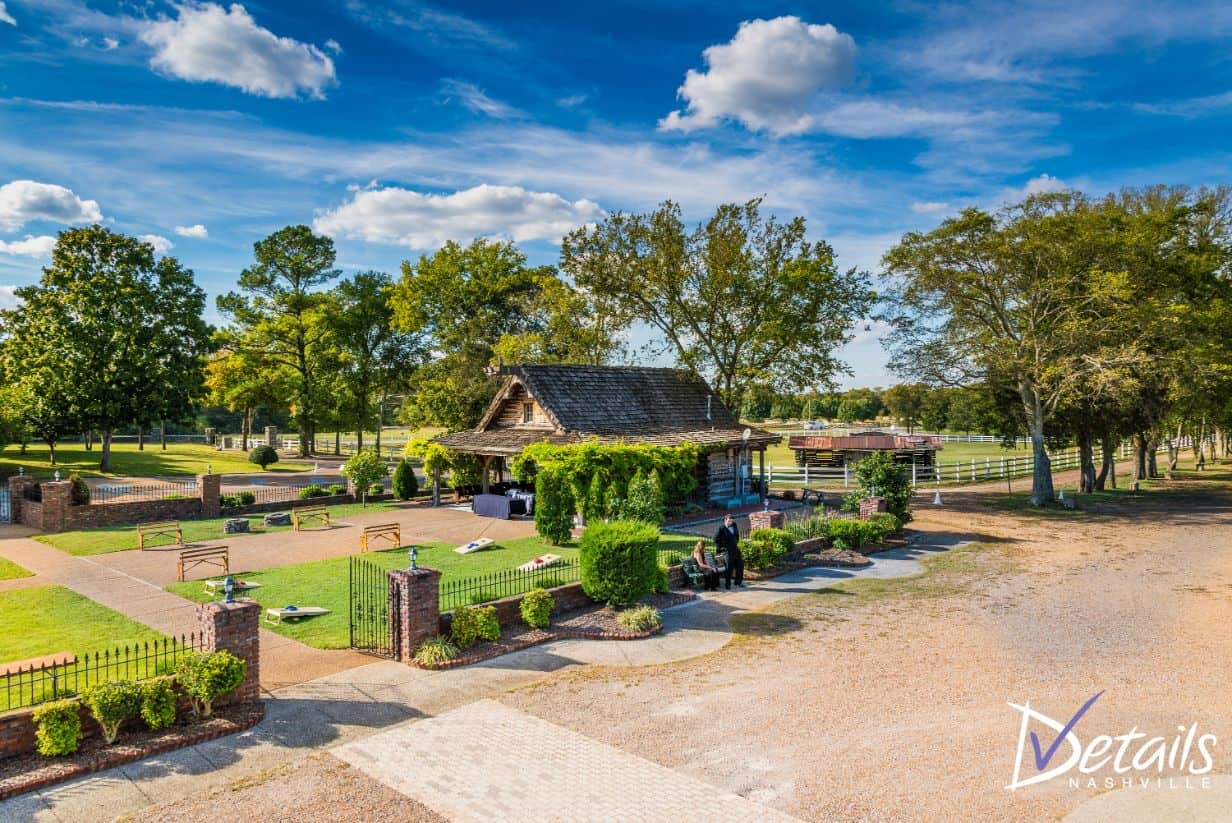 From the time you reach out to us, through planning, and to your wedding day and beyond, we take every little detail into account.
We promise to take care of everything and give you the chance to relax and be fully present for every beautiful moment.
Here are some unwanted hidden costs of other wedding venues.
You have lots of venue options such as Bridge Building Event Spaces, The Old School Nashville, Country Music Hall of Fame (Event Venue), Hermitage Hotel, or even The Bell Tower (Event Center). Heck, you could probably elope at Centennial Park. You have so many options for great event venues when planning your wedding. So don't choose an "underground" or "unpermitted" venue, and watch out for hidden costs.
You may dream of having your wedding outdoors and enjoy the beauty of nature. An outdoor wedding is a beautiful option! Maybe you're after a southern charm-style wedding with country music and an indoor elegant barn space. But you'll need to be prepared for the extra expenses of being exposed to nature's (sometimes unkind) elements.
Plan B for Rain
Planning a wedding can be stressful, but it doesn't have to be! Imagine your perfect day – the service is flawless and beautiful. The food is delicious, and all of your guests are having a fantastic time.
Now picture one negative detail: it's an overcast afternoon with some raindrops on their way down. You're making your grand entrance from that rustic-charm barn into this magnificent garden for your outdoor ceremony.
But you don't have a Plan B in case of rain. All of your guests get drenched, and your plans have to get put on hold! A tented pavilion or indoor space is a MUST if your wedding is taking place outdoors.
So if you're looking at outdoor events for wedding venues in Nashville aka Music City and they don't provide one, yes, you'll have to spend more money on this.
But not only will you have to pay for the tent, but you'll also want to get lighting, decor, florals, and other items to dress it up. It ADDS UP.
At Legacy Farms, we have a gorgeous indoor venue to host your intimate wedding, that lets natural light pour into the space for your reception/ceremony should it rain.
Permits and sound systems: When you think about it, getting married in a public place can be pretty costly! It can even cost you most than some wedding venues in downtown Nashville or the outskirts of Nashville. You need permits to get the event space and insurance and sound amplification equipment if your party has music playing at it.
P.S. If getting married outside sounds like an excellent idea but not so much when there are extra expenses that come with it – let us help out! We have gorgeous outdoor spaces and don't have any hidden costs! 
Flooring
You've probably got a big dance planned for your wedding night. And you want to make sure it goes off without any problems.
The last thing you want to worry about is getting stuck in the mud!
You'll need to buy some outdoor flooring and deliver it before the event starts so that no one will have to deal with their heels sinking into the wet ground or, even worse- dirt!
Sound
Did you know that you may have to pay for a sound system at some local wedding venues in Nashville TN? Think: historic landmark, art museum, country clubs, new venues that don't know how to actually handle a wedding, historic church, museum nashville, etc.
Well, imagine what it's like outside, and cars are driving by, birds chirping, and other outdoor noises. You'll need some heavy-duty sound equipment so that people can hear the D.J., not to mention your wedding vows.
Estate has completely climate-controlled indoor areas so that you can heat the dance floor instead!
Generators are the lifeline of any event.
They provide power to a whole host of things, from catering services to D.J.s and bands. But what if you're looking for venues in Nashville and they don't have the proper equipment?
You might have run into some issues, and you'll want to fork out some cash for a generator. Nothing is worse than the power cutting out when you're in the middle of the Cupid Shuffle, or your maid of honor is making a sentimental speech.
Here are some hidden costs of downtown hotel wedding venues.
The convenience of preset wedding packages at many hotels is excellent, but not everything you need want is included, especially if you want a custom wedding.
Extra power
You'll need to pay extra for power drop charges if your party gets wilder than expected. For instance, you have a D.J. booth with subwoofers that are so good they shake the ground and colored lights programmed to match every beat of the music.
To avoid a headache at Nashville TN hotel wedding venues, you should probably use their in-house alcohol. It's usually not a flexible space even if they offer "exclusive deals".
Otherwise, they might charge an outrageous price for outside alcohol or even refuse it!
Don't get us started on corkage fees – we think those are outrageous.
At Legacy Farms, we have beer, wine, and liquor options. No fees.
Extra hours
You're going to have so much fun at the end of this night that you might beg for one more song.
Most hotels will charge by the hour if they run over your allotted time, but a full-service venue typically includes clean-up and garbage removal in their contract. If it goes past midnight, though, then there's always an expensive bill!
East Nashville, West Nashville, and Nashville Suburb Areas
Whether you're seeking out a unique venue, floor to ceiling windows, an indoor barn space, outdoor weddings, an outdoor patio, bell tower, historic venue, historic mansion, grand barn, historic building, furnished loft, exposed brick at a downtown industrial wedding venue, rustic beauty, or the perfect backdrop, indoor venues, or places to host wedding ceremonies in Tennessee's capital city…(you get the point)…one thing you want to be certain of is that you can take a virtual tour of the venue on their website.
Make sure the venue offers virtual tours, plenty of information online, and doesn't try to withhold information and ask you for your email just to get that info.
Your love story at Legacy Farms.
We promise to pour our heart and soul into your love story. To help you celebrate your love most elegantly, that is a reflection of your vision. We're one of the best wedding venues in Tennessee.
Your wedding day will be nothing short of perfect. And that's because we will make sure to understand your dream and vision, from the big picture to all the little details.