Are you searching for the perfect wedding venue near Antioch TN and Nolensville, TN? Planning a wedding involves many decisions, but one of the most crucial is selecting the ideal venue that sets the stage for your special day. Luckily, this region boasts various stunning venues catering to different styles and preferences. There is something for everyone, from charming historic estates to picturesque outdoor spaces. In this guide, we will explore the eight best wedding venues near Antioch and Nolensville, TN, ensuring you have the information you need to make your dream wedding a reality.
Table of Contents:
1. Legacy Farms
Legacy Farms is consistently rated as one of the top venues in Tennessee.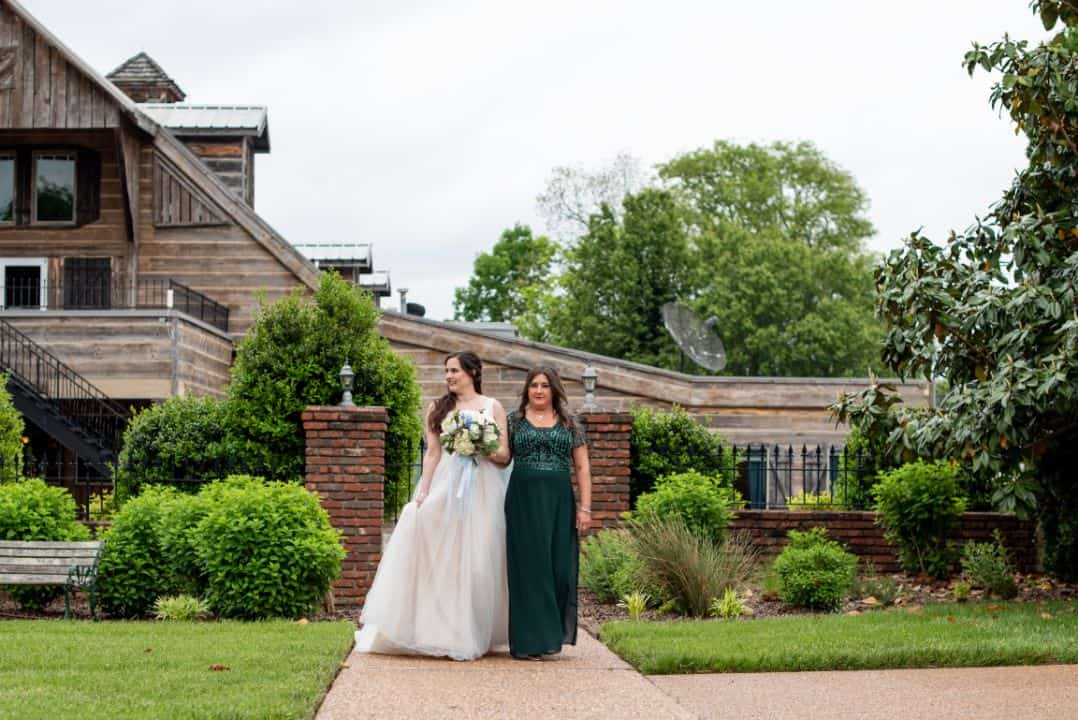 Here's what you'll love:
– all-inclusive packages & pricing
– on-site catering
– multiple indoor and outdoor ceremony/reception locations
– overnight accommodations
– gorgeous getting-ready suites
– wedding planner & coordinator
–  thousands of decor items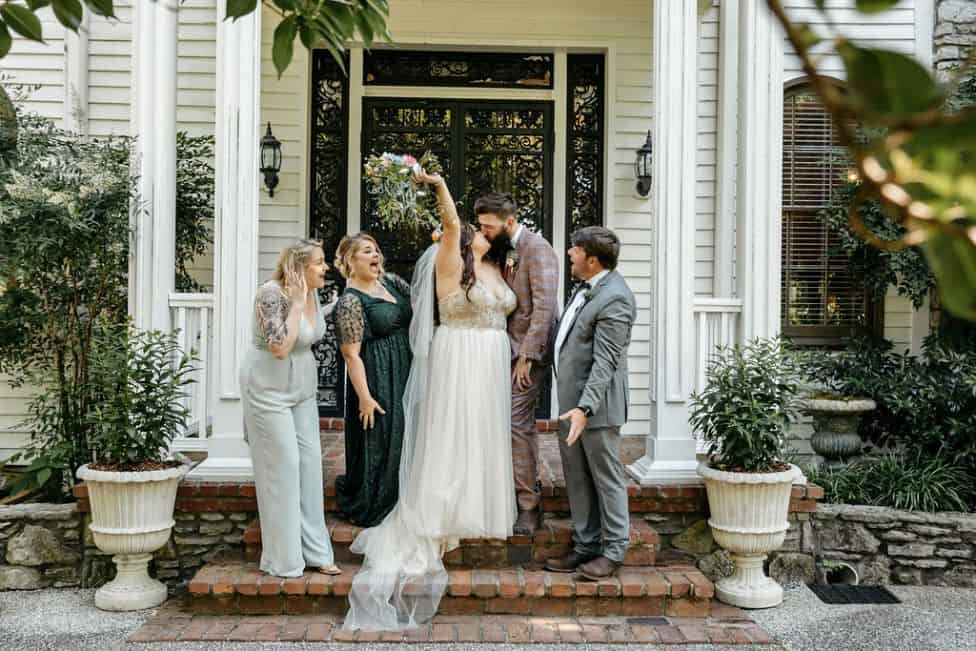 Our packages are 100% transparent and truly all-inclusive.
Comparing wedding venues is like comparing apples to oranges. Although some venues seem less expensive upfront or on the website, the hidden costs and other costs will add up. Our website pricing is 100% transparent, with no hidden or extra fees. The price you see is all-inclusive :)
Click here to view all of our packages.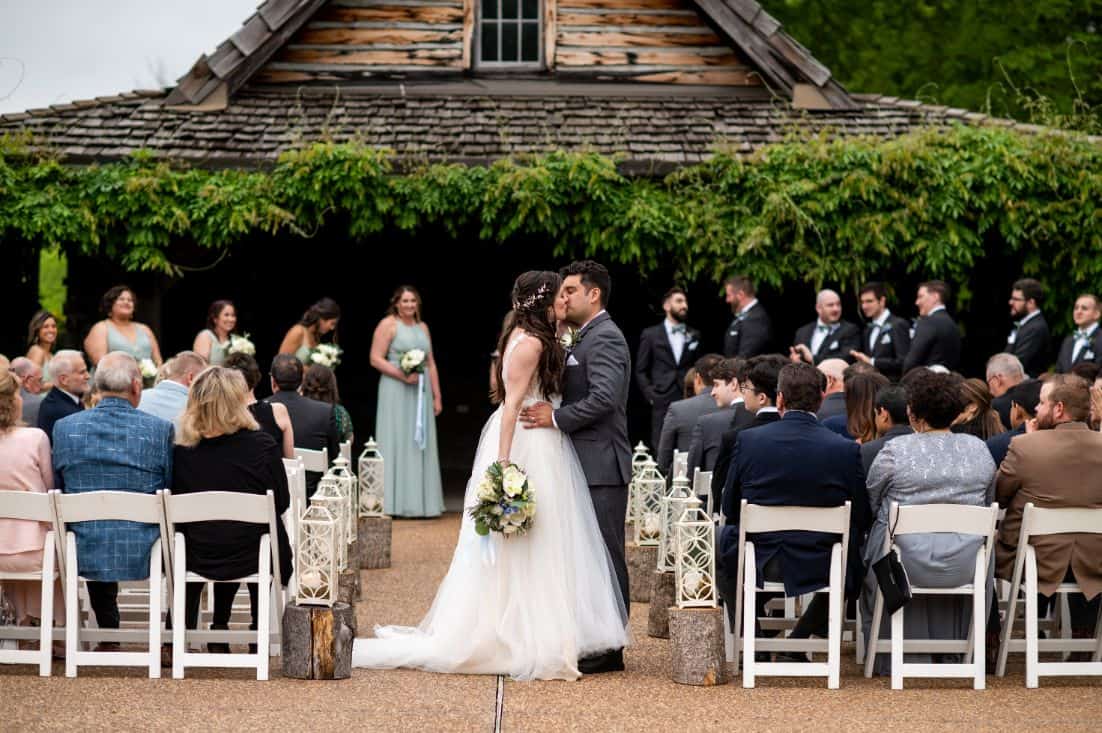 Want to know what your wedding could look like at Legacy Farms?
No two weddings look alike, but if you want to get inspired and see some past weddings at Legacy Farms, click here.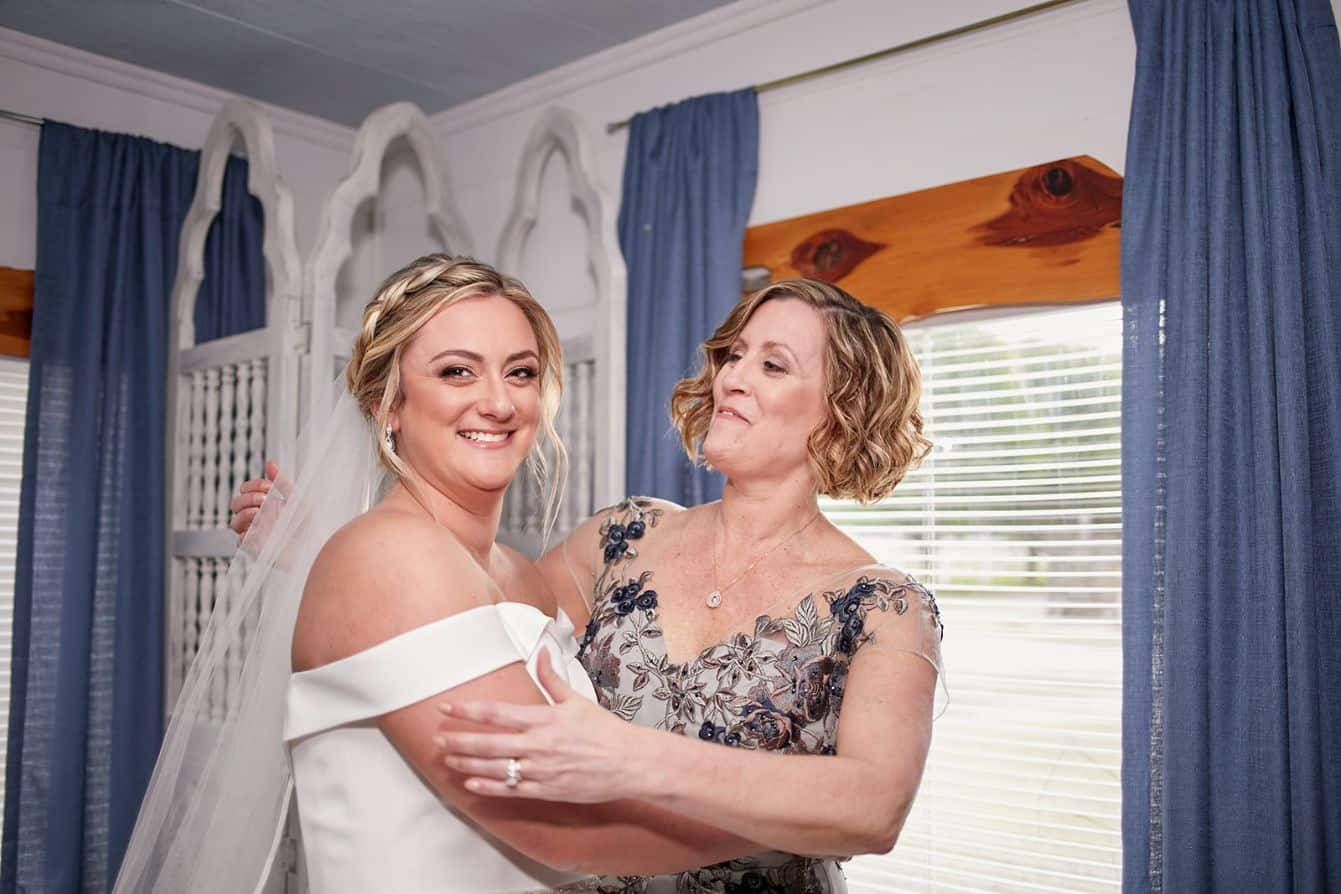 Frequently Asked Questions
Want to know if we allow pets (hint: we do!) or how many guests we can accommodate? Head over to our FAQ page to get all of your questions answered.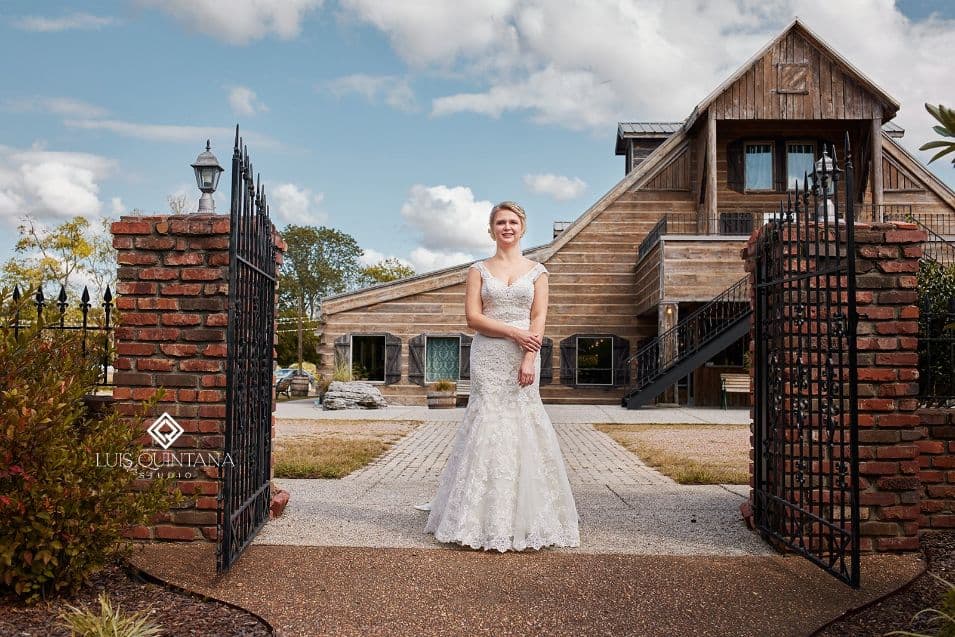 Check out all of our tools and resources.
Our website has many tools and resources to make your wedding experience more positive. A few examples include:
Click here to view more of our resources and tools.
Love what you see and are ready to see the venue and meet our team?
We'd love to meet you! Click here to schedule a tour with Kellie and see Legacy Farms in person.
Keep reading to learn more about Legacy Farms before you schedule a tour!
Is Legacy Farms located right in Nolensville TN?
Legacy Farms is located in Lebanon, TN, just down the road. We are 38 minutes from Nolensville TN. Couples choose us because they want Southern elegance and value our affordable all-inclusive packages.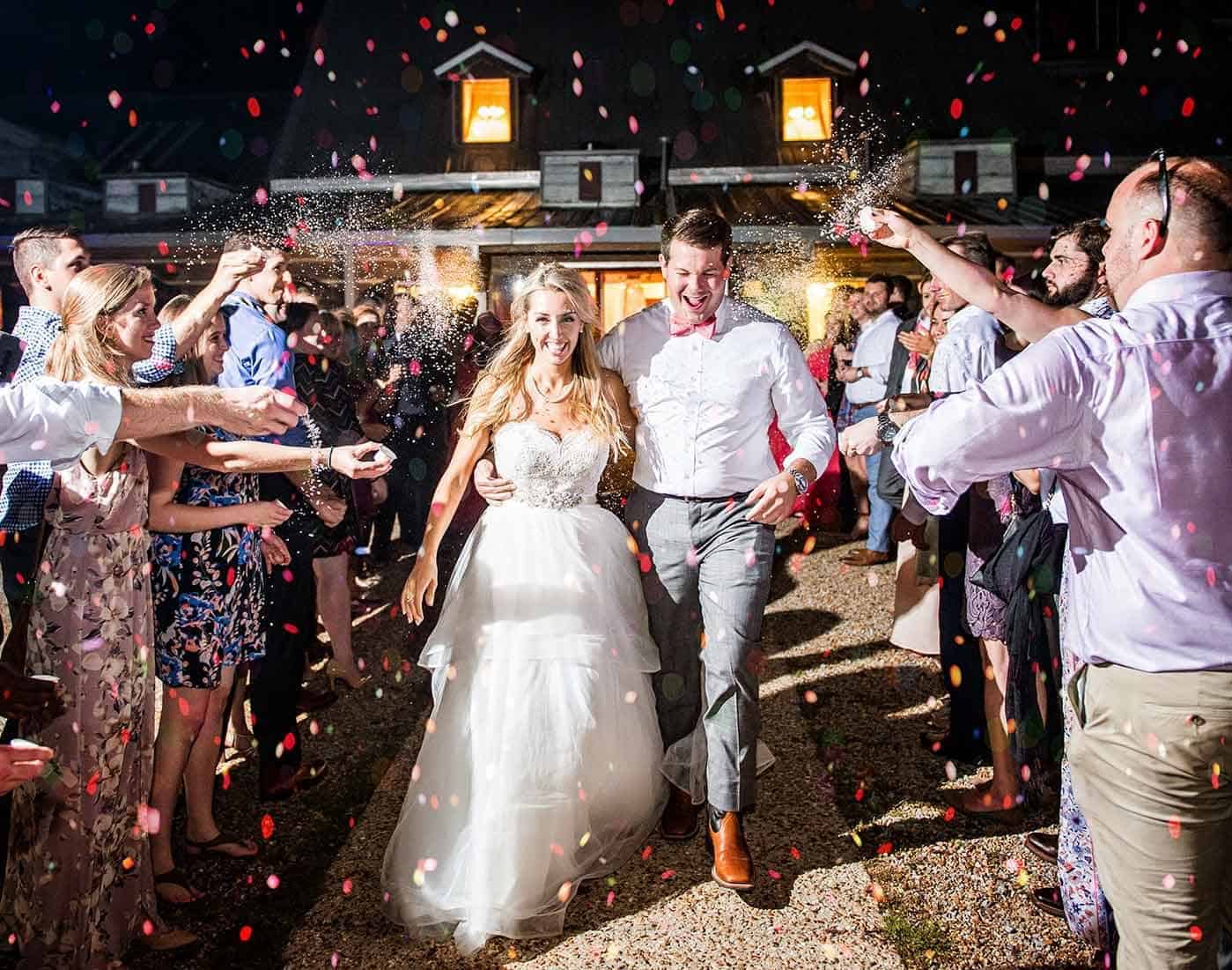 Sweeping Country Views and Photo Opps
Legacy Farms is famed for its rustic style – it makes for gorgeous photos. We feature gardens, a pond, pier, fountains, towering trees, and beautiful indoor spaces, including The (historic) Manor.
We have some of the best wedding vendors in the state.
Our all-inclusive wedding packages include some of the best wedding vendors with years of experience working together, meaning your wedding will be seamless and stress-free.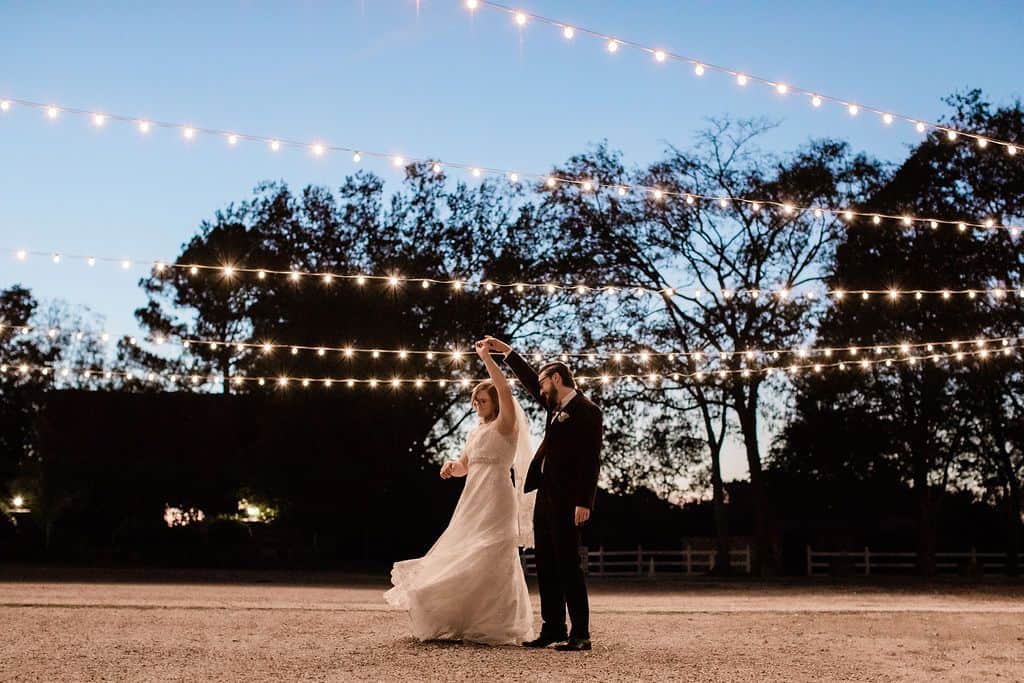 Destination Weddings
Many couples come to Legacy Farms from all over the country. If you want to plan a destination wedding, we can help you!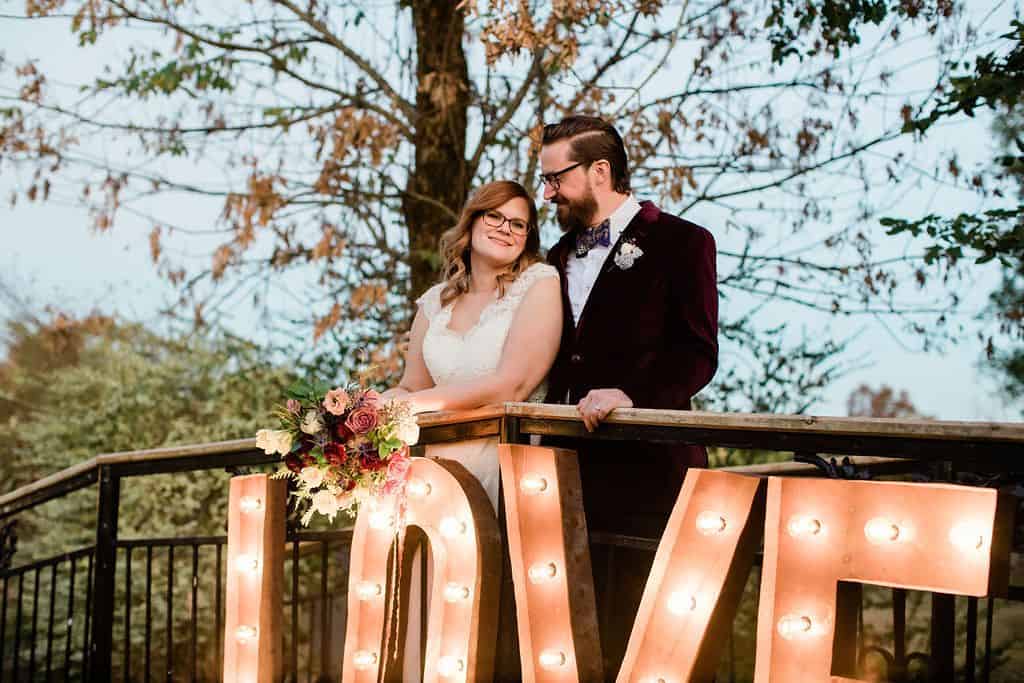 How can I start planning for my wedding once I get engaged?
Planning a wedding can be stressful, but it doesn't have to be. Legacy Farms is here for you every step of the way to answer any questions that you may have and help make your day as special and memorable as possible. And did we mention that we include a wedding planner?
We offer a variety of wedding packages to meet your needs.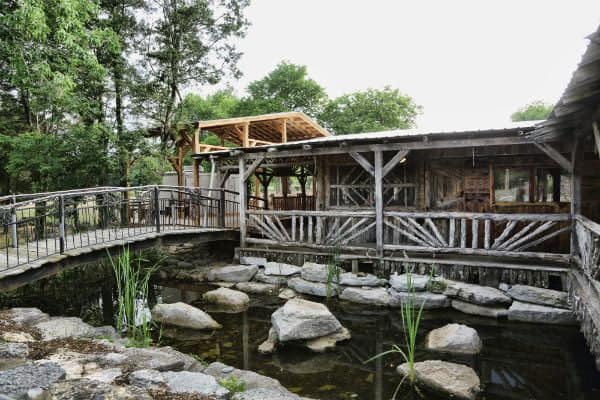 What should I expect on my tour?
You will first notice the breathtaking views when visiting Legacy Farms. Our wedding venue is on a private, picturesque 20-acre farm with a pond and beautiful landscaping.
The second thing you will notice is our friendly staff. Our friendly staff will greet you, eager to show you around. We will walk the property with you and discuss your wedding day timeline in detail, answer any questions about the property and our services, and help you decide if Legacy Farms is the right wedding venue for you.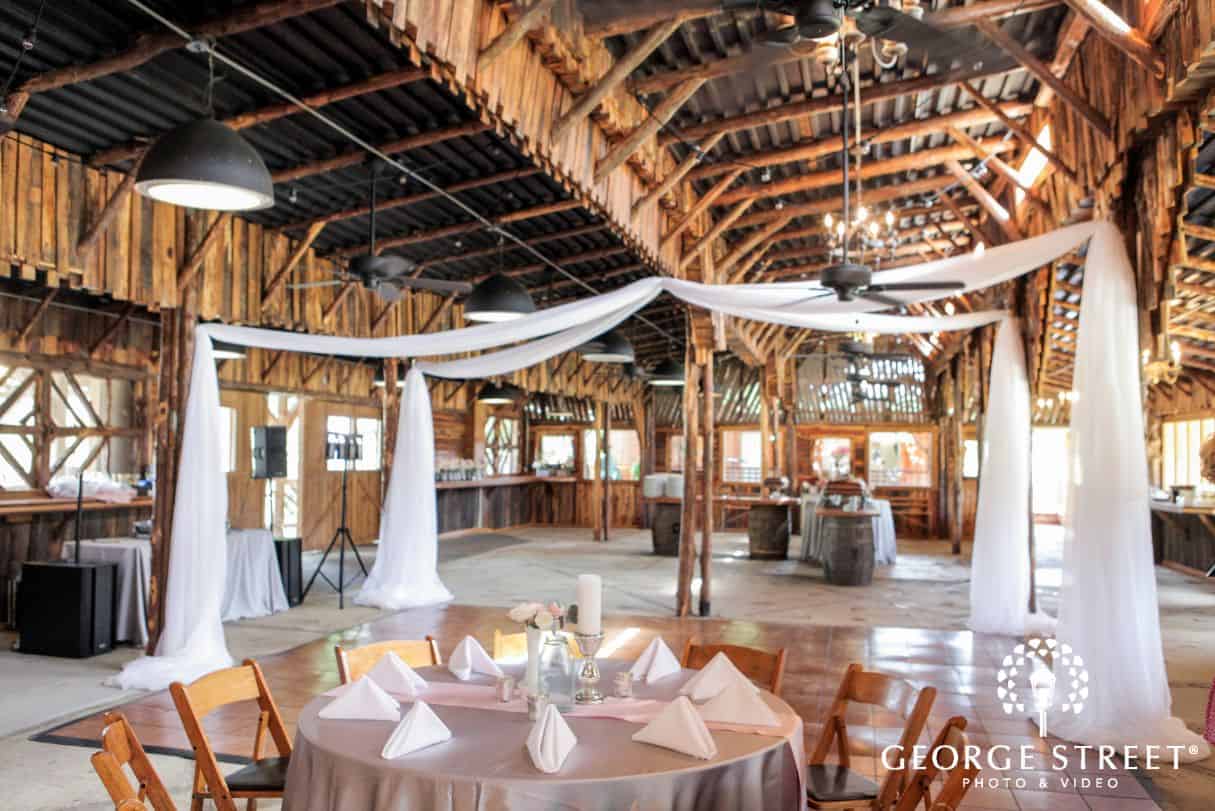 The third thing you will notice is that we have everything under one roof. We can handle all of your wedding needs from start to finish. We have an in-house catering service, a full bar with professional bartenders, and DJ services for the reception.
Our venue has multiple reception venues, and we're one of the few venues in Middle Tennessee that is truly all-inclusive. Many couples love our Heritage Hall reception space because of the rustic touches and vibes. Trust us; we have over 27 years of wedding experience.
Get in touch with us to schedule a tour.
2. The Emerald Union
Address: 112 Public Square, Gallatin, TN 37066
Welcome to The Emerald Union, the premier wedding venue in Gallatin, TN, situated near Antioch. The Emerald Union is renowned for its unparalleled service, ensuring couples experience an extraordinary wedding day. With a full-service event planning and design team, they offer step-by-step guidance throughout the planning process, resulting in a stress-free experience for couples. Every event at The Emerald Union is personalized to match individual styles, needs, and budgets, making it a truly tailor-made occasion.
From on-site coordination and vendor management to floor plan design and budget management, their dedicated team handles every detail. Collaborating closely with couples, they bring their unique vision to life, creating a wedding day that surpasses expectations. Additionally, The Emerald Union provides essential services such as staging, security, staffing, entertainment, and parking to ensure a seamless and successful event. Trust The Emerald Union to transform your wedding into an unforgettable celebration of love and joy.
3. Fairview Farm
Flower-Filled Retreat: Fairview Farm is a picturesque wedding venue in Antioch, TN, surrounded by farmland.
Historic Farmhouse Renovation: The 145-year-old farmhouse on the property was renovated by HGTV on the Nashville Flipped Show in 2015.
Intimate Setting: Three white pergolas and four small water features, including a waterfall, create a perfect backdrop for intimate celebrations.
Southern Porches: Gather with friends and family on the inviting southern porches. In contrast, the mini-balconette porch on the second floor offers a stunning location for photographs overlooking a rose-covered pergola.
Accommodations: The farmhouse includes 3 bedrooms and baths, providing flexibility for overnight stays or booking the venue for the entire day.
Parking and Transportation: Fairview Farm's parking can accommodate 6-8 cars, so it is recommended that additional guests arrive by Uber or Lyft.
Conveniently located just 20 minutes from downtown Nashville, transportation is easily accessible.
Beautiful Flora: Expect to find dainty hydrangeas, beautiful roses, blushing magnolias, and other captivating flowers on the property, adding to the charm of your special day.
4. Mill Creek Brewing
Address: 2008 B, Johnson Industrial Blvd, Nolensville, TN 37135
Their Private Event Space offers a VIP experience within their expansive 27,500 sq. ft. production facility in Nolensville. Guests will enjoy exclusive views of the brewing facility, barrel house, and state-of-the-art equipment, providing an up-close and personal experience within a fully operational production brewery. The venue's industrial atmosphere creates a unique ambiance that can stand independently or be a versatile canvas for any event.
5. Mint Springs Farm
Address: 7730 Nolensville Rd, Nolensville, TN 37135
Mint Springs Farm is a beautiful 40-acre venue that is the perfect getaway for your next event. The farm offers a stunning setting for any event, from weddings to corporate functions. The team at Mint Springs Farm is dedicated to making your event a success.
6. Falcon Rest Mansion & Gardens
Address: 2645 Faulkner Springs Rd, McMinnville, TN 37110
Falcon Rest Mansion & Gardens is a gorgeous vintage event space featuring ornate architectural designs, period details, and modern amenities. Historical yet welcoming, the artsy mansion features marble fireplaces, glowing chandeliers, and towering Magnolias. Since the late 1790s, this venue has taken pride in offering families beautiful gardens, lavish decor, and complete Southern hospitality. The in-house coordinators are dedicated to making your wedding a memorable day full of love and laughter.
7. Ravenswood Mansion
Address: 1825 Wilson Pike, Brentwood, TN 37027
Ravenswood Mansion is a gorgeous vintage event space featuring ornate architectural designs, period details, and modern amenities. The mansion is perfect for an indoor or outdoor ceremony, with a beautiful lawn and gazebo for an outdoor setting. The triple parlor has three full-glass chandeliers, ideal for elegant lighting and photo opportunities.
For your reception, feast on a customized menu from the talented in-house catering company – all linens, glassware, silverware, and onsite staff will be provided for your convenience. And if you're looking for overnight accommodations, the mansion also offers five beautifully appointed guest rooms.
8. Belle Meade Events
Address: 5025 Harding Pike, Nashville, TN 37205
Belle Meade Historic Site & Winery is an excellent venue for a wedding that offers a variety of rooms to suit your needs. The Boxwood Garden is one of the most elegant outdoor ceremony spaces in the area and can accommodate up to 200 people. A tent is available with a solid floor in case of inclement weather. You will also have access to the Carriage House, the historic building on this estate, for an indoor ceremony and reception.
The area includes a built-in bar, a breezeway for food stations, stable halls for cake displays or photo booths, large covered porches, and an expansive lawn. All reception tables and chairs are included, complete with set-up and tear-down, for up to 200 people. During your fun cocktail hour, outdoor games such as horseshoes, corn hole, bocce ball, croquet, and a putting green are available.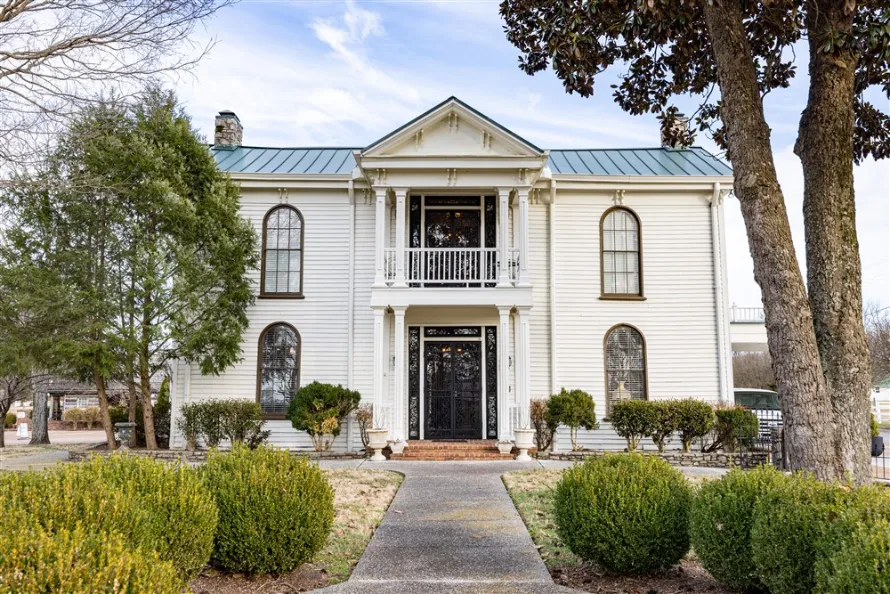 Where can I search for wedding venues in Nolensville TN?
The best way to search for wedding venues in Nolensville TN is by using Google Maps. If you feel Legacy Farms is not a great fit, use our list below to keep searching for venues.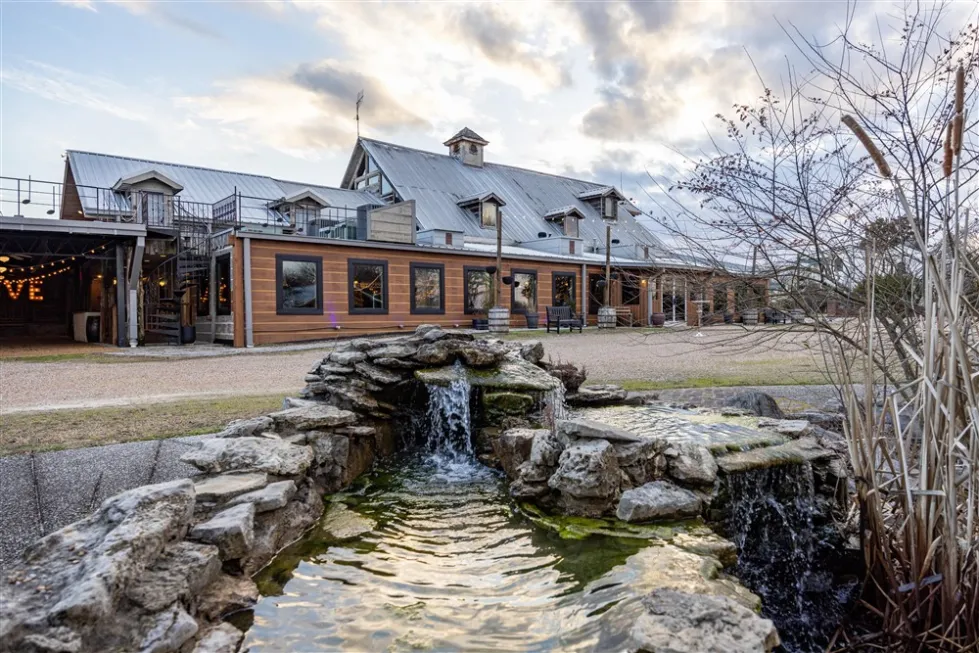 Where can I search for Antioch TN wedding venues?
You can search for Antioch TN wedding venues like above: Google Maps or The Knot or WeddingWire.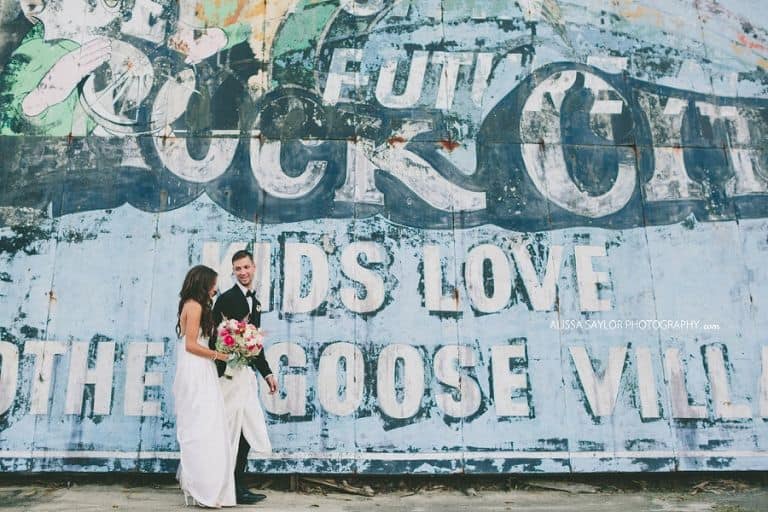 Are there hotels in the city of Nolensville TN?
Yes, plenty of hotels near Nolensville TN if you want to stay overnight. There is the Holiday Inn Express, Comfort Suites, and Econo Lodge. The Hampton Inn is also nearby as well as several Bed & Breakfasts.
Did you know that Legacy Farms offers overnight lodging? Our Sweet Dreams package includes lodging for you and your closest guests.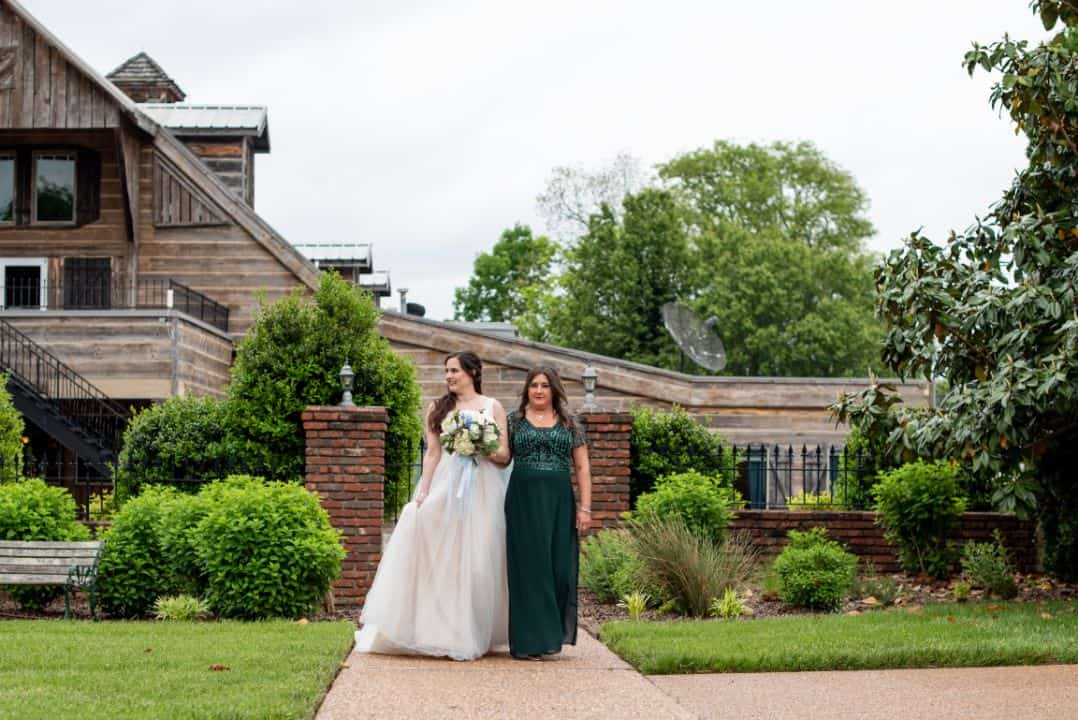 What are some other cities and towns near Antioch TN and Nolensville TN?
Cities and Towns
Spring Hill
Franklin
Nashville
Murfreesboro
Brentwood
Thompson's Station
Mount Pleasant
Lewisburg
Pulaski
Lawrenceburg
Shelbyville
Cornersville
Eagleville
Chapel Hill
Hampshire
Santa Fe
Ashland City
Dickson
Hohenwald
Centerville
Linden
Waynesboro
Nolensville
Smyrna
La Vergne
Lebanon
Gallatin
Hendersonville
Madison
Tullahoma
Manchester
McMinnville
Sparta
Livingston
Cookeville
Crossville
Kingston Springs
Clarksville
Fayetteville
We wish you all the best in finding your perfect wedding venue!