Tour Legacy Farms ⟶
Words can only say so much. Take a short visual tour of Legacy Farms, then scroll down and choose your wedding package. Our pricing is 100% transparent.
Ultimate Dreams Overnight Package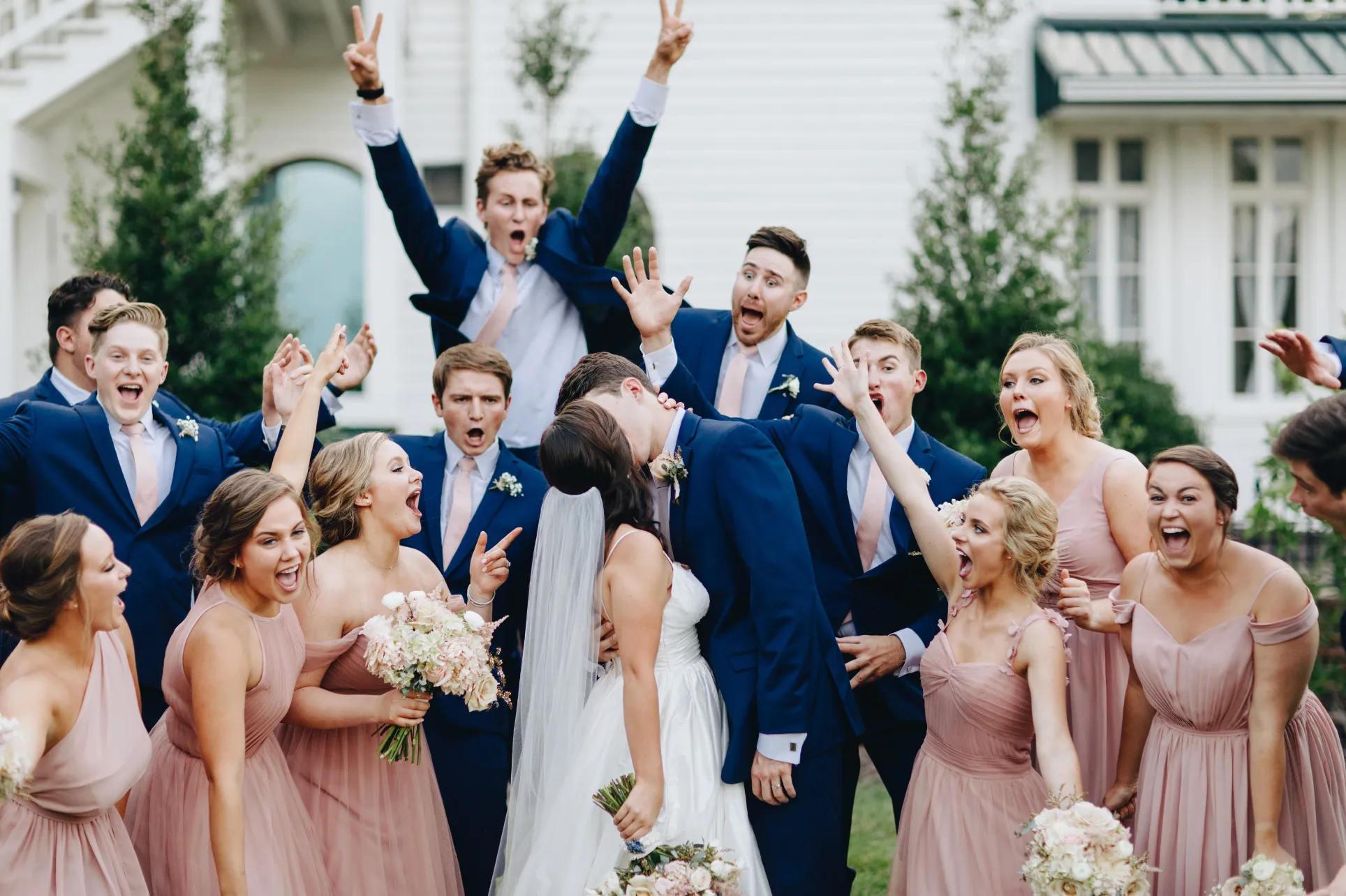 Indulge in a 2-night bed and breakfast (and lunch) with your VIPs and enjoy a full-service, no-work wedding experience.
Sweet Dreams Overnight Package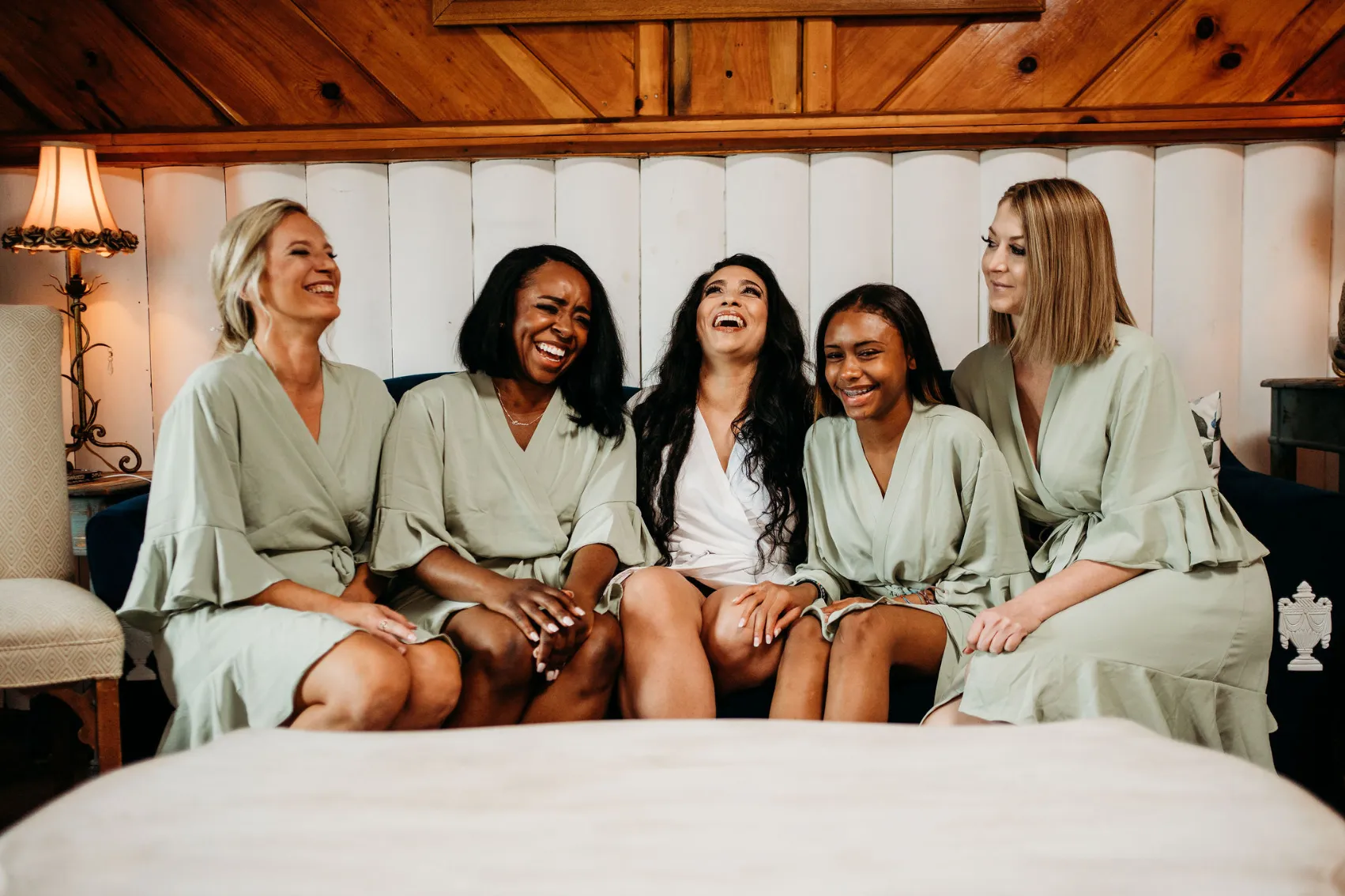 You and your closest guests will spend one night at our Manor and benefit from our onsite catering and a full-service experience.
Full-Service Day Packages ⟶
Saturday Night Weddings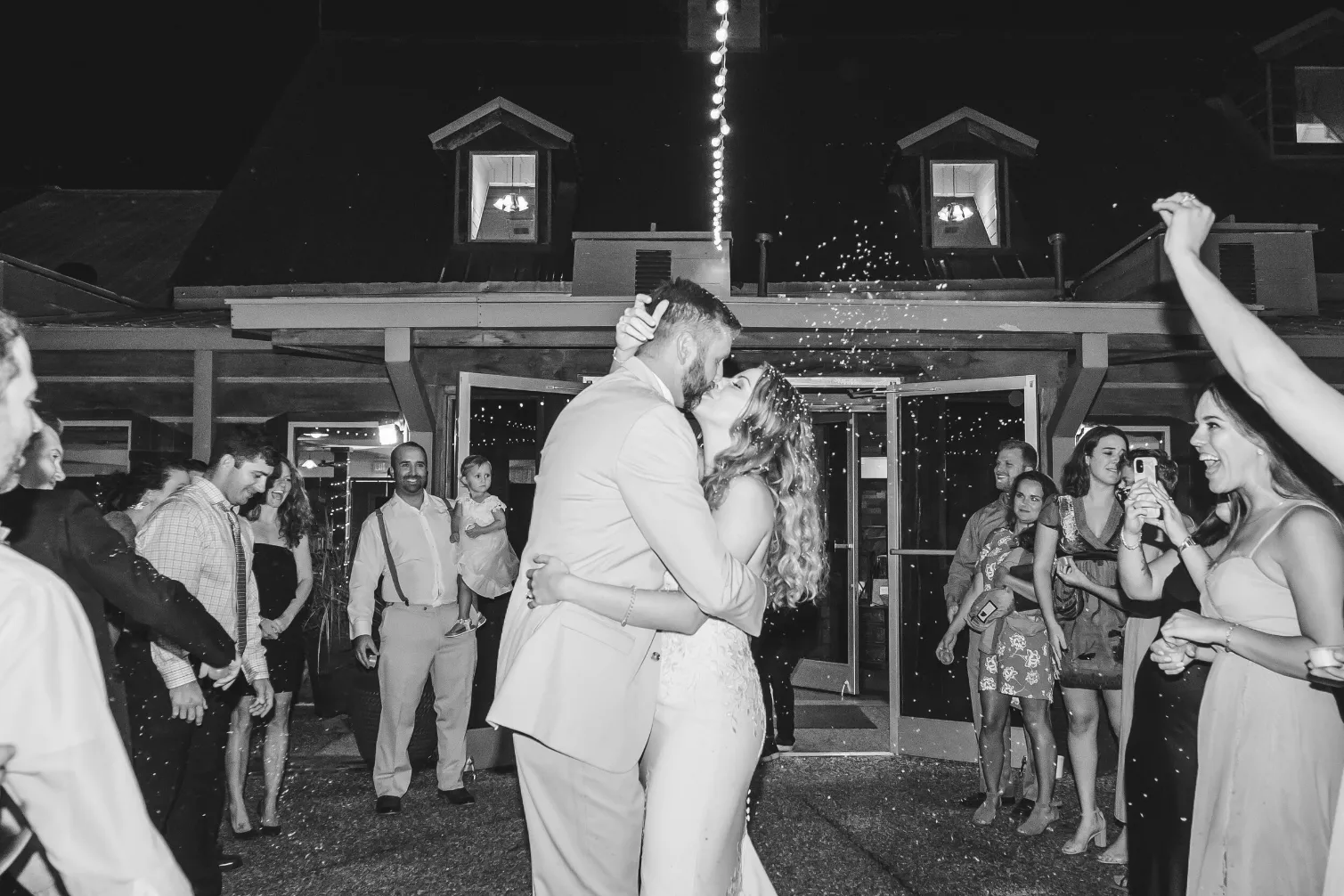 Enjoy an all-inclusive, full-service experience for your wedding including catering and a planner.
Small Weddings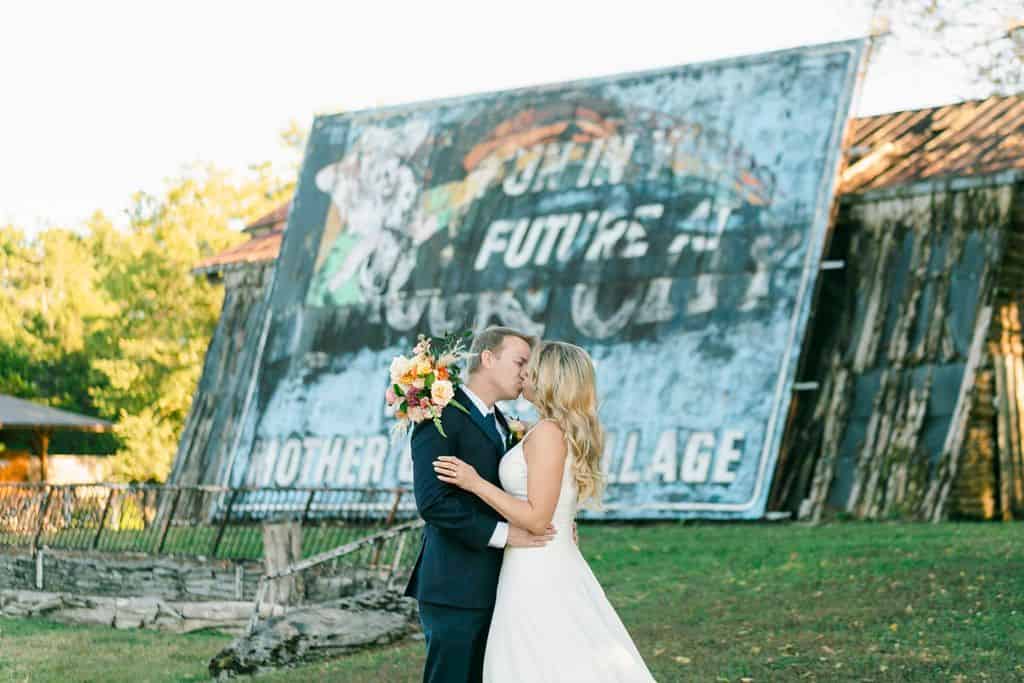 Enjoy an all-inclusive, full-service experience for your wedding of up to 50 guests.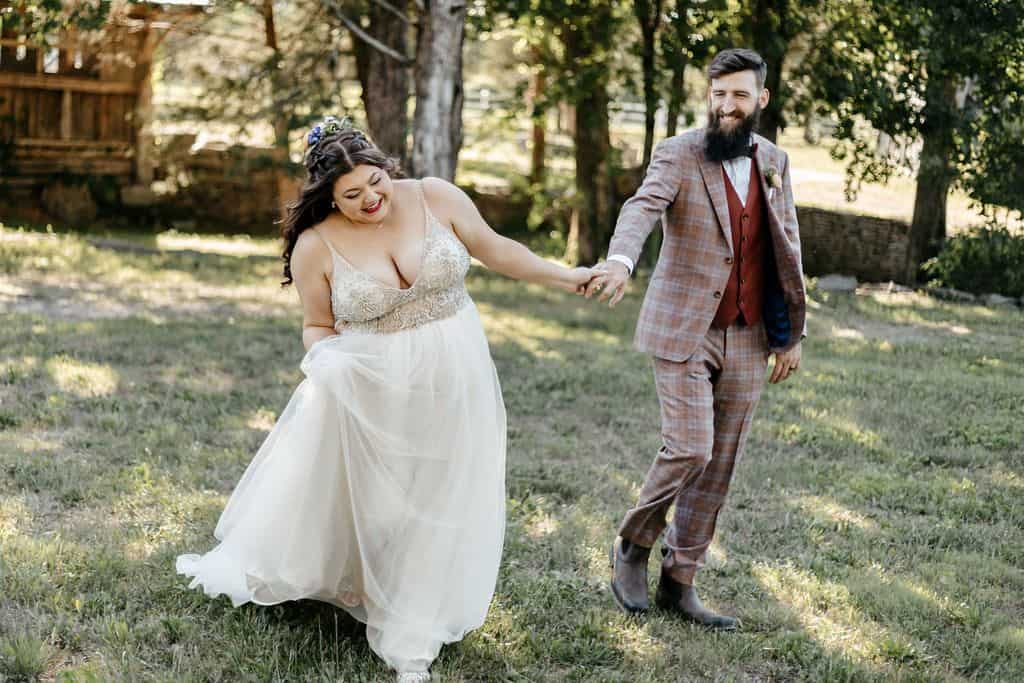 Want to add a rehearsal dinner to your wedding package? We do our best to accommodate your small wedding and big wedding needs. Our venue is the perfect location for your wedding ceremony and you'll love our all-inclusive packages.
We wish you the best in your love story and finding the venue of your dreams 💛
Our Nashville Venue Spaces include a rustic barn, renovated mansion, and Event Center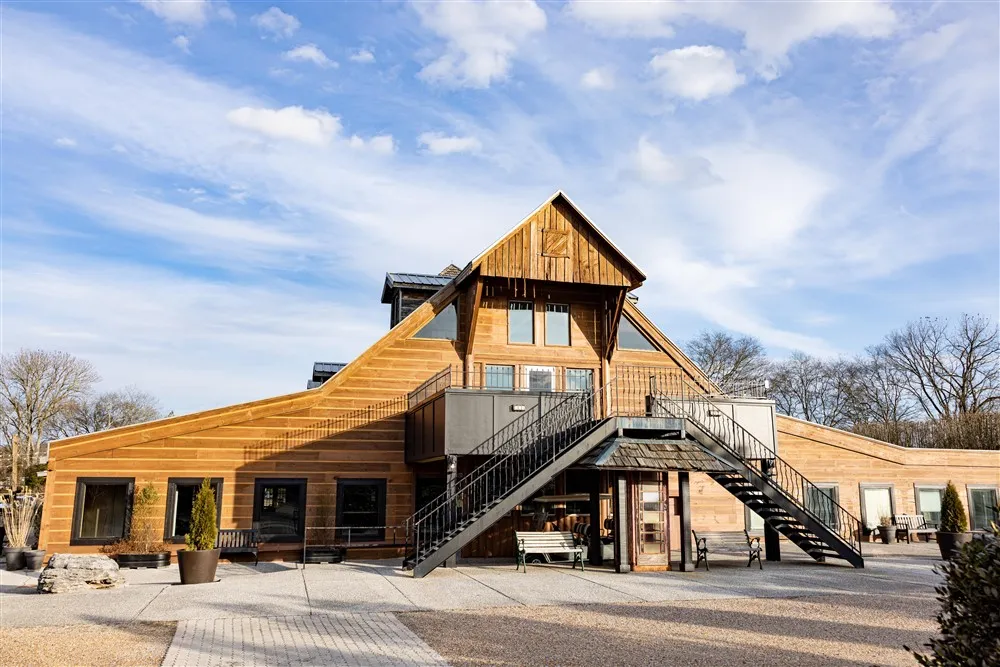 Forget about those boring old ballrooms with their bland walls and lackluster lighting. Our Nashville venue's rustic barn provides a charming and unique setting that will have your guests "oohing" and "ahhing" before they even reach the dance floor :)
And speaking of dance floors, a barn reception offers the perfect opportunity for a good old-fashioned dance-off.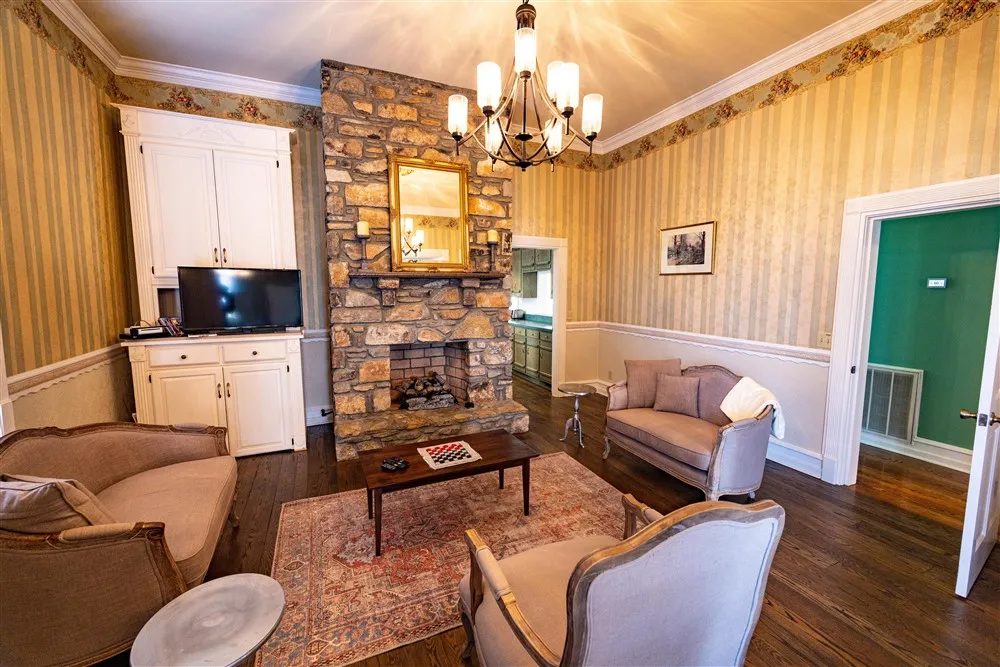 But don't let our rustic setting fool you into thinking you'll be roughing it for the night. Oh no, no, no. With an onsite mansion, The Manor, you'll be living like royalty with onsite lodging. Imagine waking up on your wedding day to the sound of birds chirping and a gentle breeze blowing through the trees. Then, you stroll into the Manor's grand dining room for a decadent breakfast fit for a king and queen.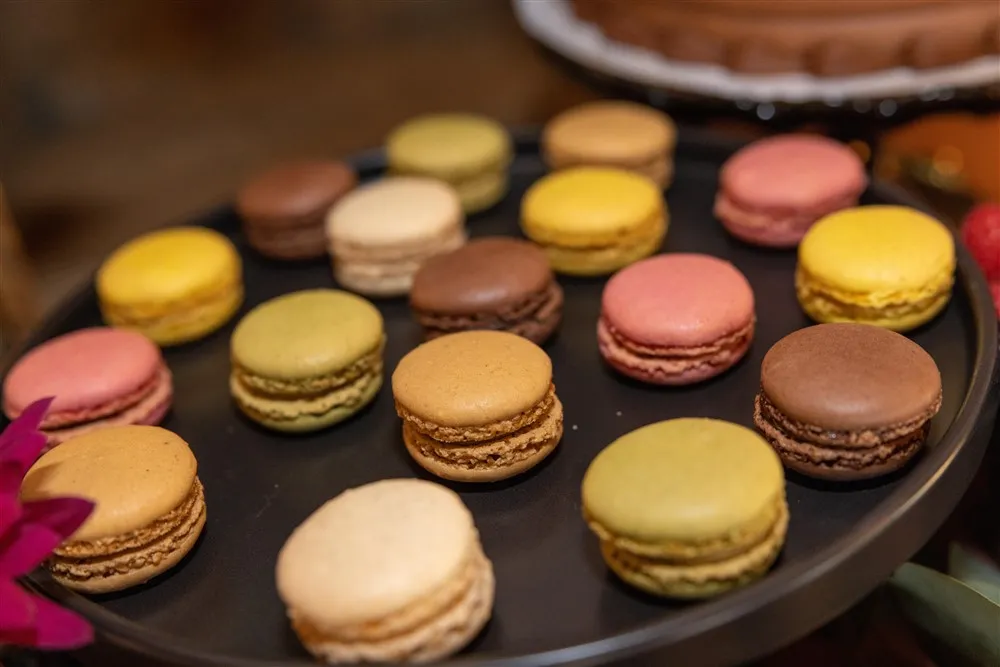 A Stress-Free Experience for Your Wedding Weekend
What's so great about that? An onsite mansion means no need for transportation to and from a hotel. You and your guests can party the night away without worrying about designated drivers or getting lost on the way back to the hotel.
And let's not forget about the photo ops. A rustic barn provides a gorgeous backdrop for your wedding photos, and the mansion's elegant interior will make you feel like you're shooting a spread for a fancy magazine.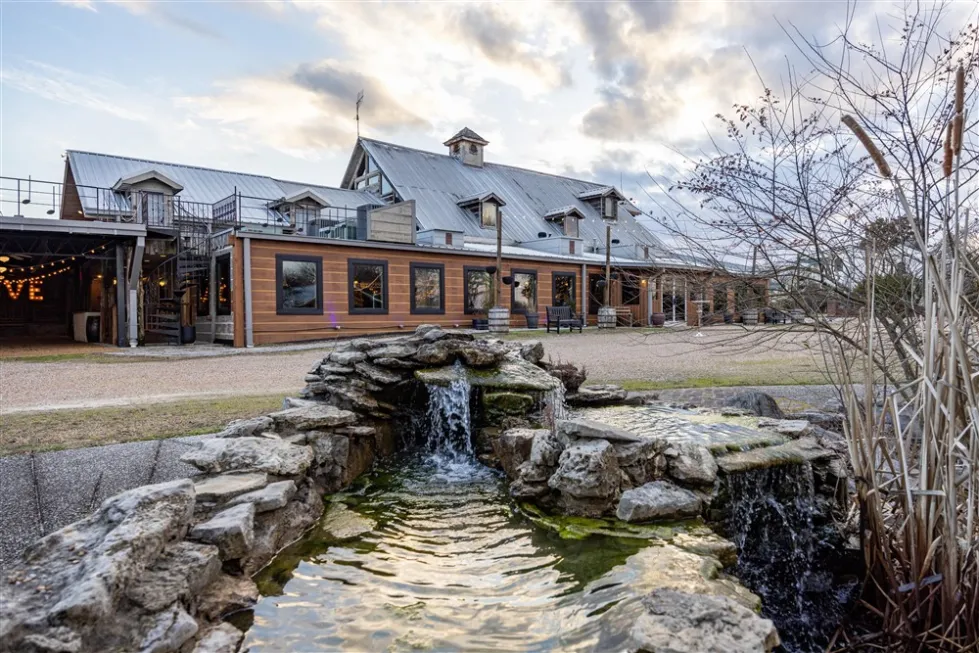 No other venues in Nashville compare to our all-inclusive packages.
No, seriously. When you take a look at our venue comparison sheet, you'll see that it's a no-brainer to book your wedding at Legacy Farms.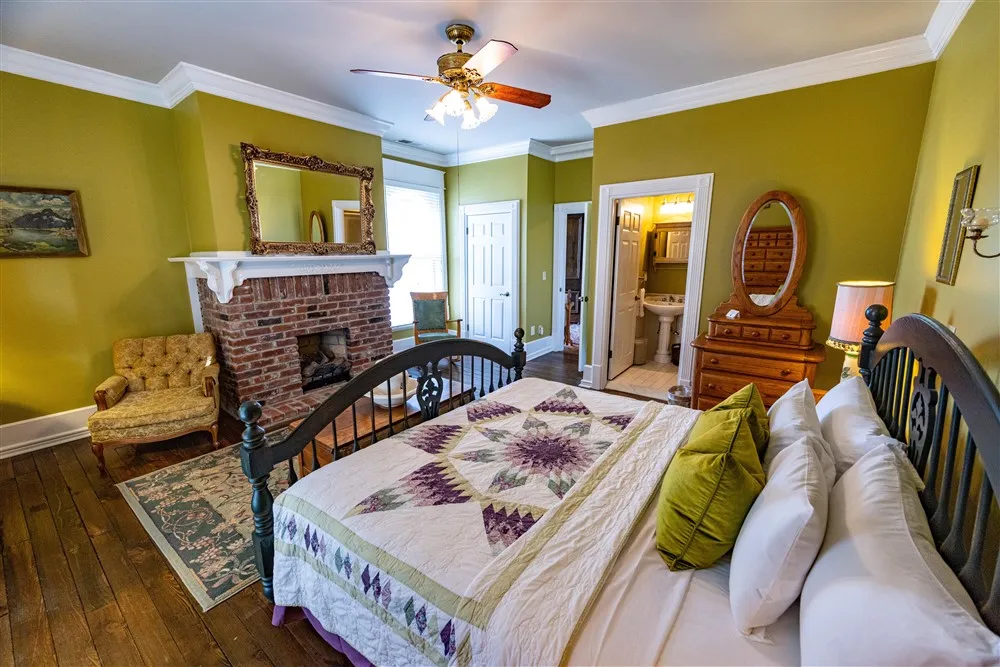 Is spring the best time to get married at Legacy Farms?
Well, as they say, "April showers bring May flowers," so you could say that spring is a pretty popular time for weddings in Nashville. But is it really the best time to tie the knot in Music City? Let's take a closer look.
First of all, while the weather in Nashville can be absolutely gorgeous in the spring, with sunny skies and pleasant temperatures, there's always a chance that you'll get hit with some unexpected rain or even a surprise snowstorm (hey, it's happened before!). So if you're looking for a wedding day that's guaranteed to be sunny and warm, you might want to consider a summer or fall wedding instead.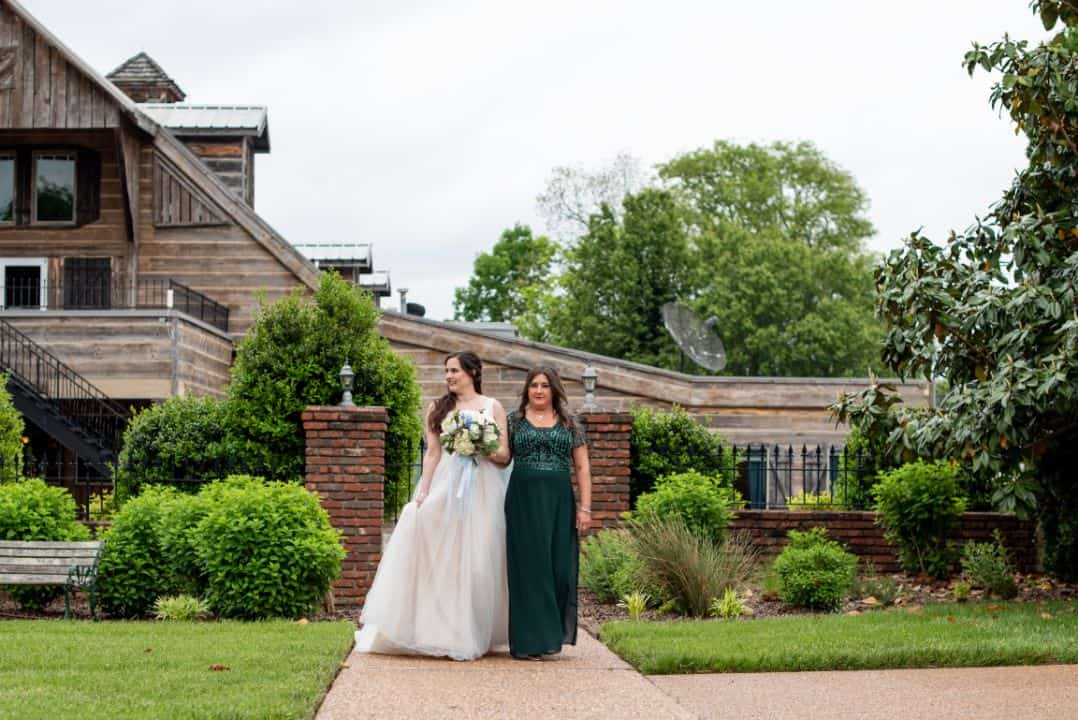 Another thing to keep in mind is that spring is prime time for allergies in Nashville. If you or your partner are prone to seasonal sniffles or sneezes, you might want to stock up on allergy meds before your big day. The last thing you want is to be constantly blowing your nose or rubbing your itchy eyes during the ceremony!
Finally, spring in Nashville can be busy for tourists and events. With popular events like the Nashville Cherry Blossom Festival and the Country Music Marathon taking place in the spring, you may find that hotel rooms and event spaces are harder to come by, and prices may be higher than at other times of the year.
All that being said, there's no denying that spring is a beautiful time to get married in Nashville. Just be prepared for a little rain, a lot of pollen, and plenty of competition for those prime wedding dates!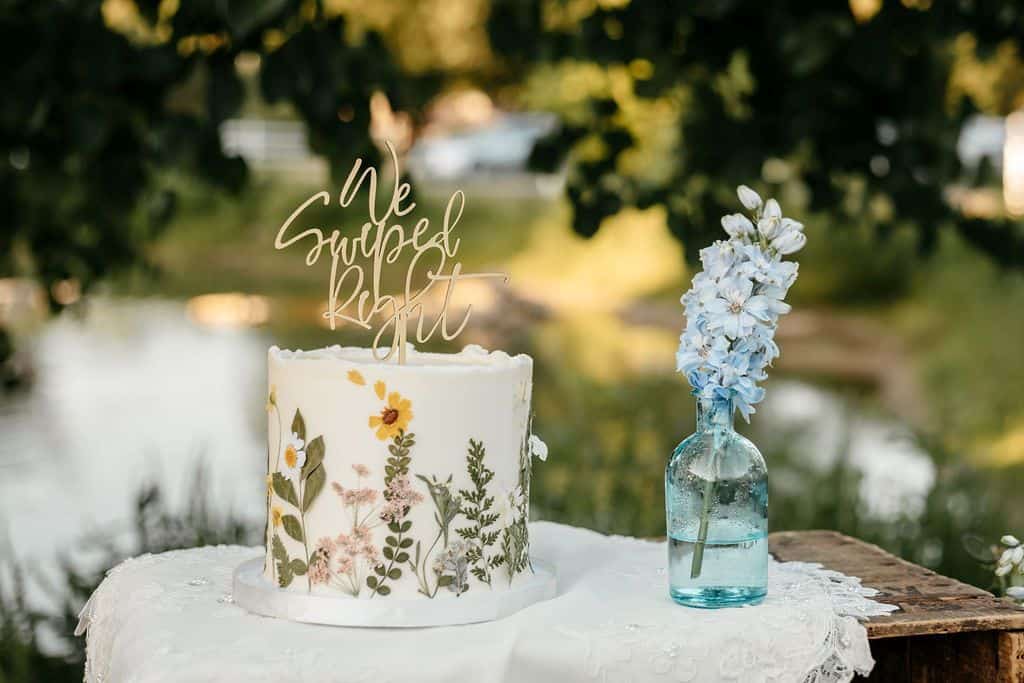 I want a traditional Nashville wedding chapel. Do you offer an indoor chapel at your venue?
Glad you asked, because yes we do! Our Event Center has an indoor chapel area that is fit for a queen. If you are looking for a traditional ceremony, this is your best bet at Legacy Farms.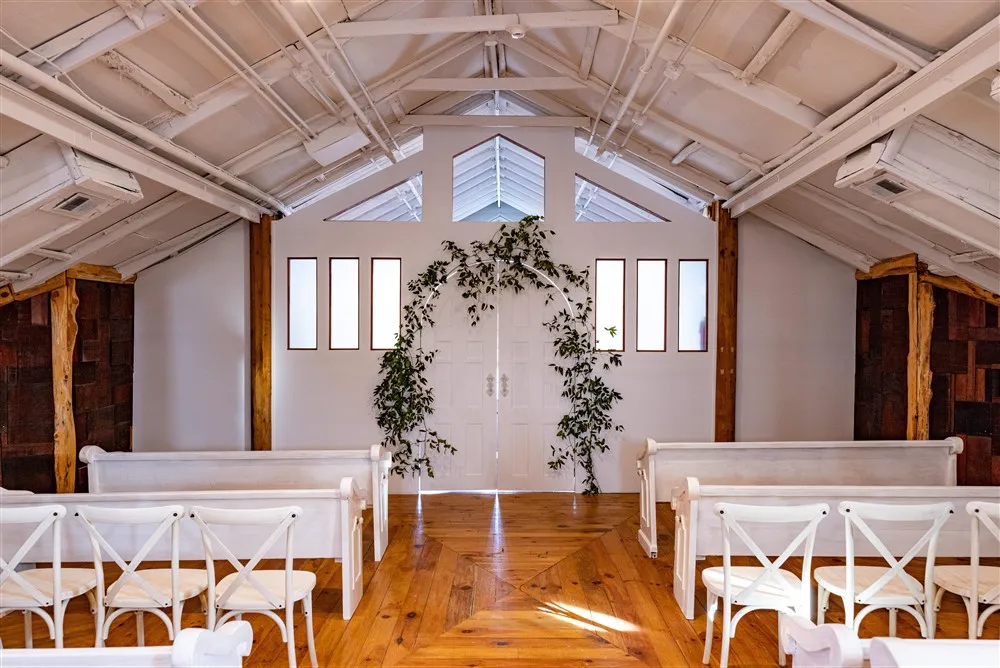 Should I look at Nashville wedding venues in the downtown area?
First and foremost, let's talk about traffic. Have y'all ever been stuck on Broadway during rush hour? It's about as fun as getting a root canal from a banjo-playing dentist. You'll want to plan accordingly for traffic and parking, or you may find yourself riding a horse-drawn carriage to your own wedding.
And speaking of parking, downtown Nashville is notorious for its lack of it. You may need to valet your car and fork over some serious cash just to park for the evening. On the bright side, at least you won't have to worry about finding a designated driver. Just hand the keys over to the valet and let them deal with the downtown driving madness.
Downtown Nashville is a lively and bustling area with lots of foot and vehicle traffic. Depending on the venue's location, you may have to contend with noise pollution from nearby construction, honking horns, and rowdy revelers. This could make it difficult for your guests to hear the ceremony or speeches.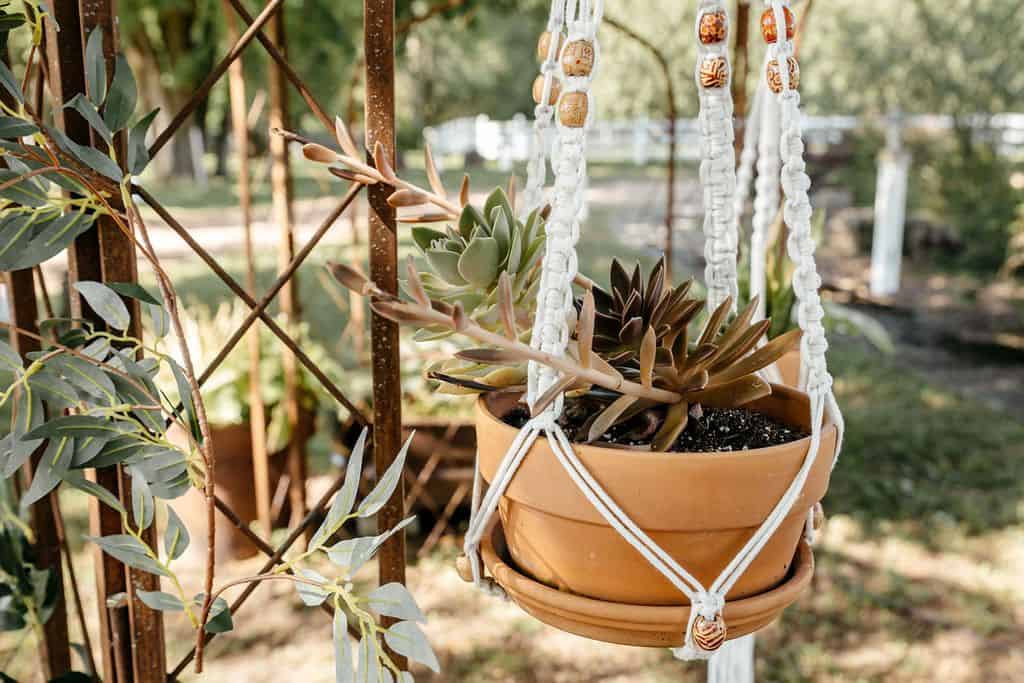 Popular Nashville Wedding Venues in Downtown
As with any popular wedding destination, downtown Nashville wedding venues can come with a higher price tag. You'll need to budget accordingly for the venue rental fee, catering, decor, and other expenses. Plus, with so many events happening in the area, vendors may charge a premium for their services.
While there are some outdoor venues in downtown Nashville, many of them are limited in terms of space. If you're hoping to have an outdoor ceremony or reception, you may need to get creative with the layout or consider a different venue altogether.
But the biggest downside of a downtown Nashville wedding? The potential for an overly wild and rowdy bachelorette or bachelor party the night before. With all the bars and honky-tonks in the area, it's easy for your bridal party to get carried away with the partying. Just make sure you don't end up on stage with a microphone and a cowboy hat :)
Should I look at old golf country club wedding venues in Nashville for my wedding?
When it comes to planning your dream wedding, you may be considering a country club as a potential venue. But before you go booking that golf course, let's take a moment to consider why a country club might not be the best choice for your big day.
We all know that country clubs can be a bit…well, exclusive. The last thing you want on your special day is to feel like you're crashing a party where everyone else knows each other. And let's be honest, no one wants to spend their wedding day feeling judged by people they've never even met.
Let's face it, country clubs aren't cheap. You're not just paying for the venue itself, but also for the prestige that comes with hosting your wedding at such an exclusive location. And don't even get us started on the catering costs! You may have to take out a second mortgage just to afford the canapés.
Picture this: you're in the middle of exchanging your heartfelt vows, when suddenly, a rogue golf ball comes hurtling toward you. Not exactly the romantic moment you had in mind, right? Plus, if you're not careful, you could end up with your reception decor destroyed by an errant golf ball or a stray sand trap.
Depending on the country club you choose, you and your guests may be required to adhere to a strict dress code. No ripped jeans, no sneakers, no visible tattoos…it's like being back in high school all over again. You don't want to spend your big day worrying about whether Uncle Joe's Hawaiian shirt is going to get him kicked out of the reception.
Country clubs are notorious for having strict rules and regulations, which can limit your options for decorating, catering, and even scheduling your wedding day. You may find yourself feeling like you're stuck in a box, unable to truly personalize your wedding to make it unique and special to you and your partner.
While country clubs may seem like a luxurious and exclusive wedding venue, they come with a lot of baggage that could make your big day less enjoyable than you imagined. So before you sign on the dotted line, consider all your options carefully and make sure you're choosing a venue that truly fits your needs and your vision for your dream wedding.
Should I look at hotel wedding venues in Nashville TN?
In short, no. Hotel weddings can be convenient since the lodging is right there, but they're better set up for corporate conferences and meetings. But here's a few more reasons why not to tie the knot at a hotel
The hotel staff might mistake your wedding for a convention of accountants and ask you to sign in. Not romantic!
If your in-laws are staying at the same hotel, they might bump into you and ruin your surprise entrance. Yikes!
The hotel's elevator music might be "Muzak" covers of your favorite songs, which could ruin the ambiance of your wedding :)
If the hotel has a swimming pool, you might have to share it with rowdy kids in floaties (who have yellow clouds floating behind them)
Your drunk uncle might mistake the hotel's bar for your reception and start doing the Macarena on the dance floor.
You might have to compete with other hotel guests for parking spots, and your wedding guests might have to park in the neighboring fast food chain's lot.
The hotel's conference room probably has the same decor as your dentist's waiting room.
The hotel's restaurant usually only serves buffet-style food, which could result in your guests getting into a food fight over the last crab cake :)
Should I be looking at other wedding venues in TN?
Well, that's entirely up to you! Most wedding couples take a tour of 3-4 wedding venues before they seal the deal. But if you're not feeling like Legacy Farms is the one, hee are some more options.
The Best Nashville Wedding Reception Venues in Tennessee
If you're looking for the perfect spot to tie the knot in Tennessee, we've got you covered. Nashville is known for its rich music history and Southern charm, and it's also home to some seriously stunning wedding reception venues. From rustic barns to elegant ballrooms, Nashville has it all. So whether you're a country music fanatic or just love a good glass of sweet tea, get ready to fall in love with these top-notch Nashville wedding venues.
The Loveless Barn
This rustic, 4,000-square-foot barn event venue is located just outside of Nashville and is perfect for couples looking for a cozy, intimate wedding venue. Plus, with the world-famous Loveless Cafe nearby, your guests will be able to chow down on some of the best biscuits and gravy in the South.
Belle Meade Plantation
This historic plantation, located in Nashville, offers a stunning backdrop for a Southern-style wedding. From the mansion's grand staircase to the sprawling gardens, there are endless photo opportunities at this venue.
The Chapel at Blackberry Farm
If you're looking for a fairy tale wedding, then this event venue in Walland, TN is the perfect fit. The Chapel at Blackberry Farm is a romantic, rustic space with stunning views of the Smoky Mountains.
The Bell Tower
Located in downtown Nashville, this unique wedding and event venue is housed in a restored church that dates back to the 1800s. With its soaring ceilings, stained glass windows, and original woodwork, the Bell Tower is a one-of-a-kind space that will leave a lasting impression on your guests.
The Bridge Building
For couples who want to take their wedding to new heights, the Bridge Building in Nashville is a great event space option. This modern venue boasts floor-to-ceiling windows with stunning views of the Cumberland River and downtown Nashville.
Need some more ideas? We have a few more up our sleeve ;)
Cheekwood Estate and Gardens
Cheekwood Estate & Gardens features 55 acres of impeccably manicured gardens, forests, and scenic views. It's a perfect setting for an outdoor wedding ceremony or reception. Cheekwood offers several venues on its estate for weddings, including the Botanic Hall, the Wills Perennial Garden, and the Massey Hall. Each venue has its own unique style and can accommodate different sized weddings.
The Hermitage
The Hermitage is a historic mansion located in Nashville, Tennessee, and is a popular wedding venue for couples looking for a classic and elegant wedding. The mansion features beautiful ballrooms, stunning gardens, and a spacious porch that provides the perfect backdrop for your wedding photos. The Hermitage offers several venues for weddings, including the Tulip Grove Mansion, which can accommodate up to 300 guests. The venue has several outdoor ceremony locations, including a beautiful garden and a tented pavilion. Its historical charm and stunning architecture, which is a perfect example of Greek Revival style, make The Hermitage a perfect wedding venue for history buffs or lovers of classic architecture.
Top Nashville Wedding Venues
There you have it, folks – some unique wedding venues in Nashville and Tennessee that will make your big day memorable! Now go ahead and rustle up your partner, put on your best boots, and let's get hitched!
I'm from out of town. Do you offer Nashville destination weddings?
We work with out-of-town brides all the time! Nashville offers cheap flights from around the country so it's a no-brainer for an affordable destination wedding. Head over here to read more about having a destination wedding and what the planning process looks like.
Fun Facts About Nashville:
Nashville is home to the world's only full-size replica of the Greek Parthenon, located in Centennial Park. It's a popular spot for photos and events.
The city has been called the "Hot Chicken Capital of the World" for its famous hot chicken dish, which is a local specialty made with spicy fried chicken.
The Country Music Hall of Fame, located in downtown Nashville, houses over 2.5 million artifacts and recordings related to country music.
Nashville's annual CMA Fest attracts more than 90,000 country music fans from all over the world.
Nashville is home to the "Batman Building," officially known as the AT&T Building. Its distinctive shape and twin spires make it a landmark in the city's skyline.
The Grand Ole Opry, a weekly country music show that has been broadcasting since 1925, is the longest-running radio show in US history.
Nashville is home to more than 100 parks, including the 55-acre Centennial Park, which features a walking trail, a lake, and a replica of the Parthenon.
Several publications have named the city one of the friendliest cities in the US, including Travel + Leisure and Conde Nast Traveler.
Nashville has been the filming location for several movies and TV shows, including "Nashville," "The Matrix," "Walk the Line," and "Country Strong."
The famous "I Believe in Nashville" mural in the 12 South neighborhood has become a popular photo spot for tourists and locals alike.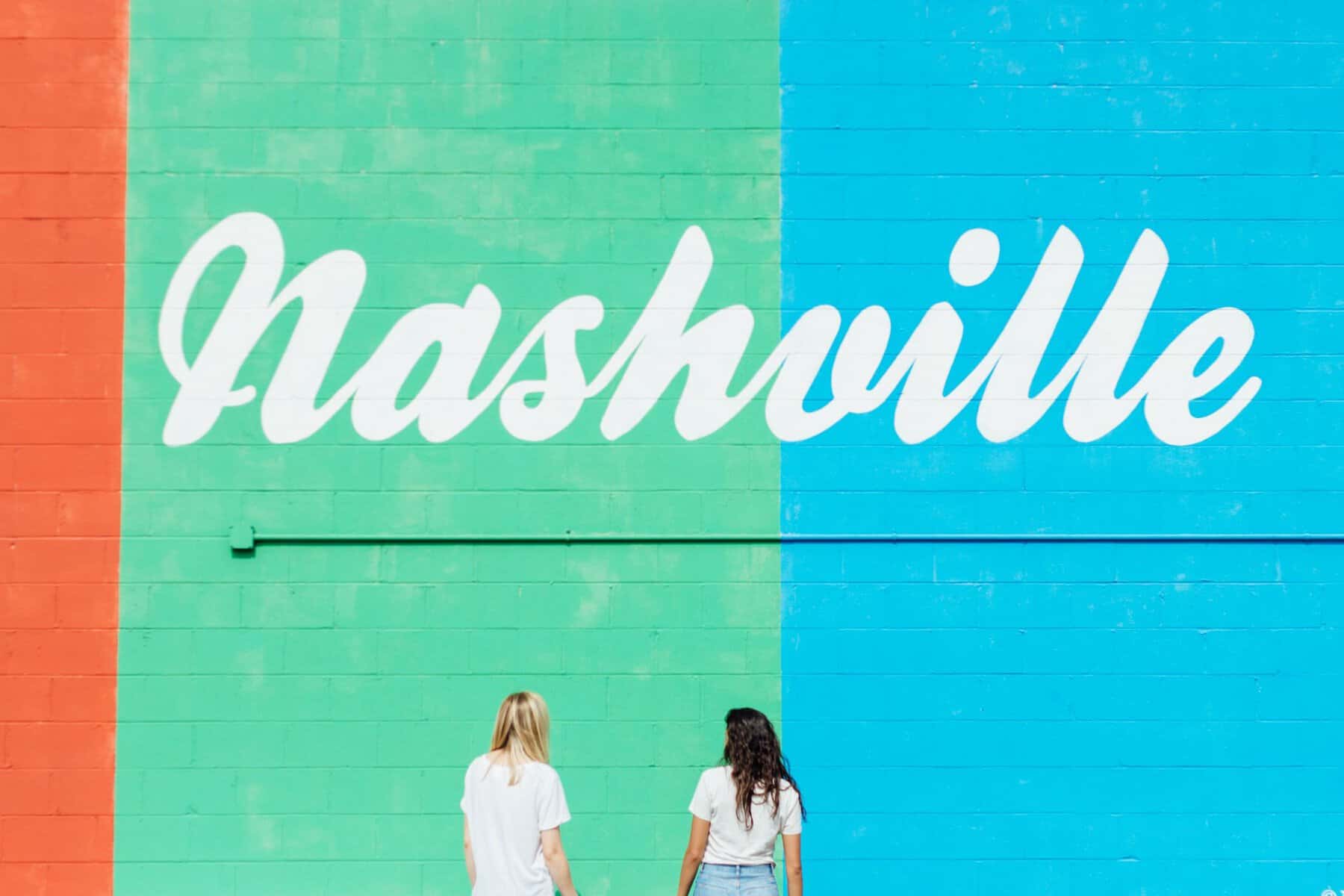 What are some of the best things to do in Nashville for out-of-town couples?
You'll love this blog, but you can keep reading down the page for the shorter version :)
Explore Downtown Nashville: Take a stroll around the lively downtown area, packed with honky-tonk bars, live music venues, and quirky shops.
Visit the Country Music Hall of Fame: Take a trip to this iconic museum to learn about the history of country music and check out exhibits featuring some of the biggest names in the genre.
Catch a Live Music Show: Nashville is famous for its live music scene, and you can catch amazing performances at venues like the Grand Ole Opry, Ryman Auditorium, and Bluebird Cafe.
Go on a Brewery Tour: With dozens of craft breweries in Nashville, you can take a tour and sample some of the best local beers in town.
Visit Centennial Park: Take a break from the hustle and bustle of the city and visit Centennial Park, which features a stunning replica of the Greek Parthenon, a beautiful lake, and walking trails.
Take a Food Tour: Nashville has a rich culinary scene, with everything from hot chicken to barbecue and southern cuisine. You can go on a food tour to sample the best eats the city has to offer.
Tour the Belle Meade Plantation: This historic plantation is a must-see for history buffs, with tours of the mansion, gardens, and a winery.
Visit the Johnny Cash Museum: Explore the life and career of the legendary "Man in Black" at this museum featuring rare memorabilia, artifacts, and exhibits.
Go on a Segway Tour: Glide around Nashville on a fun and unique Segway tour, which takes you to top sights like the Ryman Auditorium and Music Row.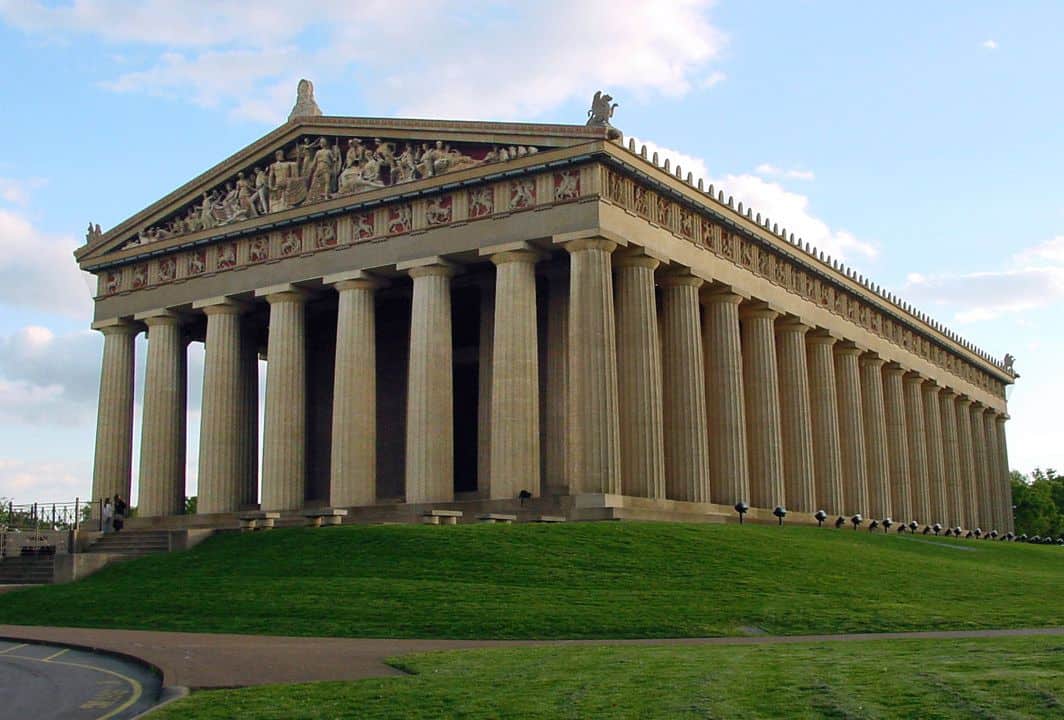 Did You Know?
Nashville is a top destination wedding location: According to a survey by The Knot, Nashville is the 7th most popular destination wedding location in the United States.
There are over 150 wedding venues in the Nashville area: That's right, y'all – from rustic barns to chic downtown hotels, there's no shortage of wedding venues in Music City.
The average cost of a Nashville wedding is around $29,000: According to WeddingWire, the average cost of a wedding in Nashville is $28,652. This includes venue rental fees, catering, photography, and other expenses.
The most popular month to get married in Nashville is October: With its mild weather, beautiful fall foliage, and festive atmosphere, it's no surprise that October is the most popular month for weddings in Nashville.
The average number of guests at a Nashville wedding is 130: According to The Knot, the average number of guests at a Nashville wedding is 130. That's a whole lot of boots scootin' boogie!
Country music is a popular theme for Nashville weddings: With so many famous country musicians and music venues in Nashville, it's no surprise that many couples choose to incorporate country music into their wedding theme. From cowboy boots to denim jackets, there are endless ways to add a little country flair to your big day.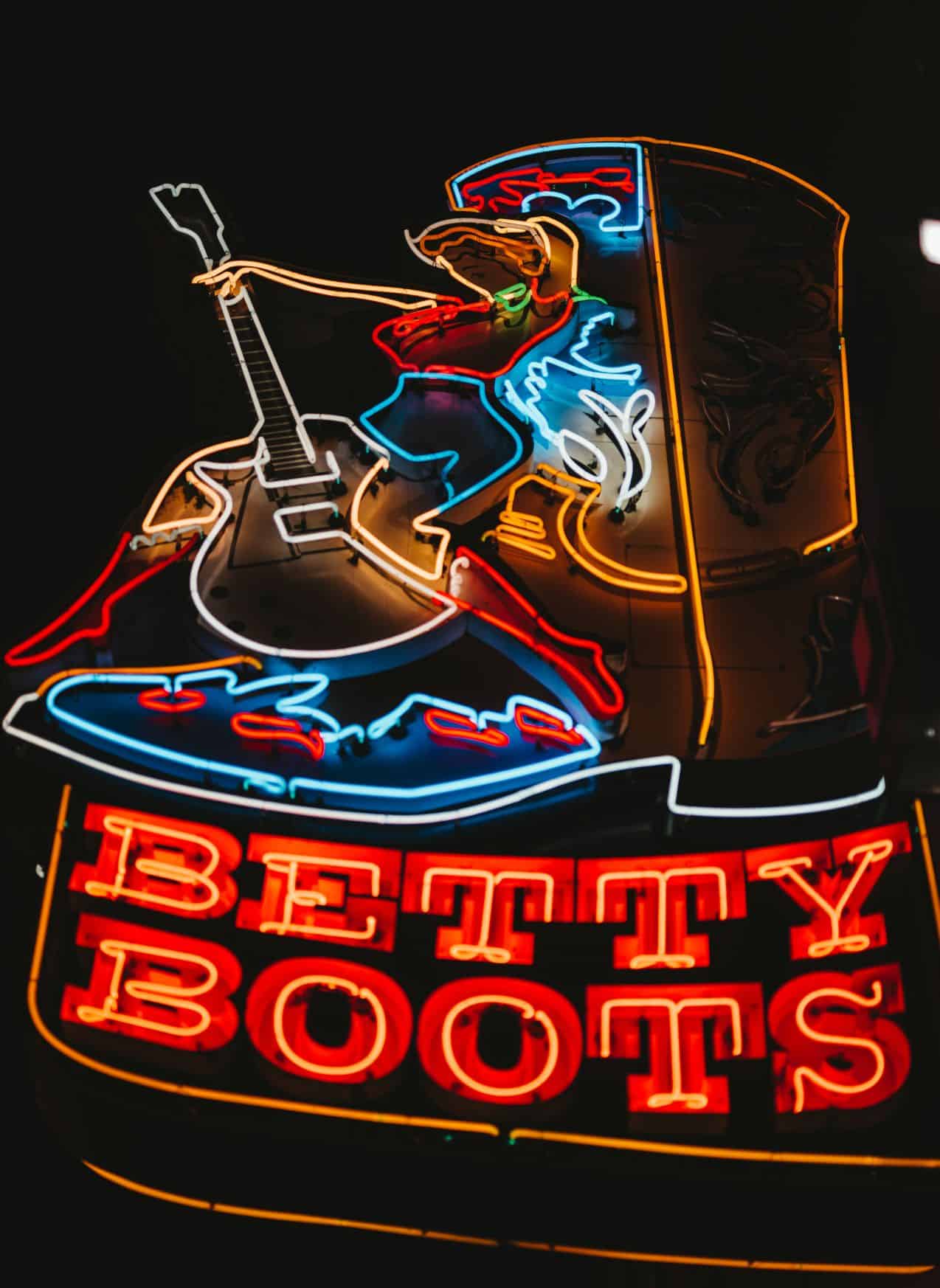 Top Towns and Cities Near Nashville TN to Search for Venues:
Franklin, TN
Brentwood, TN
Hendersonville, TN
Murfreesboro, TN
Gallatin, TN
Lebanon, TN
Mount Juliet, TN
Springfield, TN
White House, TN
La Vergne, TN
Smyrna, TN
Columbia, TN
Shelbyville, TN
Dickson, TN
Manchester, TN
Tullahoma, TN
Spring Hill, TN
Portland, TN
Ashland City, TN
Fairview, TN
Nolensville, TN
Thompson's Station, TN
Chapel Hill, TN
Lascassas, TN
Rockvale, TN
Eagleville, TN
Goodlettsville, TN
Millersville, TN
Pleasant View, TN
Kingston Springs, TN
Greenbrier, TN
Bon Aqua, TN
Charlotte, TN
Burns, TN
Cornersville, TN
Culleoka, TN
Fayetteville, TN
Lewisburg, TN
Lynchburg, TN
Lynnville, TN
Pulaski, TN
Santa Fe, TN
Summertown, TN
Unionville, TN
Williamsport, TN
Woodbury, TN
Cross Plains, TN
Adairville, KY
Auburn, KY
Portland, KY
Good luck with your search for the best Nashville wedding venues!
Well, there you have it, folks – the best of the best when it comes to Nashville wedding venues. We hope this list has helped you narrow down your search and find the perfect spot to say "I do" in Music City. Whether you're dreaming of a rustic barn wedding, an elegant ballroom affair, or something in between, Nashville has a venue that's sure to steal your heart. So go forth and plan the wedding of your dreams – we'll be cheering you on every step of the way. Best of luck, lovebirds!