Welcome to Legacy Farms
Our guests often tell us that Legacy Farms feels like home – that there's something warm and nostalgic here. Maybe it's the history of our property – our lovingly restored manor and loft. Or the smell of freshly cut grass on our acres of lawns or the water calmly trickling in our stone fountains. Perhaps it's the southern hospitality that you can feel in every interaction with our loving and caring team members. Or maybe it's the smell of our coveted southern-style pot roast wafting through the air. What matters most to us is that you'll feel right at home. And what could be more important on your most special day?
Your wedding day and all other celebrations are centered around your loved ones, your family; the family you are born into, the family you join on your wedding day, and the family you create for yourself in your lifetime.
And then there's the Legacy Farms family. Nothing puts a bigger smile on our face than hearing that we are an extension of your family. That's exactly what Owner Kellie Bryson envisioned when she gave life back to our historic property as a wedding and event venue with an emphasis on culinary excellence.
The way we see it – nothing brings your family together like delicious food, prepared with love. Kitchens are the heart of the home, where family, friends, and guests all come together to create lasting memories. Our kitchen is the heart and soul of Legacy Farms.
We're experts at planning and hosting weddings and events of all kinds —especially if they involve families and loved ones gathering around delectable, handmade food. Our promise to you is to create a perfectly bespoke experience on our idyllic 22-acre farm.
Amy Richardson
Wedding Planner
Amy Richardson started her journey here in 2001 as a cake decorator. As the years passed she was able to learn many other aspects of the business such as catering, planning, sales, and administrative work. Today she is a full-time event planner and helps with the admin work behind the scenes. One of her favorite parts about the job is interacting with clients and being a witness to so many powerful moments in people's lives that they will cherish forever. In her free time, you will find her with family and friends or helping out at church activities.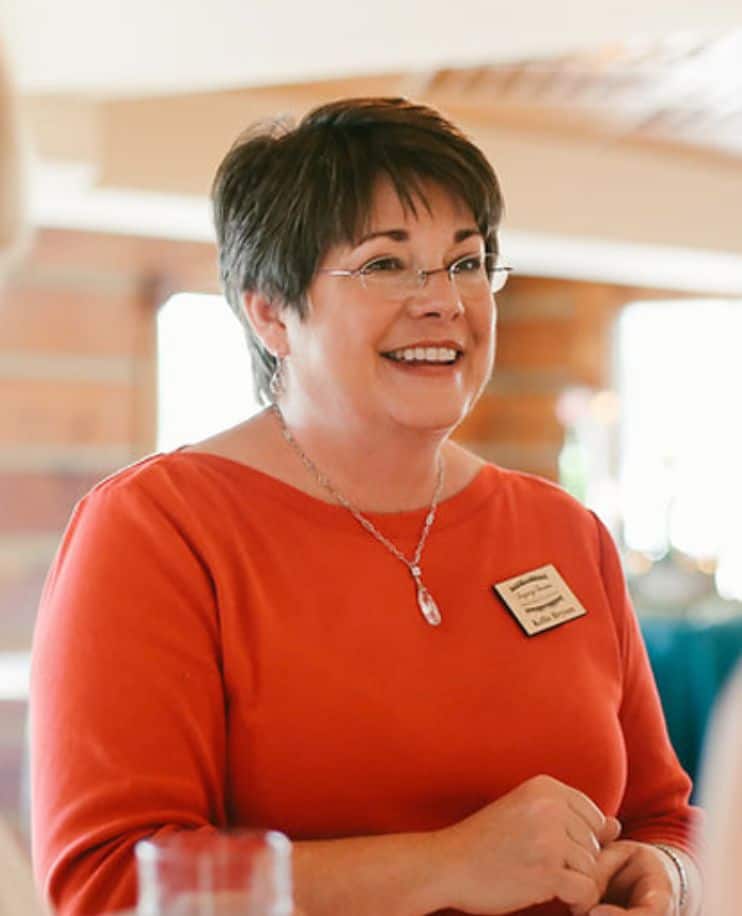 Kellie Bryson
Owner, Legacy Farms & A Catered Affair
After working as a critical care nurse for 13 years, Kellie Bryson decided it was time to leave that world and dive further into the events industry. Her love of baking and making pretty desserts helped to launch the cake division, The Bake Shoppe. Once they started producing wedding cakes, wedding catering followed very quickly. Working in amazing venues all over Middle Tennessee helped her to learn that she wanted to have a dedicated venue that could also be called home with a team that produces all year round and on property. Today, the entire company is based at Legacy Farms. One of the best parts of the job is seeing personal growth and professional growth in her employees. The company cannot exist without strong, capable team members. Watching a vision come to life from paper to right before a client walks in the room is her favorite part of the event process. In her spare time, she loves to spend time with her sweet daughter and read food magazines.