Table of Contents:
Check out our gorgeous indoor and outdoor wedding venues in Lebanon, TN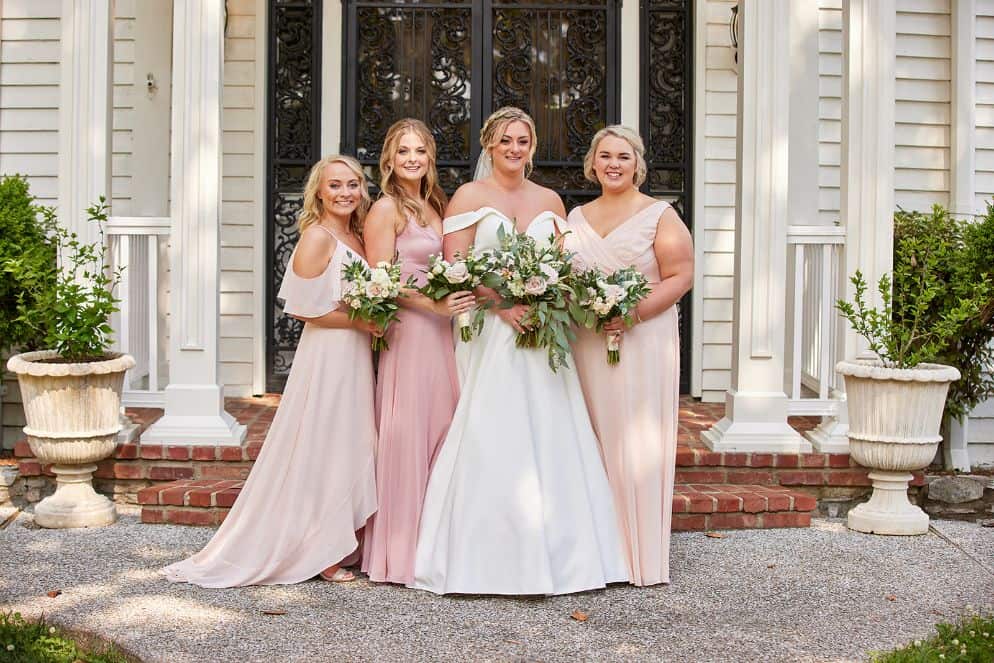 Here are a few of our favorite highlights:
Multiple ceremony and reception locations, both indoor and outdoor
No hidden fees
No unwanted surprises (corkage fees, service fees, and more)
We operate exclusively as a wedding venue
Professional and Full-Time Planner
Full-Service Catering and Wait Staff
Decor and Rentals
Set Up and Clean Up
DJ/MC and Sound System for Ceremony & Reception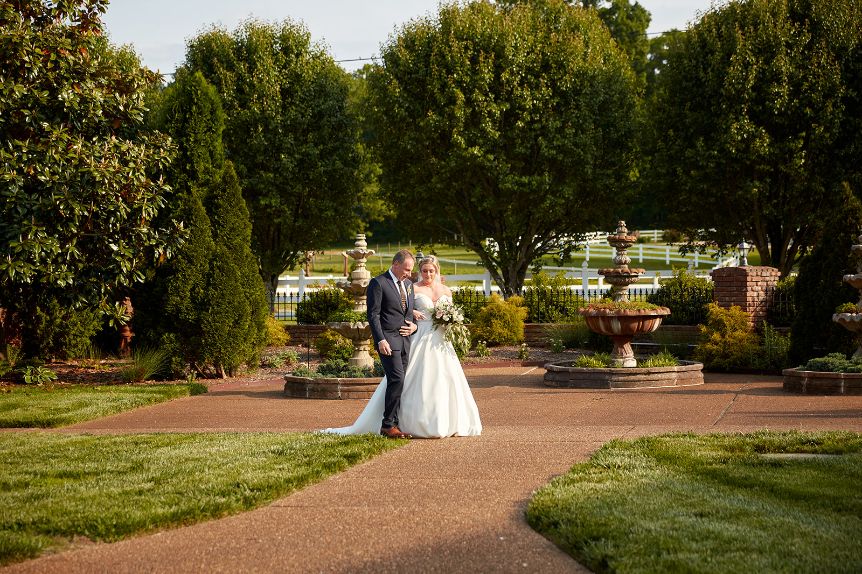 At Legacy Farms, we are so much more than a caterer and venue; we are family.
Our weddings are 100% customizable.
Being All-inclusive doesn't mean being "cookie-cutter" in our world. It means you have the best of both worlds; an affordable wedding with all the bells and whistles.
Take a look at our all-inclusive packages:
Happily Ever After (Elopements)
Blissed Out (One Day Weddings)
Sweet Dreams (Overnight Weddings)
Why wedding couples love Legacy Farms: your dream event.
Private event venue with exclusive use, no one around, no strangers, hotel guests, etc., just you and your loved ones on your special day.
Simple and straightforward pricing. We offer various pricing points to help you get the best bang for your buck.
The option to choose one of many different ceremony and reception locations on the property – all of which are extraordinary.
Dress it up your way, the possibilities are as limitless as your imagination.
Indoor, outdoor, we have you covered. Our staff will move everything inside if it rains.
Cuisine, bar, beauty, it's all here. Get ready in our bridal suite, enjoy gourmet cuisine, and create your signature cocktail.
Your day, your way! We're here to make that happen for you.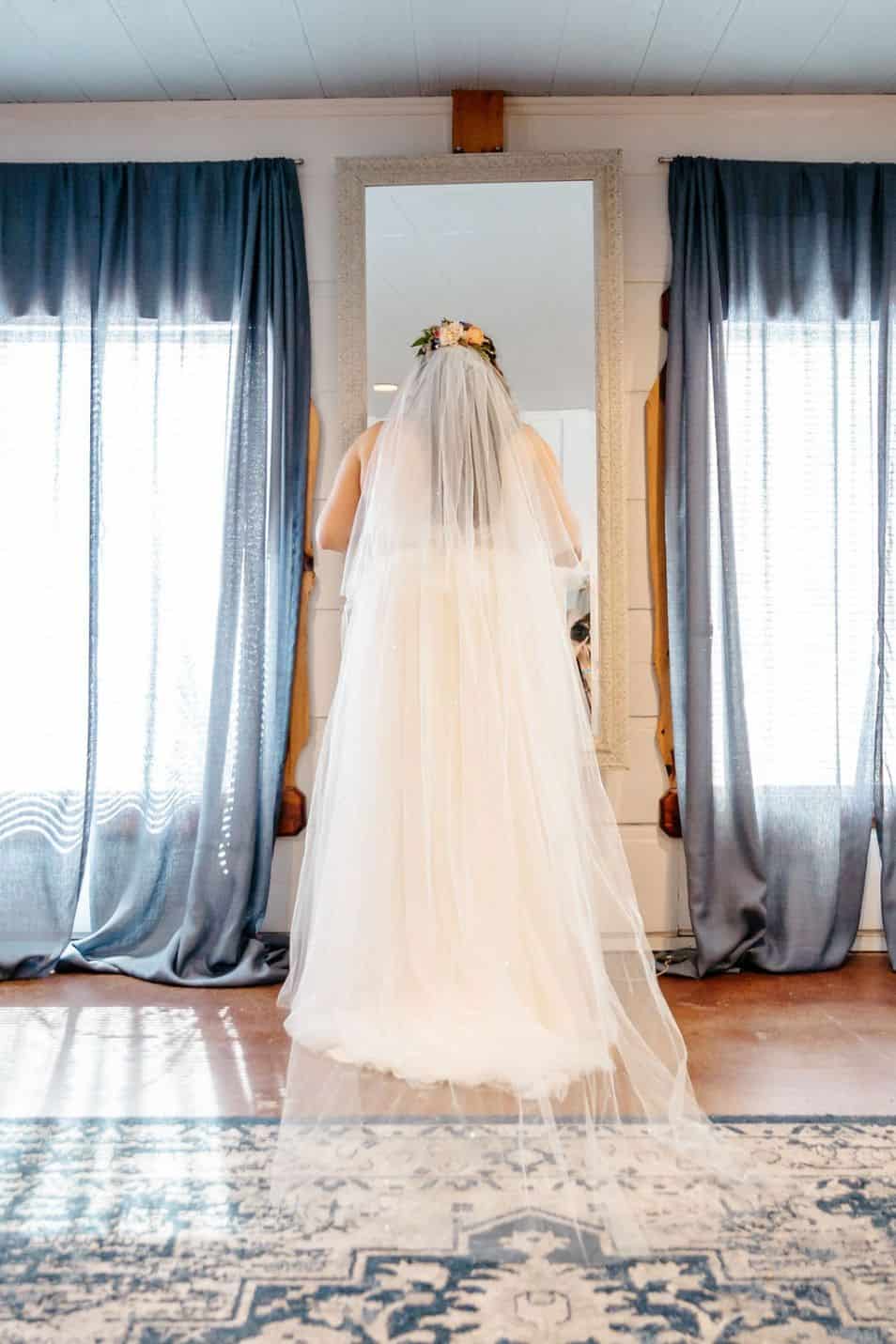 Our Wedding Venue Inclusions:
Choice of Ceremony and Reception Sites
Getting Ready Suites
Wedding Coordinator
Catering and Staff
Waitstaff
Parking Attendant
Photo Booth
Wedding Cake
Cake Decorations
Dishes, Glassware, and Barware
Catering Display EquipmentLinens and Napkins
Tables
DJ
Florals
Dance Floor Lighting
Chairs and Seating
Decorative Lighting
Large Decor Items
Tabletop Decor Items and Centerpieces
Vintage Furniture
Photo Opportunities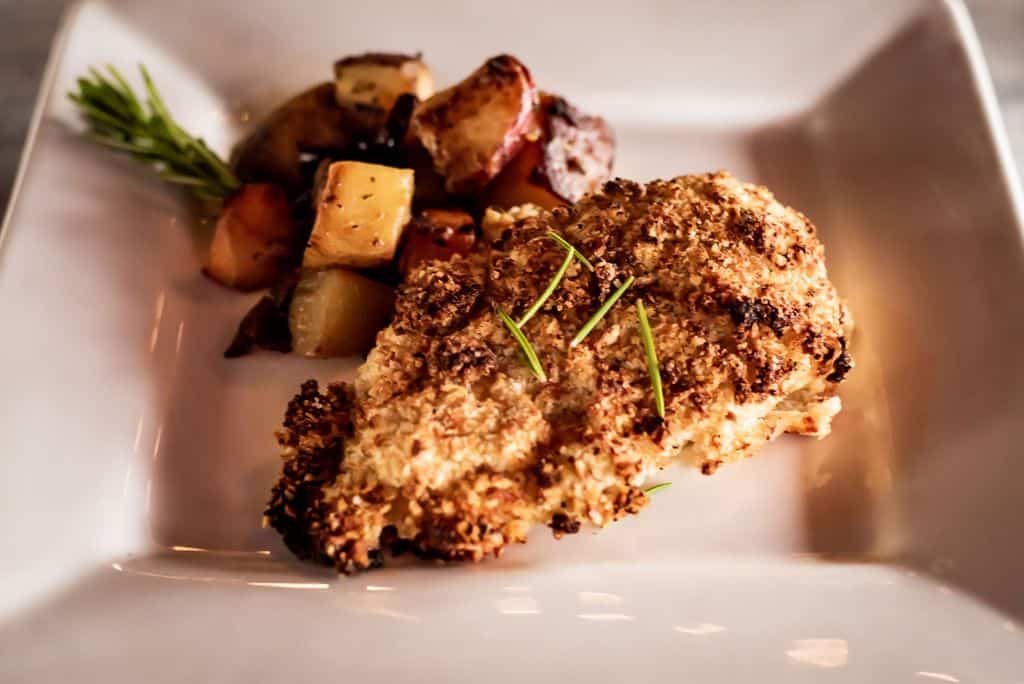 Top FAQs for Legacy Farms
We get lots of questions – and we have answers! Our FAQ page is a fantastic resource if you have questions before you take a tour. Click here to view our FAQ page.
Want to see real weddings at Legacy Farms?
Get inspired by some of our most recent weddings. Click here to view.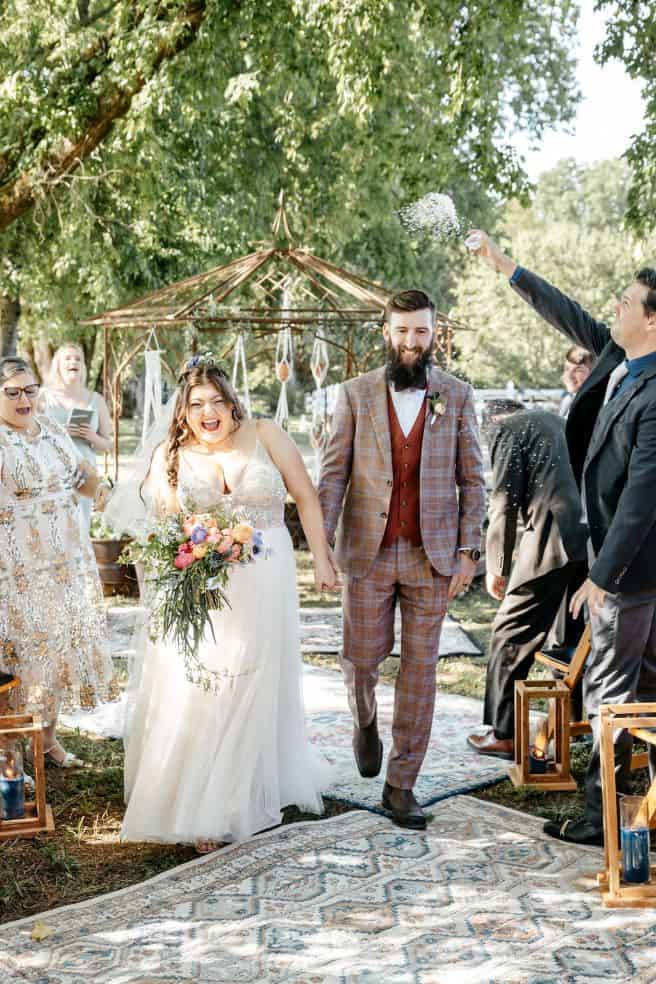 Come see Legacy Farms in person.
GET BEAUTIFIED IN THE COMFORT AND PRIVACY OF THE BRIDAL SUITE WITH YOUR BRIDESMAIDS.
Choose where you'll exchange your vows from several of our breathtaking indoor and outdoor locations.
Dance the night away under a blanket of stars indoors in air-conditioned comfort.
We'll take care of you and ensure everything is exactly how you want it.
You'll love our wedding planner, Amy.
Amy has 25+ years of experience planning weddings and helps hundreds of couples at Legacy Farms create unique, gorgeous weddings.
Waterfront Venue at Legacy Farms
Legacy Farms has a gorgeous pond and dock that is ideal for taking photos, or even a small elopement or ceremony.
Choose Your Vendor Style: You Aren't Limited to Any Options
We provide vendors at Legacy Farms but want you to know that you are not limited to our package. You can customize it however you like!
Our All-Inclusive Tennessee Wedding Packages:
We have many customizable Tennessee wedding packages for you to choose from that are all-inclusive.
Many wedding couples begin their search for Lebanon TN wedding venues because they want an outdoor ceremony and an indoor reception with a rustic or woodsy vibe. Some are also looking for Tennessee wedding venues with lodging.
Your wedding at Legacy Farms TN
Legacy Farms is a true Lebanon TN wedding venue because we are located at 8061 Murfreesboro Rd., Lebanon, TN 37090. Your wedding can be as customized as you want it to be.
Gorgeous Views for Your Celebration on Our Property
Our 22 acres provide the perfect and idyllic space for you to transform the property and create your dream wedding.
Why You Should Tour Legacy Farm: Lebanon TN Wedding Venues
Legacy Farms' amenities and inclusions promise you a relaxed and stress-free wedding.
With an on-site caterer and the ability to customize your all-inclusive package, we guarantee you won't get an experience like this at any other Lebanon wedding venue or event space option.
Legacy Farms Wedding Venue in Tennessee
You have many options for Nashville wedding venues, from downtown options to venues in the countryside.
Wedding Venue Near Nashville TN
There are so many options for Tennessee wedding venues in many different towns and regions. Here are a few ideas for those areas.
Murfreesboro Wedding Venues
Wedding venues in Murfreesboro, TN are plentiful and you'll have no problem finding a place for your big day.
Middle Tennessee Wedding Venues
We have a rustic, yet elegant ambiance that is perfect for your wedding day. Our beautiful indoor and outdoor venues are located in Lebanon, TN, just outside Nashville.
Wedding Venue in Middle TN
With stunning views of gardens and our pond, our wedding venue in Middle Tennessee is a perfect backdrop for your special day.
Farm Event Venues
There are dozens of farm event venues in Middle Tennessee and Nashville because the farm and rustic style is so popular.
Smyrna, TN Wedding Venues
Wedding venues in Smyrna, TN range from upscale mansions to down-home country-style wedding venues.
Franklin, TN Wedding Venues
Wedding venues in Franklin, TN are also plentiful as it's on the outskirts on Nashville. This might be a good place to look if your style is rustic elegance.
Beautiful Wedding Venues
You have so many options when searching for wedding venues in Lebanon, TN. Here are a few more options for you to consider.
Cedar Springs Farm Event Venue (The Farm at Cedar Springs)
784 Phillips Rd, Lebanon, TN 37087
Terian Farms Event Center
2891 Callis Rd, Lebanon, TN 37090
Starstruck Farm
10471 TN-109, Lebanon, TN 37087
The Estate at Cherokee Dock
175 Cherokee Dock Rd, Lebanon, TN 37087
Twisted Cedar Farms | Lebanon TN
4464 Trousdale Ferry Pike, Lebanon, TN 37087
Briar Rose Hill
2990 Highway, US-31E, Bethpage, TN 37022
The Five Oaks Golf & Country Club
621 Five Oaks Blvd. Lebanon, Tennessee, 37087
Bonny Meade Farms
2945 Goshen Rd, Lebanon, TN 37087
The Bell Tower
400 4th Ave S, Nashville, TN 37201
Mint Springs Farm
7730 Nolensville Rd, Nolensville, TN 37135
Wild Turkey Ranch
5750 E Richmond Shop Rd, Lebanon, TN 37090
Tuckers Gap Event Center
Tuckers Gap Event Center is part of the Tucker's Gap in Lebanon, TN. They have a beautiful wedding venue with indoor and outdoor space to accommodate all your wedding needs. They also have a beautiful barn and are situated on 53 acres.
The Pick Inn Events Venue
550 Zieglers Fort Rd, Gallatin, TN 37066
Capitol Theater (Capitol Theatre) Lebanon TN Tennessee
110 W Main St, Lebanon, TN 37087
Tennessee Grasslands Golf and Country Club
981 Plantation Blvd, Gallatin, TN 37066
Jon Haven Farm: Wedding Venues Near Lebanon TN
7721 Valley View Rd, Lascassas, TN 37085
Iriswoods Weddings
7044 Lebanon Rd, Mt. Juliet, TN 37122
Starstruck Farms | Lebanon TN
10471 TN-109, Lebanon, TN 37087
Circle S Farms | Lebanon TN
1445 Old Laguardo Rd E, Lebanon, TN 37087
Whiskey River Lebanon TN
102 Rocky Rd, Lebanon, TN 37087
The Wedding Barn & Event Venue @ LIKAZOO Event Barn
6455 Old Murfreesboro Rd E, Lebanon, TN 37090
Cedars of Lebanon State Park Wedding
Cedar Forest Lodge
This quintessential stone and wood building accommodates up to 75 people and is a beautiful location for wedding receptions. The lodge features an expansive stone fireplace.
Bellshire Event Center
3840 Dickerson Pike, Nashville, TN 37207
Sheraton Grand Nashville Downtown
623 Union St, Nashville, TN 37219
The Barn at Fiddle Dee Farms
7504 Swift Rd, Greenbrier, TN 37073
The Lighthouse on the Lake
133 Sanders Ferry Rd, Hendersonville, TN, United States, Tennessee
Tennessee Wedding Destinations and Wedding Venues Near Nashville TN
We're consistently ranked as one of the top Tennessee wedding destinations in Nashville because of our all-inclusive packages, overnight lodging, and amazing catering options.
All-Inclusive Wedding Venues in Tennessee
All-inclusive wedding venues in Tennessee are hard to come by. Why? Many people advertise themselves as all-inclusive but truly are not. You don't have to worry about that at Legacy Farms. We've hosted weddings for 25+ years so we know what we're doing.
Farm Wedding Venues in Nashville
An affordable farm wedding venue is perfect for a rustic and elegant affair. The natural beauty of this place provides an atmosphere that allows you to capture one-of-a-kind, breathtaking photographs.
Barn Wedding Venues in Nashville TN
Rustic barn Nashville wedding venues are the perfect choice for a couple who appreciates the finer things in life but prefers an unpretentious and earthy ambiance. Learn more about our rustic barn wedding venues in Nashville, TN and how we can help you plan an event that's as elegant or rustic as your heart desires.
What are the best Lebanon wedding venues?
The best Lebanon wedding venues are at Legacy Farms in Lebanon, TN. Legacy Farms is renowned for all-inclusive packages and pricing.
The best thing about a barn is the simplistic beauty of the structure itself. A barn wedding venue in Nashville is ideal for a couple who wants to get back to nature and enjoy a down-home celebration with family and friends. We have rustic barn wedding venues in Nashville that are perfect for an outdoor ceremony and reception.
Our barn wedding venues in Nashville, TN come with all the amenities you need to make your day memorable.
Modern Nashville Wedding Venues
If you are looking for a rustic yet elegant wedding venue in Lebanon, TN then we have the perfect place! We provide indoor and outdoor venues to accommodate your entire guest list.
We can accommodate a wedding of 250 guests in our outdoor pavilion or 250 guests for an indoor reception. For your convenience, we also offer catering and bar options to make things even easier.
We are located near the heart of Lebanon, TN and we have plenty of parking for your guests to make it easy for them to come and go during your special day.
Wedding Venues in Gallatin TN
There are many wedding venues in Gallatin TN and La Vergne, TN that are ideal for a rustic wedding ceremony and reception. Many couples choose to have their ceremonies outdoors, especially in the summer months. If you're looking for an outdoor wedding venue that is both rustic and elegant, we have the perfect option for you.
The best wedding Venues in Nashville for your dream wedding celebration.
If you're looking for the best wedding venues in Nashville, look no further. You'll find everything from rustic and elegant outdoor settings to modern indoor spaces that are perfect for your special day.
Our rustic and elegant outdoor spaces are perfect for a wedding ceremony or reception. We can provide you with all of your needs, from catering to décor, so that you only have one point of contact that you need to talk to.
Nashville Wedding Chapel: Wedding Planning Services
Our indoor Nashville wedding chapel at the Event Center is the perfect place for a traditional wedding ceremony.
Event Spaces in Nashville, TN
In conclusion, as you can see, there are hundreds of event spaces in Nashville, TN for you to choose from – all with different inclusions and benefits. There are so many different unique styles, from options like a log home or church to waterfront land or magical mansions.
Don't opt for a dull meeting room or vendors, have your wedding outside of the city in the woods
Legacy Farms has gorgeous wooded areas where you can say your vows under a canopy of trees.
We wish you the best of luck in your search!
FILED UNDER: Best Tennessee wedding venues, Small wedding venue in Nashville, Event Centers in Nashville, All-Inclusive Wedding Venues in Nashville, Barn Wedding Venues in Tennessee, Holiday Parties, Functions, Baby Shower, Cookeville Weddings, Downtown Lebanon