The nine most breathtaking Lebanon TN wedding venue options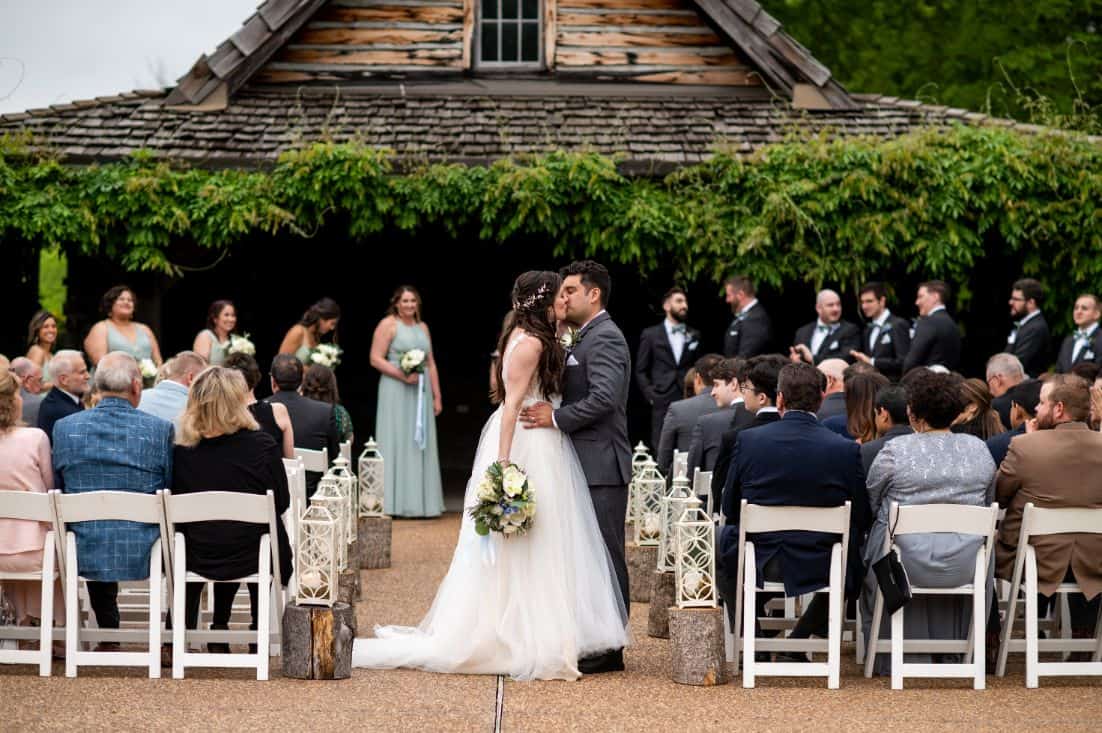 1. Legacy Farms Wedding Venue
Address: 8061 Murfreesboro Rd, Lebanon, TN 37090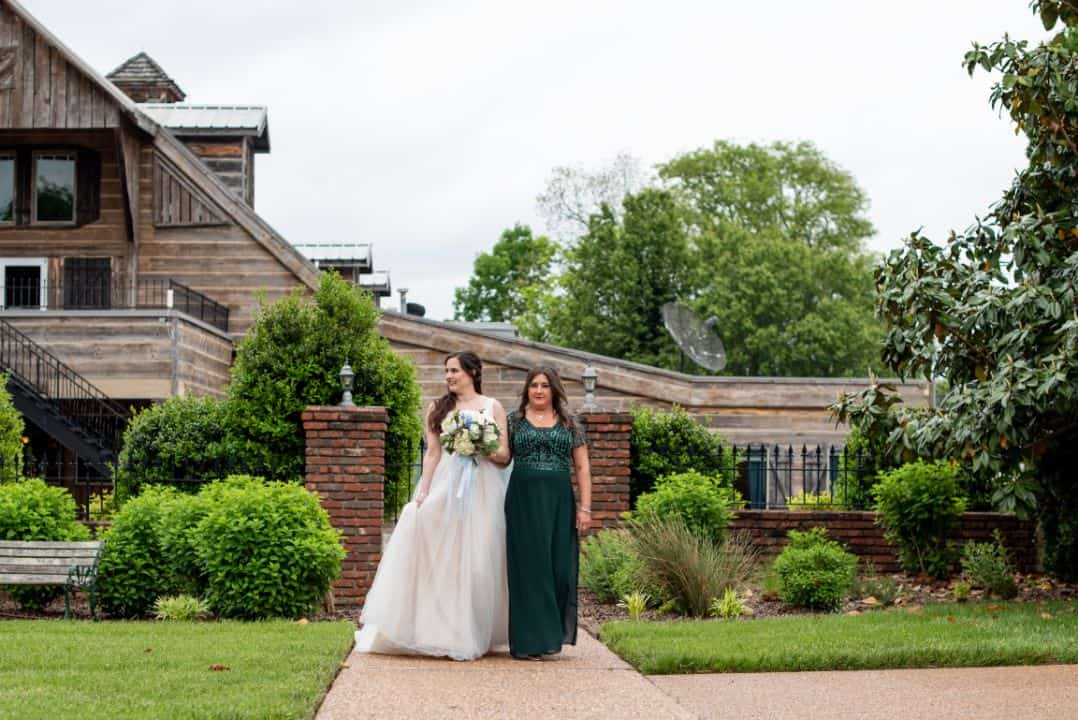 Welcome to Legacy Farms, the enchanting wedding venue nestled in the heart of Tennessee. Prepare to embark on a journey of romance and beauty as we invite you to explore our exceptional offerings and create memories that will last a lifetime.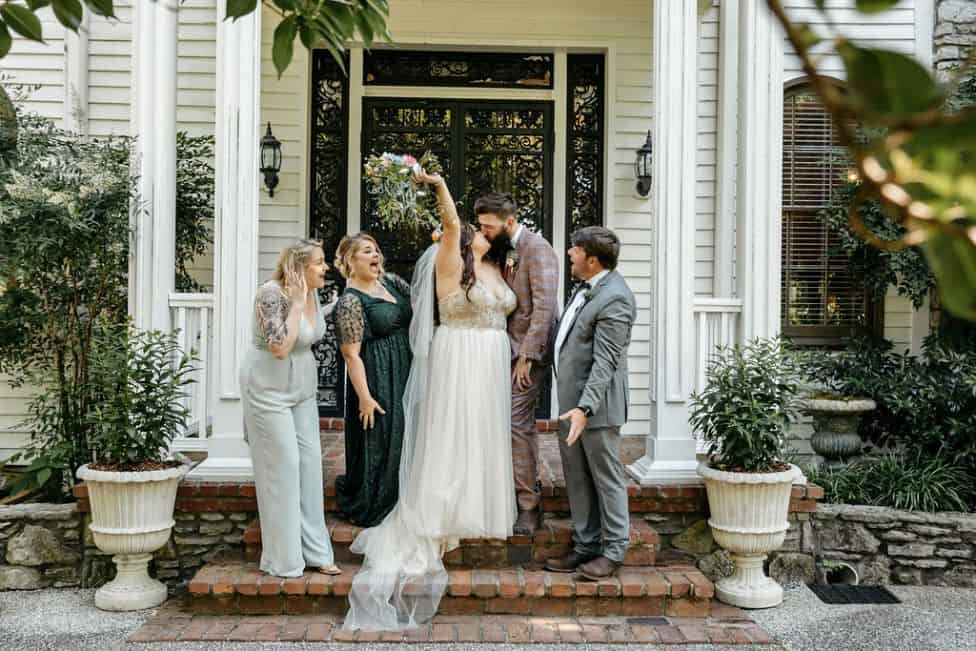 Gorgeous Indoor and Outdoor Spaces
At Legacy Farms, we believe in turning dreams into reality. Our stunning indoor and outdoor spaces provide the perfect backdrop for your special day. Picture vibrant blooms, the soft whisper of nature, and breathtaking views that will take your breath away. Whether you envision an intimate ceremony surrounded by lush greenery or a grand celebration in our elegant indoor space, we have the perfect setting to bring your vision to life.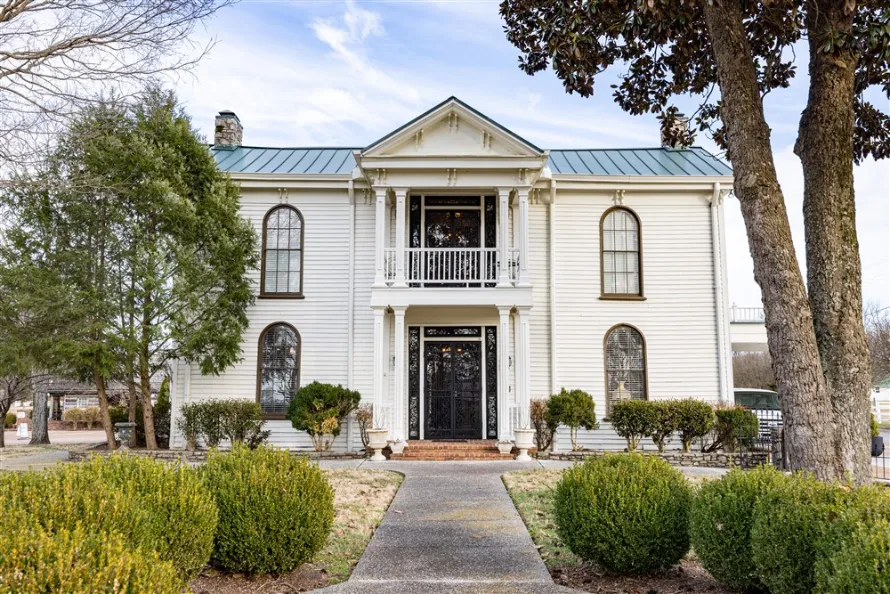 All-Inclusive Tennessee Wedding Packages
Transparency and flexibility are at the core of our values. We believe in delivering exceptional service without hidden fees or unwanted surprises. With our all-inclusive packages, you can rest assured that everything you need for your wedding day is meticulously taken care of. From a professional wedding planner to full-service catering and wait staff, decor, rentals, DJ/MC and sound system, and so much more, we have thought of every detail to ensure a seamless and unforgettable experience.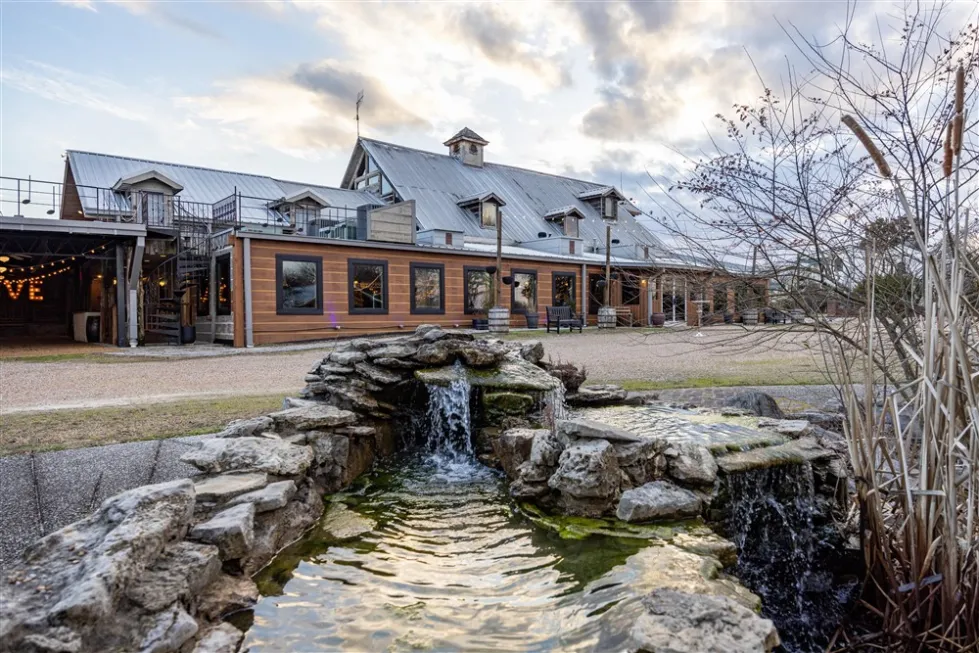 Our Wedding Planning Team
Our commitment to creating a personalized wedding celebration that reflects your unique style and love story sets Legacy Farms apart. Our dedicated team will work closely with you, offering guidance and support every step of the way. Whether you desire a rustic and whimsical affair or an elegant and sophisticated event, we have the resources and expertise to make it happen.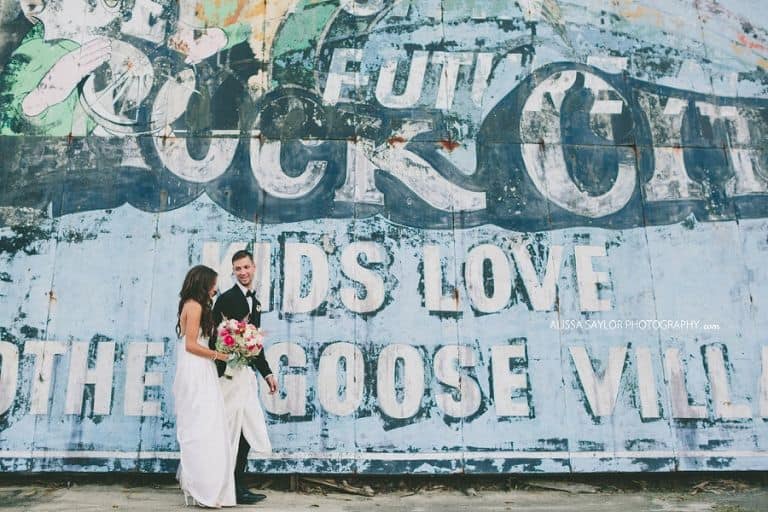 Gorgeous Photo Opportunities
Walking through our beautiful property, you'll find endless opportunities for breathtaking photos and cherished moments. From our waterfront venue with a picturesque pond and dock to the choice of ceremony and reception sites, every corner of Legacy Farms offers a captivating backdrop for your celebration.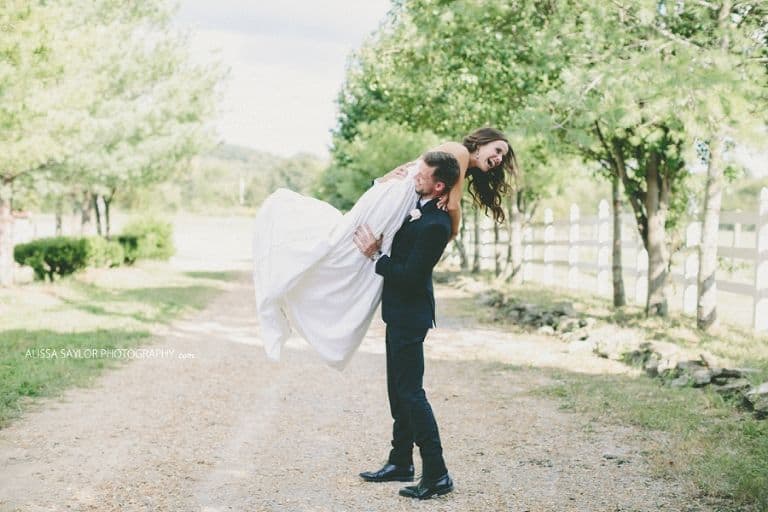 Amenities and Inclusions
Your wedding day should be stress-free and filled with joy. That's why we provide a range of amenities and inclusions to ensure your seamless and unforgettable experience. From getting ready suites and wedding coordination to catering and staff, parking attendants, photo booths, wedding cakes, and much more, we take care of every detail so you can focus on creating lifelong memories with your loved ones.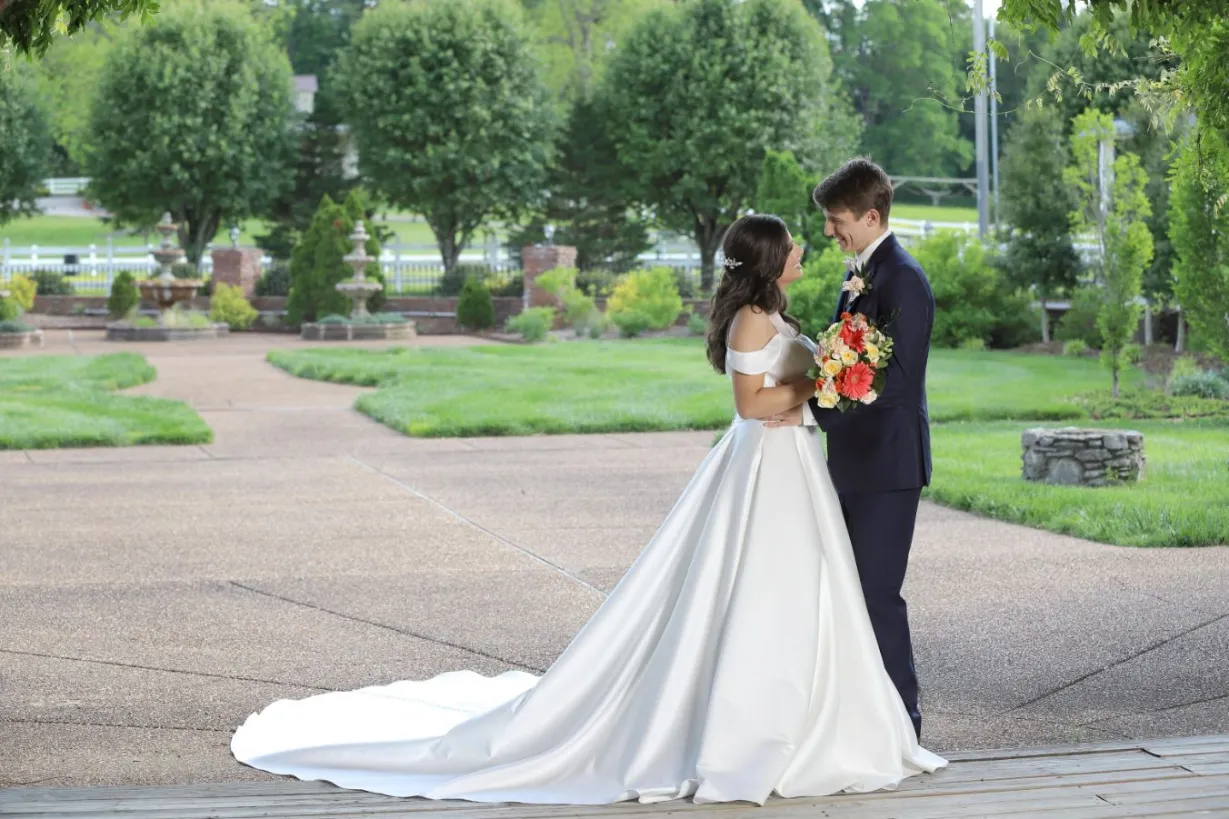 Schedule a Tour with Amy and Kellie
Come and experience the Legacy Farms difference for yourself. Schedule a tour with our wedding planner, Amy, and let her expertise and 25+ years of experience guide you in creating the wedding of your dreams. With countless options for customization, we guarantee a day that is as unique and extraordinary as your love story.
2. Iriswoods Wedding and Events Venue
Address: 7044 Lebanon Rd, Mt. Juliet, TN 37122
Secluded in beautiful woods and pastures
Stunning wedding and events venue in the Nashville Tennessee area
Circa 1850 historic log home on 18 acres
Breathtaking views from every angle
Shaded ceremony sites under century-old trees
3,200 sq. ft. patio with a cedar pavilion
Fully decorated log home
Designer bridal suite and groom's room
Event planning, design, styling, coordinating, and directing services available
3. The Pick Inn
Address: 550 Zieglers Fort Rd, Gallatin, TN 37066
The Pick Inn: An event venue located in Gallatin, TN, just 40 minutes north of Nashville.
Ideal spot for weddings or events with a beautiful location across the street from Bledsoe Creek State Park.
Perfect for rustic or elegant themes.
Offers three areas to choose from, including a covered + heated pavilion.

Option to enclose the pavilion in cooler months.
Pavilion is fully heated when enclosed (if needed).

Suitable for wedding ceremonies, receptions, corporate events, parties, and reunions.
Seasonally versatile setting and landscape.
Rustic log cabin on-site for couples to feel right at home and prepare for the big day.
Happily Ever After All Inclusive Package
12 hours of rental time.
Access to both dressing areas/lounges in the cabin.
2 outdoor ceremony site options.
5,000 square foot covered pavilion.
Guest restrooms + Vendor prep area.
Parking attendants to direct guests where to park.
Golf cart shuttle.
Up to 150 white garden chairs for the ceremony site.
Online inventory of ceremony décor items, arches, and draping.
Up to 20 round tables for the reception.
Up to 150 white garden chairs for the reception site.
Up to 8 buffet tables for food, gifts, head table, etc.
2 bistro tables.
Online inventory of reception décor items.
White floor-length linens for all tables.
Licensed bartender for the reception.
Wooden bar, ice, coolers, bar tools, and napkins.
Decorative lighting: string lighting + lanterns in the pavilion.
Venue staff on-site for the duration of the 12-hour rental.
Staff will handle the set-up/tear-down of venue items.
Overall cleanliness of the facility.
On-site assistance during the event.
Inclement weather support staff.
Wedding Management/Event Planning Services:
Communication with included vendors on behalf of the client.
Distribution of payments to included vendors.
Scheduling consultations/tastings for the client with included vendors.
Detailed ceremony + reception layout drawings and décor planning.
Unlimited emails for planning help.
One-on-One meeting one month before the wedding to review final details and create an individualized wedding day timeline.
Day-Of Coordination Services:
Each event is assigned its own day-of coordinator to oversee the event direction, vendor communication/setup, overall schedule, and décor placement on the wedding day.
Assists in executing the wedding day timeline and rehearsal run-through.
The coordinator present for the entire rental period to direct vendors, family, and guests.
Full-Service Catering:
Catering consultation/tasting meeting included.
Choice of up to 4 appetizers for the cocktail hour (passed or at a station).
Buffet-style dinner service with two entrees, two side items, a choice of salad, and a choice of bread.
Drink station with water, sweet tea, and unsweet tea.
Wait for staff to set up and tear down the buffet, clear tables, and cut the cake.
Florals for Wedding Party:
Bouquet/boutonnière for the couple.
3 wedding party bouquets.
3 wedding party boutonnières.
2 family corsages.
2 family boutonnières.
Timely delivery of florals before photography begins.
Buttercream Wedding Cake:
Cake tasting/design consultation included.
Choice of classic, fun, and seasonal flavors for each cake layer.
Create your perfect cake with the help of our bakery's design team.
Timely delivery of the cake before the start of the reception.
Professional DJ Services:
Professional sound equipment for the ceremony site.
Hands-free wireless mic for the ceremony officiant.
Ability to include other equipment for readings, live musicians, etc., at the ceremony location.
Professional sound equipment for the reception area.
Interactive lighting for the dance floor area.
Personalized set list for the reception based on the couple's preferences and requests.
DJ to act as the emcee for the duration of the reception.
Drapery Wall Installation:
30-foot white chiffon drapery across the pavilion stage with LED curtain light details.
Can be installed as a backdrop or partition.
Drapery Installation on Pavilion Posts:
White chiffon draping installations for every other post in the pavilion.
Total of 8 post drapery installations, four on each pavilion side.
Floral Items for Ceremony + Reception:
Fresh floral installation for the ceremony arch/arbor.
Boutonniere/corsage for the ceremony officiant.
Petals for the flower girl.
Fresh greenery for centerpiece arrangements at guest tables.
Rental Dinnerware:
Variety of patterns/colors to choose from based on your style preferences.
Timely delivery of rental items and staff to set the place settings.
Includes appetizer plates, forks, linen napkins, charger plates, dinner plates, dinner forks + knives, and water glasses.
Cake plates + forks for dessert.
Price
100 Guests: $20,525
150 Guests: $23,270
4. Buchanan House
Address: 2910 Elm Hill Pike, Nashville, TN 37214
Welcome to Buchanan Log House and grounds, where a world of inspiration awaits for unforgettable meetings and events. The venue offers a captivating array of unique spaces meticulously designed to surpass expectations and create magical experiences. From intimate gatherings to grand celebrations, Buchanan Log House provides the perfect backdrop to bring visions to life.
5. Seven Stones: Wedding Venues Lebanon TN
2281 Thompson Rd, Murfreesboro, Tennessee 37128
SevenStones is a cherished family-owned business that radiates a passion for transforming wedding and special event ideas into breathtaking realities. Situated on over ten wooded acres just 40 minutes outside of Nashville, their picturesque property serves as an idyllic backdrop, ensuring guests a memorable and unique experience.
At the heart of SevenStones lies a magnificent 2-story barn and enchanting outdoor settings, inviting guests to immerse themselves in the beauty of nature. Every detail is meticulously curated to create an ambiance that captivates the senses and leaves a lasting impression on all who visit.
SevenStones proudly offers thoughtfully crafted Wedding Packages designed to provide a comprehensive and seamless experience. Their Full Packages (excluding the Shale Elopement option) include an array of exceptional features and services:
A 4,200 square foot barn boasting four bathrooms creates a remarkable space for celebrations.
Ample capacity to accommodate up to 150 guests, ensuring that cherished moments can be shared with loved ones.
The privilege of utilizing two pre-lit outdoor locations on the property, each offering a breathtaking backdrop for ceremonies and receptions.
A luxurious Bridal Suite, where the bride can prepare for her special day, complete with complimentary Champagne to enhance the joyous atmosphere.
The Groom's Cabin is a charming retreat designed to provide the groom and his party with their own space, accompanied by complimentary Whiskey to toast the occasion.
A fully equipped kitchen featuring a standard refrigerator, stove, and prep sink, catering to the needs of professional caterers.
ADA accessibility, including an elevator and bathrooms, ensures comfort and convenience for all guests.
On-site parking for up to 65 cars, ensuring ease of transportation for attendees.
The provision of 15 Farm-style Tables, 135 Fruitwood Folding Chairs, and 30 Primitive Style Benches allows for ample seating and adds a touch of rustic elegance.
Set-up and tear-down services for tables and seating, freeing guests from logistical concerns and allowing them to enjoy the celebration fully.
Two inviting fire pits provide an enchanting atmosphere for cozy gatherings and heartfelt conversations.
The opportunity to use the property for engagement photos, capturing the love and anticipation leading up to the big day.
Complementing the packages, SevenStones offers a selection of exquisite decorations available to all couples. These include 75 Mason Jars, 75 tea light candles, 20 Wood table numbers, a Natural Wood Arbor, a Large Cross for the Altar, a Jack Daniels Whiskey Barrel Table, 10 spools of different sizes, and various other unique and charming decor items that add a personal touch to the celebration.
SevenStones is honored to be part of each couple's journey, dedicating themselves to ensuring that every detail is meticulously executed. With their exceptional services and stunning venue, they aim to create an extraordinary adventure of love and celebration that will be treasured for a lifetime.
6. GranDale Manor
Address: 200 Nashboro Blvd, Nashville, TN 37217
GranDale Manor, located at 200 Nashboro Boulevard in Nashville, TN, is a premier venue that caters to the diverse needs of weddings and special events. With a commitment to excellence, they offer a range of options designed to accommodate various sizes and styles, ensuring a personalized and unforgettable experience. Set amidst 10 acres of captivating grounds, GranDale Manor provides a captivating backdrop for your celebration.
At GranDale Manor, every detail is thoughtfully considered to create a seamless and magical event. The pricing for your rental is based on your specific requirements, including the space and time needed for your occasion. Rest assured, all prices listed include the comprehensive clean-up of the facilities/area before and after your event, ensuring a hassle-free experience. Please note that set-up and take-down of equipment rented from external companies are not included in the pricing.
Let the magic unfold with GranDale Manor's exceptional wedding packages. Here are some of the offerings:
Wedding Ceremony Only (no food or drink served)

Manor: Experience the splendor of the Manor for up to five hours on the day of rental. This includes set-up, pickup, photo time, and a one-hour rehearsal the day before the wedding, subject to availability. The Manor offers a maximum capacity of 150 people and allows using bathrooms, dressing rooms, and chairs rented from a qualified vendor. Price: $950.00.

Manor and Grounds

Immerse yourself in the beauty of the Manor and its surrounding grounds. This package includes up to five hours of rental on the day of your event, along with set-up, pickup, photo time, and a one-hour rehearsal (if available). The Manor and Grounds package allows for the setup of tents and chairs inside and outside the Manor and provides access to bathrooms and dressing rooms. Maximum capacity: 300 people. Price: $1350.00.

Wedding Reception Only

Create lasting memories with a remarkable wedding reception. Enjoy exclusive use of the Manor for up to twelve hours on the day of rental, including set-up and pickup time. The Manor can accommodate sit-down dinners with place settings for 75-100 people or a maximum of 150 people without place settings (including staff and renter/representatives). Price: $1950.00.

Manor and Grounds for Wedding Reception

Elevate your wedding reception experience with the Manor and Grounds package. Delight up to twelve hours of rental, including set-up, pickup time, and a one-hour rehearsal (if available). This package allows for using chairs and tables inside the Manor and tents, tables, and chairs (rented from a qualified vendor) outside the Manor. Whether you opt for sit-down dinners with or without place settings, the aggregate indoor and outdoor maximum capacity is 300 people (including staff and renter/representatives). Price: $2350.00.

Wedding and Reception

Experience the best of both worlds with the Wedding and Reception package. This comprehensive offering includes up to twelve hours of Manor usage on the day of rental, set-up, pickup time, and a one-hour rehearsal (if available). The Manor can accommodate sit-down dinners with place settings for 75-100 people or a maximum of 150 people without place settings (including staff and renter/representatives). Price: $2450.00.

Manor and Grounds for Wedding and Reception

For an all-encompassing celebration, choose the Manor and Grounds for your wedding and reception. Enjoy up to twelve hours of rental, including set-up, pickup time, and a one-hour rehearsal (if available). This package allows for using chairs and tables inside the Manor and tents, tables, and chairs (rented from a qualified vendor) outside the Manor. The aggregate indoor and outdoor maximum capacity for sit-down dinners with or without place settings is 300 people (including staff and renter/representatives). Price: $2600.00.
7. The Barn at Sycamore Farms
The Barn at Sycamore Farms is a charming wedding venue in the heart of Lebanon, TN. Nestled on over 28 acres of picturesque countryside, this rustic venue offers a serene and romantic setting for your special day. The Barn features stunning wooden beams and a spacious interior that comfortably accommodates up to 400 guests. The venue also boasts a variety of amenities and services, including on-site catering, a bridal suite, and a groom's lounge. With its elegant yet rustic charm, The Barn at Sycamore Farms is the perfect choice for couples seeking a wedding venue that exudes sophistication and down-to-earth charm.
8. Windtree Golf Club
Windtree Golf Club in Lebanon, TN is the perfect venue for couples seeking a stunning and unique wedding destination. Nestled amidst lush greenery and a meticulously maintained golf course, this venue offers breathtaking views and second-to-none ambiance. Windtree Golf Club offers various indoor and outdoor wedding spaces, including a grand ballroom, an outdoor terrace, and a charming gazebo. The venue also offers special amenities and services such as catering, event planning, and decor options to make your wedding planning process seamless. With its picturesque setting and exceptional service, Windtree Golf Club is the top choice for couples looking for a romantic and unforgettable wedding venue in Lebanon, TN.
9. Tennessee Grasslands Golf and Country Club
Tennessee Grasslands Golf and Country Club is an idyllic wedding venue in Gallatin, TN, boasting stunning lakeside vistas and exceptional facilities. The country club offers a beautiful outdoor ceremony site overlooking the picturesque lake, providing a breathtaking backdrop for wedding photos. After the ceremony, guests can celebrate the happy couple inside the country club's elegant event space, with a spacious dance floor and stunning chandeliers. The club's experienced staff is dedicated to ensuring that every detail of the wedding day is perfect, from the catering to the decor. With its picturesque location, exceptional facilities, and dedicated staff, Tennessee Grasslands Golf and Country Club is the perfect setting for an elegant and sophisticated wedding celebration.
Bonus: Twisted Cedar Farms Venues in Lebanon TN
Twisted Cedar Farms is a wedding venue specializing in casual and country weddings. The venue is situated in a serene farmland and wooded area, and it comes with a wedding arch, chairs, and tables for the ceremony and reception. They also offer bistro tables, refrigerators, and cattle tanks for beverages. The barn can accommodate up to 170 guests, with plenty of room for dancing and mingling.
Double Bonus: Terian Farms Event Center
Terian Farms Event Center is an all-inclusive wedding and event center located at 2891 Callis Rd Lebanon, TN 37090. This venue is perfect for rustic country chic weddings as it sits on an authentic 28-acre horse farm with rolling hills and ponds, providing plenty of ideal spots for wedding photos and intimate moments. The rustic barn is rich with mahogany wood floors, rustic chandeliers, and soft Italian string lighting and draping to create a romantic setting.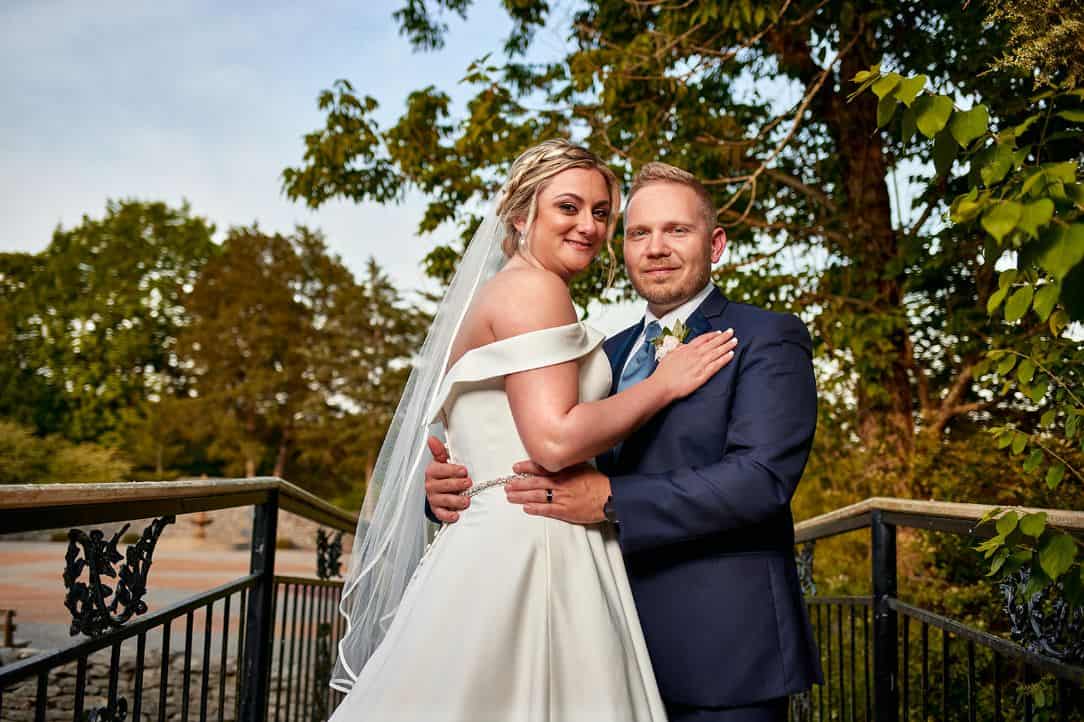 What makes Legacy Farms TN one of the best wedding venues in Lebanon TN?
Legacy Farms TN is renowned for its hospitality, elegance, and timeless feel at the venue. We also offer overnight accommodations if you want to spend the night and wake up to a delicious breakfast. Overall, it's a memorable experience for all wedding guests.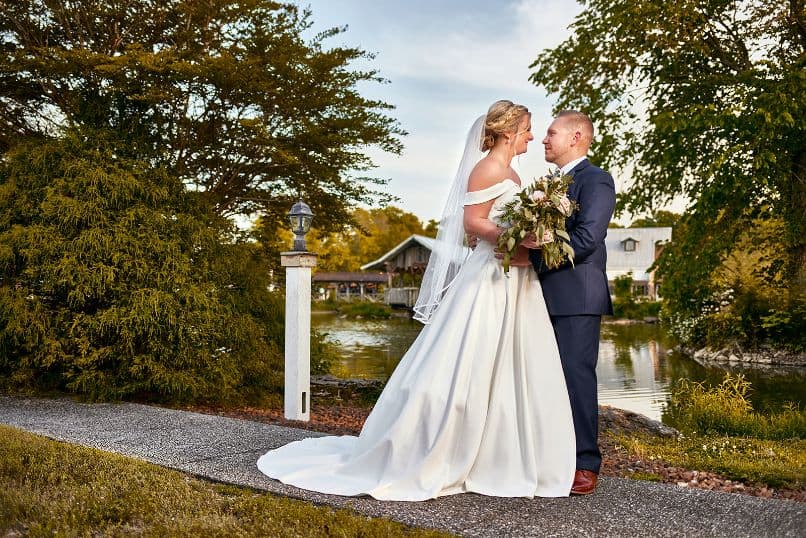 What are the top Lebanon wedding venues?
The top-rated Lebanon wedding venues are Twisted Cedar Farms, Terian Farms Event Center, The Mill at Lebanon, Capitol Theatre, The Wedding Woods, Venue 142, Legacy Farms, and Tuckers Gap Event Center. These venues offer options to suit different styles, budgets, and party sizes.
What is The Wedding Woods Lebanon TN?
The Wedding Woods at Circle S Farms is a captivating outdoor venue on a 200-acre farm. It is surrounded by moss-covered rocks and breathtaking views and offers a truly enchanting setting. A serene forest opening, benches, and a natural stone walkway provide an idyllic spot for your special day. The venue features an outdoor pavilion and a spacious reception hall with sliding doors, accommodating open-air and enclosed celebrations.
Can I host my wedding at the Capitol Theatre Lebanon TN?
Yes, you can host your wedding at the Capitol Theatre Lebanon TN.
Located in historic Lebanon, TN square, only 20 minutes east of Nashville, The Capitol Theatre presents a spectacular venue for once-in-a-lifetime events. This esteemed theater, constructed in 1949, boasts two magnificent event spaces: the Auditorium and the Attic. The Auditorium, a generously-sized room with a performance stage, can accommodate over 200 wedding guests. Its exquisite Art Deco design adds a touch of elegance and sophistication, providing a distinctive and fashionable backdrop for your special occasion. The Capitol's Attic offers a charming space for a more intimate ceremony or an ideal bridal suite. With its beautiful hardwood floors, exposed brick walls, and stylish lighting, this industrial-chic setting creates a delightful ambiance to celebrate your new marriage with all your cherished guests. The Capitol Theatre prides itself on its professional staff and remarkable flexibility in setup and décor, ensuring an unparalleled setting to host your upcoming wedding celebration.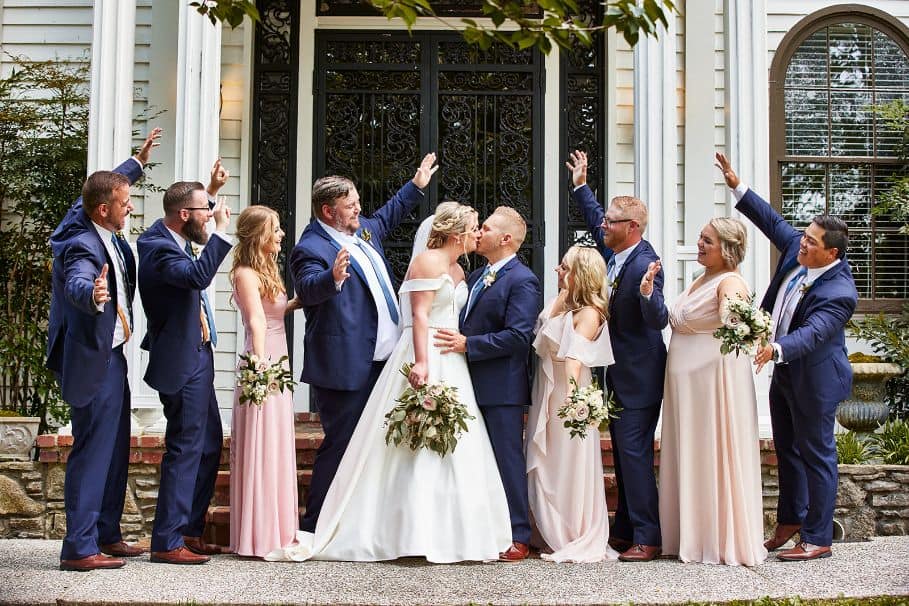 Towns Near Lebanon TN
| | | |
| --- | --- | --- |
| Town | Distance from Lebanon, TN | Highlights |
| Mount Juliet | Approximately 6 miles | Providence Marketplace, Charlie Daniels Park |
| Watertown | Approximately 10 miles | Historic Main Street, Watertown Trailhead Park |
| Gallatin | Approximately 16 miles | Historic Downtown Square, Old Hickory Lake |
| | Approximately 19 miles | Drakes Creek Park, Streets of Indian Lake |
| Murfreesboro | Approximately 26 miles | Stones River National Battlefield, The Avenue Murfreesboro |
| Nashville | Approximately 30 miles | Music City, Broadway, Country Music Hall of Fame |
| | Approximately 34 miles | Historic Downtown Franklin, The Factory |
| | Approximately 34 miles | Percy Priest Lake, Sam Davis Home |
| | Approximately 38 miles | Rippavilla Plantation, Harvey Park |
| Cookeville | Approximately 59 miles | Burgess Falls State Park, Dogwood Park |
| | Approximately 41 miles | Historic Downtown Square, Maury County Park |
| Lebanon | N/A | Cumberland University, Lebanon Premium Outlets |
| Woodbury | Approximately 17 miles | Arts Center of Cannon County, Short Mountain Distillery |
| Carthage | Approximately 16 miles | Smith County Museum, Cordell Hull Birthplace |
| Manchester | Approximately 47 miles | Old Stone Fort State Archaeological Park, Bonnaroo Music Festival |
| Dickson | Approximately 47 miles | Montgomery Bell State Park, Renaissance Center |
| Lafayette | Approximately 33 miles | Macon County Fairgrounds, Red Boiling Springs |
| Portland | Approximately 22 miles | Sumner Crest Winery, Richland Park |
| White House | Approximately 26 miles | W.L. Anderson Sports Complex, Sumner County Museum |
| Shelbyville | Approximately 47 miles | Historic Downtown Square, Tennessee Walking Horse National Museum |
| Lawrenceburg | Approximately 45 miles | David Crockett State Park, Crockett Theatre |
| Smithville | Approximately 28 miles | Center Hill Lake, Smithville Fiddlers' Jamboree |
| McMinnville | Approximately 38 miles | Cumberland Caverns, Falcon Rest Mansion and Gardens |
| Sparta | Approximately 44 miles | Burgess Falls State Park, Historic Downtown Square |
| Ashland City | Approximately 44 miles | Cheatham County Courthouse, Riverbluff Park |
| Dickson | Approximately 47 miles | Montgomery Bell State Park, Renaissance Center |
| Crossville | Approximately 72 miles | Cumberland Mountain State Park, Palace Theater |
| Scottsville, KY | Approximately 32 miles | Allen County Courthouse, Barren River Lake State Resort Park |
| Bowling Green, KY | Approximately 67 miles | National Corvette Museum, Lost River Cave |
| Glasgow, KY | Approximately 62 miles | South Central Kentucky Cultural Center, Beaver Trail Park |
| Hopkinsville, KY | Approximately 71 miles | Trail of Tears Commemorative Park, Pennyroyal Area Museum |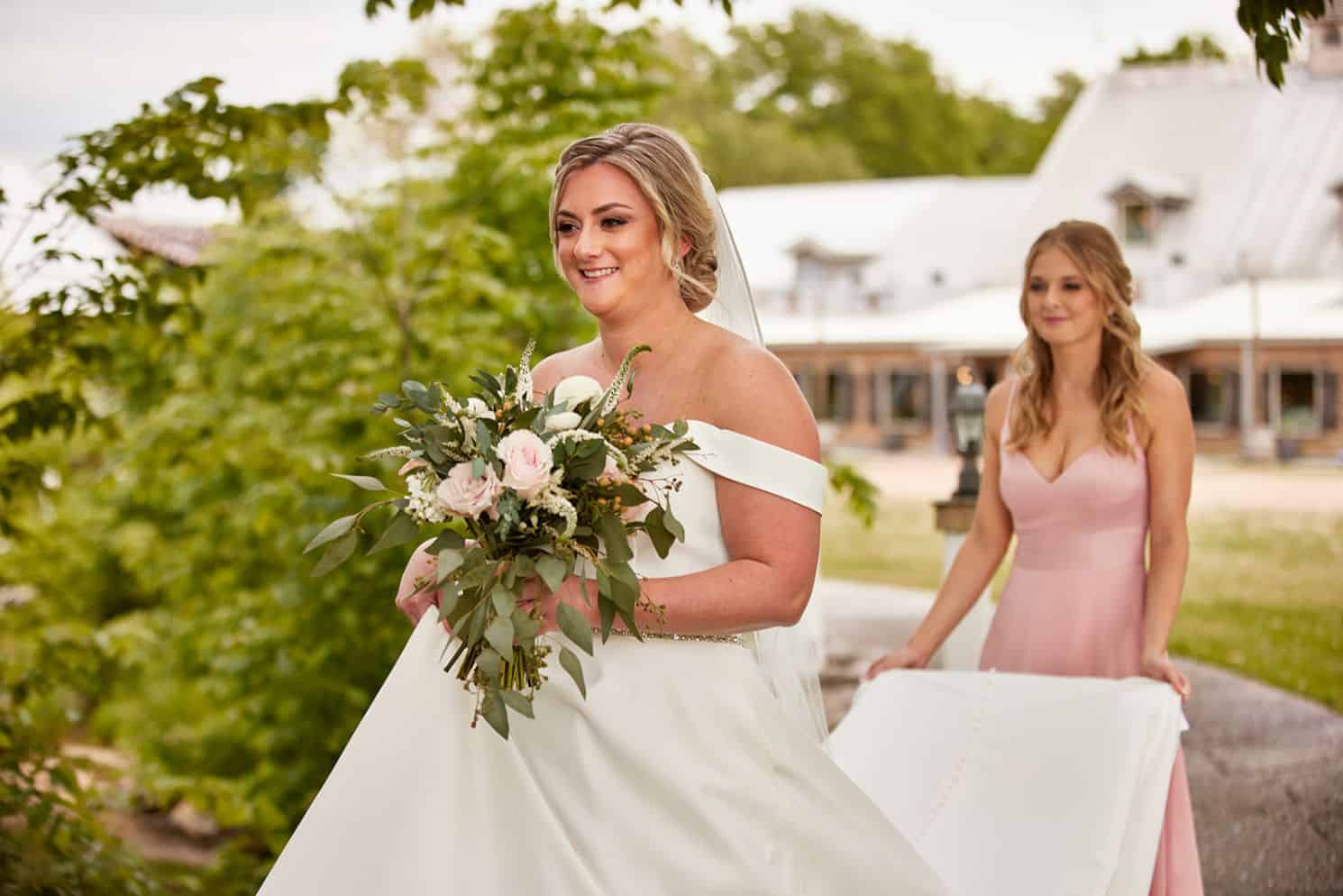 Mount Juliet, Watertown, Gallatin, Hendersonville, Murfreesboro, Nashville, Franklin, Smyrna, Spring Hill, Cookeville, Columbia, Lebanon, Woodbury, Carthage, Manchester, Dickson, Lafayette, Portland, White House, Shelbyville, Lawrenceburg, Smithville, McMinnville, Sparta, Ashland City, Crossville, Scottsville (KY), Bowling Green (KY), Glasgow (KY), Hopkinsville (KY), La Vergne, Goodlettsville, Brentwood, Springfield, Hartsville, Nolensville, Old Hickory, Pleasant View, Thompson's Station, Antioch, Hermitage, Kingston Springs, Clarksville, Greenbrier, Eagleville, Centerville, Watertown (SD), Westmoreland, Liberty, Guthrie (KY), Dowelltown, Dixon Springs, Red Boiling Springs, Bell Buckle, Tullahoma, Westmoreland, Adams, Bon Aqua, Beechgrove, Ridgetop, Rockvale, Eagleville, Lewisburg, Chapel Hill, Lynnville, Gordonsville, Spencer, Green Hill, Petersburg, Auburntown, Riddleton, Bellwood, Cumberland Furnace, Flintville, Unionville, Woodbury, Ashland City, Charlotte, Centerville, Tracy City, Oak Grove, Bradyville, Cornersville, Estill Springs, Lafayette, Viola, Coopertown, Alexandria, Chapel Hill, Almaville, McEwen, Waverly, New Union, Wrigley, Lynchburg, Crab Orchard, Vanleer, and Chestnut Mound.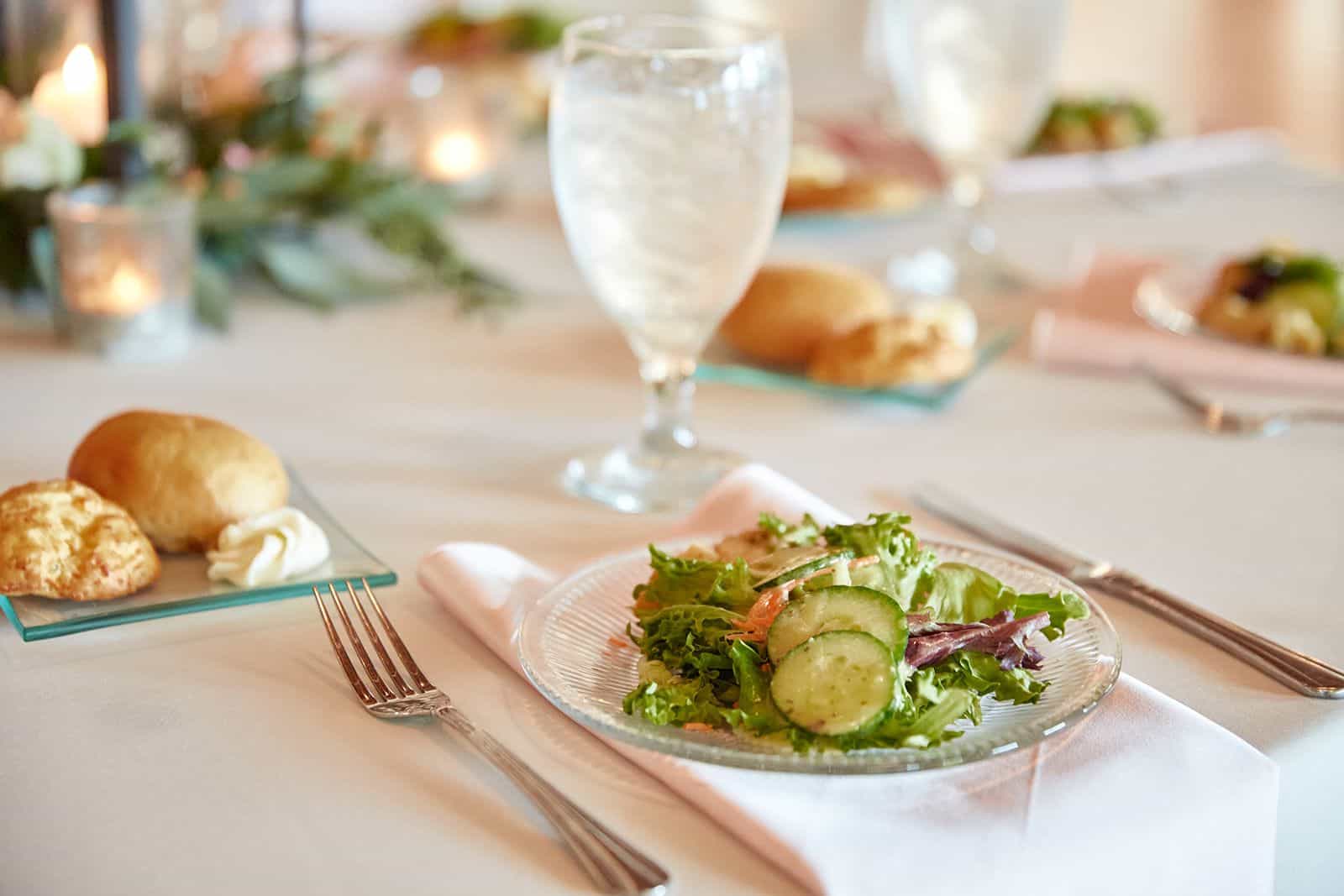 Best of Luck!
Depending on your style, budget, party size, and the type of venue you want, you can choose from barn and farm weddings, hotel weddings, winery weddings, country club weddings, and restaurant weddings. Each venue has its unique charm and ambiance; you can select the one that fits your vision and preferences the most. Your dream wedding can become a reality with the right venue and planning.