Our all-inclusive outdoor wedding venue details
Outdoor wedding venues are a popular choice for many wedding couples. Legacy Farms sits on 22 acres of gorgeous countryside just a short drive from downtown Nashville in Lebanon, TN.
Most wedding couples who come to tour Legacy Farms choose an outdoor ceremony and an indoor reception at our Event Center or Heritage Hall.
More wedding couples are requesting an outdoor reception this year, which we are happy to accommodate.
The best way to get to know our property is to come to take a tour or view our virtual tours and gallery.
Here's what you'll love:
– all-inclusive packages & pricing
– on-site catering
– multiple indoor and outdoor ceremony/reception locations
– overnight accommodations
– getting ready suites
– wedding planner & coordinator
– thousands of decor items
Read this blog to get to know the outdoor spaces on our property and see which fits your style best.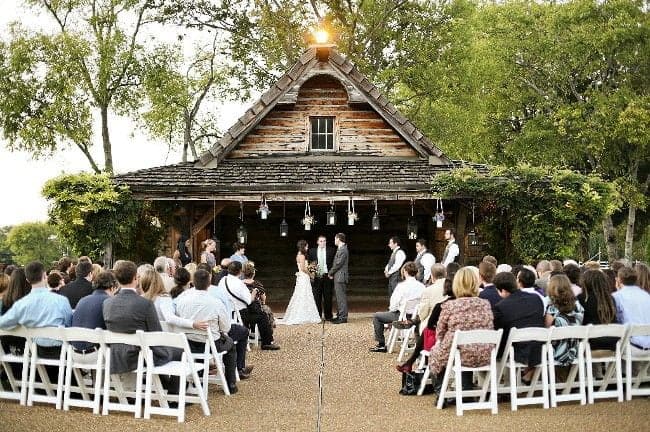 Ceremony at the Event Center Courtyard
The Event Center Courtyard is one of the most popular ceremony spots on the entire property – wedding couples love the lush garden adorned with gorgeous hydrangea flower beds and a trio of flower fountains on our manicured lawn. The rustic cabin sets the picturesque backdrop to tie all the elements of rustic, outdoor garden elegance together.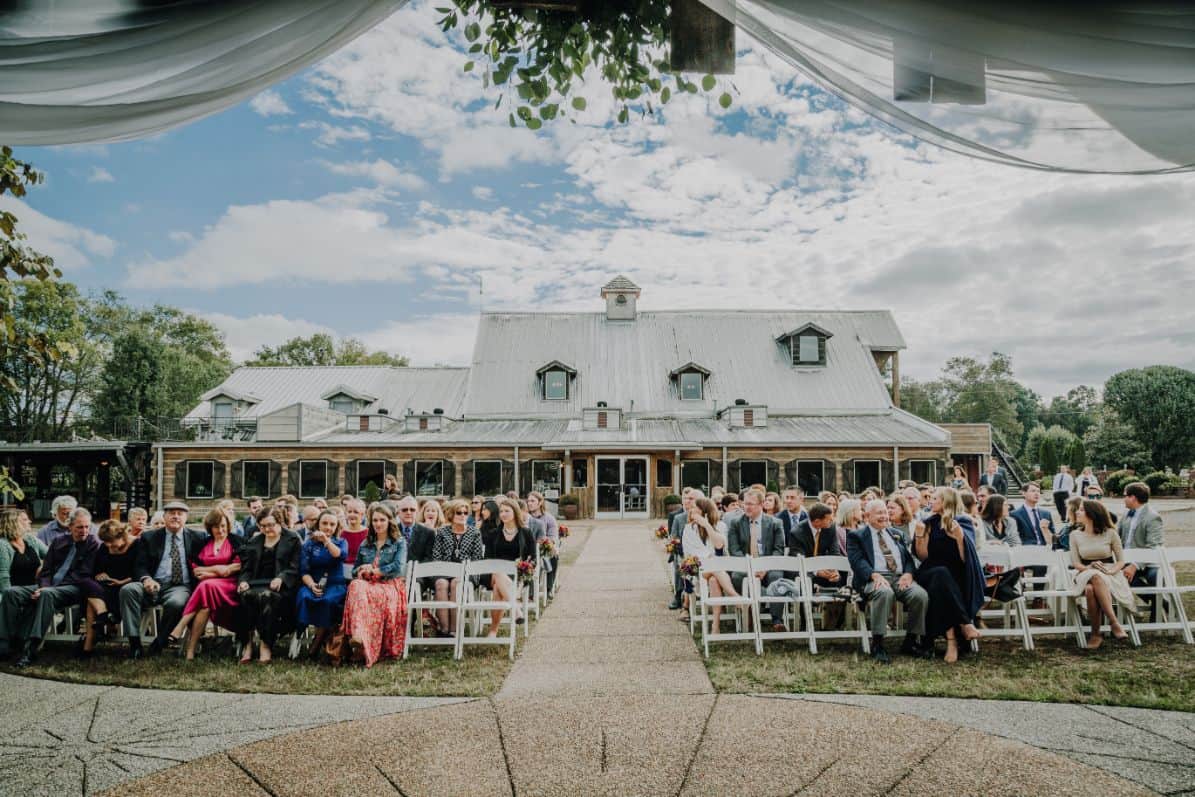 Ceremony at the Event Center Pier
If a more prominent water feature is a must-have for your wedding ceremony, the Event Center Pier is your best option. The Pier is a romantic setting overlooking our pond, a perfect place for an intimate ceremony.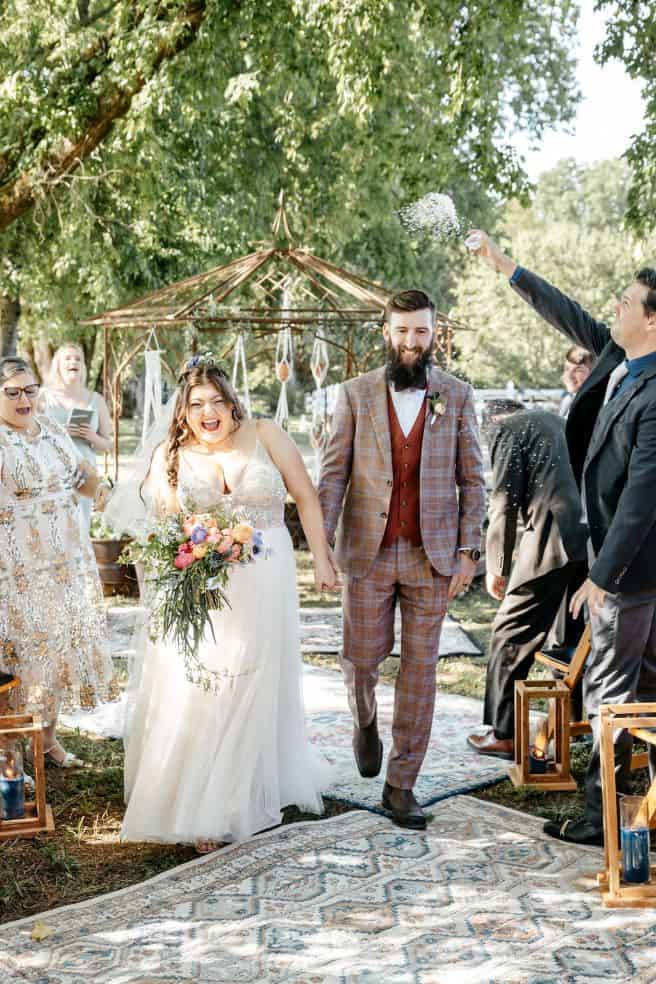 Ceremony outside of Heritage Hall
The Courtyard outside of Heritage Hall provides a beautiful outdoor ceremony location and a picturesque side lawn. Nearby is a gorgeous garden bed with a pergola and a trickling water fountain with a stacked stone backdrop.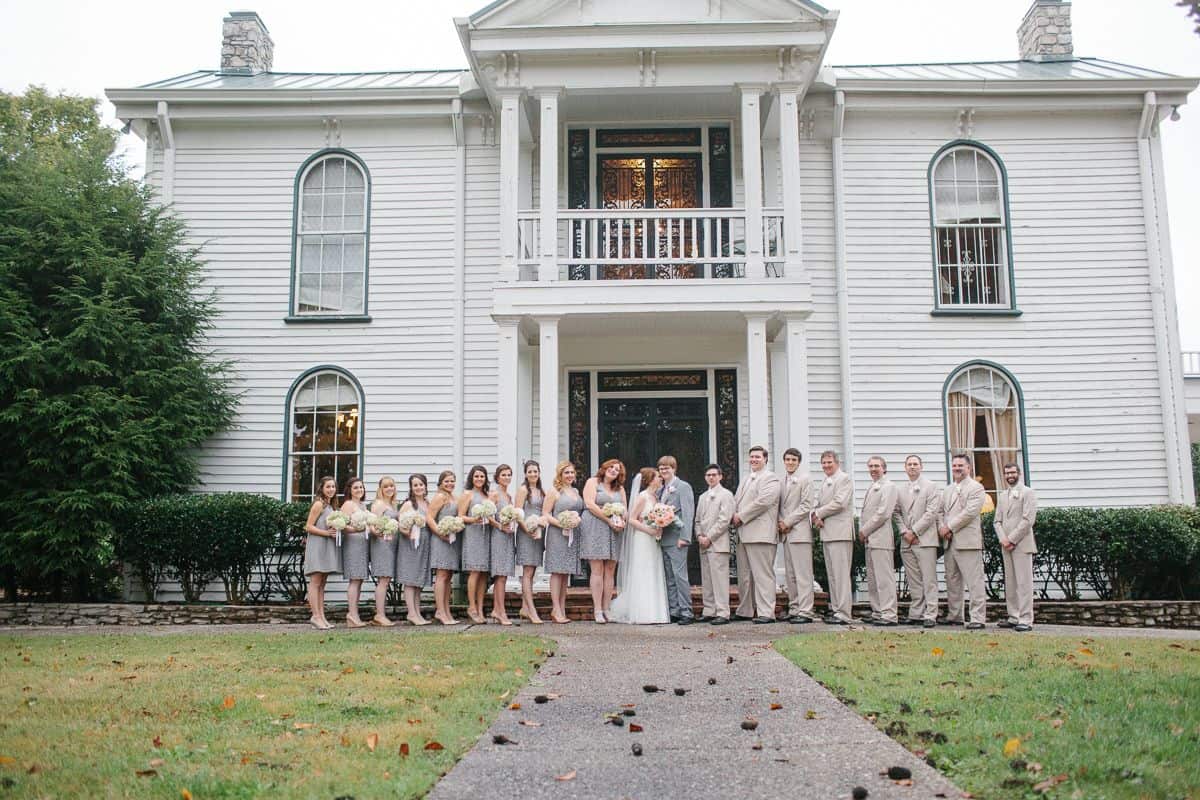 Ceremony outside of The Manor
Our Manor showcases the elegance and timeless charm of the 1800s with its architecture and style. Many modern amenities have been added for your guests' comfort and convenience. The Manor also has two picturesque lawns, perfect for your ceremony and a photography backdrop.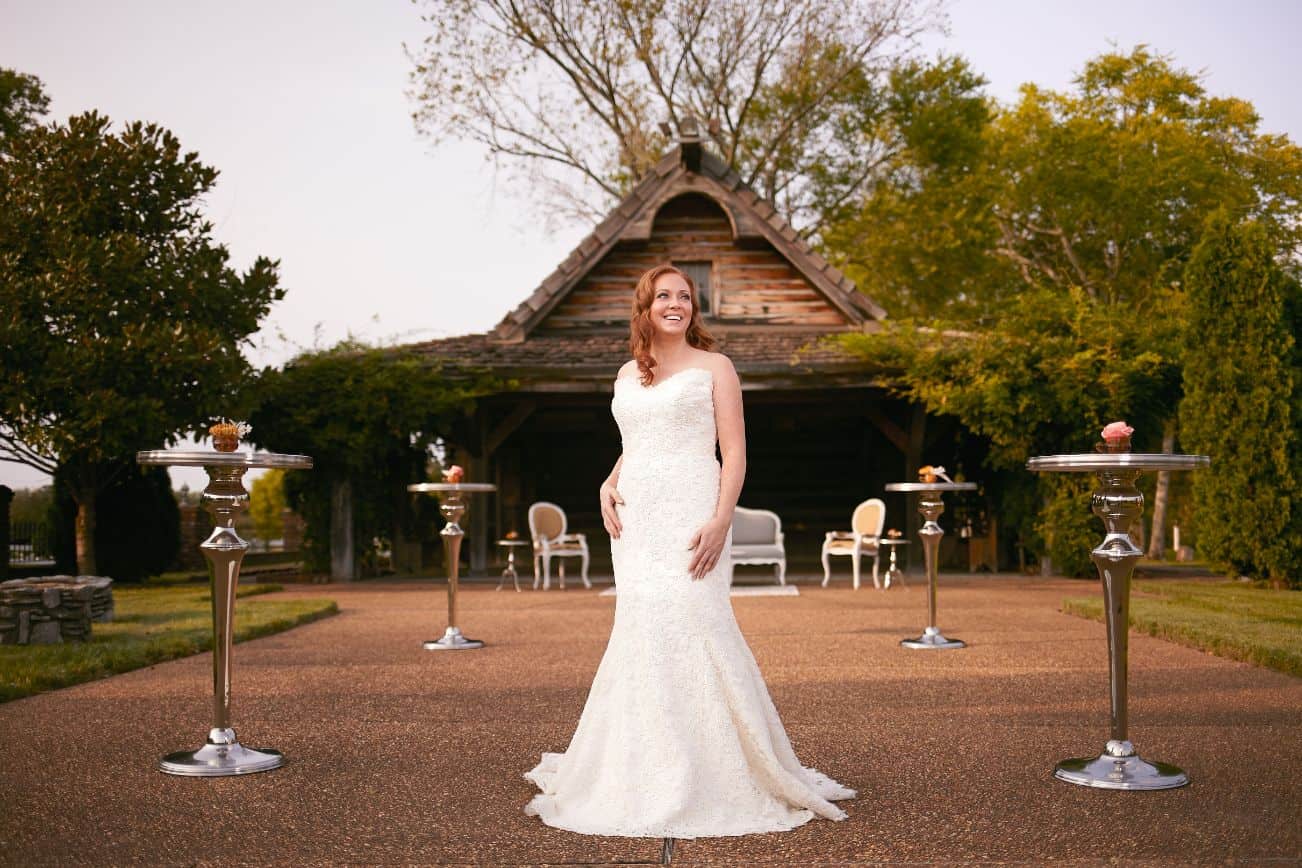 Multiple photo opportunities while you host your cocktail hour at the Courtyard or Pier.
While you and your partner are off taking gorgeous photos around the property, your guests can relax and entertain themselves at a cocktail reception before dinner. (We often see your guests having their own fun photo experiences around the property)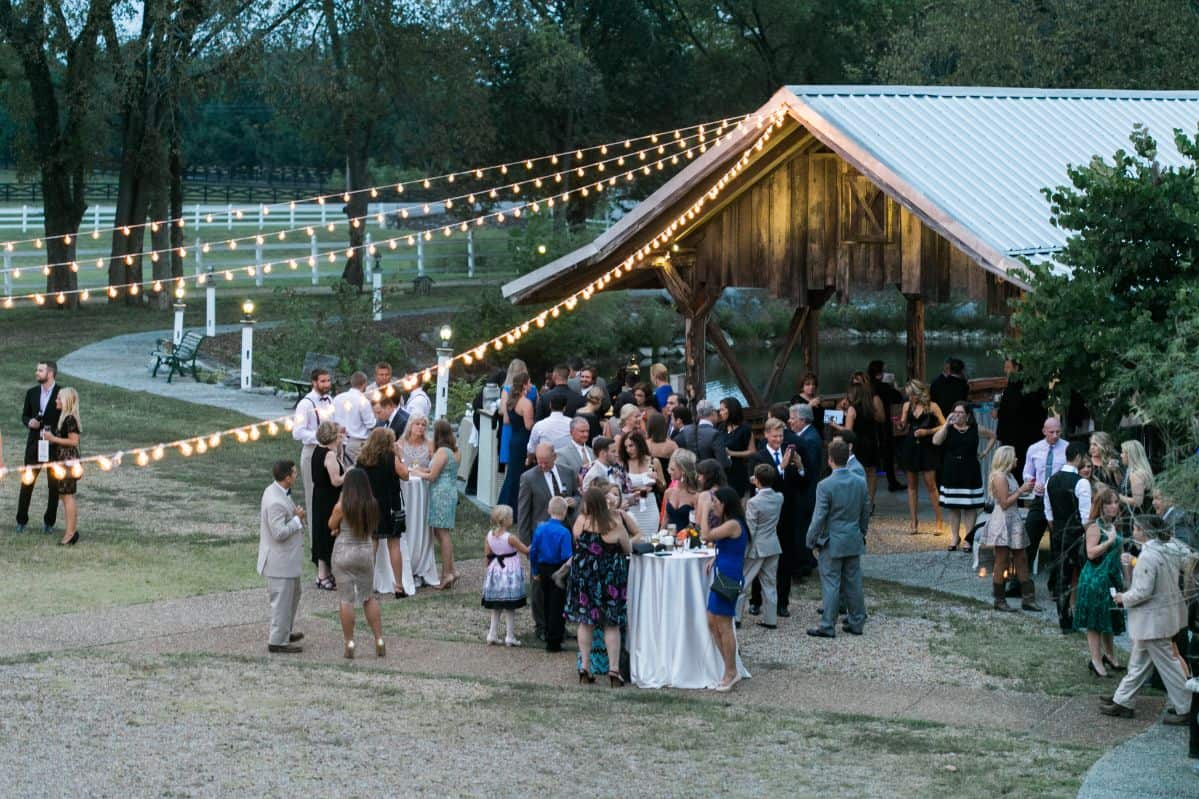 Host your reception outside underneath a blanket of stars.
If indoor space isn't your vibe, we have plenty of space and opportunity for you to stretch out outside for your reception. You can host your reception outdoors in our Courtyard or at the Pier.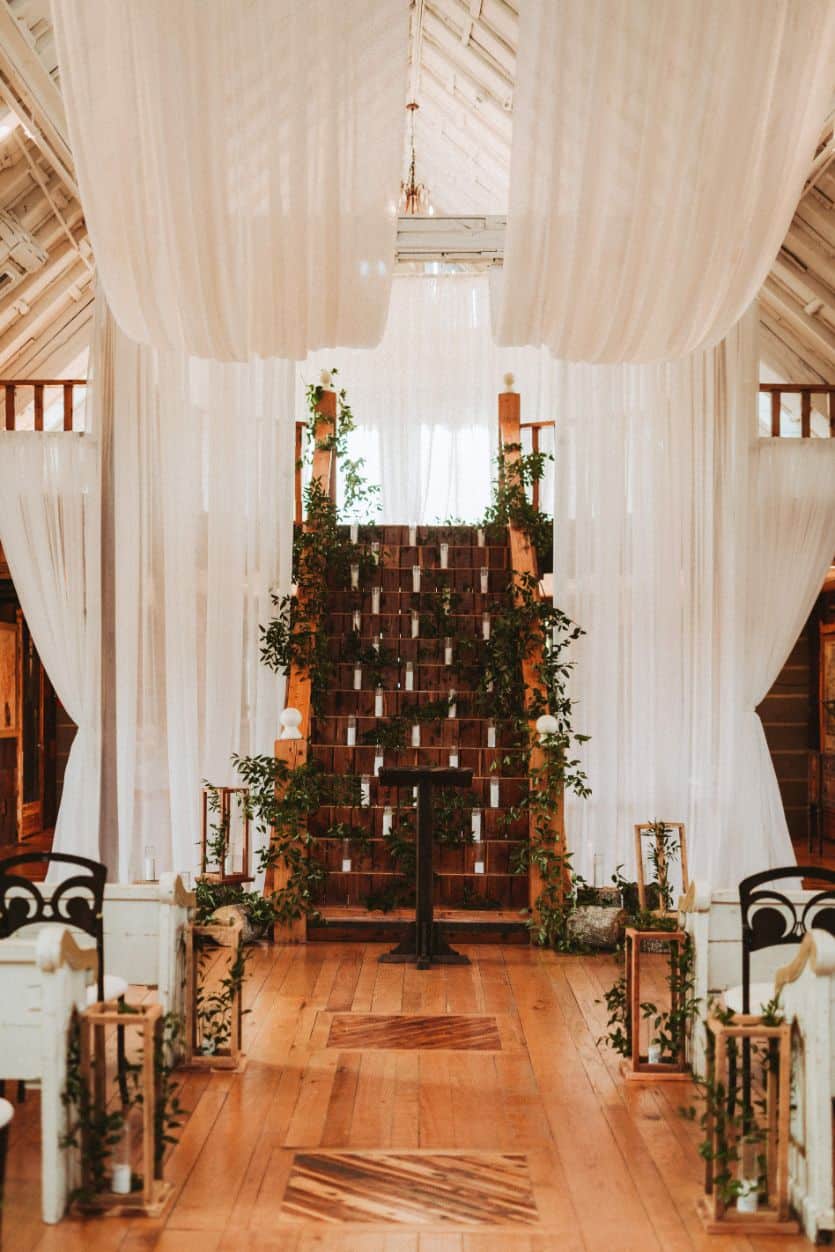 What about rain and inclement weather? Can you move our ceremony, cocktail hour, or reception indoors?
In the event of rain, the Legacy Farms team will move all of your ceremony and/or reception chairs and decor and guide your guests inside where you can say your vows in the warmth and safety of the Event Center.
We're One of the Most Top-Rated Outdoor Wedding Venues in Nashville TN.
Although we don't advertise on The Knot or WeddingWire, we have a 4.7/4.8 star rating on both platforms. On Google, we have a 4.9 rating.
This makes us one of Nashville, TN's top-rated outdoor wedding venues.
We are 35 minutes from Downtown Nashville AKA Music City.
You can host your rehearsal dinner at our event space with your wedding party in an outdoor space or our event barn.
You'll love our southern charm and ceremony site options. Our indoor spaces include a grand ballroom with natural light.