P.S. – All the pics in this blog were taken at Legacy Farms :)
Who are the best engagement photographers Nashville TN?
We'll answer that question below with our top 7 engagement photographers in Nashville.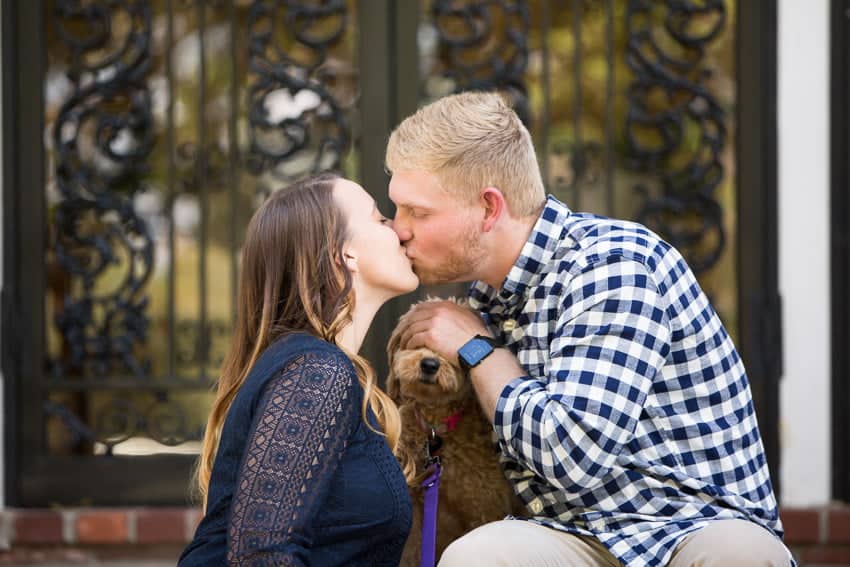 Legacy Farms Engagement Shoots
We allow (and encourage!) engagement photo shoots at Legacy Farms, perfect for those looking to create a wedding photo album.  Many couples take their photos here to take advantage of our private, gated 40-acre estate with many gorgeous backdrops.
Check out this gorgeous engagement session at our venue here.
And since you're engaged (congrats!), you might also be interested in reading our article on the MUST-ASK questions before you get married. Click here to read it.
Alright, we got a little sidetracked, so let's jump into the seven best engagement photographers and locations in Nashville
There are probably hundreds of engagement photographers Nashville. It's hard to narrow down who will fit your vibe and style best, so we put together our seven favorite engagement photographers in Nashville in this blog.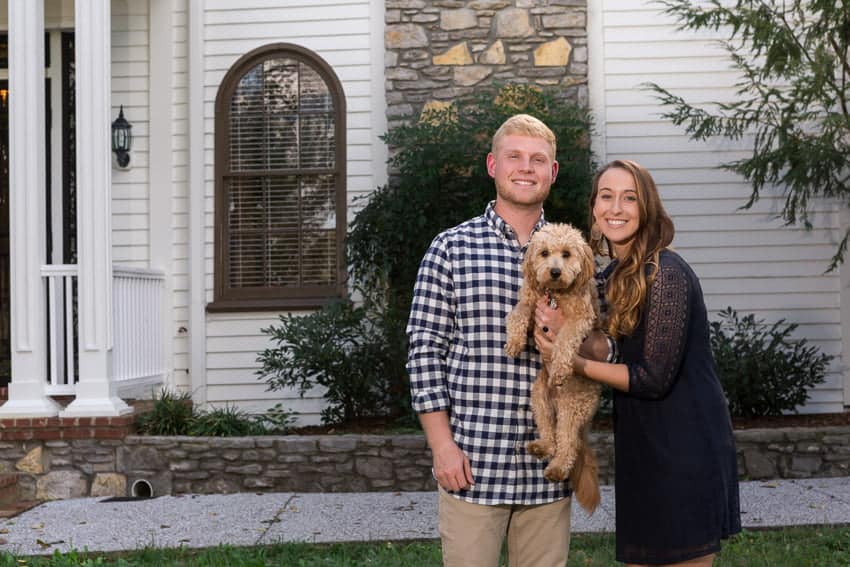 Nashville Photographers for Your Engagement Photoshoot
Many Nashville-based photographers offer great wedding photo shoots. Working with a local photographer has many benefits, such as being familiar with the best photo shoot locations in the city. Nashville is a beautiful city with many different backdrops for engagement photos.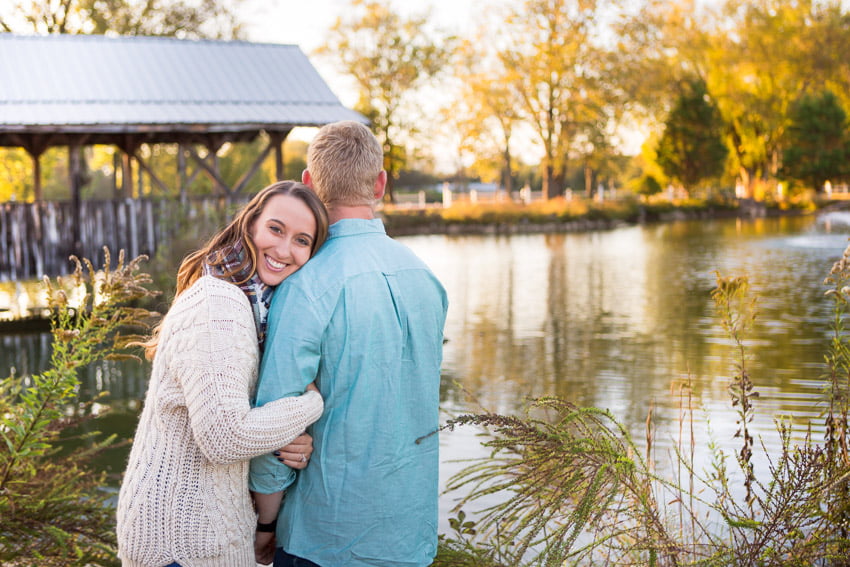 1. Luis Quintana Photo
Luis Quintana is one of our favorite photographers in Nashville. If you want to feel relaxed and at ease in front of the camera, you'll love Luis. His photos at Legacy Farms always turn out elegant, dramatic, and emotional. We LOVE the emotion he captures in our couples.
You can see his work at Legacy Farms here:
You can also see his videography work in our video gallery.
2. Frozen Exposure Photo & Cinema
Frozen Exposure Photo & Cinema is an excellent choice for your engagement photos. They offer photography, photo booth services, and 8 hours of coverage on your wedding day. Their online gallery is great for sharing and printing.
You can also see their videography work in our video gallery.
3. Glenai Gilbert – Nashville Photography
Glenai Gilbert Photography is a professional photographer that specializes in traditional photos that tell a story. Glenai Gilbert Photography offers wedding packages that include multiple photographers, an engagement session, digital files, high-resolution images, prints, several location shoots, and additional hours of coverage. You won't be disappointed with their skills in photographing weddings!
4. Lily and Lime
Lily and Lime are a great choice In Nashville, TN. They are well-versed in all photography styles and choose the best ones based on your wedding vision. Their customizable wedding packages allow you to pick and choose precisely what you'll need and nothing more. These affordable and friendly photographers are an excellent choice for weddings.
5. Kera Photography
Kera Photography is a Nashville wedding photographer specializing in capturing love stories and natural light. Kera pays excellent attention to detail to capture every moment of the bride and groom's special day.
Clients have previously commended Kera Photography for their use of light and colors and their ability to make them feel comfortable on their wedding day.
The couple can choose from various shoot locations in Nashville, TN, enabling them to capture all the love they want without stress.
6. Rebecca Renee Photography
Rebecca Renee Photography is a Nashville wedding photographer who puts clients first. She will work with you to create a fantastic wedding package that meets your needs. Rebecca loves to travel for weddings and offers stunning images showcasing your identity.
Look no further if you're looking for a local photographer to take with you for your Nashville destination wedding! Rebecca is also willing to travel for engagement shoots. Check out some of her fantastic work on her website or Instagram page.
7. Lizzy Oakley Photography
Lizzy Oakley Photography is a wedding photography company based in Nashville, TN. We provide excellent wedding photography services and strive to help you feel comfortable in front of the camera. Our goal is to provide you with amazing photos that capture the true essence of your wedding day.
No matter what your style, there is a Nashville-based photographer who can capture your love story perfectly.
Where are the best places to take Nashville Tennessee engagement photos?
The best place to take Nashville engagement photos is at Legacy Farms' private, gated estate. Places like downtown and the Parthenon are more stressful due to crowds and tourists.
Engagement Photography Locations and Spots in Nashville
Here are a few other ideas for your engagement photos if you want something public or less unique.
– Downtown Nashville: There are many iconic landmarks in downtown Nashville, such as the Parthenon and the Cumberland River. Downtown is also home to some of the best restaurants and nightlife in the city.
– The Gulch: The Gulch is a trendy neighborhood perfect for couples who want a more urban feel for their engagement photos. There are many murals and graffiti walls that make for great backdrops, as well as some of the best views of downtown Nashville.
– East Nashville: East Nashville is known for its hipster vibes and eclectic shops and restaurants. This is a great place to take engagement photos if you want something unique and different.
– Centennial Park: Centennial Park in Nashville is a beautiful and unique place to take engagement photos. Multiple spots within the park offer great views of the Nashville skyline, so you'll be able to capture some stunning photos at this location.
– The Parthenon: Nashville's Parthenon is a replica of the original Parthenon in Athens, Greece. This location offers stunning views of downtown Nashville and would be perfect for couples who want a romantic and classic feel to their engagement photos.
– The Ryman Auditorium: Built in 1892, the Ryman Auditorium is one of Nashville's most iconic buildings. This location offers stunning views of downtown Nashville, and the building is very photogenic.
– Downtown Bridge: The bridge that goes over the Cumberland River in downtown Nashville is one of the most photographed locations in Nashville. This location offers stunning city views and would be perfect for couples who want a more urban feel to their engagement photos.
– Arrington Vineyards: Arrington Vineyards is a winery in Arrington, TN. This location offers beautiful views of the surrounding area and would be perfect for couples who want a more rustic feel to their engagement photos.
– Belle Meade Plantation: Belle Meade Plantation is a historic plantation that offers beautiful gardens, antebellum architecture, and stunning views of Tennessee's countryside. It's also one of the top Nashville wedding venues. This is a perfect location for couples who want a romantic and classic feel to their engagement photos.
What are some Nashville proposal ideas?
This blog outlines the 12 best Nashville proposal ideas, from Legacy Farms to hiking trails and vineyards.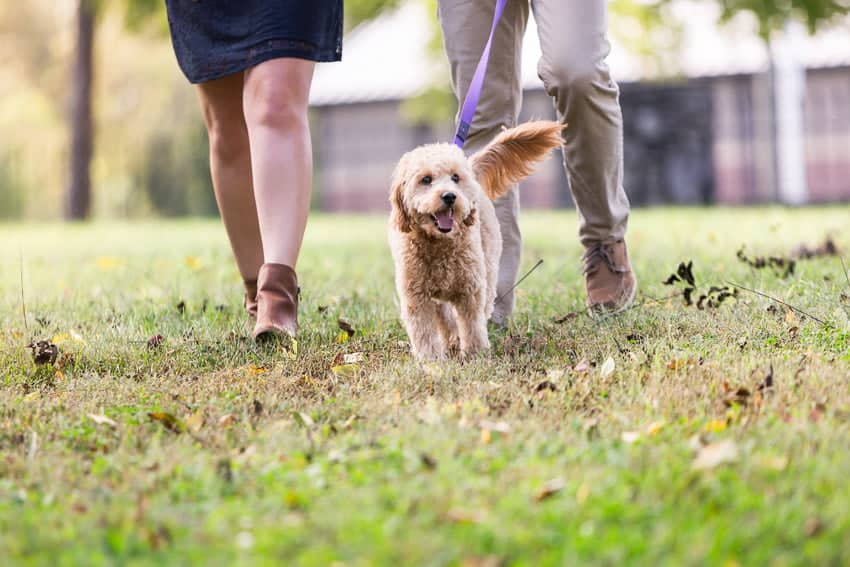 How do I choose the right engagement photo shoot location for my engagement session portraits?
When choosing an engagement photo shoot location, you must consider the person you want to photograph. Consider their personality and what kind of setting would reflect that. Finding a quiet spot to shoot in is also essential – removing any crowds from the background.
Some of the best times to shoot are around sunrise and sunset. The lighting is softer and more flattering during these times of the day.
If you're stuck for ideas, try something different every time! Nashville has a lot of great locations for engagement photos, so there's no need to stick to the same old spots.
How can I ensure that my photos of my Nashville photo shoot locations turn out great?
You can do a few things to ensure your engagement photos turn out great. First, make sure you communicate with your engagement photographer. Tell them what you're looking for, and show them examples of engagement photos you like.
If your photographer is doing the shoot with a second shooter, make sure they know each other. This will help them work together to capture the best photos possible.
Having your hair and makeup done for your engagement photo shoot is also a good idea. It's better to look great in your photos than good in real life and not so great in the pictures (meaning if you cake it on, it might look weird in person, but great in photos lol!)
Finally, you should pick a location that is meaningful to you and your partner. If there's a place you've always wanted to go or a place you met, it's a good idea to include that location in your engagement photos.
What are some things to avoid when taking engagement photos?
When planning your engagement photo shoot, there are a few things to avoid. First, remove any tech-specific wristwear such as Apple Watches and Fitbits. You want the focus to be on you and your partner, not your gadgets.
Second, make sure you're standing out in your photos. If you're in a crowded area or near a tourist attraction, it will be hard for you to stand out.
Third, make sure the location is private and calm. You don't want your photos interrupted by passersby or noisy traffic. By following these tips, you can ensure that your engagement photos are perfect.
Engagement Photo Session Help, Tips, and Expectations: Surroundings, Comfort, and Ease
When choosing a location for your engagement photo shoot, keep in mind that the location will play a role in the quality of your images. Here are some tips to help you choose the best location for your photo shoot:
– Consider the time of day. The lighting can make a big difference in the quality of your photos.
– Choose a place that has meaning to you. This will add sentimental value to your photos.
– Avoid places with lots of people or traffic. This will help you avoid distractions and ensure that all eyes are on you!
– Relax and be at ease. Let your photographer help you laugh and feel natural.
– Consider the weather conditions. You don't want to be caught in the rain or snow! We know it's always hot here, but you never know when you'll get caught in one of those famous random Nashville snow storms.
Favorite Nashville Engagement Session Locations and Photographers
We hope you enjoyed our Nashville engagement session locations! Your engagement photographer might also have suggestions for you if you are still caught on where to take your photos.
We hope these tips help you choose the perfect photographer location for your engagement photo shoot!