Wedding Planning 101 with a 25+ Year Experienced Wedding Planner
Couples often get overwhelmed when they have to start wedding planning.
Deciding where to begin with wedding planning can be difficult without any guidance. Do you start with the guest list? With the venue? What's your wedding style? Here are some helpful tips on how to get started planning your dream wedding party.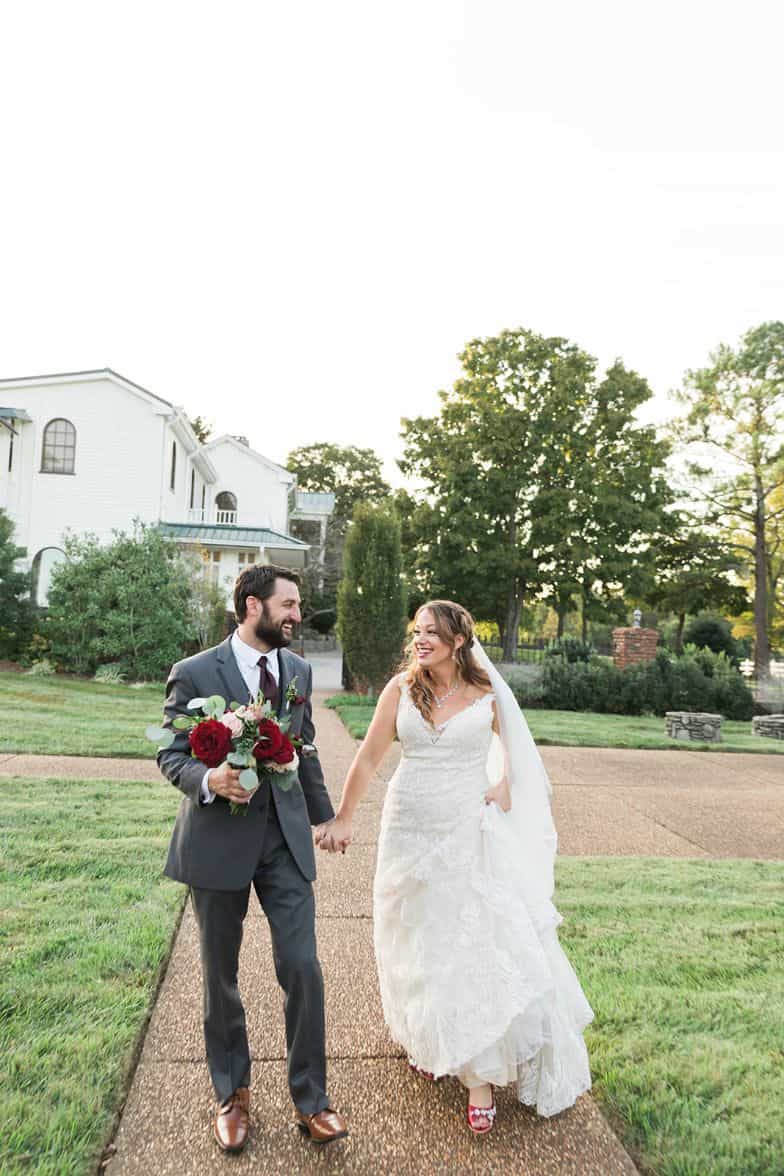 We've almost included a month-by-month wedding planning checklist (when to send out wedding invitations, setting up a rehearsal dinner, pre-wedding events, when to pick a wedding date by, what to do on the day of your wedding day/final details, etc.)
Note: This blog is about decisions you'll want to make if you work with a wedding coordinator or wedding planner. If you don't work with a wedding coordinator or planner (we highly discourage this), you'll have much more planning and research to do! We're talking hundreds of hours of work.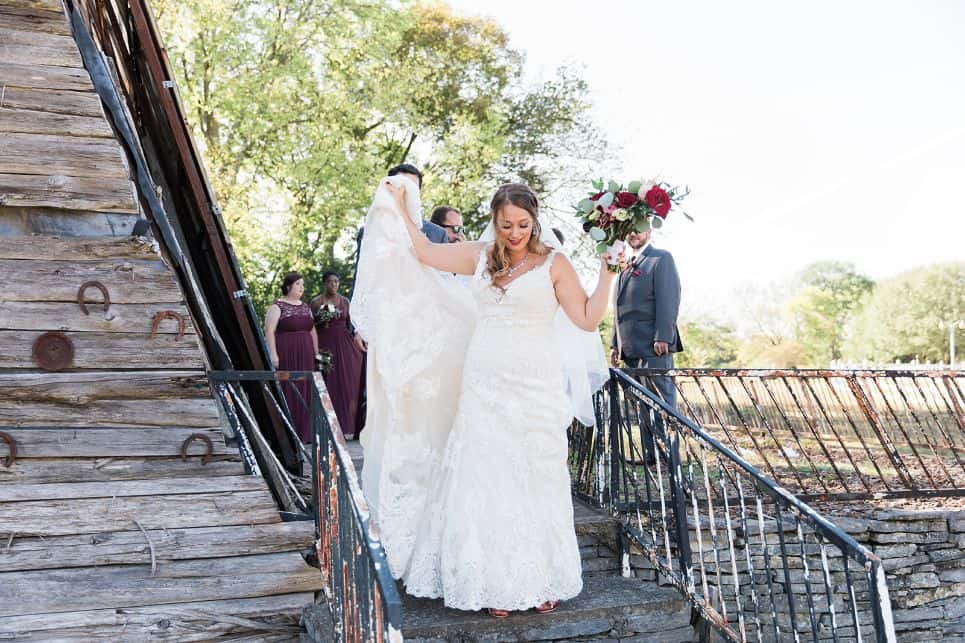 1) Make a budget.
Figuring out how much money you have for your wedding is paramount in beginning your wedding planning journey. Start by making yourself a budget.
Check your savings account, look at what has or hasn't been paid off, etc. You should know exactly how much money you have for weddings before you do anything else.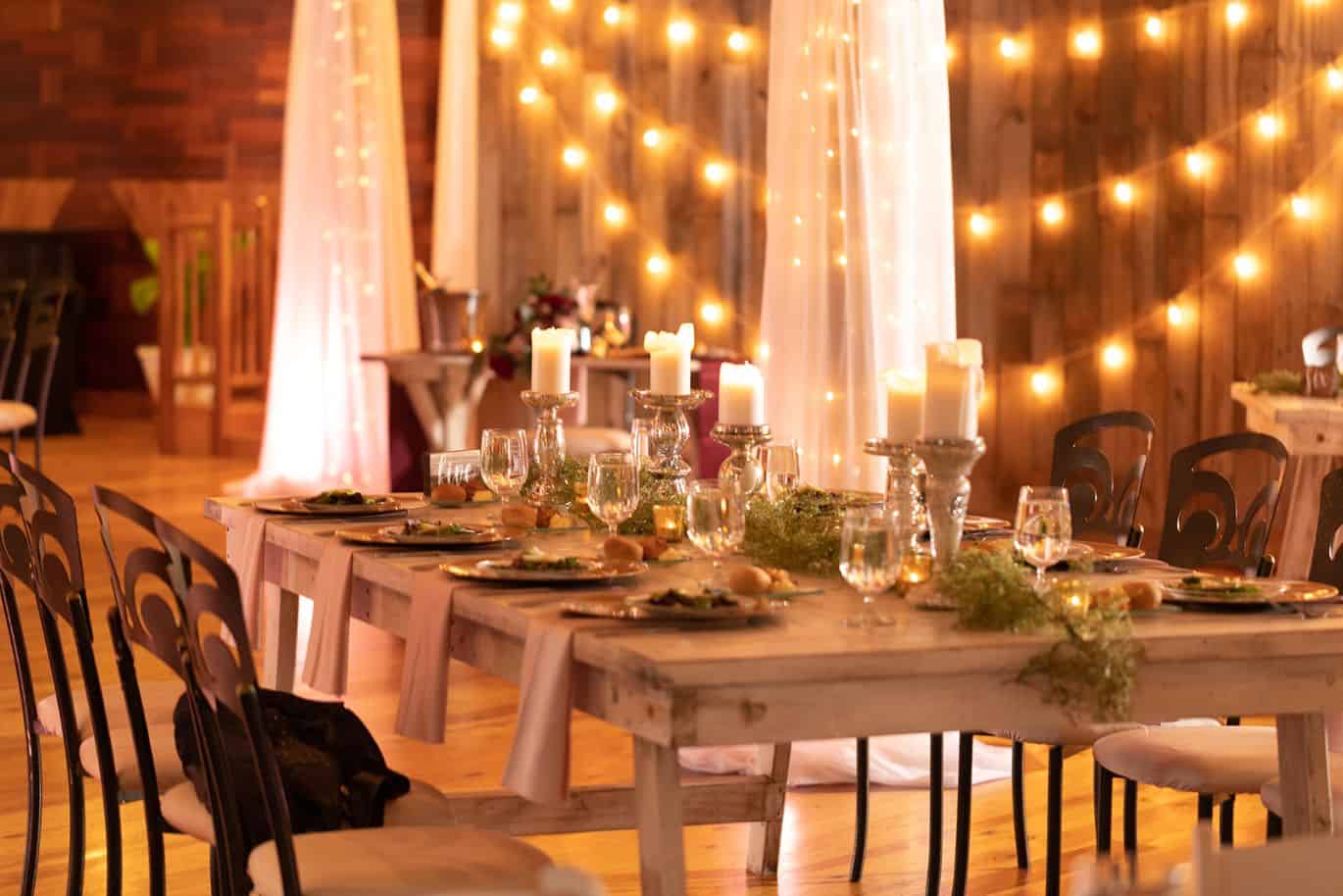 Once you've made a budget, it's time to meet with wedding venues and take inventory of their different packages so that you can pick which one best fits your needs.
Check out our full wedding budget calculator (or spreadsheet version) right here.
Don't forget to allocate some of this budget toward a wedding expert or coordinator. Some venues that are all-inclusive include this, while others don't. Hiring a wedding coordinator or planner will definitely save you time, money, headache, stress, and potential mistakes.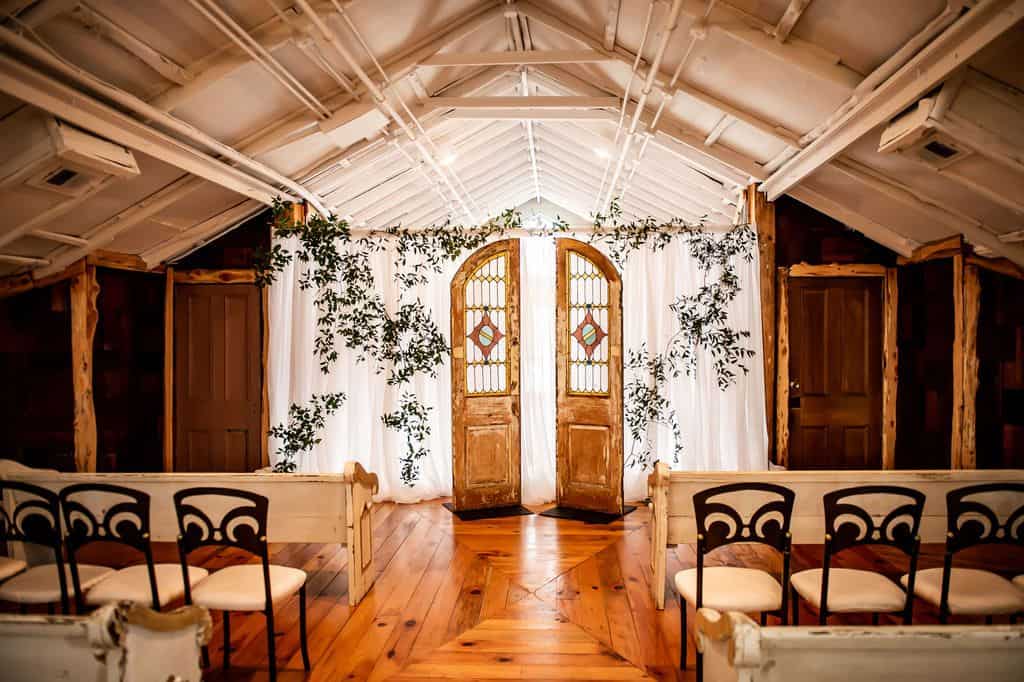 2) Get organized.
You can't plan a wedding; however, if you aren't organized!
Organize your finances, list out potential wedding planners and wedding venues, list out things that help make the planning process easier (such as bridal shower gifts or honeymoon ideas), etc.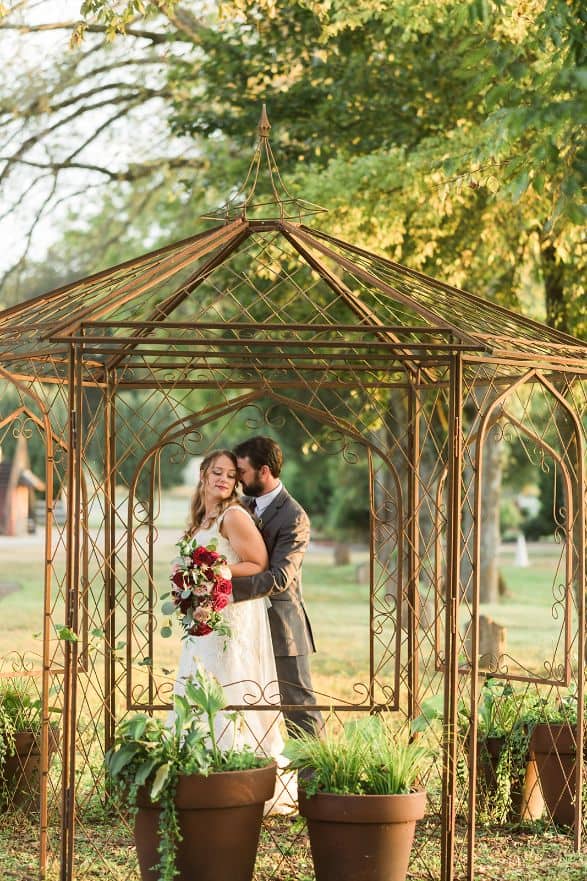 If you worked with a photographer for your engagement photos, they may have some leads on wedding vendors, such as a reception venue, to help ease the beginning of the wedding planning process for you.
Or, use an app. As they say, there's an app for that :)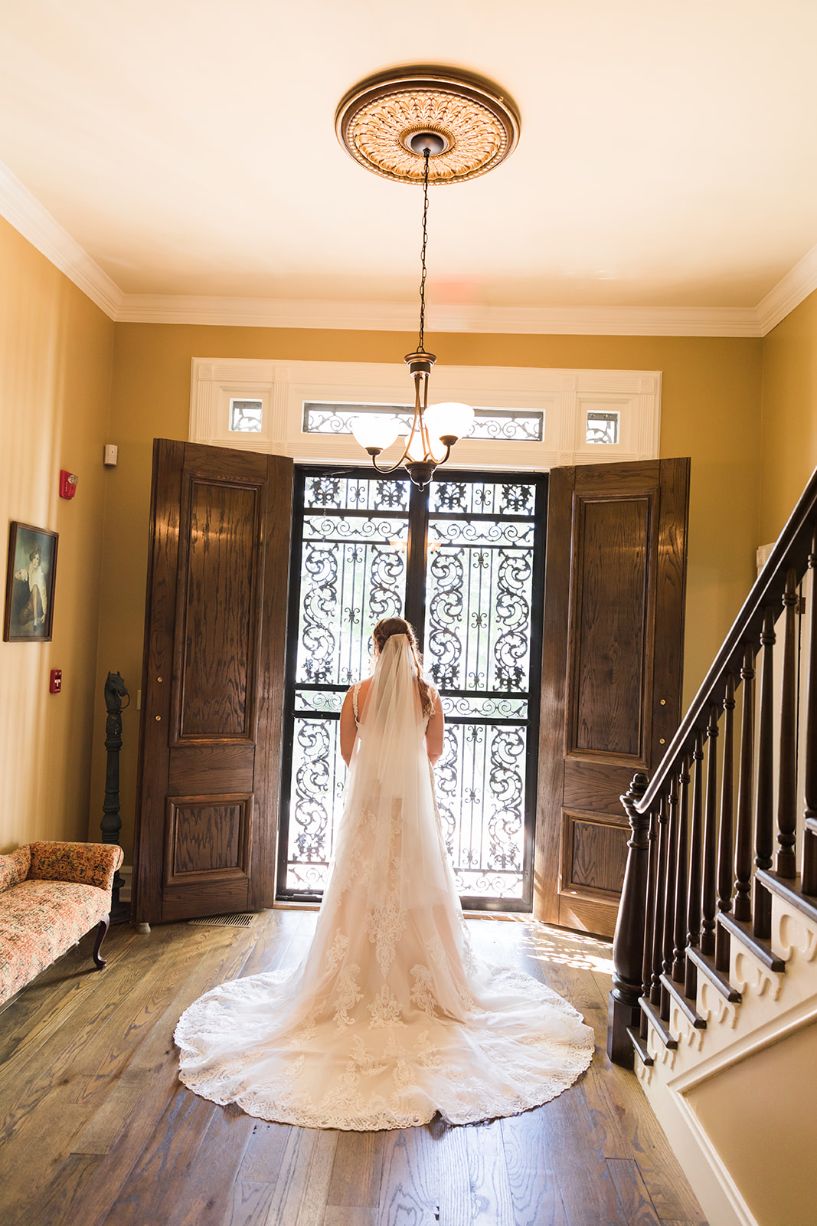 Top wedding planning apps:
The Knot (build a wedding website here) is the ultimate wedding planning app, but here are a few more:
The best app to keep your thoughts organized: Todoist.
The best app to nail down your wedding style: Pinterest
The best app for nailing down your wedding budget: Mint
The best app for creating your wedding registry and wedding checklist: ZOLA
The best app for your seating layout (Your venue probably has this already): Allseated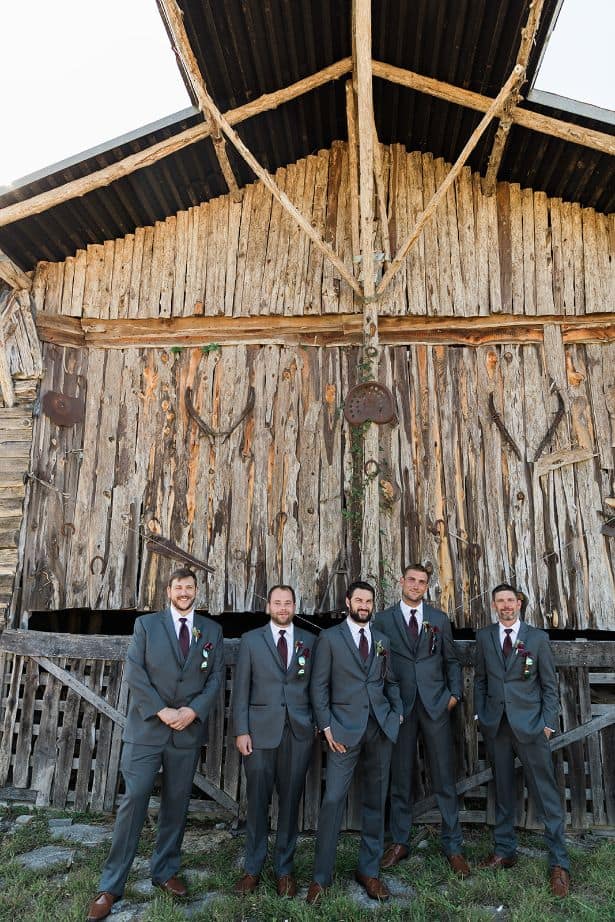 4) Determine the type of wedding that you want.
There are many different types of weddings; simple or extravagant, casual or formal, etc. Make a list of things that you absolutely must-have for your perfect wedding and another list of things that would be nice to have.
After making these lists go over them with your significant other and see how they match up with their lists. If they don't match up at all keep in mind that compromise is necessary but make sure not to forget about the things on your list that were just not possible to include in theirs.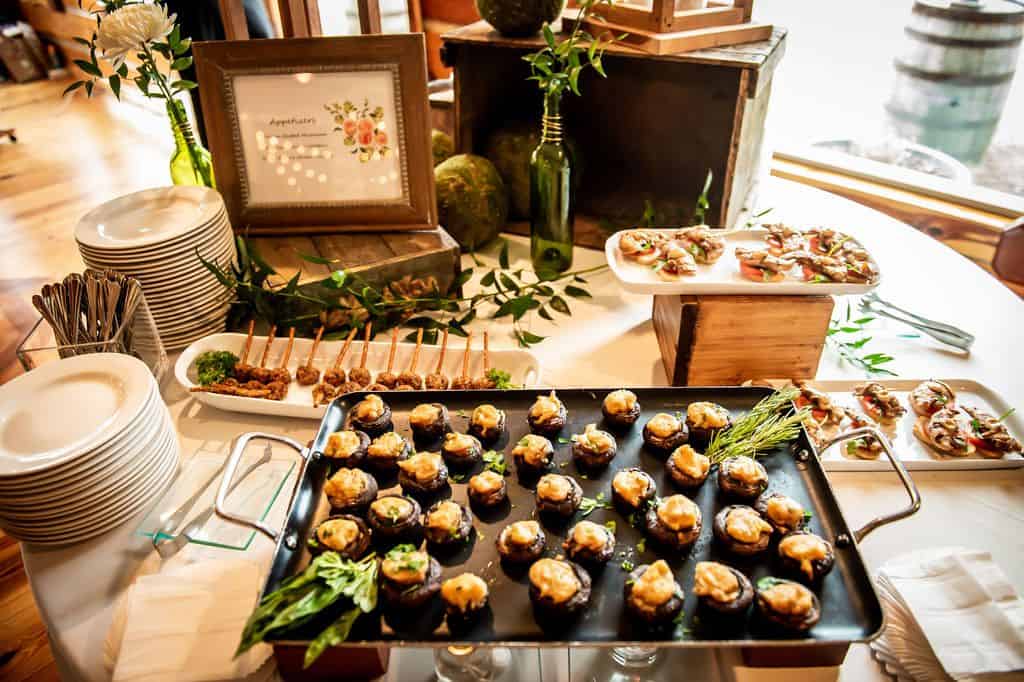 We all have different traditions and some may be more important to you than others.
Some of these include the location, timing of the wedding (day vs night, etc.), bridal party members, engagement ring type/style, bachelor/bachelorette parties, food served at reception dinner, etc.
Plan out what you would like your "theme" for your wedding to look like and write a list of any activities that you want guests to do or places that you want people to go on a given day.
Once you've determined what kind of wedding you're having and you and your partner are on the same page, decide which ideas from your lists you would like to use as inspiration for your wedding details; i.e.: If you want an outdoor wedding but aren't sure what kind, think about the season and theme you want to go with.
BONUS: Use our free wedding planning quiz to help you and your partner decide on your must-haves and nice-to-haves.
5) Set a wedding date.
Next up on our list is setting a date – it's important to decide upon this early on so that everything else can be planned around it. Think about things that are happening in your area/state/country that might have to do with the date you choose.
Also, take into consideration how much time you need to plan your wedding well before your set date. Pick out dates at least six to twelve months ahead so that there are no surprises along the way!
NOTE: If your date isn't of significance (anniversary, birthday, etc.) and you find a dream wedding venue that doesn't have that date, be flexible. It's better to have the venue of your dreams than an arbitrary date.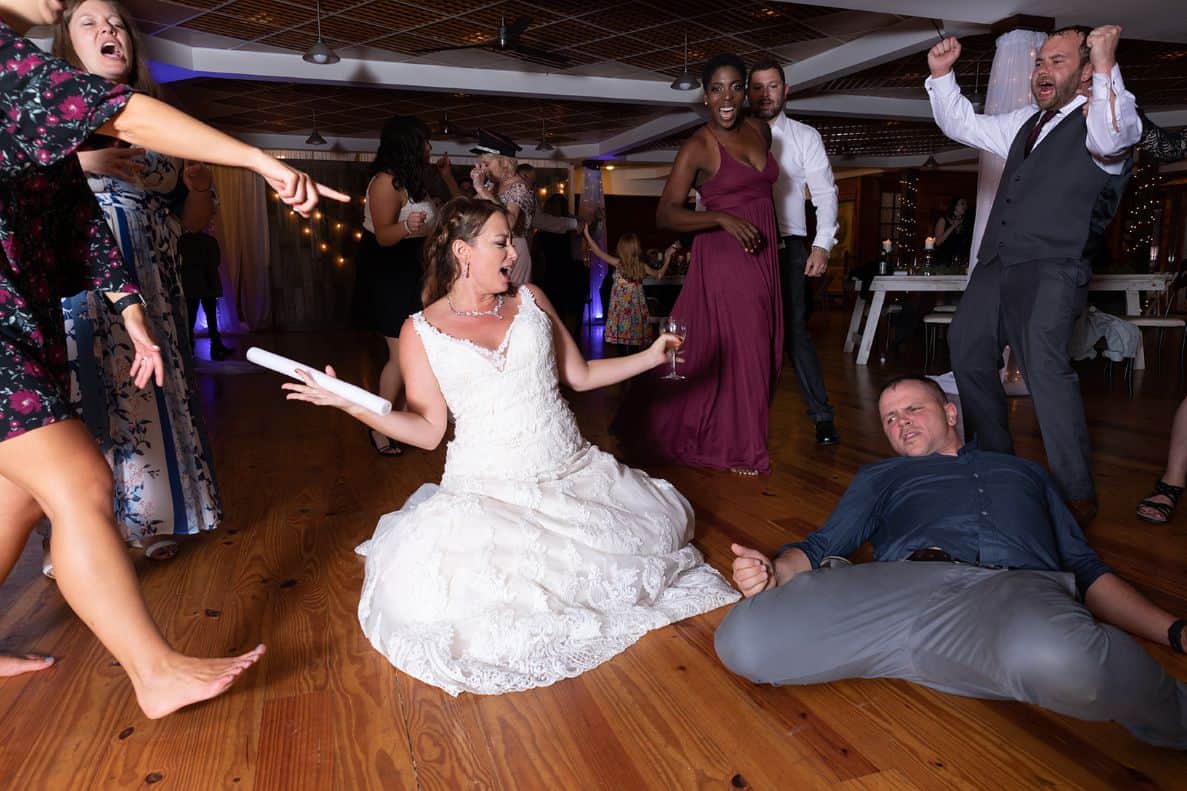 6) Make your guest count (guest list) and decide on your wedding party.
The guest list should be the next thing to take into consideration while planning a wedding. Who you invite and who you do not can say a lot about you and your future spouse's taste, so choose wisely!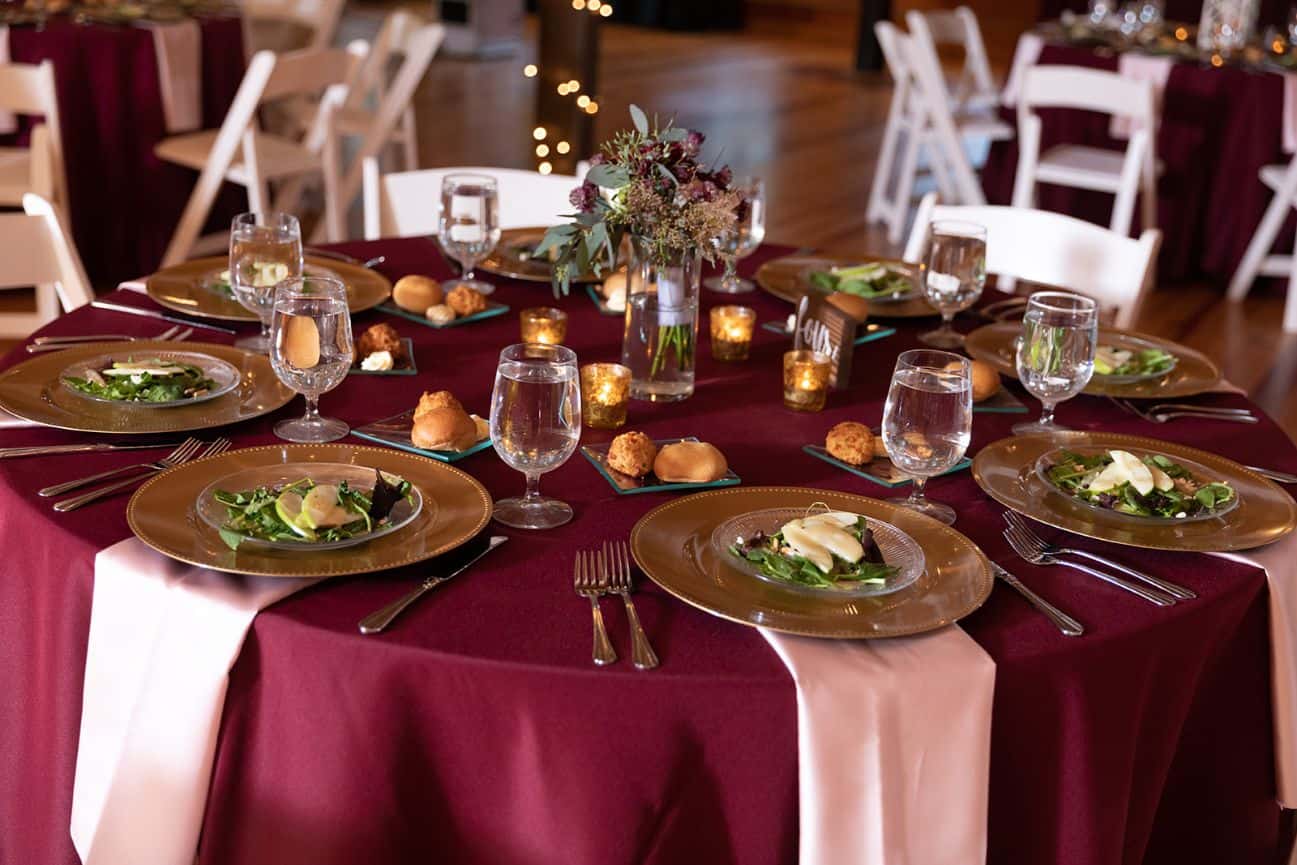 If a family member is unable to attend do not ask them why instead focus on other aspects such as planning a holiday party or breakfast on another date. The last thing that you want is to have an extra burden during what should be a fun activity.
7) Decide on your flowers and centerpiece items.
Everyone has different opinions when it comes to flowers and centerpieces at weddings. While some people like to keep things simple (and save money) others like extravagant designs; there is no wrong or right answer here!
Simply look around at the flowers in your area and decide if you want to incorporate those types of flowers into your wedding. If not, look online for arrangements that best fit your style or see if a florist is able to create something unique for you.
NOTE: Pinterest is key for wedding inspiration: decor, florals, and centerpiece ideas.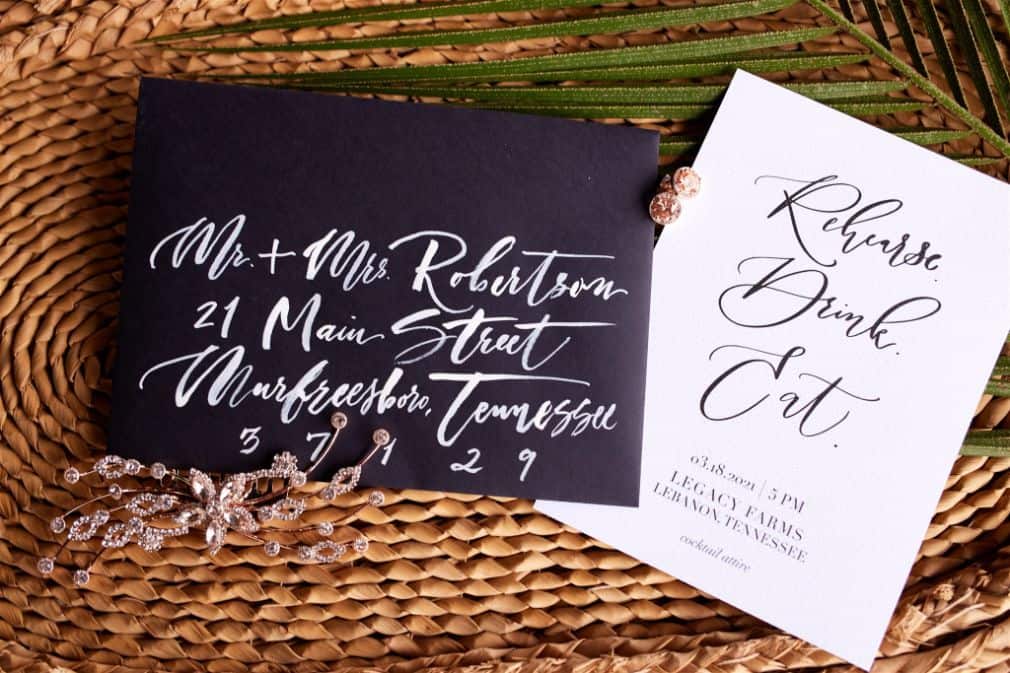 8) Decide on your wedding accessories.
Some examples of accessories would be wedding invitations, bridal shower invitations, save the dates, purchase wedding bands and wedding rings, etc. Each item has its own unique style and can reflect on the couple getting married as well as their taste in design.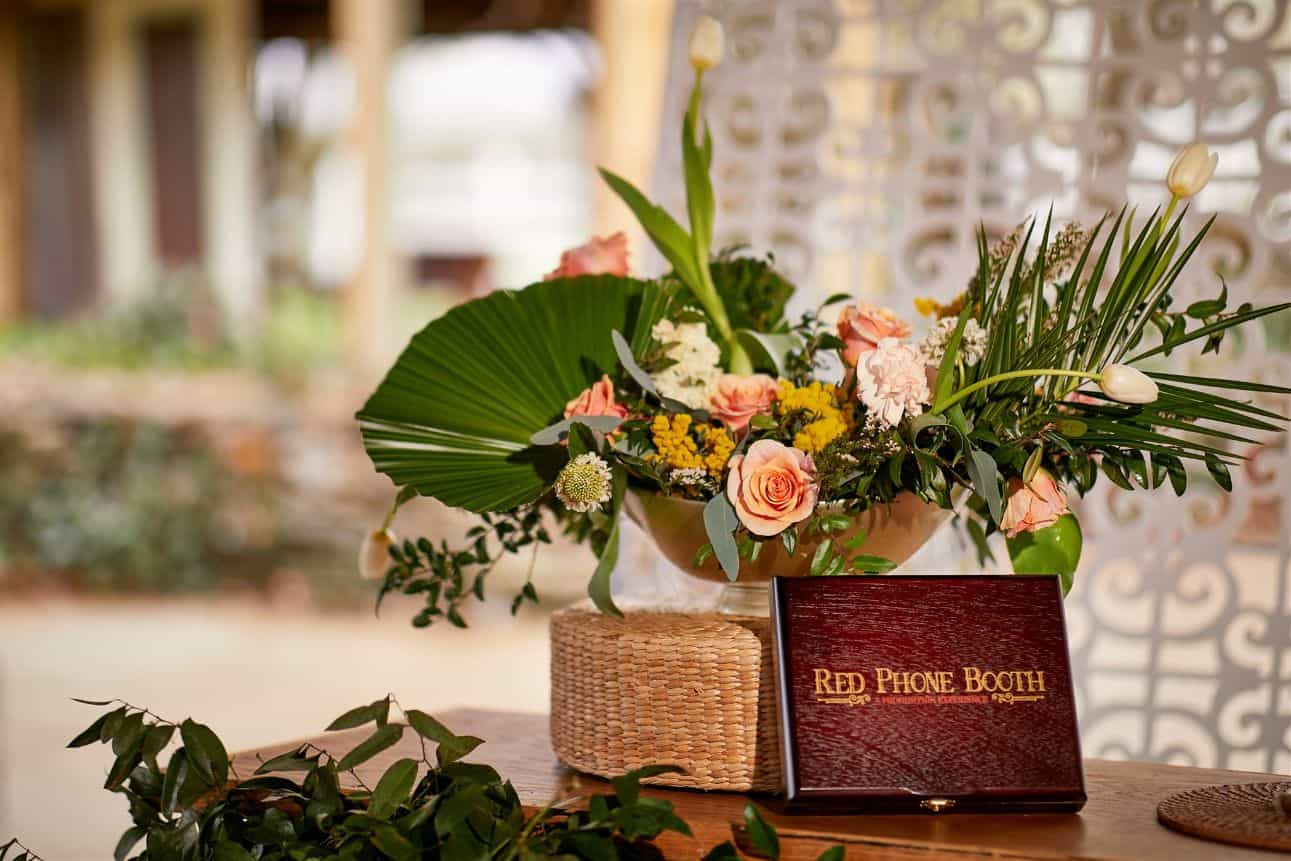 Think about what might be appropriate for each type of invitation depending on things such as color scheme or season/holiday.
Also, remember that this isn't just about wedding planning but also about being organized so keeping everything together will help with the later parts of this journey.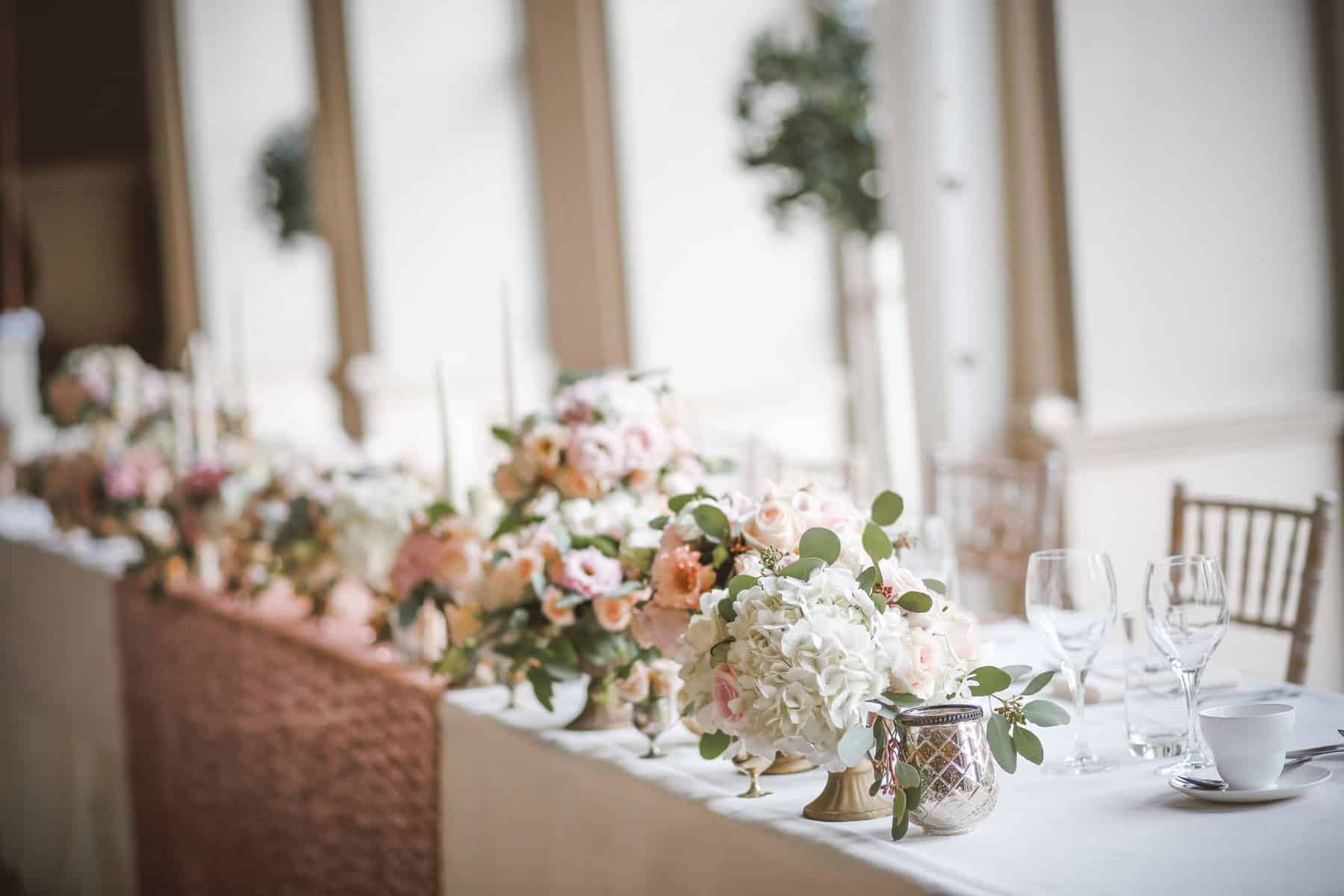 9) Create your wedding website and make sure it's up to date with current information.
Next up on our list of wedding planning is your wedding website. Keep in mind that this isn't just about the decorative design but also about keeping your guests (and you) informed and up to date with what's going on throughout the ceremony and reception.
There are many different types of wedding website styles; some simple and short while others elaborate and lengthy.
Make sure to include information such as who is getting married, wedding party members, officiant/celebrant, where and when the reception and ceremony are, and other important details.
Depending on your budget and time frame, these might be completed by an outside source or yourself so keep that in mind while working out what works for you.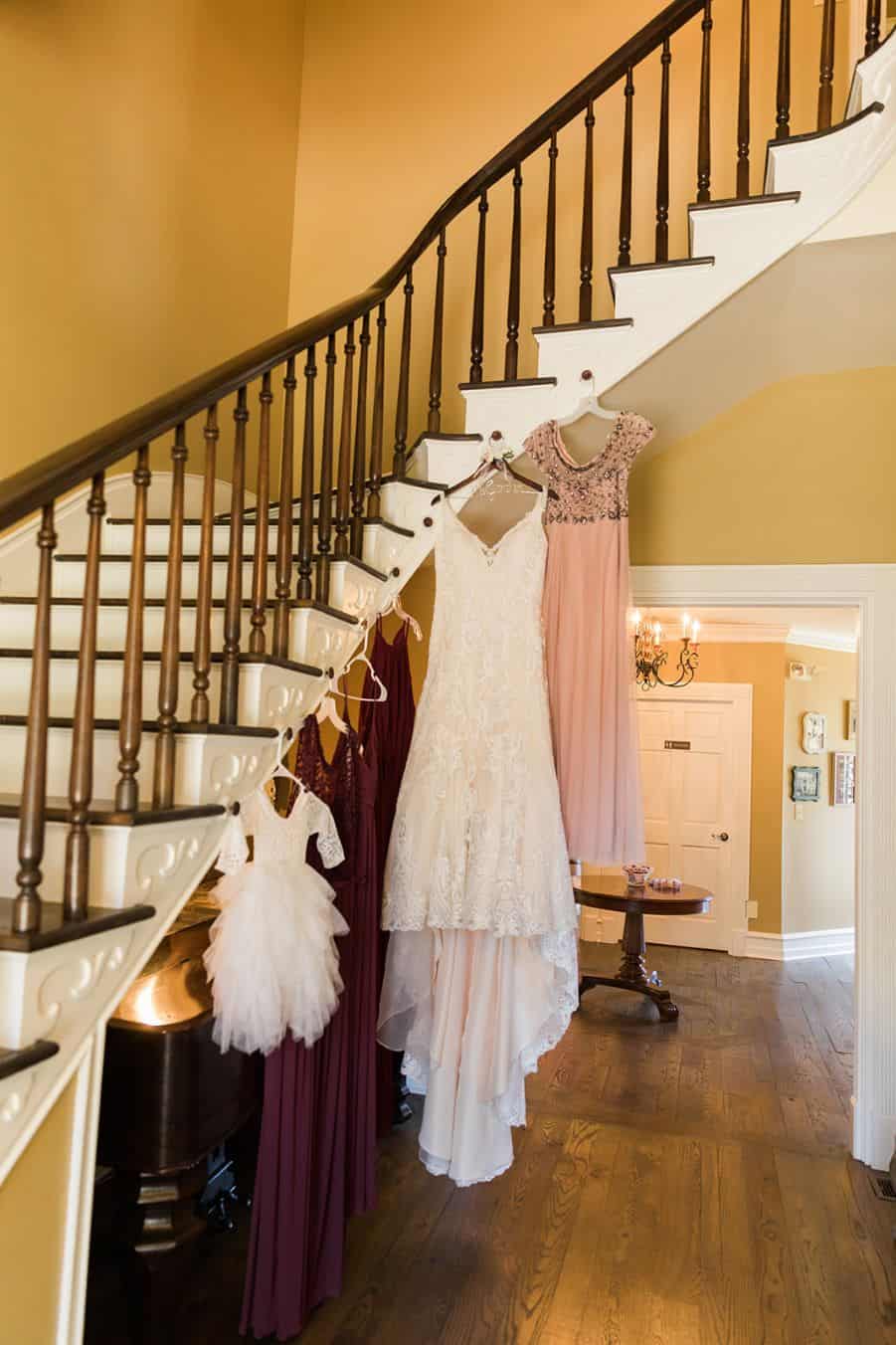 10) Go wedding dress shopping and decide on your attire (veil, wedding shoes, accessories, etc.)
The dress is one of the most important parts of a wedding since it's something that will be shown off time and time again. It can be a fun process to go dress shopping with your future spouse so that you both have an equal say in what might become one of your most memorable outfits.
Be sure to keep the season/venue/style of wedding in mind when choosing a dress as well as how much you should spend on it (the average cost ranges around $1,500).
Your final dress fitting should be at least 2 weeks before your wedding.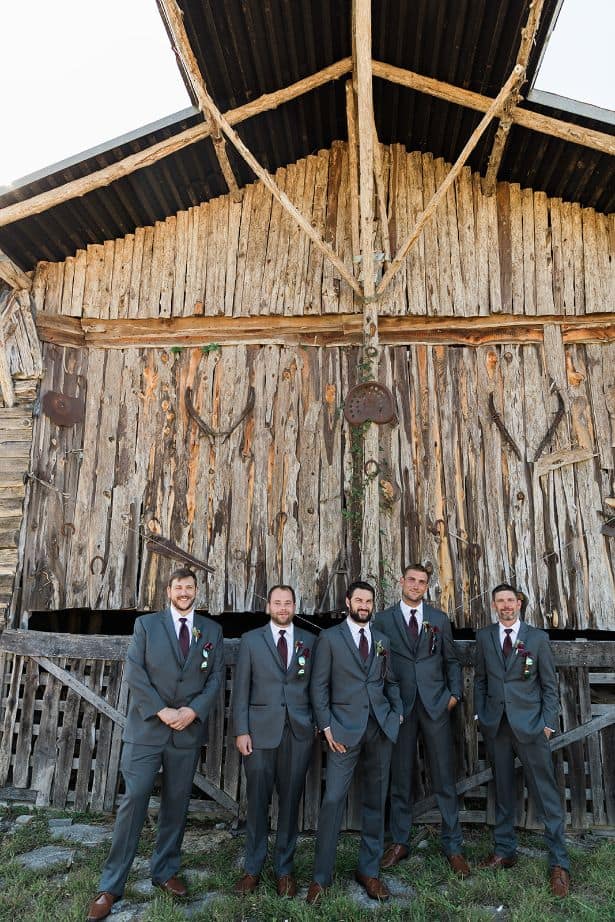 11) Help your partner pick out his or her attire.
Your partner should also match the overall style of the wedding; if it is more formal then they should wear suits but this doesn't mean that they shouldn't coordinate with each other either.
If possible try and convince them all to wear something fun for their groomsmen attire, such as suspenders or bow ties or stylish vests – it will make pictures go much more smoothly and they will most likely appreciate having one less decision to make on their big day.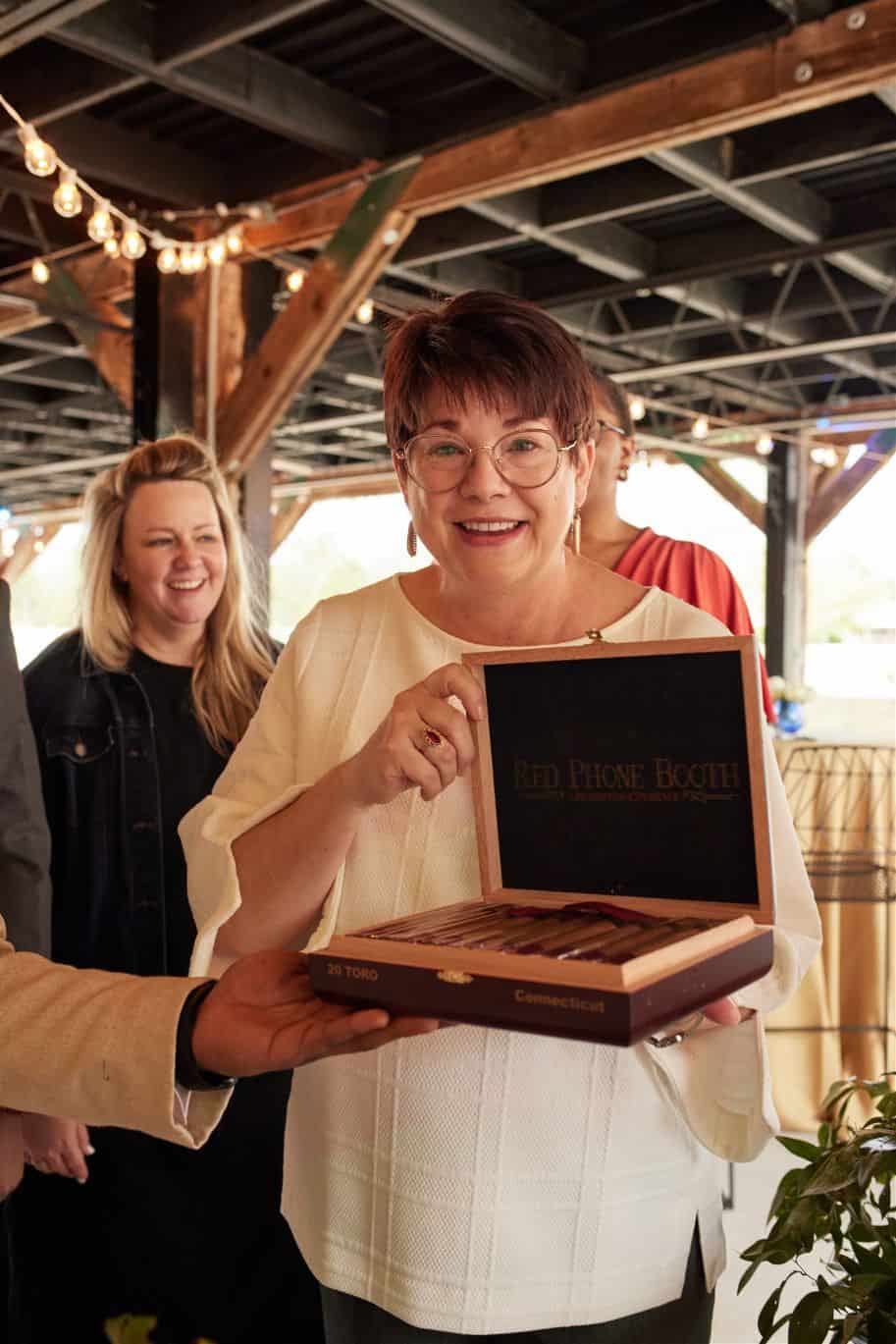 12) Pick out wedding favors and escort cards.
Try and choose something that best reflects both you and your spouse; if you two like to travel (or are doing a destination wedding) consider finding somewhere local to print out maps for guests with a personalized message or if you enjoy cooking search online for some fun recipe cards with a cute saying attached!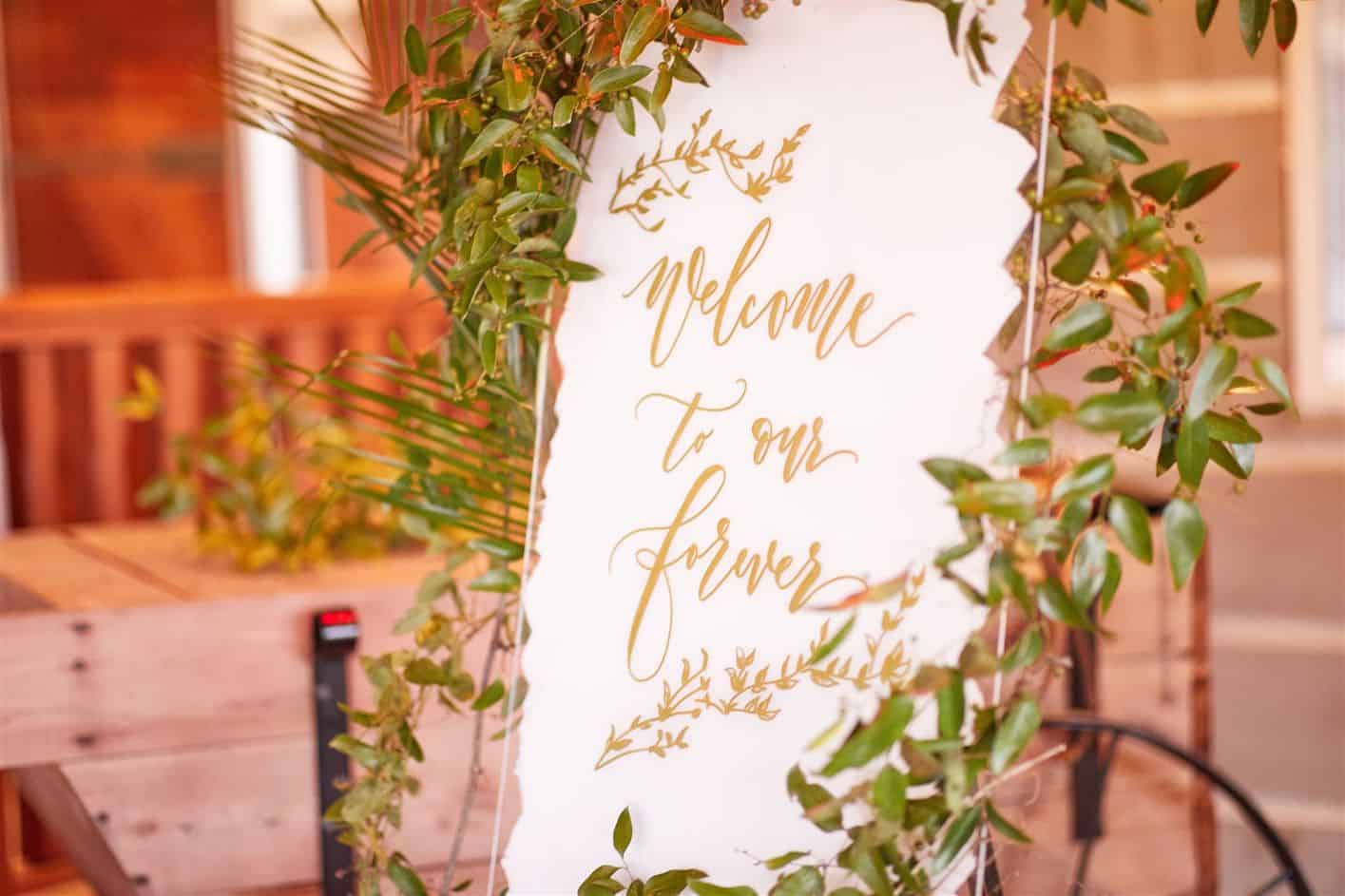 Etsy is a great place for wedding favors
Personalizing things such as favors can be done easily with the help of many websites such as Etsy, Paper Source, etc. Some might also prefer those types of items to an extravagant gift but keep in mind that it's better not to skimp on this part since it will end up being wasted otherwise.
An easy way around this is by making sure that you order your favors early enough so that if anything happens to them (for example, they break in transit) then you can quickly replace them while still staying within budget.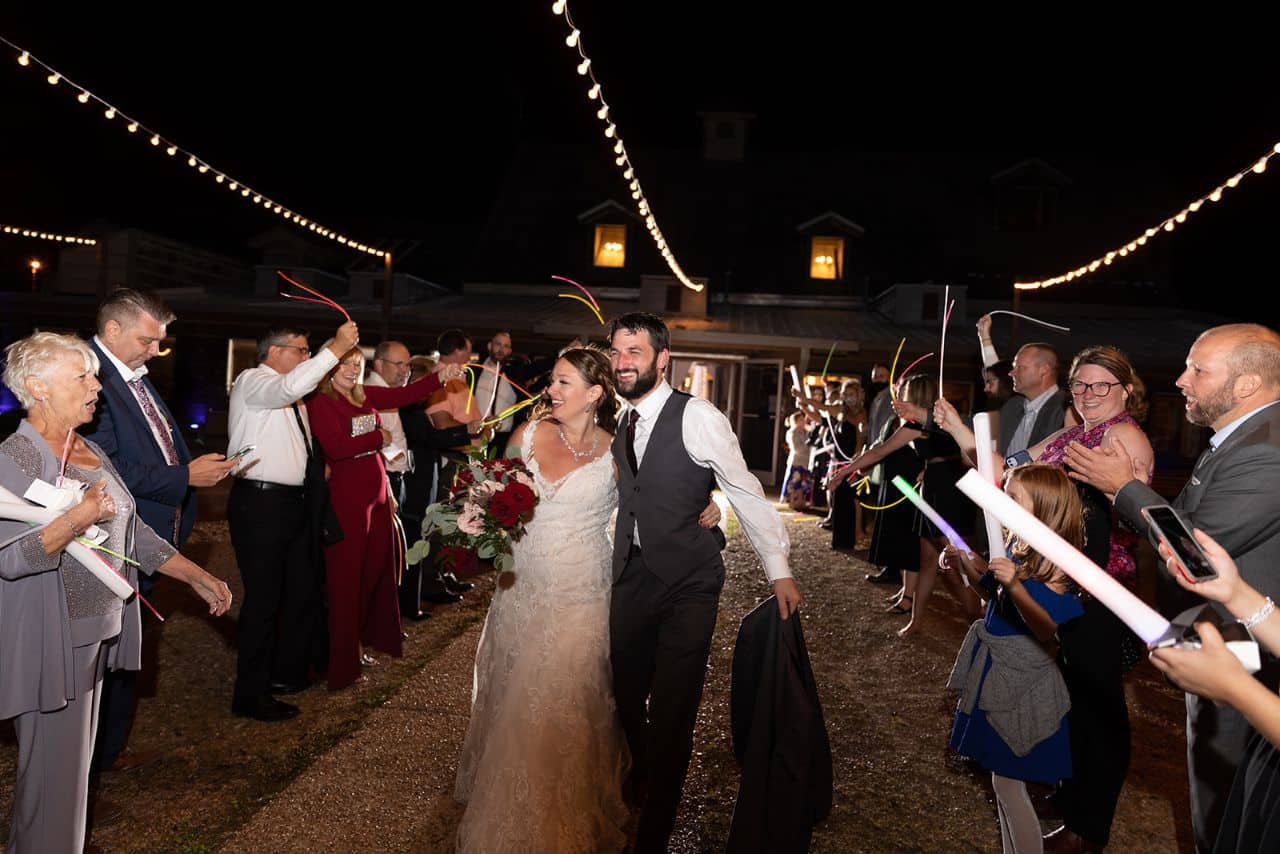 13) Pick out the music and entertainment for your wedding day.
Depending on the style of wedding will depend on the music played; if it is more formal then ballads and classical music might be appropriate but for a laid back event (such as an elopement!) jazz or popular music might be better suited.
There are many ways to go about this task; some choose to hire soloists or ceremony musicians through their church/venue while others invite friends with musical talent to perform during dinner etc.
Make sure to consider the space when choosing the type of song/singer (if there is a dance floor then popular music should be played whereas if there are church pews then it should be more serene).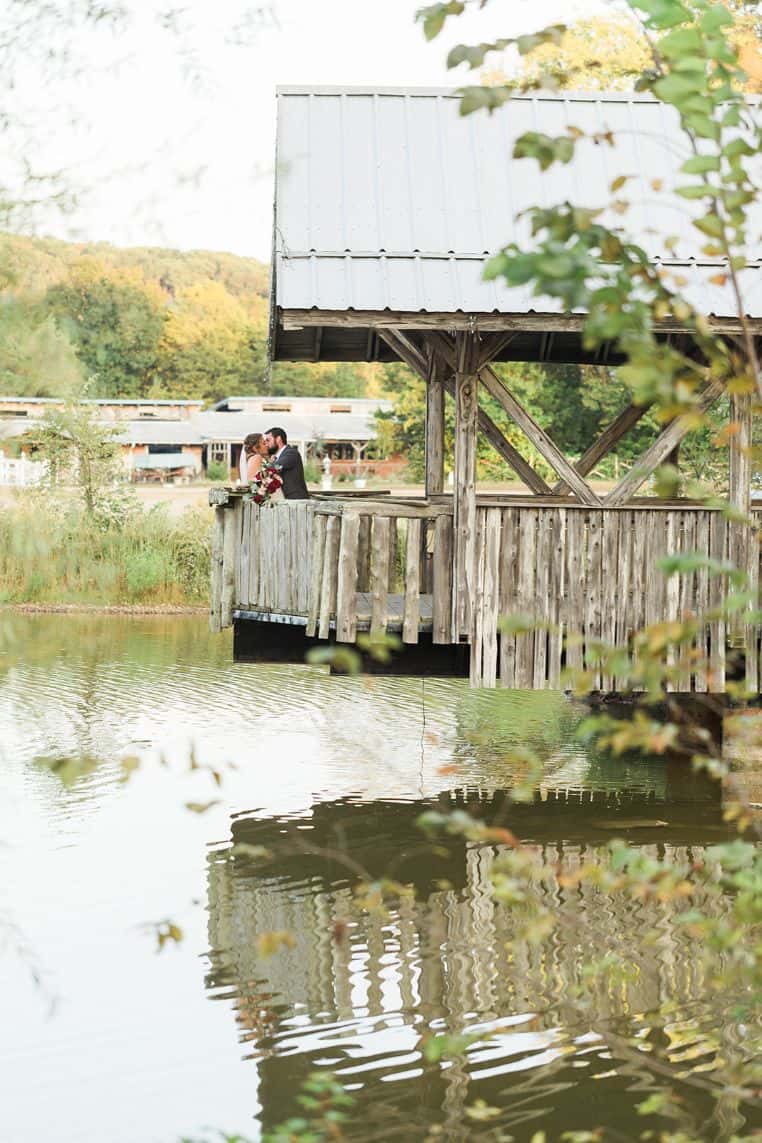 NOTE: Hiring a wedding DJ can TRANSFORM the entertainment at your wedding.
Don't even think about bringing a Spotify playlist and plugging it up. A wedding DJ typically announces the timeline, introduces your wedding party, and has apps to get all your favorite songs organized for each part of your wedding. They even have DO NOT PLAY lists, so you get exactly what you want for music. Most DJs also bring lighting options, a photo booth, and other accessories to jazz up your wedding ceremony and reception.
14) Pick out your honeymoon destination.
Lastly, but certainly not least – the honeymoon! Most choose to go on a trip around their anniversary and many enjoy thinking of creative ways to show off their new last name. Just remember that you don't have to spend a fortune for your dream honeymoon; all you need is some time away with each other and maybe someone to watch the pets (or in some cases kids!)
If you're having a destination wedding weekend (or longer), this may be where you spend your honeymoon. If that's the case, just be sure you know the ins and outs if you plan to get your marriage license there.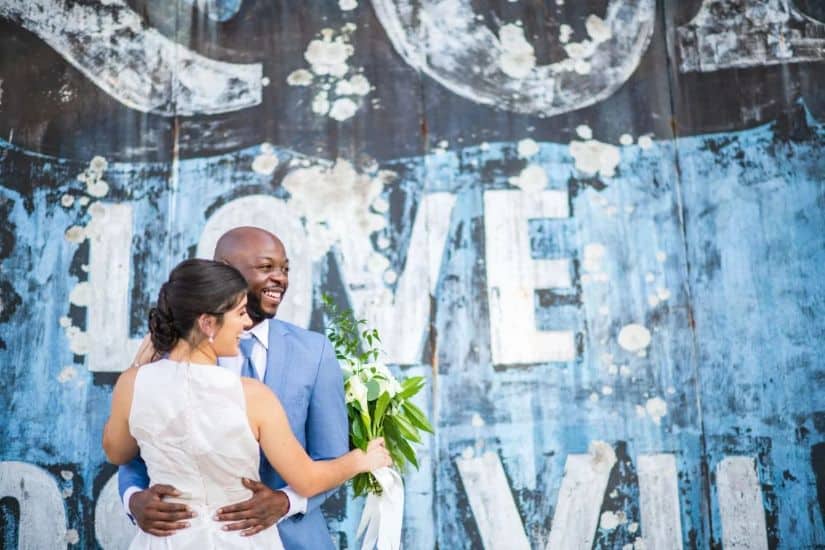 Here's hoping that this checklist helps with your wedding planning journey!
If you'd like any help or advice feel free to contact us and I'll get back to you as soon as possible!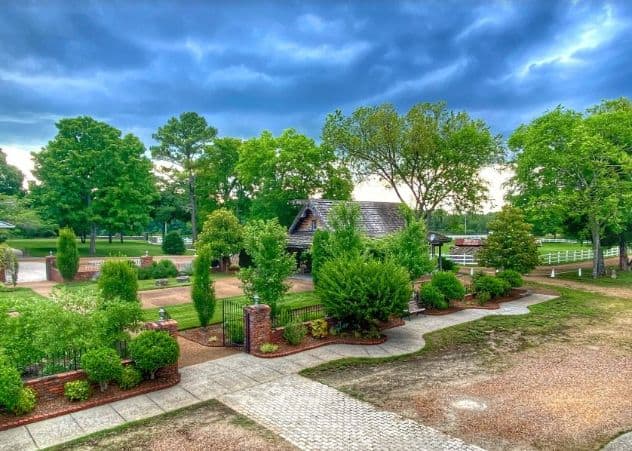 Here's a short wedding planning checklist/wedding timeline month by month:
12 months before
Ask your officiant/celebrant, reception venues, wedding planner, and wedding photographer to make sure the date is available (if necessary). Also, book your honeymoon. Create a to do list. Enlist your wedding expert (planner). They have expert advice.
Make sure your wedding plans align with your partners (ex: small wedding vs. big, research vendors and decide, different price points on vendors/venue options via local listings/referrals and what matters to you, and possibly get marriage counseling so you can start off as an amazing married couple).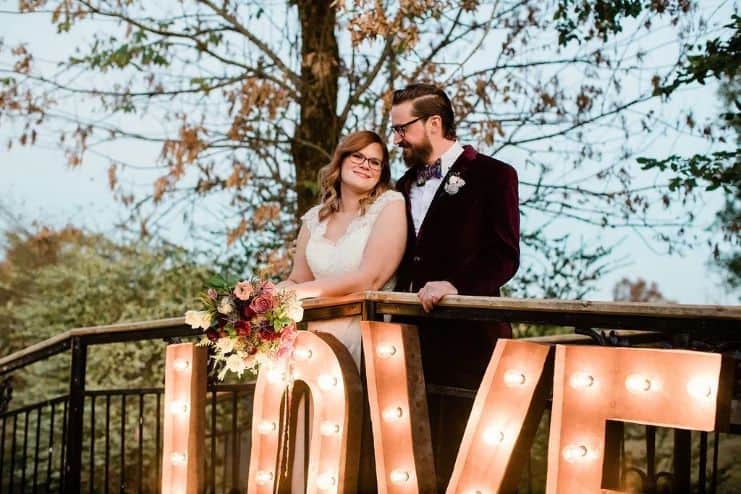 5 months before
Write out your invitations – be sure to include all guest addresses and RSVPs by this time! Also, get in touch with any vendors for flowers, photography etc. that you might need. OPTIONAL: Create your wedding hashtag. This gives out of town guests and everyone ample time to decide if they can make it to your wedding and find accommodations.
4 months before
Order your wedding dress (and shoes if needed) and start gathering up all of the items for the bridal party gifts (with help from bridesmaids and family members!) Send thank you cards to anyone who attended the shower or gave a gift.
Make sure you have all groomsmen's measurements so they can get measured prior to their fittings. Start considering any last-minute details such as a gift for your parents, a gift to your officiant etc.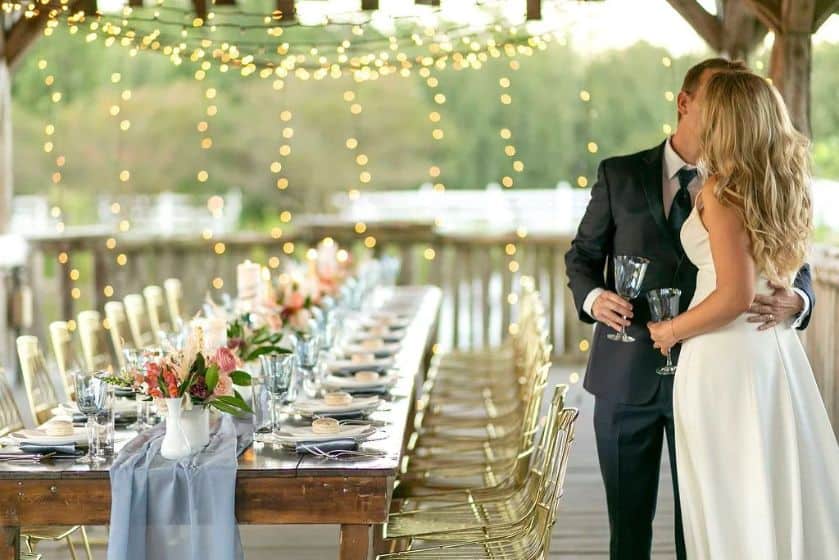 3 months before
Mail out the invitations and make sure you follow up if you don't get a reply from anyone! If necessary, order wedding favors or any other additional items that may have been forgotten.
2 months before
Order/Put together any decor that is needed (i.e. place cards, escort cards, etc.). In this case, anything personalized should be done by now so it doesn't get delayed in shipping.
Buy wedding bands.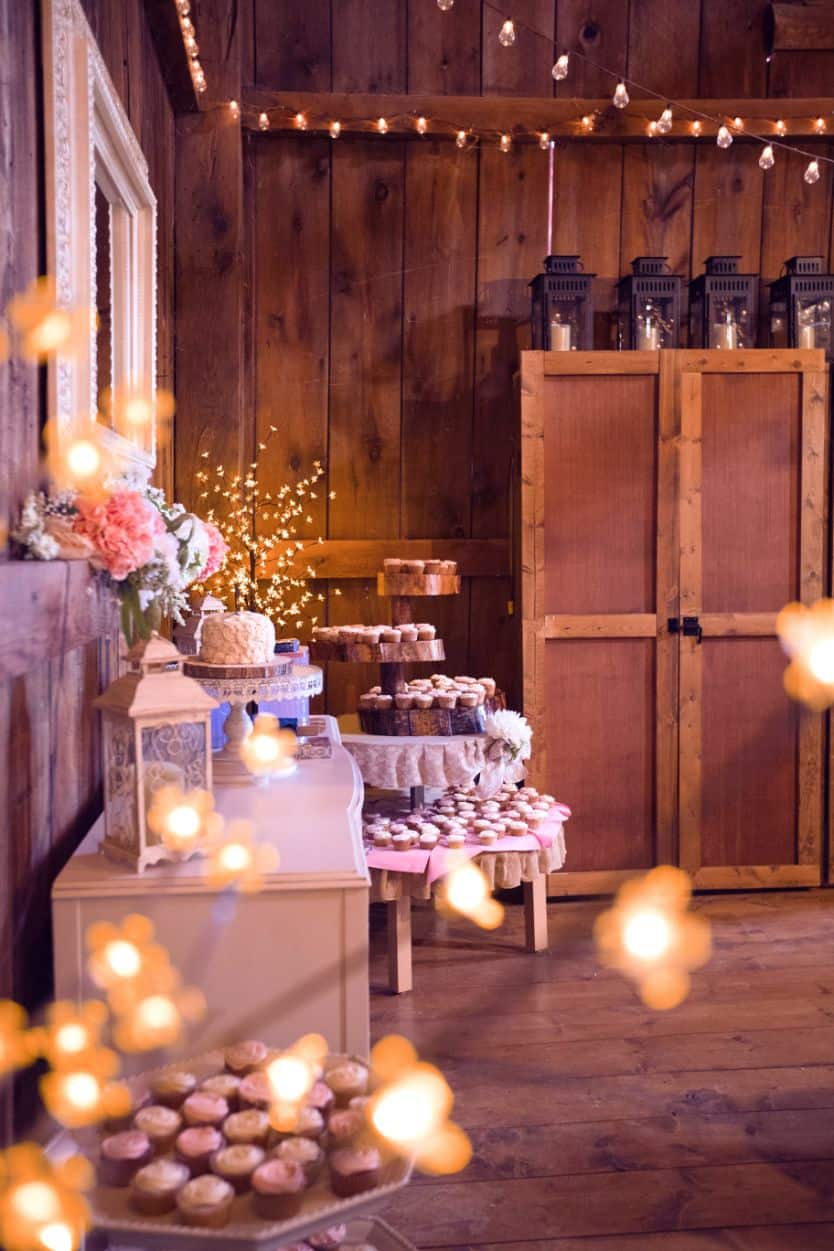 1 month before
Make accommodations at the hotel for you and all bridal party members since some may not live nearby and also start preparing any food for the reception dinner (for example, if you are having a buffet then you can choose to have all of your food catered or do some yourself).
3 weeks before
Start sending out the bridal party gifts. Also, work on your seating plan for the reception dinner.
2 weeks before
Weigh all wedding decor that needs to be transported and reserve rental or transportation for these items if necessary. Have anyone who is not currently involved in wedding activities (no longer required) been removed from your mailing/wedding guest list
Make sure there will be no problems with any foods/music at the reception (for example – make sure whoever is performing knows requested songs This may also be a good time to consider finalizing any activities if they are time-sensitive (for example a dance must end on the time of your first dance, etc.).

1 week before
Ask all vendors if they need anything from you. Prepare/Pack for the wedding day and pack up any decor for the wedding day.
A few days before or the wedding night
Host your rehearsal dinner. Drink PLENTY of water. Try your best to get at least 8 hours of sleep per night. You got this!
Your wedding day
Relax, have fun and enjoy! Take lots of pictures and don't forget to eat something delicious at the reception dinner! Make some room for that wedding cake too.
A wedding is a special event where two people will become "one", celebrated with friends and family. It takes a lot of planning but it's worth it in the end :)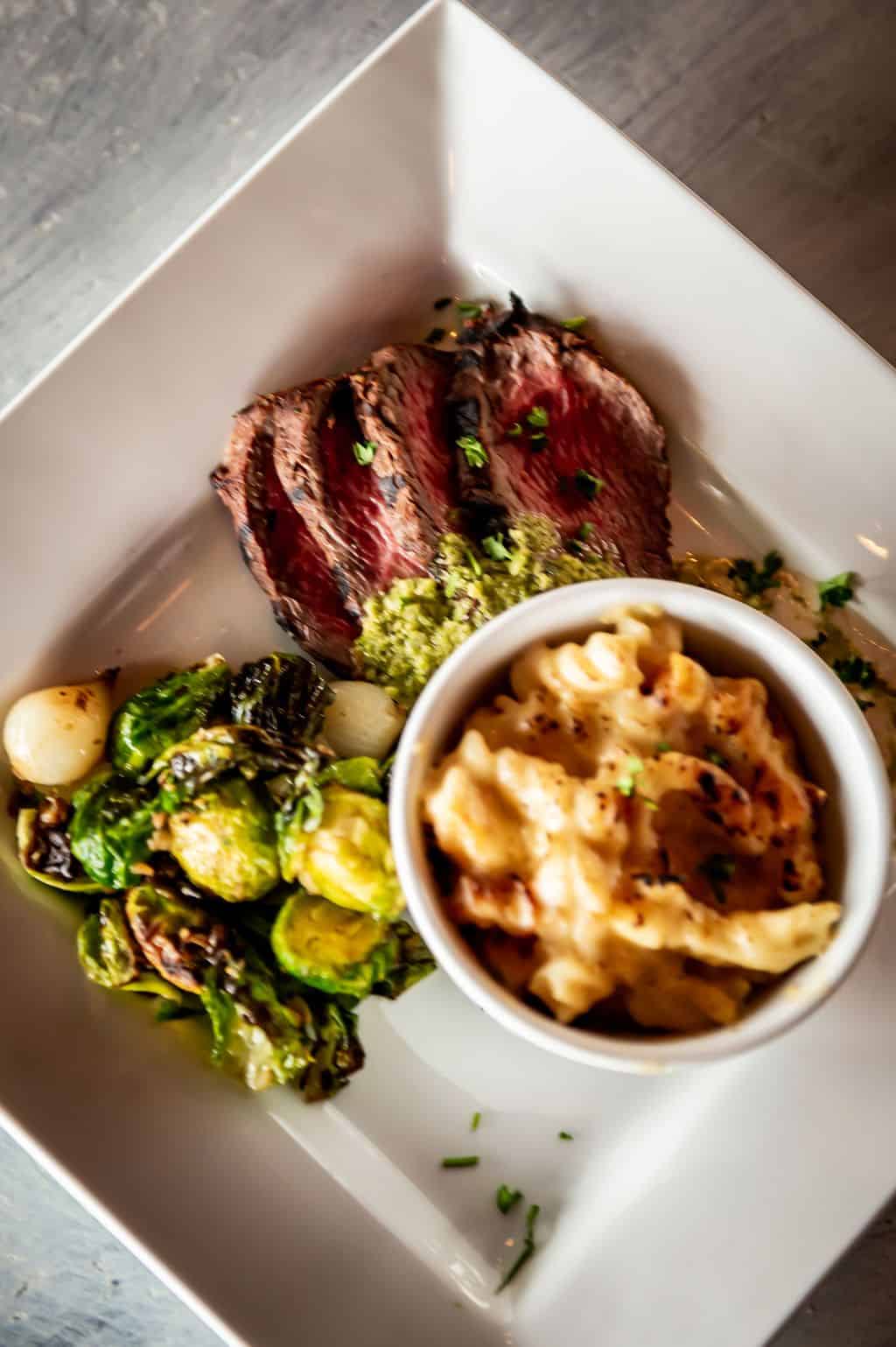 Here are some more tips that will make planning easier:
Write out a list of the things you would like to have at your wedding.
This includes activities, food served, music, etc. If you are having an outdoor wedding this may include information on what time the sun sets so that planners can schedule accordingly.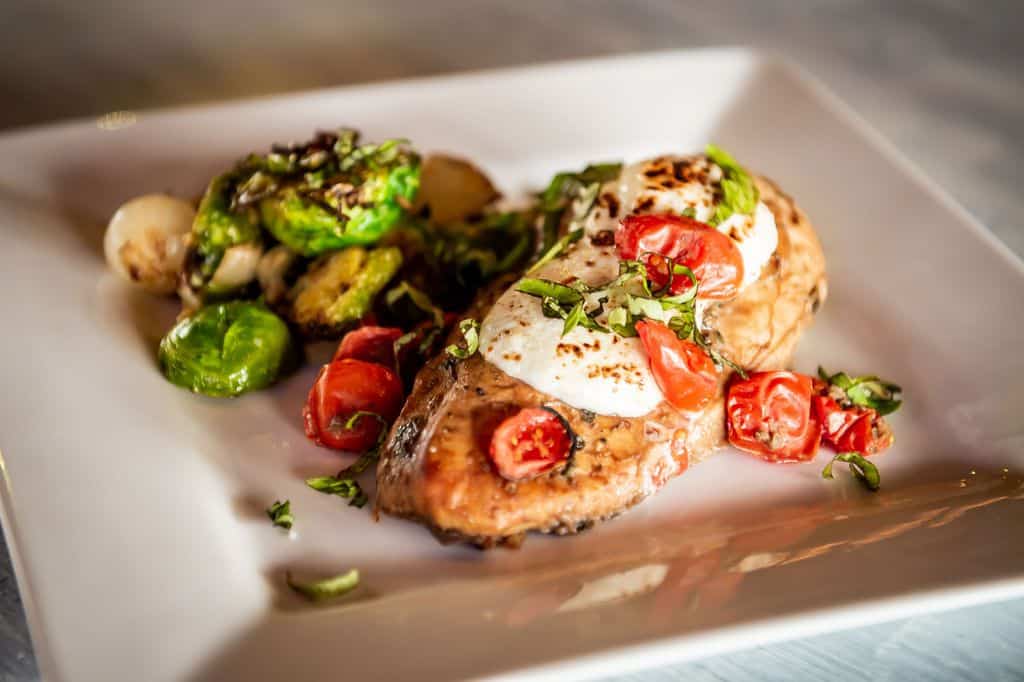 Decide if you want a sit-down dinner or buffet style.
Also, decide where guests will be sitting in relation to each other (i.e. do they need to enter from one side of the room).
Plan out what type of flowers/decorations are needed for your theme.
these should be ordered early enough in advance that they are not forgotten! Additional items outside of flowers may also be required such as decorations for food tables etc.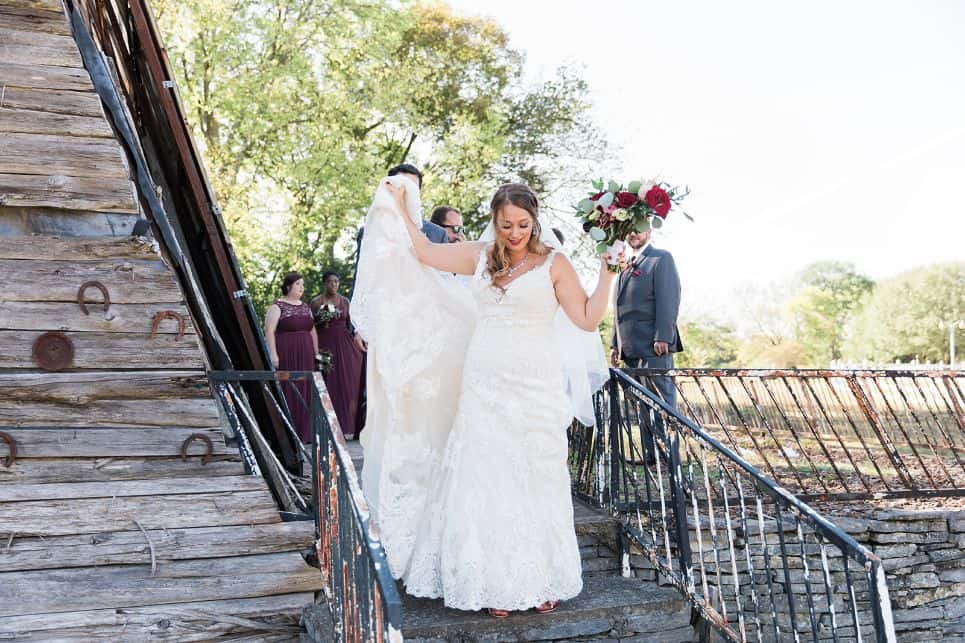 Decide if you want to do a first look.
This is where the bride and groom see each other before the ceremony. This may be done with both parents or just one.
Why not try doing some of the wedding planning activities that are more fun!? Here are some ideas:
Browse Pinterest boards related to weddings, trends, etc. – this will give you some great inspiration on things you would like to have at your own wedding!
Try on bridal gowns/bridal party attire either online or in-person (make sure it's something that looks good on you and more importantly, makes you feel good!)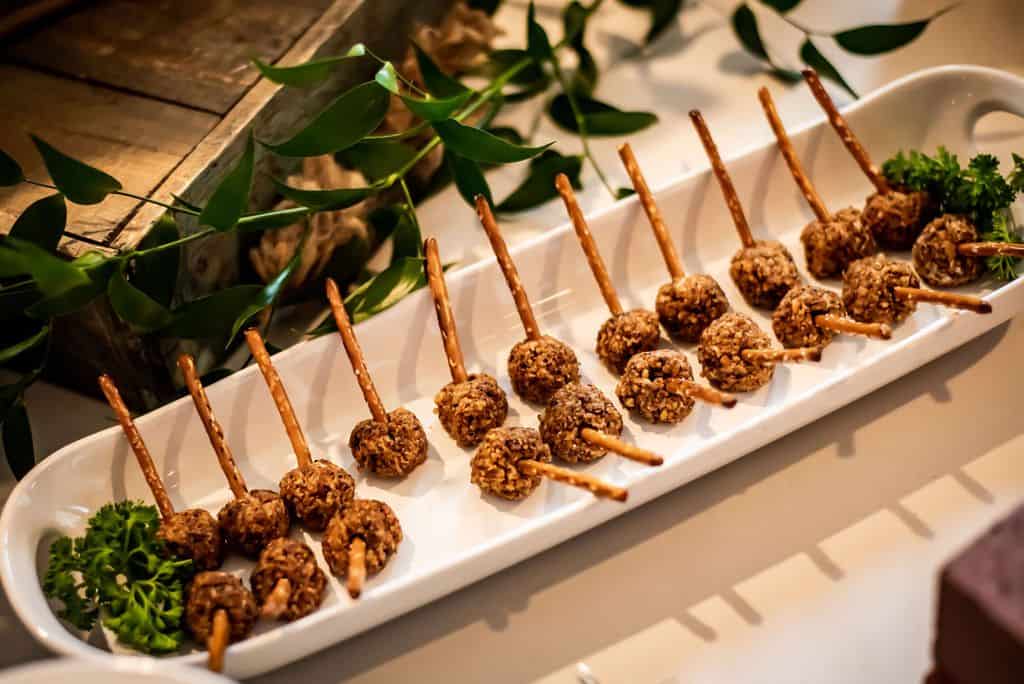 Find out if there are any vendors in your area that can give you a quote on anything from photography, food servers, etc. Some venues have an Open House where you can sample vendors, try food, and experience things.
Here are some things to consider for your reception location.
When planning where the reception will actually take place it's important that you choose somewhere that is easily accessible and has enough parking spaces available.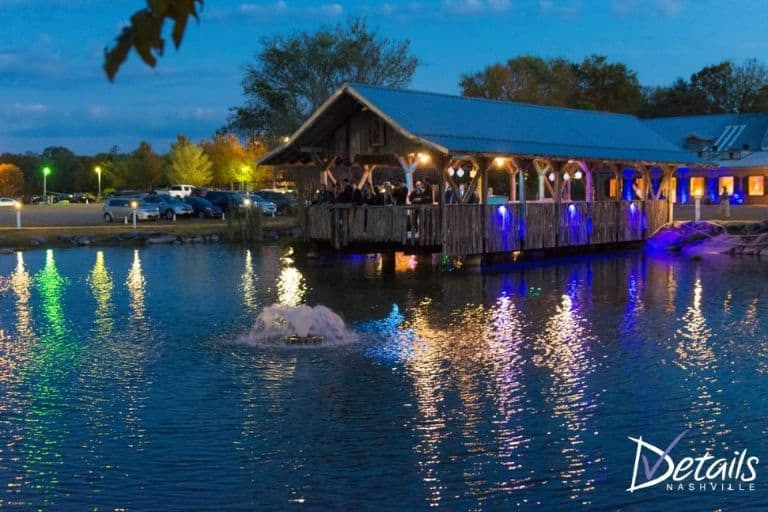 Also, make sure that it is allowed to be used as a reception site (some places only allow certain groups). In addition, try looking at multiple venues as they often vary greatly in price/size, etc.
Bring your wedding party or a family member along to tour the wedding venue. This is one of the most vital parts of your wedding planning.
Find out if the venue has a bridal suite for you to get ready and put on your wedding dress. This will save you so much headache on your wedding day!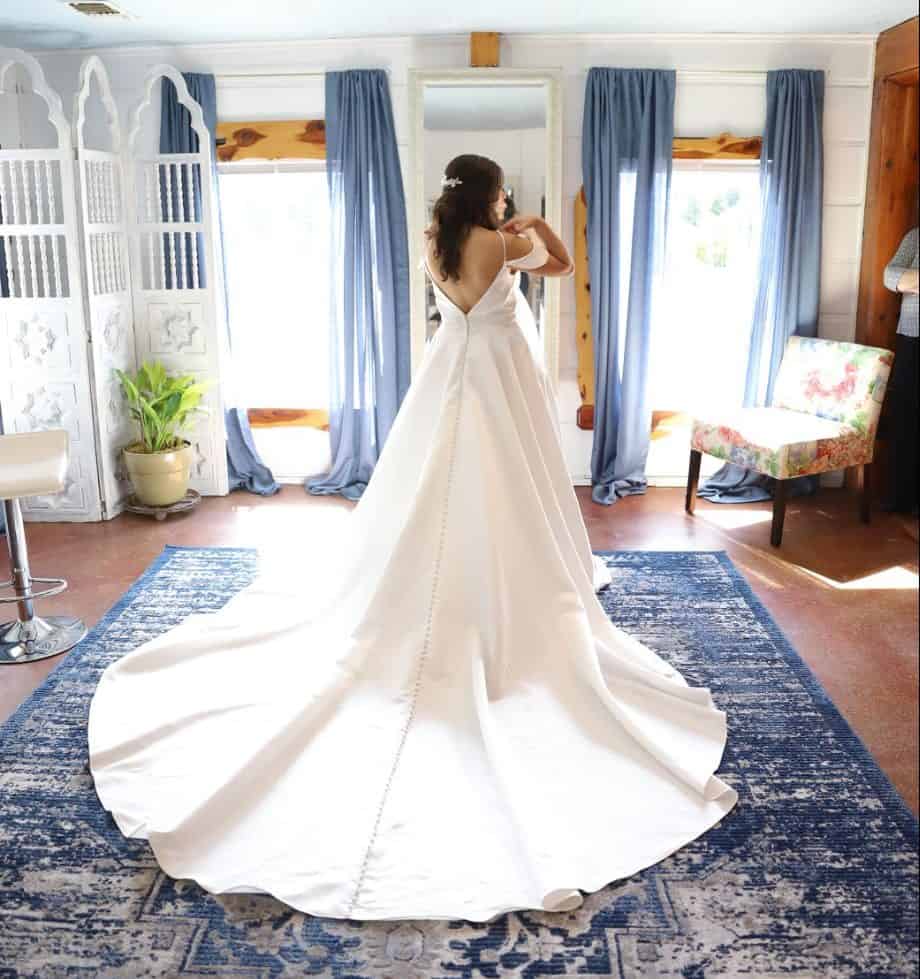 The location should not be too far from where your ceremony will take place as it can lead to guests arriving late and ruining the overall experience.
Think about how you want guests to enter and exit and if there is a special event that needs to happen right away or before the dancing portion of the night (i.e. first dance).
When scheduling your reception time do some research as well as to how much daylight will be available so that flowers etc. can match accordingly. – Check into any additional costs that may be required such as lawn rental, parking, transportation, etc.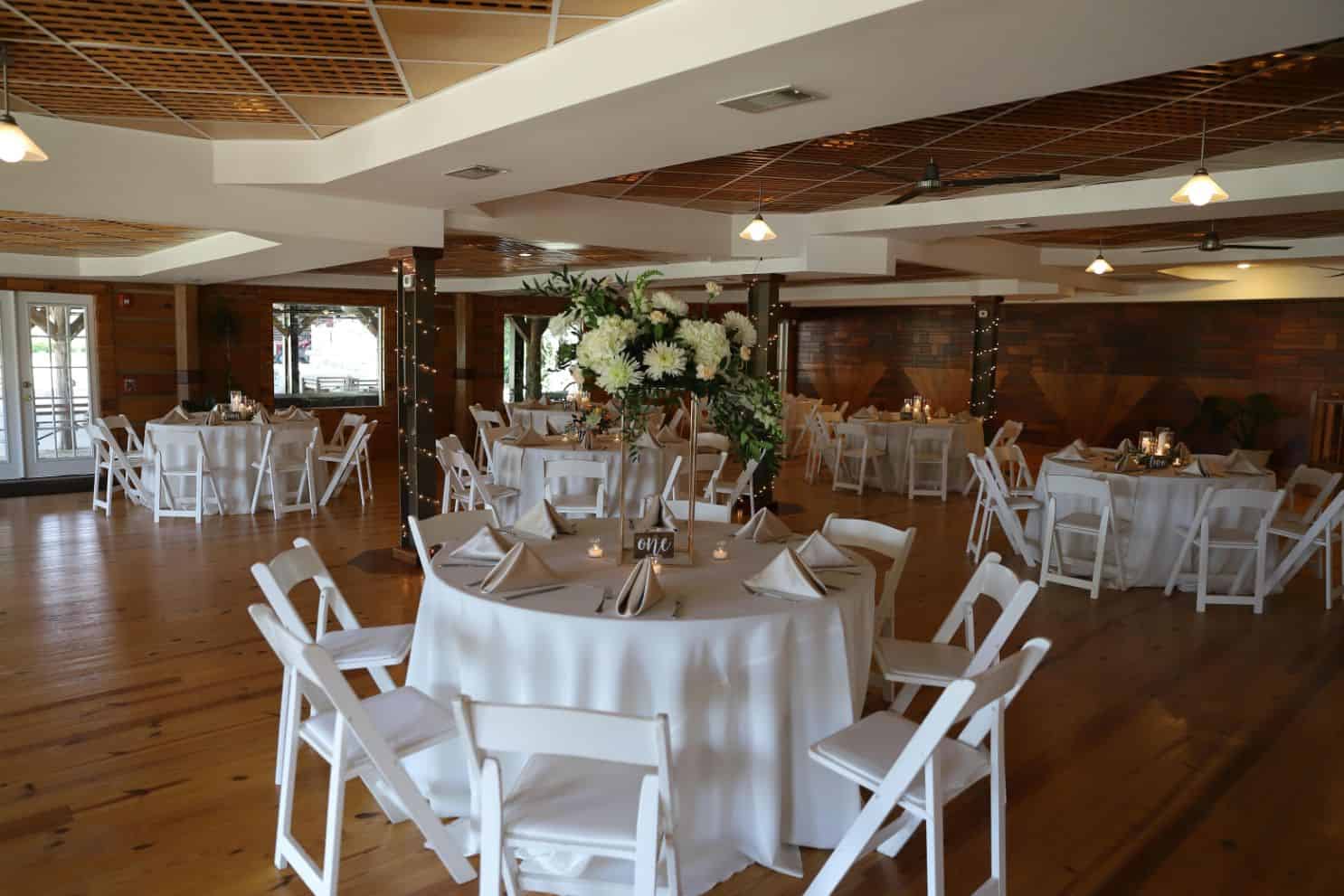 So you're engaged – congratulations! Amidst all the tears, phone calls, and showing off of your new shiny ring, you might be wondering how long it really takes to plan a wedding. Years? Months? Weeks? At Legacy Farms, we have the down low on wedding planning and we're here to help you figure out how to have the wedding that you want without spending four years planning it.
Take a moment to be engaged and enjoy it!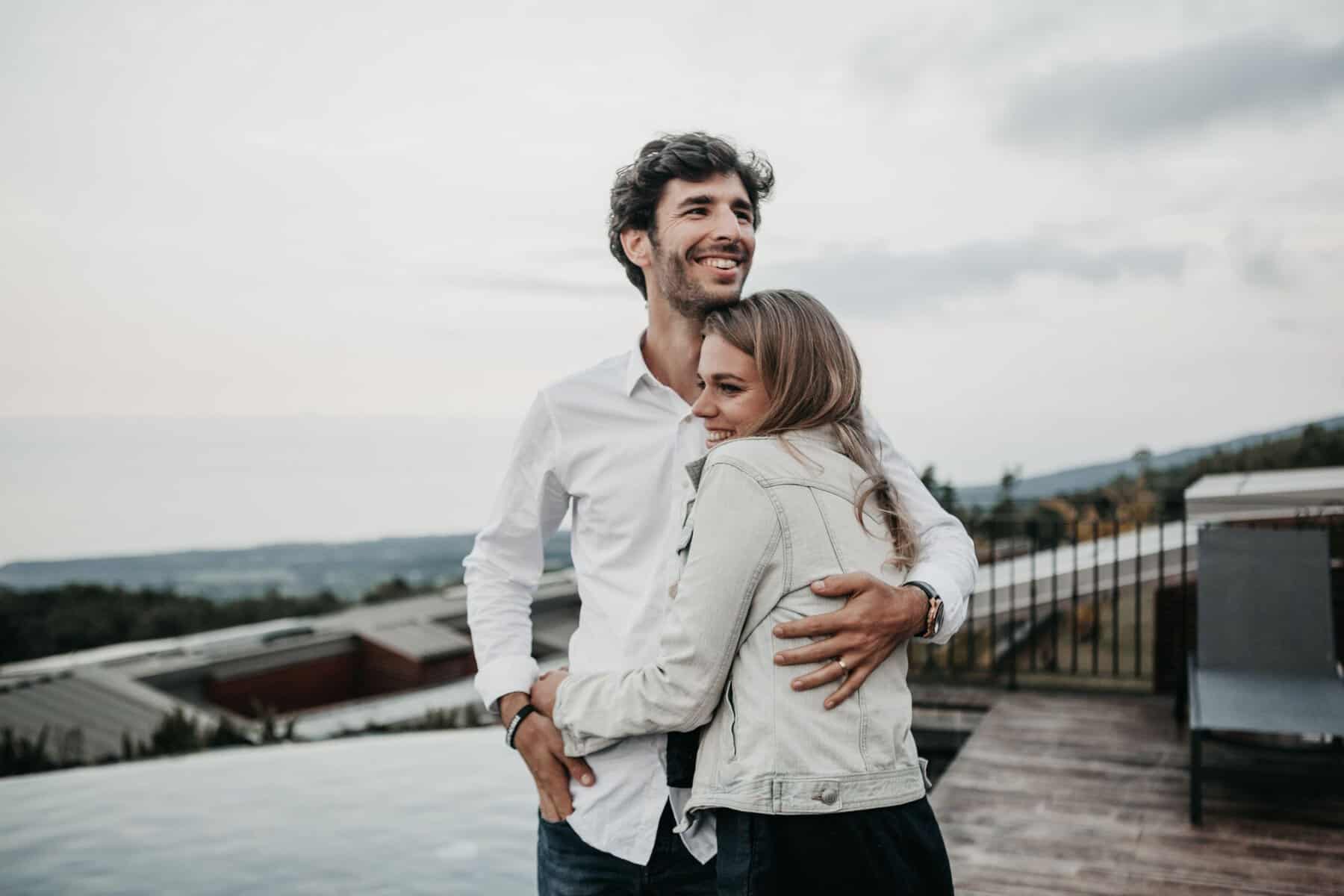 We know it's hard not to jump into wedding plans the day after he pops the question, but try to resist. If you must have your head in the wedding clouds, a good outlet it browsing Pinterest to get ideas and inspiration before you actually make any concrete plans.
We suggest a newly engaged couple take some time to be engaged – just a week or two – and enjoy the attention and excitement before diving head first into wedding plans. Don't forget, once you're married you will never be engaged again, so don't squander your engagement focusing all of your energy on the wedding to come.
When the time is right, plan an engagement party to celebrate!
Are there reasons to rush?
Some couples want to tie the knot as soon as possible for any number of reasons. Some just aren't that into the wedding thing but are doing it for the sake of their families, while others have actual time constraints such as Military deployment or even pregnancy. If you need to plan a wedding ASAP, then by all means, start planning now!
It's possible to plan a wedding in any amount of time, especially if the happy couple isn't picky or particular about dates, times, etc.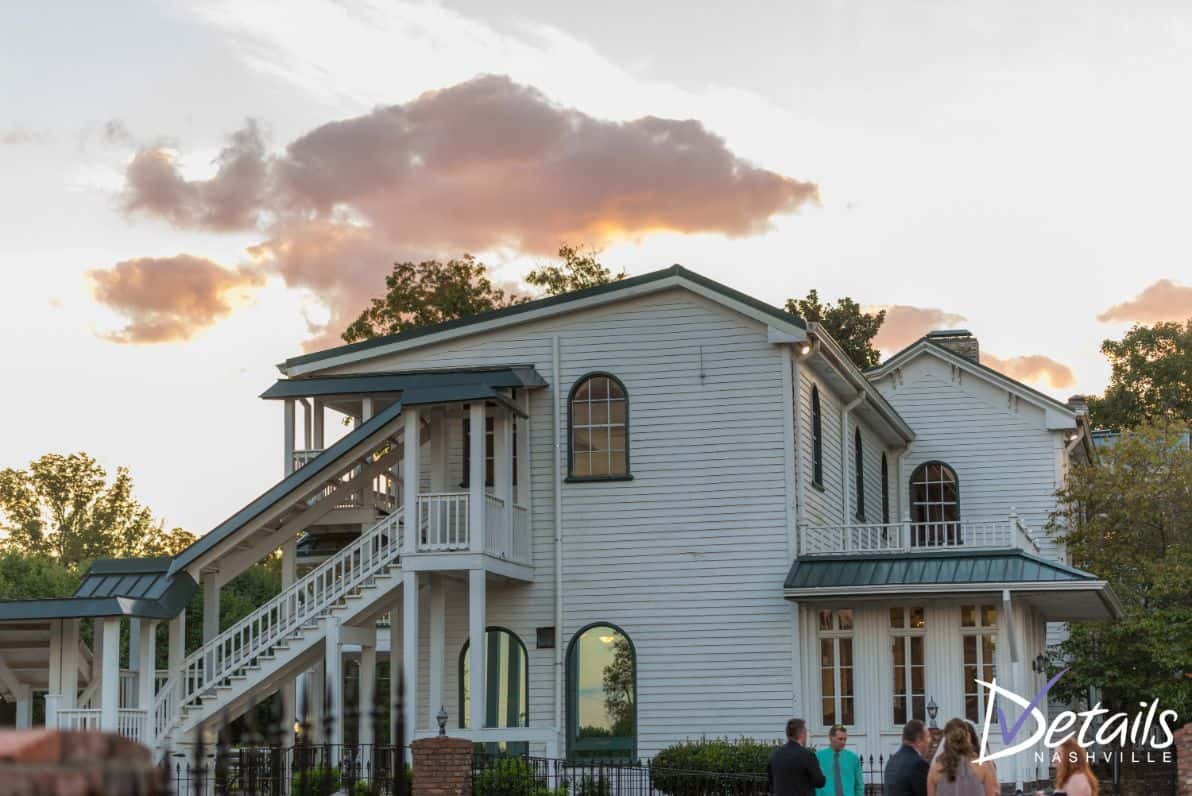 The bottom line is that weddings should be unique and yours will not be exactly like your best friends.
The average time it takes to plan a wedding is usually a year up to 18 months, but we have seen them planned in as little as six months. It depends on the couple's vision and how elaborate their plans are for the special day. Smaller weddings usually take less planning, but large simple weddings can be planned quickly as well. Whatever you do, don't forget to hire a real wedding planner to make the process much smoother.