Why an overnight stay is the best choice when looking at wedding venues in Tennessee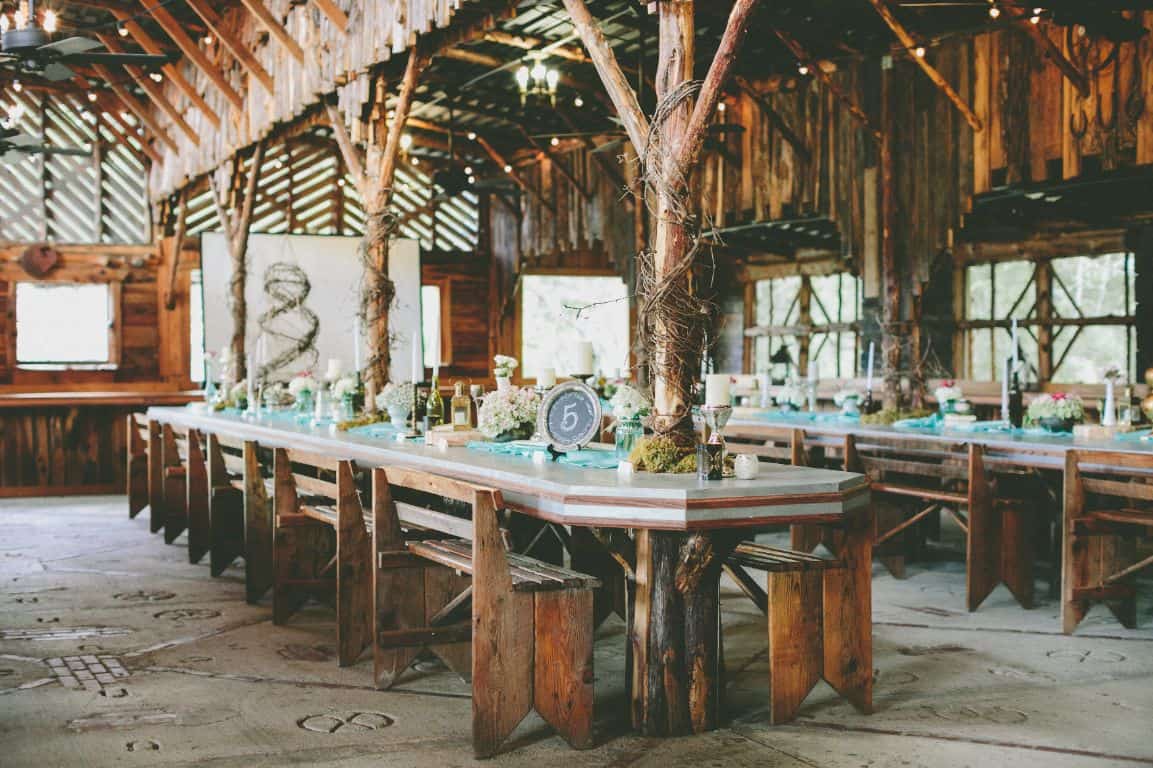 Here's what you'll love at Legacy Farms in Nashville:
– all-inclusive packages & pricing
– on-site catering
– multiple indoor and outdoor ceremony/reception locations
– overnight accommodations
– getting ready suites
– wedding planner & coordinator
–  thousands of decor items
– favorite destination venue for out-of-state couples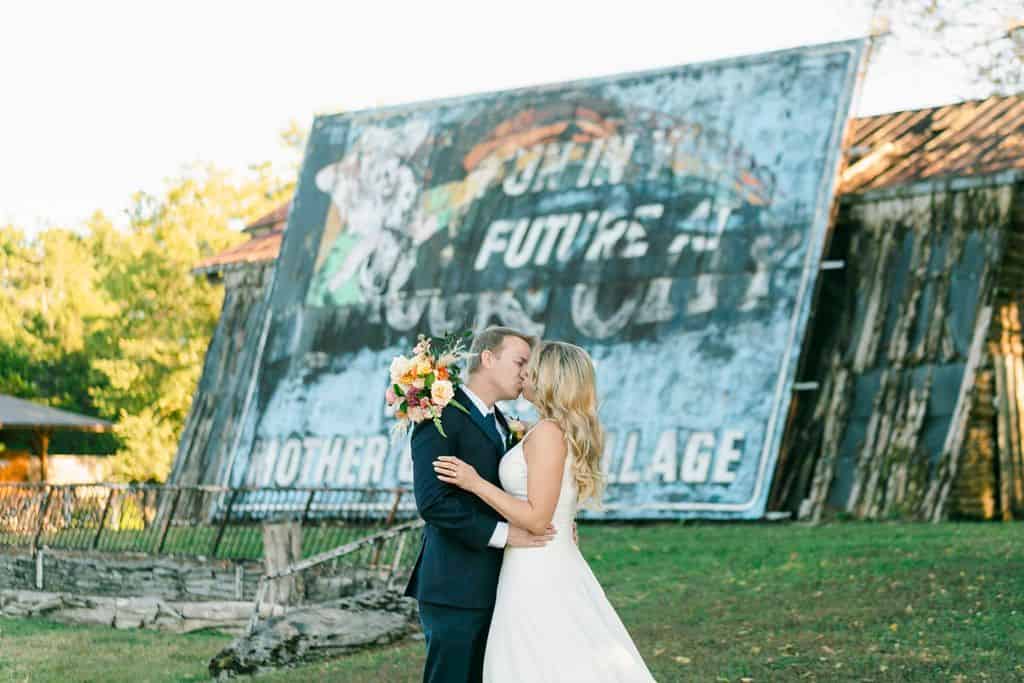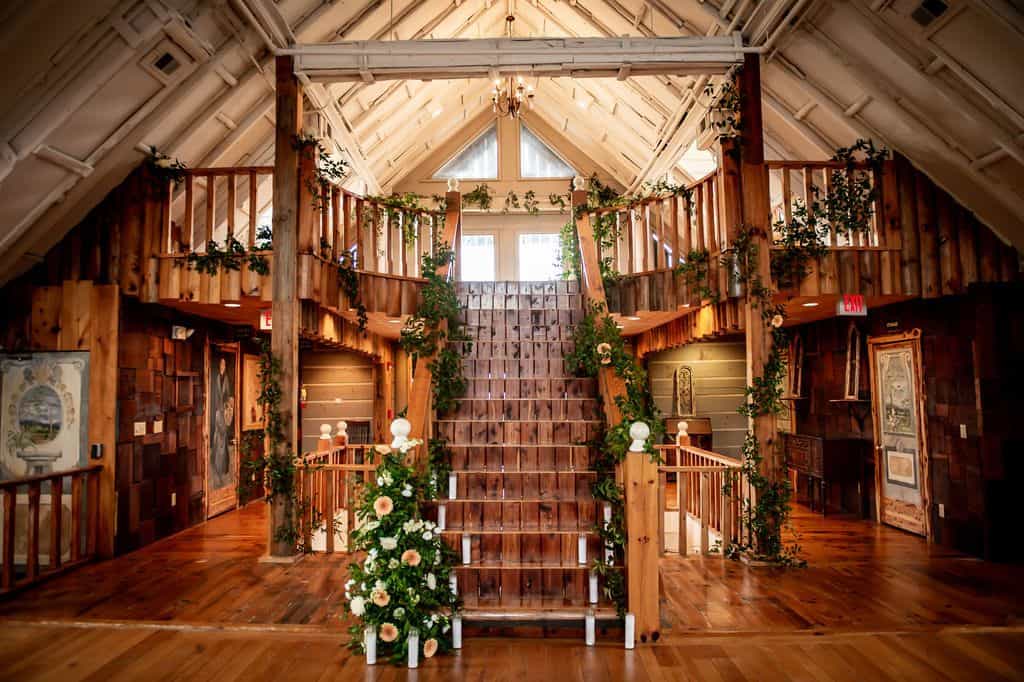 Wedding Lodge Venues
Some Tennessee wedding venues offer overnight accommodations while others don't. And if you've been searching for Tennessee venues, you've probably considered whether you want to have an overnight stay at your venue or not.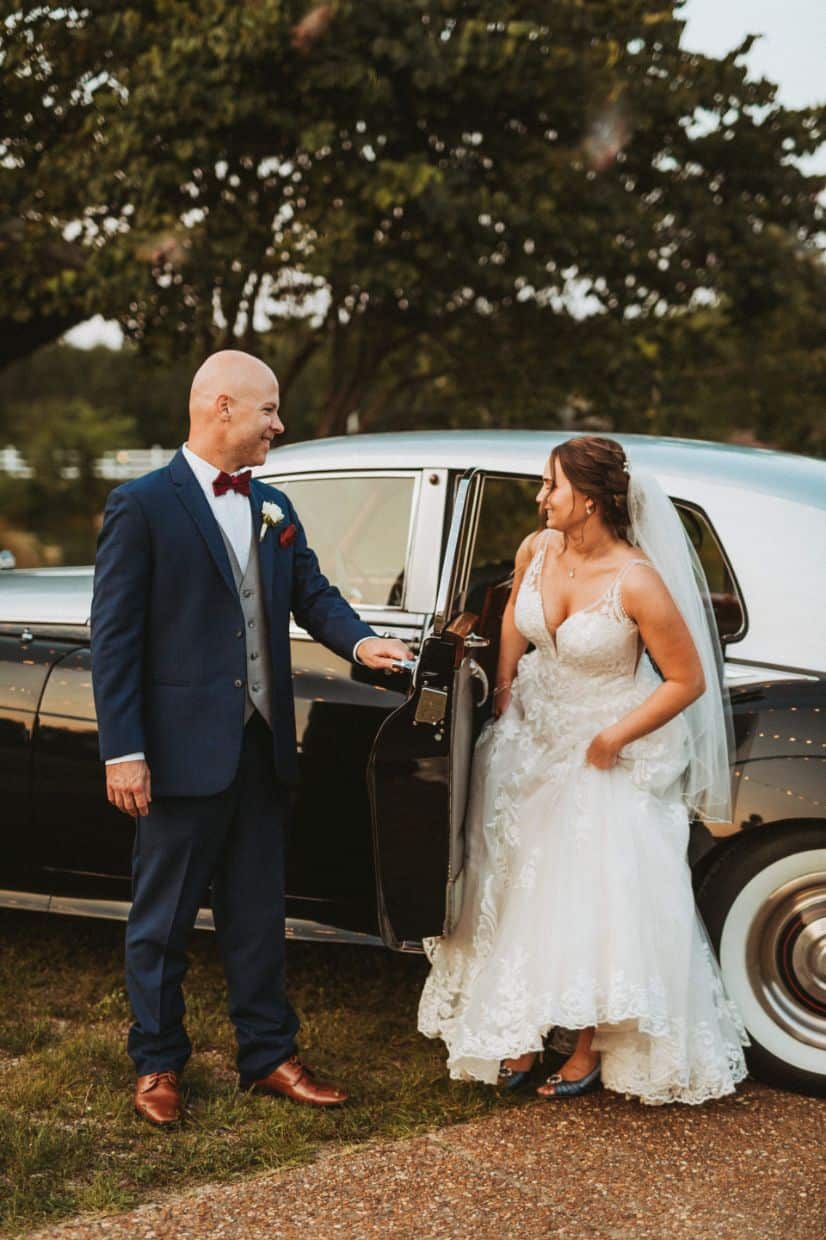 Legacy Farms is a charming, all-inclusive outdoor venue in Tennessee that offers ceremony and reception spaces and lodging.
But if you're on the fence about having you and your wedding guests spend the night, here are some 5 benefits to consider and help you decide.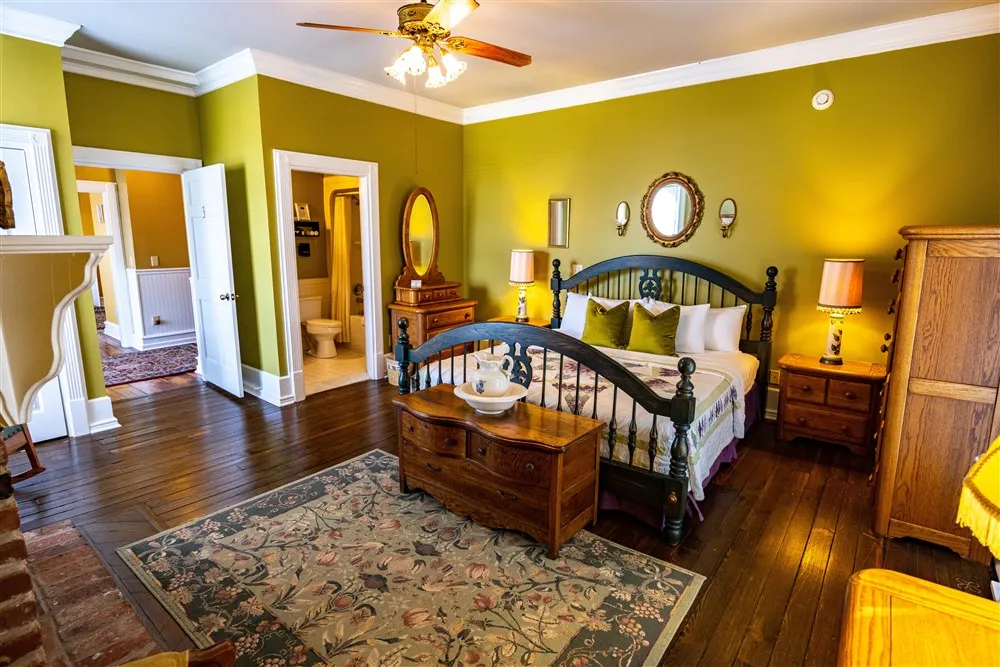 1. You won't have to drive (or be driven) somewhere else when the reception is over.
At the end of your long, enjoyable (yet exhausting) wedding day, your feet (and your entire body) will be sore. The last thing you'll want to do is get into a car and drive half an hour to your boutique hotel or lodging. You're just steps away from your bed by staying overnight at your wedding venue.
The short distance between your reception and the fluffy comforter and soft cotton linens makes staying in a suite one of the most popular options for newlywed couples looking to relax, unwind and enjoy their first night together as a married couple.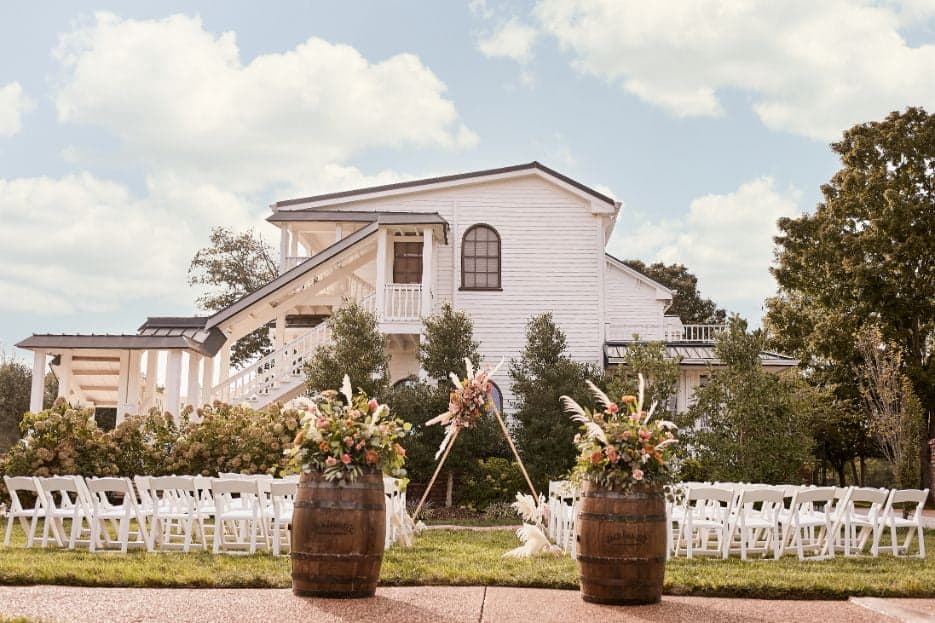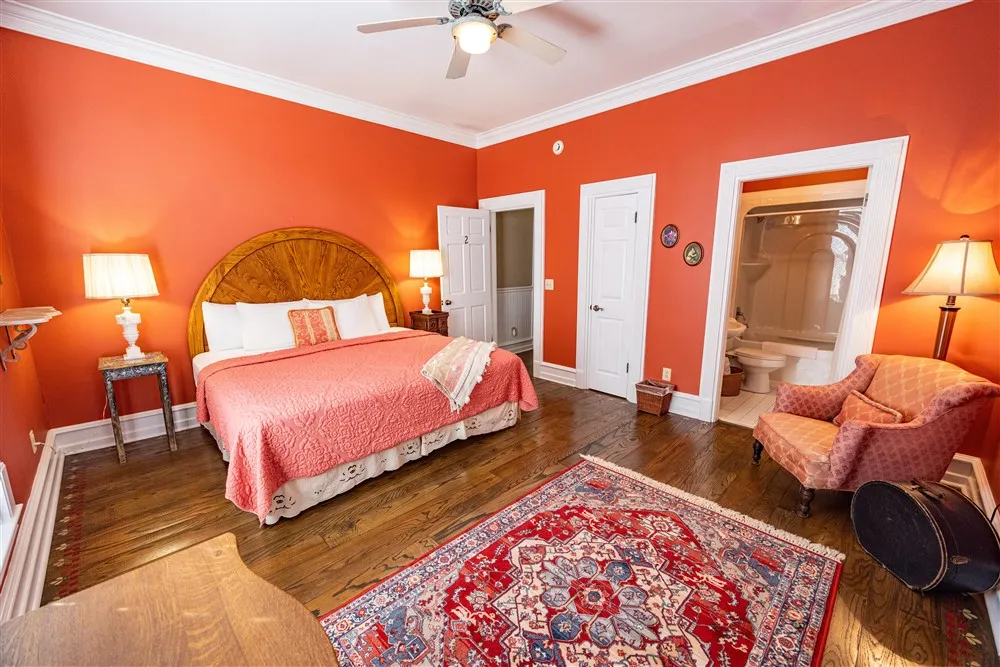 Here's the benefit of staying the night before your wedding
You can choose to stay the night before your wedding or the night of your wedding at Legacy Farms, which many venues in Tennessee don't offer. And if you choose to stay the night before you get married, there are many benefits for you.
For one, you and your guests can go to your rooms after your rehearsal dinner. So if you've all had a bit to drink, you won't have to coordinate Ubers, Taxis, or designated drivers or pay for transportation to get home — you can walk right to your bed.
P.S. Planning a destination wedding in Nashville? Check out our favorite couple's activities in Nashville.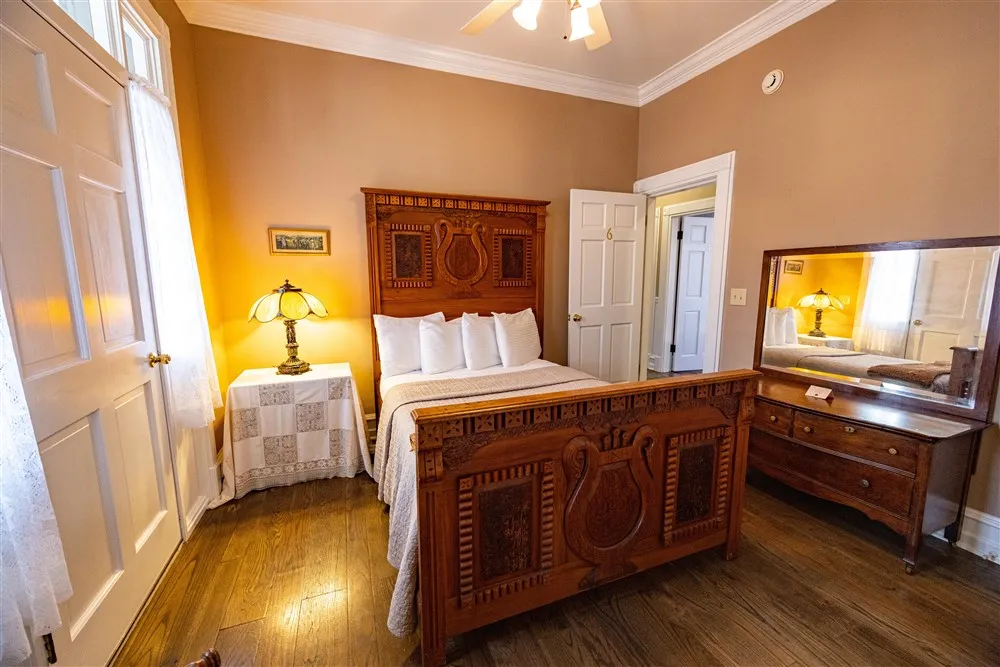 Lodge Wedding Venues
On the morning of your wedding, there's no driving, waiting in traffic, or other unforeseen circumstances that can prevent you from getting to the venue on time. You can relax after breakfast (keep reading to learn about our breakfast) and take your time getting ready for your wedding in your bridal suite.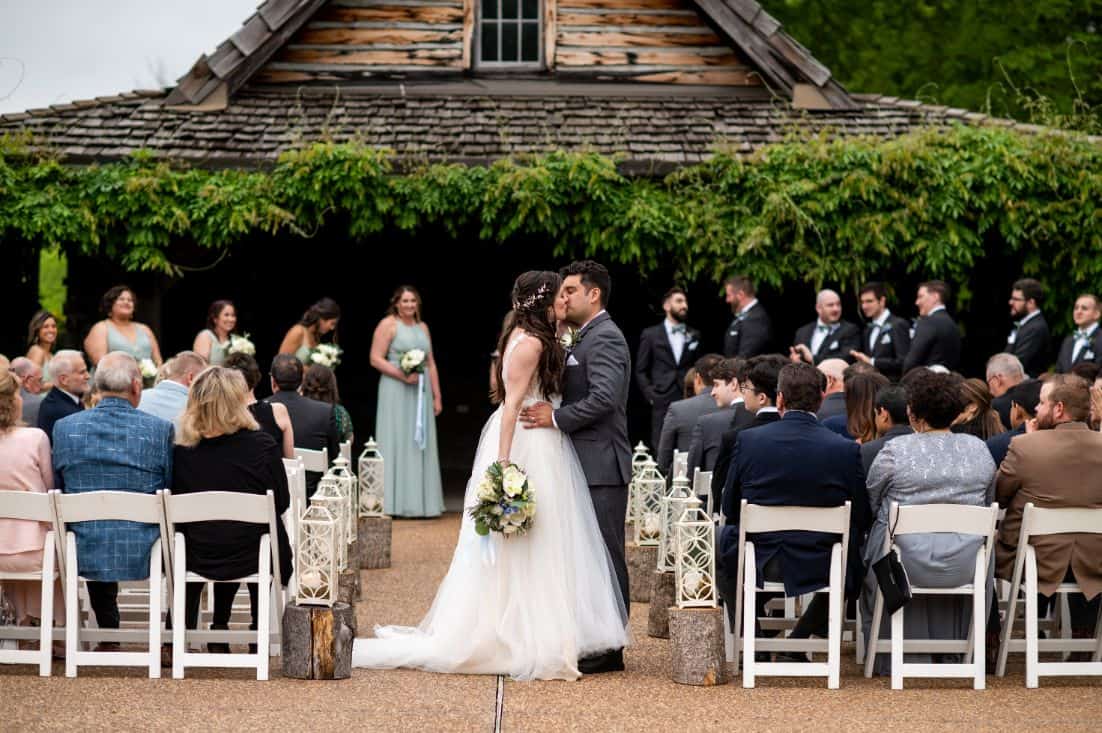 2. Whether you choose to stay the night before or on your wedding night, you'll save time and money.
As well as saving time by staying over at your wedding venue, you also save money. There's no need to shell out for transport from your wedding venue to your wedding night accommodation. Plus, coordinating and relaying room block information to your guests is time-consuming.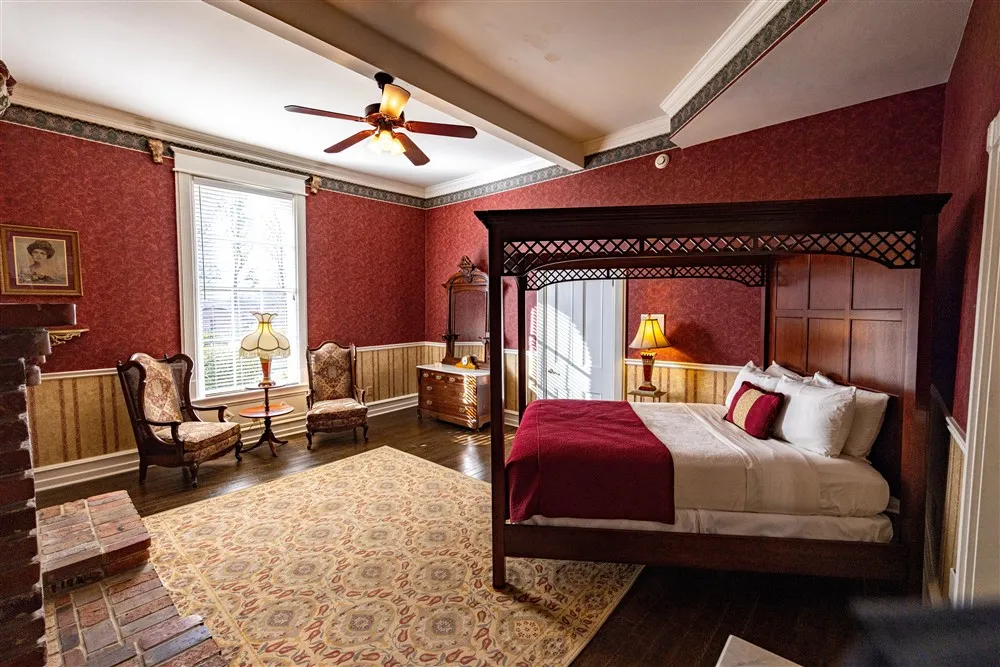 Hotel Weddings & Hotel Wedding Venue Info
Room blocks can be frustrating, create issues, and add more stress that you don't need to your wedding planning. Just check out this thread here to read about wedding couples frustrated by wedding blocks.
3. You'll be able to sneak in some special moments together.
Between the ceremony, reception, wedding events, and people stopping to congratulate you and offer you kind words, there's not much time for you and your spouse to enjoy privately on your wedding day.
If you stay at a wedding venue that doesn't offer accommodations, you wouldn't have a private sanctuary to sneak off, just the two of you.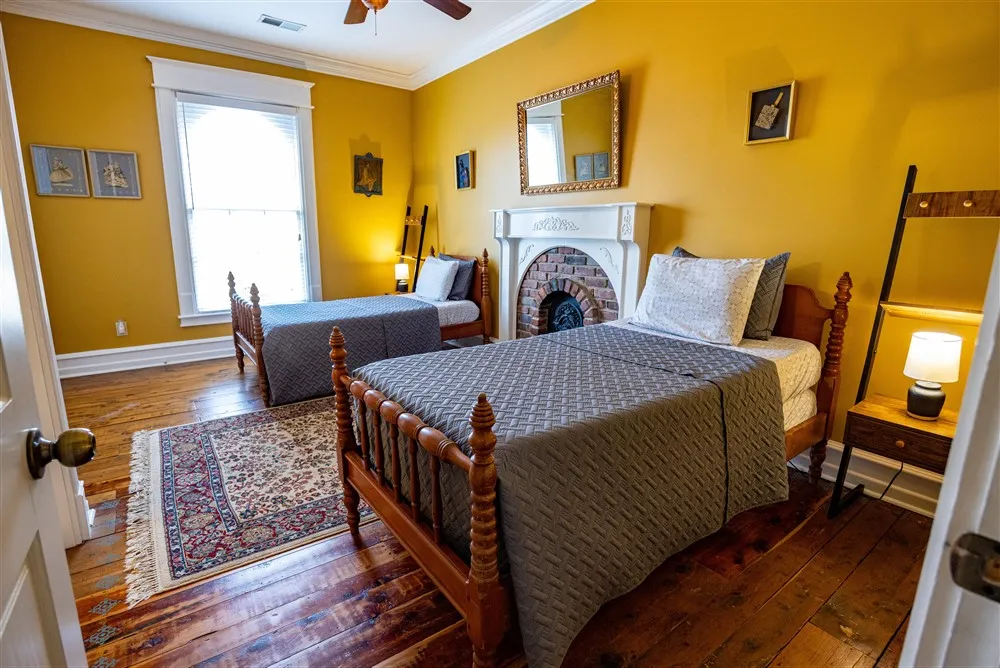 All-Night Wedding Venues
And there may be a few moments during your wedding day – whether you feel passionate, overwhelmed, anxious, or thrilled – that you and your partner will be longing for a quick break from your celebrations. While your guests have their cocktail hour at outdoor spaces, you can sneak inside for a moment.
Staying overnight at the wedding venue and having onsite accommodations means you have your private sanctuary to escape to at any time to digest your special day together.
In addition to this, staying on-site at your wedding venue means you can dance the night away with your guests.
Sleeping overnight can ultimately strike the right balance between spending time with your family and friends on your wedding day and stealing a few moments together as newlyweds.
4. Your closest family and friends don't have to worry about getting home.
Unique venues with accommodations allow your guests to let their hair down since their bed is just a few steps away. And you can fully relax and enjoy your reception (especially if a few cocktails are involved!) without having to worry about walking any further in your heels or coordinating a ride home.
Staying overnight at your wedding venue is much better than booking hotel room blocks or other lodgings. It's no secret that wedding guests don't love room blocks. Often, hotels charge even more for room blocks than just booking online.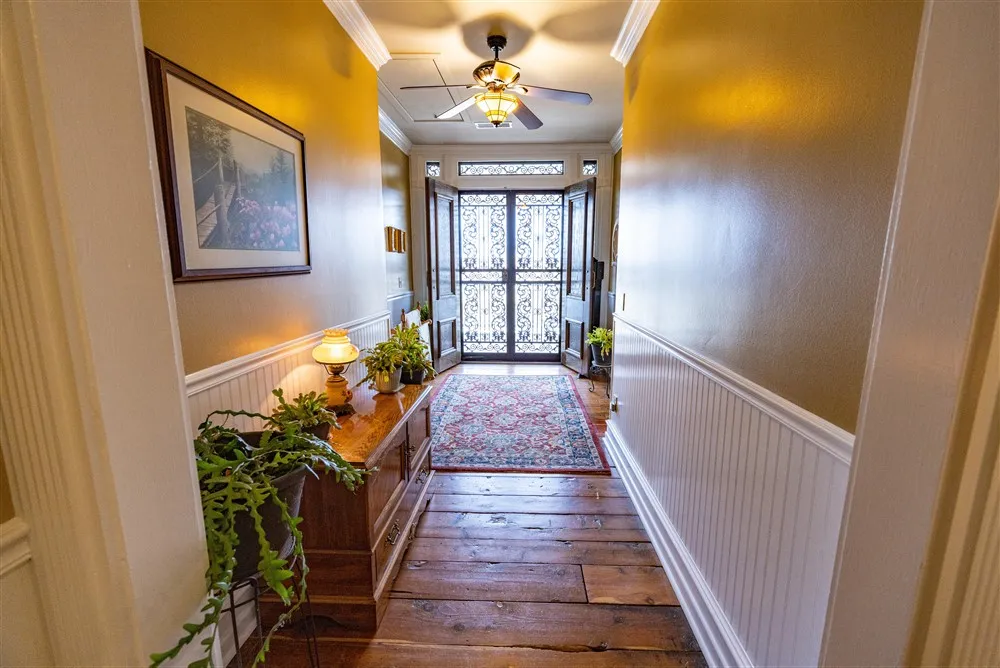 There are lots of threads and forums about this online. Make your guests have a seamless experience by giving them the option to stay overnight at our wedding venue.
When you tour our award-winning venue, Legacy Farms, we'll give you a private tour of the lodging options available for you and your guests. When touring other Tennessee venues, pay close attention to what they offer and any hidden fees or unwanted surprises.
For example, luxury hotels, indoor venues in downtown Nashville, and boutique hotels often charge corkage fees, external vendors fees, power drop charges, and overtime.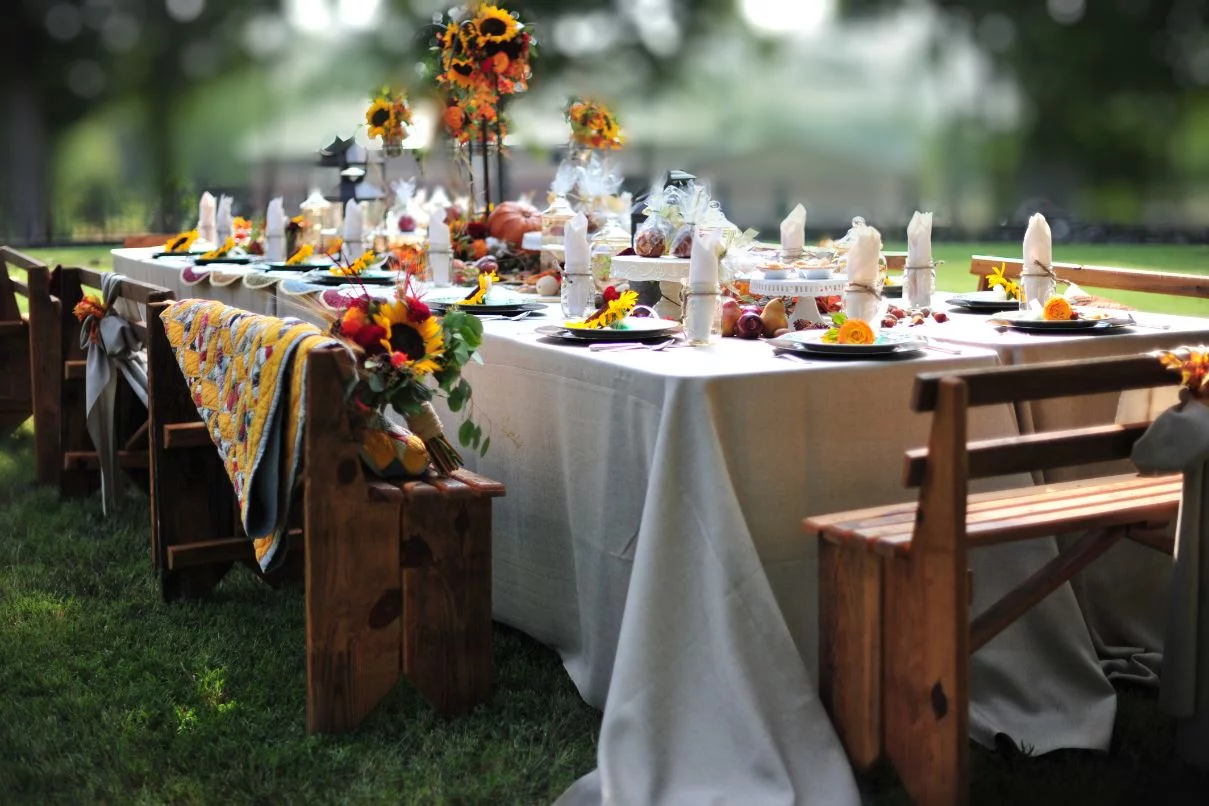 Did we mention that breakfast is included?
After waking up (or hitting snooze a few times), you can get dressed and come walk down the gorgeous staircase to a delicious buffet-style breakfast cooked in-house by our kitchen staff! We think it's the most savory way to start your day.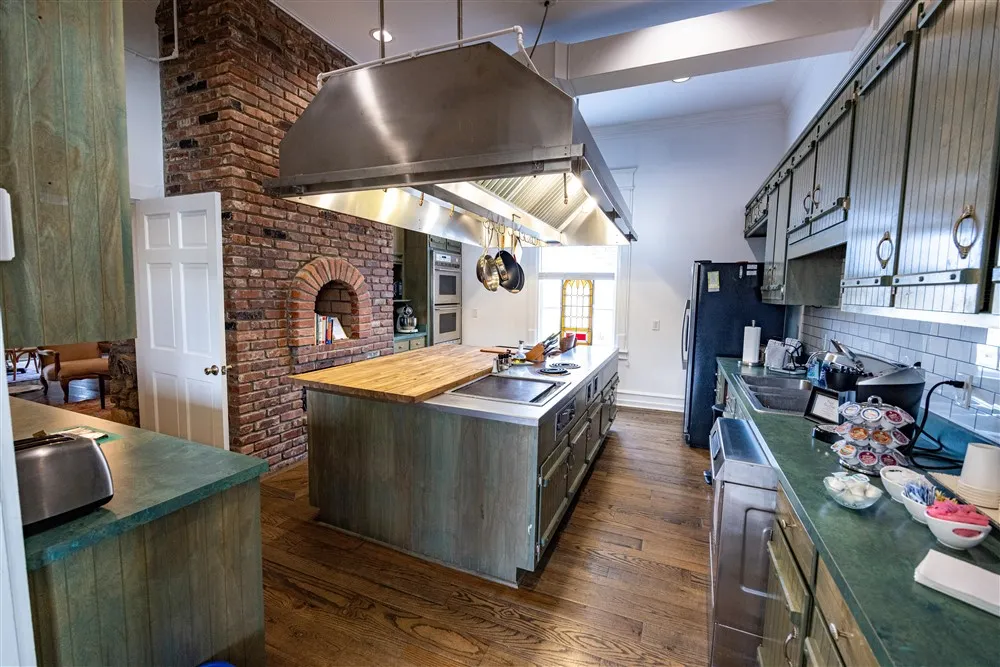 Instead of having to scramble to book a breakfast or brunch at a separate location, which takes time, effort, and money, you can have breakfast at our venue. When you start touring Tennessee venues, be sure to check if they'll serve you and your guests a delicious in-house breakfast!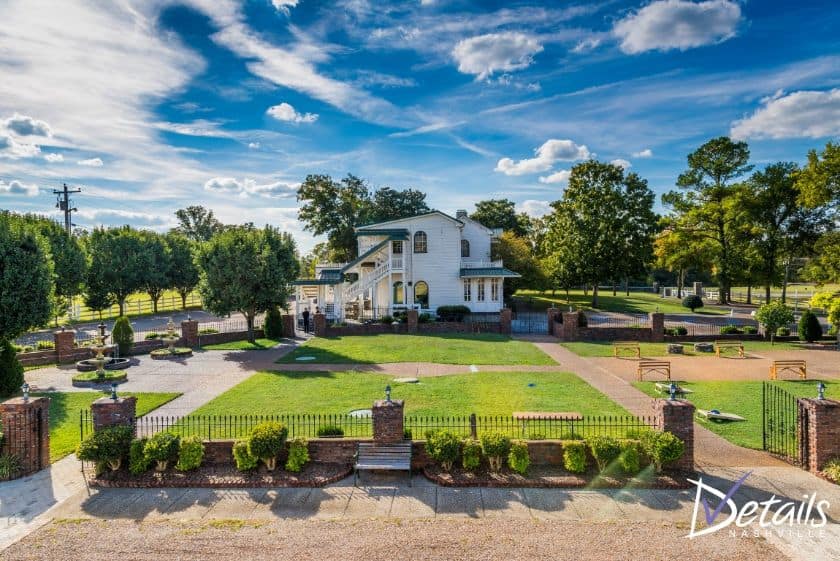 5. Overnight accommodations are a thoughtful and personal touch.
When browsing unique wedding venues and thinking about your wedding day, ceremony, and reception, having guest rooms for your guests is a thoughtful and personal touch.
Having guest rooms for your loved ones at your wedding venue is a thoughtful touch for your wedding. With the convenience of having all their belongings nearby, they will feel more at home and less like an outsider.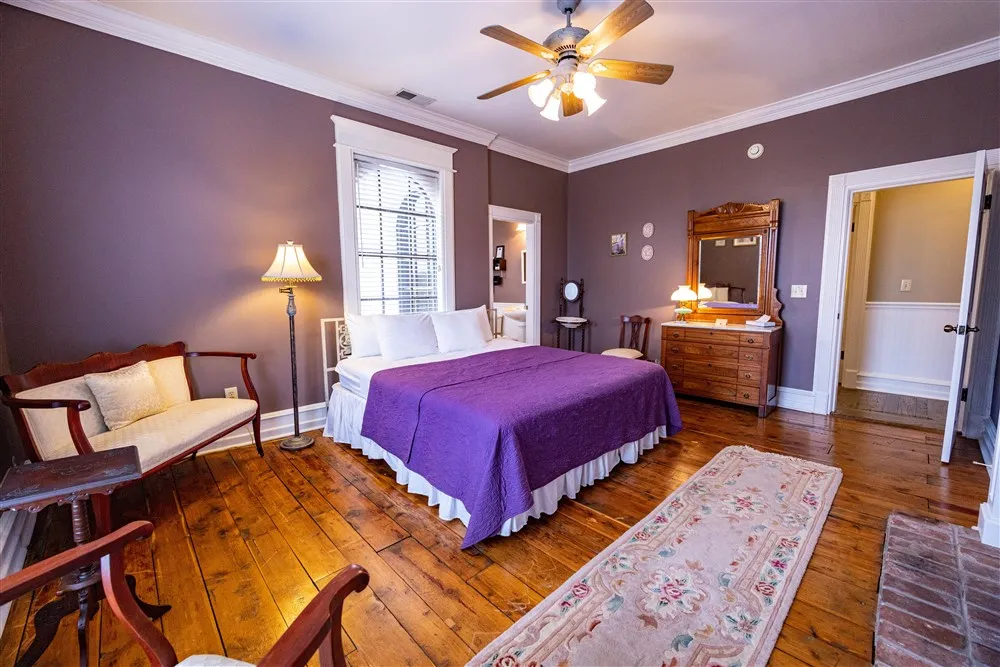 This can help with any lack of sleep that may have been caused by travel or late-night festivities on the day before or at your wedding! You also have the convenience of having your guests present for every moment and get to watch them enjoy themselves more because they're not exhausted from traveling or constantly running to pack up a bag before bedtime.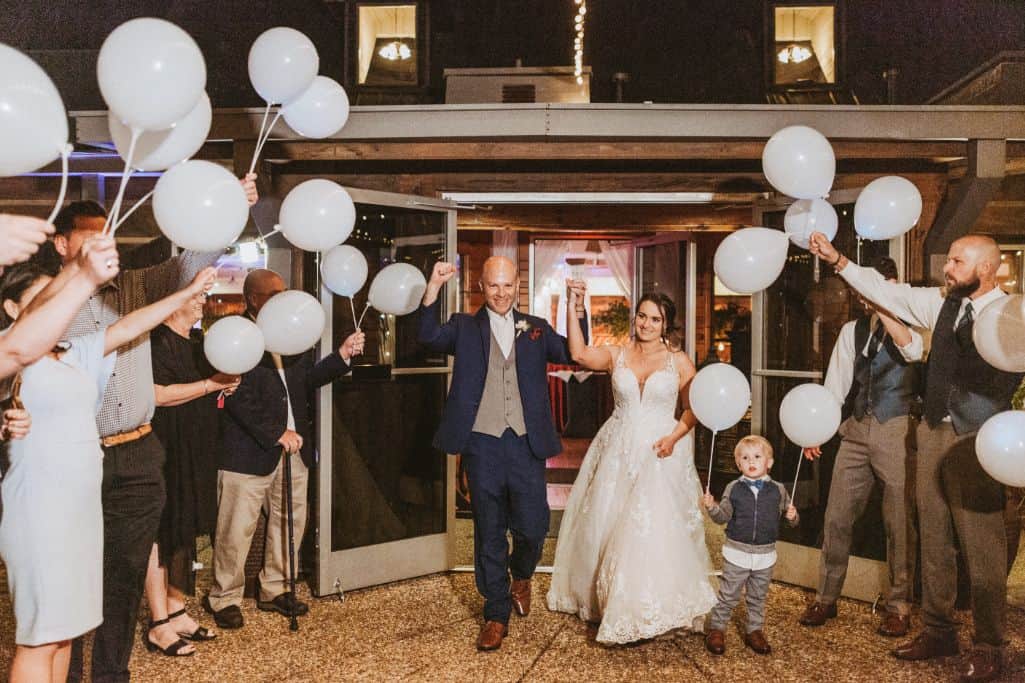 Staying overnight is an excellent choice for intimate weddings.
Intimate weddings have a smaller guest count…but we also think it means a wedding that allows you to have more personal interaction with your closest guests! If you want your wedding to feel intimate and small, where you can interact more with your guests, this may be a great option.
And with fewer guests, you may have more room in your budget to make your intimate wedding an incredible experience, including staying overnight at the venue. Keep this in mind when you're searching for a venue in Tennessee so you can be sure to create the best wedding experience possible.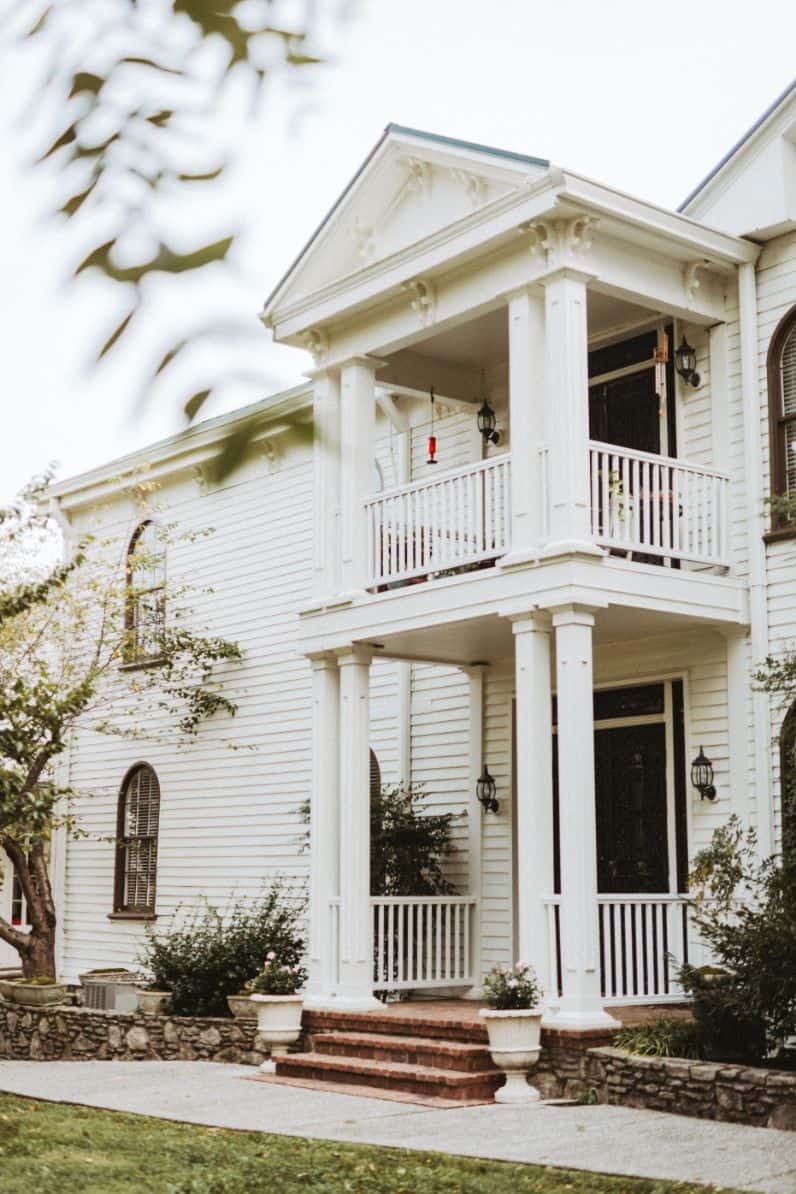 More info about the Manor: Our onsite exclusive lodging
This is no ordinary Nashville venue with a historic mansion! The Legacy Farms Manor showcases the elegance and timeless charm of the 1800s with its architecture and style. At the same time, many beautifully appointed amenities and modern luxury have been added for your wedding parties' comfort and conveniences.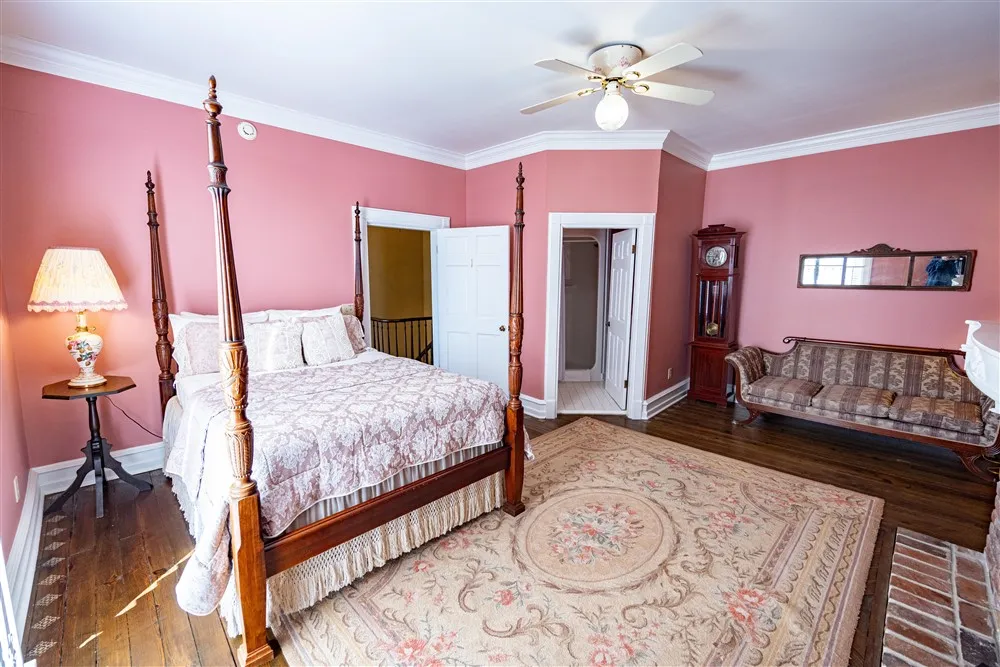 Legacy Farms is a great fit for your wedding weekend if you want an exclusive, historic venue with 22 acres all to yourself, Southern elegance, and country charm.
Our 1800s mansion is a far more intimate choice than a boutique hotel. The house has a jaw-dropping foyer, hardwood floors, exclusive verandas, five stunning fireplaces, an outdoor balcony, many guest rooms, a morning room, and a large gathering area on the ground floor for your bridal party, friends, and family.
It has all the charm of a boutique hotel, without outside guests or intruders – just your closest friends and family to make for the perfect wedding.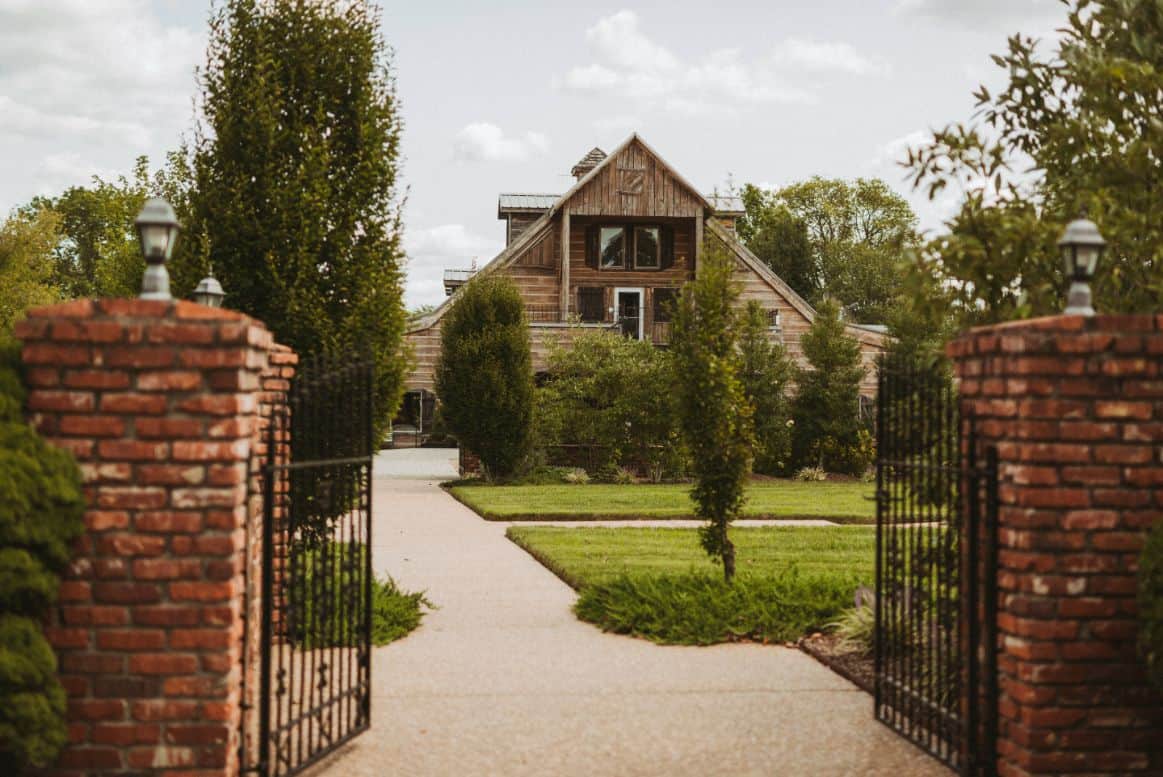 More information about our award-winning private venue and estate
Located about half an hour east of the Nashville airport, our historic grounds open with a stately tree-lined entrance. Lush meadows include a log cabin built in the 1800s, the Event Center that can accommodate up to 300 guests, courtyards, and a rustic-covered pier overhanging the pond.
Our property and facilities are perfect for hosting a wedding, private events, rehearsal dinners, and more. From large weddings to intimate ceremonies, our local vendors and staff are here to ensure your unique style is honored on your special day at our Nashville wedding venues.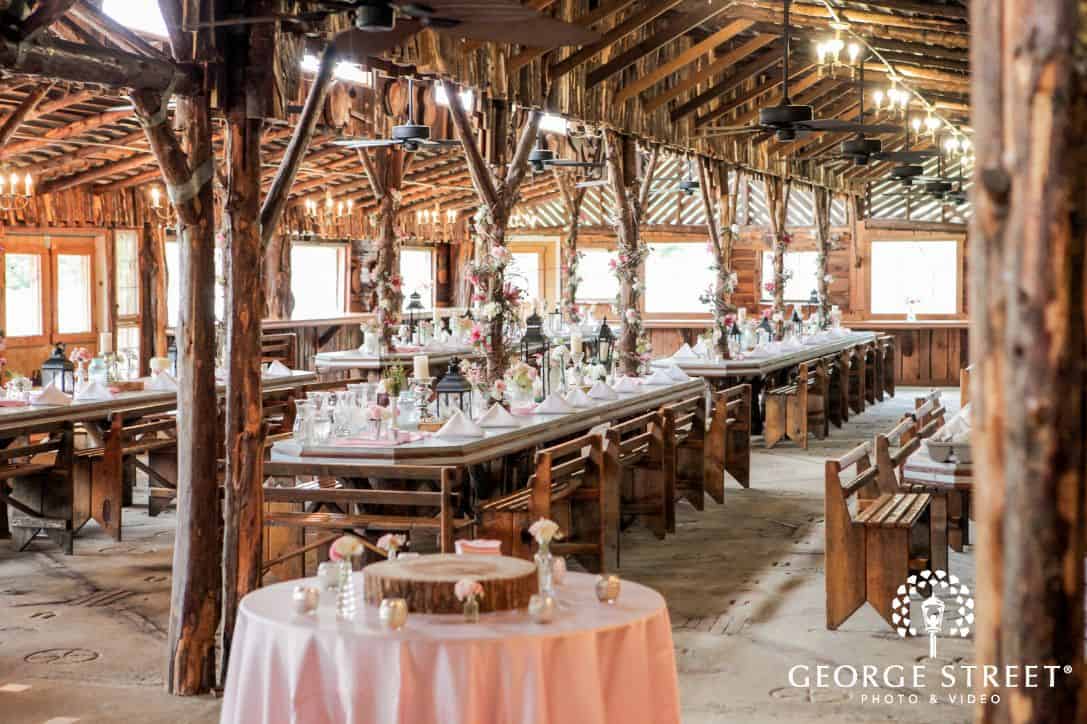 More information about our reception site, Heritage Hall
After you've finished your outdoor ceremony, many wedding couples like to host their reception and sit-down dinner in Heritage Hall. Heritage Hall lets natural light stream in through the windows with its stunning and rustic design.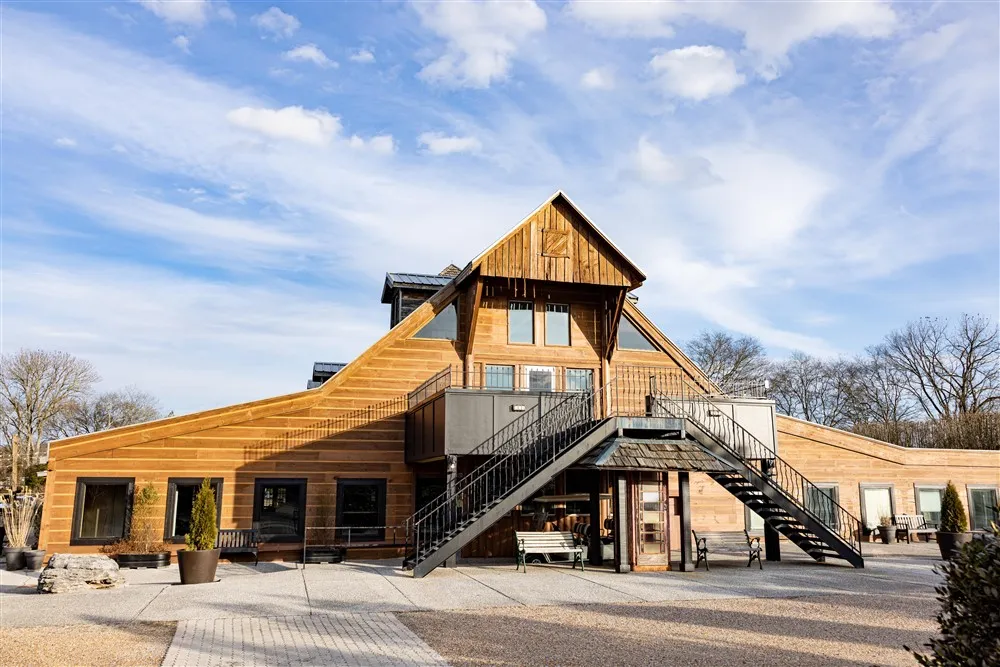 The romantic sliding barn doors allow your dramatic entry. This space accommodates up to 300 for your wedding or banquet event. Certain floor plans have accommodated even higher numbers in case your occasion is a larger event, something some wedding venues in Tennessee can't offer.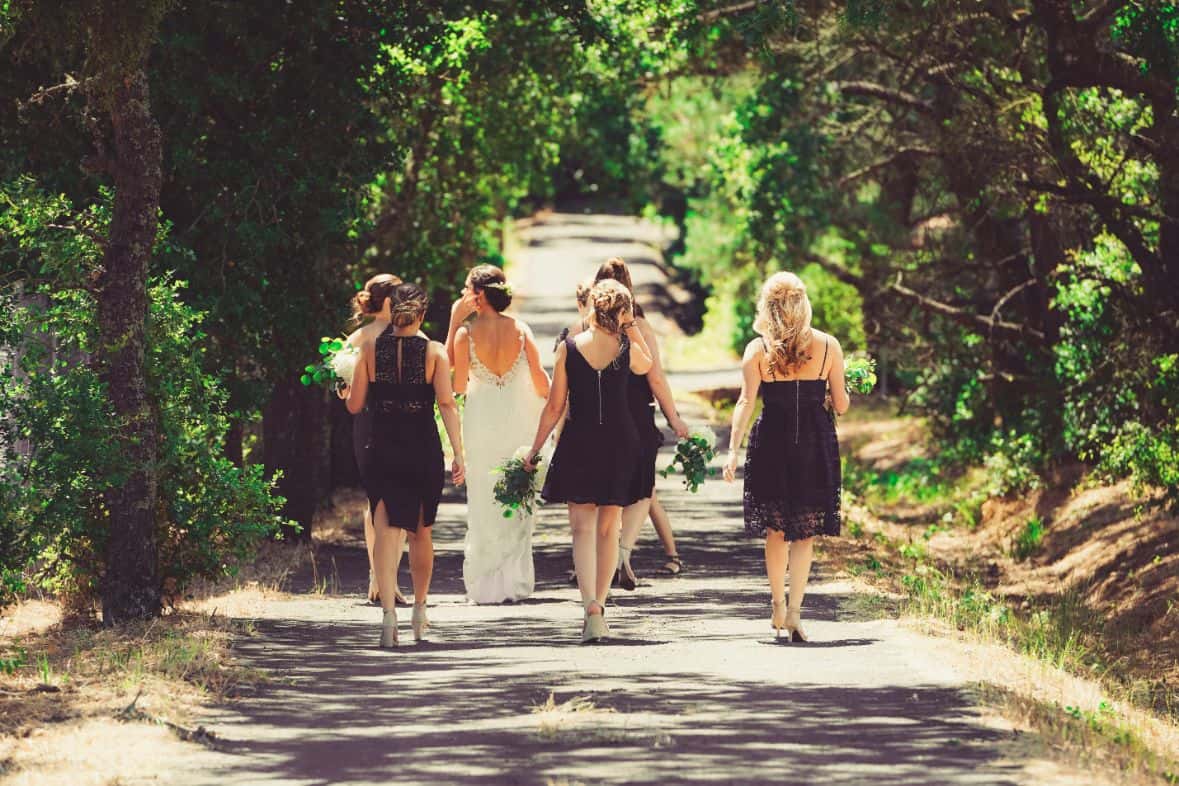 Hotel rooms are not an excellent choice for your guests.
The hotel will have tons of other guests, not from your wedding, and it can get noisy and isn't very private. Also, you may have to pay for an extra night if someone has to check out early and you want them to move into another room.
Plus, your wedding guests will need transportation back from the wedding venue, and it can be hard on their feet by then because of all the dancing they've been doing at your reception!
The private estate venue should have private guest lodging, making their experience much more enjoyable. The wedding couple can spend time with their family and friends after the wedding before heading home or on an exotic honeymoon!
Finally, your guests can enjoy a relaxing breakfast morning with plenty of fuel to keep their energy high for your big day!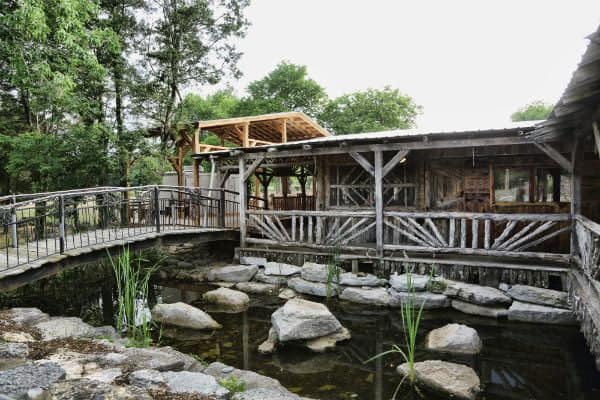 How to select the best Tennessee wedding venue for you.
Choosing the perfect Tennessee wedding venue is one of the most critical decisions for a couple. And because it's such an investment, many couples like to do their research before making that final decision by visiting some different Tennessee wedding venues.
If you need help narrowing down your options and picking a date, call us! You can search through Tennessee wedding venues on The Knot, then filter them even further with more specific details so that they recommend only those Nashville event spaces best suited for what you are looking for!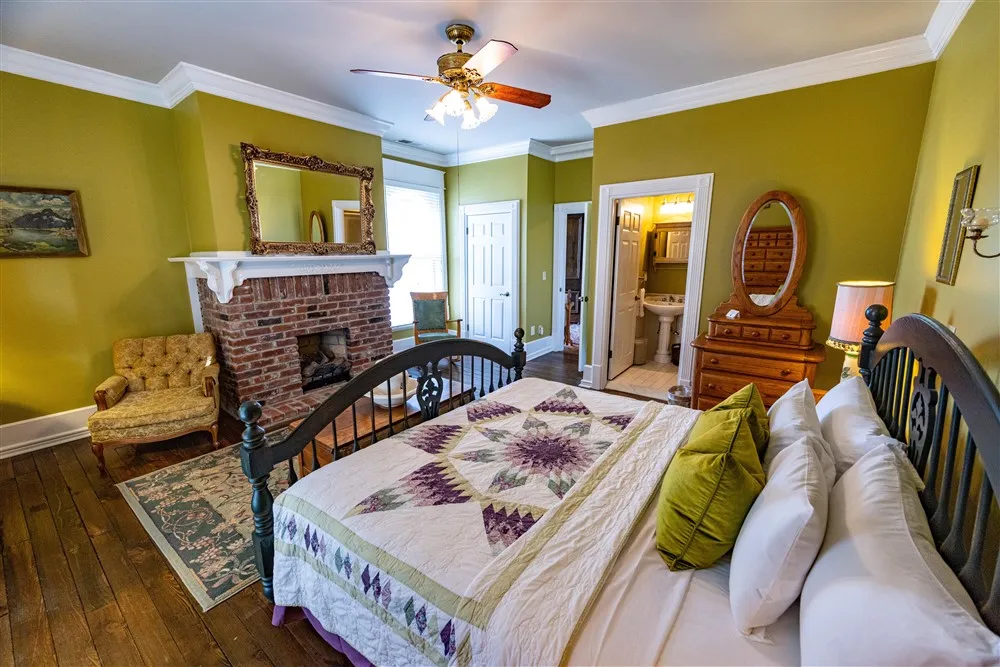 But even looking for wedding venues on The Knot can be overwhelming, sometimes, it's best to start by narrowing down some of the most challenging questions first. Here is a quiz you and your fiance can take to narrow down your wedding venue search.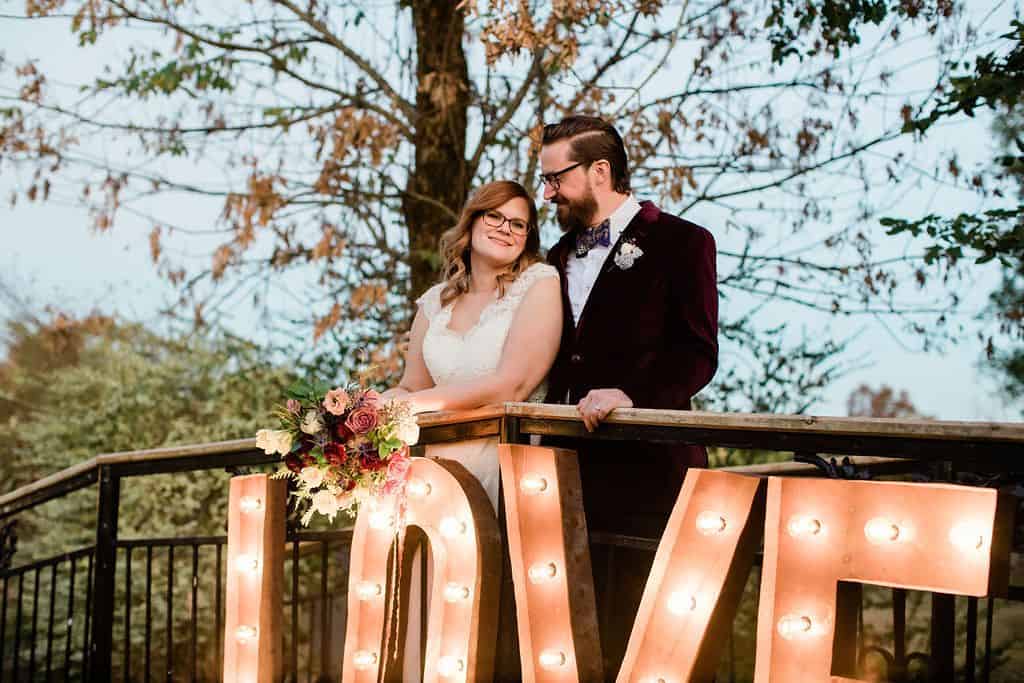 The first thing to ask when searching for wedding venues in Tennessee
Along with the obvious questions about catering and the hidden or additional cost of various all-inclusive packages, find out if there is an outdoor area for your ceremony or reception. Ask to see what setup options are available in case it rains! Finally, don't forget to ask for a contract copy before you sign anything else! Whether you're dreaming of rolling hills, a grand ballroom, spectacular views, flexible spaces, a working farm, or your ideal setting, you'll want to know this before you start searching. But don't limit yourself to these ideas or terms.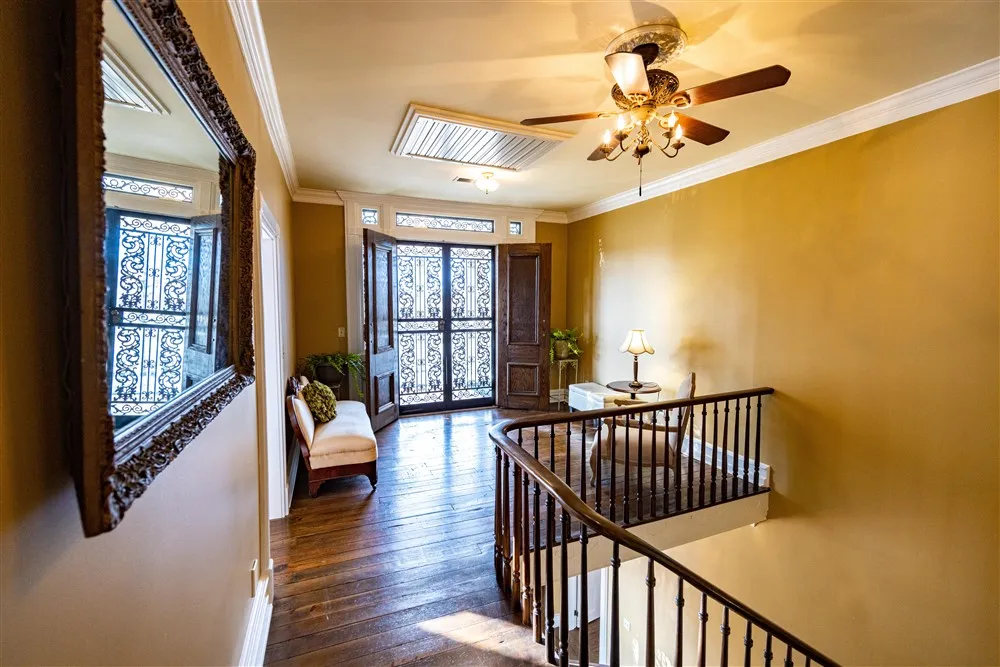 Legacy Farms is one of the top-rated wedding venues outside of Nashville, TN.
Ready to start planning your dream Tennessee wedding? Legacy Farms has everything you need! From a gorgeous venue and an experienced planner, the perfect day is just around the corner.
Tennessee has some of the most beautiful wedding venues around. Legacy Farms provides beauty, elegance, and rustic charm. We proudly offer couples the perfect setting for an intimate ceremony or a more upscale and lavish affair. We can take care of all your needs, from officiant selection to food catering, with no hassle!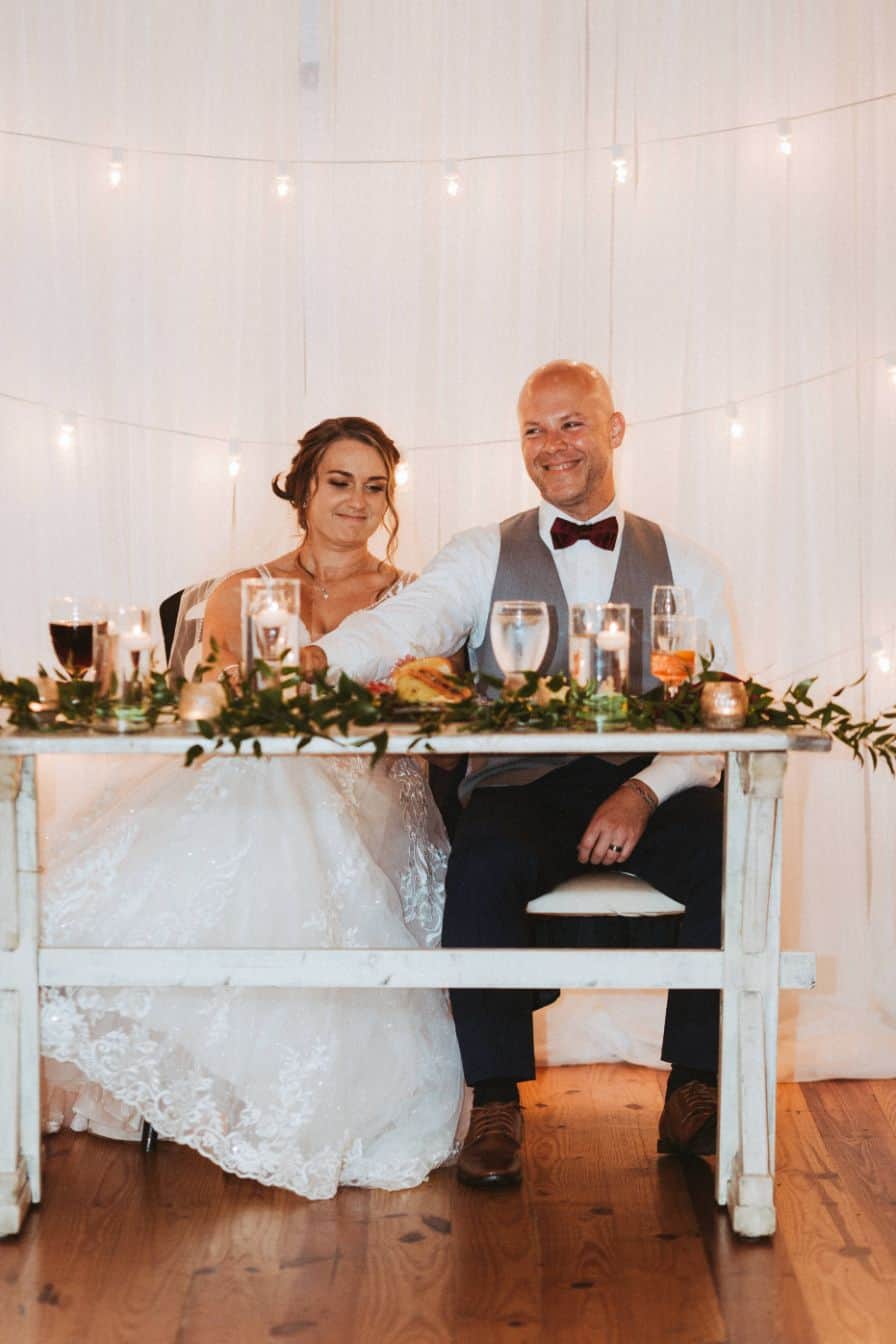 How big do you want your wedding to be? What type of food do you want to serve?
When you're looking at Tennessee's best wedding venues, many factors come into play when deciding which one would be suitable for your event; size requirements, preferred cuisine selections, outdoor wedding ceremony and indoor options, and even what time of year it will fall on. Luckily if any trouble arises in this process – we have a team ready to help ensure everything goes smoothly.
Picking from a sea of fantastic wedding venues is one of the most challenging aspects. Luckily in Tennessee, there are so many options to choose from!
The great thing about having an outdoor wedding with our beautiful Tennessee scenery and gardens as your backdrop is that it'll make every guest feel energized when they're getting ready for such fun festivities!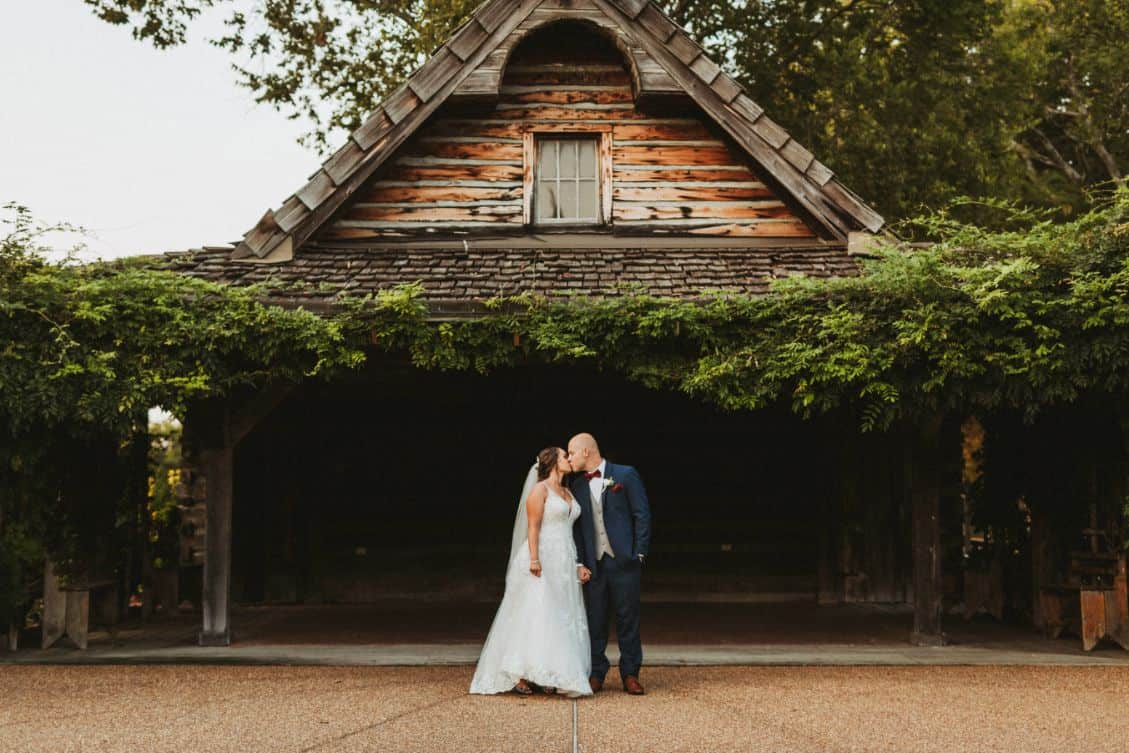 Narrowing down wedding venues is no easy task, but we hope we were able to help!
We hope we helped you narrow your search for wedding venues and determine the best place to get married! Suppose you have questions about our lodging, estate, outdoor ceremony, or anything else. In that case, how do we compare to other wedding venues, or anything else,e don't hesitate to reach out to us!
P.S. Use our budget planner to help narrow your wedding venue search.
Planning your dream wedding in Tennessee has never been easier! Whether you choose to get married at an upscale resort or a rustic red barn, there are many possibilities for all budgets.
If money is tight and you need help figuring out what it will cost, use our planning tools before getting too far into the search process. We also offer tools that can track down everything from invitations to flower arrangements, so there's no guesswork left when deciding on vendors and your total budget!
Where else can I search for venues with lodging?
| City/Town | Distance from Nashville (approx.) |
| --- | --- |
| Franklin | 20 miles (32 km) |
| Murfreesboro | 34 miles (55 km) |
| Brentwood | 11 miles (18 km) |
| Hendersonville | 18 miles (29 km) |
| Smyrna | 23 miles (37 km) |
| Gallatin | 32 miles (51 km) |
| Spring Hill | 40 miles (64 km) |
| Lebanon | 36 miles (58 km) |
| Mount Juliet | 17 miles (27 km) |
| Columbia | 46 miles (74 km) |
| La Vergne | 20 miles (32 km) |
| Dickson | 40 miles (64 km) |
| Shelbyville | 54 miles (87 km) |
| Ashland City | 24 miles (39 km) |
| Goodlettsville | 12 miles (19 km) |
| Portland | 35 miles (56 km) |
| Springfield | 30 miles (48 km) |
| White House | 22 miles (35 km) |
| Nolensville | 19 miles (31 km) |
| Clarksville | 47 miles (76 km) |
| Thompson's Station | 24 miles (39 km) |
| Greenbrier | 29 miles (47 km) |
| Fairview | 26 miles (42 km) |
| Kingston Springs | 23 miles (37 km) |
| Dickson | 40 miles (64 km) |
| Smyrna | 23 miles (37 km) |
| Belle Meade | 10 miles (16 km) |
| Eagleville | 36 miles (58 km) |
| Pegram | 15 miles (24 km) |
| Woodbury | 52 miles (84 km) |
| Rockvale | 28 miles (45 km) |
| Chapel Hill | 43 miles (69 km) |
| Ridgetop | 16 miles (26 km) |
| Westmoreland | 48 miles (77 km) |
| Pleasant View | 24 miles (39 km) |
| Cross Plains | 30 miles (48 km) |
| White Bluff | 37 miles (60 km) |
| Burns | 33 miles (53 km) |
| Lafayette | 60 miles (97 km) |
| Carthage | 57 miles (92 km) |
| Hartsville | 52 miles (84 km) |
| Alexandria | 52 miles (84 km) |
| Centerville | 57 miles (92 km) |
| Unionville | 59 miles (95 km) |
| Watertown | 40 miles (64 km) |
| Erin | 73 miles (117 km) |
| Pegram | 15 miles (24 km) |
| Spring Hill | 40 miles (64 km) |
| Thompson's Station | 24 miles (39 km) |
| Ashland City | 24 miles (39 km) |
Good luck finding your perfect venue. And you can always contact us if you want to learn more about Legacy Farms.