Because no one wants boring wedding send-off ideas or a wedding exit!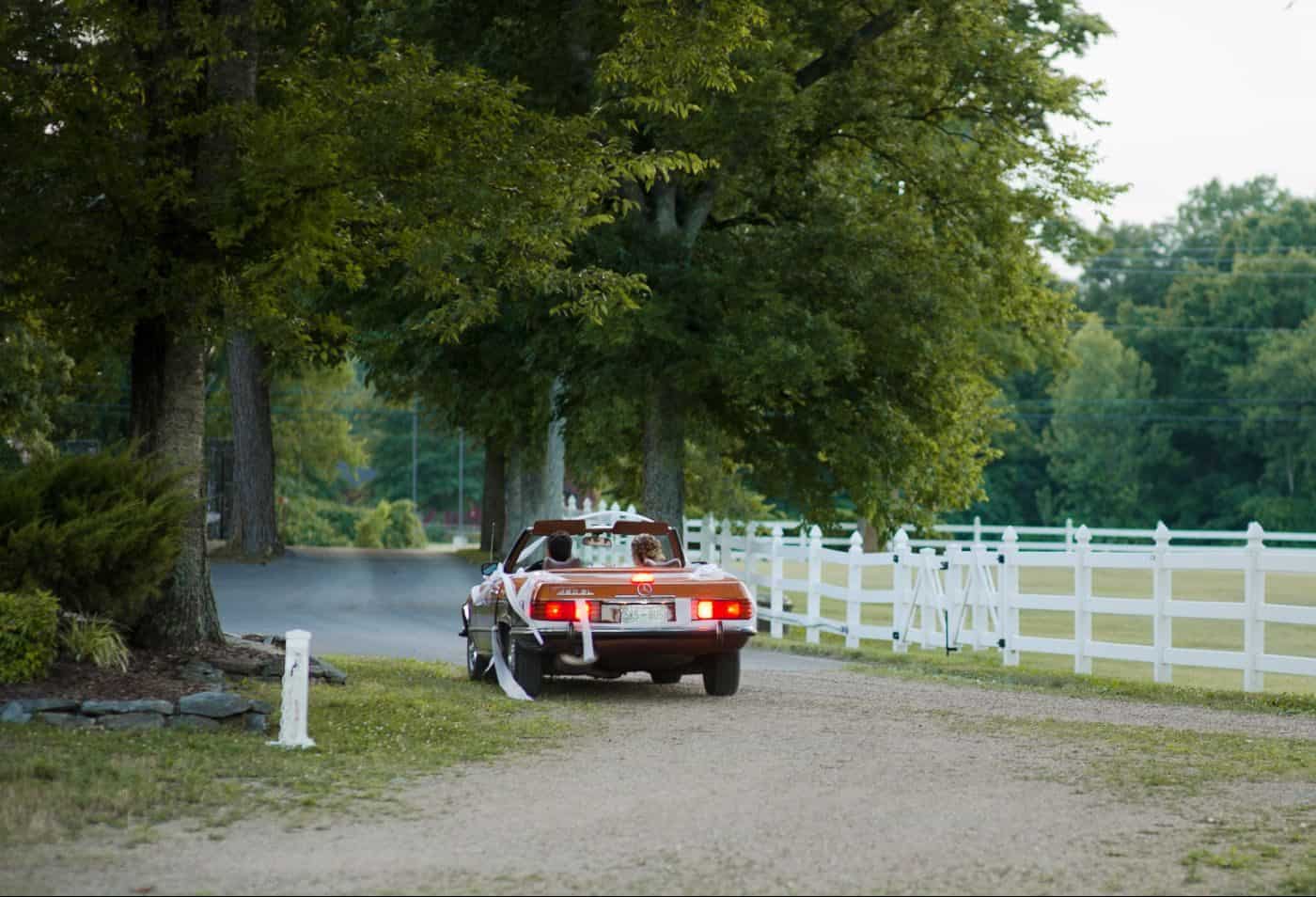 Everyone who has ever planned a wedding knows that one of the most memorable moments takes place as the newlyweds leave their wedding reception, AKA their "wedding exit."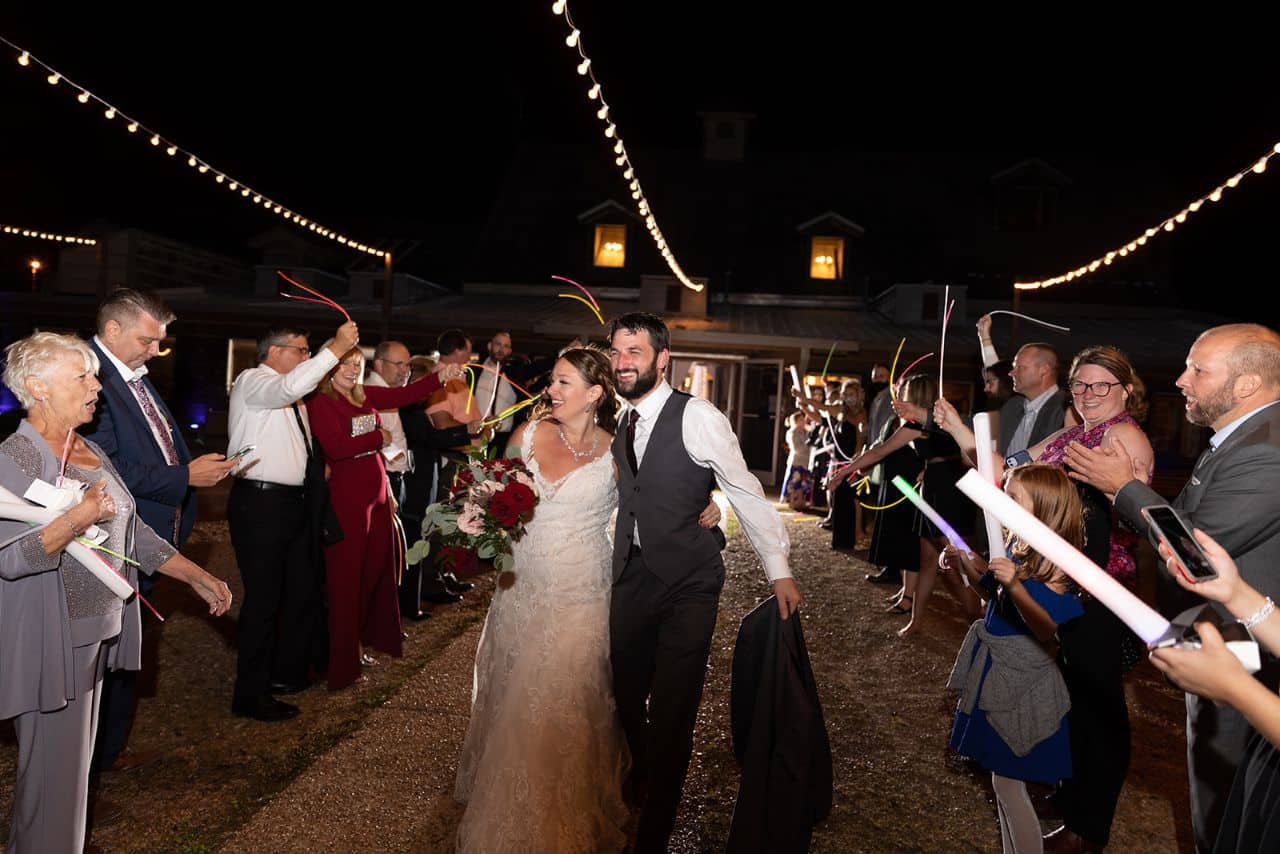 Are you having trouble deciding what to use for your wedding send-off? You already have enough to figure out with the wedding planning process!
At Legacy Farms, we understand your dilemma.
There are so many wedding exit choices it's hard to know which one is right for you and your wedding.
Should you go with bubbles or sparklers? Confetti or glow sticks? A scavenger hunt or photo shoot? It can be more difficult to choose than it should be.
Pick a few, then consult with your wedding party so you can have the ultimate grand exit at your wedding venue.
1) Bubbles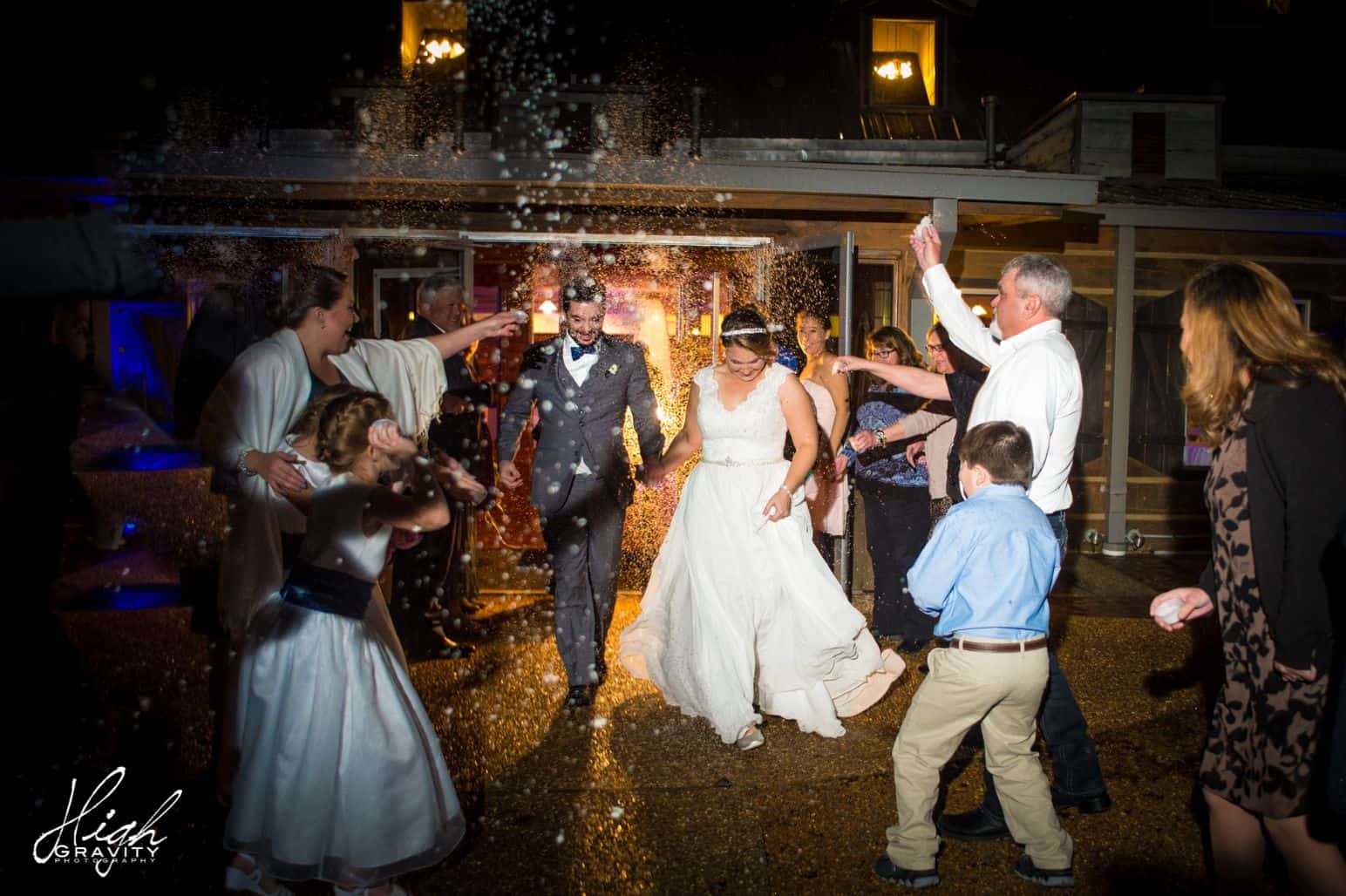 Bubbles are a great choice for a wedding send-off, and they fit the vibe of almost any wedding. Whether you're going for classy or fun, bubbles compliment any farewell at the end of the night.
They are inexpensive and easily accessible so there should be no trouble getting your hands on a few hundred of them.
They don't really make a mess and best of all, they're kid-friendly! Bubbles should be a definite go-to if your wedding will have a lot of little ones.
Bubble machines can be rented or bought online and at some stores. Ask your DJ or company if they have one readily available that will produce bubbles after you've walked out of your ceremony site.
Don't let the bubbles distract from your exit so only use them if there's room for them not to interfere with people walking by.
Bubbles are simply perfect for a Fall wedding or Winter wedding…or really any season your wedding day is in! Who doesn't love bubbles?
2) Confetti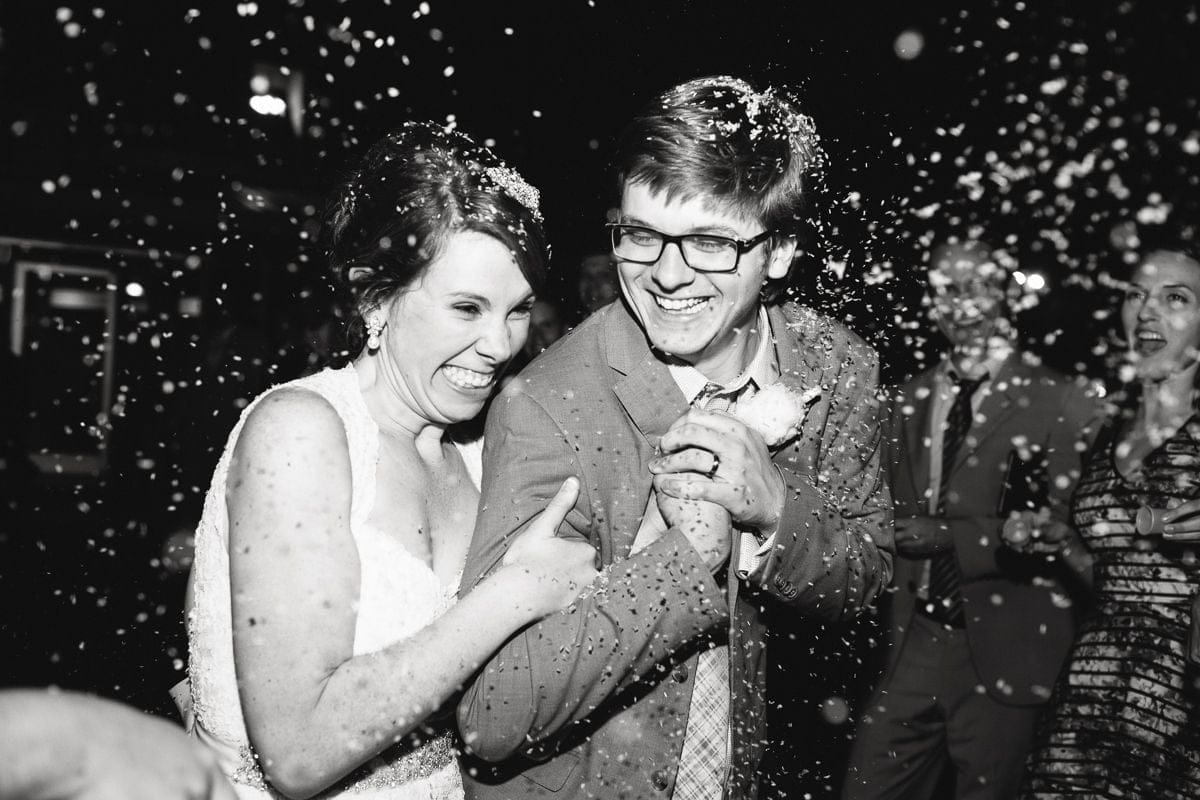 Confetti is similar to bubbles in concept, but this option is more fun because it produces more color! You can purchase disposable confetti products that will turn into a mess after use or you can always be more elegant and choose the reusable kind (may cost more).
You could even match your wedding colors; your wedding guests will have so much fun with this.
Try econfetti
Ecofetti is exactly what it sounds like! It's biodegradable confetti that's safe for the environment and perfect for an outdoor wedding.
There's nothing more traditional than throwing handfuls of confetti on the bride and groom as they make their exit as man and wife. Ecofetti is a fabulous choice for your wedding send-off, and it is super kid-friendly!
Any one of these options is sure to give you an epic, unforgettable wedding send-off. If you just cannot decide on one, you can always combine your favorites!
Try ecofetti and bubbles, or sparklers and glow sticks. Or add in a few fun items like beach balls to make your wedding send-off ideas really stand out!
Toss confetti over the bride and groom
Tossing confetti is becoming quite popular among couples who are looking for something simple but memorable.
Many places have designed custom-made paper confetti with words like "love" "happiness" etc… The most popular choice is multicolored hearts. Have it designed with your names and wedding date.
Make unique toss confetti
Have your DJ create custom-made rice, bubbles, or even birdseed! This will be the most memorable idea of all if you choose to go this route.
A traditional confetti toss (or even where the bride tosses rice) is cheaper than a wedding sparkler. Maybe some rainbow sprinkles confetti is your style? Depends all on the style of your wedding festivities!
You may have to work out some logistics first before putting this into practice but it should be worth it in the end.
Parents will love knowing that they won't have to worry about stepping on little pieces of paper as their children run around on the dance floor later on.
Save this idea for last so you can exit at any time once you know there's nothing on the floor.
3) Wedding Sparkler Send Offs
Sparklers are great for sending off an evening wedding. A newly married couple often doesn't want their exit to interfere with the reception so sparklers allow them to make a grand entrance onto the dance floor, but leave before it gets too late.
You'll need one person to hold each end of the sparkler as your guests light them up! Give instructions beforehand about where people should stand so no one is accidentally burned.
You don't want a mishap to be your final wedding memory!
Make sure there's enough room for everyone to join in on the sparkler exit if you decide to use it at your ceremony site. Your wedding photographer will love this.
Sparklers are a classic wedding send-off item.
However, they do come with a few problems. One, they can be a bit difficult to get your hands on. If you don't have a wedding planner to handle that for you, it's harder to find a few hundred sparklers than it is glow sticks or bubbles.
It is a cute idea, and way more classy than confetti or silly string, so don't be discouraged! Ask your venue, but it's not a good idea for the DIY bride.
They also are not the best choice for a wedding with a lot of young children.
Sparklers do make for an epic send-off (what's more epic than fire?!) but we recommend making sure they can be used safely. Obviously, if your send-off ceremony will be inside, sparklers are an absolute no-no. Even if you will be under a patio or something similar, it's probably best to forego the fire for the evening.
4) Glow Sticks & Necklaces
Glow sticks and necklaces are probably the cheapest, but the most versatile option you can go with for a wedding send-off.
They come in every color of the rainbow and they're reusable! Since we live in such an eco-conscious time, it's likely that many of your guests will appreciate this low-impact idea.
The downside to glow sticks and necklaces is that they don't necessarily work as an elegant send off after a formal ceremony.
If your site doesn't allow bubbles or sparklers, then having something light up might be the best way to go.
Glow sticks are tons of fun for young and old, and they are also extremely easy to find. They make no mess whatsoever and they're great for night-time send-offs to add a little flair to your pictures!
You could even supply some glow sticks with escort cards so guests can wave them together when it's time to say goodbye.
5) Beach balls
Beach balls are another option that is more low-key than the others. Have someone stationed at your exit with a bucket full of multi-colored mini beach balls (you can buy them in bulk online or at a party supply store).
When you have made it to your designated spot, have guests do a beach ball toss, it'll make for amazing photos.
Having your guests shower you with beach balls is non-messy and a creative wedding send-off! It's definitely not a grand wedding exit, so probably best for a casual wedding or daytime wedding.
6) Bubbly wedding send offs
This idea is simple but classy: provide an inexpensive bottle of sparkling wine for couples to take home who have just been married!
7) Paper Airplanes
For those who want something a little different we suggest the paper airplane send-off! These airplanes can be as small as your standard airliner or as large as you need.
The paper airplanes go great with destination weddings and work particularly well if you're marrying someone in the military.
Hand them out to all of your guests before saying your farewells and watch as they soar off into the sky after proclaiming, "Just Married!"
Your guest will love this fun and novel take on the wedding send-off and it's bound to make for some cute photos once you return from your honeymoon.
8) Paper Lanterns
If you're looking for something a little more traditional, sky lanterns are always popular.
Once your guests release them into the sky they'll watch as their lantern floats high above the event venue towards the heavens. It's sure to make for some amazing wedding photos with this great send-off!
Plus, if you happen to be having your wedding at night time, these are a fabulous way to provide some extra ambiance and set the mood just right for saying goodbye. It makes for the most beautiful photos.
9) Flower Petals
Flower petals are a simple and effective way to decorate the property for your wedding send-off ideas. Not only do they smell amazing but also look gorgeous strewn across the aisle, on the dance floor, and around the dessert table.
Your guests will love being able to take home a piece of your special day with them as they toss these great wedding send-off ideas into the air!
Plus, if you're going for a more rustic or country-themed wedding, you can use a range of different flower types including dandelion seeds and wildflower mixes rather than just traditional rose petals if that's what works best for your event.
10) Hire a balloon artist
Balloon artists are fun, but they do cost more than the others. If you want to make sure guests remember your wedding for years to come, this may be an idea worth investing in.
You can find different types of balloon decorations online or at party supply stores that will fit the theme of your wedding perfectly!
Balloons have become very popular recently so it's definitely an idea people won't forget about soon.
Your wedding guests can toss their creations at you at the end of the night. Definitely more quirky than wedding sparklers, but one of the more creative wedding exits we've seen!
11) Mix and match or come up with your own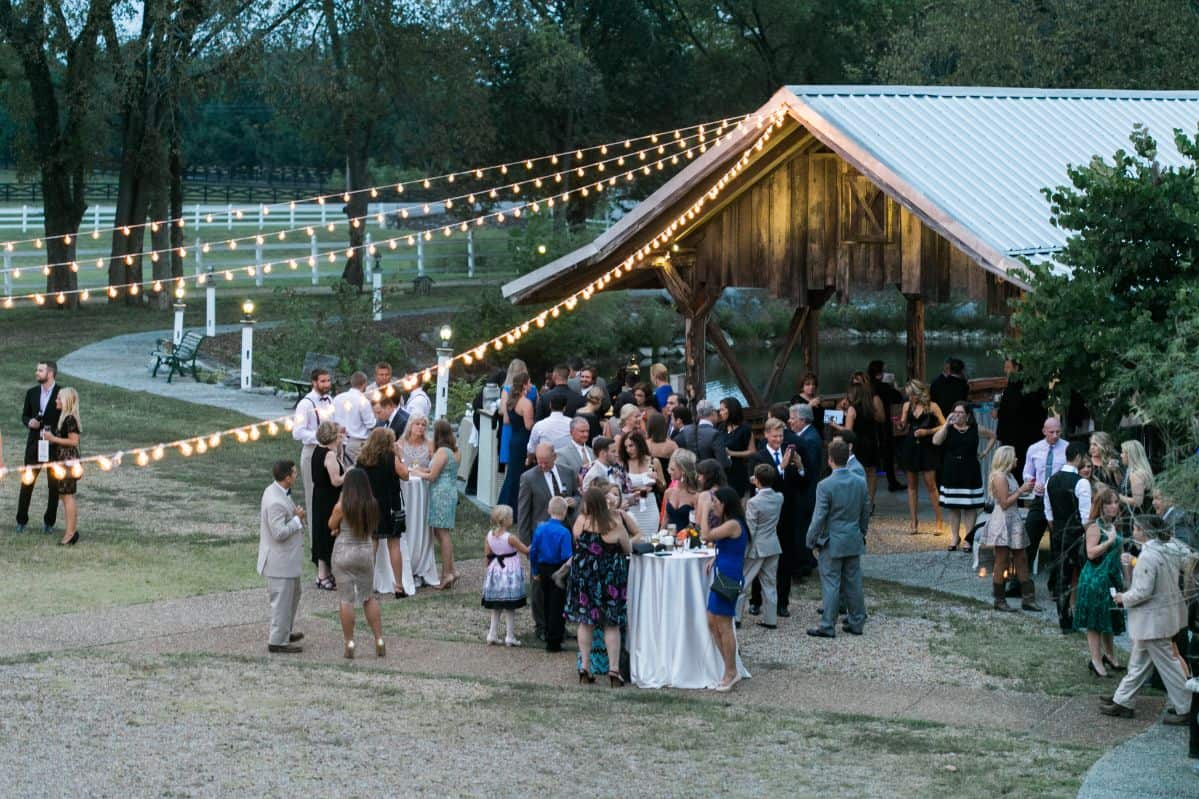 There are no rules when it comes to a wedding exit at your wedding reception! If you're feeling creative, do some research online for new ideas that have never been used before as a grand exit.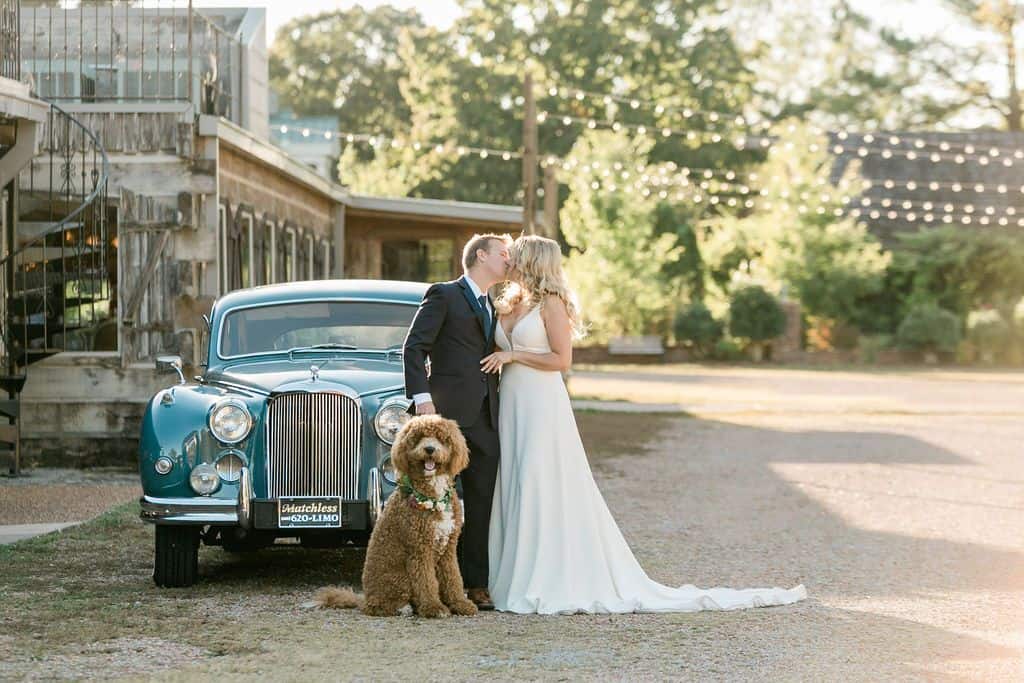 There are so many wedding planning tips beyond this article for your wedding theme, and wedding send-off ideas/grand exit ideas.
There's a great chance your guests and bridal party will be blown away by what you come up with as long as it doesn't cause any safety hazards throughout the night at your wedding venue.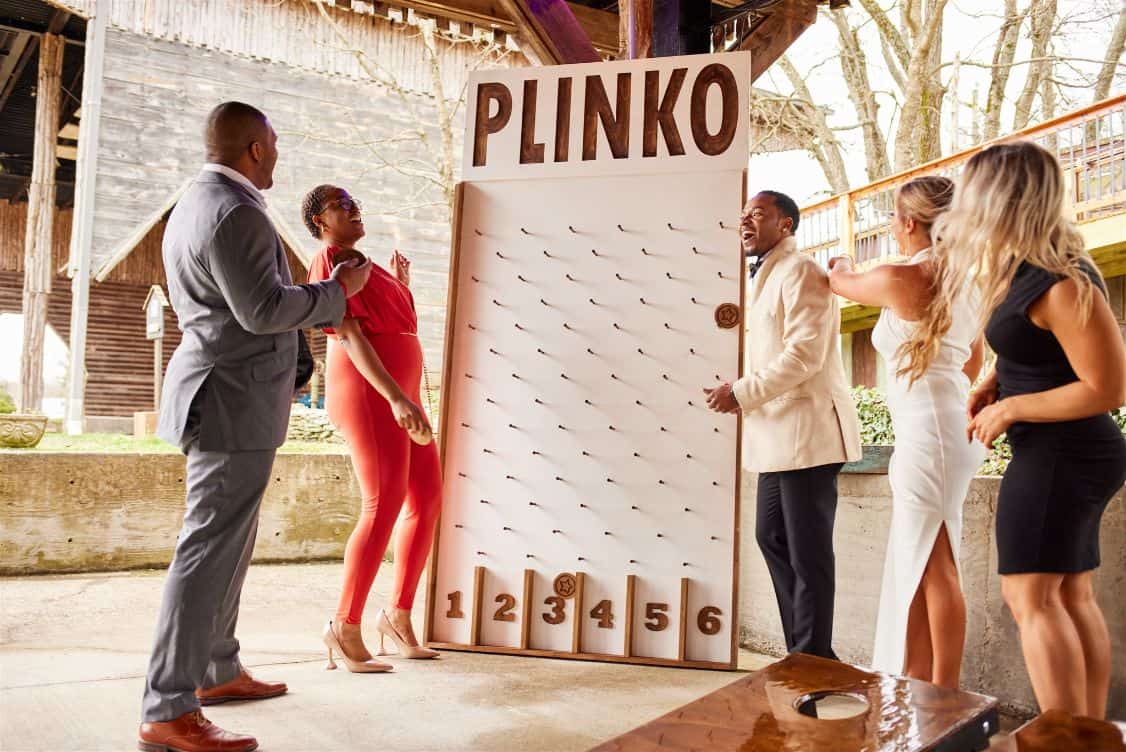 Our best advice is to take advantage of the night sky (sparklers, glow sticks, etc.) for your wedding exit.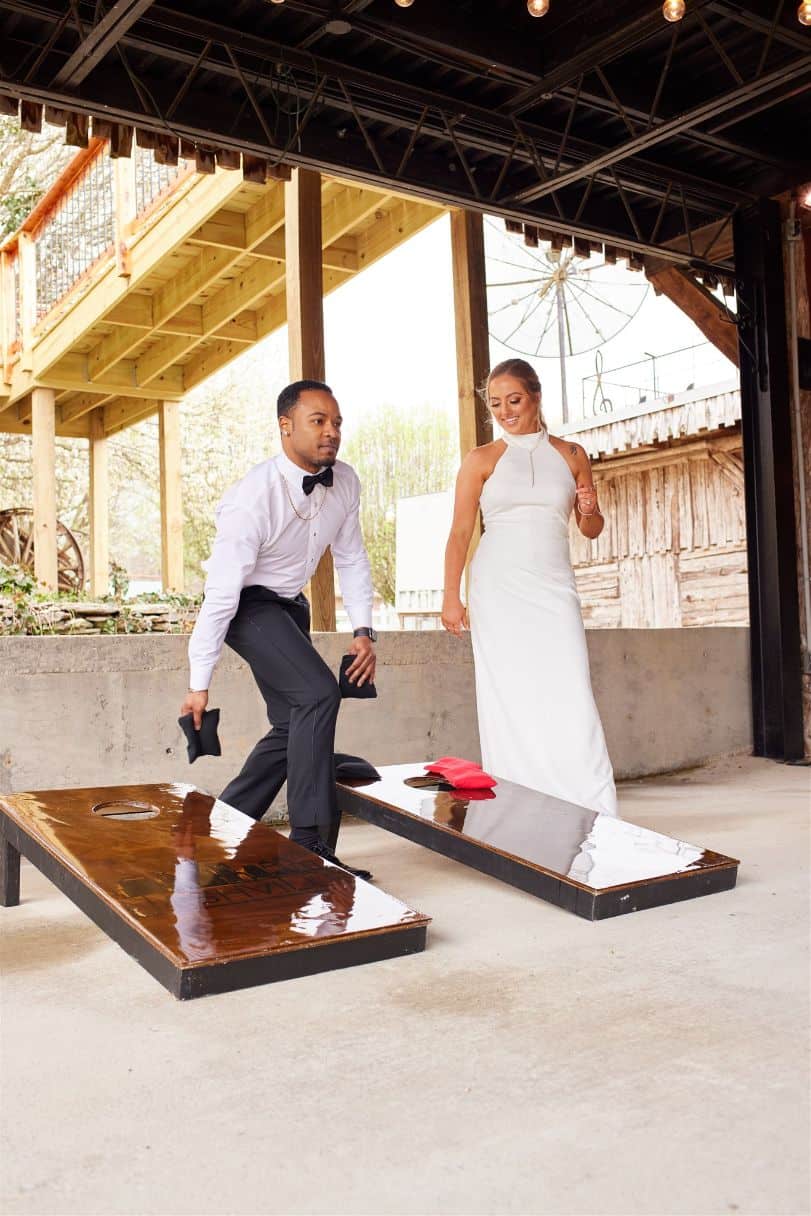 12) Wave goodbye to your guests and take a ride in a hot air balloon
Lighter than air, the hot air balloon is elegant and beautiful. Just how romantic are these?
Imagine your final wedding exit being one that lasts nearly an hour! You'll be floating through the sky with your new husband or wife all while guests cheer you on!
It's a magical moment that no one will ever forget. Unfortunately, this wedding exit is not the easiest to organize.
First, there are few companies in your area that can provide you with hot air balloons, let alone helicopters or planes.
Not only that but it costs more than most weddings just for transportation alone!
Setting up the balloon itself may also be difficult
Especially without proper equipment, particularly if you're having it flown in by helicopter rather than driving it yourself. There are companies who do hot air balloon send-offs, so don't DIY this!
Pros:
– Endless photo opportunities at your wedding exit
– Long-lasting memories, the coolest wedding send-off ever at a wedding reception
– Lighter than air (literally)
Cons:
– Huge costs for transportation and set up
– Not readily available
– Only appropriate for certain seasons/locations
Will there be wind? How will your guests react if it gets rainy or cloudy? There's plenty of things that could go wrong with this set-up.
We'd recommend it only for couples who are comfortable with the money they spend on the wedding exit at their wedding reception.
However, we must admit there is nothing like seeing a hot air balloon rise into the sky as you leave for your new life together. It's a great idea for an autumn wedding when the weather is cool and the colors are spectacular.
13) Colorful Smoke Bombs
Who doesn't love fireworks? They're loud (not as loud as wedding bells), they're colorful, and best of all, they make great photographs of your wedding celebration/wedding exit!
They're also just way more epic than ribbon wands or confetti.
It's also one of the easiest wedding send off ideas out there. You can set these up before everyone arrives to the reception or even at your ceremony (though we don't recommend doing both.)
If you want something that will light up the sky in color but won't end up burning down half your hometown like fireworks often do, then this is for you.
All that's needed are some smoke bombs and a good location to set them off. Perhaps your guests could shout "Goodbye!" as you leave?
Pros:
– No need to transport anything!
– Perfect for any weather environment
Cons:
– Can be loud
– Not for all locations (fireworks are illegal in some areas)
– People with breathing problems may be annoyed by the smoke.
Though that would only include a small number of people, it's still something to consider before adding this wedding send off idea to your list!
While we love the idea of using colorful smoke bombs as a wedding send off, there is also something uniquely magical about sparklers (mentioned above)
Okay, we admit the rest of this blog has very quirky wedding send off ideas, but if you want a whimsical and fun idea, keep reading.
14) Just don't say goodbye!
If you're going for something casual, keep things less formal and don't say goodbye when it's time to go.
Instead, tell guests you'll be back in 30 minutes and do something fun outside the reception hall! You could set up a game of laser tag or mini golf for your guests.
This is also a great idea for people who live close enough to the venue so they don't have far to travel at night.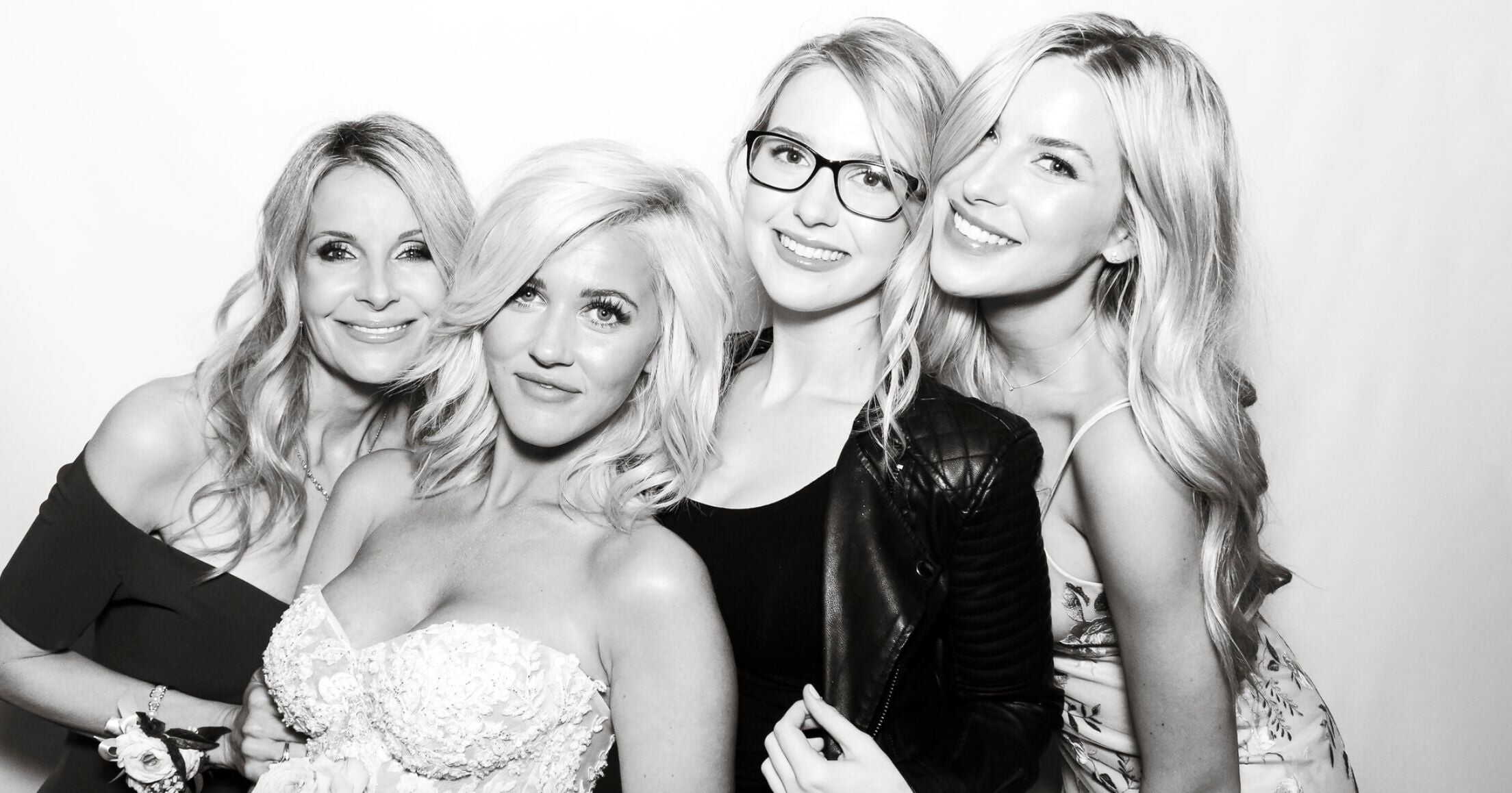 15) Have an instant photo booth set up
You can hire someone online to create an instant photo booth for your wedding reception site which will make it easier for guests to take photos with each other instead of asking one of your photographers all the time!
You can find different types of props or ask your photographer to bring some beforehand if you think this is something guests would really enjoy.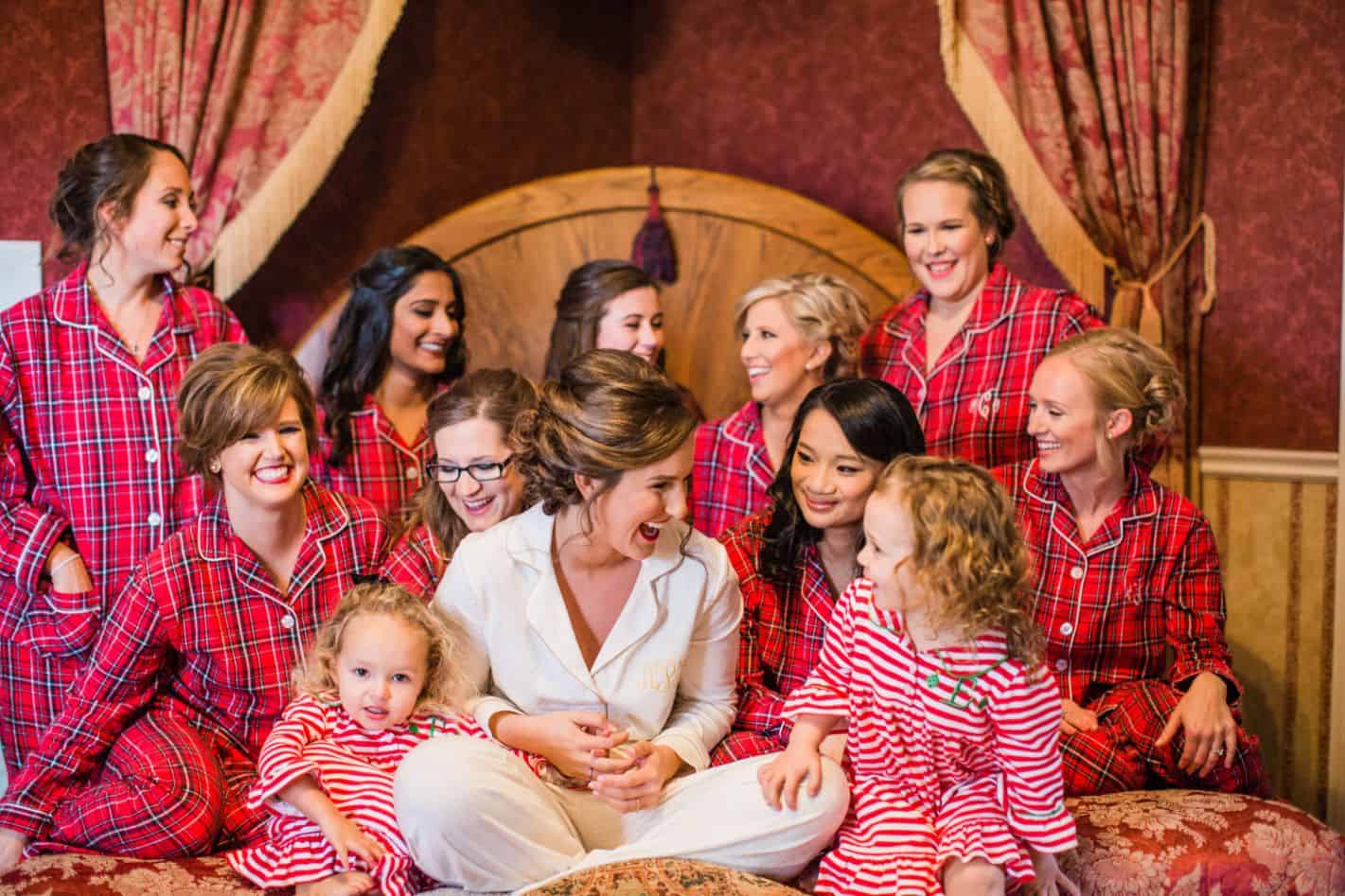 16) Change out of your wedding clothes for your send off
This is one idea that will make guests feel comfortable at the end of the night if you don't want to change venues for some reason.
You can tell them it's time to start dancing and you'll all meet up later at a different location for drinks, dancing, or even karaoke!
Oooooor if you're tired, you and your bridal party can change into your matching robes and let guests know it's bed time! LOL
The best part about this idea is that everyone will have tons of fun while still celebrating with you without having to travel too far.
17) Have a photo shoot outside
This could be one of the most memorable ways to end your wedding night especially if you think ahead and plan accordingly!
It's best laid out in this order:
1) Meet up right before dinner
2) Head out and take photos
3) Come back inside for some dancing
4) Head out again and take more photos
5) Party it up with everyone before heading home!
18) A scavenger hunt on the dance floor
This is one of the most unique ideas you could possibly come up with so be prepared to get your wedding videographer on standby. You can explain to guests that you want them to "hunt" for something while they're all still in the reception hall which will lead into dinner.
Try hiding small envelopes or wedding favors all across the room leading towards a bigger item at one location, like their car keys—and make sure not to forget where you put them!
This scavenger hunt can go on until right before they leave when it's time for them to go and open their envelope which can show them where to go next!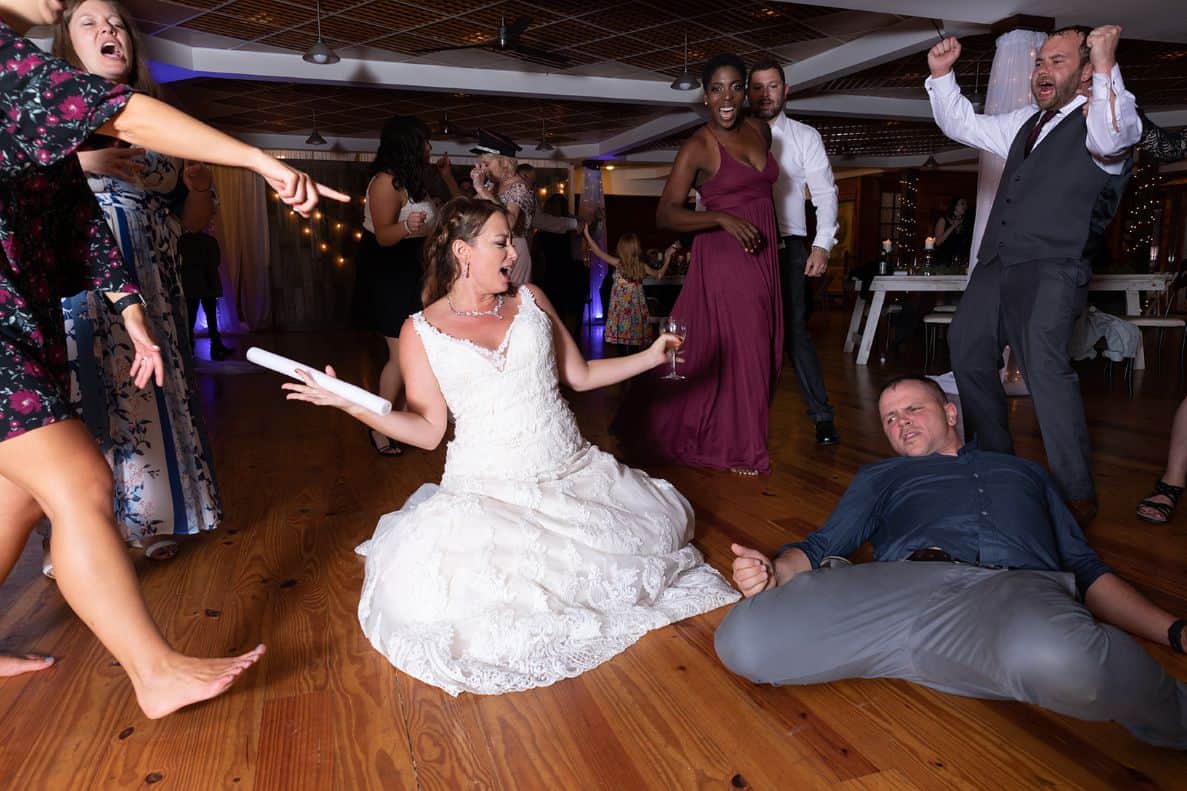 19) A dance battle
This dance battle idea is perfect for those who want to leave the party, but stay in the same room. The only thing you'll have to do is separate guests into two groups and see who can perform better with a song choice of your choosing.
Have one group do a slow dance like the cha-cha slide while the other goes for an upbeat number like Thriller or Soulja Boy (or anything else that will get everyone excited!).
You could even judge each performance at the end so they know which team triumphed or just let them self-proclaim whatever they want! This concept works especially well if there are little kids around who can't wait to get out of there.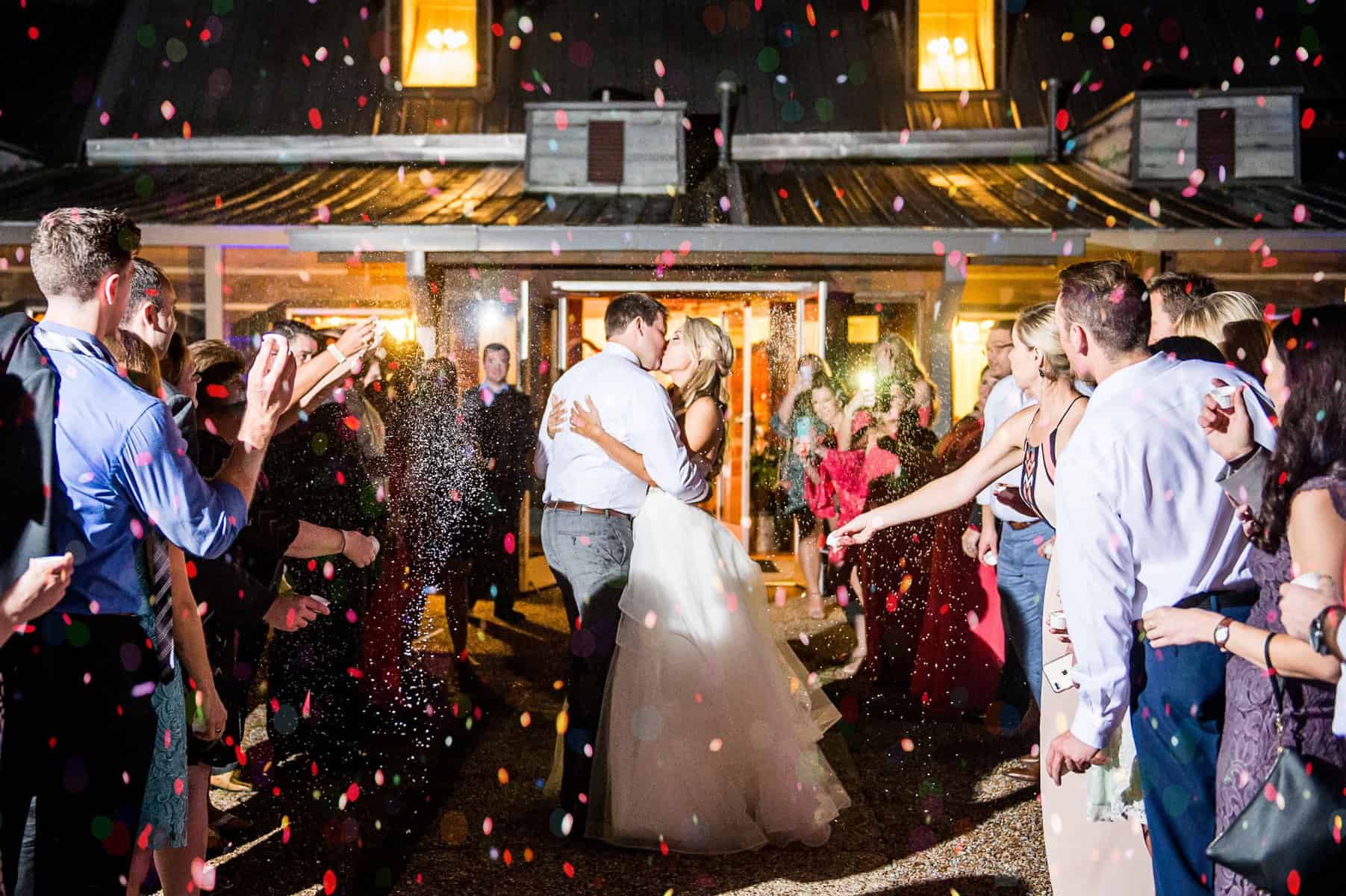 20) Karaoke or open mic
This can be an excellent idea if you have some musical guests attending your wedding who are up for entertaining everyone else. If there isn't anyone willing to take part in your karaoke event, simply bringing out a guitar or piano and having someone spontaneously play a song can make for great entertainment as well. You could even give everyone lyrics printed on paper if they're not confident enough to sing in front of everyone!
21) A drive-in movie experience at your wedding
This is a great way to keep the party going until the end of the night without having a curfew or anyone leaving early!
You can find a local outdoor cinema that plays classic movies (and possible charge guests who want to see it), rent out some projector equipment, and set up chairs outside where everyone can sit back and enjoy an old film together under the stars.
This concept also works especially well when you're in another country or away from home where you don't have access to movie theaters.
22) Have a bonfire at the beach
If you're having your wedding somewhere near the beach, this is an excellent way to add intimacy and relaxation while everyone's still kicking!
You can explain to people that it's "s'more" time and bring out some snacks, drinks, music, and marshmallows so they can sit back and relax for a little bit before you head off together.
23) Stargazing on the golf course or in front of a big tree
And you thought golf courses and trees were only for sports! You can make two areas in the reception hall with some chairs facing away from your guest's tables. If it's dark out, they'll be able to look up at the stars (or moon if it's full!) together without having to go very far.
It also works really well with glow sticks or flashlights that everyone can use while they look up! Even if you're not near an open field with enough space, try pointing out constellations like "The Big Dipper" or "Orion" to give people something interesting to do.
24) Go on a sunset walk (on the beach?) :)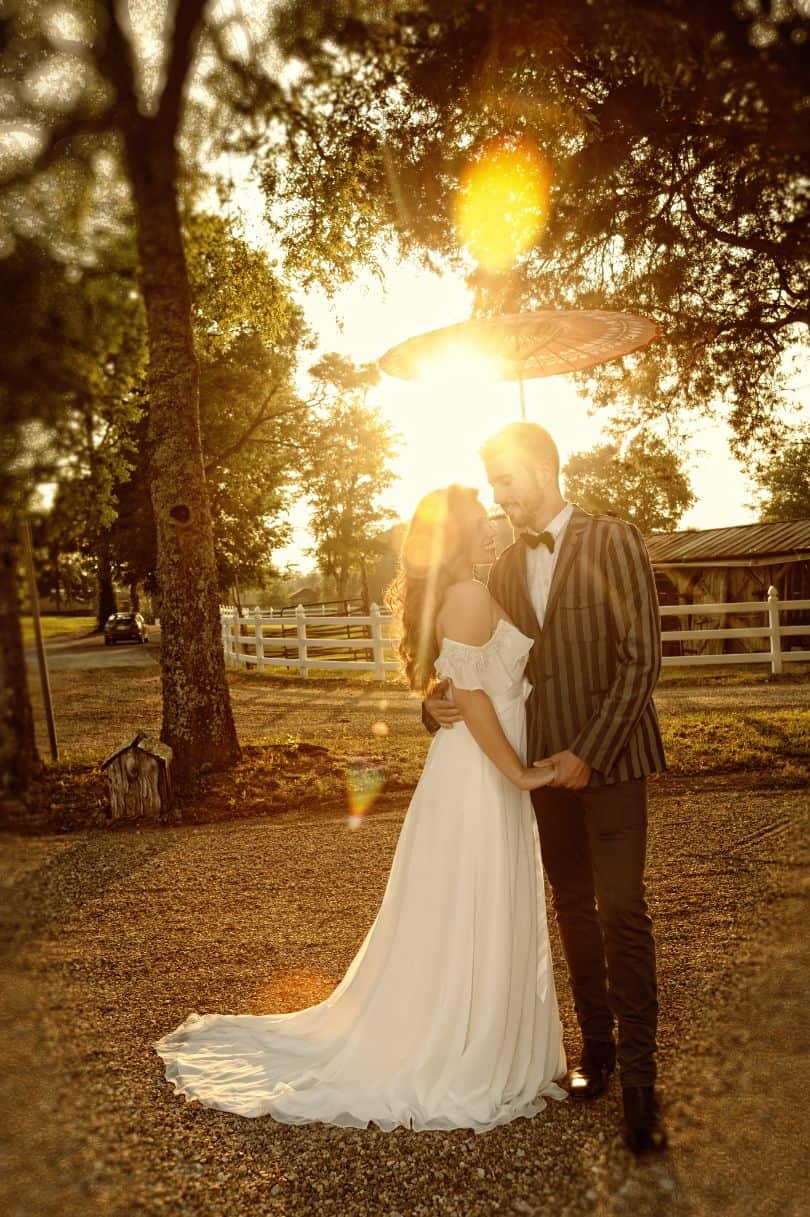 This is one of the most romantic wedding send-off ideas on our list! You can write letters or give advice to each other while walking along the beach at night.
All you need is some paper and pens, but if you want to take it up a notch, try using the sand as your writing surface so they'll never forget this moment together. This concept works well with any sort of wedding because all you really need is a beach to work with!
It's perfect for those who love the serenity and "getting away from it all" since there won't be anyone around for miles anyway.
25) Go out looking like bandits
If no one else wants to go on a scavenger hunt or play games after dinner, why not ask everyone to stay and don disguises?
Your guests will probably come up with their own costumes if you don't intervene. Make sure to take lots of pictures and have albums available for everyone to see themselves dressed up – there's a high chance that some of them will go home as a new souvenir!
26) Have a social hour
Make good use out of the open bar by getting your guests excited for the wedding send-off! This concept works especially well with those who are shyer since it'll be hard to talk without alcohol anyways.
You can set out games like "Never Have I Ever" or actual board games so people can interact with each other while drinking, but be careful not to have too many types of drinks on hand because no one wants a drunk uncle spilling his drink on everyone when he falls!
27) Watch the sunrise together
You can make this wedding send-off idea work no matter where you are – even in winter! If there's a place to see the sunrise (or set if it's already morning), you and your guests will be able to enjoy some very romantic moments.
Like "stargazing," all you really need is a large tree or field, but with an early wake-up like this, people may want to sleep in or head home after (especially if it's cold out)! Try adding in some snacks and hot drinks for those who would like them beforehand.
28) Go bowling!
If you do this before the wedding send-off, make sure not to mess up anyone's old shoes with your new dress or suit. After everyone has changed into more casual clothing, you can take out some fun board games and play in the bowling alley together.
People will likely get competitive when it comes to both winning games and getting strikes, so be prepared for lots of fun!
This is another great option if you want to let loose a little bit after dinner or your reception because everyone can drink whenever they want (and there may be an open bar!) without too many rules.
Forget about shoe rental fees and opt for socks instead – no one wants smelly feet on their big day anyways! Just don't drop that ball on your feet ;)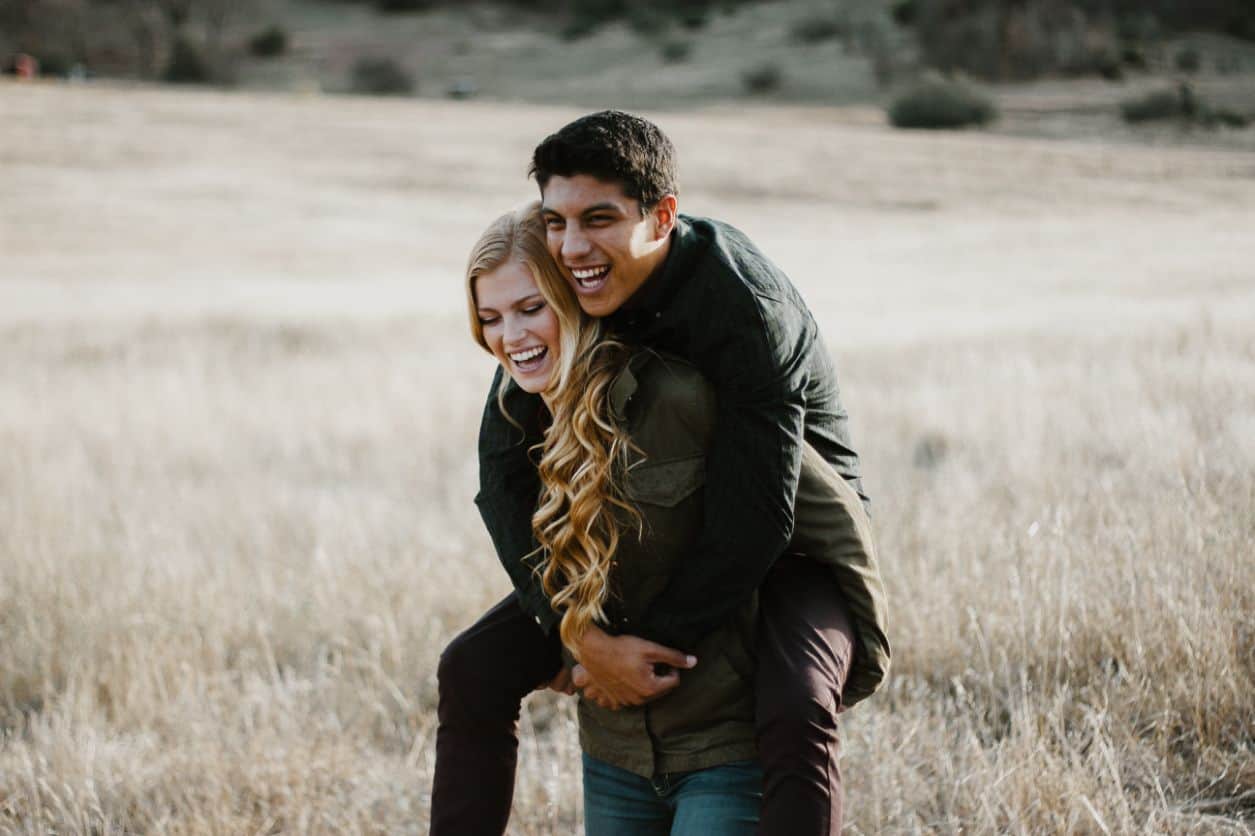 29) Go on a hike
Some of your guests may be big-city folk who have never been able to pitch a tent or spend the night in one.
Why not take them out to the woods and let them experience something new? Nature will surely calm their nerves, especially if they're not used to being away from all modern technology.
This is another good example of a wedding send-off idea that doesn't require too much space or anything other than what you already have! Just make sure to provide plenty of snacks ahead of time because hiking won't fill everyone up.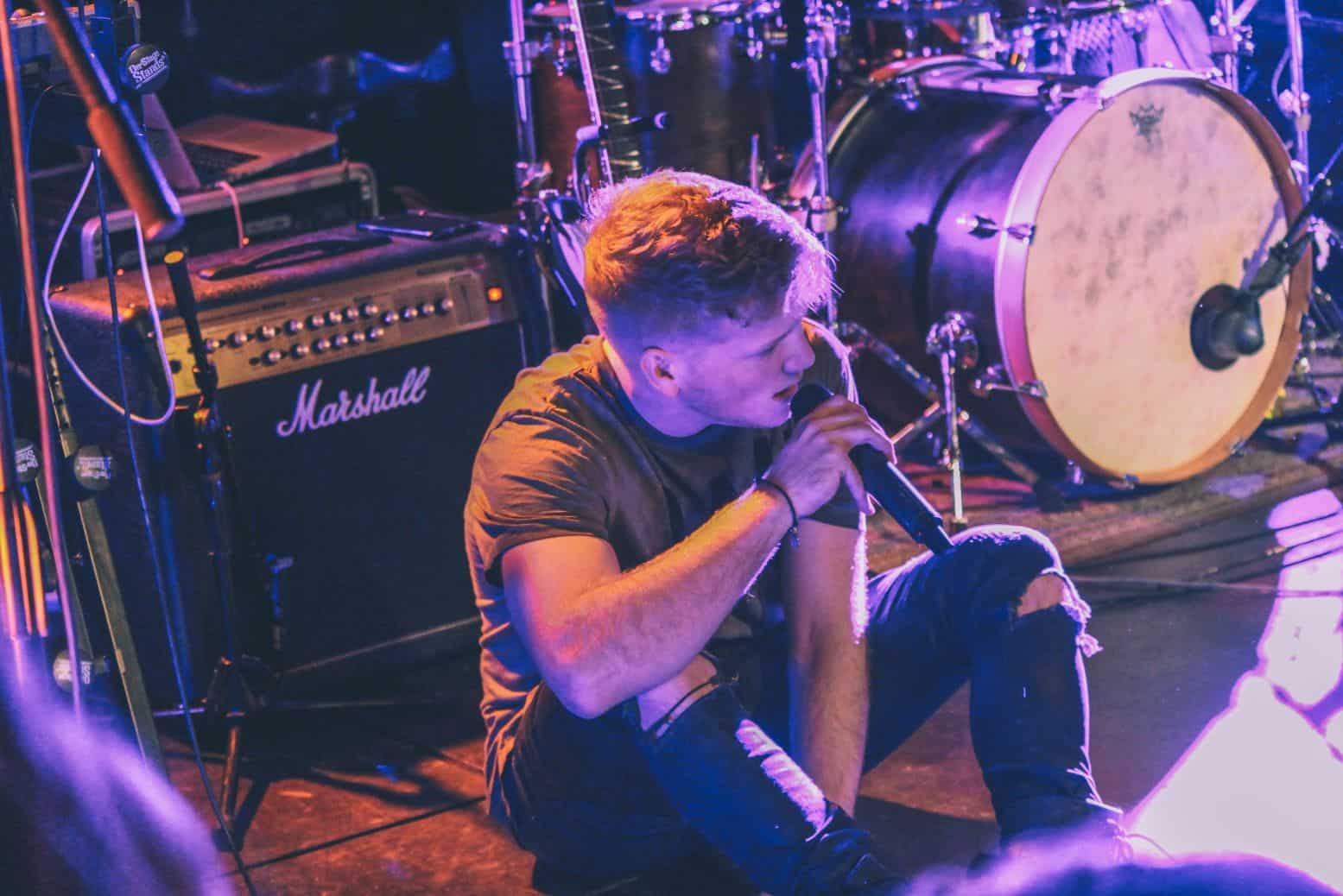 30) Go out on the town
If you don't want your guests to worry about getting home safely, this is a great alternative. You can go bar or club hopping and dance the night away without anyone having to worry about catching the last train.
Your guests will love all of the exciting places they'll be able to visit with you and you'll have great conversations with everyone along the way!
If some people aren't into "roughing it" or if it's too cold outside, just book a hotel room somewhere for those who need it – no one has to sleep on the streets as long as they're still in good company!
31) Go on a safari
Enough with "roughing it" – now it's time for those who love adventure! You can visit some of the most fascinating animals in the world without having to pay too much (depending where your nearest wildlife reserve is).
If you're lucky, you may even catch a mating dance or two, but remember that they're wildlife so this is unlikely. If you do go to one of these places, keep your camera close by and don't forget all the SD cards!
Ask guests ahead of time if they have allergies or are afraid of any animals because some can be pretty vicious.
32) Go on a road trip
If there are any destinations you've always wanted to visit, this is an awesome way to finally get there. Your guests will also appreciate being able to relax for once with no deadlines or reservations – just pick up food along the way before getting too hungry!
You can either rent out a bus like rock stars or drive yourselves in whatever car (or carpool!) you already have.
Keep in mind that the more people in a car, the more gas money will cost you so make sure to take this into account when deciding how many people can come along.
33) Go camping
Being outside is one of the best things for your mental health and even if you aren't an outdoorsy person, this wedding send-off idea could be a good way to get started.
It's never too late to learn new things and it'll mean a lot for your guests to see you doing things you enjoy rather than worrying about all the stress from before! Don't forget to gather all the amazing photos from the big day and create a memorable wedding photo book.
We hope you found this article helpful and are inspired to make your wedding send off AMAZING!