How to find affordable wedding venues in Nashville TN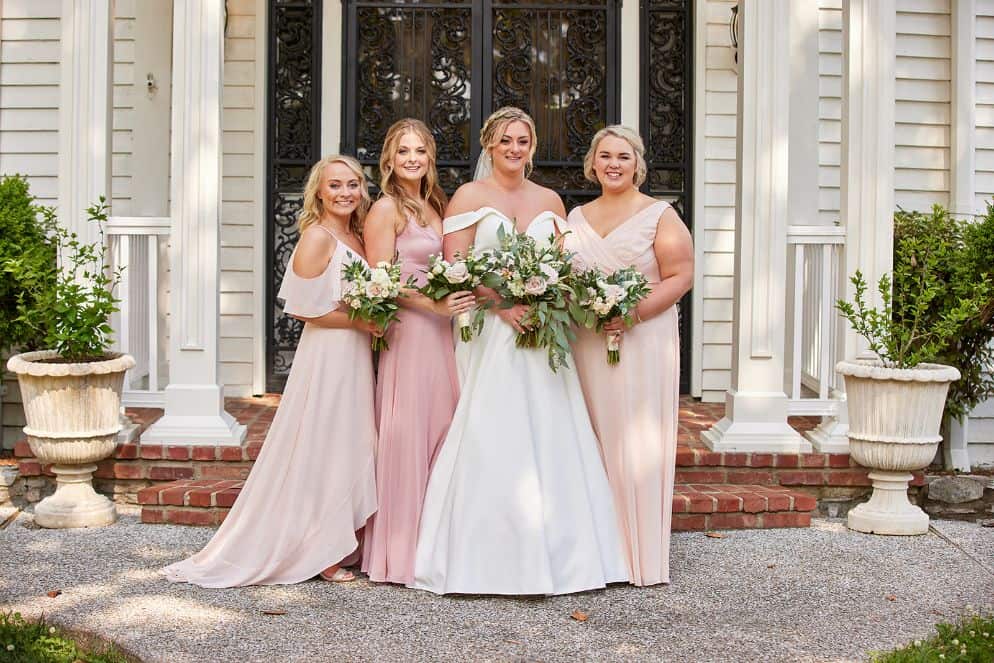 You can plan a beautiful (and budget) wedding without spending a fortune.
If you're searching for wedding venues on a tighter budget than you previously thought or just want to plan a modest wedding, we will help you do so. Our blog will outline some tips for saving money on your wedding and how to pick from the best affordable wedding venues in Nashville, TN.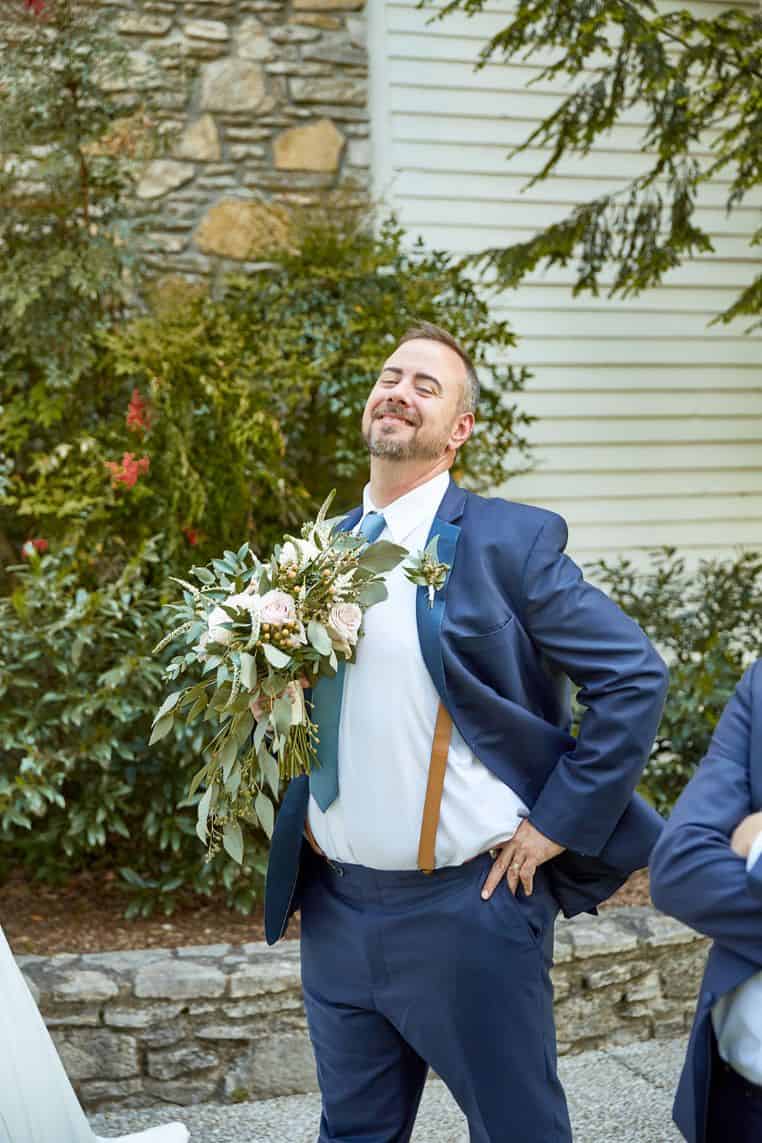 Lower your guest count.
The guest count at your wedding is a critical consideration. The more guests that you invite to your wedding, the higher the cost is likely to be. Each wedding guest has to have a seat at the table, food, drinks, wedding favors, and other costs.
So cutting your guest list is the easiest way to lower your cost. Some wedding venues have a minimum of guests. They want to sell their "best dates" of the month to weddings with a larger guest count to meet their bottom dollar.
P.S. – Check out our elopement package, which is perfect for 50 or fewer guests.
Wedding venues in Nashville, after all, are a business. But there are good businesses and bad businesses. We don't recommend cutting corners on your wedding by hosting it in a backyard or at a DIY venue. There are so many issues that can go wrong, and simply put, the right wedding venue will save you money, make your wedding less stressful, and match your vision.
If your parents or family are putting pressure on you to invite a certain number of guests, let them know that they can help pay for the extra guests. Otherwise, having an intimate wedding with 50 or fewer guests can be amazing. It can be less overwhelming to greet everyone, more manageable to create your seating chart (we do that for you since we include wedding planning), and can help you save on all the overall costs.
Another way to save money on your wedding is picking a less in-demand wedding date.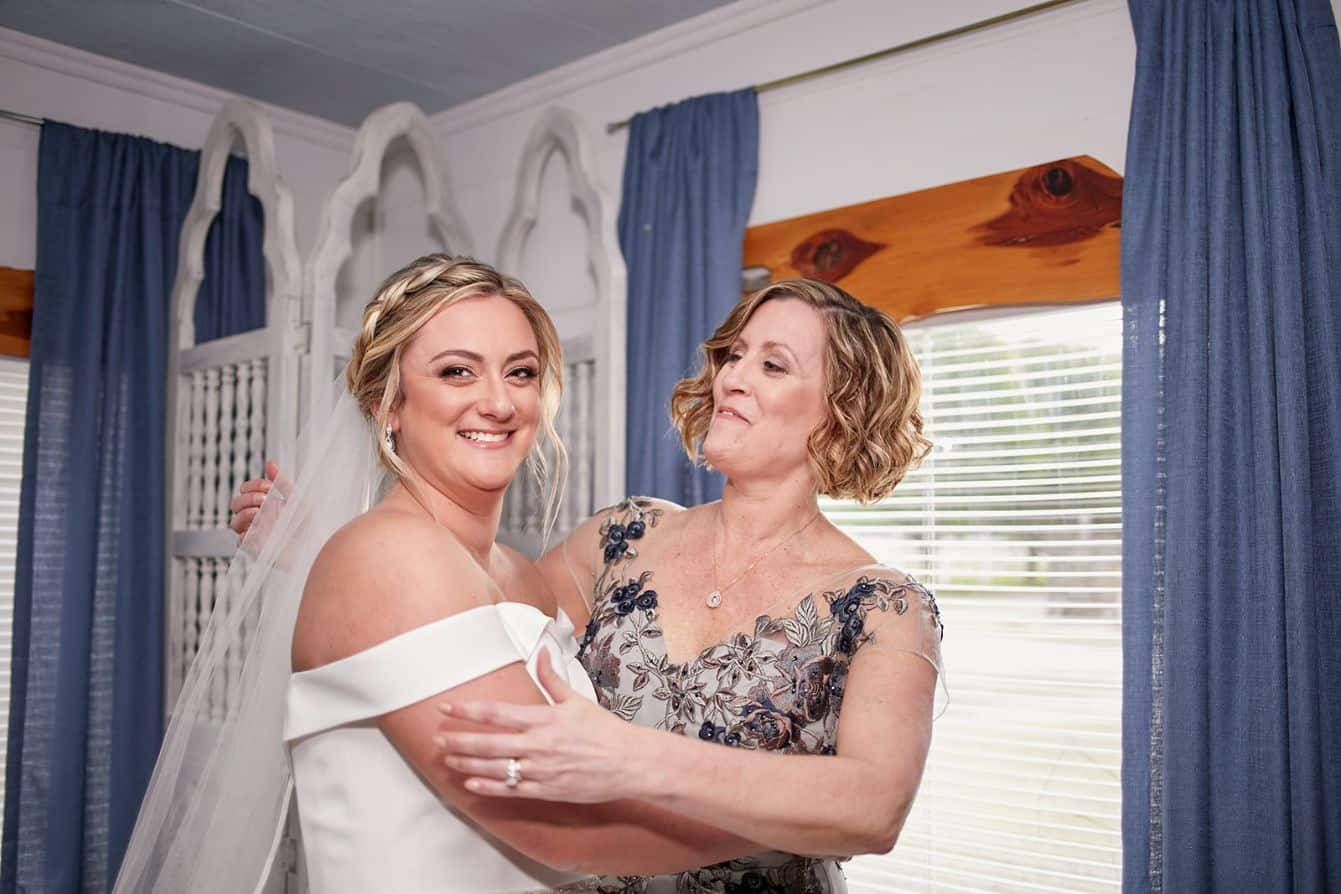 Opt for a weekday or off-season wedding.
Many wedding venues, as we mentioned, hold onto specific dates to sell bigger weddings. So if you pick a weekday wedding, you will save some money. A weekday wedding works well in a few ways.
P.S. Check out our Weekday & Sunday packages to save money.
First, some guests you invite will likely be unable to make it. It will weed out people who are just there for the free food and booze, and only include people who genuinely want to be there to celebrate your love.
Second, many more wedding vendors are available on weekdays because most weddings are held on Saturdays. Because of this, you'll likely get better deals, and the vendors will love the extra work.
You can also choose an off-season wedding. I think the cons to this are apparent; off-season usually means colder weather or hibernating trees. So if springtime photos are essential to you, try to aim for a weekday "on-season" wedding date. That being said, if your wedding is all indoors, the weather or gardens outside don't matter as much, and you can always take more photos in the spring, summer, or fall (or all seasons!).
Check out this article for six reasons you should have a weekday wedding.
Choose an all-inclusive wedding venue in Tennessee like Legacy Farms.
Our all-inclusive venue will save you money, hands down. All-inclusive means we save you time, money, and stress. It does not mean you are locked into a specific style or taste or have to change your wedding vision.
Our venue saves you money because we have deals and contracts with our wedding vendors, including our caterer. Because we bring them business, they give us a fair price on their services. These savings go right to you.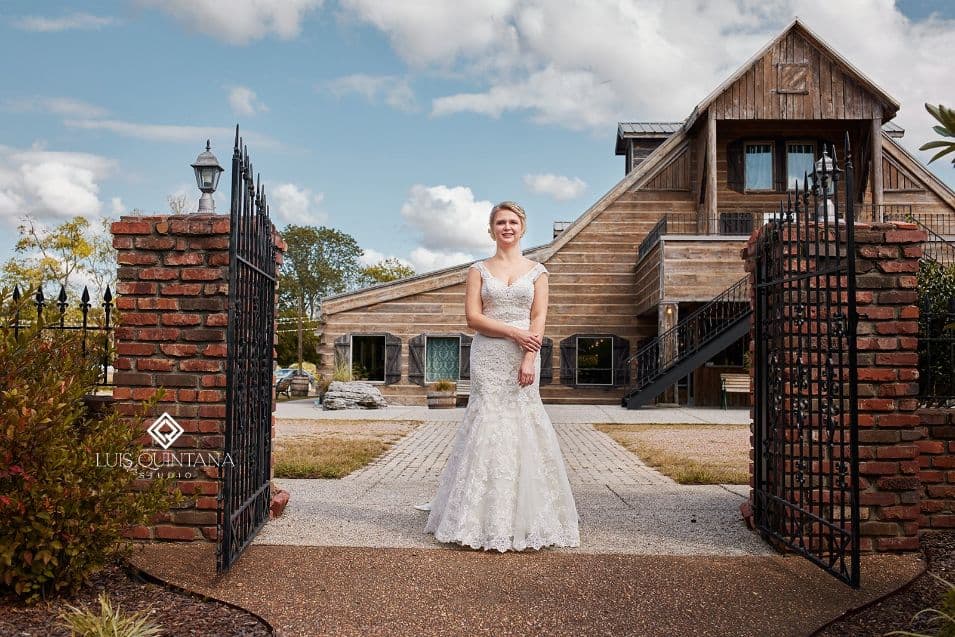 Here's what to look for when searching for affordable wedding venues in Nashville, TN.
Our venue is not the cheapest, but that is because we offer so much on our 22-acre property. And to be honest, you don't want to search for the cheapest wedding venue. The cheapest wedding venue out there will not be stress-free, and something will probably go wrong on your wedding day. Not to be negative, it's just that I've been in this business for 25+ years, and let me tell you, I've seen it all.
Here are some things to look out for in your online search of reception venues and on the venue tour.
Does the venue seem overly affordable upfront? There will likely be hidden fees down the road. Cake cutting fees, rental fees, parking, electricity package, corkage fees, and a variety of other things are unaccounted for. When a venue is "venue-only," meaning they are not all-inclusive, you have to pay for a lot of extras -catering, tables, chairs, linens, decor items, bartenders, and staff, just to name a few.
We wrote an entire article about hidden fees. Check it out here.
Here are some common red flags for cheap wedding venues in Nashville TN.
Are you searching for the "cheapest wedding venue near me"? You may want to think twice about that when searching for wedding venues in Nashville Tennessee! Here are some red flags.
Is the venue eager to get you to sign a contract? Red flag alert. They may be desperate for the cash.
Is the venue new? Red flag. It's likely that they are inexperienced in producing weddings and know how to take care of day-of snafus and other unforeseen issues. We have 25+ years of experience with a 25+ years experience wedding planner that works with you as well. Things just run a lot smoother that way. It's your most important day and we treat it just like that.
Is the venue for sale? Run! Covid was challenging for many of us, but that also means that many wedding venues went under or are trying to sell. Who will be handling your wedding if they sell before your wedding date? Will the coordinator be there? A quick google search or asking the venue can prevent something unforeseen like this from happening.
Does the venue seem desperate to book you? Red flag. Wedding couples in Nashville all have different tastes, and no single venue can meet everyone's needs. If that were the case, we would be overbooked and unable to take more wedding couples (though we are very booked!). Make sure the wedding venue is trying to understand your taste, style, vision, and needs. If they are trying to force it, it's just not a good match.
Sources like The Knot, WeddingWire, and Wedding Spot don't tell the whole truth.
Many wedding venues pay for placement on these websites so it's a bit biased. Yes, there are free listings, but you wouldn't be able to see the difference unless you work in the wedding industry. Some review platforms simply don't tell the whole truth.
Instead, check out the website of the venue and see how transparent they are. Email or call the venue to see how helpful and friendly they are before you take a tour.
Go on a honeymoon in East Tennessee.
The Great Smoky Mountains are breathtaking, no doubt. There are lots of wedding venues in Gatlinburg that you can look at, but we will warn you that the Smoky Mountains are crowded with tourists and that can impact your wedding day. However, it's a great option for your honeymoon.
Why should I search for cheap wedding venues in Nashville TN?
The main reason to not search for cheap wedding venues in Nashville TN is simple; you get what you pay for. You don't want to leave one of the most important days of your life up to chance.
How can I find a wedding venue on a budget near me?
If you're searching for a "wedding venue on a budget near me", we'll give you the advice we gave above because budget wedding venues may be cheap upfront, but often cost more in the long run.
Wedding Chapels in Nashville
Nashville is home to many wedding chapels. Our Event Center has a chapel-like setting if you want something more traditional and indoors for your ceremony. Then afterward, you can host your reception outdoors, in the Event Center, or in Heritage Hall.
Wedding Venues Near Nashville TN
Our wedding venue is located in Lenabon, TN, so we are one of the wedding venues that is near Nashville, TN, but not located directly in town or downtown.
Outdoor Wedding Venues in Tennessee
Our outdoor wedding venues in Tennessee (we have multiple spots to choose from) are often sought after by couples that want a rustic, relaxed, yet elegant vibe for their wedding day.
All-Inclusive Wedding Venues in Nashville, TN
We're one of the only few TRULY all-inclusive wedding venues in Nashville, TN. We got you covered, from the catering to your rentals and decor.
Middle TN Wedding Venues and Wedding Venues in Franklin, TN
Our Middle Tennessee wedding venues host couples from all over Tennessee and the United States. That's right, couples from Florida LOVE Legacy Farms. I guess the beach isn't for everyone, but I'd love to stick my toes in some sand right now!
Free Wedding Venues and Airbnb Wedding Venues
Well, you know what they say? Nothing in life is free. The same applies to wedding venues. And if you're thinking about having your wedding at an Airbnb to save money, this could be legal trouble and the host could even cancel on you.
Airbnb wedding venues are known to wreak havoc on weddings. You can read all about that in this article.
Places to Get Married in Tennessee
The best places to get married in Tennessee depend on where you want to pick your wedding venue. Do you want to get married in Chattanooga? Or is your heart set on Memphis? Maybe you went to college in Knoxville and the town is sentimental.
The top areas near Nashville, TN are:
We wrote an entire article on suburbs around Nashville that include wedding venues in Hendersonville, TN, and other suburbs.
Small Wedding Venues in Nashville
Are you searching for a small or intimate wedding venue for your ceremony, reception, or both? You don't necessarily have to pick a small wedding venue. Legacy Farms sits on a 22-acre privacy property but we host weddings of all sizes, depending on the day of the week. A small wedding venue may be a good option, bt you can still have an intimate (and more awesome) wedding at our venue.
All-Inclusive Elopement Packages in Nashville, TN
We specialize in all-inclusive elopement packages in Nashville, TN. Whether you want 2 guests or 50 guests, we can accommodate your small wedding or elopement.
Nashville Reception Venues
Our Nashville reception venues include our outdoor spaces, Heritage Hall, and the Event Center. All three of these locations make for a beautiful reception for your wedding day. You can learn more about our different areas on the property by browsing our website or giving us a call.
Cool Springs House
Cool Springs House is a wedding venue located in Brentwood, TN. If you want something classic, timeless, but able to be transformed into a modern style, this may be a good fit for you.
Rhinestone Wedding Chapel
A wedding chapel in Nashville may be a good option if you want to have your ceremony only. The Rhinestone Wedding Chapel also has a reception space. Their claim to fame? Elvis Weddings – head to their website if you're curious :)
Belmont Mansion
The Belmont Mansion is the largest house built in Nashville before the Civil War. Pretty cool, right? They offer tours in addition to their space as an option for your ceremony and reception.
We hope this article helps you nail down your perfect wedding venue and gives you some ideas about how to cut down your wedding costs. Good luck!