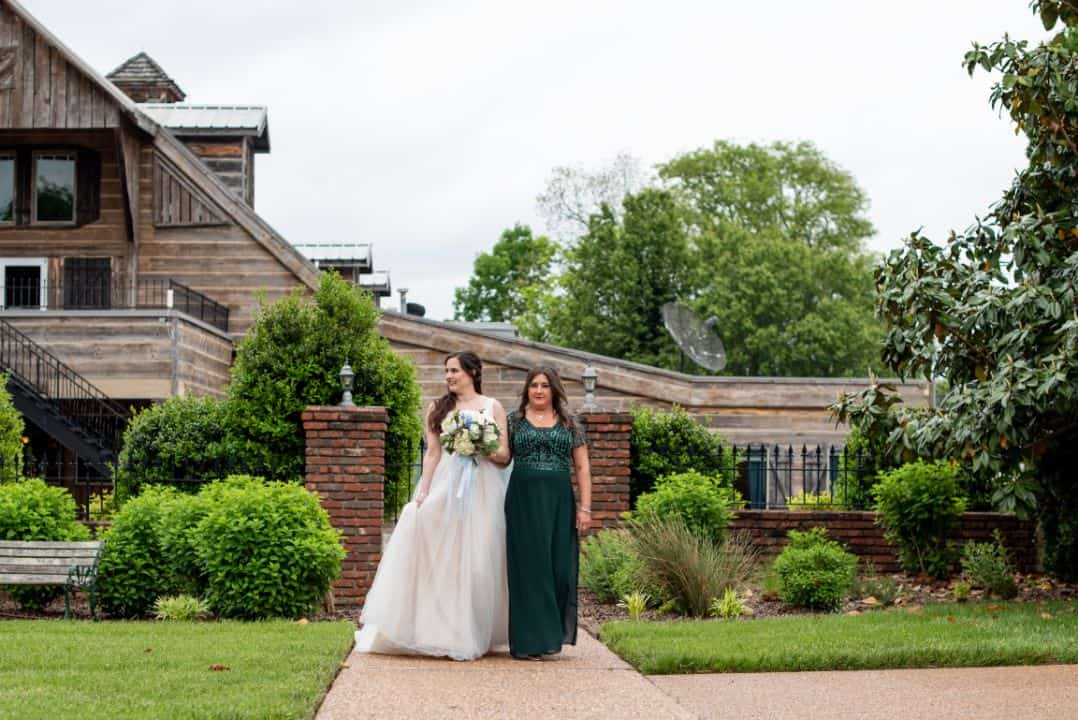 Whether your style is Victorian elegance or upscale cowgirl chic, you can transform our wedding venue to match your vision. Think rustic, elegant structures, a state-of-the-art Event Center, ornate decor and rentals, a down-home dance-hall reception, spa treatments, and gourmet culinary experiences.
Our team has 25+ years of experience delivering one-of-a-kind wedding days to our couples, including one-of-a-kind wedding retreats and spa-like experiences. Our couples enjoy the all-inclusive Sweet Dreams package because they can create a relaxing, spa-like experience for their closest guests. Here are a few reasons couples choose Legacy Farms when seeking an upscale, spa-like experience for their wedding.
Test your hair and makeup before your wedding day.
Want to come to test out your hair and makeup at Legacy Farms to make sure everything is perfect for your wedding day? Please do! Your hair and makeup artist play a considerable role in your wedding day and photos, so make sure your style fits you and what you look want to achieve. Doing a test run of your hair & makeup can take away unnecessary stress – and why not have an extra day of gorgeous hair & makeup for some pre-wedding selfies?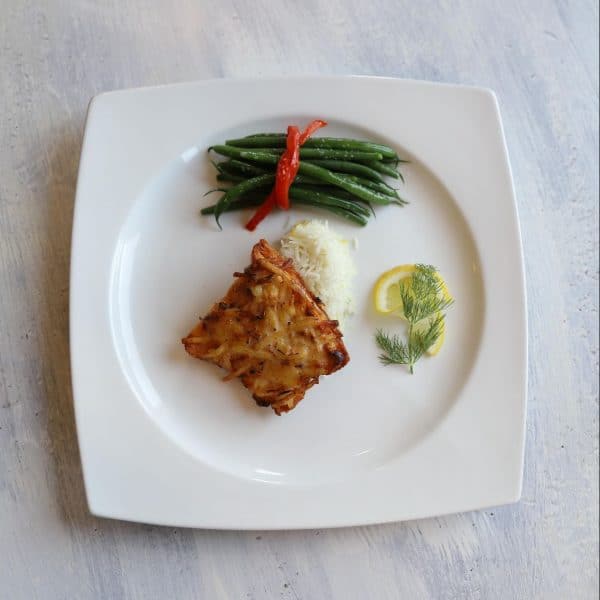 We have gourmet catering options for your wedding day and more.
Our on-site caterer, A Catered Affair, specializes in gourmet and mouthwatering meals – prepped right on-site! However long you spend here, a day or an entire weekend retreat, we'll prepare excellent, home-cooked meals for you and your loved ones and bring them to you.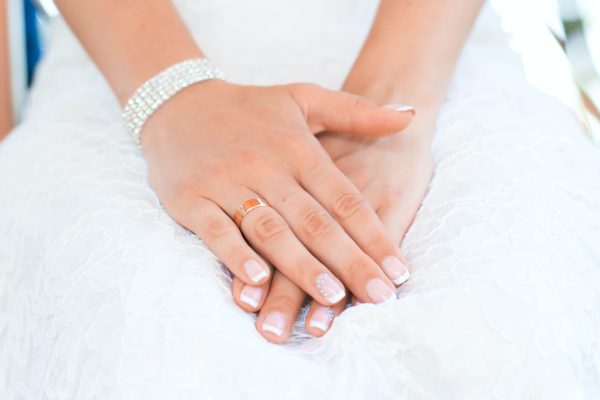 Indulge yourself (and your besties) with an on-site manicure.
If you want your nails to look picture-perfect for your ceremony, reception, and of course, the wedding photos, you'll want to get a manicure right before the celebrations start. It's also a chance for you to unwind and have some headspace before the festivities begin. Update your nail polish a day before your wedding with a color pulled from your color theme. Or if you want something more subtle, opt for a clear coat or french manicure.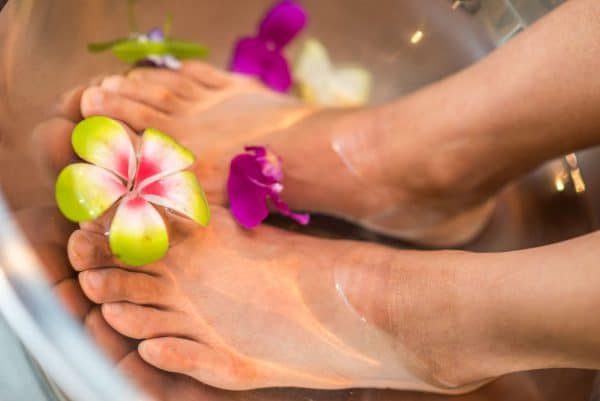 And why not a pedicure?
Hey, you only get one wedding day in your lifetime. So indulge yourself and treat your toes to professional polish – and your bride tribe to spoil them a little bit and take some stress off the big day ahead. Your toes will get buffed, moisturized, and massaged, so the polish is just the final aesthetic. Plus, a relaxing foot massage with your pedicure is a fantastic way to destress and can make you feel more pampered. This is especially good to do if you'll be wearing open-toed heels or shoes.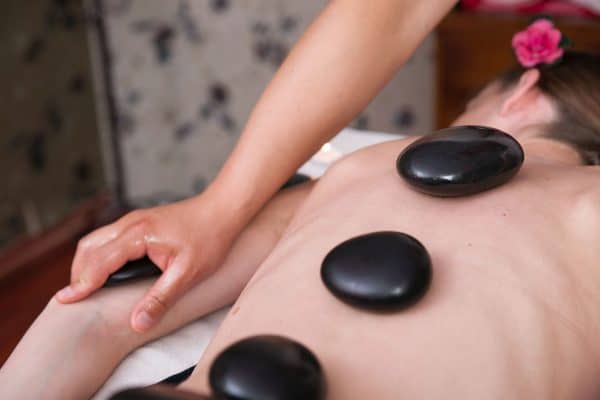 On-site massage? Yes, please! 
Deep tissue, Swedish, hot stone, or whatever massage you desire – we work with massage therapists who will come on-site to give you a massage during your wedding celebration. We can't think of a more relaxing and intimate way to kick off your celebration – whether it's you and the girls or you and your fiance. We recommend a massage that incorporates lavender oil. Lavender oil is a significant enhancement and is an all-natural way to get a boost of relaxation. Treat yourself!
The wedding day can be as elegant, over-the-top, or understated as you desire.
From your flowers to a gorgeously embellished arch to your wedding dress and all the other details that tie into your theme – your wedding at Legacy Farms can match your vision. That's because we have the perfect backdrops for your wedding – whether you want an indoor or outdoor setting. And our wedding planner, Amy, wants nothing more than to design your wedding exactly as you want to see it. 
Get cozy in our gorgeous, Victorian-style bedrooms.
The Manor has ten spacious rooms, all beautifully appointed with elegant antiques. The Master Bedroom, which will be all yours, has a jetted tub and a cozy fireplace. Treat yourself to a bubble bath or an Epsom salt soak to take the edge off of the big day ahead.
Have a sweet (and savory!) send-off with a gourmet breakfast!
We can't think of a better way to start the day than a hearty breakfast. Whether it's just the two of you wanting breakfast in bed or you and your guests gathering on the first floor for a delicious send-off, our catering team will prep a delightful, unforgettable meal for you to enjoy with your guests and recap the big day.
Bonus: Here are two treatments to get before your wedding.
Want bright, gorgeous skin for your wedding day? Then you should get an oxygen facial. These are still relatively new to the spa, but they are beneficial. Essentially, these stop the visible signs of aging due to low oxygen flow to the surface of your skin. During this relaxing facial, oxygen is delivered straight to the surface layer of your skin, allowing some vitals to be absorbed, including vitamins, minerals, nutrients, and botanical extracts. It's great to get 1-2 of these treatments before your wedding, and if you love the results, you can get your third after your honeymoon.
Get a full-body scrub that incorporates aromatherapy and mineral salt.
A full body massage incorporating aromatherapy, especially citrus oil, is a fantastic pre-wedding treatment. Citrus oil is impressive because it has benefits, including antimicrobial properties and anti-inflammatory effects. After you enjoy a citrus oil massage, consider getting one that incorporates mineral salt. Mineral salt is very cleansing since it balances your body's pH and removes toxins. It can help you restore, reset, and prepare to feel even better than usual for your wedding day.
Nashville relaxation spa-like wedding venue
Legacy Farms can be the space for you to have a relaxing, spa-like wedding. Your wedding can be much more than a ceremony and reception – think of it as a wedding retreat. Our Sweet Dreams package includes an overnight option on the property. This is perfect for indulging yourself in massage, manicures, pedicures, facials, and other luxurious experiences we can bring on-site. So if you're seeking out a Nashville relaxation, spa-like wedding venue, and experience, we can make that happen for you.
Fancy wedding venues in Nashville
Fancy is a relative term – it can mean different things to wedding couples. We pride ourselves on our ability to transform our wedding venue to match your vision – whether you want the venue dressed head to toe in decor items or if you're looking for something more simple. So if you're searching for fancy wedding venues in Nashville, take a tour of Legacy Farms, and we can talk about how to create the perfect experience for you.