Legacy Farms' wedding venue wasn't even on your radar, was it? Here's why it should be!
What makes our wedding venue the most unique option in all of Tennessee, including Chattanooga TN
I know what you're thinking. Why should I even consider a wedding venue in Nashville when I have my heart set on Chattanooga? We'll tell you all the reasons why!
Wouldn't you love to have a "local" destination wedding? AKA a wedding that is close to home, but not too far? Nashville is only two hours from Chattanooga!
Imagine being able to give your guests an entire experience around your wedding in Music City –  live music, two-steppin', hot chicken, and everything else Nashville has to offer.
Two hours isn't much of a drive for you or your guests – and it gives you time to talk about the upcoming weekend before, and digest all the fun memories on the way home!
If you're wondering about hotel blocks or overnight accommodations, Legacy Farms has you covered.
We have onsite accommodations at our historic venue, the Manor, so if you want to party for your wedding and stay onsite, you can do that with your VIP guests!
There are very few Chattanooga TN wedding venues that offer overnight accommodations and most that do are not truly all-inclusive.
Imagine creating an entire weekend experience for your wedding, spending time with your most loved ones, and providing a unique experience that you'll never forget.
Can't go without a waterfront modern wedding venue? Legacy Farms has a gorgeous on-site pond that'll wow your guests and make for great photos!

Why Chattanooga wedding couples love our wedding venue, Legacy Farms:
Private wedding venue with exclusive use, no one around, no strangers, hotel guests, etc. just you and your loved ones on your special day.
Simple and straightforward pricing. We offer a multitude of different pricing points to help you get the best bang for your buck.
The option to choose one of many different ceremony and reception locations on the property – all of which are extraordinary.
Dress it up your way, the possibilities are as limitless as your imagination.
Indoor, outdoor, we have you covered. Our staff will move everything inside if it rains.
Cuisine, bar, beauty, it's all here. Get ready in our bridal suite, enjoy gourmet cuisine, and create your signature cocktail.
Your day, your way! We're here to make that happen for you.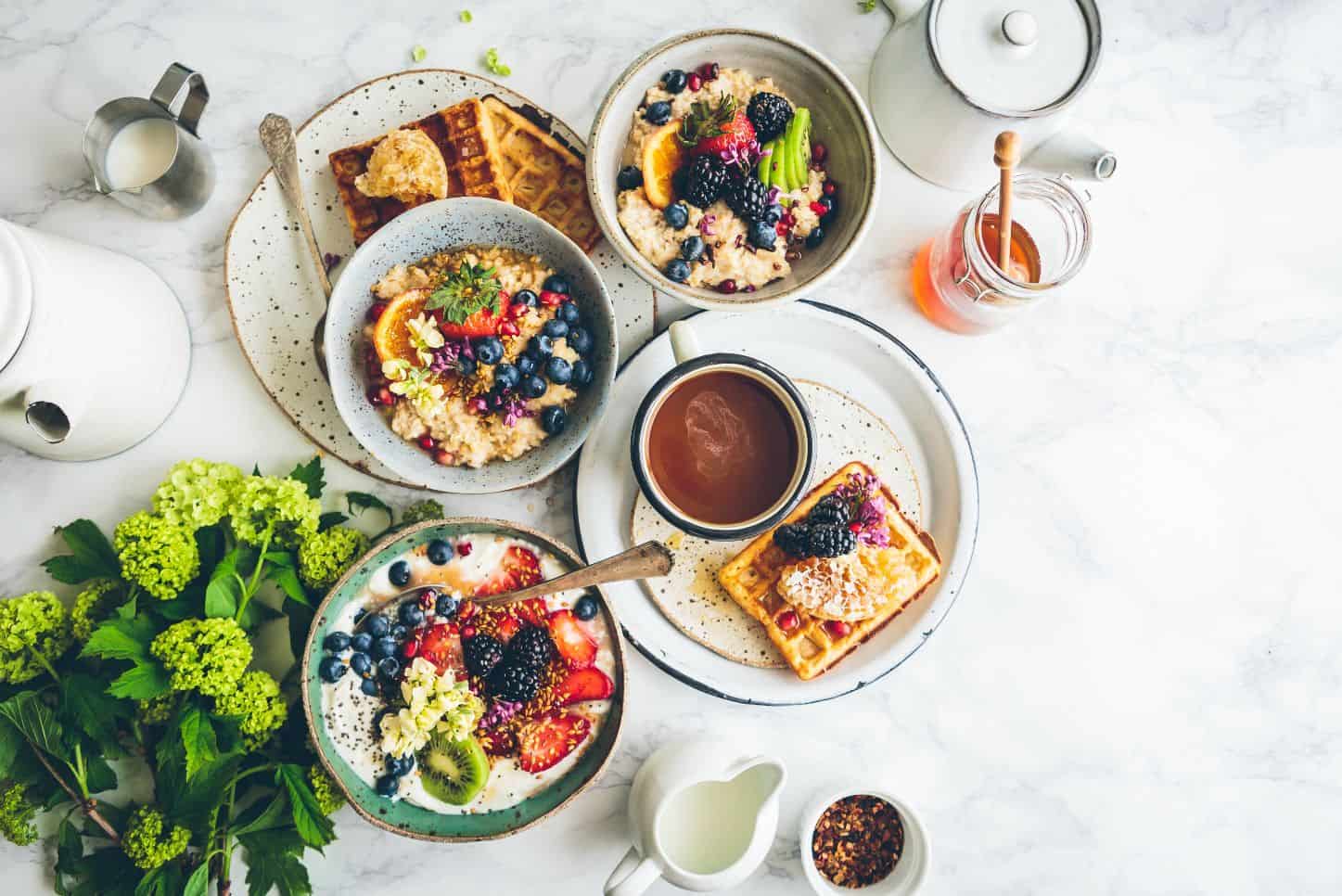 Our inclusions at our wedding venue are:
Indoor and Outdoor Space for Ceremony & Reception
And we save you thousands of dollars in other inclusions. Check them out here!
Not interested in other Tennessee venues outside of Chattanooga TN? Nashville not up to your alley?
Or maybe the surrounding mountains in Chattanooga TN are a must for your perfect wedding day. Here are some options in Chattanooga TN.
A Few Chattanooga Venue Options
Do you love the outdoors? Do you want to have your wedding in a beautiful location with a view of mountains and rolling hills? Chattanooga, TN is one of the best places for outdoor weddings!
The city has many different venues that offer gorgeous views. In this blog post, I will share some great options.
Lookout Mountain
They are located on top of Lookout Mountain and offer breathtaking views of the Tennessee River Valley below them. There are two seating areas: one large seating area under an open-air pavilion, and another smaller seating area right next to it.
This particular venue offers some really unique features like delicious drinks from their bar (they serve signature cocktails), lawn games (so fun!) and wedding packages.
Chattanooga Gardens
It is perfect for a wedding in the fall, with all of its beautiful colors.
There are many different options available to make your day as unique and special as possible–you can have an outdoor or indoor ceremony (and even both!), choose from their food selections (including vegetarian-friendly foods), and add personal touches like decor items.
Tennessee Riverplace
They are newer to the Chattanooga wedding scene (they opened in 2013), but they have some really great features.
There is an open-air pavilion/outdoor patio with a stone fireplace and another smaller seating area next to it. One of my favorite aspects about this venue is that you can get married on their pier for an amazing view.
Howe Farms Event Venue
They also have some really great features, like a beautiful barn where you can get married and then hold the reception inside or outside.
Museum Center At 5ive Points
They have a really unique layout and can host up to 250 guests. One of the best features is that you have free reign over where your ceremony will be held – so if you're looking for an outdoor or indoor setting, they've got it!
Mac Avenue Event Space, Elmo Fire Hall, Walden Club, Stratton Hall, Hamilton Place, Square One (Chattanooga's newest event venue), and the Chattanooga Zoo also get an honorable mention!
Other General Types of Chattanooga Wedding Venues to Consider
If you are in the part of your planning where you aren't even sure what type of Chattanooga wedding venues you're looking for, use our list below to ease into that!
It's a very general idea of the types of wedding venues available in Chattanooga TN and all across Tennessee, so use it as your starting point and then narrow down your list!
Banquet Hall Venues in Chattanooga TN
Banquet hall venues are typically large, open spaces that create a more casual atmosphere. It's less formal and is often considered the best place to host an intimate gathering of friends and family for your special day.
From cocktail-hour hors d'oeuvres to customized menus with decadent desserts, you're sure to find something suitable at most Chattanooga TN banquet halls – but don't forget about their bar service.
Alcohol can add up quickly so make sure you know your budget or you can easily go over.
Downtown Chattanooga Industrial Wedding Venue
Downtown industrial venues in Chattanooga TN have a modern vibe. These modern spaces will make your day seem more energetic with their industrial vibes and clean lines. You can use this space to create a chic and crisp feel. It's perfect for small, classy weddings.
Downtown Chattanooga TN Restaurant Wedding Venue
Chattanooga TN Restaurants that also are an event space have their pros and cons. They are a nice compromise if you don't want to have your wedding at either of the two types.
The downside is that they often charge more for food and drink than other venues, but it's worth considering because these restaurants can be beautiful on their own or with some décor added in.
The pros of this type of venue are that they typically offer event space as well, so there may not need to rent chairs/tables (depending on what catering service you're using).
There are cons though: most likely you'll pay a higher price per person since these places require pre-payment instead of charging by headcount. Also, downtown = usually no free parking.
Downtown Chattanooga Hotels
Full-service hotel wedding venues in Chattanooga TN have their pros and cons.
The downside is that there may be limited exterior areas or gardens for your wedding photographer to play with.
You'll have less scope for decoration because hotels usually just offer basic decor such as flowers on tables and carpets over floors.
Also, you're restricted to the availability of their rooms so if you want a big day it might be worth booking for more than one date and also, hotels are usually quite expensive in comparison with other wedding venues.
Also, your wedding photos might not be as unique as they could be.
Hotels are better suited for corporate events. The event spaces/event hall are designed as such. You want your wedding to be a remarkable occasion at a unique venue, don't you?
Golf Course Event Venue in Chattanooga TN
Golf course wedding venues in Chattanooga TN have their pros and cons. The prices of golf course wedding venues are often on the low end, and they allow for a wide range of budgets.
They may have different packages to suit your needs from outdoor ceremonies to elegant indoor receptions.
Golf courses may not offer unique photos but they do provide a blank slate for your creativity and can cater to any number or size group you need.
They also usually have an in-house caterer that offers set menus with food catering options as well as "pick three," which is a bit limiting. Private tennis club venues also fall into this category.
Waterfront View Weddings in Chattanooga TN
Waterfront wedding venues in Chattanooga TN, such as Tennessee Riverplace, are a gorgeous wedding venue option. The Tennessee River provides a scenic view for the wedding guests sitting on the riverbank.
Waterfront venues are perfect locations for couples who want their ceremony to be serene and reflective.
There are some downsides of waterfront weddings though: The wind can blow your hair around like crazy if it's a day when there is little wind – so request weather forecasts before booking!
There will also likely be bugs flying everywhere since mosquitoes love water.
Winery/Brewery Event Space in Downtown Chattanooga TN
Winery and brewery wedding venues in Chattanooga TN, such as Hutton & Smith, have their pros and cons. On the one hand, they are a popular wedding venue because of their rustic and natural feel.
On the other hand, many people prefer more traditional or upscale venues for weddings that are about love; not wine (or love of craft beer!).
However, there's no denying that brewery wedding venues in Chattanooga TN can be beautiful when done properly–as long as you know what to look out for!
Mountain Wedding Venues Chattanooga TN
Mountain view wedding venues in Chattanooga TN, Cumberland County NC, and Sutton TN are popular for the mountain view they provide.
The Tennessee mountains make for stunning views and the perfect backdrop.
They also offer a scenic backdrop to your pictures that you want friends and family who couldn't make it to celebrate with you enjoy later on in life.
Church/Temple Weddings in Chattanooga
Church and religious wedding venues in Chattanooga TN are great if you are Christian or religious. They have a lot of different types of church marriage ceremonies, which is good for all sorts of religions.
This type of venue can also be cheaper than other venues because they are often free or cheap to use.
A church wedding venue in the Chattanooga TN area would give your ceremony or reception a traditional feel with many nearby churches to choose from.
The downside is that they do not typically offer much more than just their building which might limit some options at this location.
This type of venue could also present parking difficulties as well as logistical issues like noise restrictions on all-day music performances near churches during certain hours and days of worship services/sermons, etc.
Mansion Weddings in Chattanooga TN
Airbnb or mansion wedding venues in Chattanooga TN are a great option if you are looking for a more private and intimate setting. However, the downside is that most of these venues are not actual event venues, so creating a space for your ceremony and reception can be difficult and require creativity.
We understand how important of a decision it is when searching for wedding venues in Chattanooga or in Tennessee, so we recommend you research your options before your final decision.
There are various wedding venues in Chattanooga, Tennessee, or in middle Tennessee that could be just what you're looking for.
Our goal is to provide you with a comprehensive list of the different wedding venues in Chattanooga, Tennessee, to consider and help you make the best choice for your wedding day.
From your bridal shower to rehearsal dinner, ceremony, reception, post-brunch, or even vow renewal, there are many options.
Some important things to consider when choosing Chattanooga, Tennessee wedding venues are budget, catering, and capacity. While some venues can hold as many as 500 people, others are more suitable for elopements. Legacy Farm can accommodate anywhere from 2-300 guests.
And if you're not paying attention to inclusion and the venue contract, there can be hidden surprises and fees at many wedding venues in Tennessee.
The best way to cut these costs is to go with an all-inclusive package, where everything is taken care of. We hope you find the perfect event venue that meets your needs!