Legacy Farms is one of the best wedding venues in Nashville, TN.
We're not the cheapest, but we're not the most expensive either. Our prices are reasonable and have inclusions that you will not get at any other wedding venue in Nashville.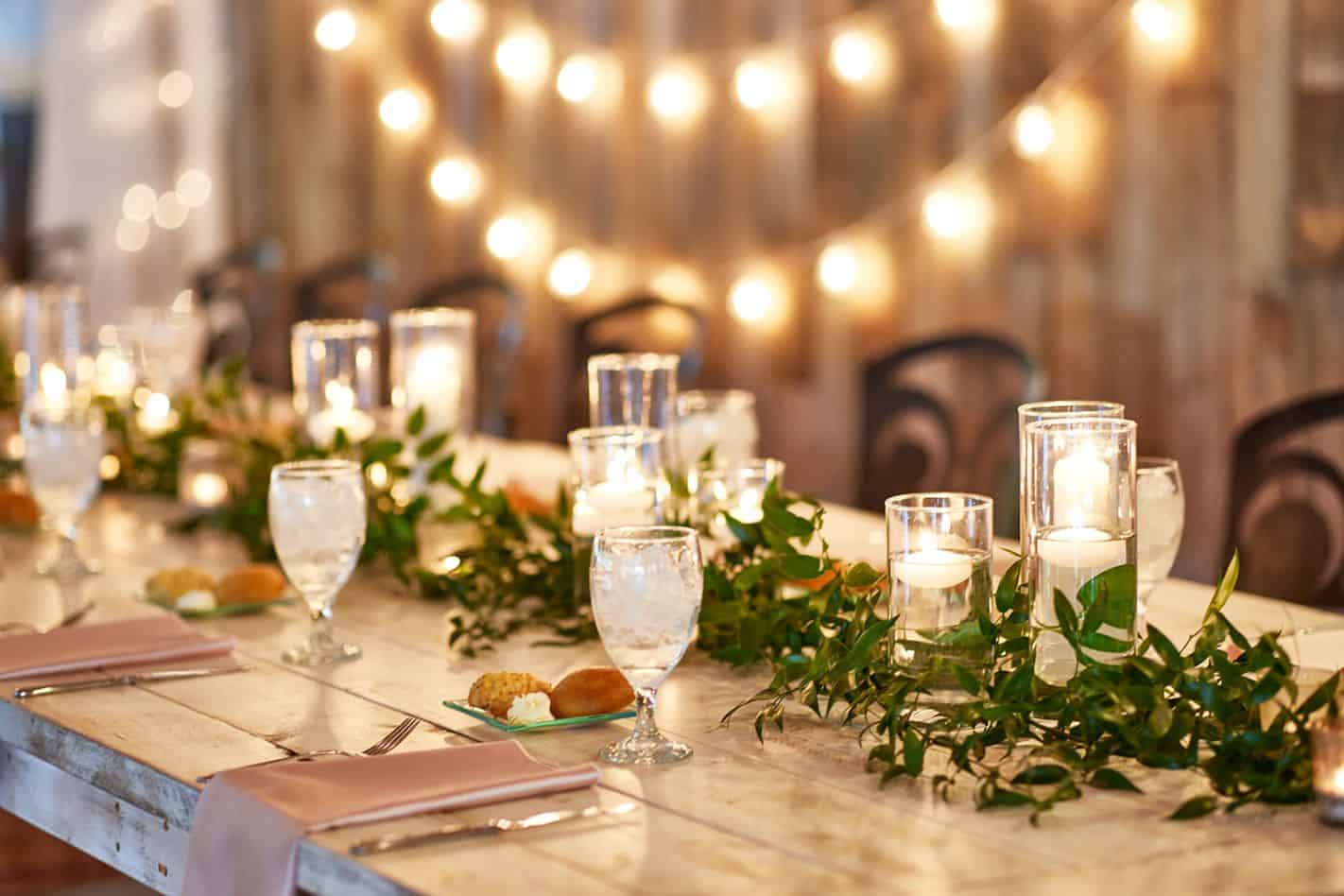 We include:
Private venue rental

Dedicated wedding planner and coordinator

Catered meals

Decor and rentals

Flowers

Set up and clean up

Wait staff

Parking attendant

Photo booth

Wedding cake

DJ

And more!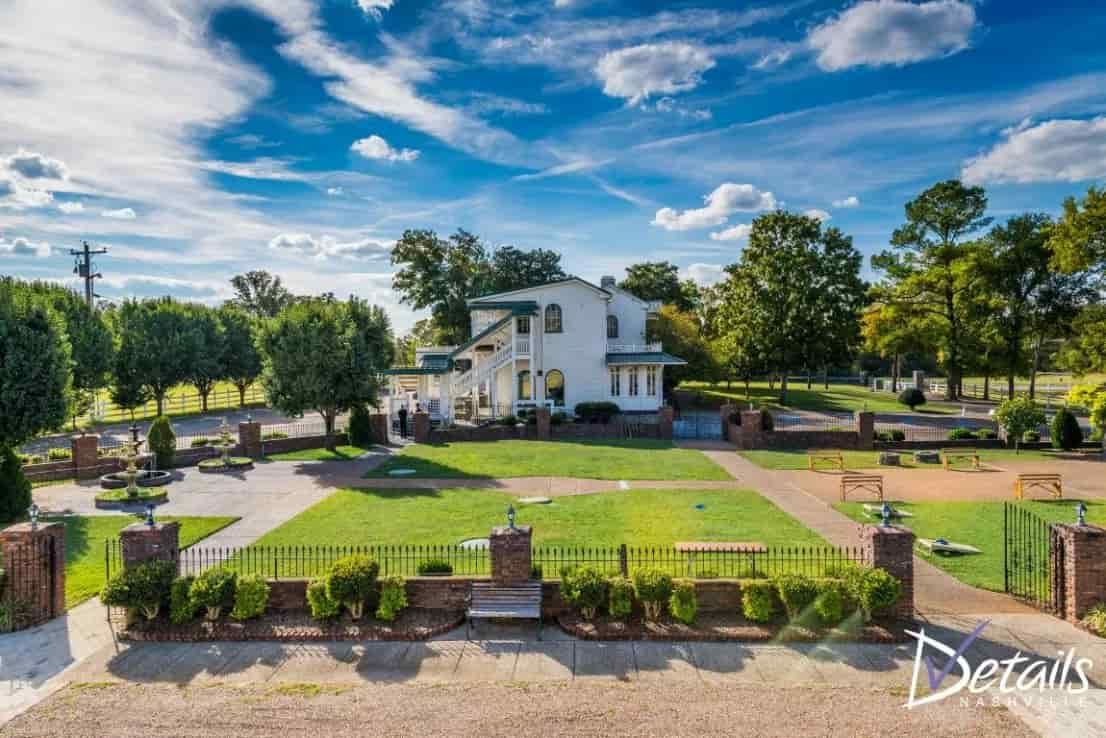 Affordable Wedding Venues in Nashville, TN – What's the Catch?
With all of our inclusions considered, we're one of the more affordable wedding venues in Nashville, TN. When it comes to your wedding day, you get what you pay for. And if you try to go the DIY route, things can go terribly wrong.
DIY wedding venues can go over budget very quickly. Many factors and vendors you might not have considered yet for your wedding day can make or break it.
You'll also likely find yourself going over your original budget. Our venue saves you tons of money because we include:
Getting Ready Suites

3 separate Ready Rooms to ensure that everyone has their own space to get ready

Wedding Planner

Your wedding planner will be with you from the beginning stages all the way through to your wedding day.

Wedding Coordinator 

Your coordinator is there for a seamless ceremony making sure everyone gets down the aisle at the right time, in the right order and does the right thing.

Caterers

Onsite culinary team with a professionally trained executive chef. Your guests enjoy the freshest food!

Waitstaff

All professional waitstaff included for setup/service and cleanup. No work for you or your VIPs

Parking and Attendant with Golf Cart

Complimentary parking, parking attendants, and golf carts available to assist guests

Photo Booth

Freestanding booth with the attendant – you'll receive a scrapbook with a copy of all photos.

Wedding Cake

Onsite pastry chef — no delivery fees! The cake is not mandatory – you can choose your favorite dessert to share with your guests.

Cake Decorations

Several different setup plans are available – no cake-cutting fee, cake servers, and cake stands.

Dishes, Glassware, and Barware Included Eco-friendly china, flatware, and glassware.
Catering Display Equipment

No outside rentals are needed for your menu. All catering equipment and display items are here onsite.

Linens and Napkins

Choose from many color options at no extra charge!

Tables

We offer farmhouse, rectangle, and different-sized round tables

DJ

The ceremony, cocktail hour, and reception (includes mics for ceremony and reception)

Florals

Fresh flowers for your bouquets and boutonnieres

Dance Floor lighting

Wireless LED lights for your dance floor – colors completely customizable

Chairs/Seating

Ceremony pews, white wooden, brown wooden folding, chameleon metal padded

Decorative lighting

String lights at our indoor ceremony space, at the Pier, Heritage Hall, and at the Patio of the Event Center

Decor – large items

Arches, arbors, gazebos, wagons, multiple bar styles, draping, and more for you to choose from

Decor – tabletop items

Over 3,000 items to choose from – Candles, runners, and other decor items

Vintage Furniture

Create conversation areas and unique vignettes to display, great for photos

Photo Op

Multiple locations on the property for your photo ops. Your wedding photos will have a wide range of backdrops!

Peace of Mind offered – Priceless!

( yep – Couldn't resist) — All your wedding plans will be completed in advance so that you feel secure when you go to bed the night before THE big day! We will ensure that your wedding vision comes to life while you enjoy all the special moments with your tribe.
When you think about the cost of a DIY wedding vs. a professional one, it's easy to see that the DIY option will be more expensive in the long run. A DIY wedding venue may seem appealing at first because you can save money upfront and have more control over what goes into your big day, but some profound implications come with this decision.
For example, if you live next door to someone who doesn't like noise or has other complaints about weddings being held on their property, they could potentially stop your ceremony altogether!
This is just ONE of many reasons why hiring a professional event center for your big day might also be worth considering. Keep reading to find out more ways a DIY wedding venue will cost more than a professional one.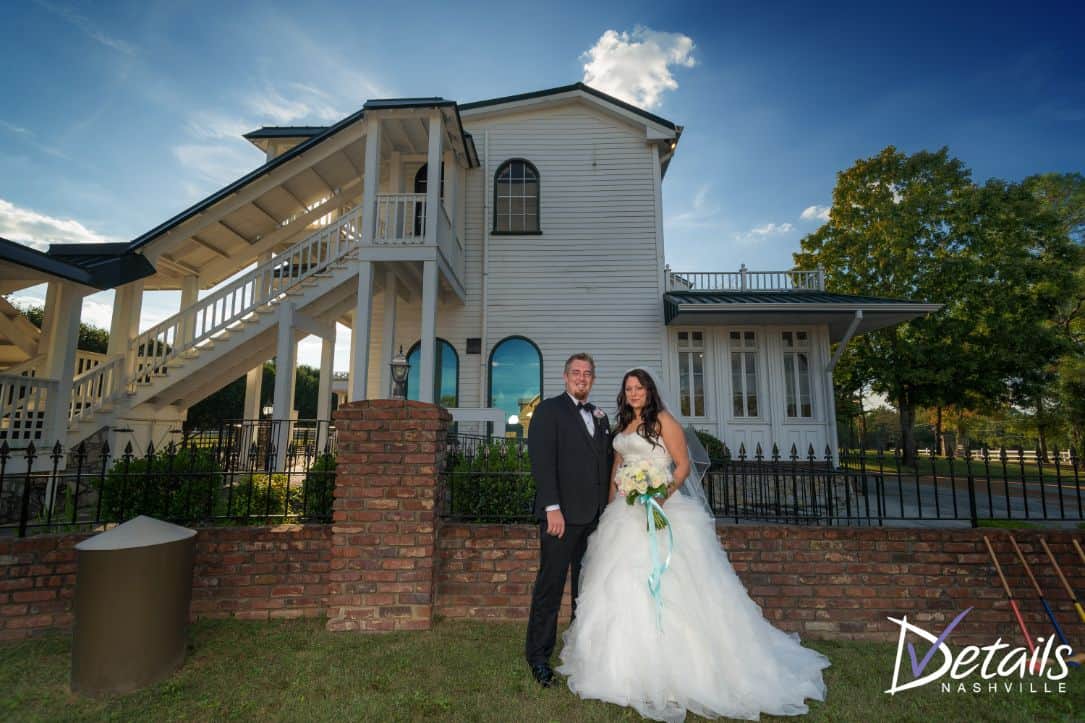 1. Decorating: The DIY venue will get expensive if you want to do it right.
Some people may not have enough time either so they resort to hiring professionals, which makes sense because that's their area of expertise! This saves guests from having subpar decorations that might affect their overall experience with your event. But many professional wedding venues already have hundreds, even thousands, of event decorations to choose from. Those costs are built-in, instead of you having to buy decor for a one-time event!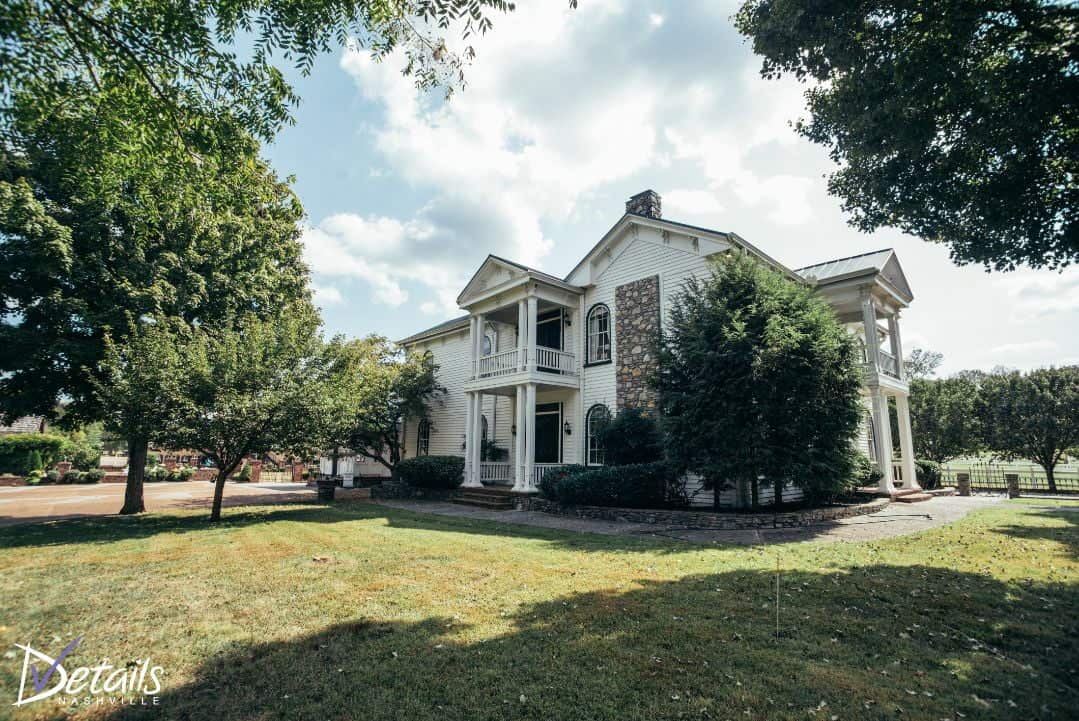 2. If
there's no professional catering kitchen access, don't do it!
DIY venues require the guests to bring their own food or to have a caterer set up on-site. This can get pricey and complicated, especially if you're not skilled in cooking! Professional wedding venues will already have all of that taken care of for them. They'll have an approved list of vendors they work with and concessions at no extra cost. If you have to have a caterer bring food and set it up on-site, it might cost you extra because of transportation fees and fees to keep the food warm. Most professional wedding venues have an industrial kitchen making it easy for caterers to come in and work their magic – but we're guessing your backyard doesn't have that.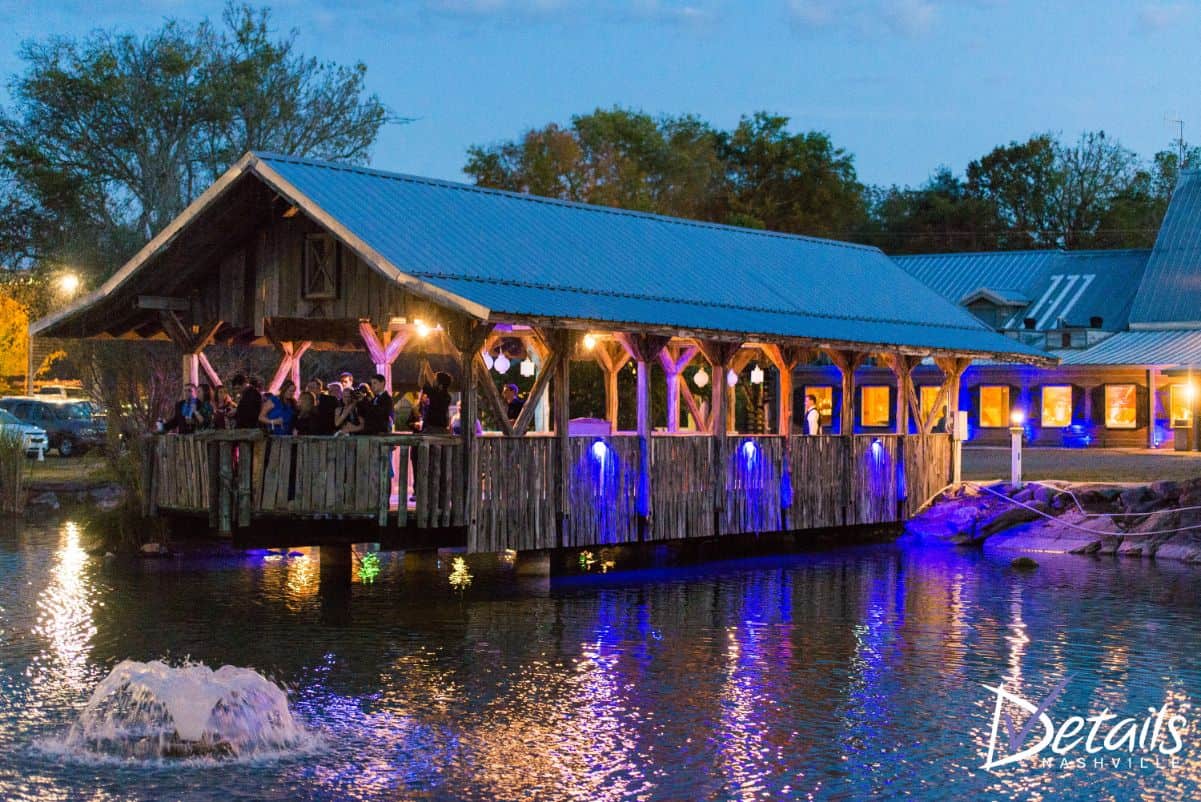 A professional venue has many more amenities than mentioned here; this article only scratches the surface regarding how different DIY weddings are from professional ones because there are so many other factors, such as liability issues, bad neighbors, etc. It makes sense why being safe would be better than sorry.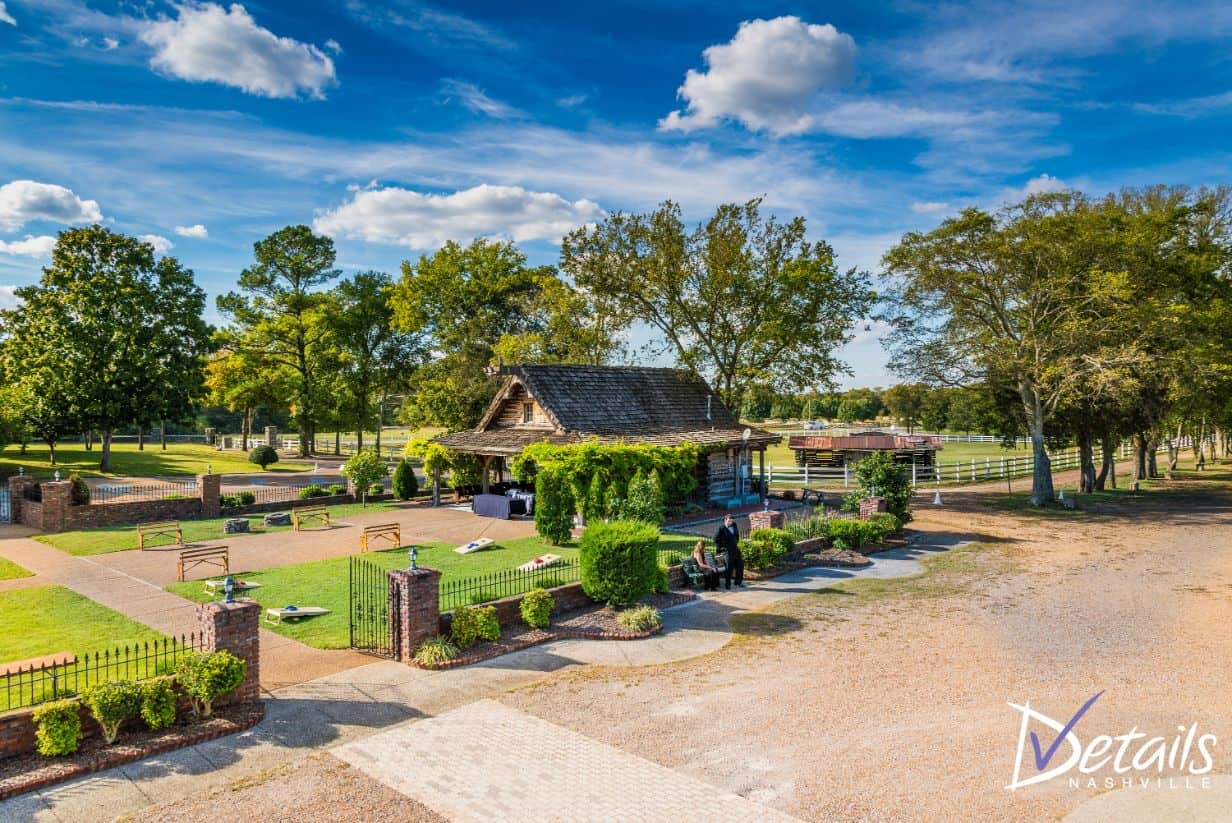 3. Safety: What if something gets out of hand
Given safety concerns, not just legal but also physical danger from bad neighbors and liability issues, if something were to go wrong during an event held at home – we highly recommend going with a professional wedding venue instead of doing it all yourself.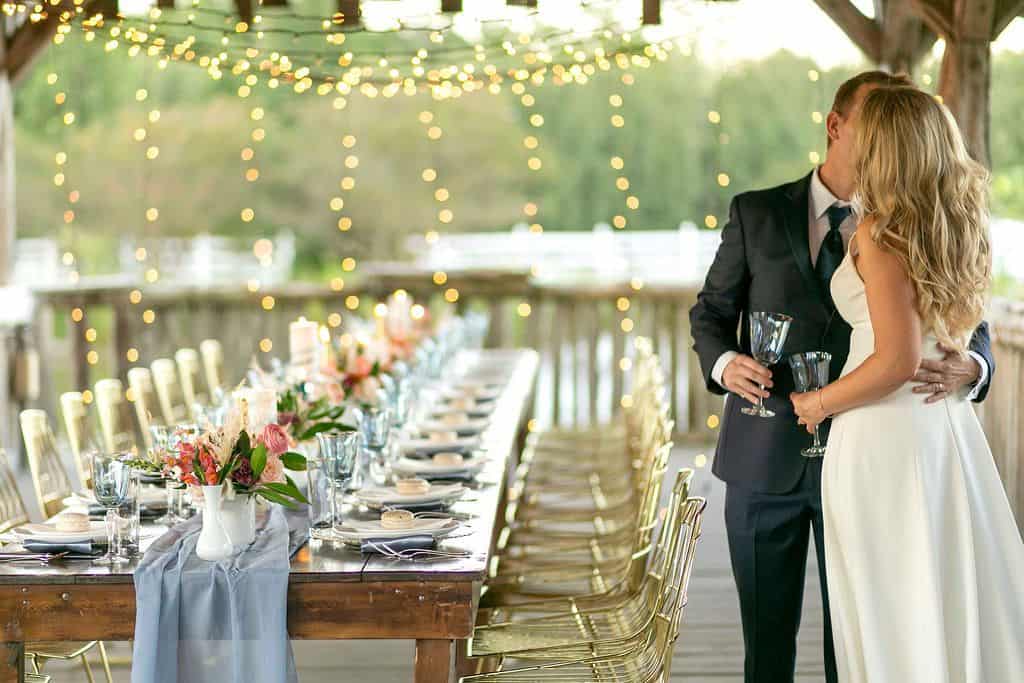 4. Budget – You'll most likely go over budget with a DIY venue,
The most significant factor as to whether or not it makes sense for you to be doing things yourself rather than hiring professionals will probably always come down to money – don't forget about how expensive everything is in general! You may save some money upfront instead of putting a deposit down with a professional wedding venue.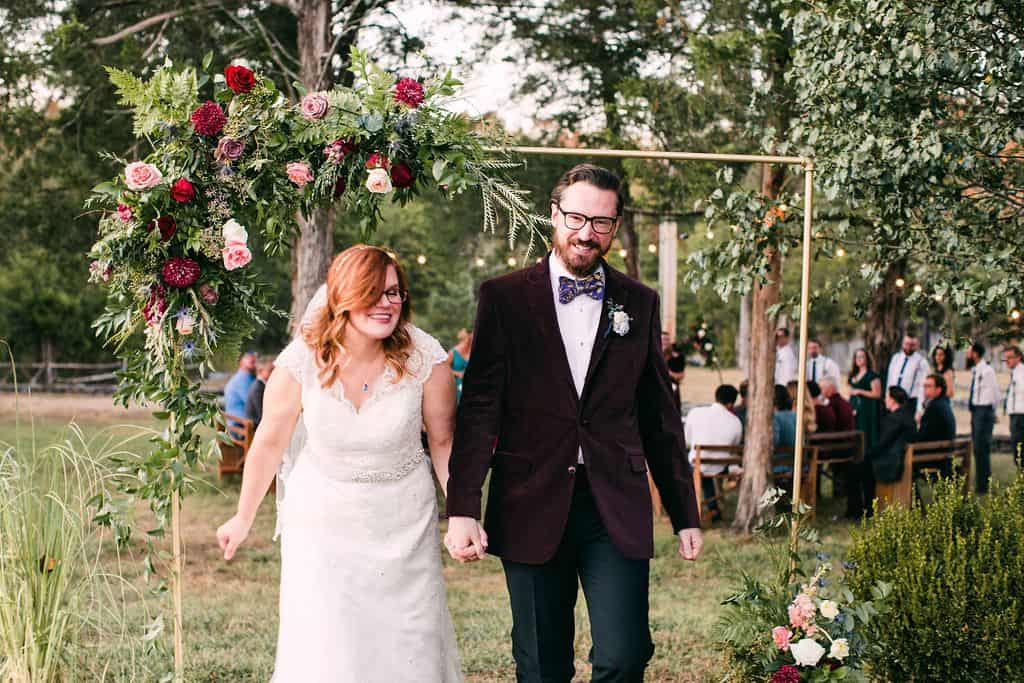 5. Logistics: Where will your guests go to the bathroom at your DIY wedding?
You want to have one bathroom per 20 guests. Will the DIY venue be able to accommodate it? What's your rain backup plan? Do you have unique spots for a photo shoot during your guest's cocktail hour? Probably not if it's in your backyard. You have to figure these things out well in advance if you're going the DIY route – and that's not easy.
So, do you want to be professional, or do you want to save a little money?
That answer may depend on your situation, but keep this article handy when making your final decision. The following few paragraphs will detail the costs of DIY weddings vs. hiring professionals for DJ services, planners, and more.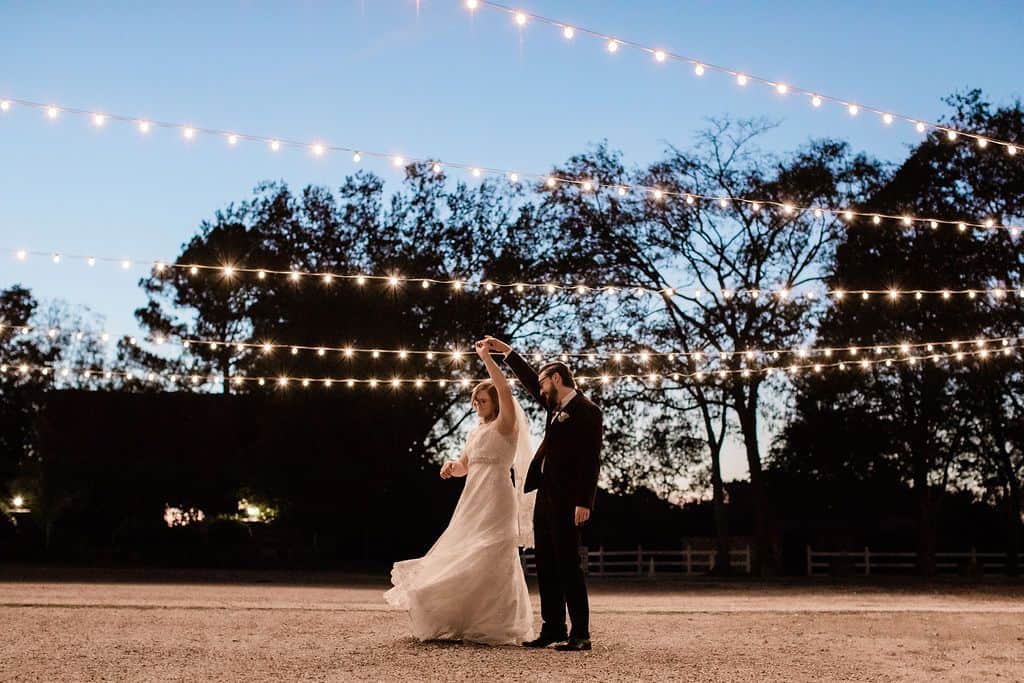 6. DJ Services
You're definitely going to want a DJ/MC at your wedding if you want events to flow seamlessly, but something to consider is if you have enough electricity to handle all of that sound and lighting. What is your backup plan if the power goes out?  What if there's a rain delay or some other unforeseen event?
7. Wedding Planning
What if you want to DIY the whole thing but don't have time for it because of work and life commitments? Then what do you do? In this case, hiring professionals is your best bet but goes against your budget. You can delegate tasks so that no one person has too much on their plate at any time. If you're unfamiliar with weddings, how will you know when something should be done?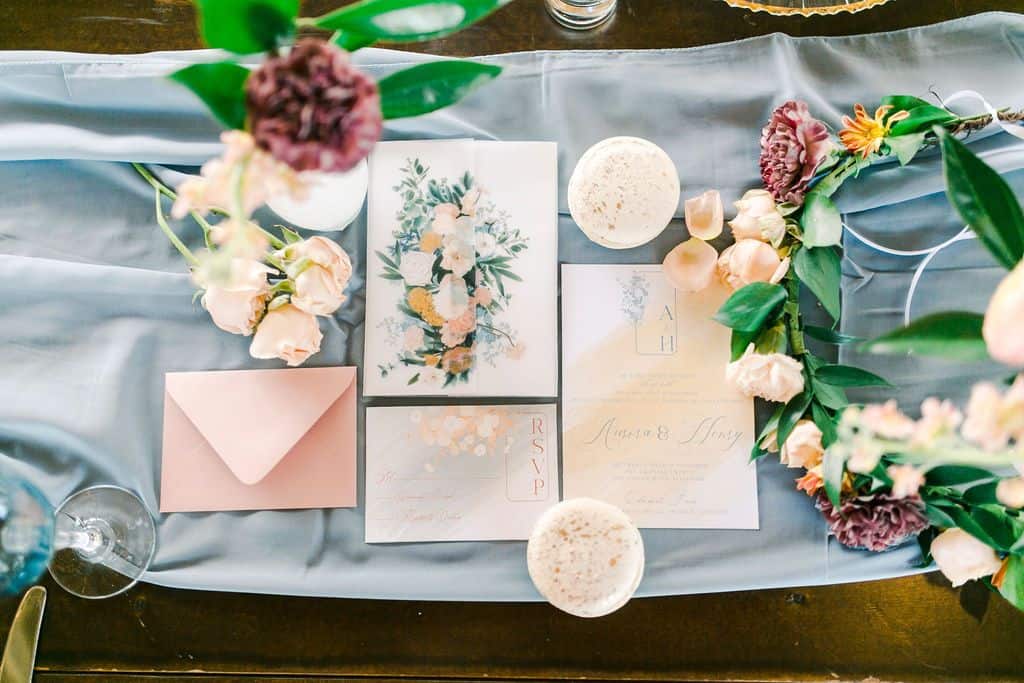 Plus, they ensure everything flows smoothly from the ceremony through the reception – it's worth the investment! It also helps people who are new to wedding planning stay sane during a challenging process. Some venues, including Legacy Farms, already have a professional wedding planner built into the cost, so you don't have to have any stress whatsoever.
8. Permits: DIY venues can be a headache regarding permits.
There is no one for you to call with questions or concerns, and if something goes wrong in the planning process, there's not going to be anyone on hand that knows what they are doing – sounds like an invitation for disaster!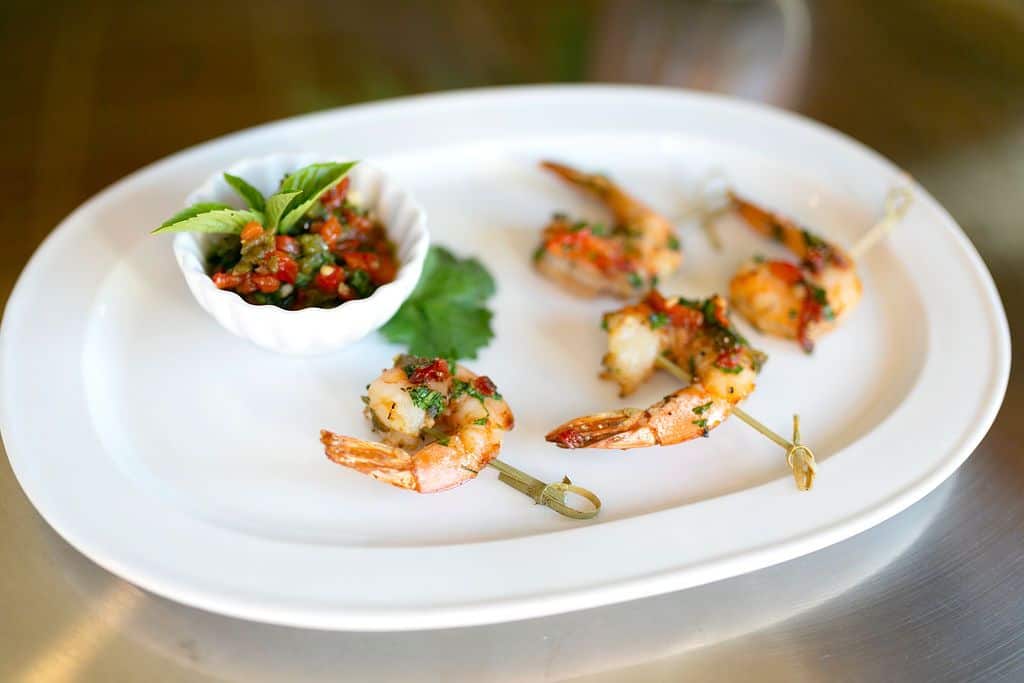 All-Inclusive Packages
A professional wedding venue takes care of all those headaches and stresses, so you don't have any worries about anything at your event. They also offer packages where some people will handle every last detail from start to finish, so you don't need to sweat the small stuff. And instead of stressing over keeping up with everything yourself, let them do it while you enjoy your big day!
If you are considering going DIY on your wedding, please consider all of the factors beforehand. It is not that difficult to find a professional venue and they usually offer much more than what we mentioned here.
We highly recommend contacting a venue directly to see what they can offer.
Closing Thoughts
A DIY wedding can cost too much because there may need to be permits, liability issues, and bad neighbors; it's better if safety prevails! Go with a professional service instead.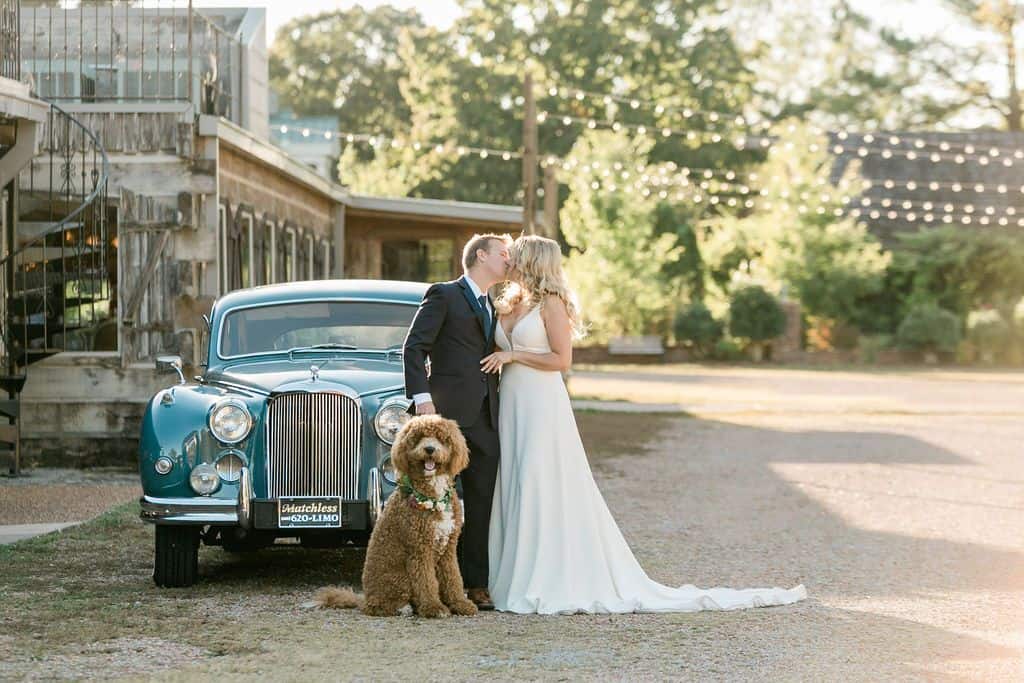 We hope this article has shown you some of the essential differences between DIY weddings and professional ones. Maybe now, when deciding on a wedding venue for yourself or someone you know,  you'll be able to make an educated decision as to which is best suited for your needs.
The issue with Nashville wedding venues under $2,000 and Nashville wedding venues on a budget
When you try to penny-pinch and save money for your big wedding day, you may run into unforeseen issues, last-minute budget changes (spending more than anticipated), and other snafus. Just read the story above; you wouldn't want any one of those numbers of things to happen at your wedding, would you? Don't leave it up to chance. Your wedding day is an investment into your future as a couple. 
A true story about one family's disaster wedding on their property and why free or cheap wedding venues in Nashville, TN under 1000 are not the best value for you.
Recently, one of our team members watched a wedding video that took place in a huge backyard. Everything looked beautiful and in place, so of course, we wanted to call the family and see how they pulled off such a magnificent wedding and how much it cost to convert that backyard into a venue.
We found out that the grandparents that owned the property began making improvements an entire year before the wedding. They wanted everything to be pristine, with a garden-feel for their summer wedding and spent days and nights manicuring everything and paid landscapers to do the work they couldn't.
Then, they dug into all of the events that took place during their wedding  –  and this story will make you think twice before you have a backyard, Airbnb, or cheap Nashville wedding venue for your special day.
The day before the wedding, the rental company delivered the furniture, decor, and other wedding day items to seat and accommodate 150 guests. Multiple large delivery trucks arrived at the property. Unfortunately, it rained cats and dogs the day before and was still raining a bit on that day. The delivery trucks caused a substantially muddy mess in their front yard because the grandparents didn't have a proper driveway or area for this large delivery. (Hint: at Legacy Farms, we have all of our rental and decor items onsite, so no worries about late deliveries, muddy deliveries, or other snafus.)
Another issue was that the bride, on a budget, didn't hire a wedding planner. She enlisted her best friend to help coordinate her wedding day. Unfortunately, her best friend is not a wedding expert, so she immediately became overwhelmed and wasn't equipped to handle all the vendor liaison work, contracts, setup, and more. The two bickered the week leading up to the wedding and especially on the day of.
(Hint: at Legacy Farms, Amy, our wedding planner, will work  with you to help you plan your dream wedding, so you don't have to get into a big fight with your BFF the day before your wedding)
So the bride and her best friend/wedding planner had to stand in the cold rain and direct all the truck drivers/employees to place the decor and rental items to get everything into the right place. The bride was crying audibly enough for her grandpa to come out from inside and help her. Things didn't go as planned either; they had to move furniture around, make on the spot changes, and a few other snafus that changed her perfect wedding day vision.
👉 Click Here to Read Why We Provide a Wedding Planner for You at Our Nashville Wedding Venue >>
With only a few hours to go before their rehearsal dinner, the bride and her best friend, soaking wet, had little time to shower, warm-up, and drive to their rehearsal dinner. The grandpa could feel the anxiety lingering in the air but felt helpless. He had done so much to groom the property and make her wedding day special, but everything seemed to be falling apart at the last minute.
While the bride and her best friend were away at the rehearsal dinner, the grandparents stayed back to make the final touches on the property and decor. While they were working together, they decided that they didn't want 150 guests in their house in and out all night using the bathroom. After making a few calls, the grandpa was able to secure a few porta-potties for the wedding the next day.
On the day of the wedding, the bride tribe arrived early at the property to get ready. While they were all doing their hair and makeup, one of the bridesmaids or hairstylists dropped a curling iron on the carpet, creating a significant burn. Later on, when grandpa checked the room, he noticed the large burn mark and was upset because they worked hard to maintain the original carpet (a Damask Venetian) in their house. When he confronted the bride, she had no idea, and when she asked her bridesmaids, no one fessed up. It caused quite a lot of tension leading up toward the ceremony.
Meanwhile, the best man finally arrived, a few hours later than expected (he partied a little too hard at the bachelor party and was hungover) with the borrowed chairs and tables. With the help of a few (also hungover) groomsmen, they hauled all the tables and chairs to the backyard, but it took them a little longer than expected, and guests would be arriving shortly. 
👉 Click Here to Read 5 Benefits to Staying Overnight at Tennessee Wedding Venues >>
As the men set up the tables and chairs, they soon realized that the backyard wasn't as large as it seemed when it wasn't full of tables and chairs for 150 guests. So, they had to tightly squeeze the tables together to accommodate all of the guests, which looked pretty unsightly. And of course, the room still had to be made for the buffet line, bar station, wedding gift table, guest book signing table, Mr. & Mrs. table, macaron/cupcake table, and DJ table.
Once the tables were beautifully decorated, and the flowers were arranged, tensions eased up a bit. Then, the guests began to arrive. With over 100 guest and wedding vendor vehicles, parking was pretty tight (and a bit muddy), but everyone found a spot. 
Because everything was running a little late, the wedding guests helped themselves to the open bar – there was beer, wine, and even spirits in large tubs and on tables. The groomsmen were taking advantage of the free beer during the early afternoon prep and were all intoxicated.
The ceremony was beautiful. Even though the grounds were a bit wet and muddy, everything seemed just right, and the grandpa was the Officiant and had many sweet and sentimental things to say.
While the guests mingled during cocktail hour, the wedding tribe went off to take photos. The photography session was a complete mess without a planner to direct everyone, but great photos were taken. 
To save money on catering, a friend of the family was hired to do a BBQ buffet. He used the kitchen in the house and everything tasted fantastic, but guests later complained about having upset stomachs (maybe because he used the same cutting board for the raw and cooked chicken, he later realized). 
Hint: Legacy Farms has in house catering, with a massive catering kitchen to take care of all of your needs. 
The DJ was also a friend of the family that had a basic turntable (Traktor). None of the requested songs were played and the DJ took center stage, talking constantly, singing into the microphone, and playing his favorite songs. And right about that time is when things took a turn for the worst.
Hint: Our DJ at Legacy Farms makes you the center of attention and plays all of your requested songs.
Almost simultaneously, it started raining, a fight broke out, and the cops arrived.
There was no Plan B or indoor area to let the party go on, so guests either had to brace the rain or leave the wedding early. Unfortunately, many were intoxicated since there was free-flowing alcohol for hours by this time. Two cousins, in a seemingly cliche event, got into a fistfight over an old family feud. There was no security guard to break the fight up. Tensions were high; some guests were scrambling to leave, while others tried to cram inside the house, which wasn't set up for a wedding at all.
Hint: Legacy Farms has a detailed rain plan and has indoor ceremony and reception choices.
And the reason the cops arrived? Grandpa secured a permit for the event, but the music was supposed to stop at 9 PM and it was 9:15 PM. Neighbors had called to gripe about the music and screaming guests returning to their car. Remember that freely available beer? The family realized this was a huge mistake. Red solo cups were scattered across the road as guests were drinking on the way back to their cars, yelling and causing a ruckus. 
One groomsman got testy with the Sheriff and almost got arrested to go sleep off his drunkenness in a jail cell. All in all, the wedding would never be remembered as a special day, but rather a disastrous event for all guests.
This wedding example was made up of instances that have happened to people trying to have a DIY wedding or a wedding at cheap wedding venues Nashville. These, and many more, disasters have occurred before, during, and after DIY and budget weddings. We've even heard of things like this happening at new and inexperienced wedding venues.
Trying to save money by having your wedding at an unlicensed wedding venue or a backyard without proper wedding venue insurance may turn out fine, but it may not. And if it doesn't go as planned, you either live with that or have to pay to have your wedding do-over. Saving money by not hiring wedding industry professionals to help guide you through the maze may also work.
Hint: we take care of your wedding vendors at Legacy Farms, and if you want something extra, we'll help you pick out a preferred outside vendor.
But there are these disasters and many more that have occurred in couples trying to save money. Oh, and a few of the other disasters we didn't mention earlier?
Our advice? Hold your wedding at any number of affordable wedding venues in Nashville TN, such as Legacy Farms. We're one of the top wedding venues in Nashville TN all inclusive, and we guarantee that events like you read above, simply don't happen here at our venue. Saving money may mean a smaller guest count, but that's better than some of the disasters we mentioned above. And a DIY or "budget wedding" may end up costing you more in the long run…just like grandpas family.