16 Wedding Venues in Hermitage TN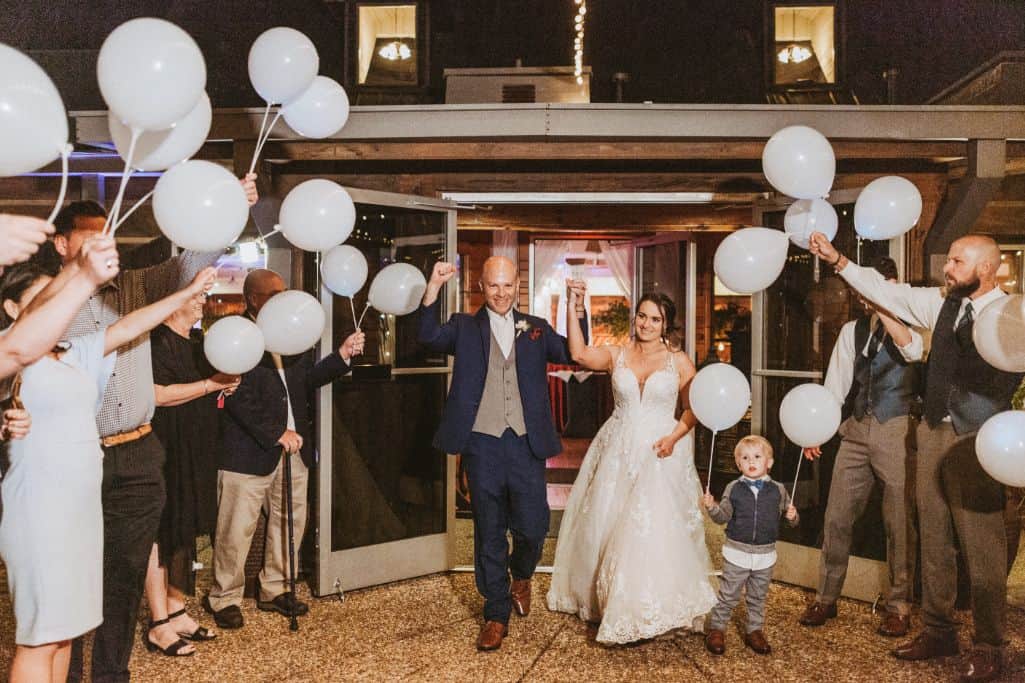 Here's what you'll love at Legacy Farms:
– all-inclusive packages & transparent pricing
– on-site award-winning catering
– multiple indoor and outdoor ceremony/reception locations
– overnight lodging
– gorgeous bridal/groom getting ready suites
– wedding planner
–  thousands of decor and rental items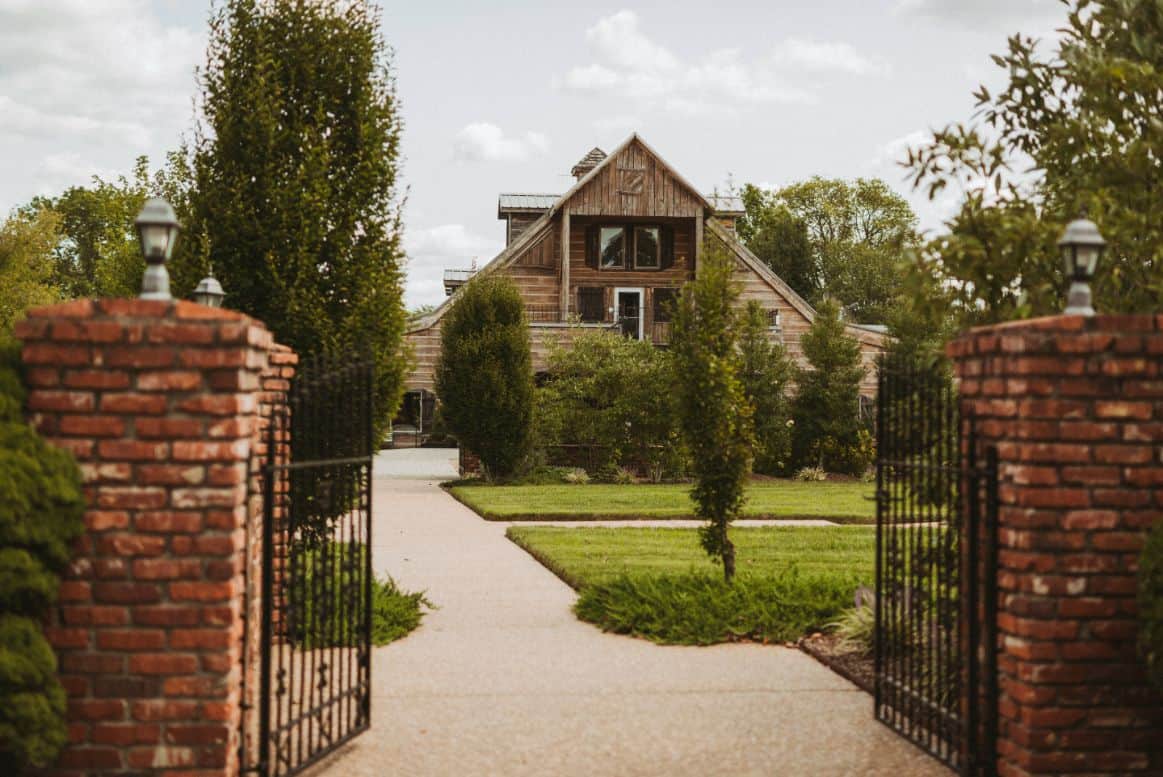 Want to find out our exact pricing?
We don't believe in hiding prices; that's no fun. Many wedding venues put a "starting price" on their website or don't include all the fees after the fact. Our website has 100% transparency; what you see is what you'll pay. And you want to know what else is cool? Our packages are all-inclusive: venue, planner, catering, flowers, decor, rentals, and more! The only things we don't include are things we feel are a very personal decision, like your officiant and photographer :) But we can make recommendations for you!
Our packages range in pricing from elopements to an entire weekend wedding.
Click here to look at our packages, inclusions, and pricing.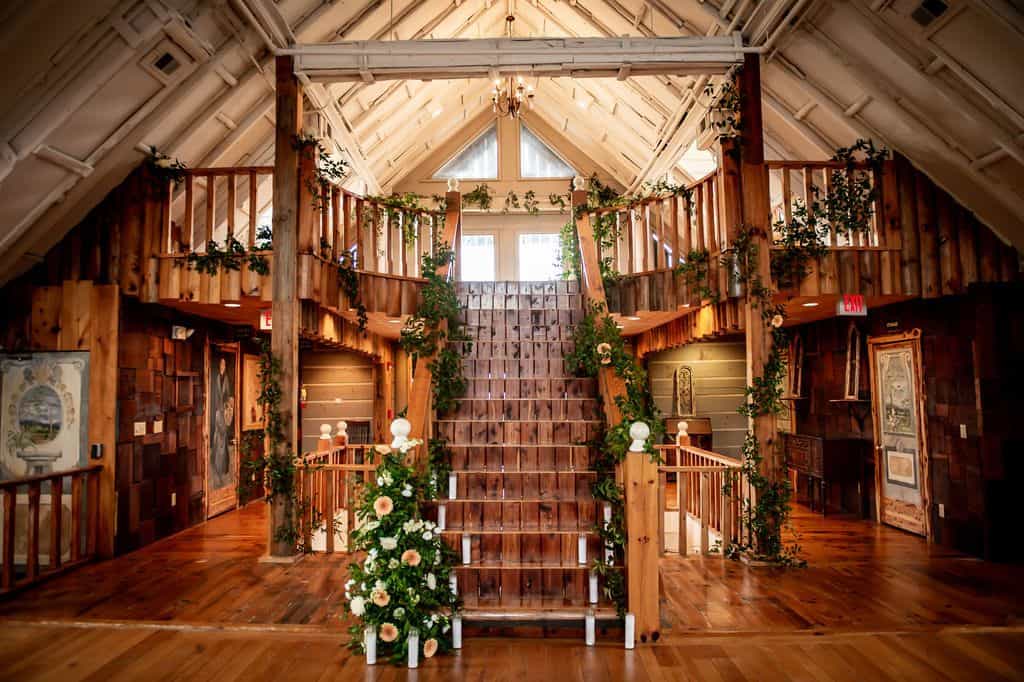 What will my wedding look like?
Many couples send their Pinterest board to Amy, our wedding planner, to bring the vision to life. No two weddings look alike at Legacy Farms – and we've hosted weddings for 25+ years! If you want to see past weddings, click here to view our Real Weddings page to get inspiration for your big day.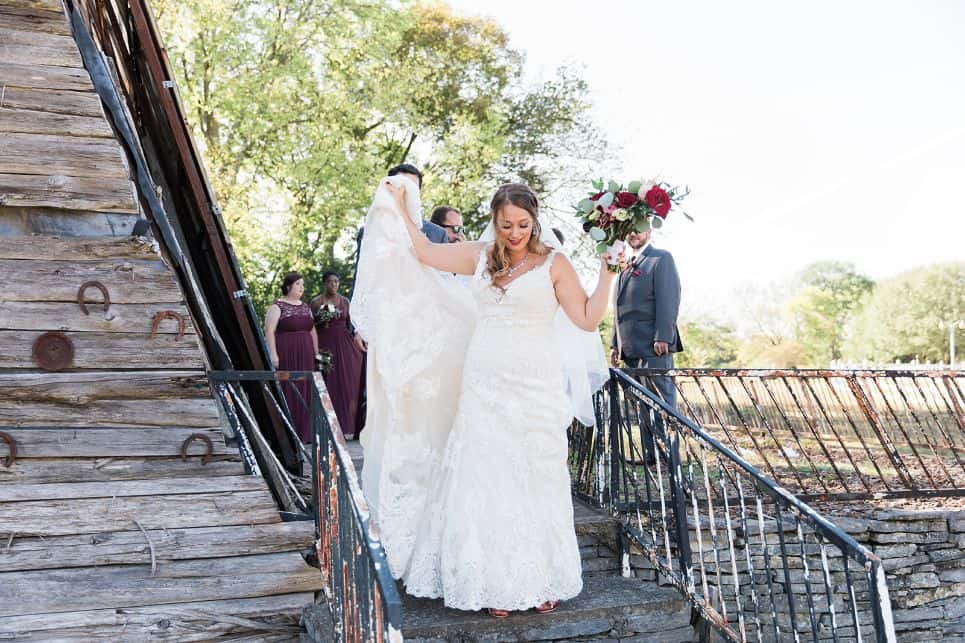 Do you have a question?
We have an FAQ page that will answer many of your questions! If you've read through it and still have a question, we'd love for you to reach out to us :)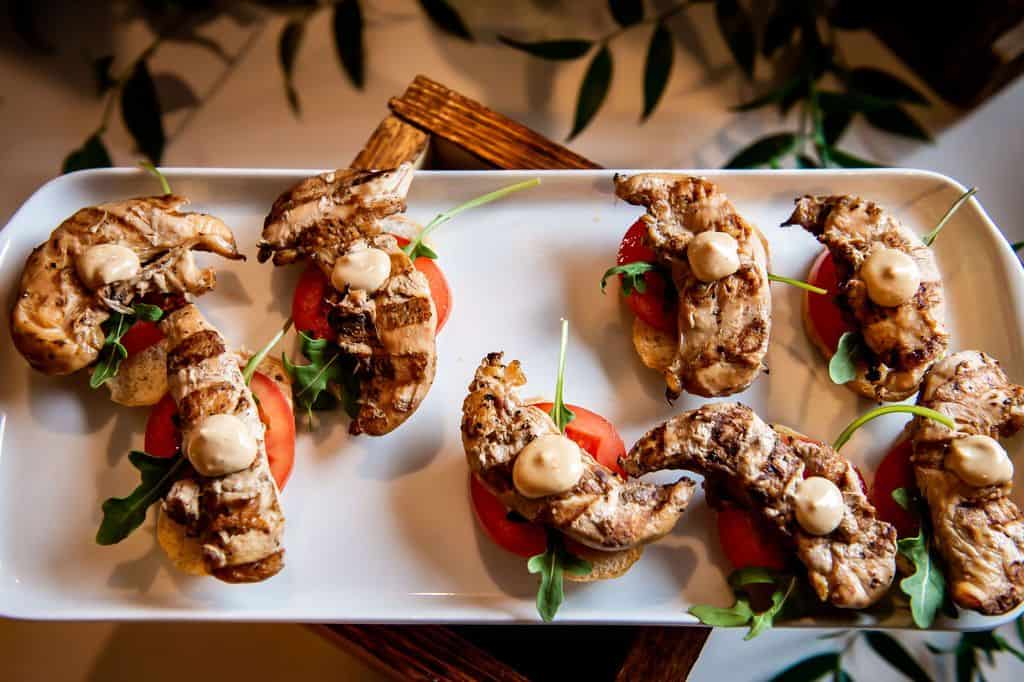 Want to look through our helpful tools and resources?
Our website has many tools and resources to make your wedding experience better. A few examples include: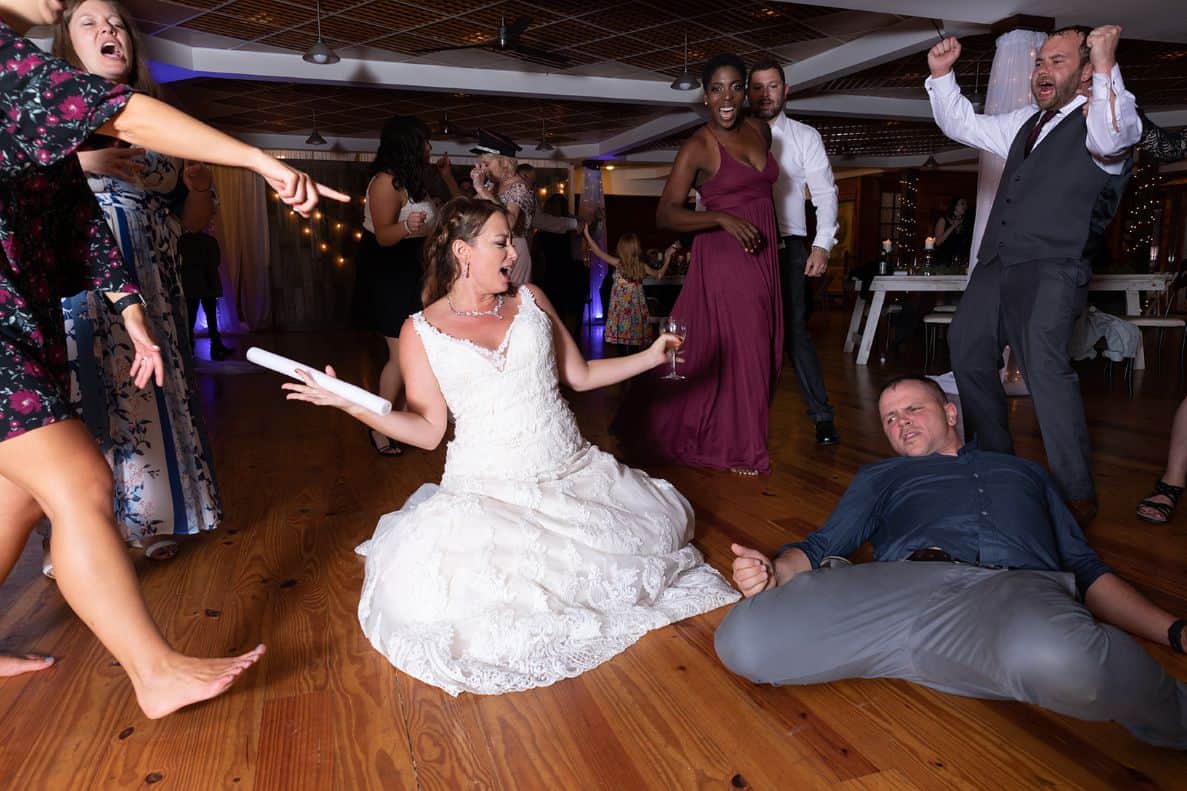 Are you ready to meet us in person and take a venue tour?
We're ready to meet you and learn about you & your wedding vision! Click here to schedule a tour. During the tour,  we'll walk through the venue, sit down and discuss your vision, and help you develop a realistic budget.
Keep reading to learn more about Legacy Farms!
Here's why we're a great choice if you search for wedding venues near Hermitage, TN.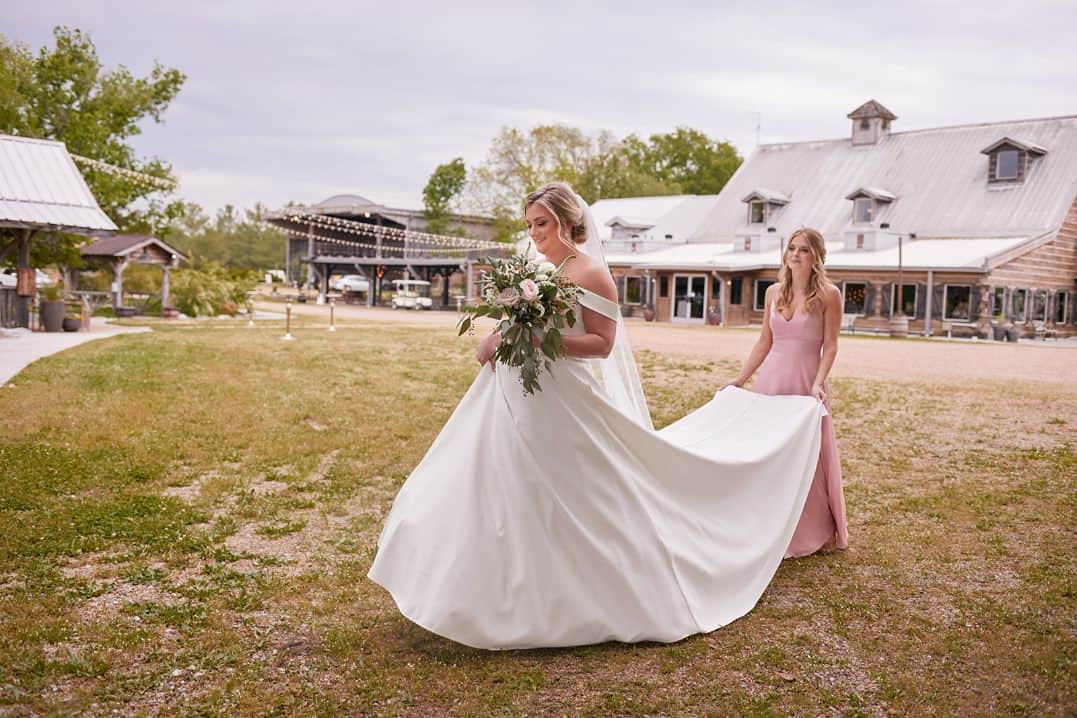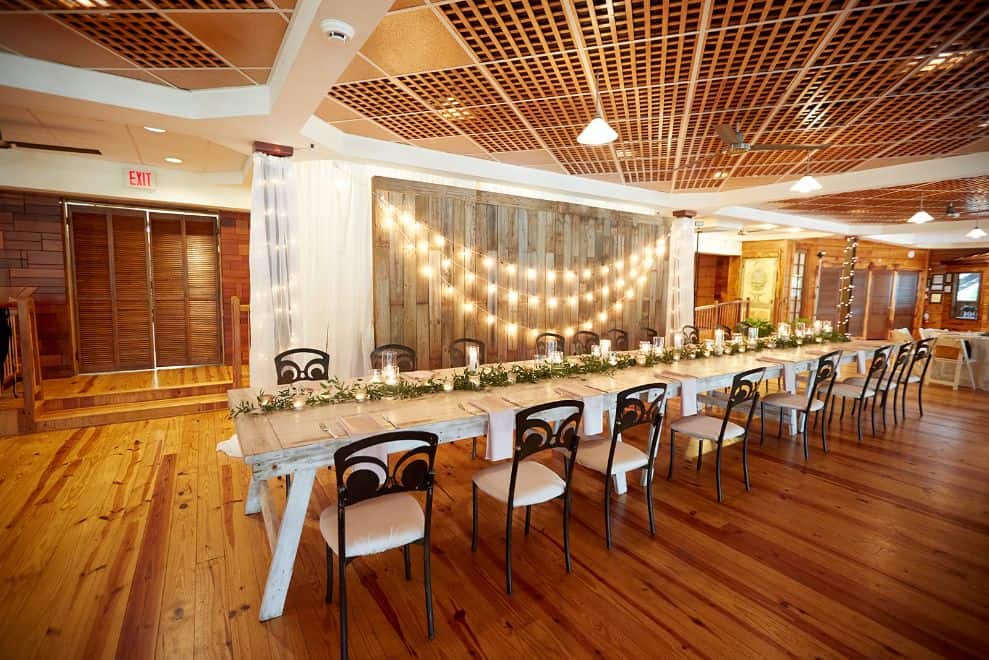 Legacy Farms is a popular destination wedding venue in Nashville, TN. Wedding couples often choose us if they want Southern Elegance, flexibility, and an all-inclusive package that is TRULY all-inclusive. Yes, that means:
The Entire Venue
Catering
On-Site Lodging (if you choose)
Florals
DJ
Photo Booth
Decor and Rentals
Capacity up to 300
And so much more!
Vast Wedding Experience and Rich Hospitality
Amy, our wedding planner, has 25+ years of experience. Most of our team has hosted hundreds of weddings. No two weddings look the same, and we encourage you to customize your package — whether you want a hot air balloon ride or something else sensational.
Compare Us to Other Event Venues
We're pretty confident in what we offer and our price point – you can check out our venue comparison sheet here when you are touring other venues to make sure that you can pick the best venue for you. After all, comparing venues is like comparing apples to oranges.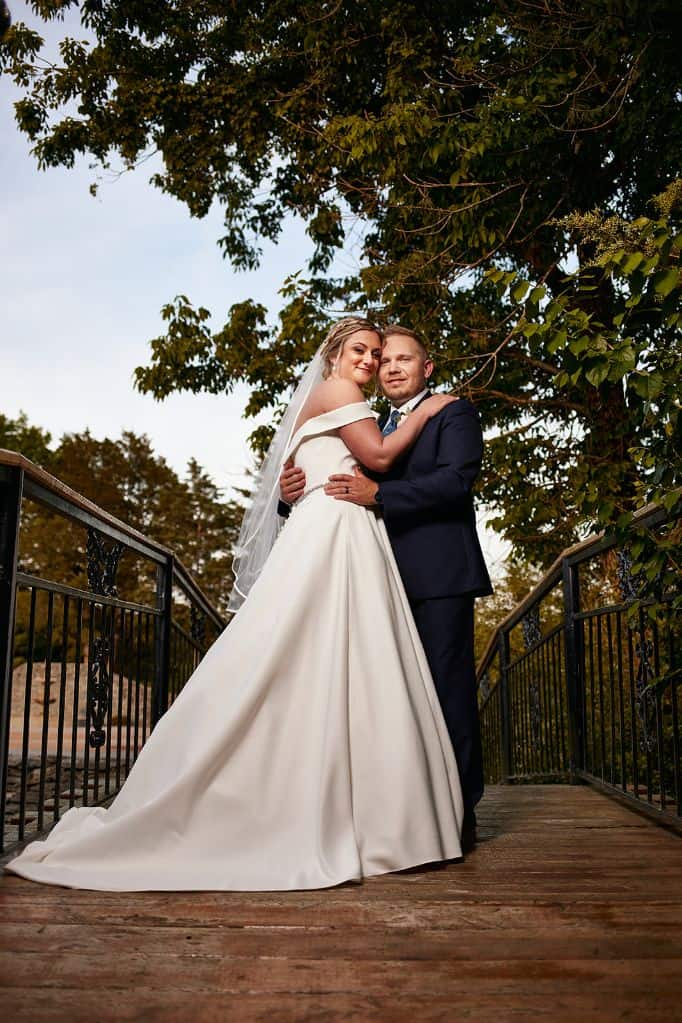 We have so many resources on our website! Check out our TOOLS page to see more :)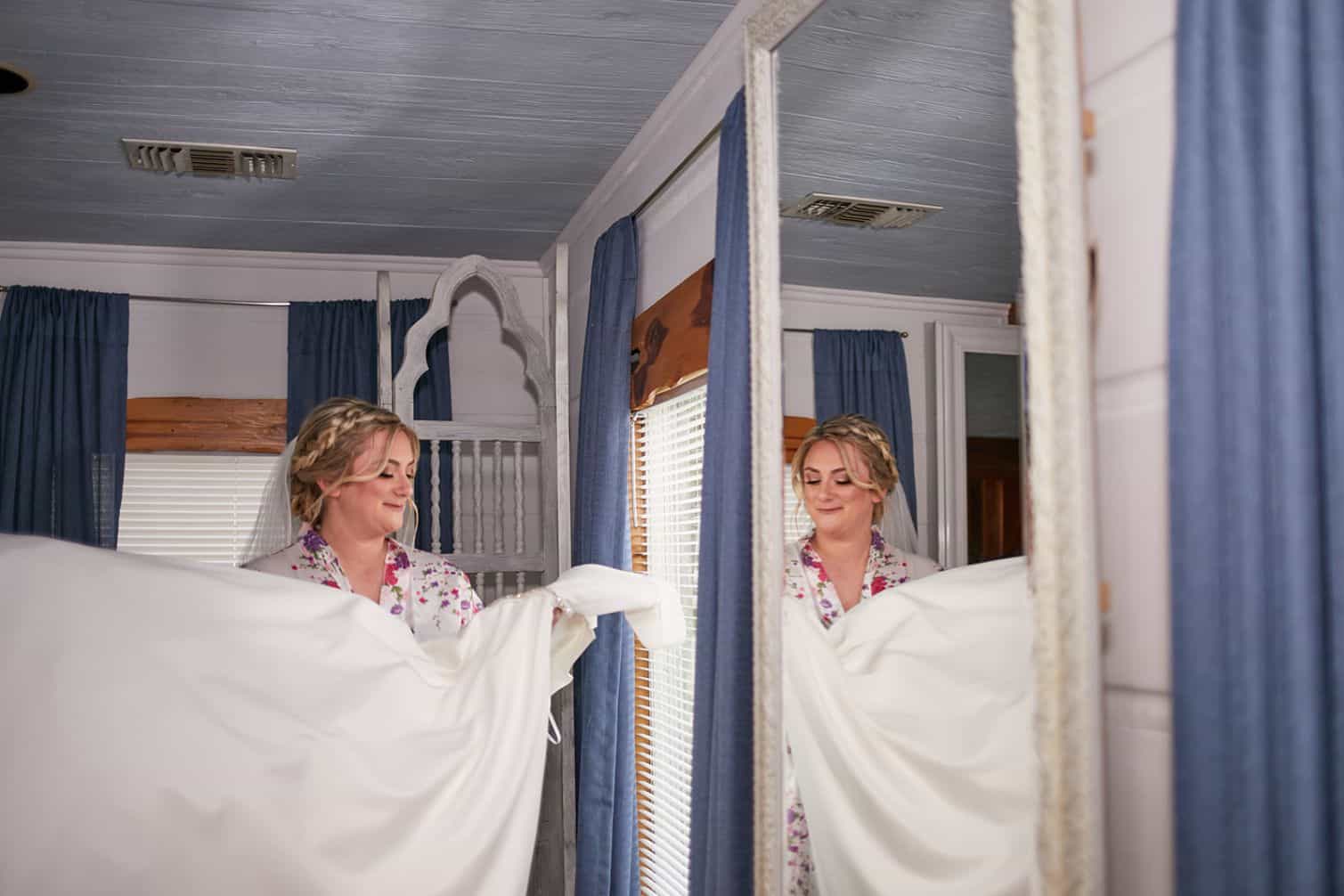 All-Inclusive Wedding Venues
Many venues are not truly all-inclusive or have hidden fees down the road that are an unwelcoming surprise for many couples.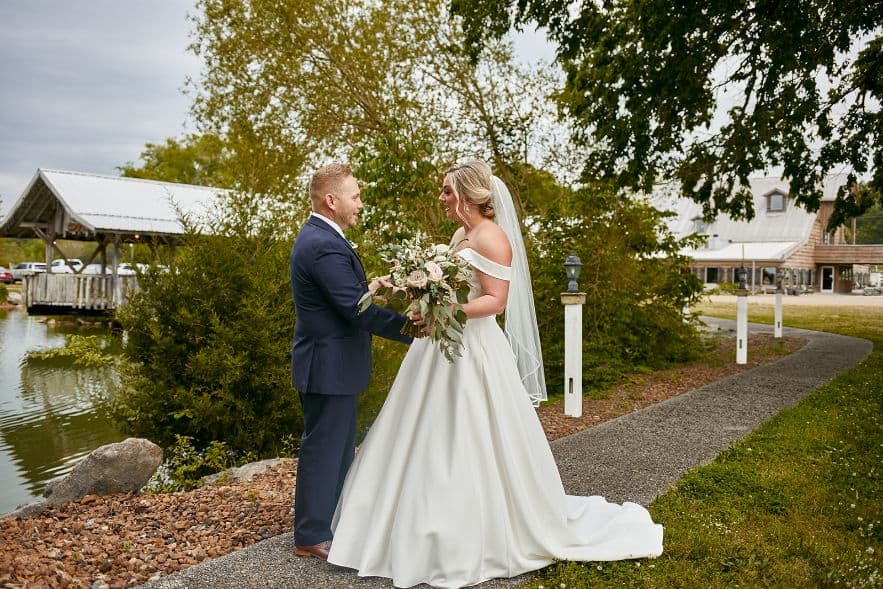 Your love story at Legacy Farms – come take a tour
We wish you the best of luck finding your perfect venue near Hermitage TN!
2. Andrew Jackson's Hermitage, Home of the People's President
Address: 4580 Rachels Ln, Hermitage, TN 37076
The Hermitage is the home of Andrew Jackson, the first president elected from a U.S. territory and the first president without a formal education. The Hermitage has been a home museum since 1817, when Jackson was alive and served as president. The Hermitage is now part of the National Park Service, which manages and conserves the site.
3. Copperline Ranch
Address: 3145 Brandau Rd, Hermitage, TN 37076
Copperline Ranch, located in Nashville, Tennessee, is a charming rustic wedding venue. Situated on 25 acres of pristine land, this stunning property is conveniently located just 15 minutes from vibrant Downtown Nashville. The expansive rural estate offers a versatile and picturesque setting for couples to host an unforgettable wedding celebration, creating the perfect backdrop for a fairytale event.
Facilities and Capacity:
Copperline Ranch provides a variety of indoor and outdoor event spaces for couples to choose from for their ceremony and reception. The barn-style function space features a mezzanine and an outdoor deck, allowing couples to celebrate under the sun. The beautiful koi pond and the surrounding natural beauty of the property serve as captivating features for wedding photographs. The barn also includes a catering room, restrooms, and a professional lighting setup to enhance the ambiance of your event. Additionally, the venue offers four acres of lush grass pasture, providing an ideal location for an outdoor ceremony. Two pergolas are also available, each offering a unique aesthetic to suit different wedding themes.
Services Offered:
The dedicated team at Copperline Ranch offers a wide range of services to ensure a seamless wedding experience. Couples can celebrate various events leading up to their wedding day, such as engagement parties, wedding showers, and rehearsal dinners. The venue welcomes external vendors, providing ample space for them to set up and cater to your needs. As a pet-friendly establishment, Copperline Ranch is perfect for couples who wish to include their furry friends in their special day.
Copperline Ranch proudly embraces and supports the LGBTQIA+ community, creating an inclusive and welcoming environment for all couples to celebrate their love.
4. The Lighthouse on the Lake (Unique in the State)
Address: 133 Sanders Ferry Rd, Hendersonville, TN 37075
The Lighthouse, situated in Hendersonville, Tennessee, offers couples the opportunity to exchange their vows in a stunning lakeside setting on Old Hickory Lake, just 20 minutes from downtown Nashville. This charming venue provides indoor and outdoor ceremony options, accommodating intimate and grand celebrations with serene water views.
With a capacity for up to 200 guests, The Lighthouse boasts four acres of scenic waterfront property, providing ample space to celebrate and create cherished memories. Along with inclusive packages and event planning services, the venue offers various amenities such as mahogany Chiavari chairs, dining tables, linens, china, and access to the gazebo. Couples can also choose to enhance their special day with upgrades like lighting, drapery, and themed accent bars. The experienced staff provides setup and cleanup services, and the venue includes a bridal suite, event rentals, in-house bar and catering options, liability insurance, lighting, and sound equipment, and even welcomes pets. Additionally, wireless internet is available for guests' convenience.
5. Luxury Palace
Address: 1185 Antioch Pike, Nashville, TN 37211
Luxury Palace is a wedding venue located in Nashville, Tennessee. This space offers couples the chance to have an unforgettable wedding celebration. The exclusive use of the venue means no other couple will have the same experience as you.
6. Iriswoods – Weddings and Events Venue
Address: 7044 Lebanon Rd, Mt. Juliet, TN 37122
Iriswoods in Mount Juliet, Tennessee, is a historic log cabin on 18 acres of captivating scenic surroundings, including beautiful woods and pastures. With a rich history dating back to the 1830s, this secluded property offers couples an idyllic atmosphere for their weddings and events. The venue boasts a stunning 3,200-square-foot cedar pavilion featuring a magnificent 20-foot high ceiling among its enchanting event spaces.
Iriswoods accommodates up to 150 guests, allowing couples to create memorable celebrations. For those seeking an intimate ceremony, the historic log cabin provides a charming backdrop, with the option of exchanging vows in front of an authentic stone fireplace. Outdoor ceremonies can take place on the venue's front lawn within the picturesque "Circle of Trees." Additionally, couples can take advantage of an 850-square-foot raised deck and a beautiful barn, offering scenic spots for capturing treasured moments. The true highlight of the venue, however, lies in the cedar pavilion. This breathtaking space, adorned with white pleated draping, crystal chandeliers, cafe lights, string lights, and elegant lamp posts, sets the stage for a remarkable reception. With its wooden doors, the pavilion can be closed to ensure guests' comfort on cooler nights while providing a mesmerizing setting for an unforgettable celebration.
7. The Cordelle – Saint Elle (Gorgeous Victorian Detail)
Address: 45 Lindsley Ave, Nashville, TN 37210
The Cordelle is an elegant Antebellum mansion in Nashville, TN, that dates back to the late 1800s. It is nestled close to Music Row and restored to its original glory. The co-owners, Leigh Watson and Nealy Cowan have experienced wedding planners who will ensure your special day goes off.
You have several options for your wedding ceremony and reception, including the Victorian home, the great hall, or the outdoor garden. The Victorian home is an 1800s-era home with exposed brick walls and hardwood flooring, creating an elegant space for your Nashville wedding.
8. The Bridge Building Event Spaces
Address: 2 Victory Ave #100, Nashville, TN 37213
The Bridge Building Event Spaces is a unique downtown Nashville, Tennessee, waterfront setting. This venue offers couples modern indoor and outdoor options for their wedding celebration. Each customizable wedding package includes catering, bar service, and staffing options. The event spaces have a variety of amenities, including sound and lighting systems, catering services, and more.
9. One Fourteen at The Wildhorse
Address: 120 2nd Ave N, Nashville, TN 37201
One Fourteen at The Wildhorse is a wedding venue located in Nashville, Tennessee. It offers couples a rustic and elegant setting for their big day.
10. The Bell Tower (Nashville Area)
Address: 400 4th Ave S, Nashville, TN 37201
The Bell Tower is a historic venue located in Nashville, Tennessee. This building has been recently renovated to include more modern amenities while maintaining its original charm. The Bell Tower would be an excellent choice for any wedding celebration.
11. AC Hotel Nashville Downtown (No BYO Vendor)
Address: 410 Rep. John Lewis Way S, Nashville, TN 37203
AC Hotel Nashville Downtown is a modern downtown Nashville, Tennessee, wedding venue. It offers multiple indoor and outdoor event spaces with gorgeous views of the city's skyline.
12. JW Marriott Nashville (Hotel Business with Large Capacity)
Address: 201 8th Ave S, Nashville, TN 37203
JW Marriott Nashville is a luxurious hotel in Music City's heart. It is just two blocks from Broadway's live music and entertainment district and adjacent to the trendy Gulch neighborhood. The hotel has sophisticated luxury amenities and breathtaking views of Nashville. The UP rooftop lounge has stunning views of Nashville and is a great place to relax away from the ruckus.
13. Sheraton Grand Nashville Downtown (Rooftop Reception/City Venue)
Address: 623 Union St, Nashville, TN 37219
The Sheraton Grand Nashville Downtown is a top wedding venue for couples looking to celebrate in a beautiful and historic setting. The ballroom and terrace have been recently renovated, offering a taste of the event spaces. Couples and their loved ones can look forward to a wedding in this beautiful setting with plenty of amenities available on-site, including 100+ rooms in the hotel.
14. The Hermitage Hotel
231 6th Ave N, Nashville, TN 37219
Unobstructed Space: With nearly 2,500 square feet of unobstructed space, the Grand Ballroom allows for flexibility in event layout and design, ensuring a seamless flow for your reception or banquet.
Seated Dinner Capacity: The Grand Ballroom can comfortably accommodate 30 to 170 guests for a seated dinner, providing an intimate and elegant setting for your guests to enjoy a delightful meal.
Reception Capacity: The Grand Ballroom can host 30 to 250 guests for a lively and spirited reception, allowing for a larger gathering and an energetic atmosphere.
15. Treemont Mansion
4125 Saundersville Rd, Old Hickory, TN 37138
16. Bicentennial Capitol Mall State Park
600 Dr. M.L.K. Jr Blvd, Nashville, TN 37243
What do I need to look for in a wedding venue?
Legacy Farms has all the ingredients for a memorable celebration if you're looking for the perfect place to hold your wedding ceremony and reception. Our venue offers an elegant setting with versatile spaces accommodating 300 guests.
Close to Nashville Airport
If you're planning a destination wedding, Legacy Farms is conveniently located close to Nashville and Memphis airports, so your guests can quickly fly in for the special occasion.
Legacy Farms has a long list of amenities to make your wedding day memorable.
We can accommodate all sizes of weddings and receptions, from intimate gatherings to large-scale events. Our venue features an outdoor ceremony site and an indoor reception area, which can be decorated to fit your theme.
How do I look for wedding venues in Hermitage TN?
The best way to look for wedding venues in Hermitage TN is to ask family and friends. They may have had a wedding there or heard about it from someone they know. You can also go online and look for venue reviews, but remember that reviews can be biased.
Legacy Farms is here to celebrate your milestone celebrations, events, anniversaries, and other special events. There are hundreds of banquet halls across Tennessee, but no other venue with an experienced event planner like Legacy Farms is truly all-inclusive. If you want a more traditional wedding and church location, we have a "chapel" site inside our event space for an indoor traditional ceremony. Regarding reception venues and sites, we have several for you to choose from for your cocktail hour, reception, and dancing. Our team specializes in dream weddings, from our vast dining options to endless decor and a full team. Everything from the floor plan venue options to the flowers will be handled.
What are the closest cities and towns to Hermitage TN?
| Cities/Towns | Distance from Hermitage, TN |
| --- | --- |
| Nashville | Approximately 11 miles |
| Mount Juliet | Approximately 5 miles |
| Lebanon | Approximately 18 miles |
| Donelson | Approximately 4 miles |
| Old Hickory | Approximately 4 miles |
| Madison | Approximately 10 miles |
| Smyrna | Approximately 15 miles |
| Hendersonville | Approximately 14 miles |
| Goodlettsville | Approximately 15 miles |
| Gallatin | Approximately 23 miles |
| La Vergne | Approximately 19 miles |
| Antioch | Approximately 9 miles |
| Brentwood | Approximately 20 miles |
| Franklin | Approximately 30 miles |
| Murfreesboro | Approximately 30 miles |
| Spring Hill | Approximately 43 miles |
| Ashland City | Approximately 25 miles |
| White House | Approximately 30 miles |
| Nolensville | Approximately 20 miles |
| Smyrna | Approximately 15 miles |
Good luck finding your perfect wedding venue in Hermitage TN! :)