Goodlettsville, TN is a beautiful place to say "I do!" Imagine exchanging vows in the midst of breathtaking natural beauty and being embraced by the genuine warmth of Southern hospitality. There are so many wedding venues in Goodlettsville TN, to choose from! Whether you choose a romantic outdoor venue or a cozy chapel, you'll create unforgettable memories in this charming town. Plus, being just a short drive from Nashville adds a touch of excitement and endless possibilities to your wedding celebration.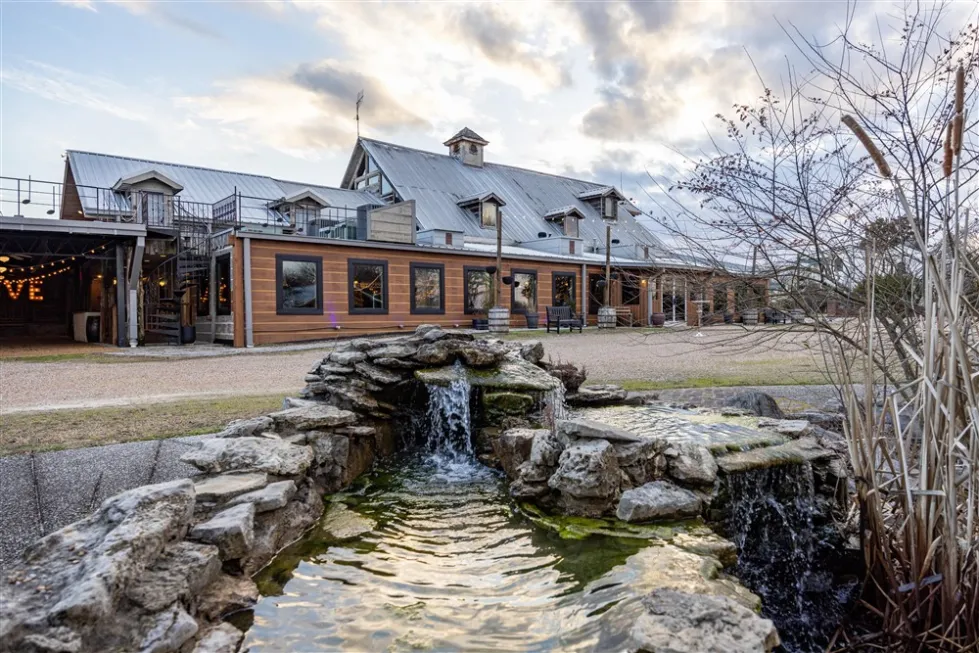 What are the nine best wedding venues in Goodlettsville TN?
We'll kick off our list with our venue, Legacy Farms.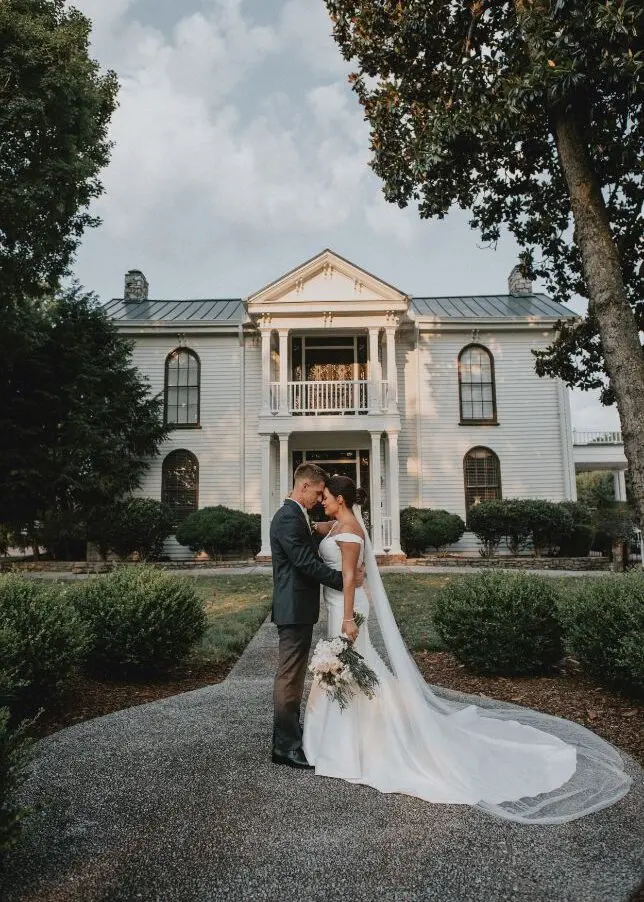 1. Legacy Farms
Welcome to Legacy Farms, where unforgettable celebrations become your legacy. With limited Saturday 2023 dates available, we are now booking for 2024 and 2025, so secure your spot early to create timeless memories at our enchanting property.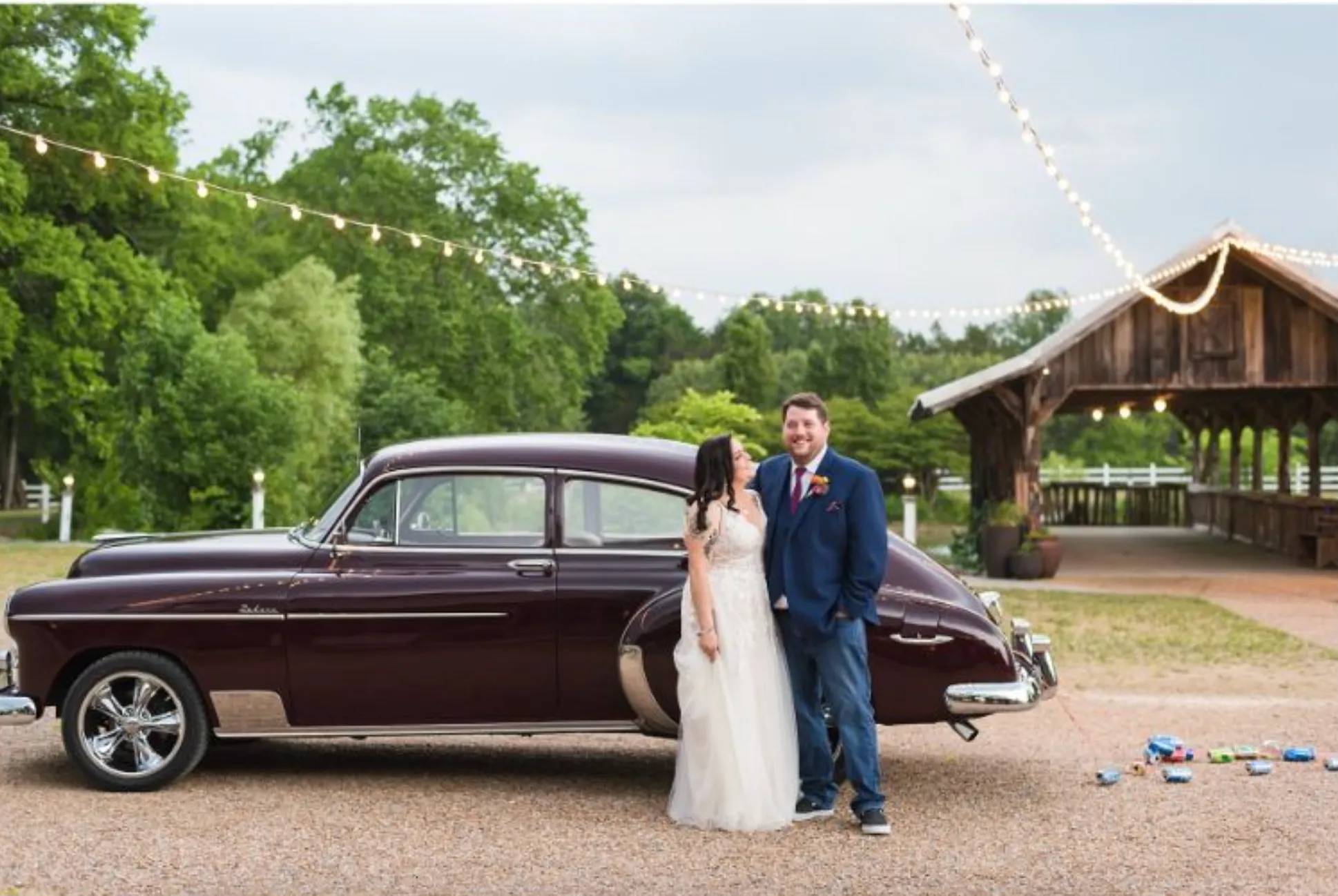 Nestled across 22 acres of picturesque countryside, Legacy Farms is the epitome of a premier destination wedding venue in middle Tennessee. From intimate elopements to grand weekend celebrations, we offer breathtaking indoor and outdoor event spaces, all-inclusive packages, and on-site catering to bring your dream wedding to life.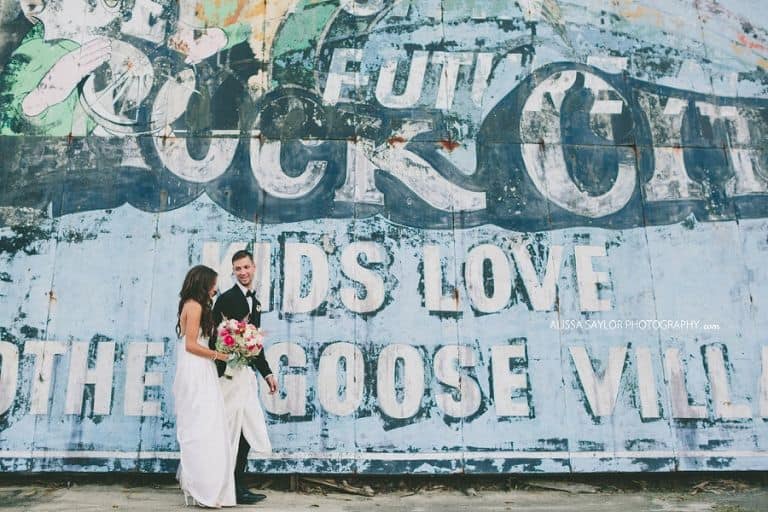 At Legacy Farms, we understand that a wedding is not just about beautiful surroundings; it's also about indulging your taste buds. As home to A Catered Affair, an award-winning catering company, we take pride in offering gourmet cuisine that will delight you and your guests. With a versatile array of options and styles, you'll never feel limited when designing your perfect menu.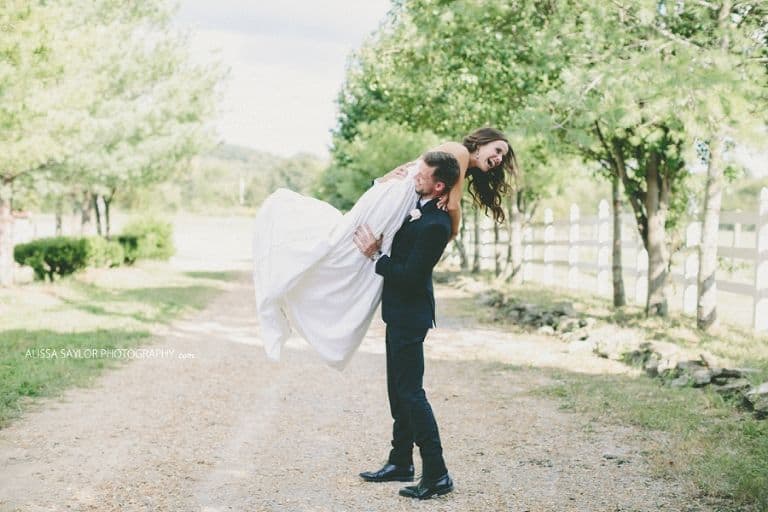 But that's not all. When you choose Legacy Farms as your wedding venue, we go above and beyond by including a full-time wedding planner dedicated to bringing your vision to life. Unlike many other event centers, careful planning and flawless execution are essential to creating an unforgettable experience for you and your loved ones.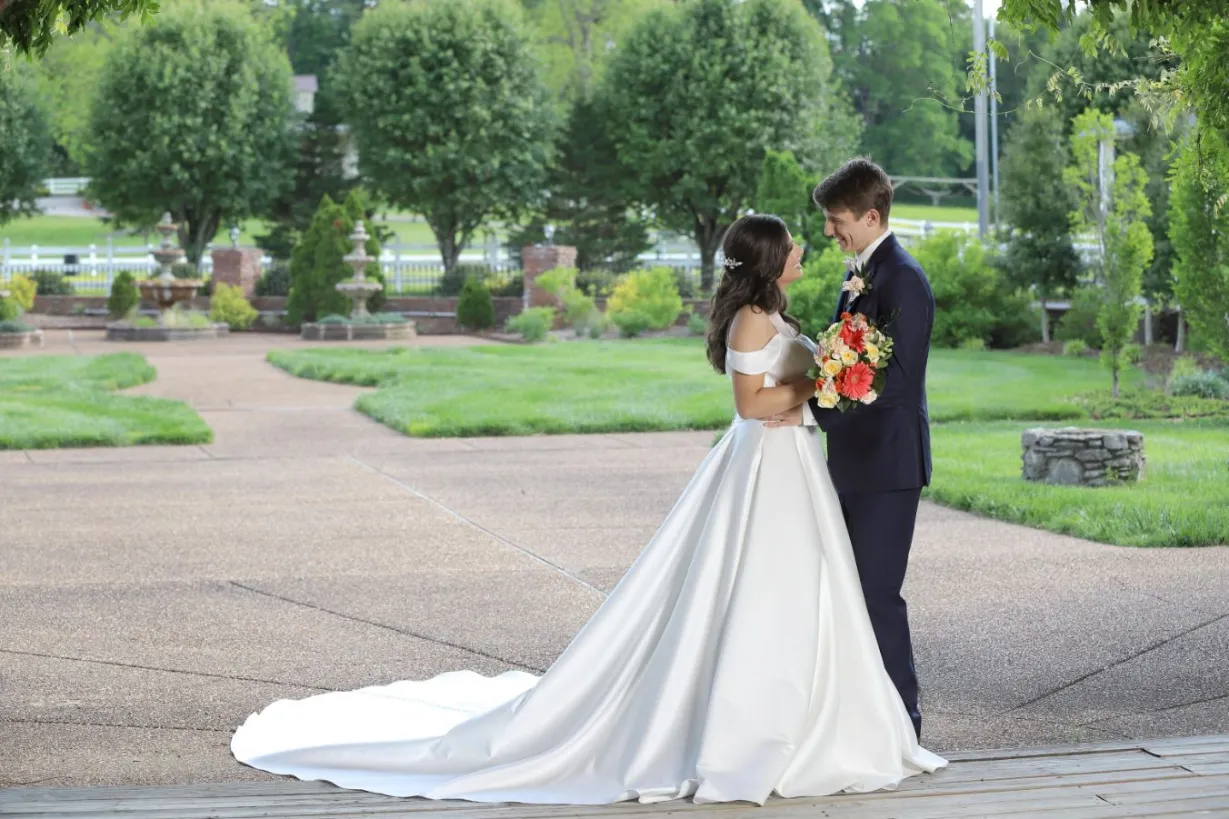 Experience the Legacy Farms difference, and let us make your wedding dreams a reality. Contact us today to secure your preferred date and embark on a journey of love, beauty, and cherished memories.
| | |
| --- | --- |
| Inclusions at Legacy Farms | Potential Additional Costs at Other Venues |
| Choice of Ceremony and Reception Sites | Paying extra for specific sites (Cost varies) |
| Getting Ready Suites | Needing to get ready off-site (Cost of hotel or Airbnb) |
| Wedding Planner | Hiring a separate wedding planner ($2,000 – $15,000) |
| Wedding Coordinator | Hiring a separate wedding coordinator ($1,000 – $5,000) |
| Catering and Staff | Additional fees for catering and staff (Cost varies) |
| Waitstaff | Extra charges for waitstaff ($500 – $2,000) |
| Parking Attendant | Paying for parking or lack of attendant |
| Photo Booth | Renting and setting up a separate photo booth |
| Wedding Cake | Coordinating cake pickup and associated costs ($200 – $350) |
| Cake Decorations | Paying for cake decorations and setup ($100 – $300) |
| Dishes, Glassware, and Barware | Additional charges for dishware, glassware, and barware ($300 – $1,000) |
| Catering Display Equipment | Renting display equipment for catering ($300 – $2,000) |
| Linens and Napkins | Added costs for linens and napkins ($200 – $800) |
| Tables | Renting tables if not provided ($1,000 – $5,000) |
| DJ | Fees for hiring a DJ and equipment ($1,000 – $3,000) |
| Florals | Costs for bouquets and boutonnieres ($500 – $2,000) |
| Dance Floor Lighting | Paying for dance floor lighting setup ($200 – $600) |
| Chairs and Seating | Renting chairs and seating for guests ($1,000 – $3,000) |
| Decorative Lighting | Additional charges for decorative lighting ($200 – $1,000) |
| Large Decor Items | Renting large decor items ($1,000 – $8,000) |
| Tabletop Decor Items and Centerpieces | Renting decor items and centerpieces ($1,000 – $5,000) |
| Vintage Furniture | Renting vintage furniture ($1,000 – $8,000) |
| Photo Opportunities | Limited photo locations and missed opportunities |
2. Drakewood Farm
Address: 5508 Brick Church Pike, Goodlettsville, TN 37072
Drakewood Farm is a historic all-inclusive wedding venue on 40 acres of rolling farmland in Goodlettsville, Tennessee, just 15 minutes from downtown Nashville. The venue features an 1850s mansion, three barns, a groom's cottage, and a 6,000-square-foot pavilion that can be open-air or heated and cooled. The wooded ceremony area is popular for couples looking for a whimsical, forest-inspired wedding. Drakewood Farm can accommodate up to 175 guests and offers personalized event styling, wedding coordinators, catering, floral design, vintage china and glassware, a DJ, bartenders, and more.
3. Hillenglade Farms
Address: 20 Hillenglade Drive Nashville, TN, 37207
Hillenglade Farms in Nashville, TN is a picturesque wedding venue set on 50 acres of rolling hills and lush greenery. The venue can accommodate up to 250 guests and offers a variety of indoor and outdoor spaces, including a rustic barn, a covered pavilion, and a beautiful garden. Hillenglade Farms also features a stunning waterfall and a charming gazebo, making it a unique and romantic wedding destination. With on-site catering, ample parking, and a dedicated wedding coordinator, Hillenglade Farms is the perfect choice for couples looking for a tranquil and elegant wedding venue.
4. The Bridge Building Event Spaces
Address: 2 Victory Ave #100, Nashville, TN 37213
Premier waterfront wedding venue in Nashville, TN
Customizable event spaces for up to 1,200 guests
Rooftop patio and riverfront patio with breathtaking city views
Full event planning services provided by Infinity Hospitality team
Catering, bar service, and staffing included
Stress-free wedding planning experience
Unique, industrial-type venue with plenty of character
5. Sheraton Grand Nashville Downtown
Address: 623 Union Street Nashville, TN, 37219
Located in the heart of Nashville, Tennessee
Renovated ballroom and terrace event spaces
Variety of indoor event spaces with 30,000 square feet across 12 rooms
Skye: Stunning rooftop venue with sweeping views of Nashville
Platinum Ballroom: Over 10,000 square feet of flexible and elegant space
Accommodation for intimate celebrations in smaller spaces
Event planning, setup, and cleanup assistance
On-site accommodations and rentals
Rental inventory includes tables, chairs, linens, drapery, lighting, and sound equipment
Complimentary dance floor and orchid centerpieces
Wheelchair-accessible features
Parking, valeting, and shuttle service available
Contemporary Southern cuisine by Executive Chef
China, flatware, glassware, and barware provided
Bar service with house wine and house spirits
6. The Lighthouse on the Lake
Address: 133 Sanders Ferry Rd, Hendersonville, TN 37075
Lighthouse on the Lake is an enchanting lakeside wedding venue that offers you and your guests a seamless and convenient experience. Discover the perfect combination of stunning scenery and exceptional services:
Venue Rental:
Accommodations for up to 200 guests
Exclusive access to the venue, including the picturesque lakefront
Enjoy capturing beautiful engagement photos on the property
Additional time for setup and decoration to bring your vision to life
Rehearsal time is available during the week of the wedding
Exchange vows in a romantic 3-tiered lawn with a vine-covered gazebo
Provide comfort to your guests with 100 white ceremony chairs
Indulge in the privacy and luxury of the Bridal Suite
Create the perfect atmosphere with space for a DJ or Band
Delight in the magical ambiance of string lighting throughout the venue
Experience elegance with stunning ceiling draping in the upstairs dining room
Enhance your event with mahogany chiavari chairs and dining tables
Choose between white or black house linens to suit your style
Have peace of mind with backup options for inclement weather
Ensure convenience for your guests with free parking
Custom Wedding Catering:
Relish in a culinary journey with our in-house catering team
Delight your taste buds with an array of amazing and delicious dishes
Enjoy the expertise of our professional serving team
All necessary serving dishes, dining plates, glassware, and flatware are provided
Select the perfect catering package, starting at $30 per person (plus taxes and gratuities)
Celebrate with a complimentary bottle of Champagne for the Bride and Groom
Receive personal table service to make your dining experience extra special
Take home dinner "To-Go" boxes to savor the flavors of your wedding day
Benefit from the support of our custom onsite catering team
Enjoy onsite bar services exclusively for your event
Explore additional catering options and upgrades by inquiring with our team
Lighthouse Upgrades:
Elevate your wedding with specialty linen rentals
Enhance the ceremony ambiance with additional garden chair rentals
Add a touch of personalization with specialty decor, lighting, draping, and more
Choose from a range of custom bartending selections and services
Enjoy professional cake cutting services for your wedding and/or groom's cakes
Create unique themed accent bars, such as Candy, Ice Cream, S'mores, and more
Benefit from our Wedding Coordination and Planning Services for a stress-free experience
Entertainment:
Discover the talents of renowned entertainment providers, including Nashville Wedding Collection, F.A.D.D.S Entertainment, Ryan DJ/MC, and Crescent Moon Entertainment
Photographers:
Capture precious moments with skilled photographers like Elopements of Nashville, Nashville Wedding Collection, Sur la Lune Photography, and Ivory Door Studio
Others:
Find additional wedding resources and inspiration through PWG – Perfect Wedding Guide, Wedding Wire, Enchanted Brides, and The Pink Bride
Enhance your event with high-quality linens from BJ Linens
Ensure a memorable arrival or departure experience with Nashville Limousine Service
Embrace the romance of a lakeside wedding at Lighthouse on the Lake, where your special day will be filled with cherished memories.
7. The Estate at Cherokee Dock
Address: 175 Cherokee Dock Rd, Lebanon, TN 37087
This venue is located on the banks of Old Hickory Lake and offers a stunning waterfront view. It can accommodate up to 500 guests and offers in-house catering, a bridal suite, and a groom's lounge. The Estate at Cherokee Dock also offers a variety of wedding packages to fit different budgets.
8. The Barn at Sycamore Farms
This venue is on a 28-acre farm and offers a rustic yet elegant wedding setting. It can accommodate up to 400 guests and offers in-house catering, a bridal suite, and a groom's lounge. The Barn at Sycamore Farms also offers a variety of wedding packages to fit different budgets.
9. The Mill at Lebanon
This venue is in a historic textile mill and offers a unique and charming wedding setting. It can accommodate up to 300 guests and offers in-house catering, a bridal suite, and a groom's suite. The Mill at Lebanon also offers a variety of wedding packages to fit different budgets.
That wraps up our list of nine top wedding venues in Goodlettsville TN!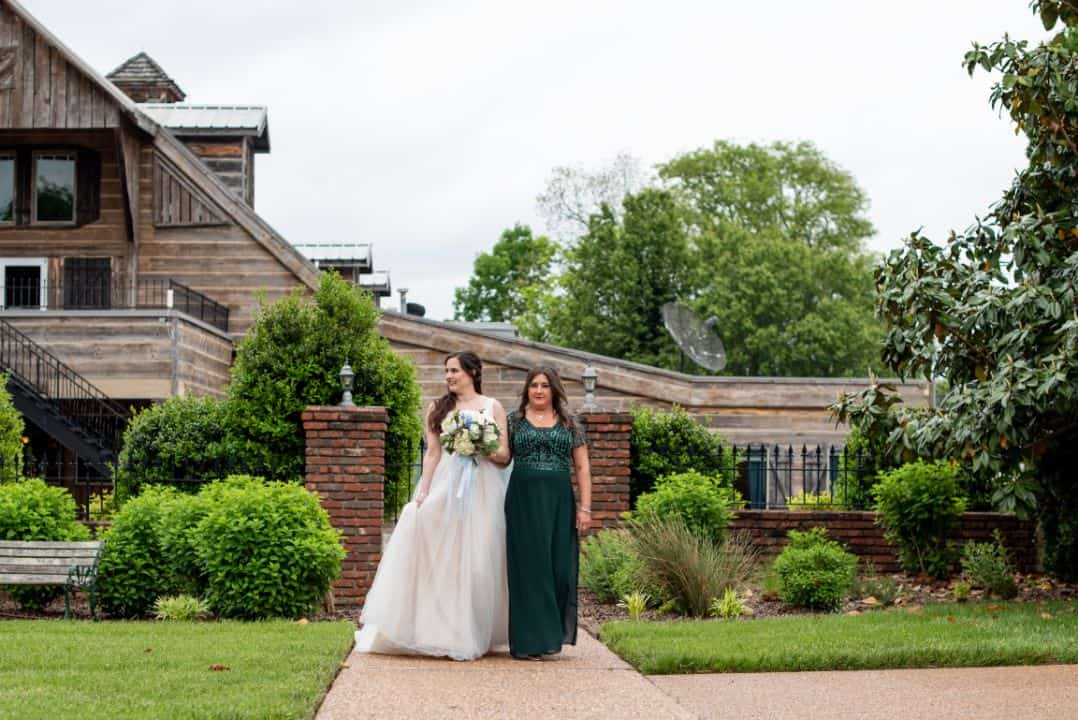 | | |
| --- | --- |
| Cities and Towns | Distance from Goodlettsville, TN |
| Nashville | Approximately 15 miles |
| | Approximately 7 miles |
| | Approximately 12 miles |
| White House | Approximately 9 miles |
| Springfield | Approximately 20 miles |
| Madison | Approximately 5 miles |
| Portland | Approximately 16 miles |
| Ashland City | Approximately 28 miles |
| | Approximately 30 miles |
| | Approximately 36 miles |
| Lebanon | Approximately 32 miles |
| | Approximately 50 miles |
| | Approximately 23 miles |
| | Approximately 27 miles |
| | Approximately 20 miles |
| Goodlettsville | right here :) |
| | Approximately 24 miles |
| Dickson | Approximately 41 miles |
| | Approximately 54 miles |
| Henderson | Approximately 65 miles |
| Shelbyville | Approximately 58 miles |
| Lawrenceburg | Approximately 70 miles |
| Paris | Approximately 89 miles |
| Russellville | Approximately 70 miles |
| Hopkinsville | Approximately 62 miles |
| Bowling Green | Approximately 70 miles |
| Cookeville | Approximately 80 miles |
| Paducah | Approximately 149 miles |
| Huntsville | Approximately 97 miles |
| Florence | Approximately 130 miles |
Good Luck!
Choosing the perfect wedding venue in Goodlettsville, TN, can be daunting, but the process can be enjoyable with the right information. Remember to book your venue early to ensure availability and to have a stress-free wedding planning process. Happy planning!