TABLE OF CONTENTS: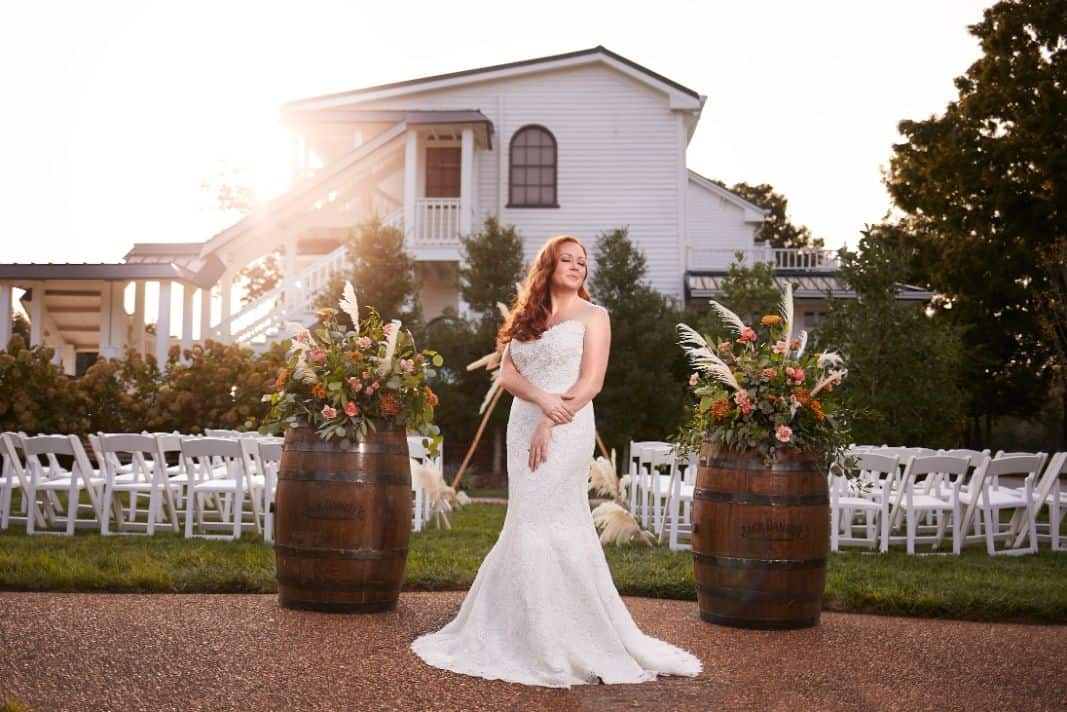 Here's what you'll love at Legacy Farms:
– all-inclusive packages & pricing
– on-site award-winning catering
– multiple indoor and outdoor ceremony/reception locations
– overnight accommodations
– gorgeous separate ready rooms
– wedding planner
–  thousands of decor and rental items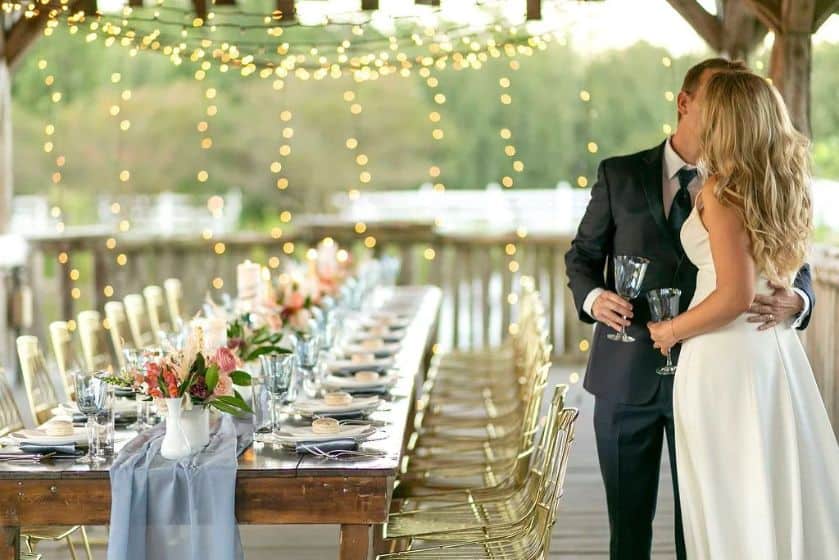 Want to find out our exact pricing?
Hidden fees and prices are no fun. Many wedding venues put a "starting price" on their website or don't include all the fees. Our website is 100% transparent; what you see is what you'll pay. And the cherry on top? Our packages are all-inclusive: venue, planner, catering, flowers, decor, rentals, and more! The only things we don't include are things we feel are a very personal decision, like your officiant and photographer :) But we can make recommendations for you!
Our packages range in pricing from elopements to an entire weekend wedding.
Click here to look at our packages, inclusions, and pricing.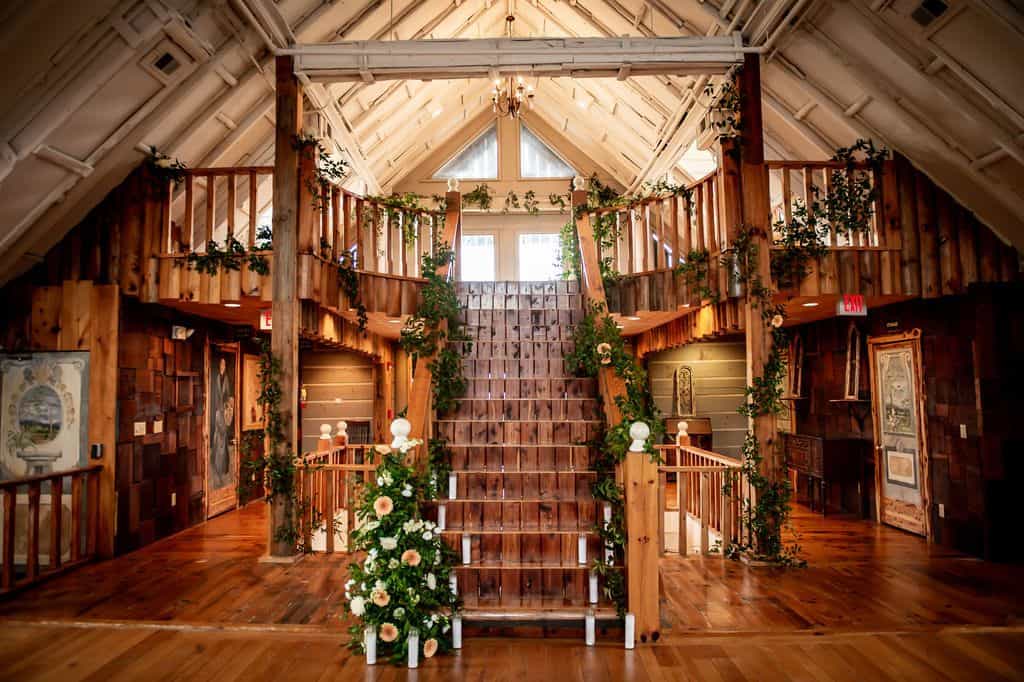 What will my wedding look like?
Many couples send their Pinterest board to our wedding planner to bring the vision to life. No two weddings look alike at Legacy Farms – and we've hosted weddings for 25+ years! If you want to see past weddings, click here to view our Real Weddings page to get inspiration for your big day.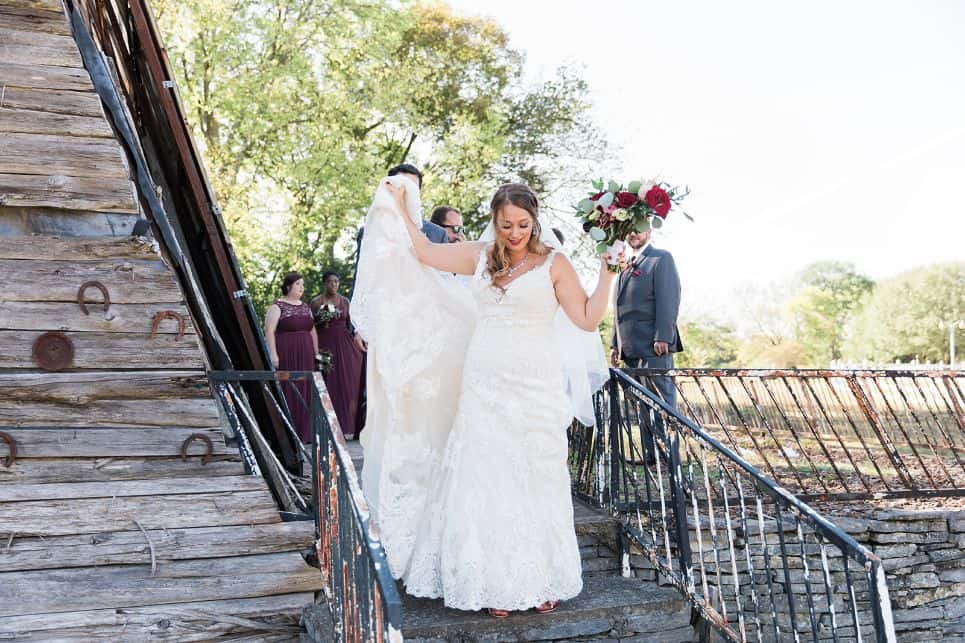 Do you have a question?
We have an FAQ page that will answer many of your questions! If you've read through it and still have a question, we'd love for you to reach out to us :)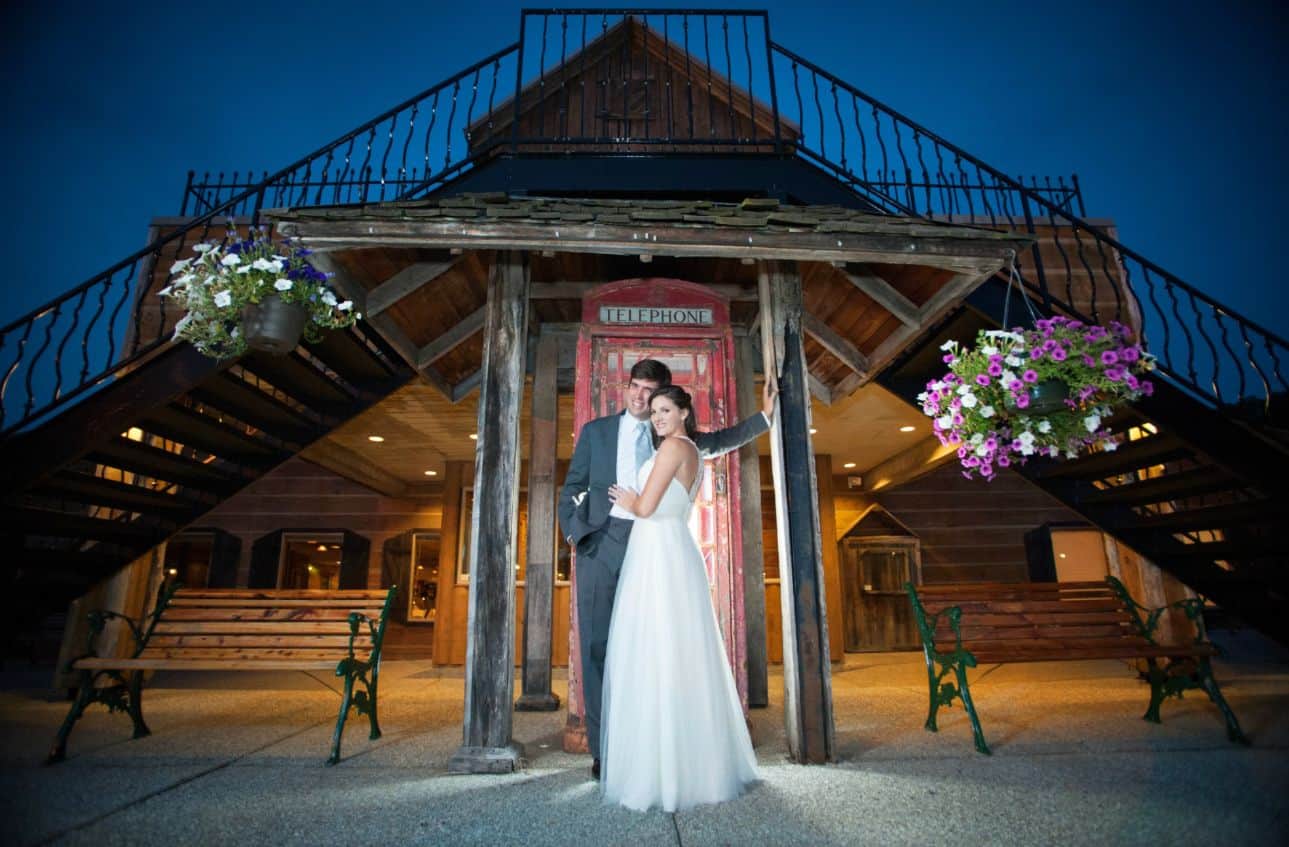 Check out our awesome tools and resources.
Our website has many tools and resources to make your wedding experience better. A few examples include: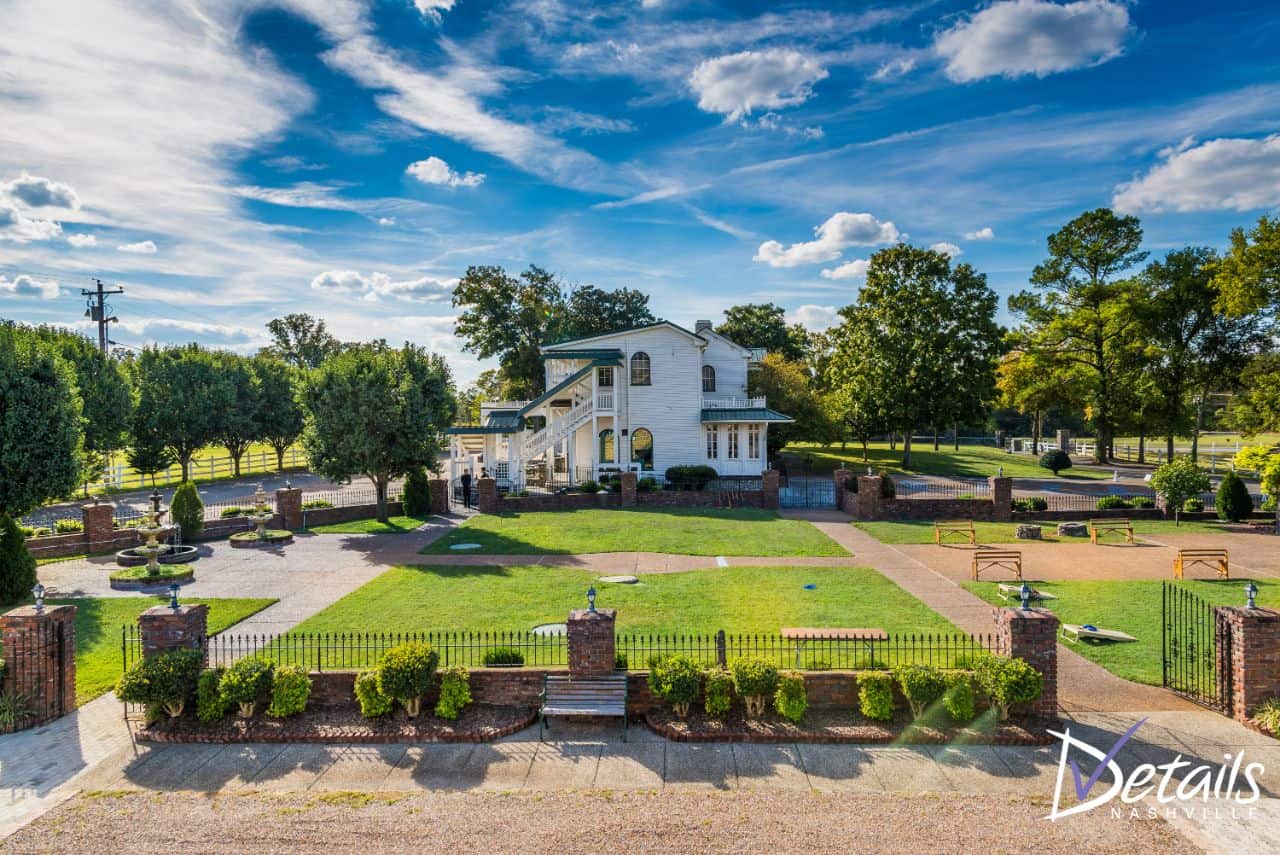 Are you ready to meet us in person and take a venue tour?
We're ready to meet you and learn about you & your wedding vision! Click here to schedule a tour. During the tour,  we'll walk through the venue, sit down and discuss your vision, and help you develop a realistic budget.
Keep reading to learn more about Legacy Farms!
What are the best wedding venues in Hendersonville TN?
Legacy Farms is a top choice for couples seeking wedding venues in or near Hendersonville, TN.
What sort of event planning services do you offer?
When you work with Legacy Farms, we provide a wedding planner for you to take care of every detail during the wedding planning process.
What does the event planning process look like?
You can expect our wedding planner and team to help you with every decision along the way and make expert recommendations to save you time and stress.
What is your capacity/guest count?
We can host two to 300 guests.
Will I be limited in my wedding options with your all-inclusive package?
Absolutely not – we pride ourselves on creating entirely unique weddings for each couple.
What happens to wedding ceremonies if it rains?
We have a separate indoor ceremony space that is fully climate controlled. So if the backup weather plan is moving indoors, we have separate spaces for the ceremony and reception. No additional rentals are needed. That means no additional tents, lighting, etc. are needed to create a rain plan, saving you time and money and giving you peace of mind. No additional chair rentals are needed for the ceremony plan in a different location. This is all included in your venue rental fee.
Do you have separate wedding ceremony and reception locations?
Yes, we have separate locations for the ceremony and reception. That means no "flip" is needed. Your guests are not standing around waiting for stuff to change. Your wedding timeline will be seamless and flows nicely; we put a lot of effort into making a smooth transition plan.
This also means that there is no extra chair rental for the ceremony and reception. We already have all those, so you won't have to ask your guests to pick up their chairs and move them (YES, that is a thing at some Nashville wedding venues).
With separate ceremony and reception locations, your guests can move easily from one location to the next. You can focus on your photos and each other.
Most people come to us for an outdoor ceremony and an indoor reception. But if mother nature does not cooperate, we have that backup plan made with you 30 days in advance. Read our other FAQs for more information on our weather plan.
Do you host destination weddings?
Absolutely! We often host wedding couples from across the country, including Chicago, Florida, Georgia, and beyond. We can work with you virtually to plan your wedding.
Can I tour your event space on your website?
Yes! Click here to view our virtual tours and aerial tour.
Is there any downside to looking at a city venue (like downtown Nashville)?
Too many to name! Parking issues, lack of parking, parking costs, traffic, lack of space (we are on 22 acres), and vendor limitations – to name a few.
Your wedding celebration love story at Legacy Farms – the perfect place that feels like home
We welcome you to come to take a venue tour or reach out to us with other questions. Our team is ready to help you and make your wedding vision come to life.
Hendersonville, TN is a great place to start when it comes to finding the perfect wedding venue. With so many incredible options, couples are sure to find the right setting for their big day. Here are some of the best venues in town:
Lighthouse on the Lake – Private Club and Event Center
133 Sanders Ferry Rd, Hendersonville, TN 37075
Historic Spring Haven Mansion
545 E Main St, Hendersonville, TN 37075
Bluegrass Yacht & Country Club
550 Johnny Cash Pkwy, Hendersonville, TN 37075
Drakewood Farm
5508 Brick Church Pike, Goodlettsville, TN 37072
Long Hollow Gardens
2064 Long Hollow Pike, Gallatin, TN 37066
Historic Rock Castle
139 Rockcastle Ln, Hendersonville, TN 37075
What features should I look for in a wedding venue?
When looking for a wedding venue, it's essential to consider the features that each one offers. For example, some venues have size restrictions, while others don't allow alcohol on site. If you're looking for a Southern wedding, research the venues that will fit your style. If you're looking for class and sophistication at your Tennessee wedding, consider one of the venues with grand ballrooms. A hotel is VERY limited, but your guests have lodging right there.
Nashville is the most popular venue for weddings in Tennessee, but Brentwood and Hendersonville are quickly becoming a close second. Both offer unique benefits that make them ideal locations for nuptials. Nashville is known for its music scene and its beautiful architecture, while Brentwood has more of a small-town feel and plenty of outdoor spaces.
How many people can each venue accommodate?
Each wedding venue has a different capacity, so it is essential to ask this question before selecting your location. For example, the Bluegrass Yacht and Country Club can accommodate up to 200 people, while The Pink Bride Chapel can only seat around 60 guests. If you are expecting a large crowd, inquire about each location's maximum occupancy!
Legacy Farms can accommodate 2 to 300 guests.
Is there on-site catering available at each venue?
Legacy Farms offers on-site catering and can accommodate any style, preference, allergies, and dietary restrictions. Many couples love that their catering is on-site because it gives them peace of mind. Outside caterers can forget items, come unprepared, staff or team members may run late due to traffic (including your food), and other issues can arise.
What is the alcohol policy at each venue?
Each venue has its alcohol policy that you can find on its website (hopefully). For example, some venues allow BYOB while others do not. Capacity rates also vary for indoor and outdoor weddings, so it is essential to contact them if you have a preference.
Many venues use alcohol as a way to tack on thousands of dollars and make more money off of your wedding. Be sure to ask about costs, corkage fees, and other required fees before you sign,
Are there any restrictions on decorating or using certain items at each venue?
Did you know that Legacy Farms offers THOUSANDS of decor items free of charge to you? This saves you thousands in picking items from a rental company and delivering them.
When it comes to wedding venues, Hendersonville has plenty of options. No matter your style or preference, you're sure to find the perfect place to celebrate your big day. Each venue offers different amenities and features, so be sure to ask about any restrictions on decorating or using certain items. For example, some venues have an indoor/outdoor option and may not allow outside catering or décor. Others may have a maximum capacity to be observed or require the venue to provide all food and beverage.
What time do events have to end at each venue?
Each of the venues has different times that they need events to end. Make sure you know these time constraints so your event can run smoothly.
What are the best wedding venues in Hendersonville TN?
The best wedding venues in Hendersonville TN are listed above, starting with Legacy Farms which is loved for it's all-inclusive packages.