1. I have heard that Nashville wedding venues' all-inclusive packages are cookie-cutter. How can I ensure my wedding does not look like the previous five weddings?
Many of our couples are concerned that their wedding day will not be remarkable. We know you still want unforgettable memories to take away, so we ensure that all your dreams at Legacy Farms always include a planner. Amy, your wedding planner, is dedicated to ensuring your ideas come to fruition. And she's there every step of the way and present on your wedding day to make sure that your plan comes to life.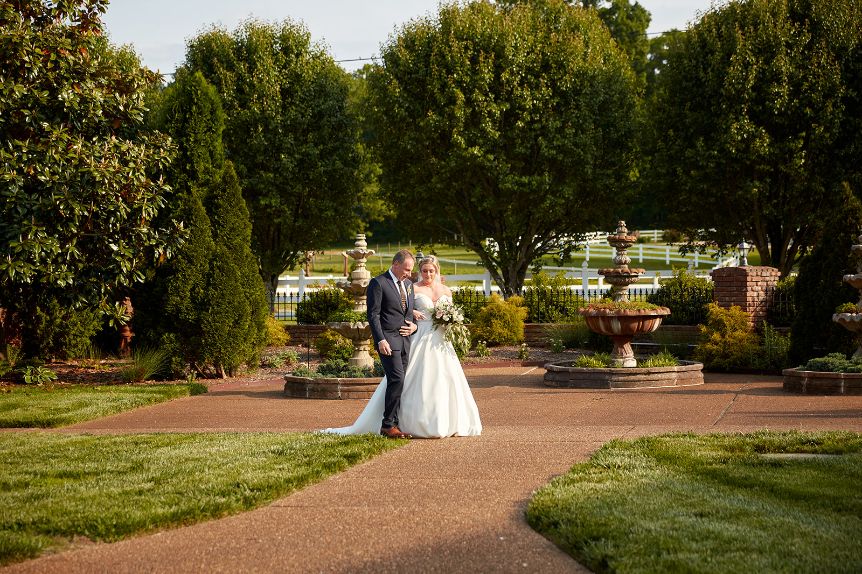 2. I want a Saturday – How can I have my wedding if it is not on a Saturday?
Couples often tell me that it is better to have the wedding venue and wedding of their DREAMS over a particular day/date.

Yes, many of your guests travel to come to the wedding, but where are they traveling from?

Have guests traveling from outside the state ever visited Nashville/Tennessee?  Choosing a weekday will allow your guests to explore Music City and all that Nashville has to offer before they go home. We host many destination weddings and know that your guests will love an unforgettable mini vacation. 
If your guests come into town on Friday – spend all Saturday with you, and go home on Sunday – they don't have time to enjoy Nashville.
3. I am on a budget and need an affordable plan. What options do you have for me?
Since you mentioned your budget, everyone defines that differently. We have pricing based on different variables so that we can be as flexible for you as possible.
How many guests do you anticipate? We create different all-inclusive packages for various group sizes.

What time of the year do you want to host your wedding? Peak months are priced differently than non-peak – (Jan – March, July, and August)  months. 

What day of the week are you interested in? (Monday – Thursday are priced differently than Friday and Sunday. Saturdays are peak days)
For instance, if you wanted a smaller guest count, in our non-peak season, on a Monday – Thursday, you'd receive our lowest pricing.
4. I have always heard that weddings
always
go out of budget. How can I stay within my budget?
We specialize in all-inclusive wedding packages. They are popular because we build our packages with transparency and budget. There are no hidden fees – we promise.  

Our team is trained to help you create your dream wedding; they're not trained to sell you more stuff like some Nashville wedding venues. They're not on commission and don't make any money from selling your wedding date.
Our all-inclusive package plans include SO much; we will not tell you that you need to pay extra for forks for your dinner.

If you ask for something outside the package – for example, a horse-drawn carriage – Our planner will inform you that it's an additional cost right away and give you accurate pricing. No last-minute surprises; you'll have the opportunity to approve everything before you sign a contract.
5. What is included in the Weekend Wedding Experience – what makes this different than just a one-day wedding experience?
Sweet Dreams wedding plan includes overnight accommodations in our Bed and Breakfast. You and up to 20 guests check in to the Manor at Legacy Farms on the night before your wedding.

The Manor includes ten spacious rooms.

All are individually designed and decorated with elegant antiques.

Rooms are planned for up to 2 guests with one bed – full size, queen and king, and a room with antique twin beds ( with modern 21st-century foam mattresses!)

All rooms have a private bath – some are standing showers, and some are tub/shower combos.  But, the Master Room on the 1st floor also has a jetted tub.

Several rooms have a fireplace.

Plenty of space on the first floor to gather with your friends and family during breakfast

You get so much additional time to be with your friends and family—you can connect with them and make those unforgettable memories that will last a lifetime.

A gourmet rehearsal dinner follows rehearsal.  If you want to include additional guests for dinner, that is easily accommodated, and pricing is quoted based on your final menu plan.

Wake up on property – no rushing around from your house to the hair salon to the venue.

Chef Randy prepares a beautiful and filling breakfast for you to start your wedding day.  We can easily accommodate any dietary requests for your guests with advance notice.

Once your wedding preparations are underway onsite with your hair and makeup team, we will plan to provide lunch for your tribe to ensure everyone keeps up their energy during the afternoon's photos.

Once your ceremony concludes – your guests will enjoy appetizers and beverages ( if they are laced with alcohol, we call this Cocktail Hour!) while you complete your wedding pictures.

We know that when your reception is over, the last dance is done, and your goodbyes are completed, you will LOVE walking ( or hitching a ride on the golf cart) over to the Manor to relax and reminisce over the day.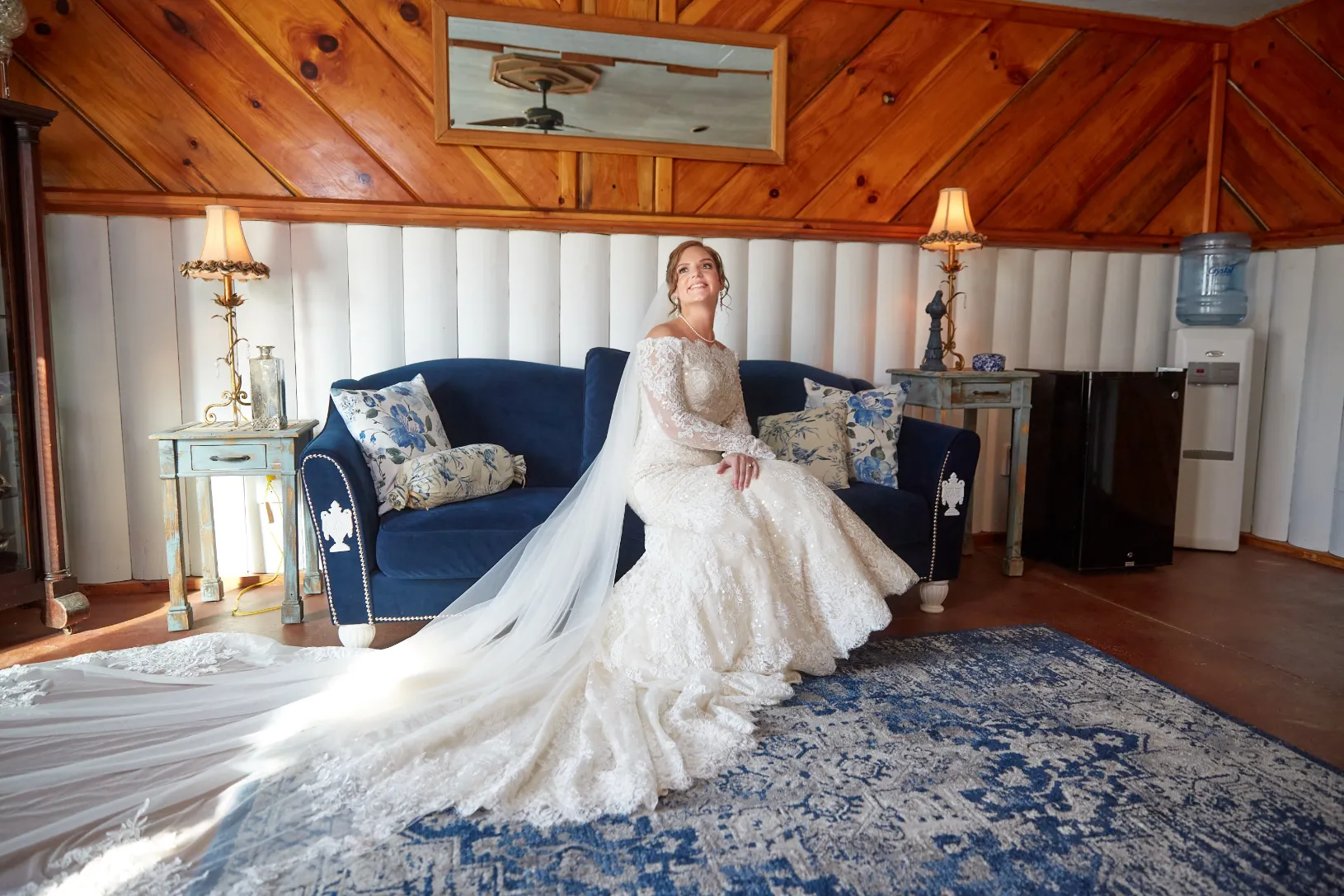 6. How do I know what my wedding day catering will taste like?
We understand that while our catering division is over 25 years old, you may not have ever had the opportunity to experience our wedding catering team's food at a party in Nashville.  So we want to ensure that you gain some experience with us and learn what our food and service is like in real life!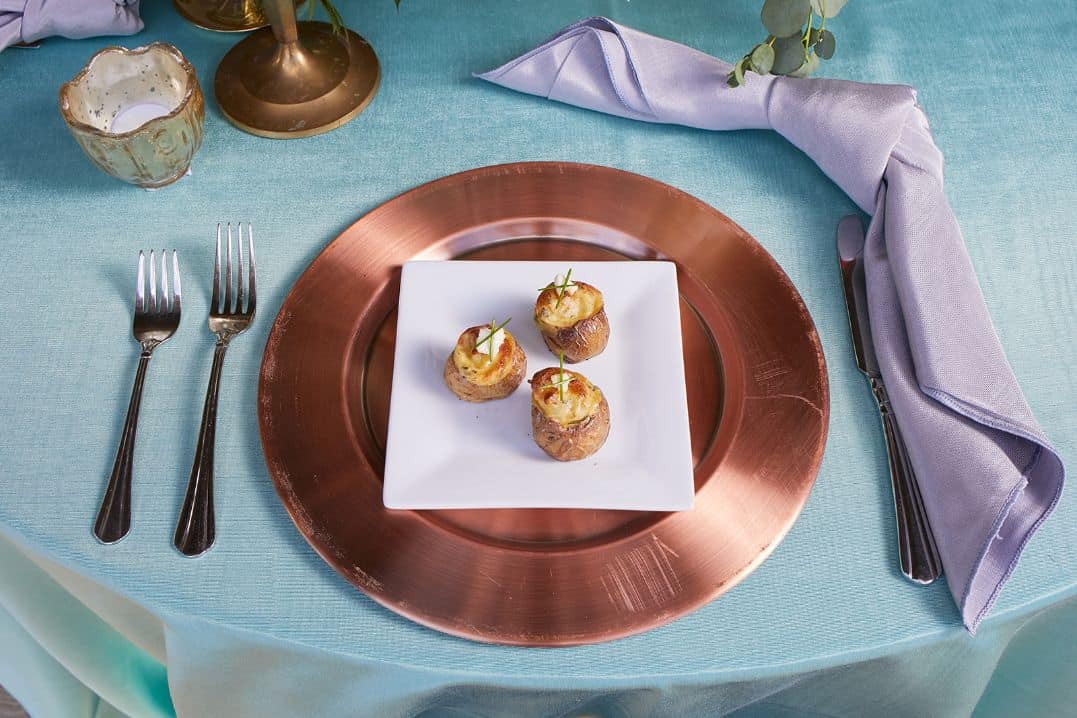 Your reception is crucial, and we work hard to make your wishlist happen on your day.  During your planning sessions, you will discuss all elements surrounding your reception and learn different ways to achieve your goals.
Some menu service styles work well for a formal experience, while others are best for a mix-and-mingle experience.  You receive the benefit of working directly with our catering team.  No middle man is involved – your menu is planned and prepared onsite, meaning fresh food is ensured for all of your guests.
You will receive an invitation to attend one of our dinner parties – set up so that you can experience what Legacy Farms is like at an actual event.  Chef prepares different options so that you can even have a chance to try some additional items from our menus. Do the other Nashville wedding venues you are looking at offer that?
Allergies, Gluten-Free, vegan, special requests from the soon-to-be in-laws, our team makes sure that all of your guests have a great meal and not have to settle only for a side dish.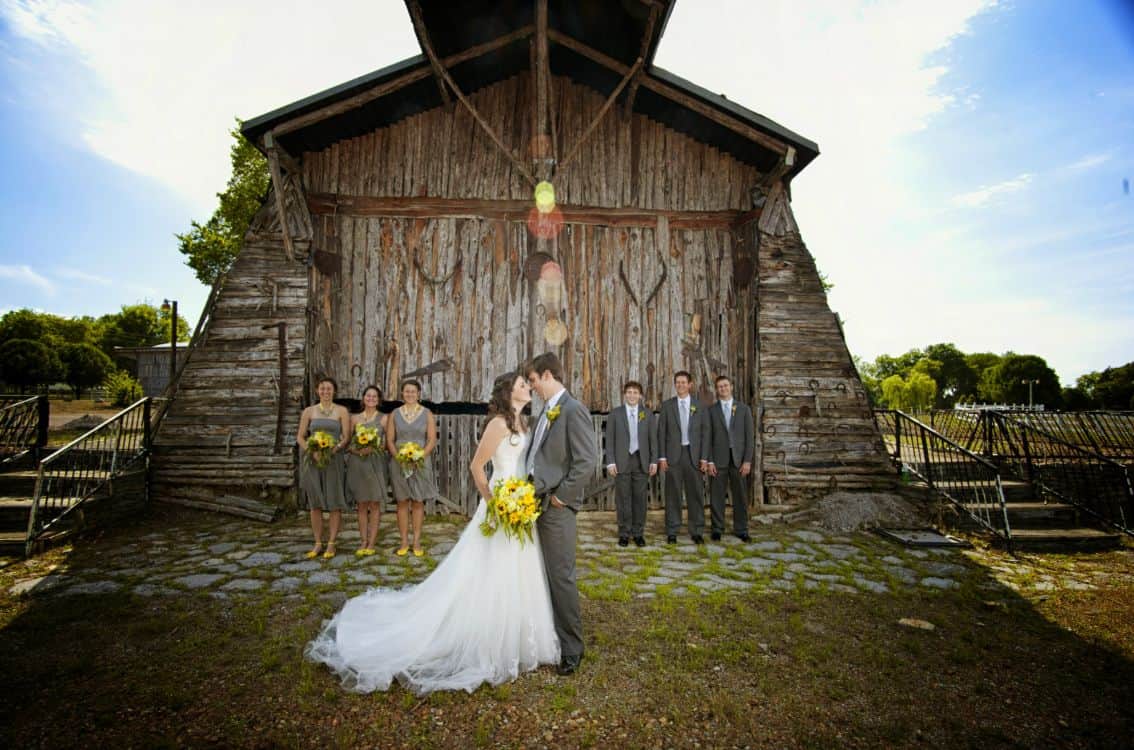 7. How can I keep my budget down?
We get asked A LOT about ways to save money when wedding planning at Legacy Farms, so I wanted to share the top 3 Ways to keep your budget down:
Select a day of the week or time of the year that is not super premium demand.

Sunday – Friday are always priced differently than Saturdays.

Select your guest list purposefully.

Should they be part of your wedding day if they do not know both of you?

Offer beer and wine only instead of an open bar all night long.

Or you can manage your budget even more tightly by planning only for a fixed amount of alcohol; when it is gone, it is gone.
8. I have a small guest count but want my wedding date on a Saturday. How can we make that work?
While Saturdays are the most premium day of the week year-round at our Nashville wedding venue, we are flexible in creating a package plan.  Blissed Out plan is the minimum purchase on a Saturday night.

We always allow you to move menu credits and enhance your menu so you do not lose value – we will help you create a luxurious intimate wedding plan.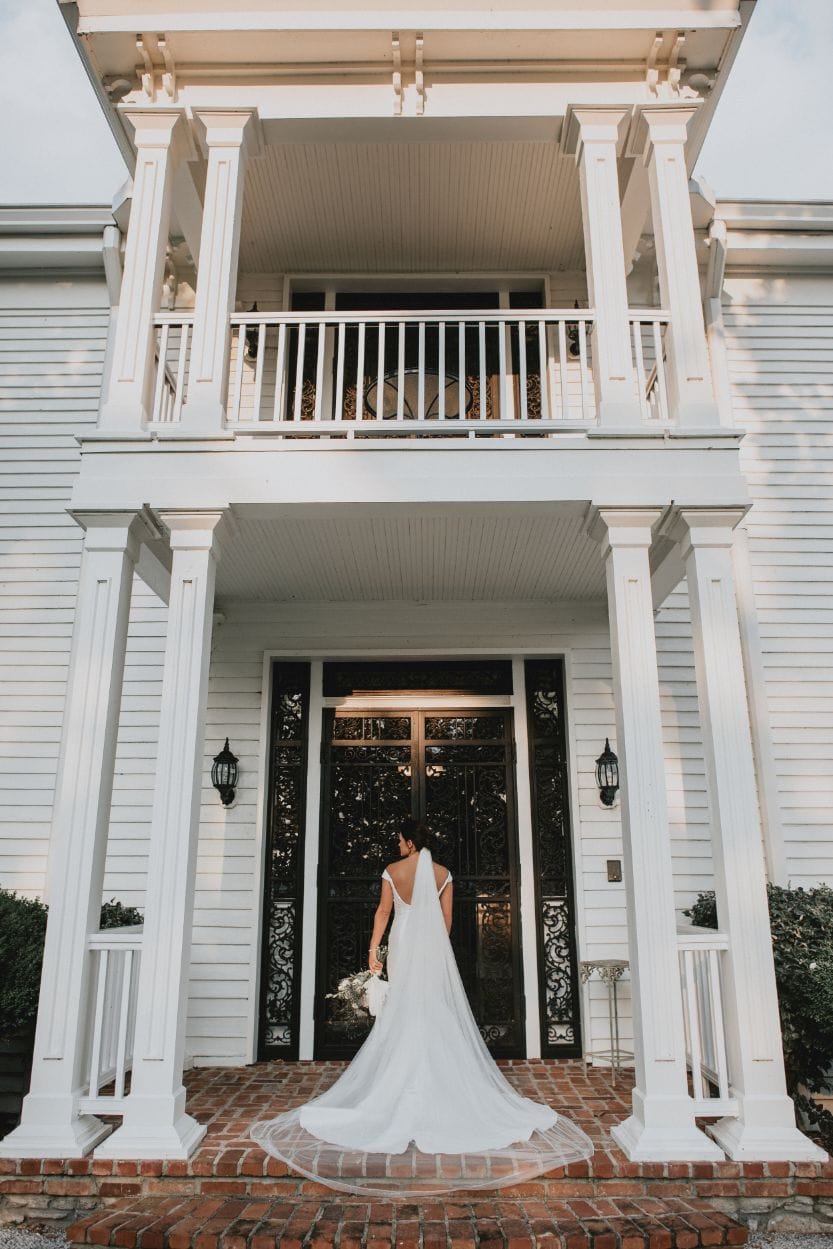 Reflecting on ten years of hosting weddings at our Nashville wedding venue, these words come up so often from our couples:
We saved money.

We saved time.

We got to enjoy our wedding.
When you choose an all-inclusive plan at our Nashville wedding venue, our team will make sure to help you plan your custom wedding –hopefully, you saw that we do not plan cookie-cutter weddings here!
Our team will help you save money in these four ways:
We purchase, create, and build new décor options every year – so that you do not have to spend money on rentals or purchases that you have to try to resell. (we see those brides on Marketplace trying to sell their candles).

Do the other Nashville wedding venues you are looking at offer this? 

We own onsite equipment – so that you do not have to spend money on unnecessary delivery and late-night pickup fees.

Do the other Nashville wedding venues you are looking at offer this? 

We have indoor and outdoor plans – at no extra charge – including last-minute rain plan options – so you do not have to pay extra for mother nature's finicky plan. We ensure "rain" is not a four-letter word on your wedding day.

Do the other Nashville wedding venues you are looking at offer this? 

We have a team of planners already built into the package plan, so you don't have to hire a wedding planner. You get a fabulous and experienced planner from the beginning of your contract.

Do the other Nashville wedding venues you are looking at offer this?