We're glad you're here. Scroll to see our Nashville wedding venues
Legacy Farms is one of the best Nashville wedding venues for unique photo opportunities.
Legacy Farms is a beautiful choice for top-rated Nashville wedding venues. Couples from Middle Tennessee and beyond know they will enjoy outstanding service, delicious catering, and gorgeous grounds when choosing this elegant venue for their special day.
Wedding couples love our customizable, stress-free, all-inclusive wedding packages.
Good quality Nashville wedding venues and vendors are hard to come by, but Legacy Farms has been a favorite of couples since it first opened its doors as an outdoor venue. Nestled in Lebanon, TN, our event space is known for its lovely landscaping and gorgeous gardens.
We make sure you have an excellent catering and event planning experience.
We are truly all-inclusive. That means that our catering team (A Catered Affair) is right by your side to create the catering menu of your dreams. Our 25+ year experienced planner, Amy, specializes in event planning and creating beautiful wedding experiences.
We want to create the perfect wedding for you by combining our decades of experience with our affinity for bringing each unique wedding vision to life – including yours. What do couples love the most about us? We think it boils down to five reasons why you'll find us to be the best event venue.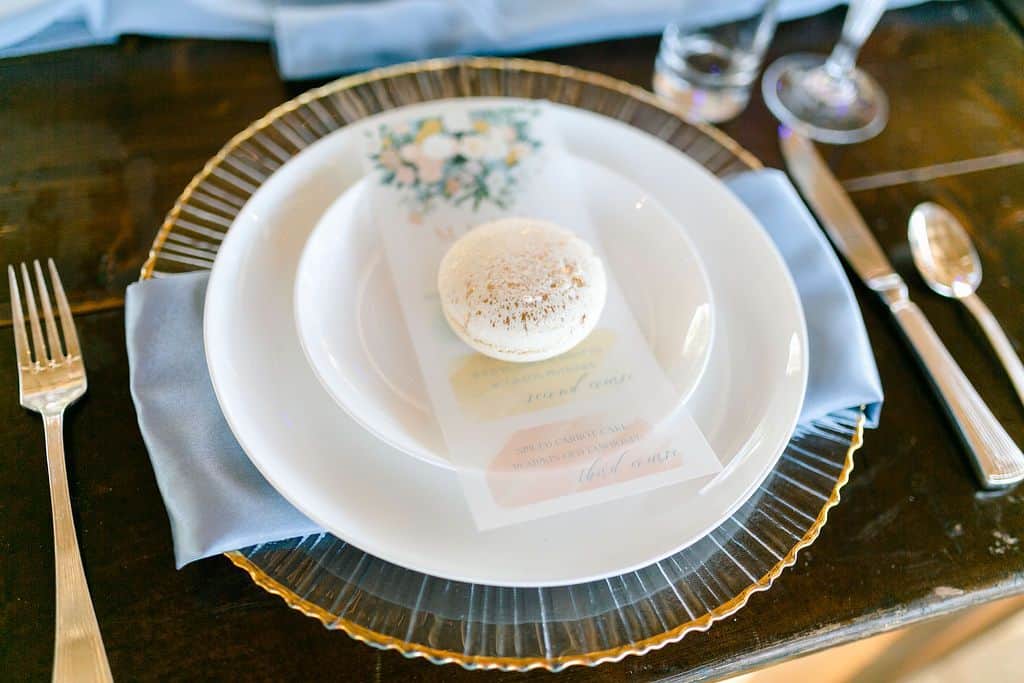 We offer all-inclusive packages with features that take the headache out of planning.
We specialize in tailoring your wedding vision to create the day you'll cherish forever and won't forget. And did we mention our packages include catering? We work with A Catered Affair Nashville, the exclusive caterer for our event venue. Your ceremony and reception will be gorgeous, and we offer indoor and outdoor options.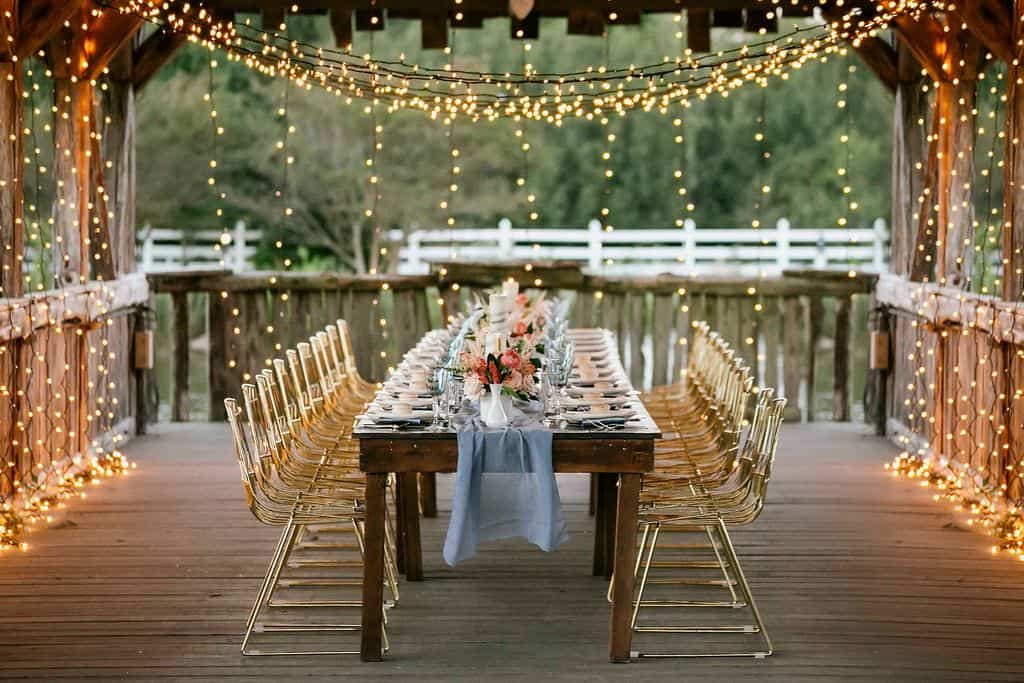 You can spend the night with your wedding party or other guests (or just you two)- it's your choice!
We provide a beautiful environment and offer an overnight option. Why stay in a hotel when you can get your own breakfast downstairs at The Manor? Want to have your rehearsal dinner here? We can do that!
You can get a good night's rest, wake up to the smell of breakfast cooking downstairs in our common area and then walk right over to start your hair and makeup.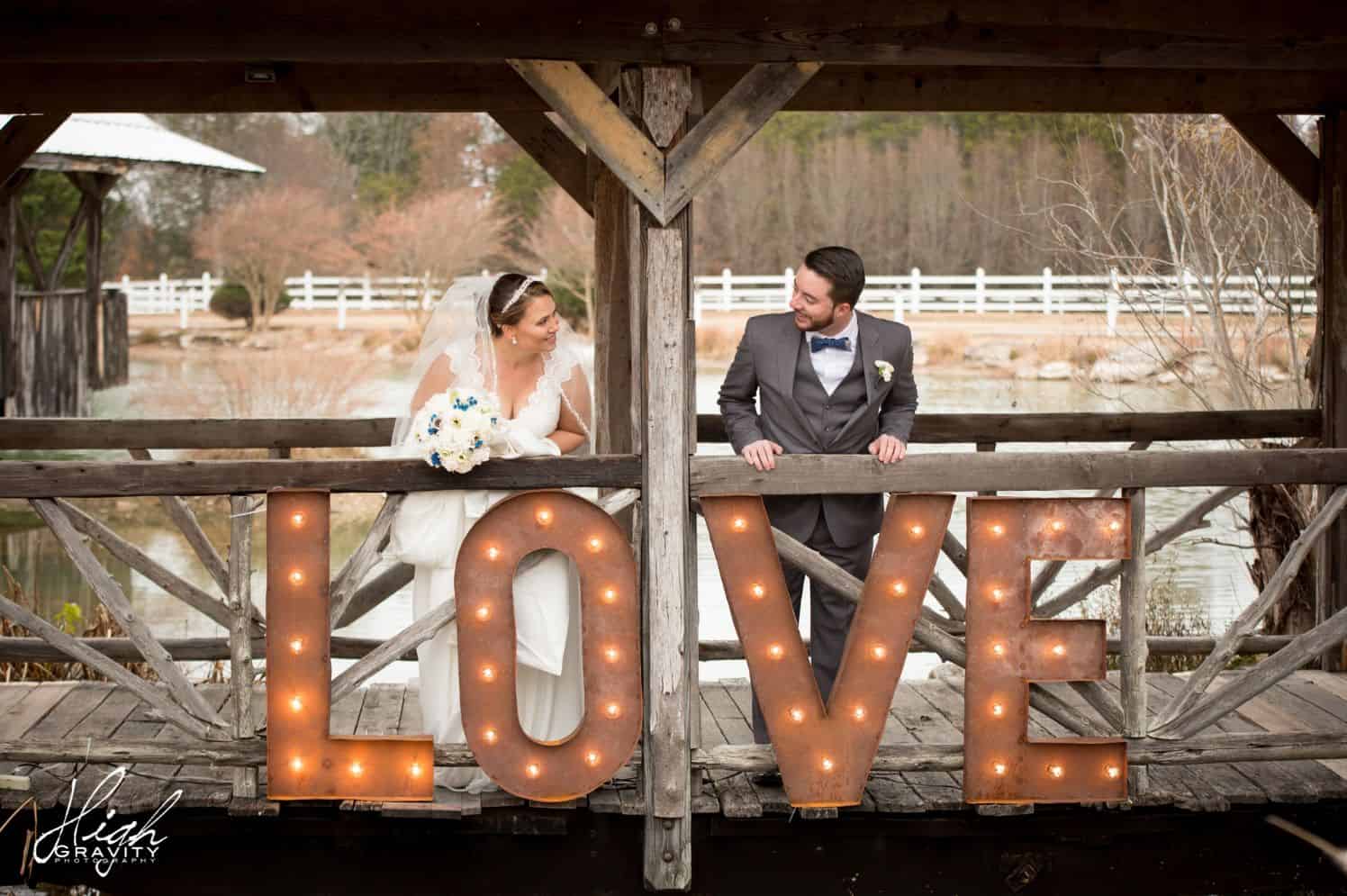 You won't have to chase down Nashville area wedding vendors.
The food you're eating is handled with care. Our catering team has been perfecting its craft for more than 25 years. The best part about our on-site cooking? You don't have to work with any other caterers or vendors that make you bring your own staff at an additional cost – because all those costs are covered by us!
You know what they say, if you want something done right, do it yourself. But with a wedding as your goal and a day that's been planned for months or even years in advance of the event itself? That can be just about impossible to pull off without an experienced team by your side every step of the way!
It doesn't matter how much time you spend researching vendors on Google-it simply won't compare to experiencing them firsthand. And this is where we come into play: our company has extensive experience handling celebrations from start to finish with professionalism and unparalleled attention to detail because preparing your perfect day should always take center stage.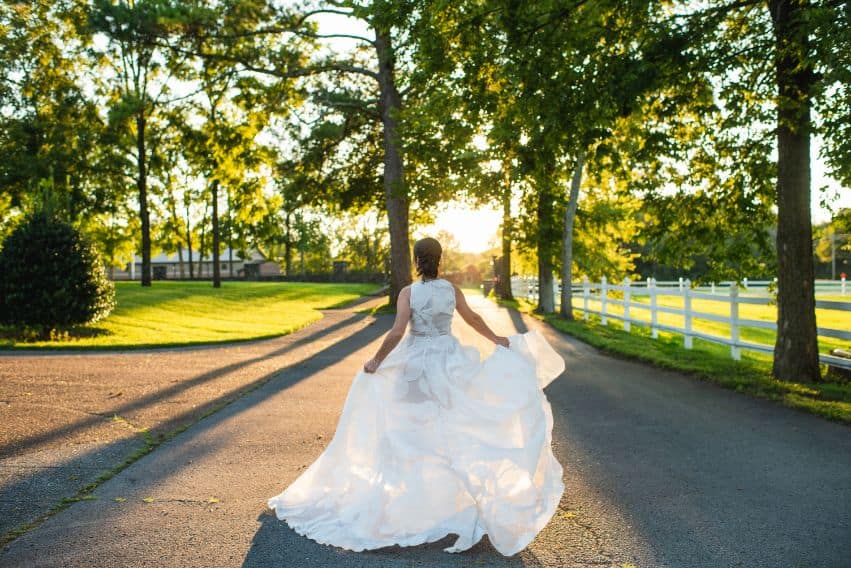 Our Nashville wedding venue is "event only" – that meant we aren't also operating as a restaurant, hotel, museum, winery, etc.
We were built, designed, and are maintained as a wedding venue only. No unwanted guests or strangers, like if you had your big day at a hotel or winery.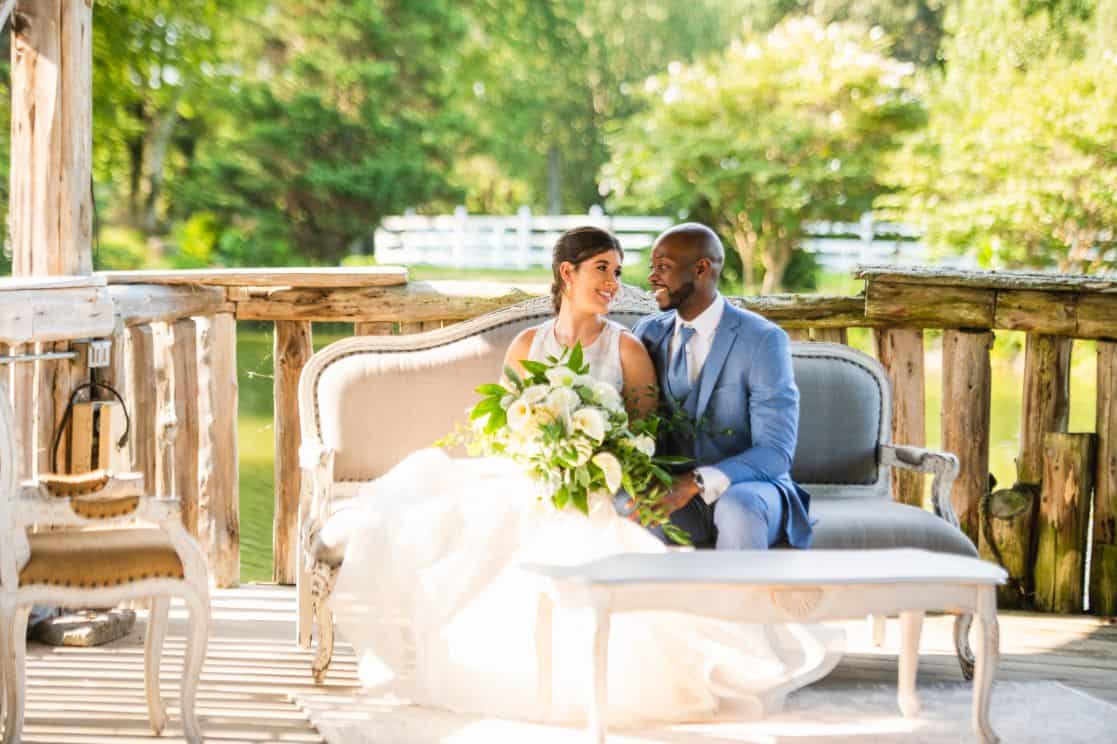 You won't go over budget unless you want to.
An all-inclusive Nashville venue means you don't need to worry about the hassles of planning your event. It's time for some stress relief!
Lights, capacity, floor plan design, and other kinds of hidden expenses
An all-inclusive Nashville destination would mean that couples wouldn't have to pay extra money for things like catering, tables, and chair rentals, or other extras they may want on their big day.
We offer dozens of tables and styles as well as hundreds of decor items to save you money.
We've been in the business for over 25 years, and our goal is to make sure that you're happy with your celebration.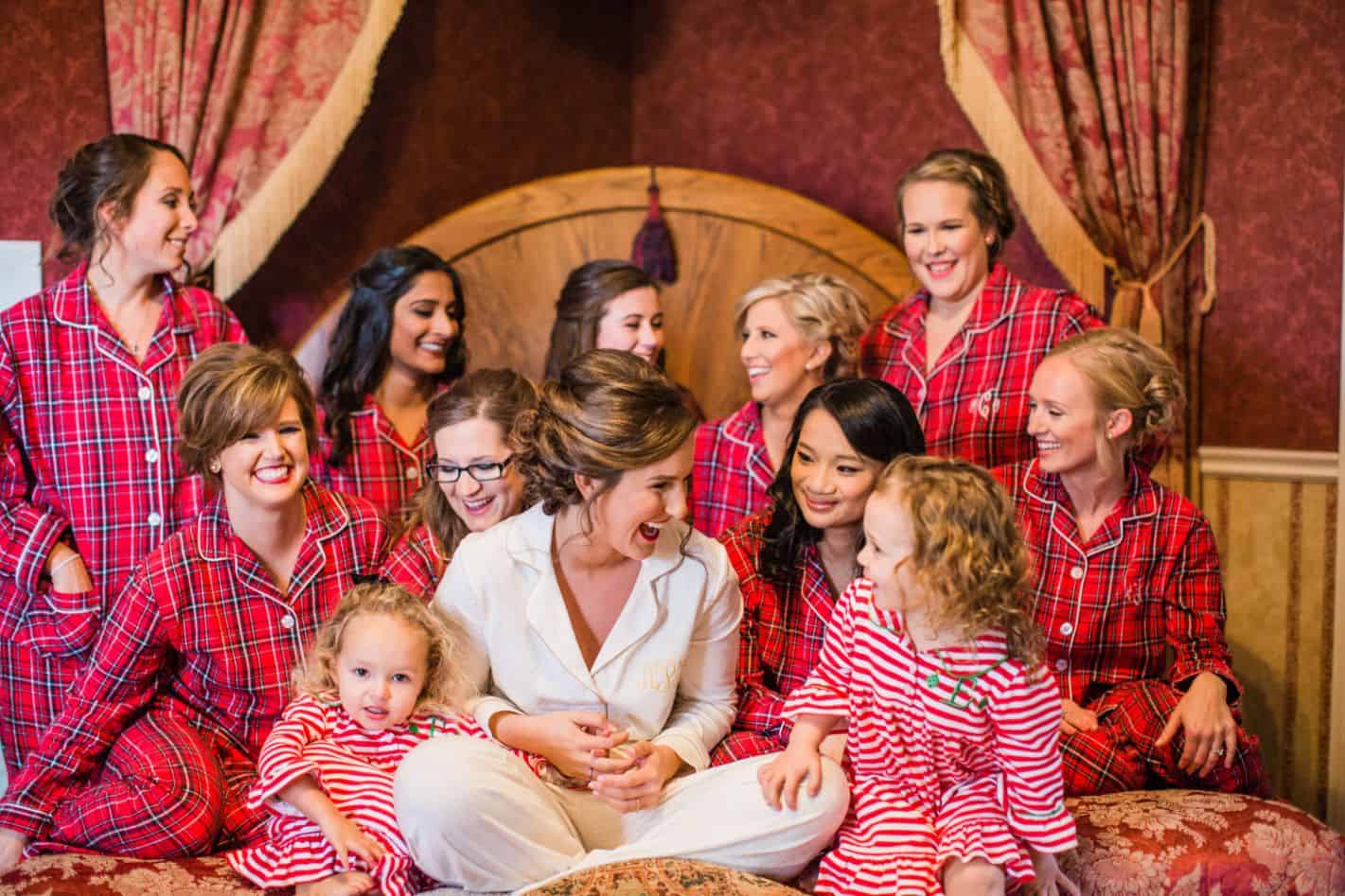 When it comes to your big day, don't settle for anything less than extraordinary. When you host a ceremony or reception at Legacy Farms in Nashville TN we promise that both you and your guests will be more than satisfied with everything from the food quality to our unparalleled customer service!
We promise to provide top-notch service from our in-house design team to bring your dreams to life.
We know how important memories are so when making plans mentally prepare yourself for an event where every day is full of cherished moments captured by professional photographers.




It's never too early to start planning for your big day, but before you get set on an event venue, make sure you know about all the potential hidden costs that come with some Nashville venues, especially outdoor celebrations!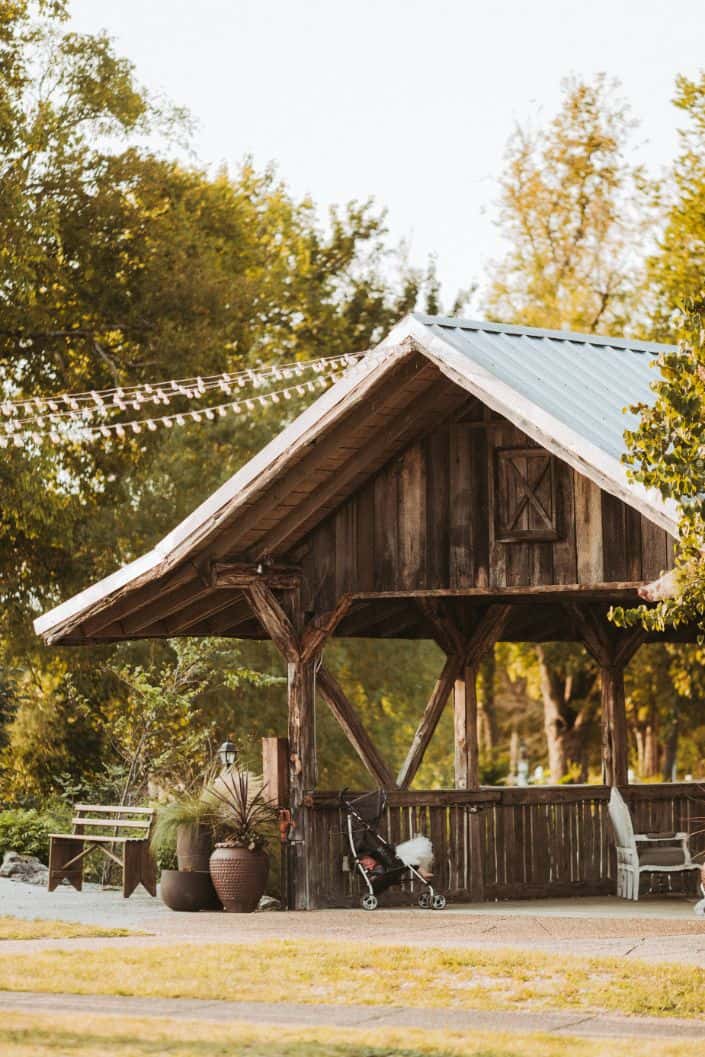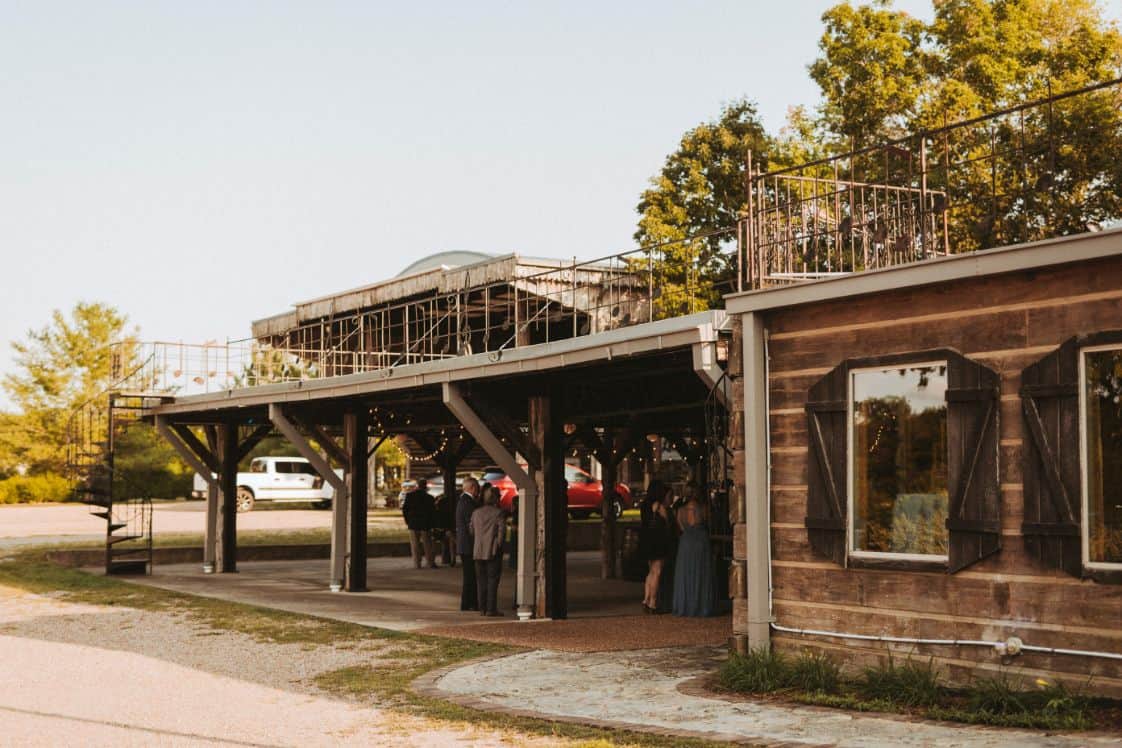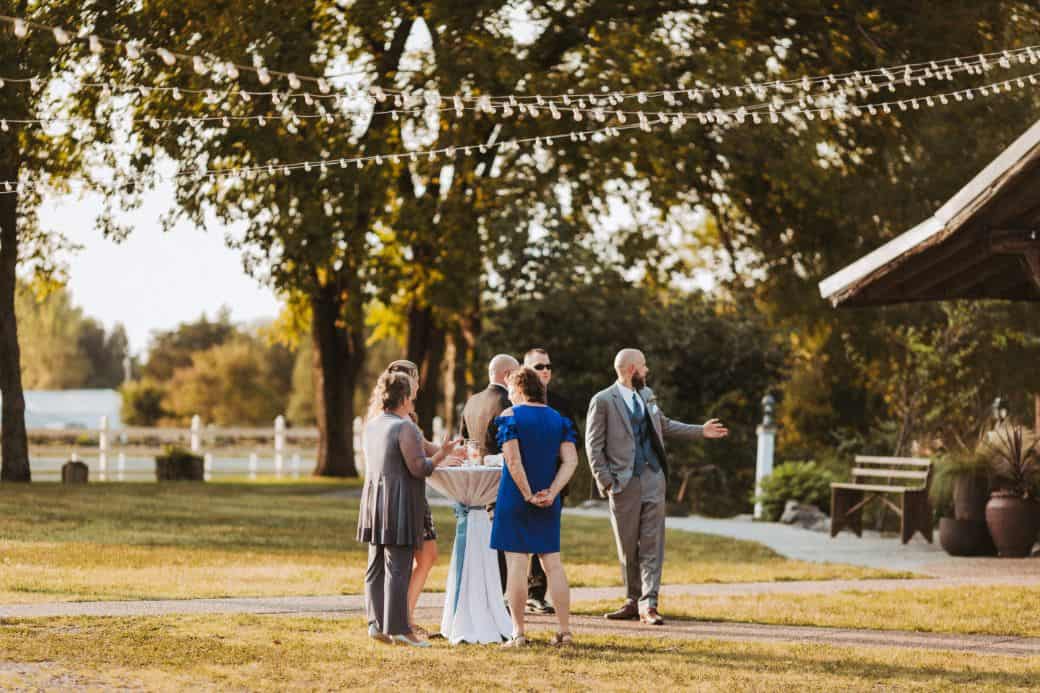 Nashville has many different styles of venues and settings.
Ballrooms, country club event spaces, banquet halls, farm venues, in-house all-inclusive venues, and country barns, just to name a few. Maybe the Sheraton Grand Nashville Downtown or Bridge Building Event Spaces is more your vibe if you want a more indoor, simple style of venue.
Some come along with a list of associated rental costs you might have anticipated—but others may surprise you!
Take vineyards as an example: Unless you want your guests getting bug bites alongside their hors d'oeuvres, then they'll need citronella candles, and lots of them too.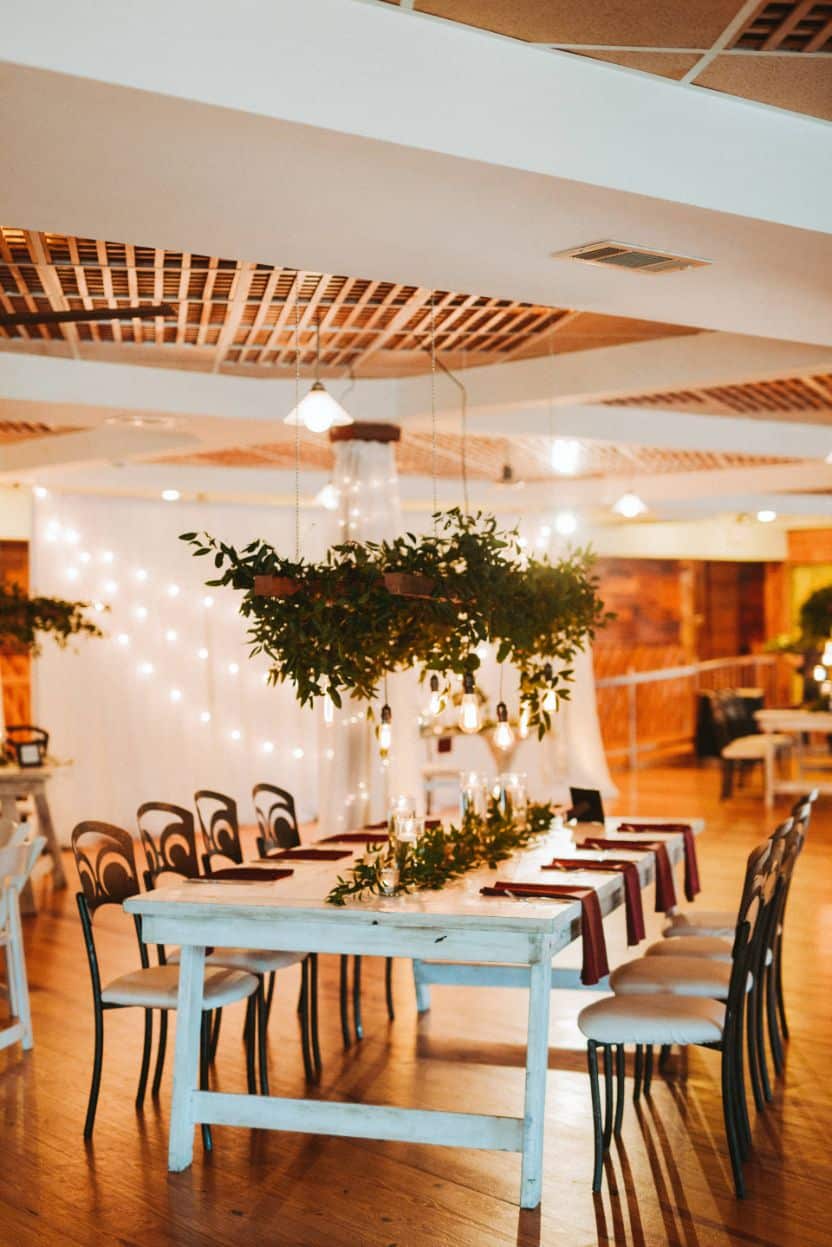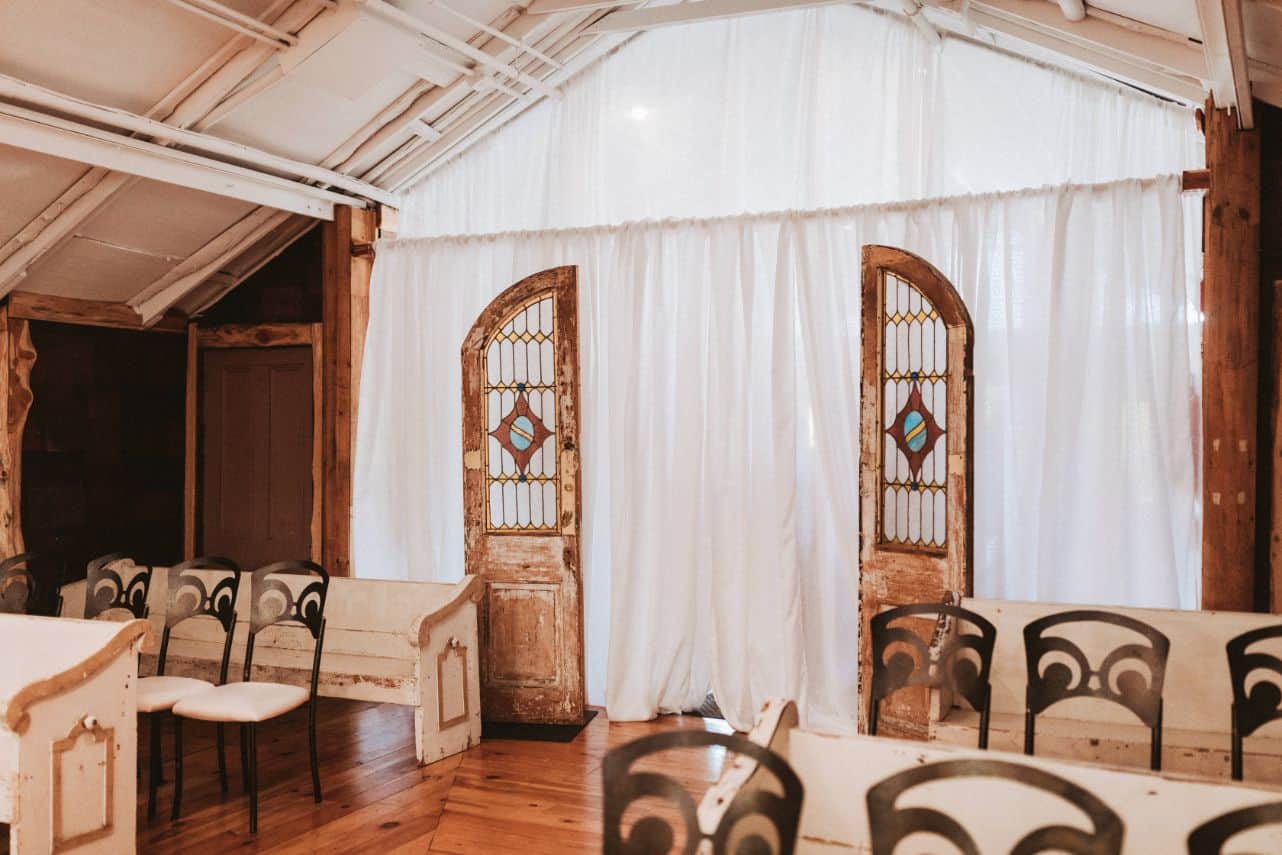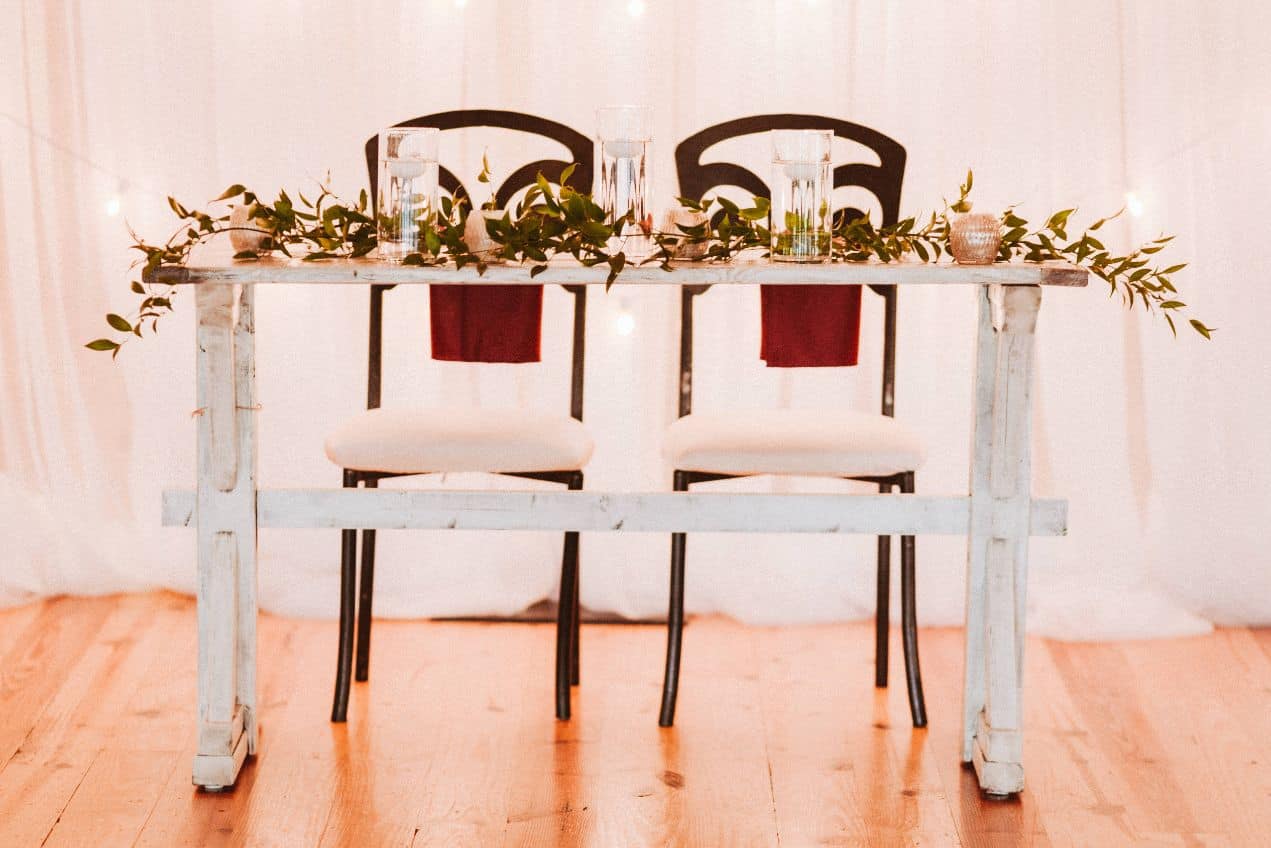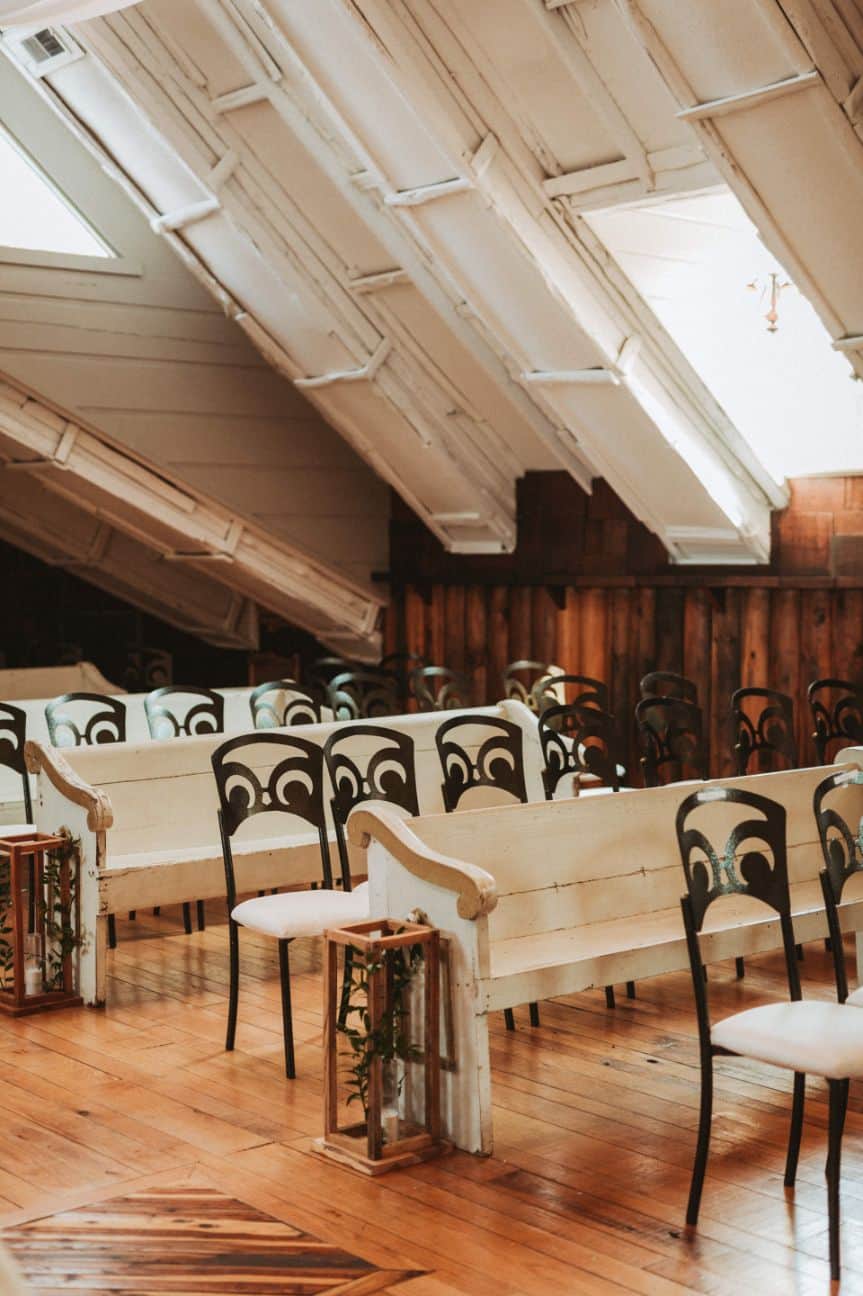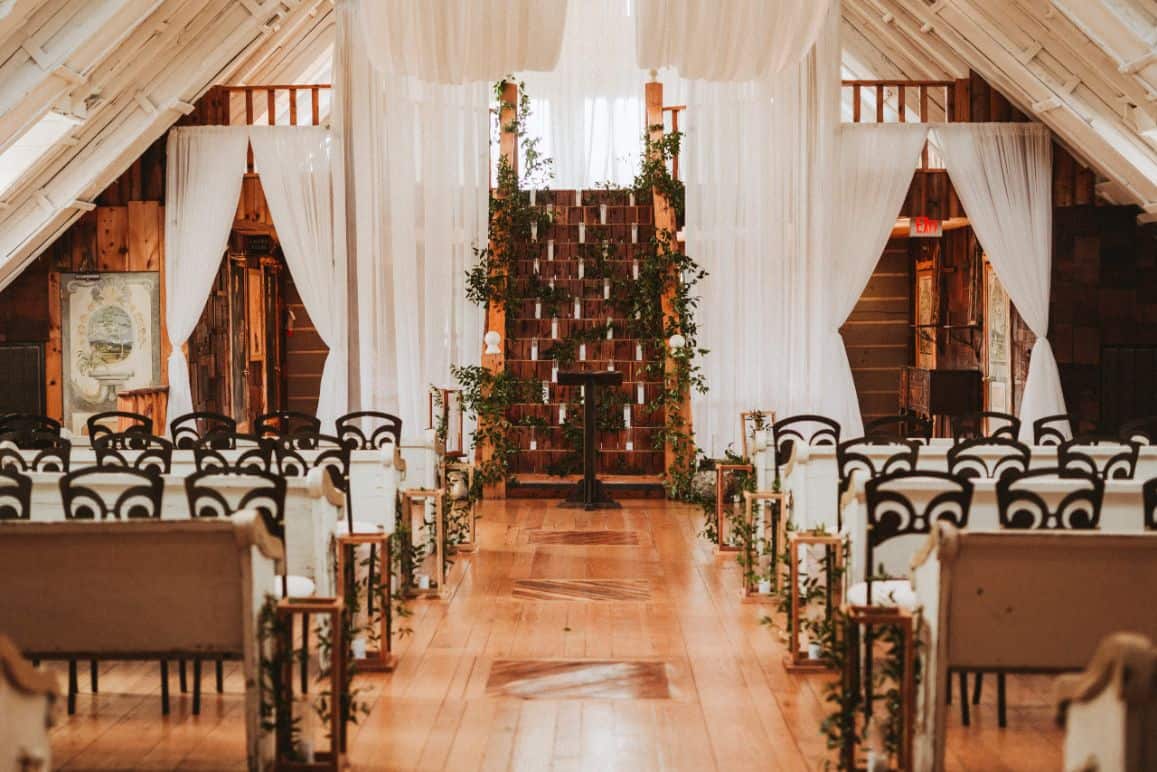 There are many hidden costs that you need to know about.
To avoid any surprises, look at the following guide outlining what sort of fees may come up when booking different Nashville spaces.
Here are some hidden costs of barn wedding venues in Nashville TN.
Barns are an ideal backdrop for your rustic, romantic affair.
But whipping them into shape for your big day often requires some work – which means you'll be spending more than what was initially planned. If you have a lot of room in the barn, you'll want to decorate it or hire a design company. The ceilings are often dark so you may want to bring in lighting for your photos.
Porta-potties for your guests
If there's no in-house restroom nearby in that barn of yours, then prepare to spend money (a lot) on something better like luxury portable toilets instead of basic port-potties!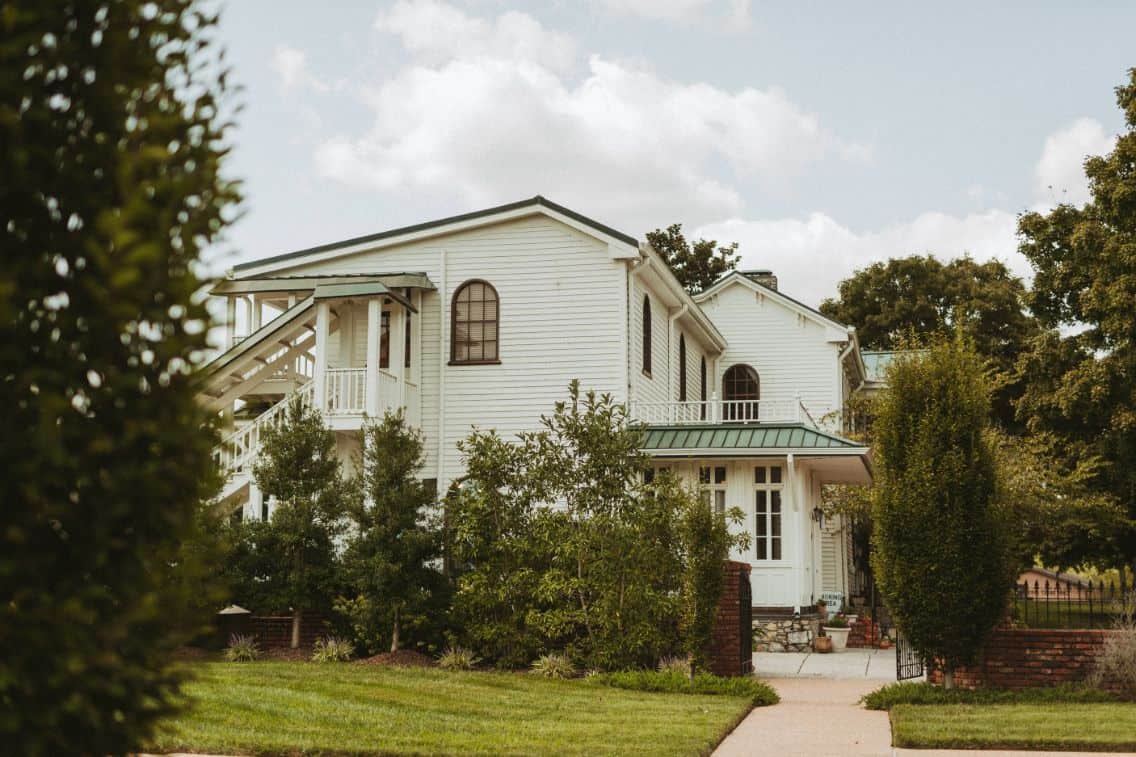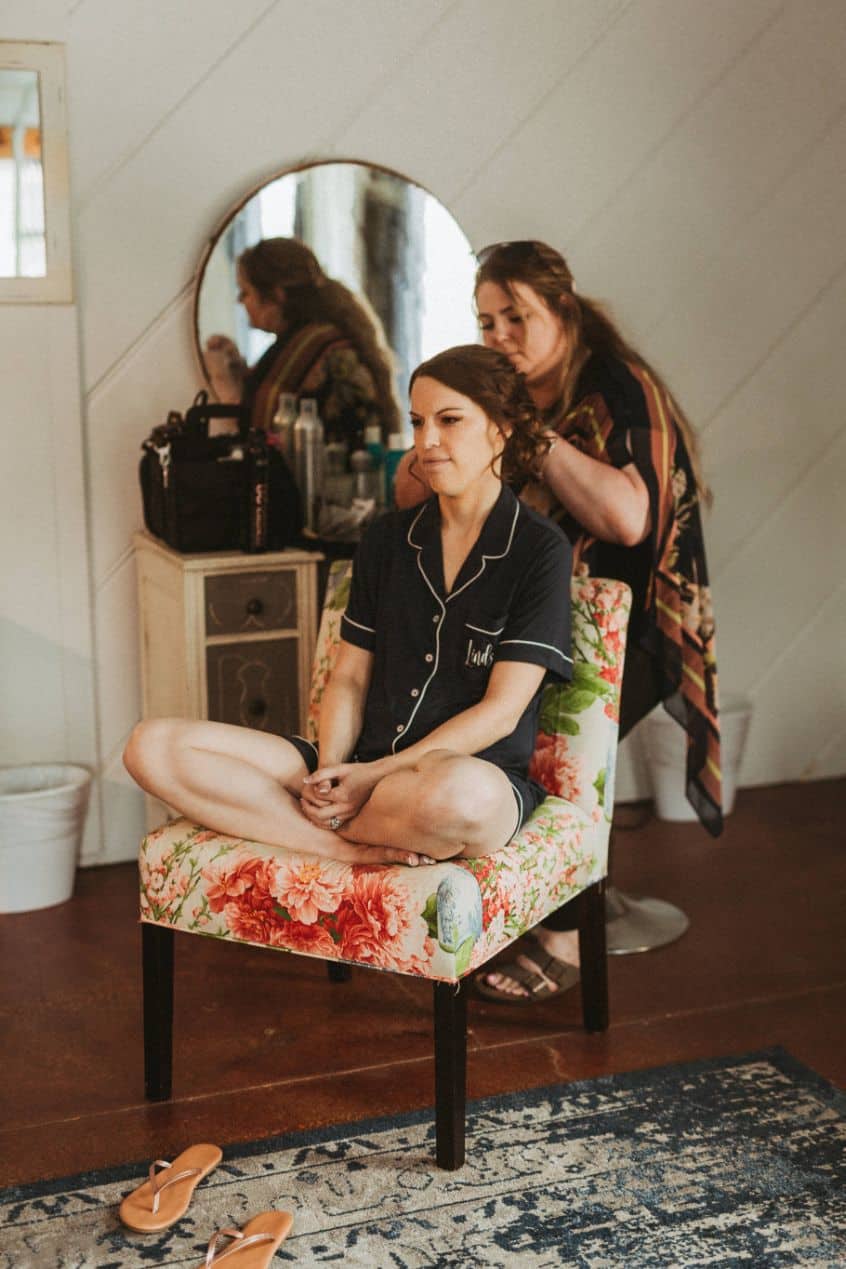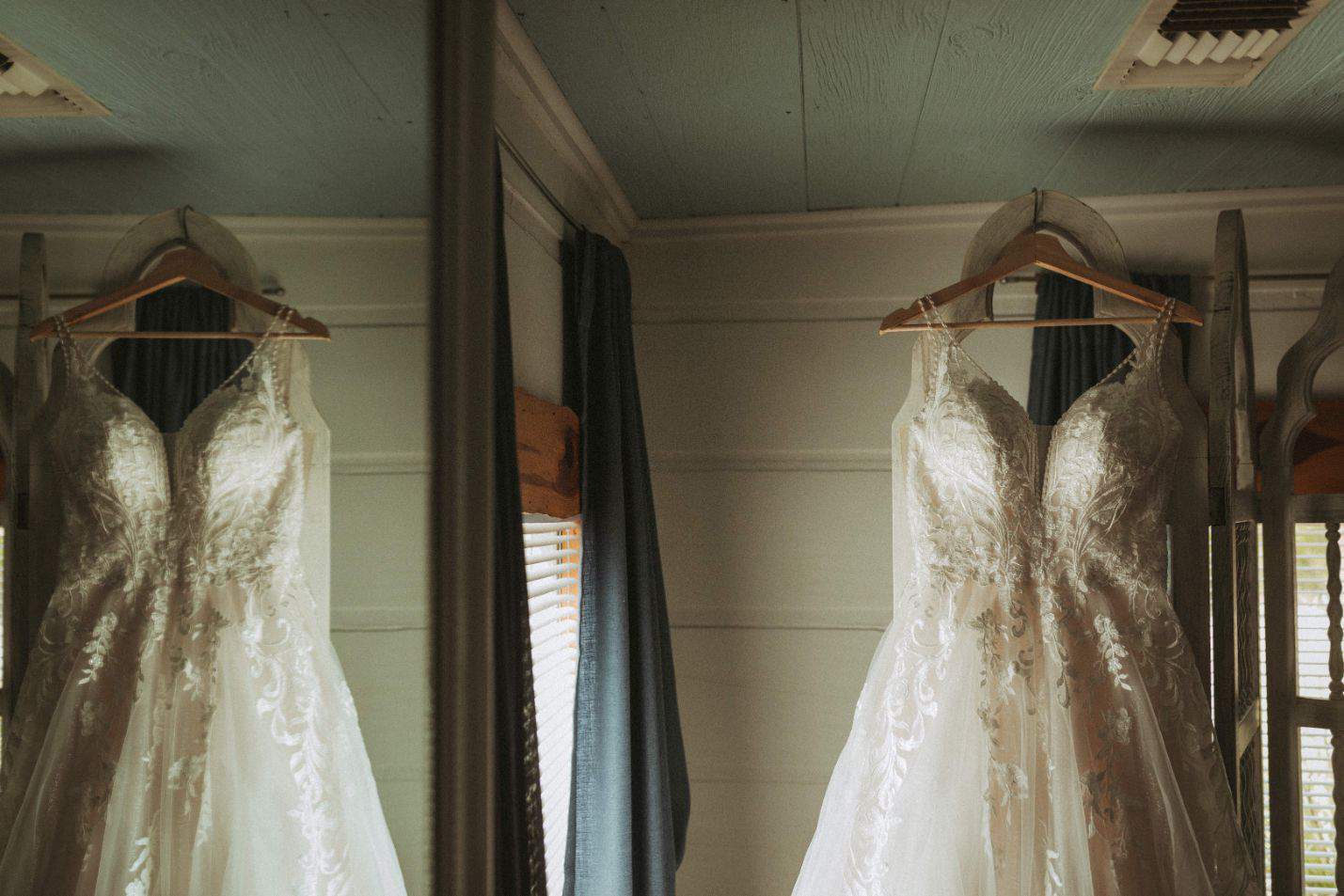 You'd be surprised at how expensive these can get at some wedding venues.
Generators can be a big lifesaver when you're hosting an event or party.
But if you're looking at a Nashville wedding location and they don't have the proper equipment, you could be forking out some serious cash from your wallet.
Make sure to talk with your caterer, band, and DJ about their electrical needs before deciding whether or not you need a rental.
Insects, pests, dust, and dirt are the last things you want to deal with on your big day.
If you're genuinely going rustic, a commercial cleaning service may cost you extra to keep these pests and dirt at bay.
Planning can be stressful, but it doesn't have to be!
Imagine your perfect day – the service is flawless and beautiful. The food is delicious, and all of your guests are having a fantastic time.
Now picture one negative detail: it's a very cloudy afternoon, and your rustic barn is dark and sad on the inside.
That's not how you want your day or photography to turn out.
Some venues don't have extra lighting options such as string lights, lamps, chandeliers, and candles. These are both a practical necessity and a mood-setter for your event.
PS. Legacy Farms doesn't have any hidden costs.
We also have lots of in-house rustic decor to set the mood at your event.
Even though many couples call our venue "rustic," our venue has state-of-the-art upgrades, climate control, and sufficient energy and lighting for your big day.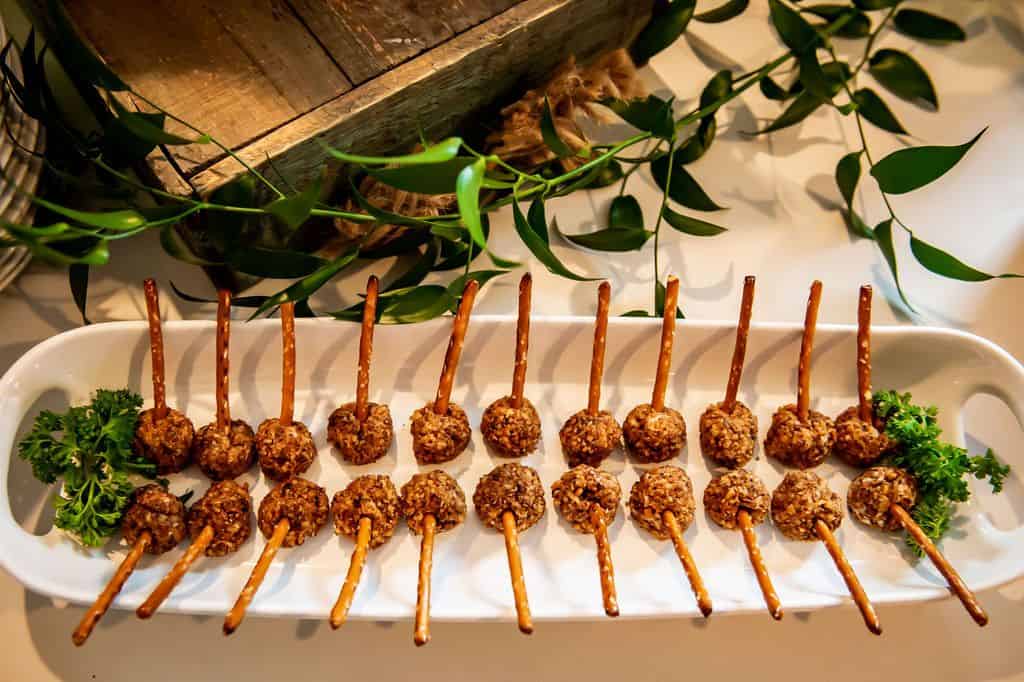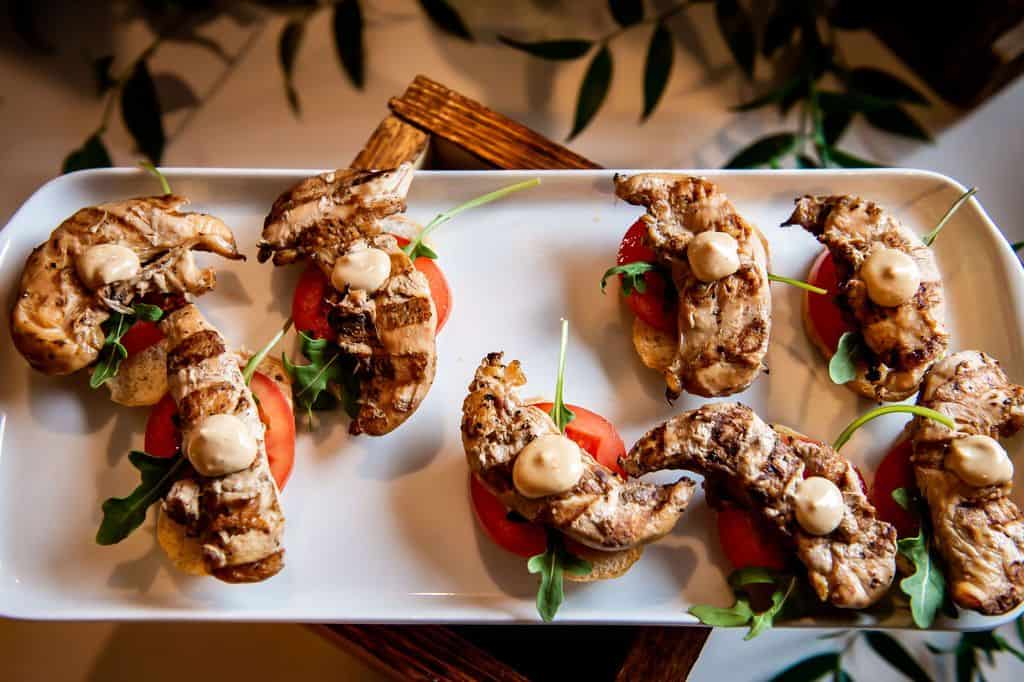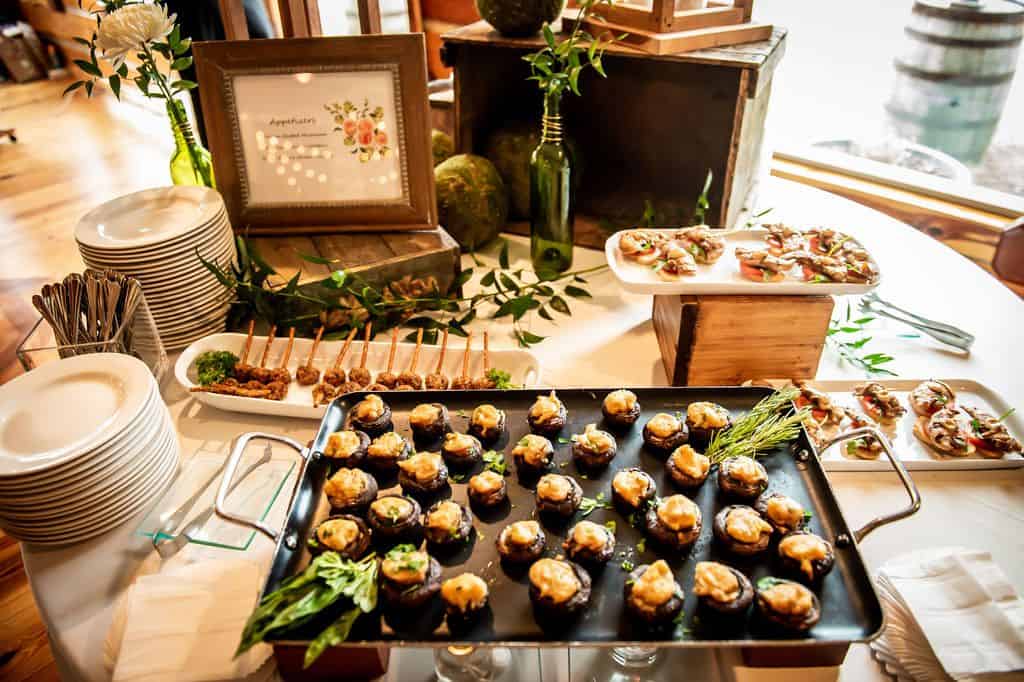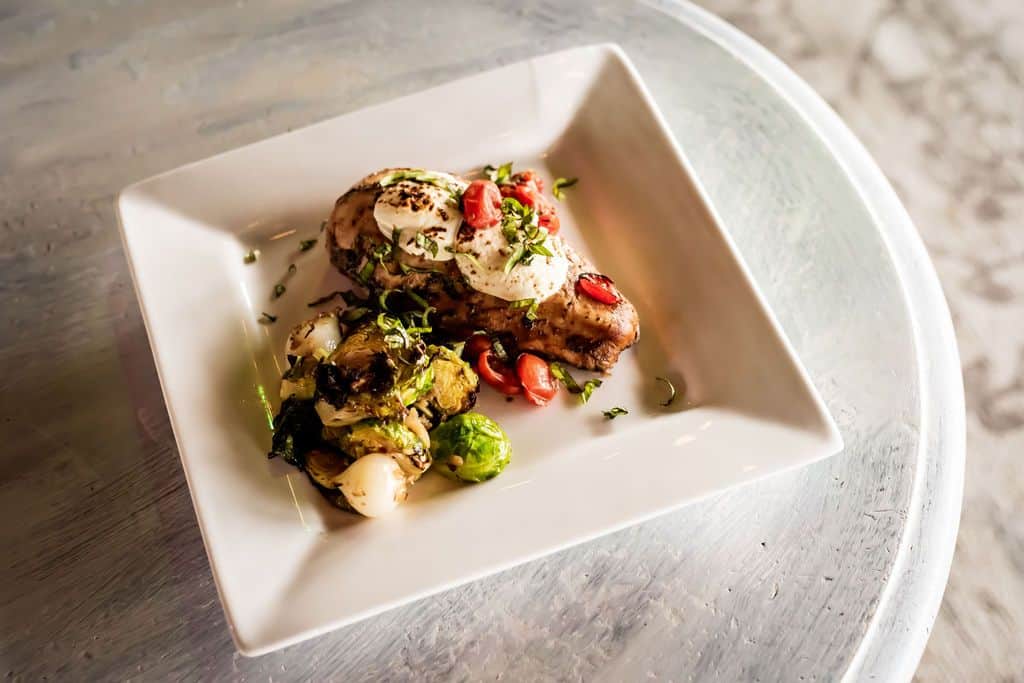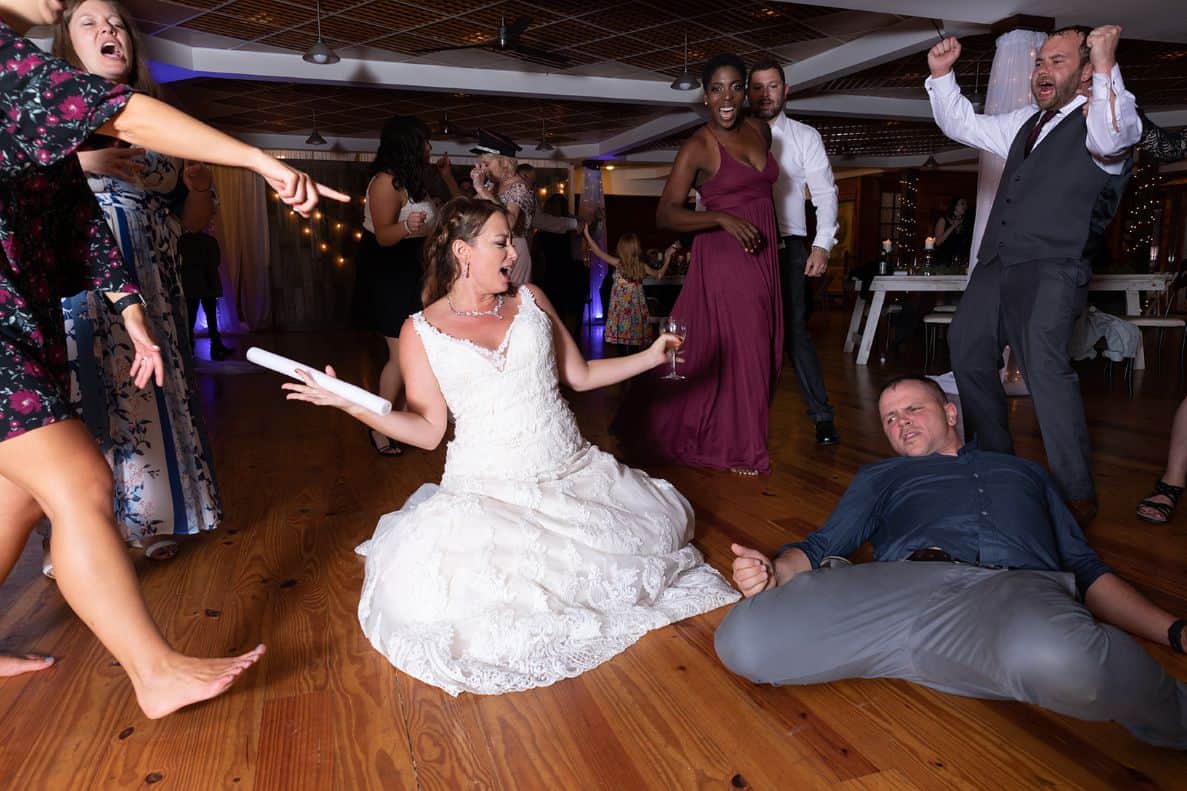 Our couples come from all over the country and Tennessee – to have a destination wedding here
Many of our couples are from Tennessee; not only Nashville but also Chattanooga TN and Memphis.
They ultimately end up choosing us over wedding venues in Chattanooga TN because of our unique event space, rustic barn indoor space, gorgeous outdoor space with a pond for your ceremony, and our historic venue, the Manor for overnight lodging.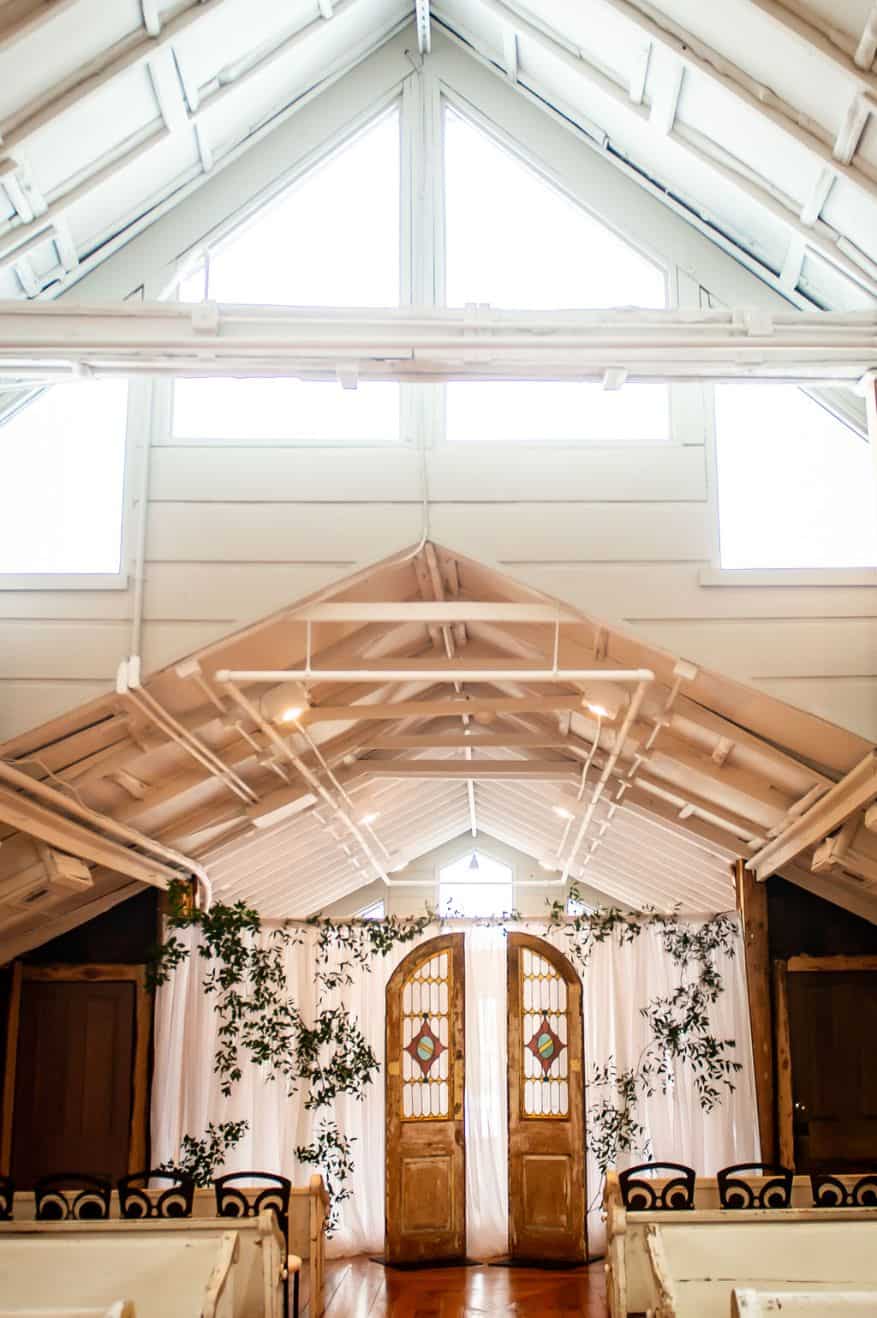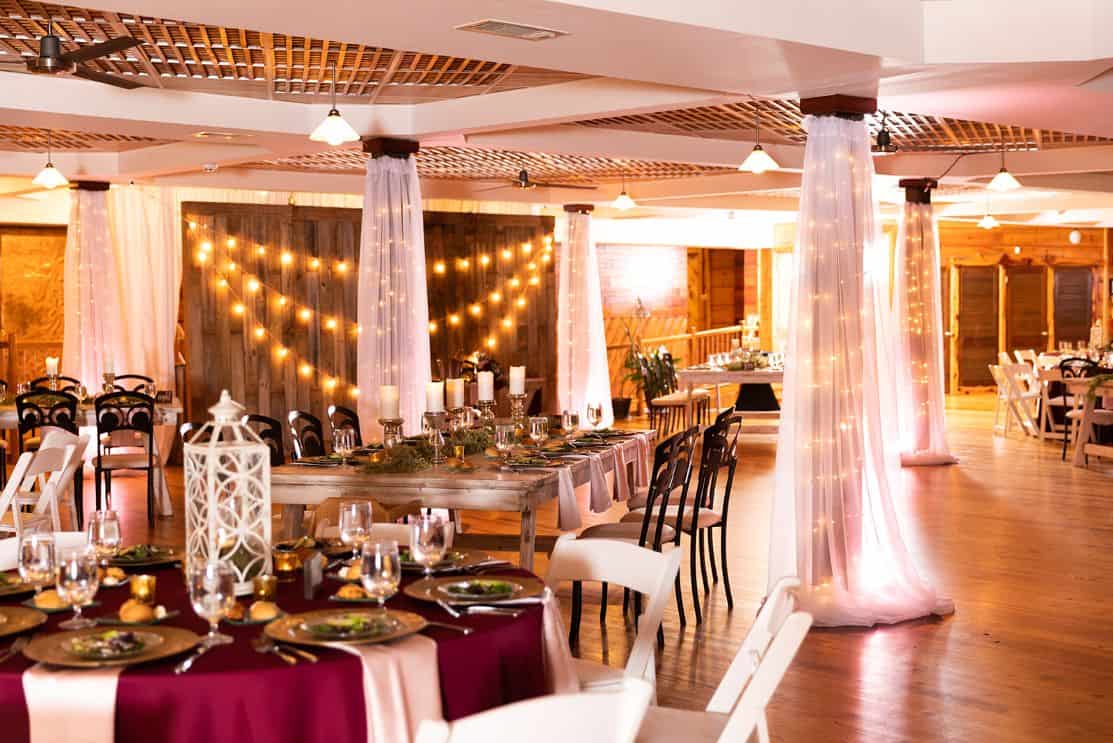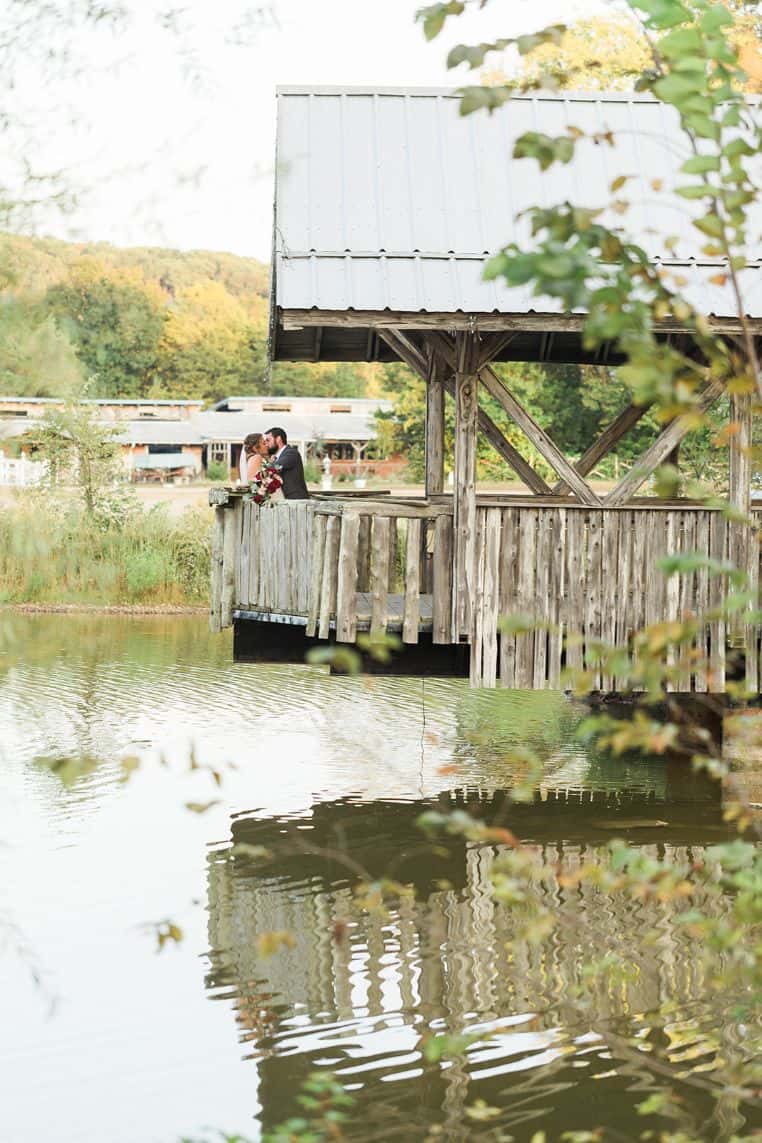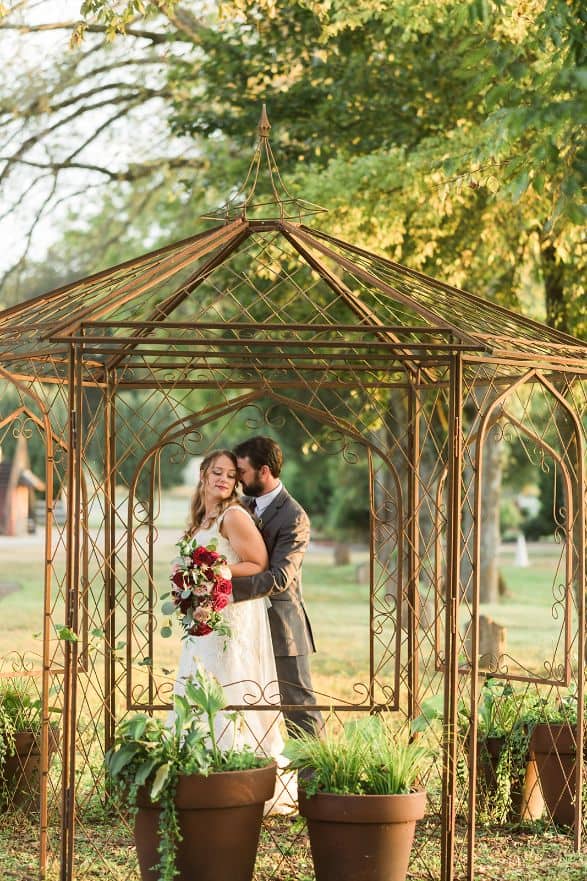 Contact us to discuss pricing and package details.
We do have all-inclusive packages, but we encourage you to customize them to match your vision.
You'll never be boxed into a package here.
We have packages ranging from two guests to 300.
Legacy Farms offers you a private estate (no public, no strangers), allowing you to choose where you want to have your ceremony, drinks, dinner, dancing, and other reception elements.
Here's how to search for Nashville, Tennessee, wedding venues:
Figure out your desired amount of guests and your estimated budget.
Check availability for the date(s) you need.
Ask about pricing and packages.
Take a venue tour.
Find out about the contract and any hidden fees.
Find out about payment options and timeline.
Relax and enjoy your time with your fiance.
P.S. – We have all of our package, pricing, and inclusion information right here on our website. No hidden fees. 100% transparency.
Couples come from across the state and country to have destination weddings.
Legacy Farms hosts many destination weddings at our indoor and outdoor spaces. Couples come from all over the United States because they want a southern elegance and a rustic celebration with all-inclusive pricing.
You'll get to create unique photo opportunities and play with different styles at our venue.
Our location offers dozens of unique photo opportunities so you can cherish your photos forever.
If you're having a destination wedding at Legacy Farms, check out our local attractions in Nashville for couples.
We wrote a comprehensive guide of our favorite activities for couples in Nashville here.
Our property has both indoor and outdoor venues.
We have so many indoor and outdoor options for you to choose from: Our Event Center, The Manor, Heritage Hall, courtyard, pond, 40-acres of manicured lawns, and the Pier – to name a few!
We're a great fit if you're looking for countryside barn venues.
Located outside of the city in Lebanon, TN, our wedding venue is nestled in the countryside and boasts a beautiful rustic barn indoor location.
What do the best wedding venues in Nashville TN have in common?
The best wedding venues in Nashville TN are upfront about costs; don't force you to sign a contract, aren't pushy during the tour, aren't up for sale or considering selling, offer all-inclusive pricing, and don't have corkage fees.
What are the most popular outdoor wedding venues in Nashville?
When it comes to finding the perfect outdoor wedding venue, Nashville has a lot to offer. One of the most popular options is Legacy Farms. This venue offers on-site catering and plenty of beautiful locations for your big day. Plus, there are plenty of other superb outdoor venues in Nashville that you will love.
What are the most unique outdoor wedding venues in Nashville?
Outdoor wedding spaces in Nashville have a lot of natural beauty and offer spectacular views. There are various locations in the city that can provide the perfect atmosphere for your outdoor celebration.
What are the best places to get married outdoors in Nashville?
There are several popular places to get married outdoors in the Nashville area. These include Murfreesboro, Franklin Tn, Middle Tn, Lebanon, Dickson, and locations in downtown Nashville.
What are the most scenic outdoor wedding venues in Nashville?
There are some scenic outdoor wedding locations in Nashville. Some of the most popular include Cheekwood's botanical gardens and historic mansion & museum. These locations provide a beautiful backdrop for your big day and offer plenty of options for photos.
Reception Venues in Nashville
Nashville is the Country Music Capital of the World, and it's no secret that the city is booming. With big tech companies putting down roots in Nashville, an influx of new residents from all over the country, and a mix of traditional and funky spaces, there's something for everyone regarding reception spots in Nashville. If you're looking for a rustic venue with plenty of character, Legacy Farms should be at the top of your list.
How much does a wedding in Nashville cost?
A wedding in Nashville typically costs anywhere from $10,000 to $100,000 to plan and execute. These are just a few factors that must be considered: location, number of guests, food and beverage services, photography, flowers, and decorations.
Is Nashville a good place to get married?
Nashville is a beautiful place to get married because it has many options for your big day and can match any style and taste.
A Perfect Wedding Space for Your Ceremony and Reception Venues
Nashville is an excellent place to get married because there are many churches and wedding locations. There are also many restaurants, bars, and hotels that allow for hosting your event. There's no shortage of spaces, and searching for the perfect space can be overwhelming.
Dream Wedding Venues in Tennessee
What does your wedding day look like? What do you dream of? Whether you have 100 Pinterest boards, have been planning since you were a child, or want to be hands-off, we can take care of you and bring your dream wedding to life.
How much does the average wedding cost in Nashville and middle Tennessee?
The average cost of a wedding in Nashville is $31,878. The most expensive weddings in the city typically cost around $200,000 or more.
What are some of the best Nashville wedding venues for my big day?
If you've already taken a tour of Legacy Farms but feel it isn't the right fit for your big day, there are many other Nashville wedding venues that you can tour.
What are some other historic TN wedding venues and venues in Nashville, TN?
There are so many special event locations in Tennessee and Nashville alone. We couldn't list them all! But we compiled some more for you to look at right here.
Mint Springs Farm
Mint Springs Farm is the perfect backdrop for your special day. Nearlywed couples and their loved ones will be surrounded by natural beauty on this picturesque property.
The Bell Tower
The Bell Tower is a historic location in Nashville, TN. It was recently renovated to include all the modern amenities couples expect while maintaining its original charm.
Southall Meadows
Southall Meadows is an event space located in Nashville, TN. It is one of the most popular venues in the state and offers couples a unique experience.
Margaritaville Hotel Nashville
Margaritaville Hotel Nashville is a hotel in Nashville, Tennessee. The hotel was built by Jimmy Buffett and is known for its themed rooms.
Alabaster Collective
Unfortunately, the venue is permanently closed.
Sonesta Nashville Airport
Sonesta Nashville is a hotel in Nashville. It has numerous event spaces and amenities, including a bridal suite, ballroom, and multiple meeting rooms. The facilities seamlessly blend classic charm with modern amenities, making it the perfect place for your wedding or other special events.
Beau Cheval in Wartrace
Beau Cheval offers couples rustic elegance and southern charm with all the modern amenities for their big day.
Old Natchez Country Club
Old Natchez Country Club is a private golf and country club. The club offers a gorgeous banquet facility and a large veranda overlooking the golf course.
Country Music Hall of Fame – the Heart of Downtown
The Country Music Hall of Fame is a museum located in Nashville, Tennessee. It is housed in an industrial-chic building that was once the home of the RCA Victor recording studios. The venue has been renovated to include a banquet facility.
Hickory Meadow
Hickory Meadow is an event space located in the heart of stunning natural surroundings. The property features a large modern barn, which provides an ideal setting for couples wanting to have a rustic wedding. The property offers breathtaking views and charming décor that makes any nuptial event one to remember. Hickory Meadow is perfect for various events and occasions, including weddings, corporate events, and family gatherings.
Bluegrass Yacht & Country Club
Bluegrass Yacht & Country Club is a ceremony and reception area located in Henderson, TN on Old Hickory Lake. They offer various services and amenities to make your big day perfect.
Sheraton Grand Nashville Downtown
The Sheraton Grand Nashville Downtown is a hotel located in the heart of Nashville, Tennessee.
Cedarwood Weddings
Cedarwood is a spot located in Nashville, TN, that offers all-inclusive packages. This means that you can have your entire experience – from catering to cake and music to decor – taken care of under one roof.
More Nashville and Tennessee Weddings Spots that Guests will Love
There are hundreds, if not thousands, of venues in Tennessee.
The Hermitage Hotel
The Hermitage Hotel is one of the most elegant hotels in Nashville with a rich history.
Riverwood Mansion
The Riverwood Mansion is a mansion in Nashville, TN featured on The Knot, Style Me Pretty, and Nashville Bride.
Cheekwood Estate (Botanical Gardens)
Cheekwood Estate is a popular Nashville spot for its beautiful gardens, unique art collection, and proximity to downtown.
Cheekwood is an excellent location for outdoor events because it has plenty of shade trees and grassy areas, as well as indoor spaces in case of inclement weather. 
Belmont Mansion
The Belmont Mansion in Nashville, TN is one of the best rustic Nashville spots. It is nestled on acres of pristine land and surrounded by beautiful gardens, making this an ideal setting for your dream wedding.
East Ivy Mansion
The East Ivy Mansion in Nashville is one of the most beautiful spots in Tennessee. This historic house is located on a secluded hilltop with sweeping views of Nashville and its glorious sunsets, making it the perfect romantic setting for your dream event.
Renaissance Nashville Hotel
The Renaissance Nashville Hotel is a hotel wedding venue located in the heart of downtown Nashville.
White Dove Barn – Farmhouse Style on Farm Land
White Dove Barn is a farmhouse-style celebration spot in Nashville, Tennessee, that offers a unique, rustic, and romantic setting for your special day.
The Bedford
4319 Sidco Dr, Nashville, TN 37204
Hutton Hotel
1808 West End Ave, Nashville, TN 37203
Events on Cannery Row
1 Cannery Row, Nashville, TN
Clementine Hall
4710 Charlotte Ave, Nashville, TN 37209
The Cordelle – Country Wedding Venue
45 Lindsley Ave, Nashville, TN 37210
Nashville City Club
ServiceSource Building, 201 4th Ave N, Nashville, TN 37219
Union Station Hotel
1001 Broadway, Nashville, TN 37203
Gaylord Springs Golf Links
Gaylord Springs Golf Links is a golf course and event venue in Nashville, Tennessee.
Scarritt Bennett Center
Spring Haven Mansion
Houston Station
Rhinestone Wedding Chapel
Ravenswood Mansion
Frist Art Museum
Tennessee RiverPlace (Chattanooga)
The Lily Barn (Townsend, TN)
Millrace Farm
Cambria Hotel Nashville Downtown
Sassy Springs Farm
Knob Creek Meadows Venue
Howes Farms (Howe Farm)
The Estate at Cherokee Dock (Cherokee House)
The Estate at Cherokee Dock is a famous wedding venue because it was once owned by Reba McIntyre, AKA country music royalty.
Belle Meade Historic Site & Winery
Belle Meade Historic Site and Winery is one of the most beautiful rustic barn Nashville venues around. The mansion, surrounded by lush gardens and stunning farm views, provides a perfect backdrop for your big day.
The Bridge Building Event Spaces – Wedding and Event Building with Riverfront Views
The Bridge Building Event Spaces offer Nashville couples a unique waterfront setting for their big day. With customizable spaces and a range of modern indoor and outdoor options, couples will have the choice to create the perfect event tailored to their style. Popular options include the riverfront patio and rooftop patio with stunning city views.
Riverwood Mansion – Wedding Estate Venue
Riverwood Mansion is a historic venue located in East Nashville that provides couples with a sense of southern charm and classic romance.
Location isn't everything.
If you search for a venue for a reception near me or event venues/in Tennessee, you'll see hundreds of options. There are lots of new venues in Nashville, Tennessee. Legacy Farms has hosted events for 25 years, so we're not new.
More importantly, we're experienced.
We're not in downtown Nashville, so you don't have to fight traffic or parking.
All in one wedding packages that offer garden views located in Lebanon, TN
Our event venue is the perfect space to create your dream day. Most of our couples are looking for getaways for their big day.
Your dream event in the beautiful countryside with included amenities and options.
We provide the ideal space for you to get away from the city when you're ready at night but aren't too far away from downtown Nashville.
Unique Event Venues Nashville TN: Music City
Our all-inclusive packages give you the biggest bang for your buck. Most couples love to have their ceremony outdoors at our outdoor venue, then move into Heritage Hall for the reception. But you're never limited in options when you choose Legacy Farms.
Nashville Event Spaces and Event Venues Near Nashville TN
Our Nashville event space is the perfect place for you to say I do.
East Tennessee is often sought after but can be crowded and full of tourists.
East Tennessee is a beautiful place to get married. With a variety of venues, you will find the perfect location for your special day. The natural beauty of East Tennessee is best experienced at one of the many outdoor venues. If you want a rustic feel, look no further than Knoxville or the Smoky Mountain National Park.
Your dream space or property might not be in East Tennessee.
Because the area is a sought-after destination spot, your dream date might not be available. Maybe couples choose our venue to have their event and then take a road trip to the Smokies for their honeymoon. It's a better option if you want a more private, secluded celebration but still want to see the Smoky Mountains.
Wedding Venues in Chattanooga and Knoxville Wedding Venues
Legacy Farms is not located in Chattanooga. We are also not located in Knoxville. We are in Nashville. However, many Tennessee couples from all over the state choose us for all all-inclusive packages. Ramble Creek is a good option located in Knoxville.
Cookeville Weddings and Barn Venues
Cookeville is another small town in Tennessee. There are barn venue options in Cookeville, but many Cookeville couples venture to Nashville for their big day.
Where can I search for wedding venues in Tennessee?
A great place to start your search for venues in Tennessee is online. Many online directories can help you find a Tennessee venue that is right for you. You will want to look for directories with reviews from past couples, as well as pictures of their facilities.
You can also find venues in Tennessee by asking family and friends for recommendations. You may want to ask your parents, grandparents or aunts and uncles if they have any suggestions. You can also ask any friends who have recently gotten married and see if they are happy with their venue.
What is the average cost of Tennessee weddings?
The average cost of Tennessee weddings is around $20,000 – $30,000. This figure can vary widely depending on the venue that you select. You will want to decide how much money you are willing to spend on your big day before you start planning.
How do I find a Tennessee wedding planner?
You can search online for Tennessee wedding planners using popular search engines like Google or Yahoo. You can also ask friends and family members if they have any recommendations.
Should I look at event/home and Airbnb options for TN wedding venues?
We don't recommend having a DIY event in a backyard or someone's home. There are plenty of TN wedding venues that are affordable. It won't work as quickly and smoothly as a venue. Even if you are looking to save money, you may spend more. You can still have an intimate wedding reception at Legacy Farms without spending top dollar like a 250 guest wedding at our venue.
How can I pick a Tennessee wedding photographer?
One way to narrow down wedding photographers is to look at actual wedding albums and see who the photographer is and if you like that style.
We'll create the best experience for you because we specialize in weddings and events.
Our event team specializes in weddings and other special events and has done so for 25+ years. Your celebration is of utmost importance to us and we pour our hearts into our weddings and events.
What makes the best wedding venues in Nashville?
The best wedding venues in Nashville have a large number of reviews and can accommodate your whole party. Most importantly, the venue should be flexible in terms of pricing so you can plan everything out.
What are the top wedding venues near Nashville TN?
The top wedding venues near Nashville TN are Legacy Farms, The Bridge Building Event Spaces, Cheekwood Estates, the Frist Art Museum, and the Union Station Hotel.
What are some wedding chapels in Nashville Tennessee?
There are lots of wedding chapels in Nashville Tennessee. Legacy Farms has an indoor chapel if you want a traditional ceremony. Other wedding chapels in Nashville Tennessee include Rhinestone Wedding Chapel, Rich Events, and Wightman Chapel at Scarritt Bennett Center.
What are some of the best downtown Nashville wedding venues?
We think you should plan before you consider downtown Nashville wedding venues. Consider the limited parking, paid parking, traffic, crowds, and non-exclusivity.
A few of our highlights: gorgeous wedding photos and the ability to stretch your budget
Our historic Manor provides lodging, dressing quarters and dressing rooms, hardwood flooring, and a brick fireplace. The windows overlook our gorgeous, private estate and farmland property. Perfect for overnight elopements, overnight wedding packages, and more. You can't get this privacy in the city center. You can hardly even get parking – will your venue provide valet parking for 200+ guests in downtown? Probably not.
Receptions and More
Our Reception Hall has lots of warmth from all the rustic wood features and beams. There is a pavilion space outdoors for dancing and cocktail hour.
Bar Service, Our Barn Space, Rental Options, and More
We have so many wedding rentals and rental options that stretches your budget and keep your wedding stylish. Our menu options and bar service prices are unmatchable. At the end of the night. our team and cleanup services take care of everything so you can enjoy the rest of your evening. Legacy Farms is a great base for weddings and events. We're one of the top wedding barns in Nashville. If you're hosting a corporate event, we're a great meeting point in Lebanon.
Our team offers wedding cakes (by A Catered Affair), linens, furniture rentals, lighting systems, a farmhouse aesthetic with sophistication, a catering kitchen (and we provide catering), your choice of menu items, and so much more for ceremonies and receptions.
FILED UNDER: DJ set up and stages, hallmark event venue, grand lobby area, brick walls, concert venue, tent option, boxwood gardens, stained glass ceiling, carriage house, downtown riverfront venues, crapy myrtles, thoughtfulness, aspect, museums and venues, furniture rentals, lighting systems, linens, balcony, wifi, architecture, transformation