Are you looking for some fun things to do in Nashville and fun date night ideas and activities?
Nashville isn't just for music lovers. Nashville has tons of great activities for couples looking for date ideas. And no, we're not going to recommend dinner and a movie (you already thought of that, right? 😉).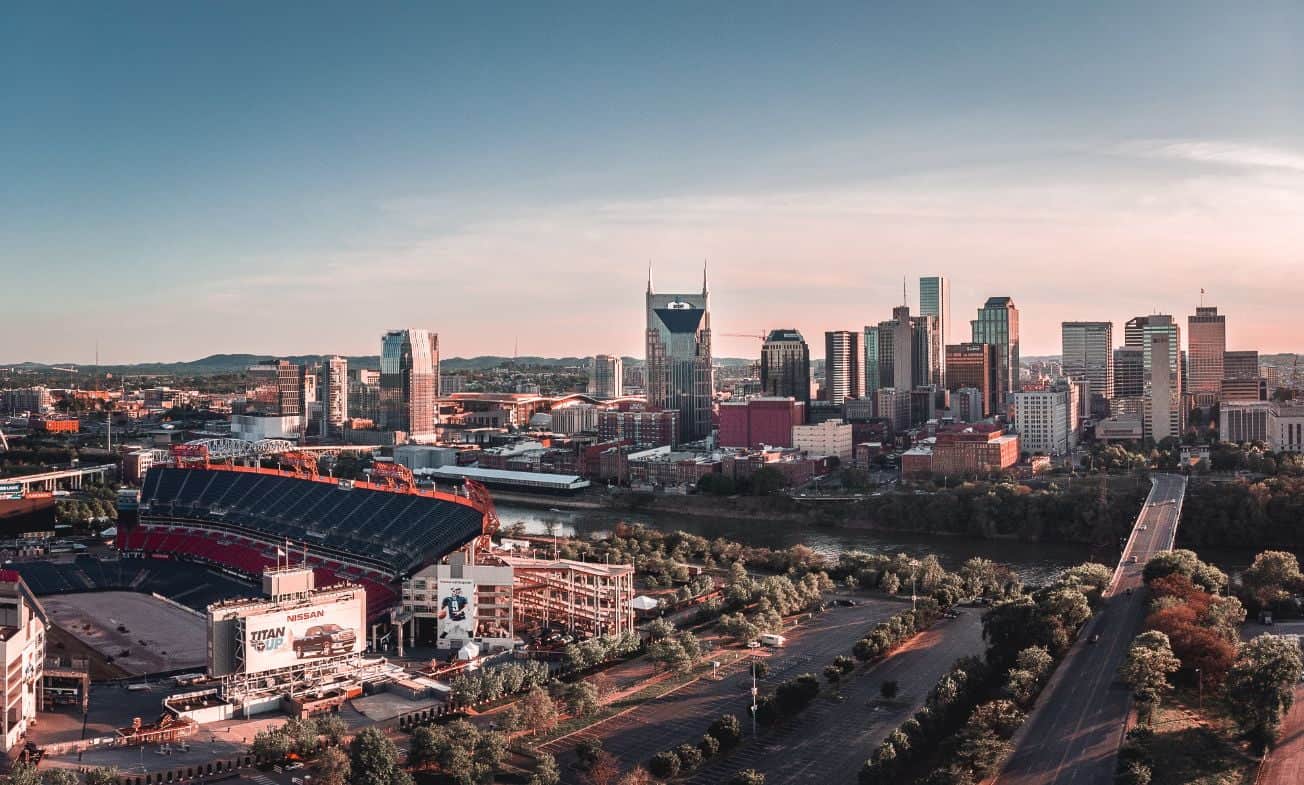 You have plenty of options here in Music City, USA, no matter what you choose from this list. While you're here, we also want to mention that our wedding venue is an excellent option for engagement photos, a surprise proposal, and a wedding venue. Now back to the activities!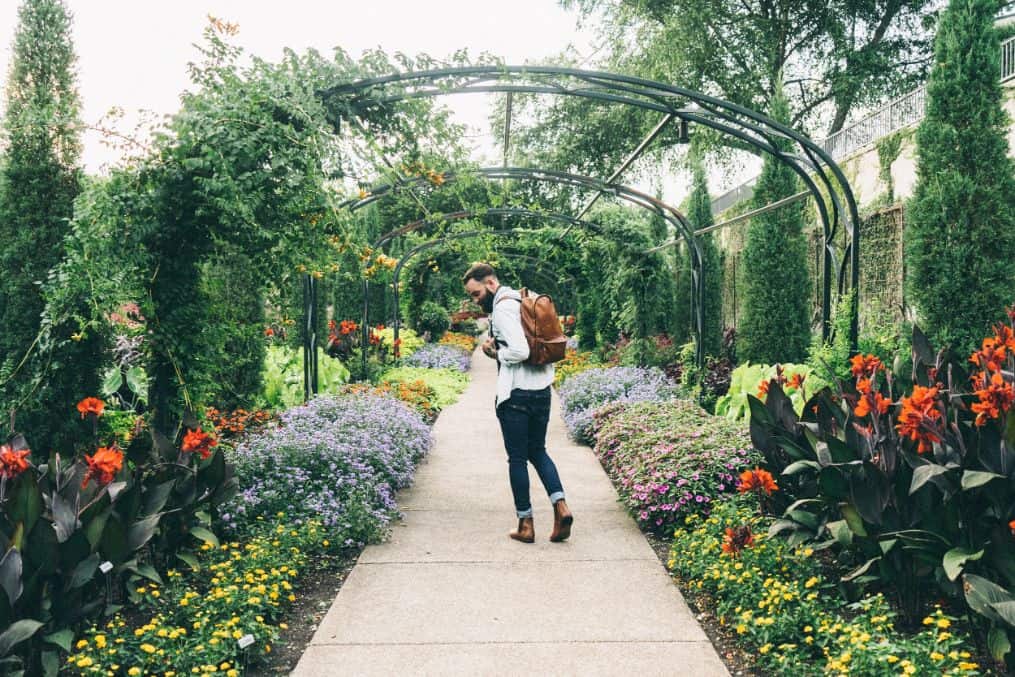 There are places with great food, drink specials, music, local shops, botanical gardens, and more than enough culture if history isn't your thing, but still would love an inexpensive way to spend some time together.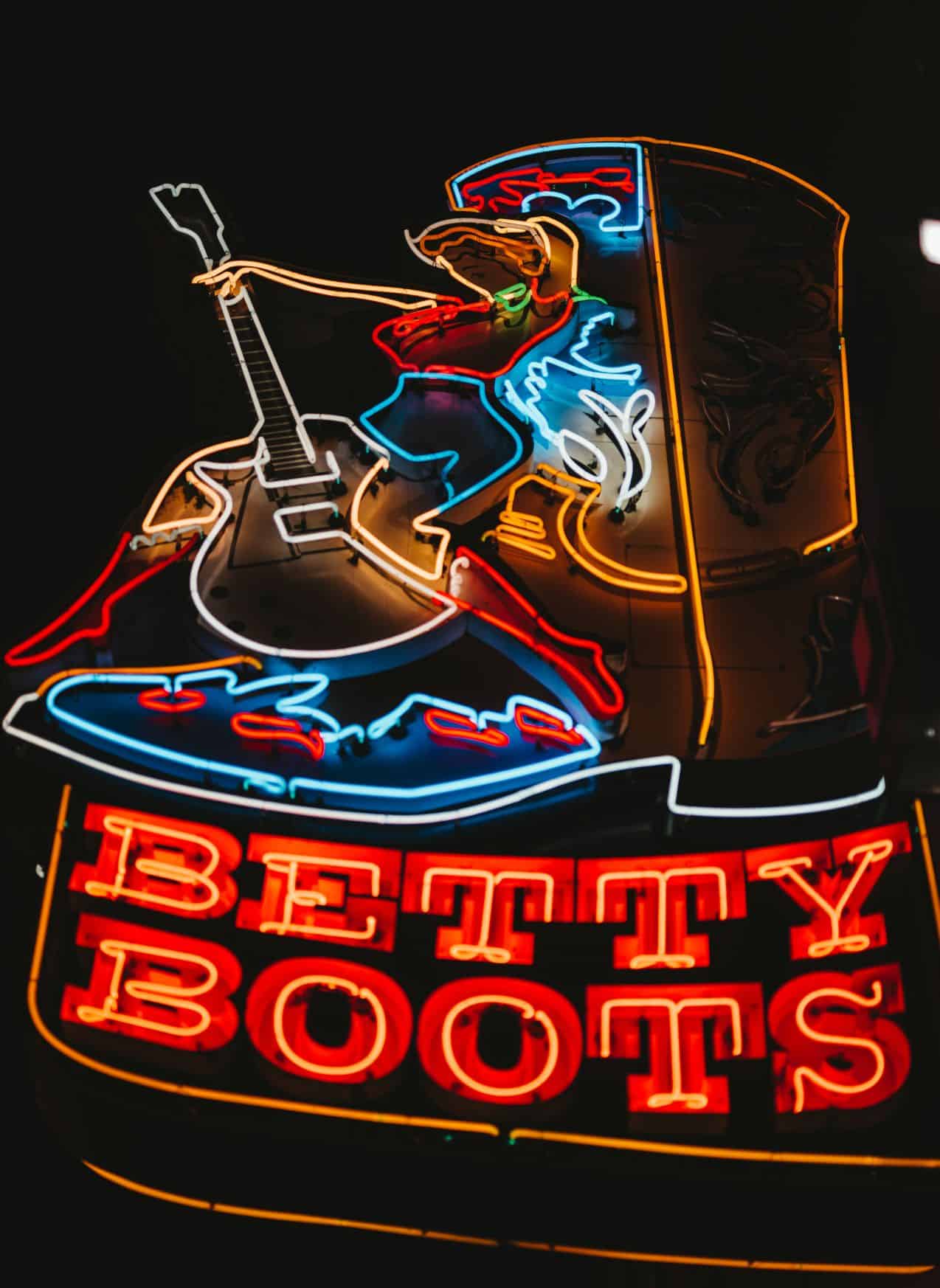 We'll suggest where and what to see while visiting the city.
The following list is not exhaustive but will get you started on some romantic things to do and explore this fantastic city with your significant other!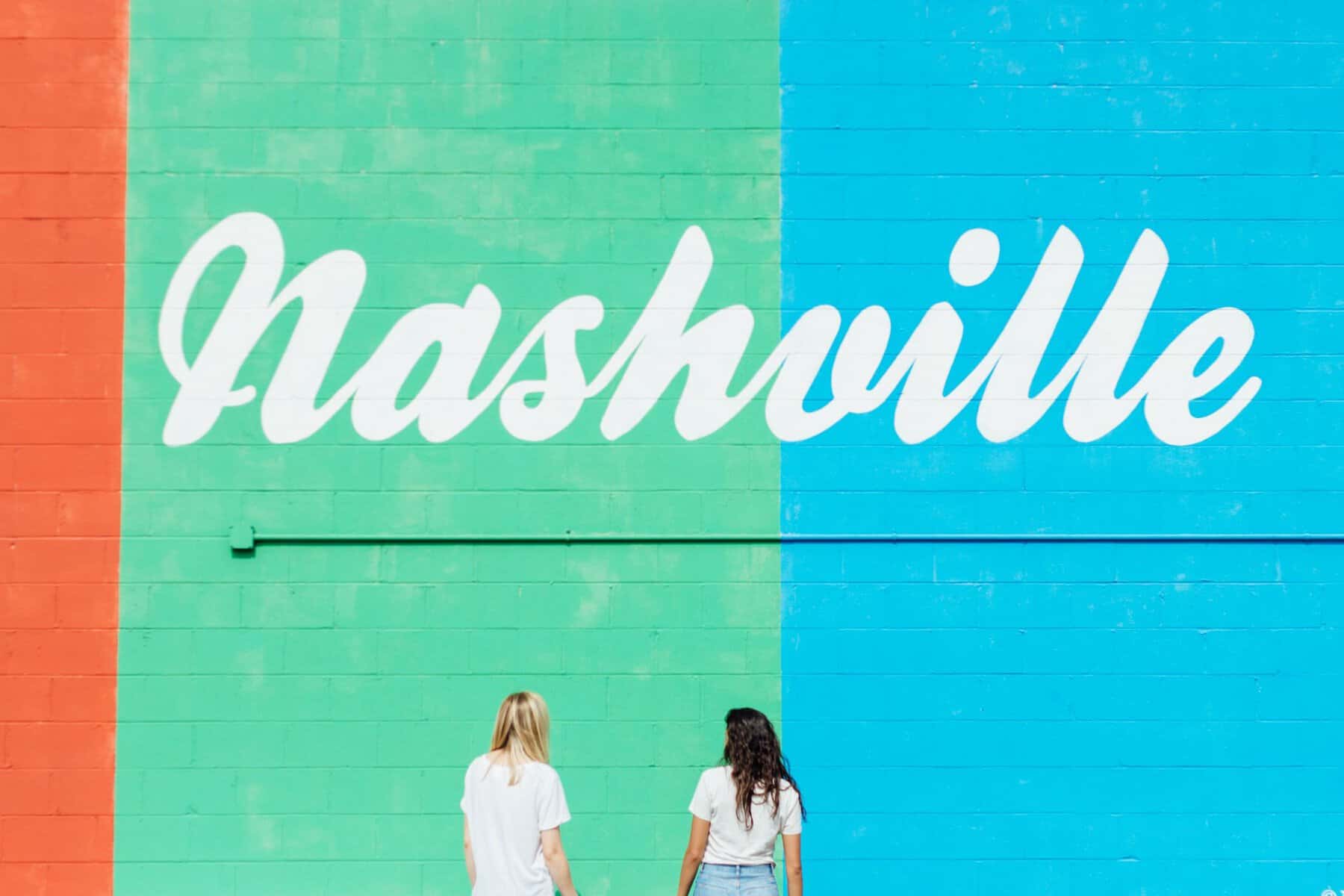 Go on a mural walk.
Nashville is home to so many murals that are both romantic and Instagram-worthy. Just do a quick Google search, and you'll find some cool neighborhoods to walk around.
The best spots and neighborhoods to see murals are:
Downtown Nashville
The Gulch
12South
Elliston Place Garage
East Nashville
Happy mural walking!
Check out Green Hour, a Nashville Absinthe and Craft Cocktail Bar & Lounge.
You read that right! You can taste absinthe at Green Hour in Nashville. Maybe you've never had absinthe before, but it can be an otherworldly experience with your partner.
Address: 1201 5th Ave N, Nashville, TN 37208
If your idea of a romantic night is sipping in a dimly lit bar and then putting on your dancing shoes, then take an Uber to the Wildhorse Saloon or Play Dance Bar.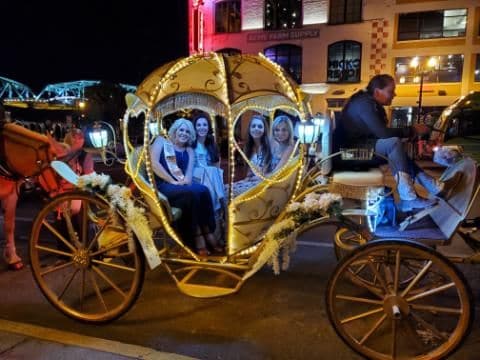 Explore Downtown Nashville TN on a carriage ride.
Downtown Nashville has tons of quirks and corners for you to explore. One of the best ways to do so is on a horse and carriage ride, which you can book through Sugar Creek Carriages.
Enjoy sites like Broadway honky tonks, art galleries, Tootsie's Orchid Lounge (the birthplace of "rock and roll"), The Ryman Auditorium (home of live country music), plus many more!
Grab some ice cream on Broadway at Jeni's Splendid Ice Creams, or stop by The Pancake Pantry for pancakes and coffee.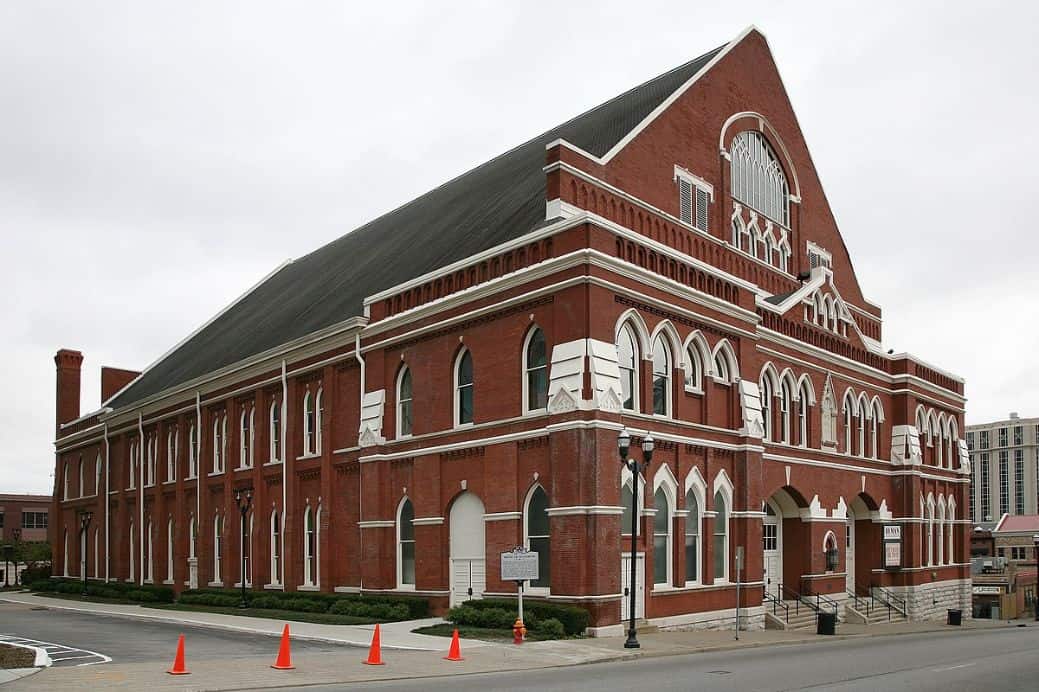 Visit Ryman Auditorium to see iconic country music memorabilia.
The Ryman Auditorium is home to the world's most famous piece of acoustic furniture, the 'old' stage piano. It is also where Johnny Cash made his debut performance on September 12th, 1954. Whether you're there for a tour or a performance, it's a great chance to see a remarkable part of American music history.
Please note: The Ryman Auditorium does not allow smoking, but you can use nicotine pouches.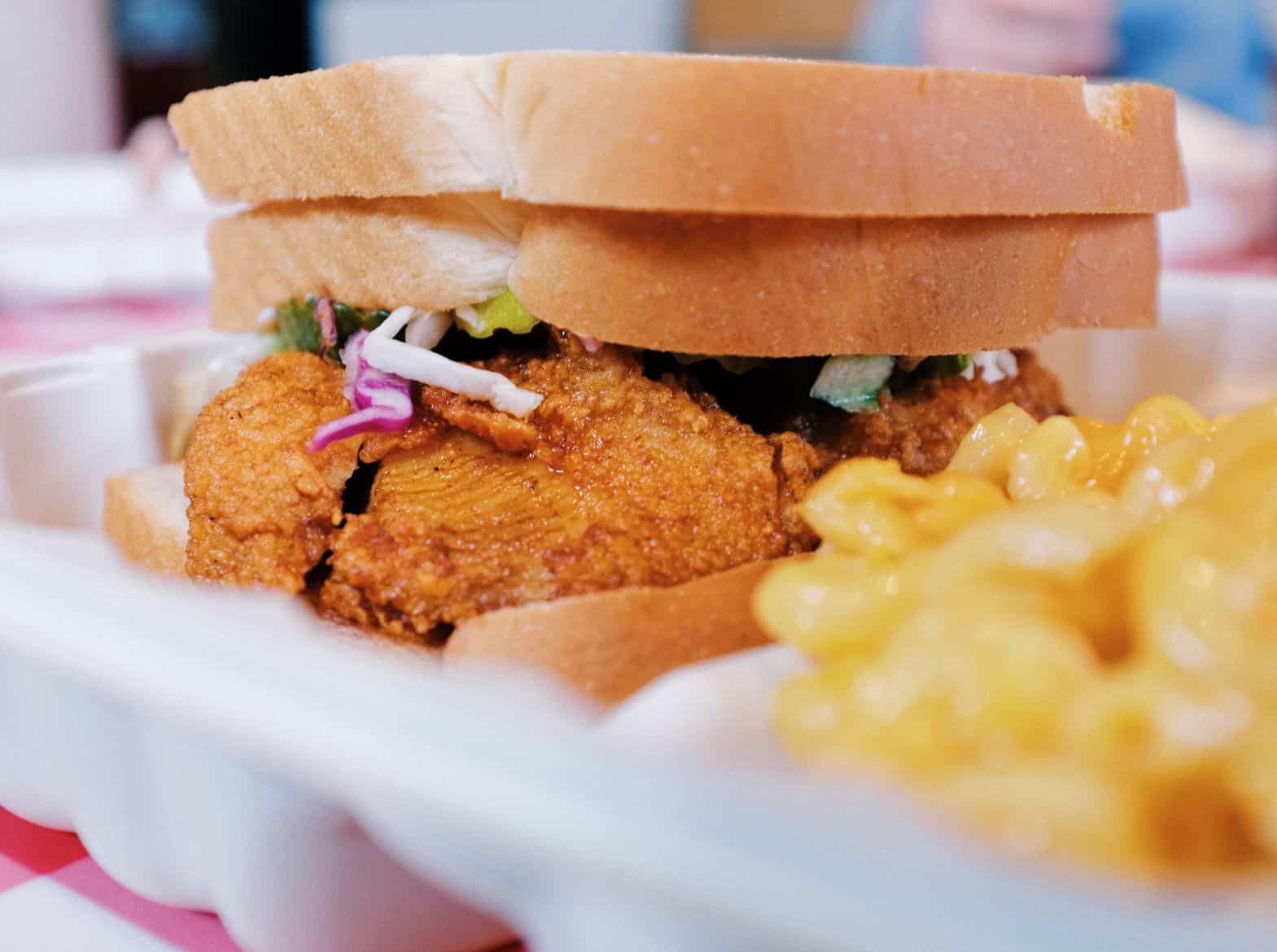 Dine at one of Nashville TNs most popular restaurants.
You can have a romantic dinner (or watch each other devour hot chicken and waffles). Our favorites include: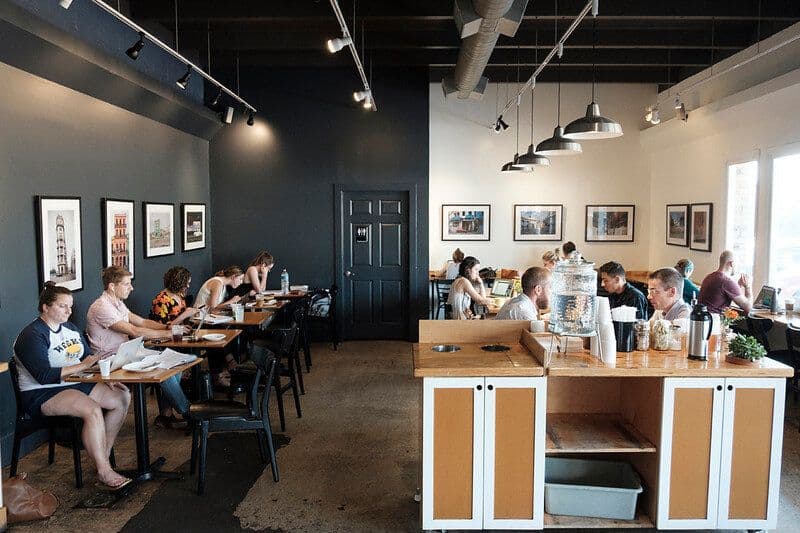 Walk down West End Ave. for coffee and brunch.
You will need it after all that walking around downtown! There are tons of coffee shops + small bites on West End Ave, including Dose Coffee.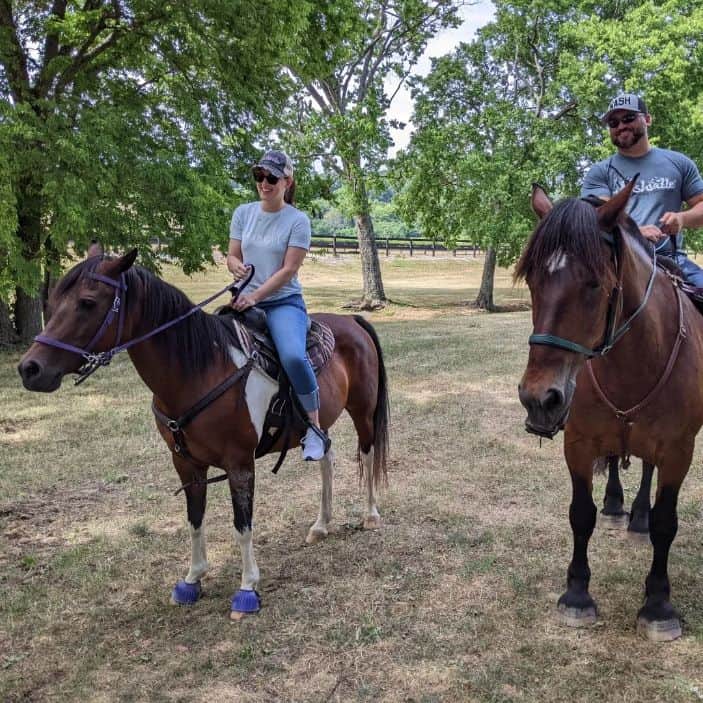 Go for a scenic horseback ride in Percy Warner Park.
Percy Warner Park is a gorgeous park in Nashville, and a horseback ride is a great way to enjoy the outdoors and gain a new respect for the animal. Nashville Equine Trek is an excellent company to contact if you're interested!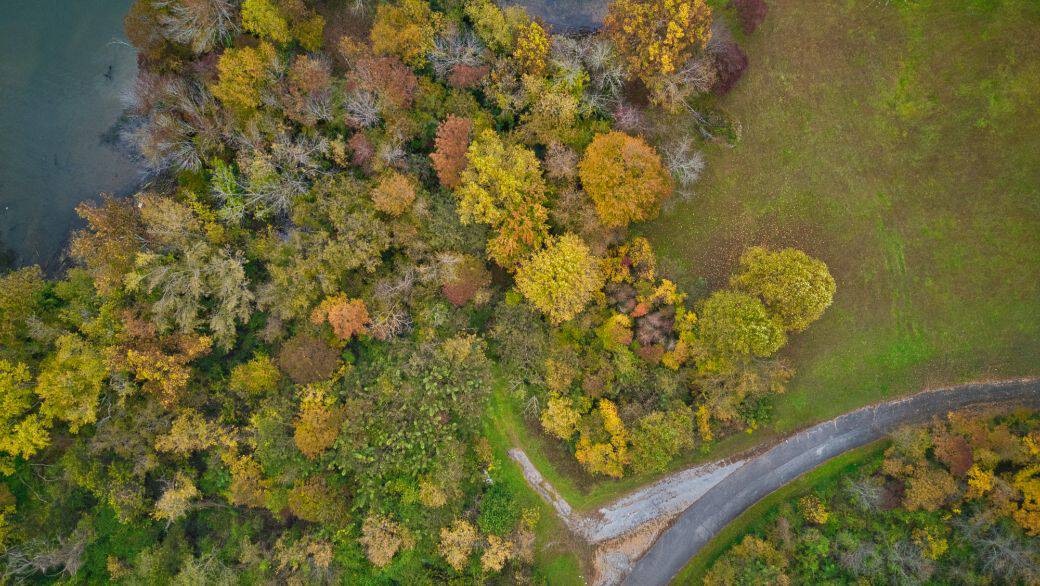 Stretch your legs and explore the many hiking trails through Nashville's scenic parks.
Nashville is home to many scenic parks and trails that offer beautiful city views.
From winding, paved paths to rugged and rocky trails, there are plenty of options for you and your significant other to explore together.
The top trails are:
Day Loop Trail. Moderate
Harpeth Woods Trail. Moderate
Mossy Ridge Trail Via Cane Connector Trail
Hidden Lake Double Loop
Radnor Lake: Ganier Ridge And South Cove Trail
Stones River Greenway of Nashville Trail
Richland Creek Greenway (McCabe Golf Course Loop)
Bryant Grove Trail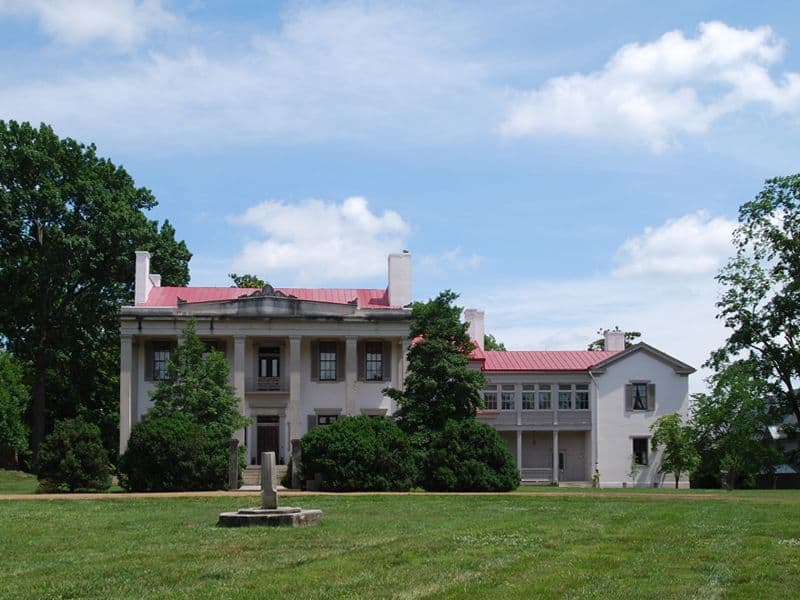 Get a free tour of Belle Meade Plantation.
This is an impeccable example of antebellum life in Tennessee. A trip to Nashville TN wouldn't be complete without a visit! Even if you're a local, this historic landmark is an excellent place for photos, scenery, and history.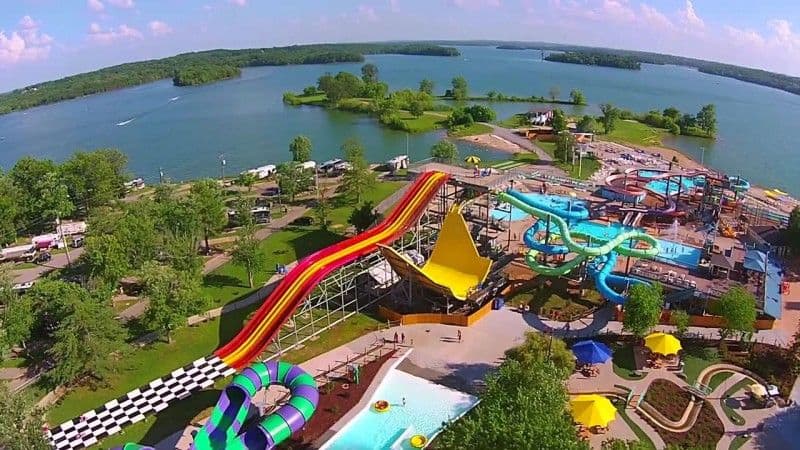 Enjoy some high-octane thrills.
Outside of Nashville, there are many outdoor activities such as white water rafting, ziplining, parasailing, and more.
Some of our favorite action activities include:
If you're looking for a mini adrenaline rush in Nashville, go to Canvas Climbing, Nashville's only indoor climbing gym. It has a range of challenges, from beginner-friendly routes for the less experienced climbers or those looking for some adventure but not too much intensity.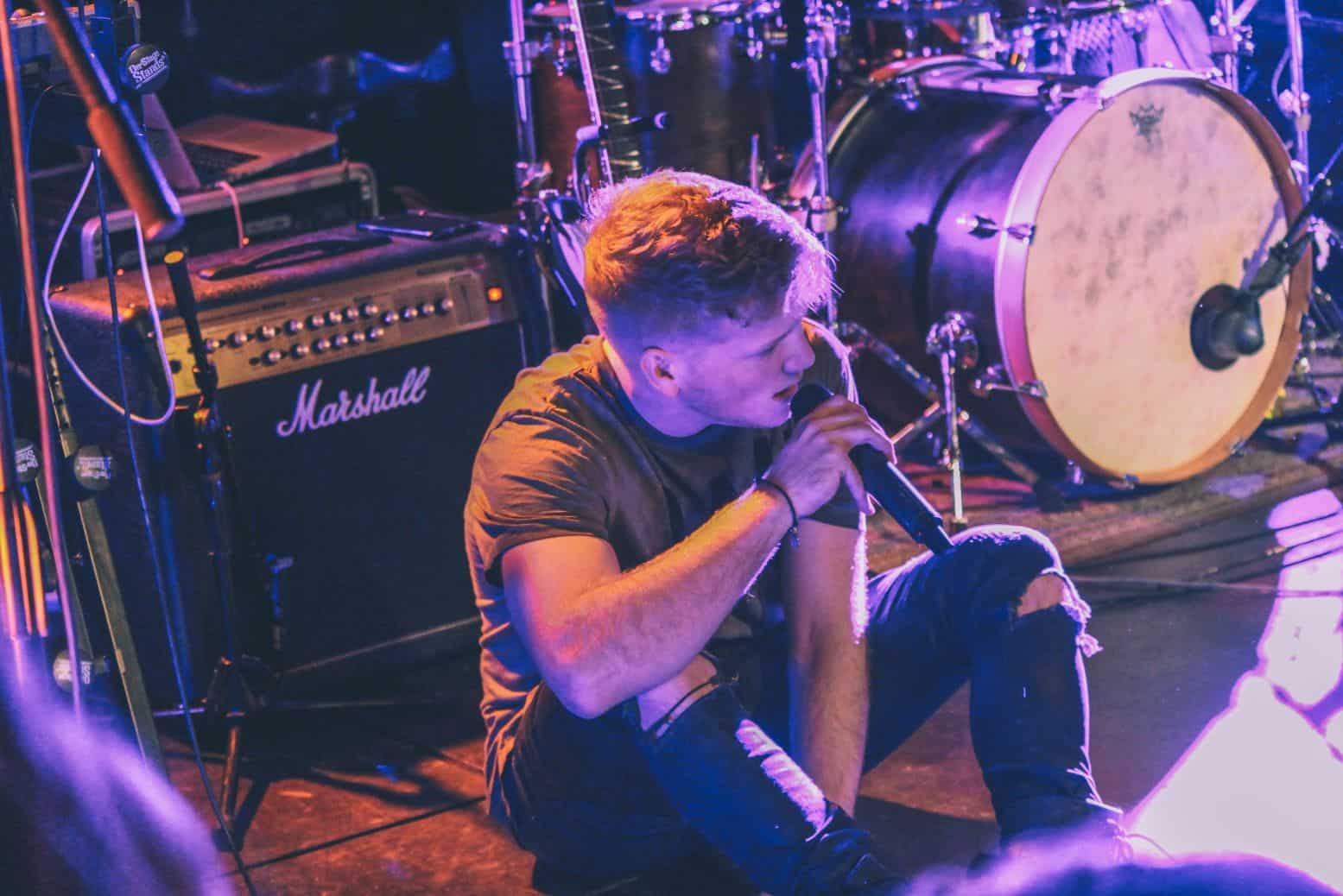 Watch a live music performance as you enjoy local Southern culture at a honky tonk.
Hey, live concerts are what Nashville is known for!
A honky tonk is a great way to experience live music in a more intimate setting. The best part is you can dance your booty off to the latest country hits and drink.
The best Honky Tonks in Nashville are:
Honky Tonk Central
Nudie's Honky Tonk
Tootsie's Orchid Lounge
Robert's Western World
The Stage
Luke's 32 Bridge
Rippy's Honky Tonk
If you're not into a honky tonk vibe or live country music, there are plenty of other venues where you'll be able to hear some less twangy tunes.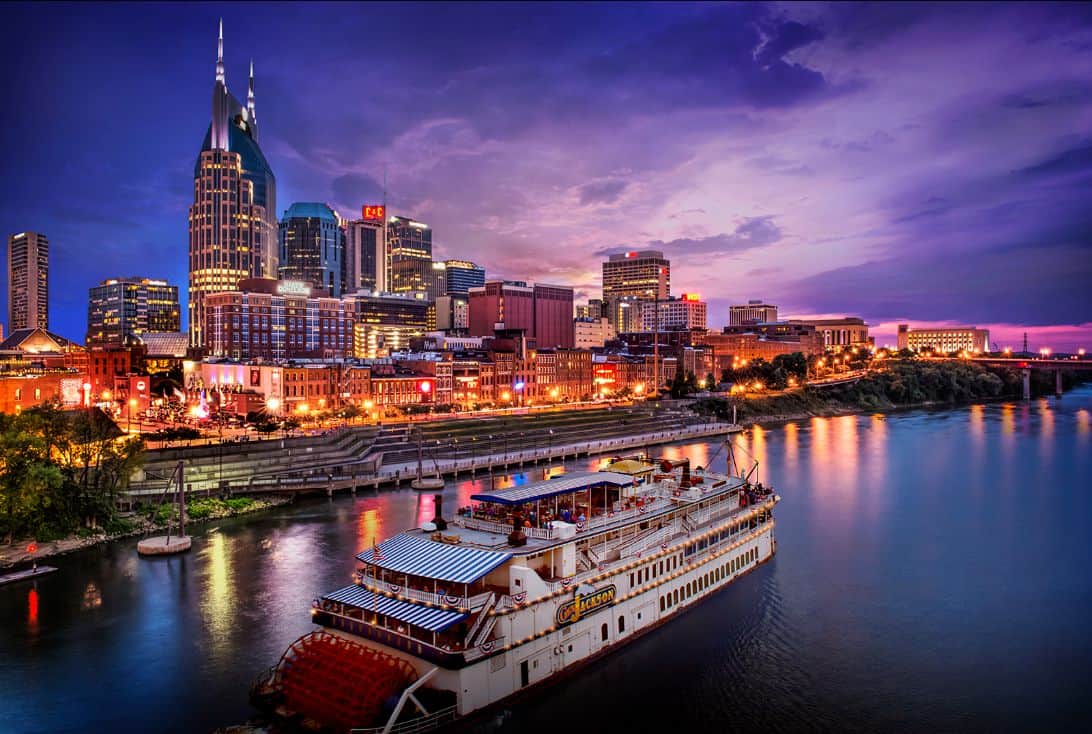 Go for a romantic ride on the General Jackson Showboat.
The General Jackson Showboat is a seriously cool boat cruising the Cumberland River. It features a dining room and theater for musical and theatrical performances. That's one of our favorite and best unique date ideas for Friday night! Check their website for upcoming events and shows.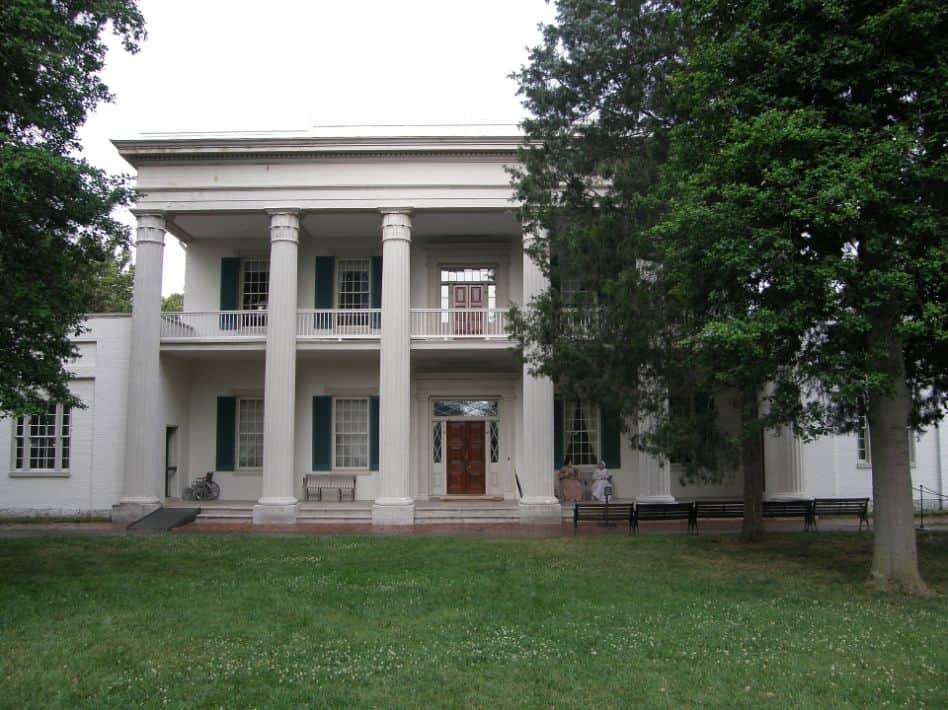 Check out The Hermitage for its breathtaking gardens and impressive museum.
The Hermitage in Nashville, TN is a must-see for any history buff looking to explore the roots of Tennessee and its most famous resident, President Andrew Jackson.
The Hermitage welcomes visitors with an impressive museum collection dedicated to this hardworking man who completely changed America's agrarian society into an industrialized nation.
The gardens are also worth checking out :) and great for photos!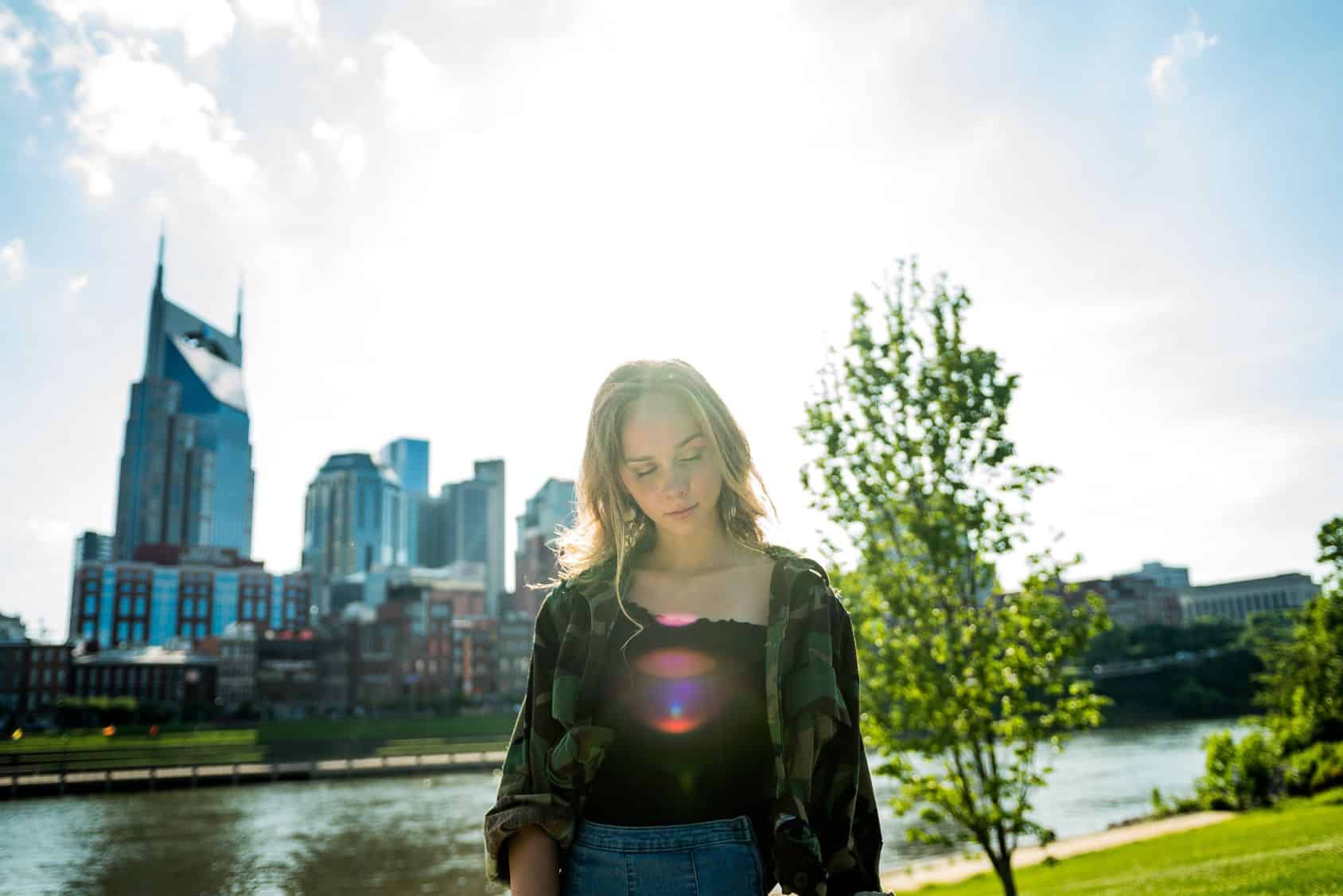 Rent a bike and ride the Cumberland River Greenway.
It's an easy, fun, scenic, and romantic trip with plenty of places to stop for food or drinks.
Stop at one of the many breweries on your way back into town so you can snag some local beer souvenirs – you earned it after all that bike riding :)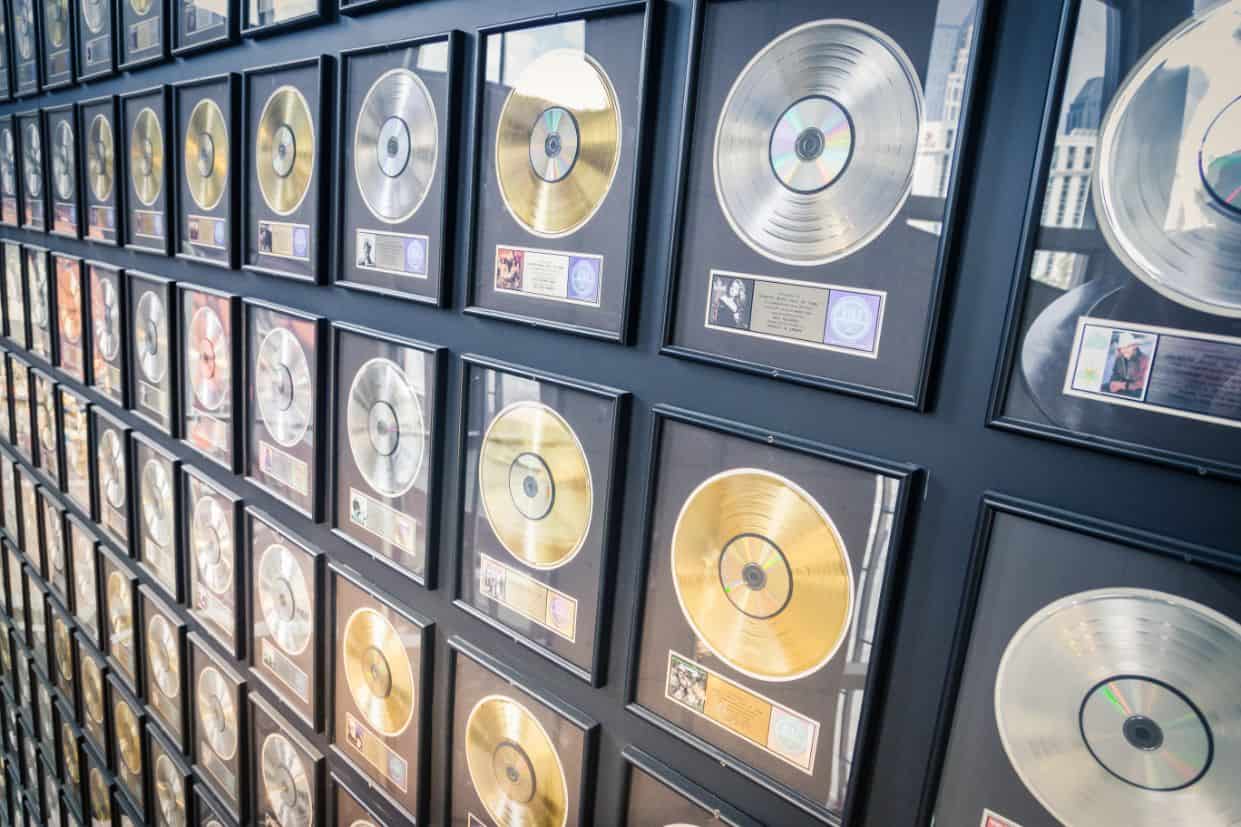 Be sure to visit the Country Music Hall of Fame and Museum.
Everyone knows Nashville is famous for its music but is also home to a rich history.
The Country Music Hall of Fame and Museum showcases this heritage with exhibits on country legends like Johnny Cash and Dolly Parton. Even if you're not crazy about country music, this world-famous museum is worth checking out.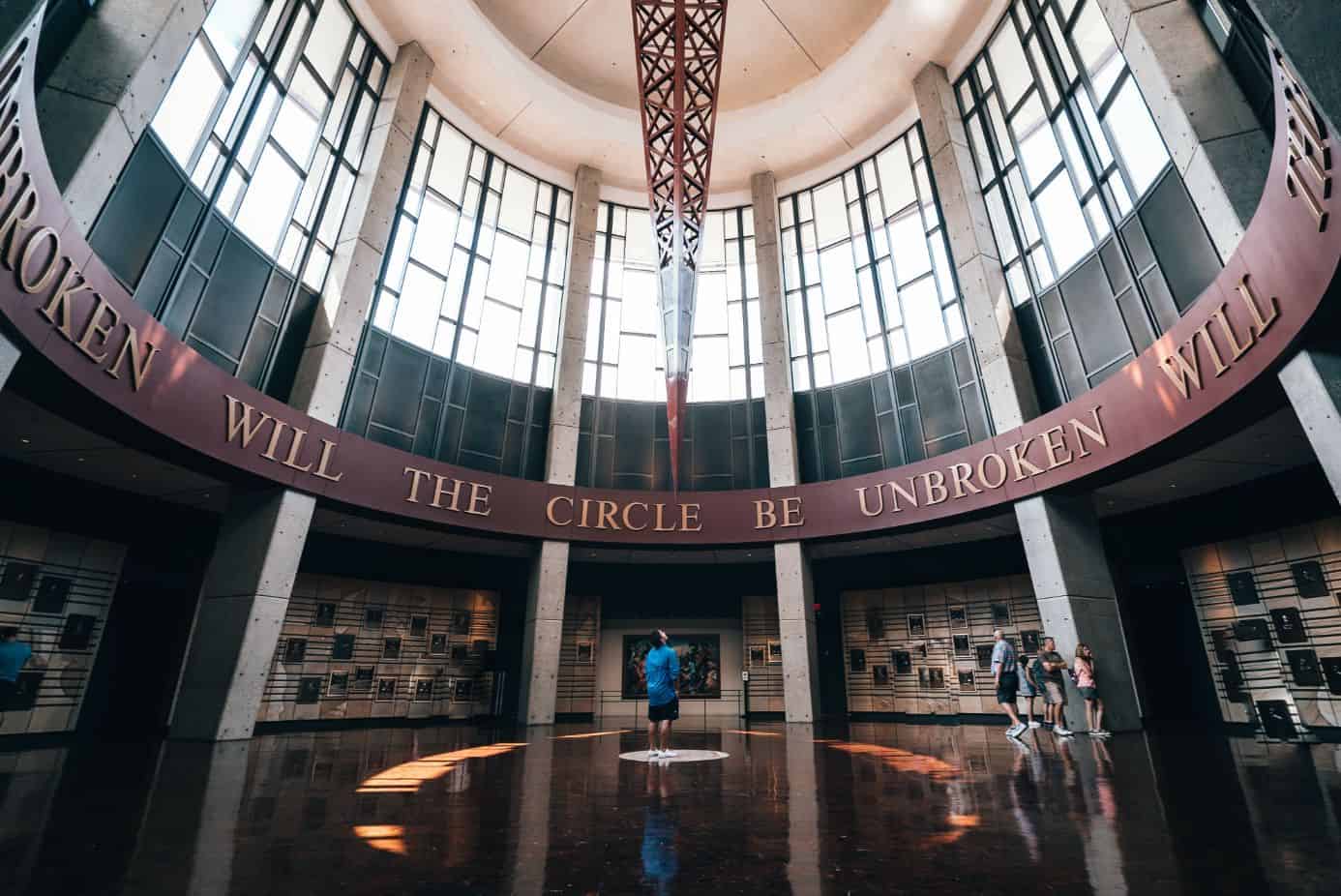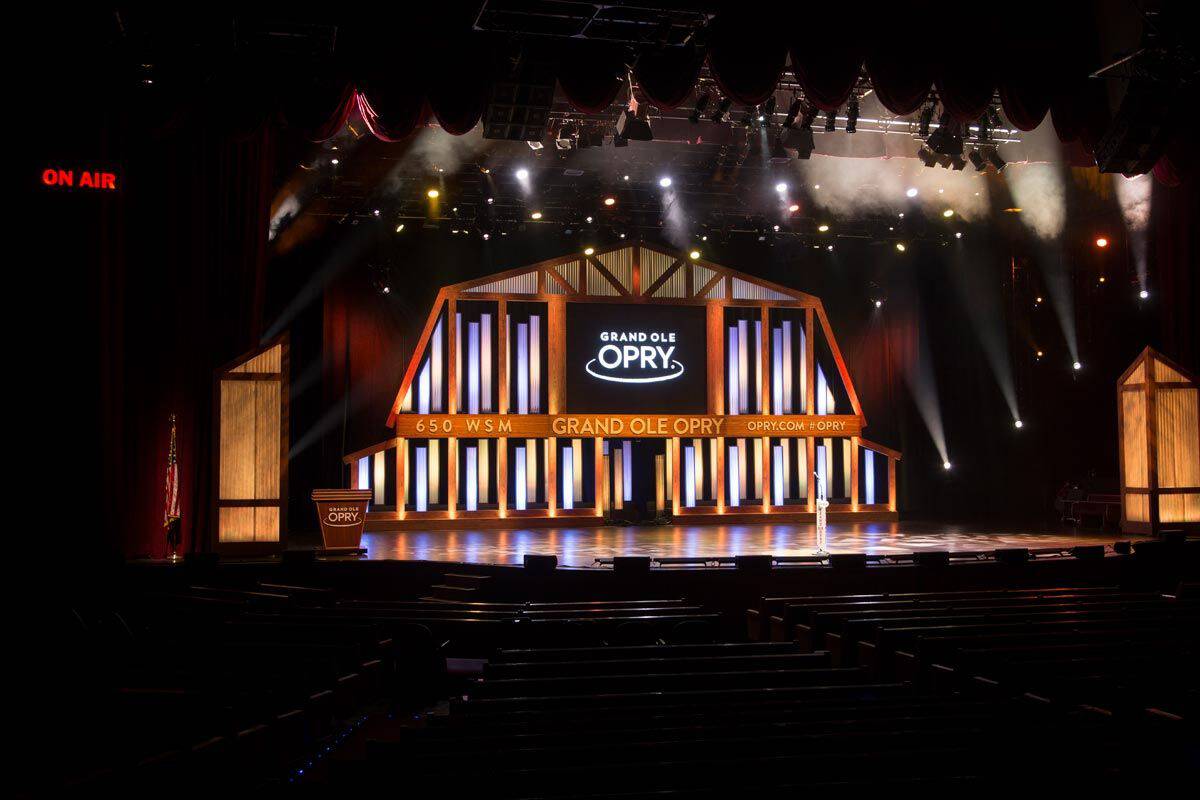 See the world-famous Grand Ole Opry.
The Grand Ole Opry is a world-renowned spot and one of the most romantic things you can do for a date night. The best way to experience this iconic spot is to take a tour or see a live show.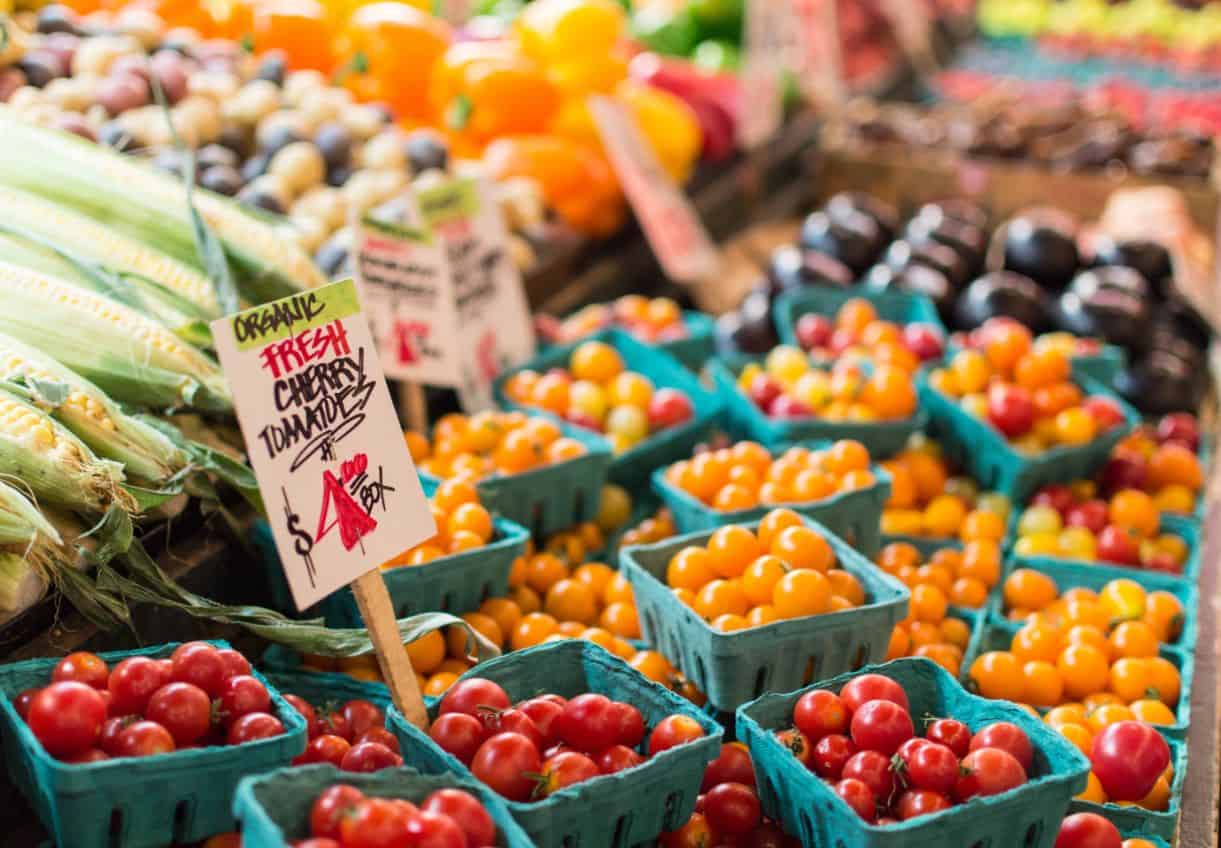 Visit the Nashville Farmer's Market.
The Farm Sheds and the Gardens of Babylon are (at the Farmers Market) are definitely worth stopping for!
Who doesn't love the Farmers Market? Oh, and if you do love Farmer's Markets, there are a few others:
East Nashville Farmers Market
Nolensville Farmers Market
Hip Donelson Farmers Market
Richland Park Farmers Market
Franklin Farmers' Market
12 South Farmers' Market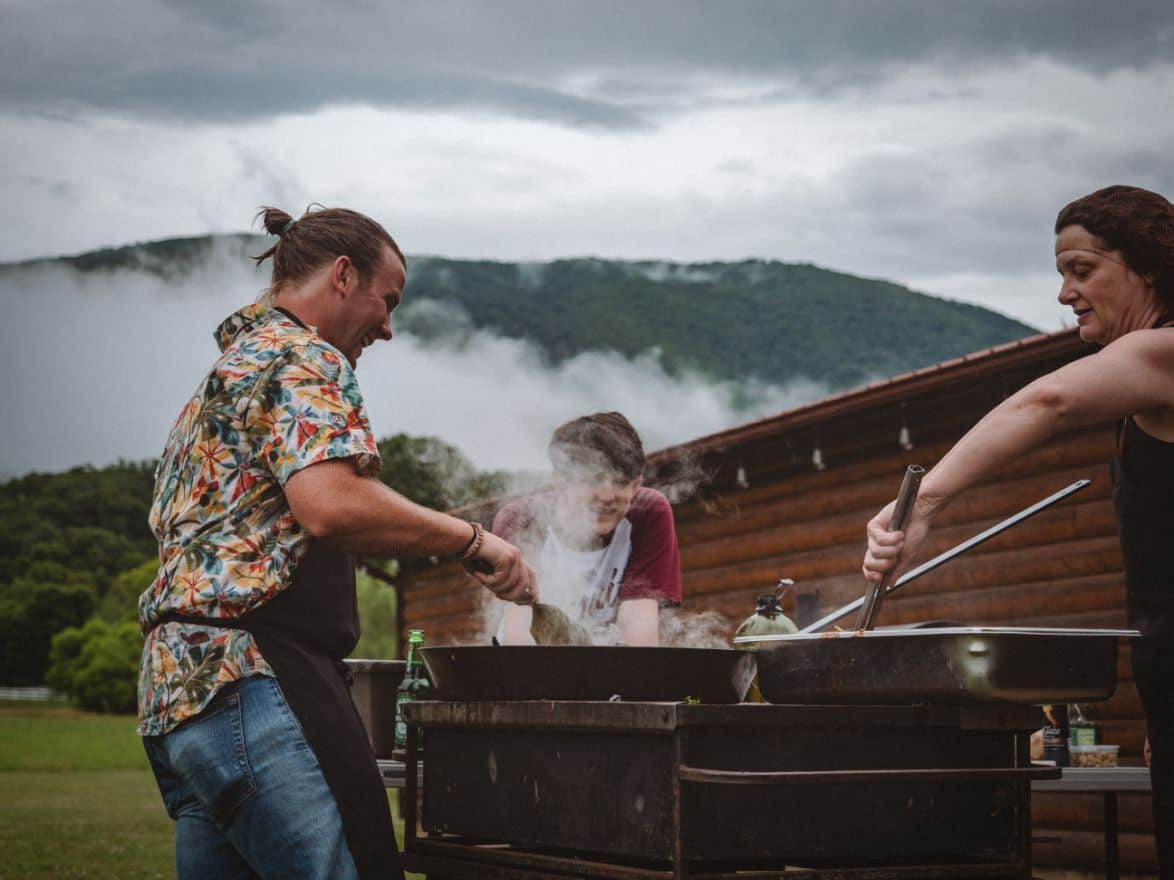 If you're in the mood for some good ol' Southern BBQ, head to Puckett's Grocery and Restaurant.
When you arrive, check out the Wall of Fame, where famous country stars like Dolly Parton and Loretta Lynn have visited. Don't forget to order a little bit of everything for your table so that everyone can try all of Puckett's signature dishes – from their pulled pork sandwich or ribs to shrimp étouffée.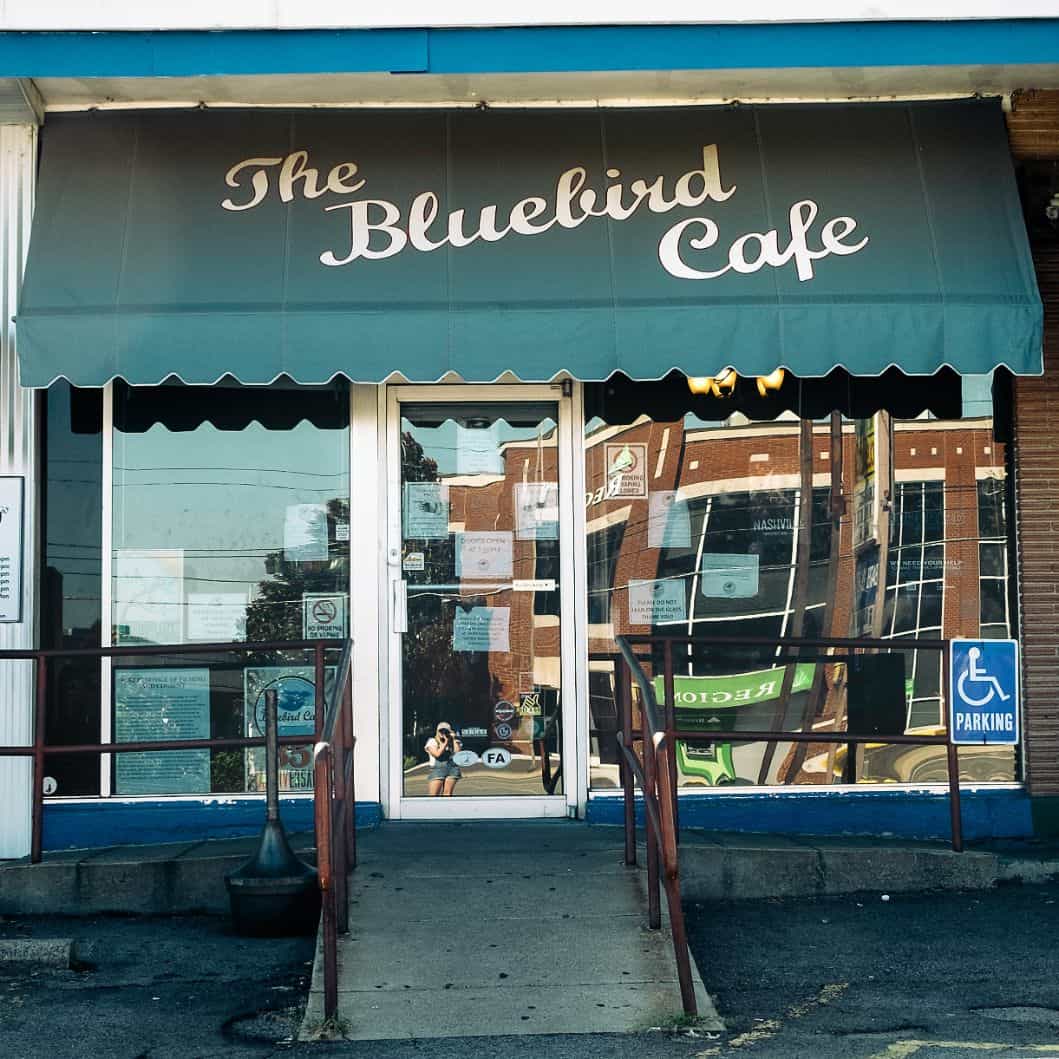 Join an evening at the world-famous The Bluebird Cafe.
The Bluebird Cafe in Nashville TN is the world's most celebrated and historic venue for up-and-coming singer-songwriters.
The Bluebird Cafe is a must-do Nashville TN experience, with live music every DAY. The cafe has opened doors to new generations of country legends who played on stage, including Emmylou Harris, John Prine, Steve Earle, and more.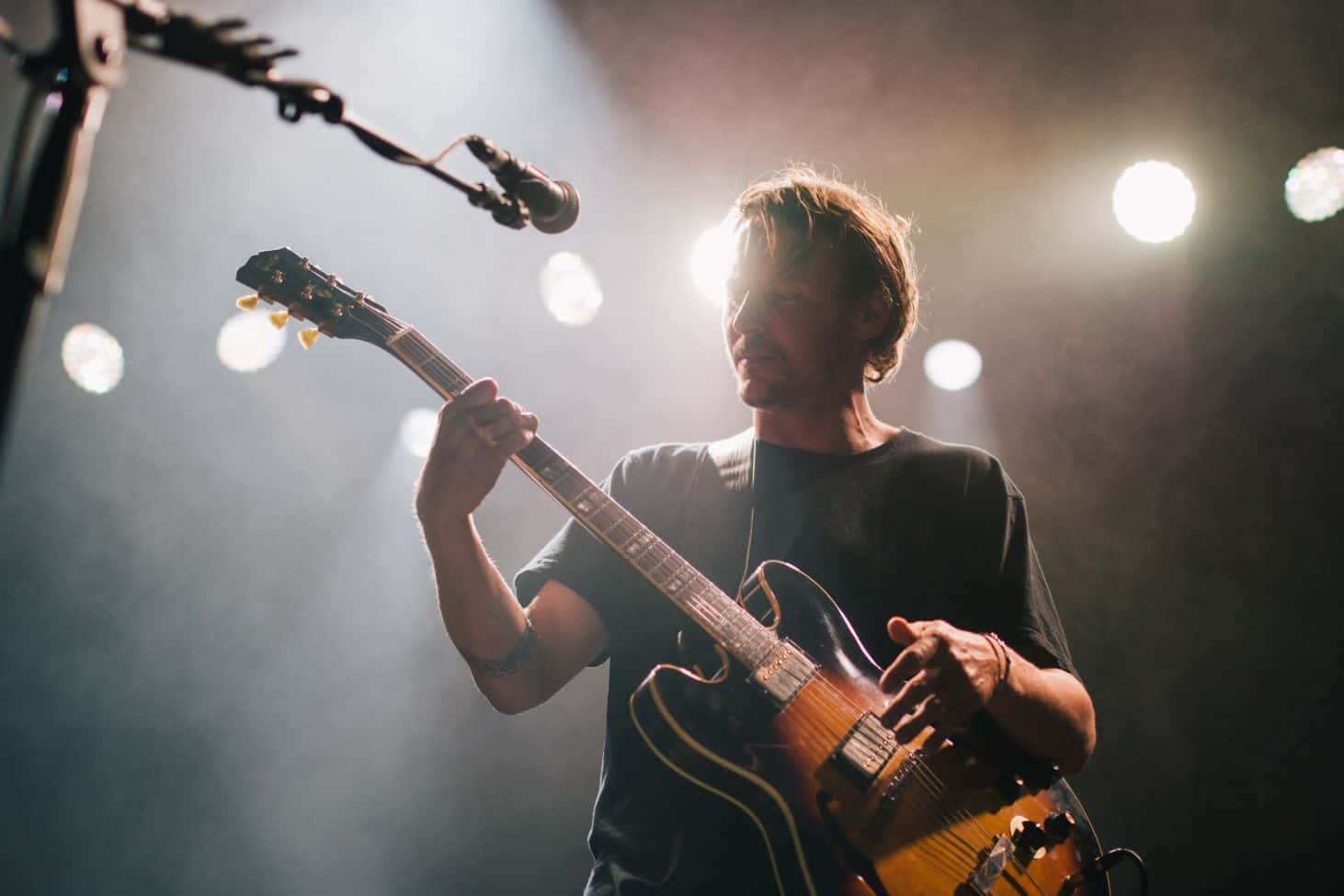 Listen to free or cheap live music.
Whether you want to be in the audience or on stage, Nashville has plenty of opportunities for live music. The best way to discover what's happening is through: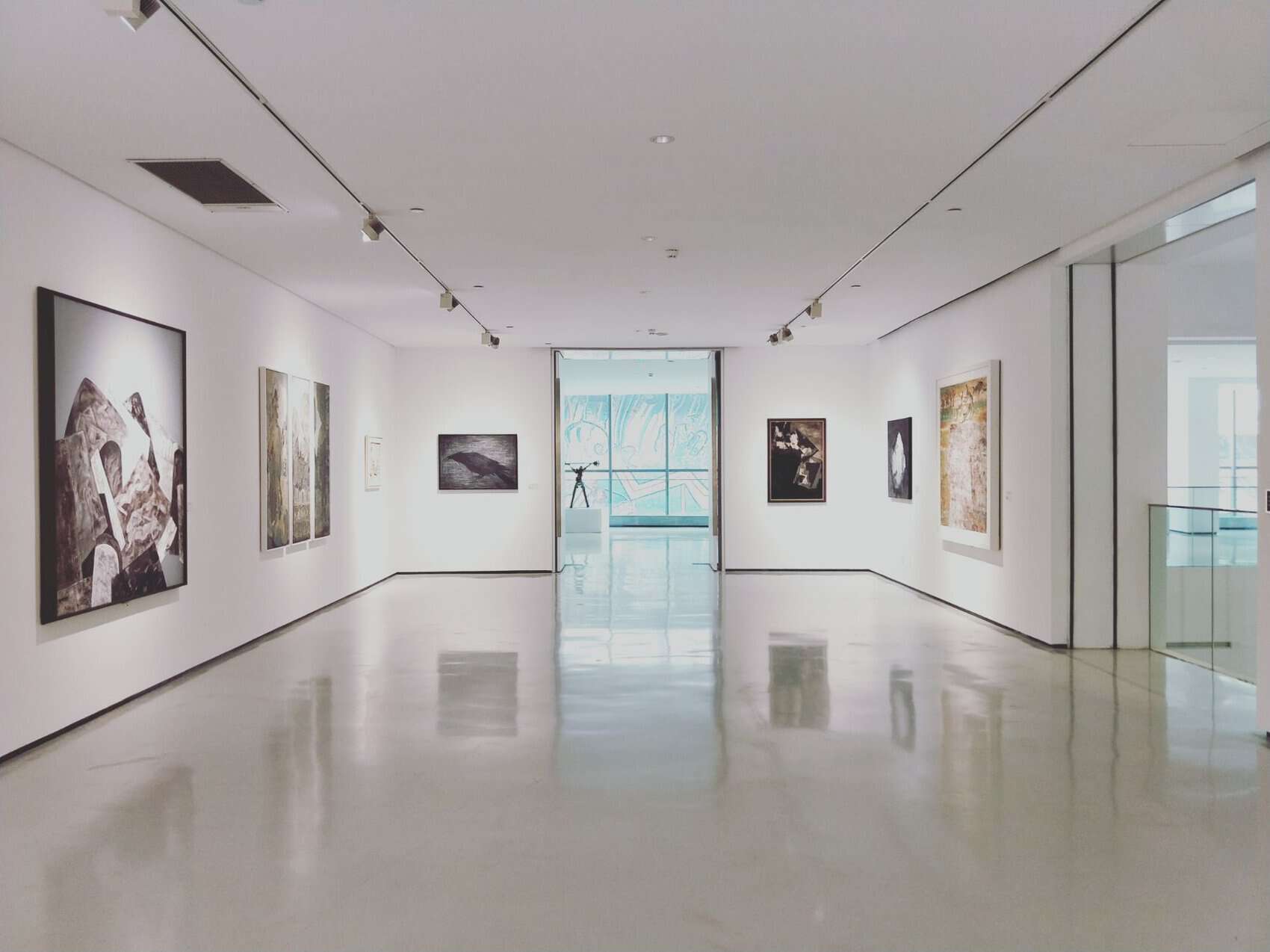 Visit the Frist Center for Visual Arts.
Many people don't know about this art museum outside of downtown Nashville. We recommend checking out their permanent or temporary collections before spending time in other parts of town.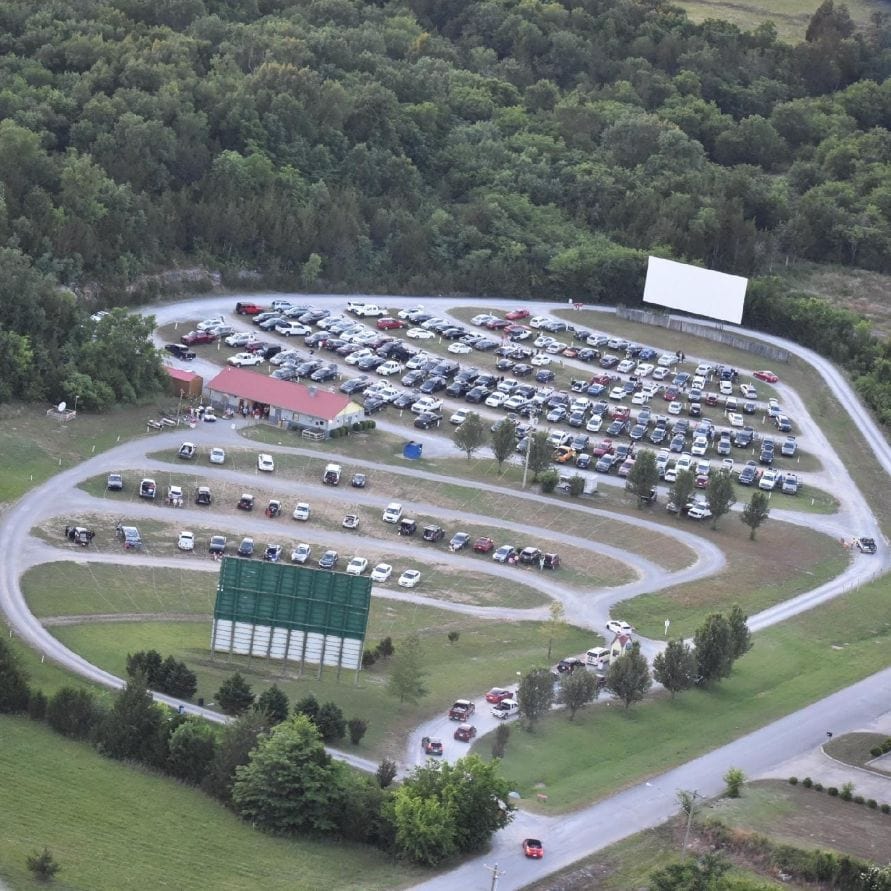 Drive to the Stardust Drive-in Movie Theater.
Okay, we said no "dinner and movie" ideas, but this is not only retro but also a fun, romantic, and timeless way to impress your date. You can grab dinner beforehand or have it delivered to your car while watching films on their big screen in style! P.S. – it's about 50 minutes outside of downtown Nashville! Hence renting a car will also allow you to go on an exploratory road trip to downtown locations, taking in the attractions outside of the main city.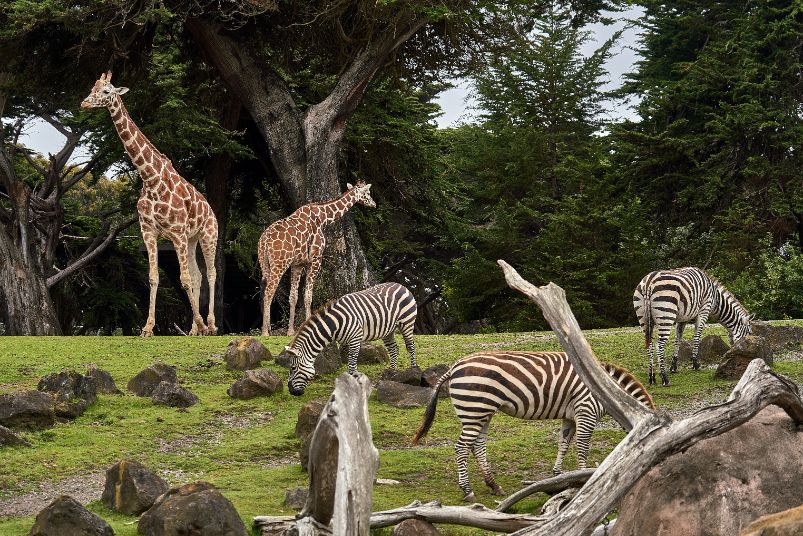 Check out the Nashville Zoo at Grassmere.
It's no secret that we love animals in Nashville, so if you want to visit an animal sanctuary but don't want it too far outside of town, head over to the Nashville Zoo!
It's not within walking distance from downtown Nashville, but after you're done with the Zoo, take an Uber to downtown Nashville to walk around for a while and get some delicious food.
You can check out local downtown Nashville shops and restaurants or head to one of the most popular attractions, The Parthenon! Sometimes it's fun to be a tourist in your town :)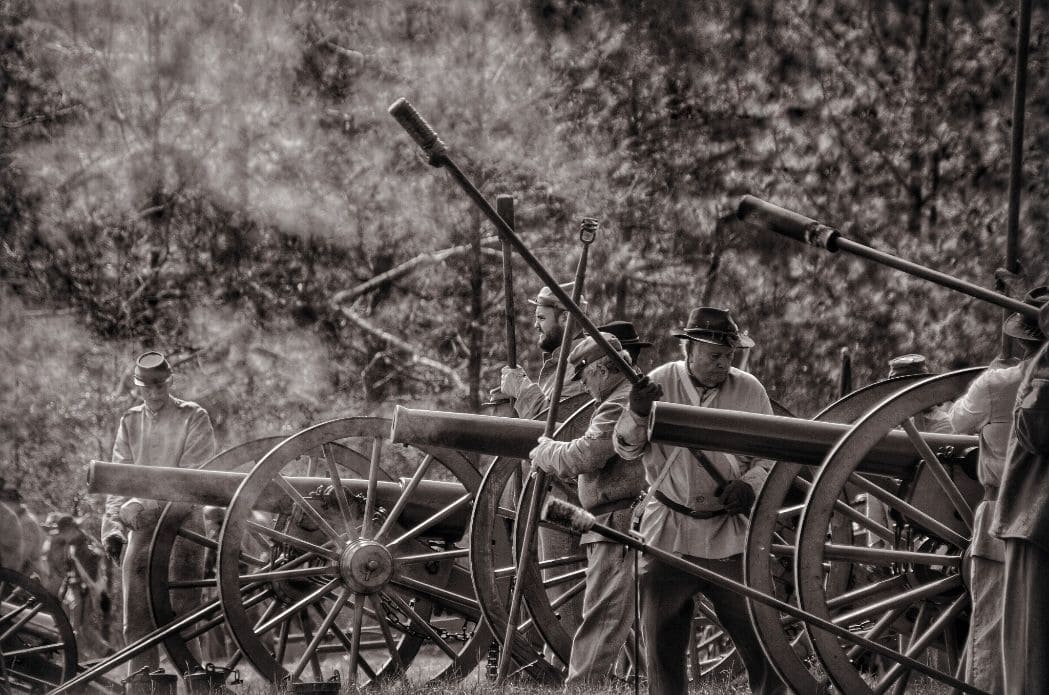 Visit the Tennessee State Museum.
The Tennessee State Museum in Nashville hosts fascinating exhibits year-long such as "The Civil War and Reconstruction," which showcases how the people of Tennessee were determined to secede from the Union and how the state remained divided on the issue throughout the war.
If you love history, we're guessing you'll enjoy seeing artifacts like Civil War uniforms and more common items such as grocery store receipts from the early 1900s.
It's free during regular hours, but if you're interested in touring inside, they require an admission fee (so that you know).
Thought we were done? Nope! If you still want to see more activities, click the toggle below.