7 Reasons Why You Should Seek Out All-Inclusive Wedding Packages
All Inclusive Wedding Venues in Nashville, TN
This blog includes so much more than information about having an all-inclusive wedding! We're also helping you to:
Click on any link above to jump to that section. Or keep reading below!
There's a misconception that all-inclusive Tennessee wedding venues can only provide cookie-cutter events. But I'm here to tell you that that's farther from the truth. As a person who's managed, catered and been a part of hundreds of weddings in Tennessee in the past 25 years, I can certainly say that's not true. In this highly competitive market, it's impossible for any venue to survive if they provide substandard services or boring cookie-cutter events.
Our future wedding couples are evaluating what wedding venues in Nashville TN all inclusive is best for them. Sometimes DIY is the perfect fit, however all-inclusive wedding venues in Tennessee, including Legacy Farms, create a lot of value that is built-in, but often overlooked. Learn seven reasons why all-inclusive wedding venues in Tennessee are the best option for you and how Legacy Farms goes above and beyond the term "all-inclusive".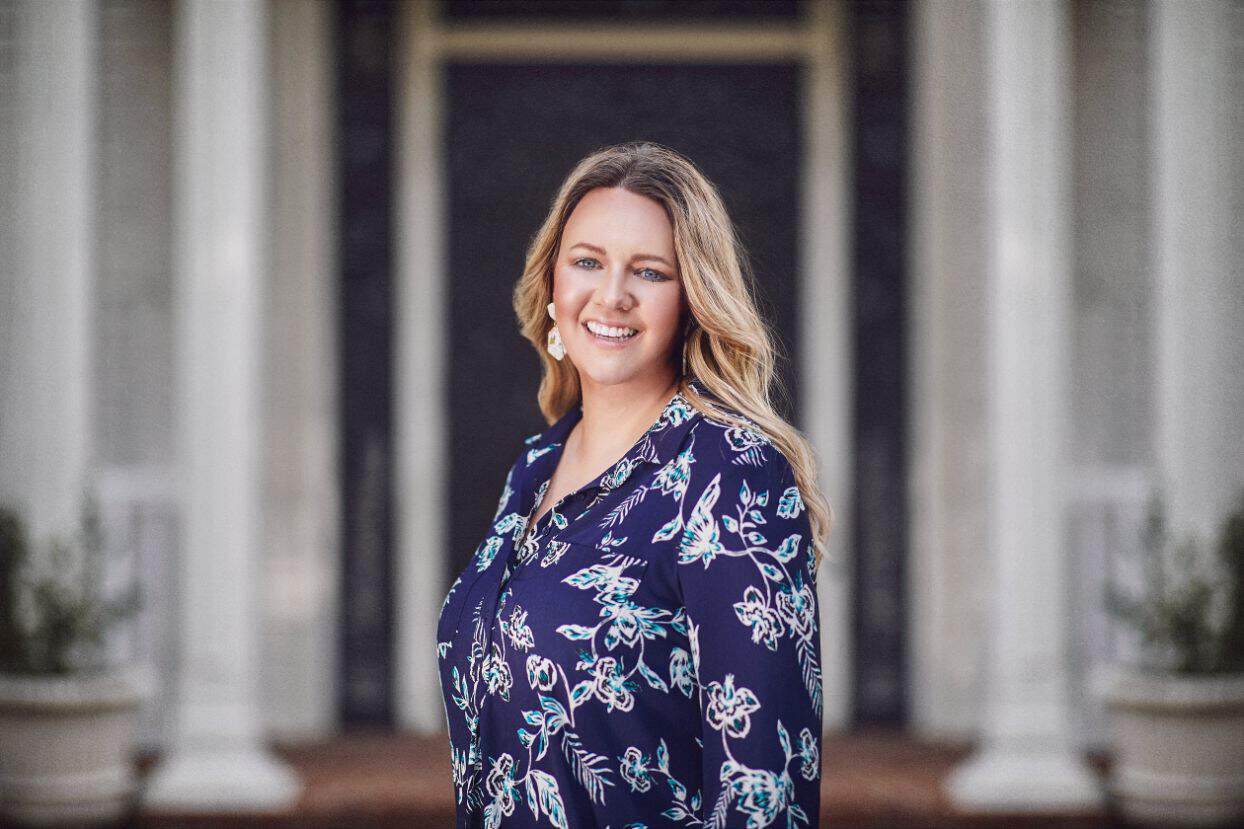 1. You'll get a dedicated professional wedding planner.
Yes, you actually do get a professional wedding planner when you choosing among wedding venues in Nashville TN all inclusive, including Legacy Farms. This will help you eradicate the most common or unforeseen wedding day blunders because they're experienced.
Whether you choose an all-inclusive wedding venue or not, a wedding planner will save you time and money regardless. That's because this is what they do day in & day out and they know the best way to get you the best bang for your buck. But having a wedding planner at a Tennessee wedding venue that is not all-inclusive doesn't quite give you the full benefits of an all-inclusive wedding package.
Bonus: At Legacy Farms, our dedicated wedding planner comes with over a decade of experience planning weddings right here; so she knows what questions need to be asked and can foresee and anticipate your needs.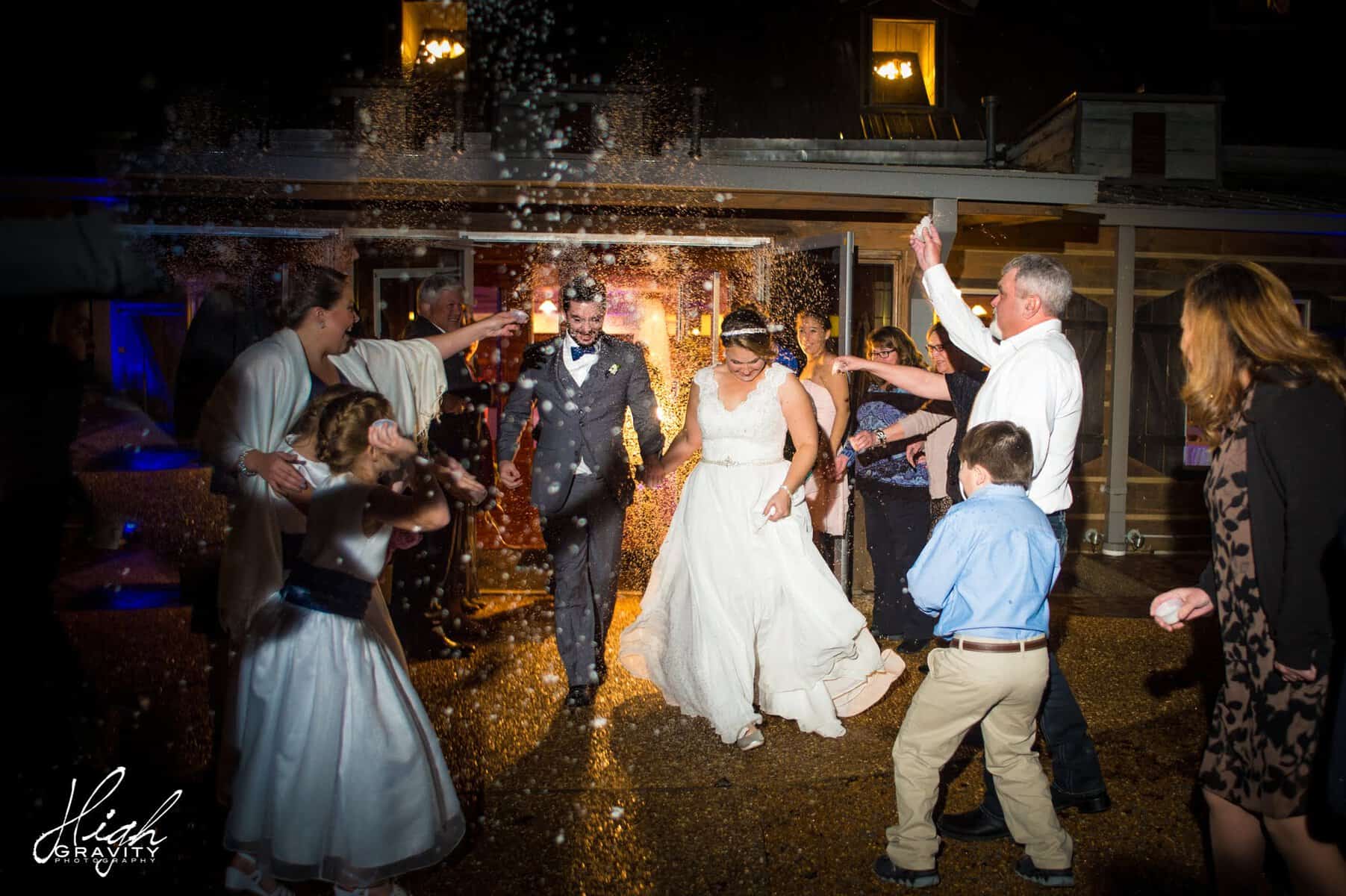 2. You can choose from several packages based on your budget.
Start with figuring out your budget which is largely factored by your guest count. If you're able to reduce your guest count or choose a wedding date that doesn't fall on a Saturday, you can greatly reduce your wedding cost. Once you know your budget, you can choose from the wide variety of wedding packages offered by various wedding venues in Nashville TN all inclusive. Depending on whether you wish to have a simple elopement or an all weekend extravaganza, you may simply opt for the one that best suits your requirements.
BONUS: At Legacy Farms; when you choose your package, it doesn't end there. When you opt for one of our packages, you can fully customize it to your taste and budget.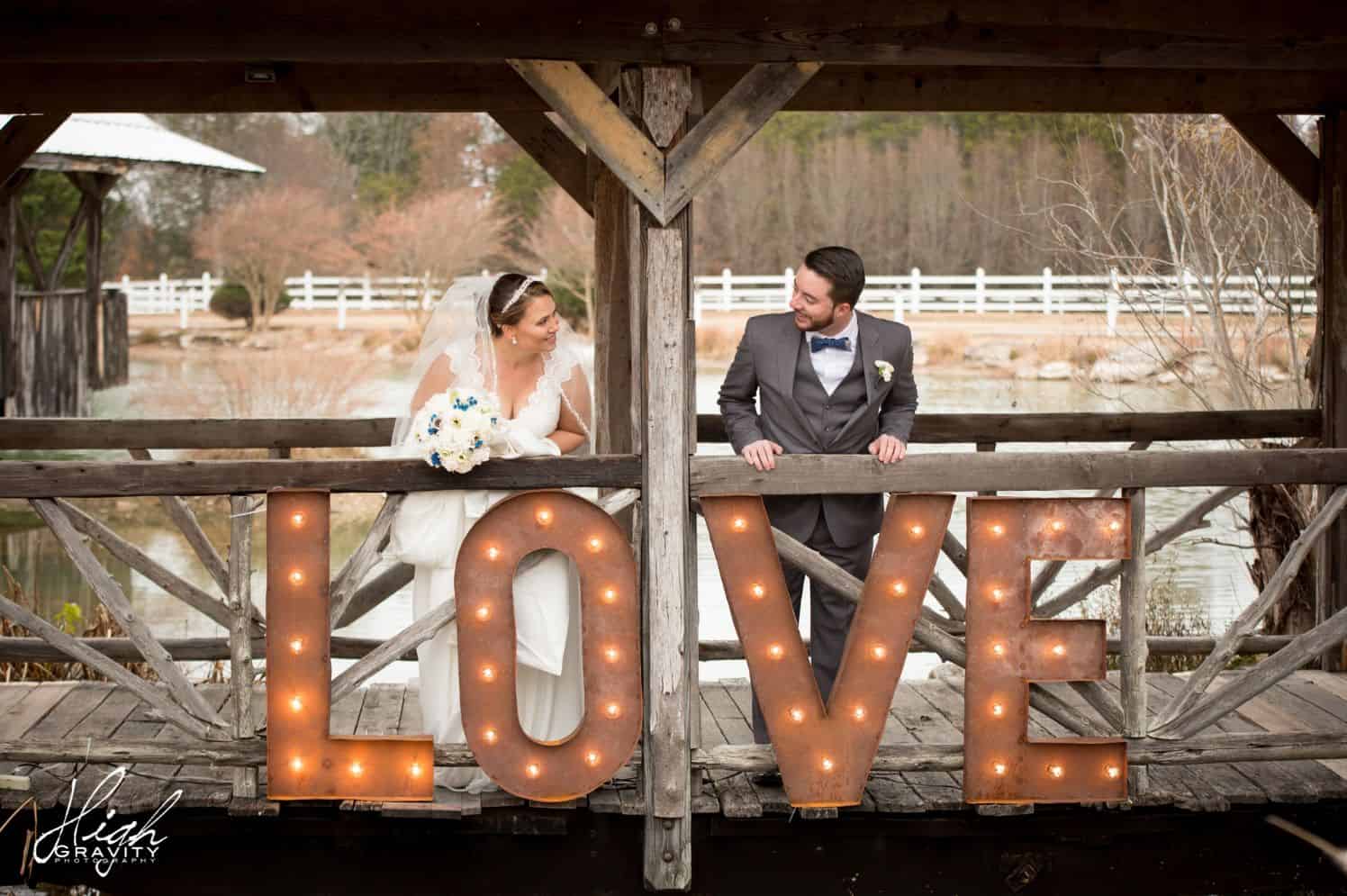 3. You'll end up saving time and money.
When it comes to researching wedding vendors, if you're not using the wedding vendors provided or recommended by wedding venue, you're probably wasting your time. That's because even if you asked a friend about her wedding vendors or spent hours on Yelp reading reviews, you won't truly know how they'll perform at your venue of choice. And I hate to break it to you, but not all vendors get along. You definitely don't want this surprise on your wedding day.
Since wedding venues in Nashville TN all inclusive like Legacy Farms are particular about the quality and professionalism of the various wedding vendors, our services are more than reliable enough to hand over your wedding planning stress to them.
BONUS: At Legacy Farms, because we provide work for our team, we receive a great discount. And we pass those discounts along to you when we factor in the cost of your all-inclusive wedding package.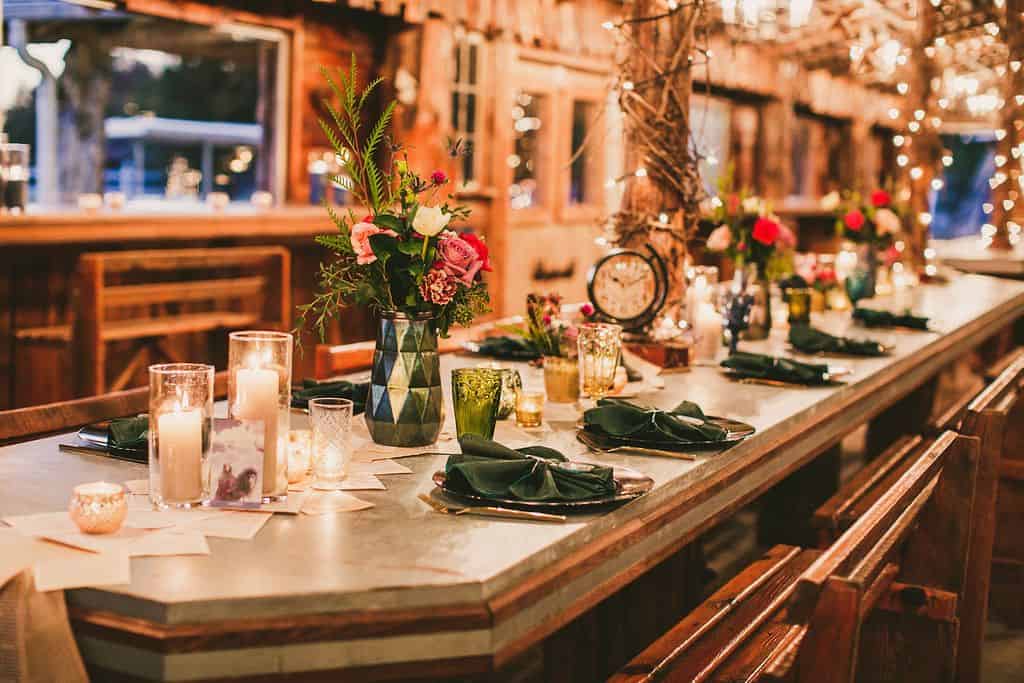 4. You'll deal with fewer contract negotiations and vendor meetings.
When you opt for wedding venues in Nashville TN all inclusive, everything is done under one roof. So, you just have to choose the best all-inclusive wedding venue for your style and budget and you are practically done!
That's because you don't need to go out researching and stalking Yelp reviews of florists, caterers, makeup artists, photographers, DJs, officiants, rental companies, bakers, bartenders and more. Choosing wedding venues in Nashville TN all inclusive is more like getting a bulk deal for something where you just pay one lower price for a number of included services.
Do you ever read the Terms and Conditions on any website? I hardly do either, admittedly. And if you're not a fan of lengthy T&C or contracts, you'll love wedding venues in Nashville TN all inclusive. Because if you hire all of your vendors separately, you'll be reading through and signing dozens of contracts. And when it's time to pay, you won't have to scramble to find all of the different payment methods and options your various vendors prefer. 
BONUS: Legacy Farms' all-inclusive wedding packages include a dedicated planner, rehearsal dinner, catering, rentals, decor, flowers, waitstaff, a parking attendant, DJ & MC, a photo booth, your wedding cake, set up and clean up, and so much more…all in one contract.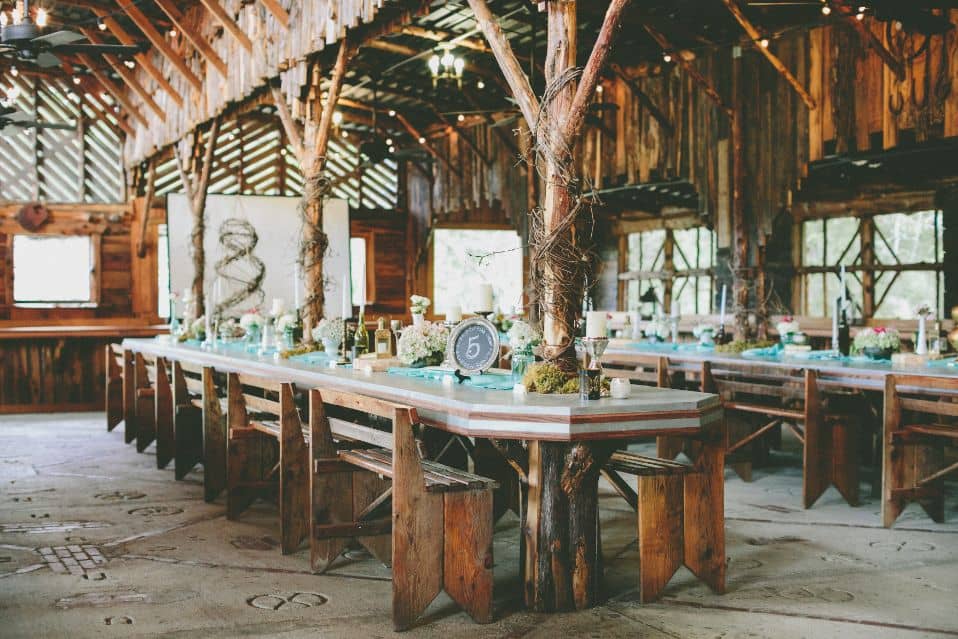 5. Your rental items are already on the property.
This is at least the case at Legacy Farms; not all "all-inclusive" wedding venues in Tennessee will have a multitude or rental items for you to choose from. With a number of styles and feels in our rental furniture, you'll never feel boxed into any type of theme or design.
But the best part about having rentals on the property is that you won't have to interview and research wedding rental companies in Tennessee, ensure they know and are familiar with the wedding venues in Nashville TN all inclusive of your choice, read and negotiate lengthy and confusing contracts, and NO costly delivery fees. 
Bonus: At Legacy Farms, we've made the investment in a multitude of rental furniture to benefit you. When we see wedding couples choose our rental items repeatedly over any wedding rental companies, we know we've made stylish choices and it's not just a fad. We've also added string lighting all across our property so that you can enjoy the property after sunset or later. And did we mention this is all included? No additional costs or surprises later on.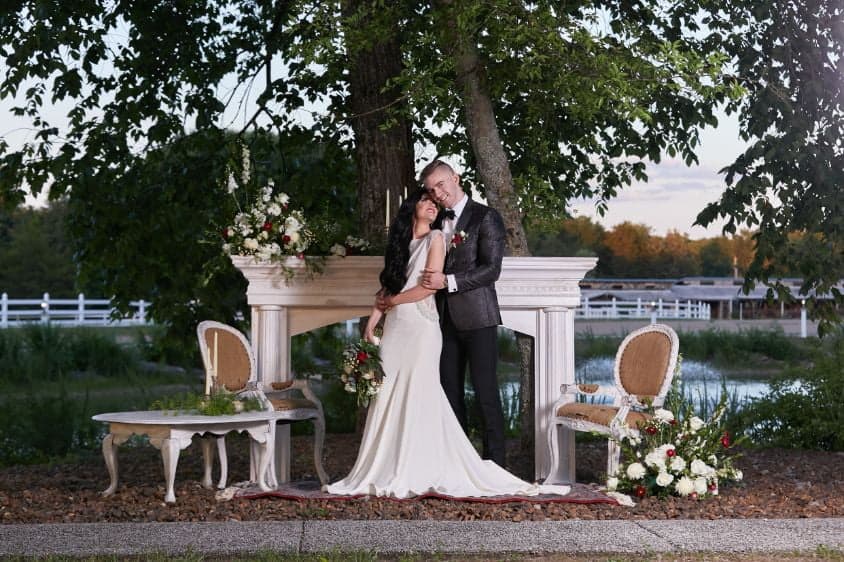 6. The vendors and team are familiar with the property.
Team members familiar with the property – by having a repeat vendor team – whether they are employees or just regularly scheduled vendors – they know the ins and outs of the venue and the property. The vendor team makes a big difference in determining how smoothly the event flows.
Bonus: Legacy Farms, we carefully curate our vendor team. Our expectation is that you should have the best of the best on your wedding day. You need the BEST DJ, not the cheapest. You need the most attentive waitstaff, not the cheapest. Not all wedding venues in Nashville TN all inclusive have this same mindset, so keep this in mind when factoring costs and overall vibe.
7. You can spend your time and energy focused on yourself & your relationship.
Your wedding day is something you've probably been dreaming of for your entire life. And if it's not the most important day in your life, it's definitely one of the most important. You don't want to spend your time stressing over vendors, vendor relationships, contracts, payment options, coordination, and other minor matters, do you? I think you'd be better off preparing yourself for walking down the aisle and your future marriage. 
We make that possible at Legacy Farms since we have a professional wedding planner right here on site. She steps in if there are any issues that might arise on your wedding day.
Instead of spending months planning for your wedding, we recommend getting prenuptial counseling to prepare yourself for married life. You can thank me later. 
It's Ultimately Your Decision
If you're planning to get married anytime soon, you may be considering wedding venues in Nashville TN all inclusive after reading this. Not only will you save time, money, and reduce your stress, but you'll also get the most out of your budget and investment. But more importantly, you'll have plenty of time to enjoy your wedding day and experience it to its fullest while a professional and dedicated team takes care of every little detail.
And at the end of the day, your wedding guests only remember if they had a good time or a bad time at your wedding. They remember if the food tasted good, but don't know the name of our catering division that produces the reception dinner you so carefully curated. Your guests only know the venue name, Legacy Farms. But it's our vision to make sure that you and your guests don't just have a good time, but rather have the best day of your lives.
Wedding Venues in Tennesse
If you're searching for wedding venues in Tennessee, you'll find hundreds. From rustic and elegant, to modern and downtown vibes, there are tons of Tennessee wedding venues to choose from. The question is – what matters most to you on your wedding day?  Most of our wedding couples say that what matters most to them is to not stress out,  spend countless hours sorting through vendors, or have unwanted surprises or fees later down the road. That's why many wedding couples ultimately choose Legacy Farms. We offer all-inclusive packages – from the catering to the decor – to make your life easier. Some wedding couples think that all-inclusive means cookie-cutter. That may be the case at some Tennessee wedding venues, but not here. We've specialized in creating original weddings for over 25 years. Most Tennessee wedding venues can't say that they've specialized in both wedding planning and catering for over 25 years, let alone a decade. So don't leave the most important day of your life up to chance.
Check out this list of the top 7 reasons why wedding couples choose Legacy Farms for their wedding experience:
Private venue with exclusive use, no one around, no strangers, hotel guests, etc. just you and your loved ones on your special day.
Simple and straightforward pricing. We offer a multitude of different pricing points to help you get the best bang for your buck.
The option to choose one of many different ceremony and reception locations on the property – all of which are extraordinary.
Dress it up your way, the possibilities are as limitless as your imagination.
Indoor, outdoor, we have you covered. Our staff will move everything inside if it rains.
Cuisine, bar, beauty, it's all here. Get ready in our bridal suite, enjoy gourmet cuisine, and create your signature cocktail.
Your day, your way! We're here to make that happen for you.
A great way to experience more of Legacy Farms is to enjoy the 3D virtual tours of our spaces: https://legacyfarmstn.com/our-spaces/
Choose which space you want to see first.
Click on view fullscreen in the bottom right-hand corner
Start clicking around with your mouse or dragging with your index finger
Click or tap the circles on the floor to start walking through the spaces
Click or tap on the screen while moving your mouse or finger to see the spaces from every angle!
While the tour can show you the venue, it's no replacement to coming to see the entire 22 acres full of perfect portrait spots to create memories of your special day. We hope this helps you narrow down your search for Tennessee wedding venues!
Tennessee is a breathtaking place to get married. The world-famous Appalachian Mountains dominate the state's famous eastern landscape. The western side borders with the Mississippi River in all its glory and natural wonders that go along with it. So what are you waiting for?
Tennessee has a lot of awesome things going on, whether you're looking to enjoy country music or explore national parks like Great Smoky Mountain National Park, which features one of America's most beautiful mountain ranges in "smokey blue haze."
Beautiful Wedding Venues in Tennessee
Tennessee is full of natural beauty, so it's no surprise that many popular Tennessee wedding venues include outdoor spaces. Barn and farm weddings are a particularly desirable way to express old-fashioned Southern charm by breathing in some fresh air while taking panoramic photos on the grounds! You can also have waterfront weddings that showcase this glorious state beautifully for your guests' enjoyment as well.
What's your ideal wedding location? Do you dream of saying your vows in a quintessential Smoky Mountain chapel by the river or at a lakeside manor, where elegant fountains and flowers surround you as well as lots of family members to celebrate with? If so, then Tennessee is likely on your mind because we have many beautiful gardens all around this great state that are perfect for weddings!
Planning your dream wedding in Tennessee has never been easier! Whether you choose to get married at an upscale resort or a rustic red barn, there are many possibilities for all budgets. If money is tight and you need help figuring out what it will cost, use our planning tool before getting too far into the search process. We also offer tools that can track down everything from invitations to flower arrangements, so there's no guesswork left when deciding on vendors and your total budget!
Selecting the Best Tennessee Wedding Venue
Choosing the perfect Tennessee wedding venue is one of the most critical decisions for a couple. And because it's such an investment, many couples like to do their research before making that final decision by visiting some different Tennessee wedding venues. If you're in need of help narrowing down your options and picking out a date, give us a call! You can search through Tennessee wedding venues on The Knot, then filter them even further with more specific details so that they recommend only those Nashville event spaces best suited for what you are looking for!
Along with the obvious questions about catering and the hidden or additional cost of various all-inclusive packages, find out if there is an outdoor area for your ceremony or reception. Ask to see what setup options are available in case it rains! Finally, don't forget to ask for a copy of that contract before you sign anything else!
Ready to start planning your dream Tennessee wedding? Legacy Farms has everything you need! From a gorgeous venue and an experienced planner, the perfect day is just around the corner.
Types of Tennessee Wedding Venues
Ballrooms

Banquet Hall/Restaurant

Bed & Breakfast/Inn

Church/Temple

Community Center

Cruise Ship/Yacht

Event Center

Golf Course

Hotel/Resort

Loft

Luau

Mansion

Museum/Gallery

Private Club

Private Estate

Rustic & Barn

Winery/Vineyard/Brewery
Here's about everything that you need to know about getting married in Tennessee.
Tennessee has some of the most beautiful wedding venues around. Legacy Farms provides beauty, elegance, and rustic charm. We are proud to offer couples the perfect setting for an intimate ceremony or a more upscale and lavish affair. We can take care of all your needs, from officiant selection to food catering, with no hassle!
When you're looking at Tennessee's best farm venue locations, many factors come into play when deciding which one would be suitable for your event; size requirements, preferred cuisine selections, and even what time of year it will fall on. Luckily if any trouble arises in this process – we have a team ready to help ensure everything goes smoothly. 
Picking the perfect wedding venue is one of the most challenging aspects. Luckily in Tennessee, there are so many options to choose from! Some venues will even let guests stay overnight and enjoy themselves without feeling rushed. Why don't you take a look at Legacy Farms?
The great thing about having an outdoor ceremony with our beautiful Tennessee scenery as your backdrop is it'll be sure to make every guest feel on top of their game when they're getting ready for such fun festivities!
We've put together the ultimate guide to your wedding in Tennessee.
Tennessee is a whole lot of fun! It's the perfect place for an exciting vacation. Home to many Southern traditions, Tennessee shares borders with North Carolina and the Mississippi River in addition to rolling hills throughout its middle. The music tradition isn't lost on visitors either: Elvis Presley lived here, and Dolly Parton has her theme park nearby – it doesn't get better than that!
Tennessee rocks as far as state vacations go because there are plenty of things you can do while visiting before or after your journey through this incredible country at its best. Whether you're looking out over the beautiful Smoky Mountain range from Gatlinburg or yearning for some hot chicken down south near Nashville, Tennesse, Tennessee has something to make your heart skip a beat (or your taste buds salivating!)
Tennessee has some of the most beautiful wedding venues in America. Tennessee is full of gorgeous places for a ceremony or reception, from mountainside farms and vineyards to upscale ballrooms. This guide outlines practical details on how you can get married legally, change your name, find vendors with experience planning weddings in Tennessee. We also have great advice from other couples who've been through it before – like getting licenses ahead of time so that everything goes smoothly when crunch time comes!
We're excited about this chance to help make your day extra special by bringing lots of helpful information right at arm's reach.
Here are some top trends and traditions for Tennessee weddings.
Do you want to have a traditional Tennessee wedding? Or do you prefer something that is distinct and different, maybe even rustic or bohemian style? You can incorporate many of the customs from all around the state and make sure it's personalized!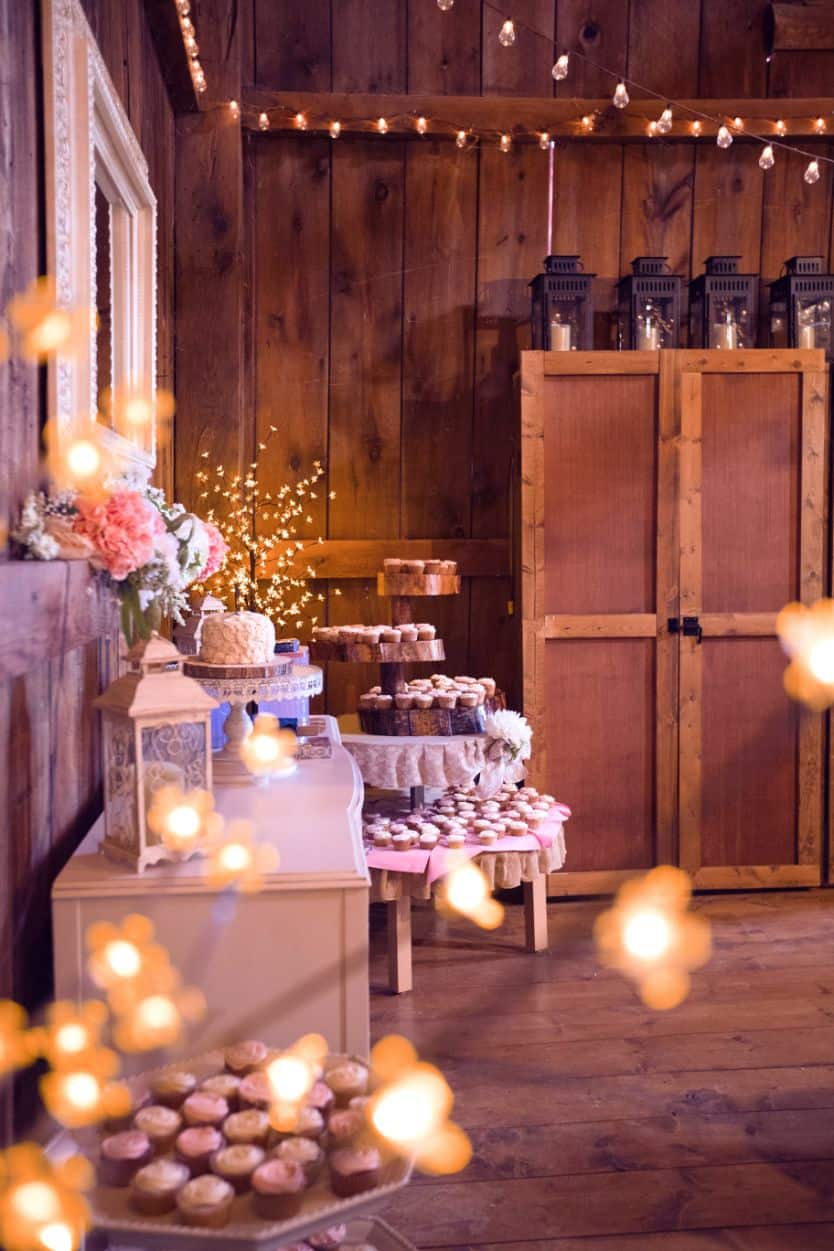 Since 72% of Tennessee couples opt for a formal or semiformal affair, it's clear that people here take their wedding planning seriously! And with the split between indoor and outdoor venues being about 70/30, you can be sure to find your perfect setting as well! The most common venue is religious institutions followed by historic homes and buildings, which are both great options if you want to have an intimate ceremony in front of friends and family. Or maybe instead, one would prefer something more outdoorsy, like on top of a mountain overlooking the Great Smoky Mountains.
You want your wedding to be perfect, and the South has its unique twist. Rustic touches like mason jars and wildflowers are typical for many nuptials in a folksy mountain touch (like Gatlinburg weddings). Yet not all couples opt for these things – some prefer more classic décor with elegant tablecloths or grand floral arrangements; ornate cakes are pretty popular too!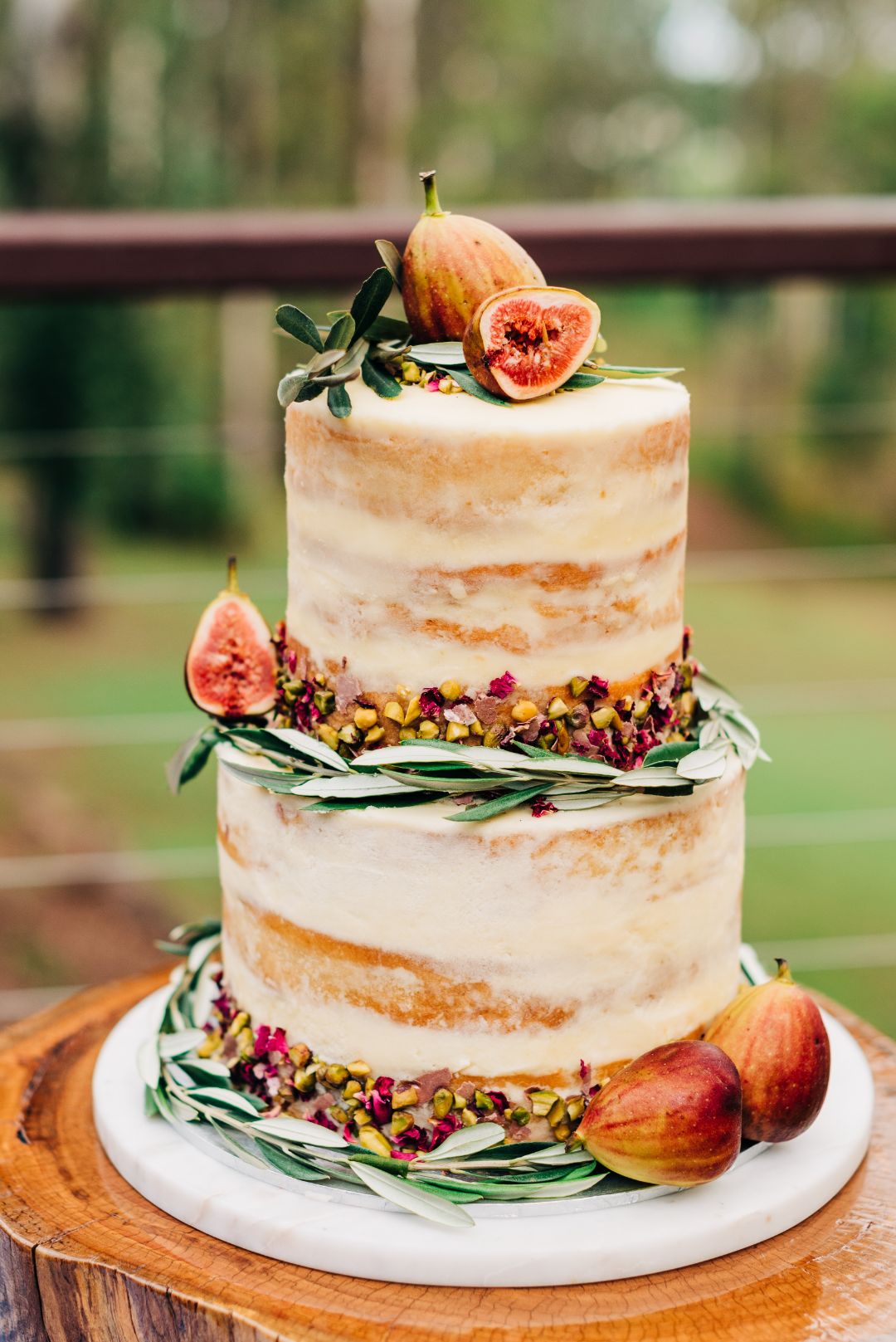 The first thing you need when deciding what type of decorations you should use is whether they're going to match well with the venue. So if you decide on having our outdoor ceremony at an old plantation house, then you could incorporate rustic elements into your decorating scheme as that seems most fitting given this location.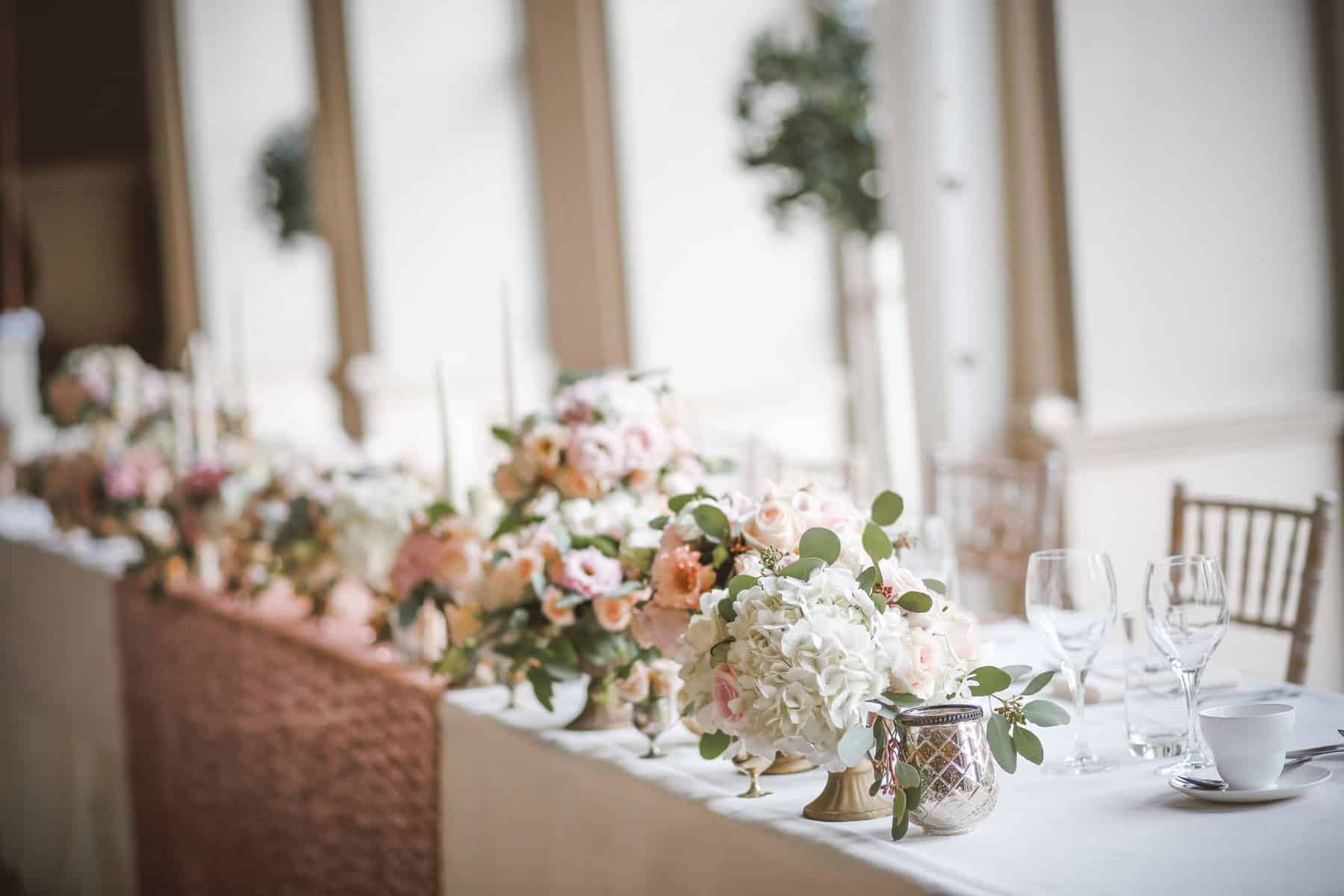 Who doesn't love a good bourbon? Well, we do! And you know what makes it even better for your wedding day and keeping the rain away on that particular day? Legend says that burying some of that libation at the venue just one month before will keep away rain on your wedding day! We can't promise this will keep all those tears from flowing—or make sure there's not an awkward family dance routine happening when they're playing "your song" during dinner service, but hey, nothing is perfect. And if it did rain on your wedding day at Legacy Farms, we have the ideal indoor ceremony space, and our team will move everything inside seamlessly.
Parasols are the perfect accessory for your guests to keep cool at a summer wedding. They're also functional as they help shield them from any UV rays or threatening storms. Plus, parasols look like an elegant addition to your big day. The bride usually wears pearls on her big day while the groom gets something special too: a one-of-a-kind cake designed by his bride-to-be.
Here are the Tenneessee marriage rates and average wedding costs. 
You may be curious about the average costs of a Tennessee wedding. Please look at these numbers we compiled from The Knot Real Weddings Study to see what you can expect!
Overall expenses: $20,000 – $30,000

Event Planner: $1,500 – $2,000

Average cost per guest: $30-$40

Venue: $11,000 – $15,000

Photographer: $2,000 – $3,000

Flowers & Decor: $2,000 – $2,500

Wedding Cake: $600 – $1,000

Wedding Gown: $1,000 – $1,500

Music/DJ: $500 – $1,000
Psssst…most of these costs are included at Legacy Farms!
As a bride-to-be, you may be tempted to book your venue and start tasting cakes before creating a wedding budget. But don't make any unnecessary decisions until you've completed the perfect plan! Our free tool can help calculate how much of your budget should go towards each category so that everything will fit into place beautifully without overspending on anything.
Tennessee Marriage Stats
Tennessee is a popular state for weddings! Do you know what that means? More chances of being invited to another wedding! 8.4 per 1,000 people get married each year in Tennessee, which is higher than the national average. Tennessee wedding couples can expect to spend around $18,000 – $50,000 on their big day without including engagement rings or honeymoons.
Planning a wedding sounds like the ultimate fairy tale, but with some time and patience, you can make your day as perfect as Cinderella's. Here are our tips for picking out items that will let you plan an average Tennessee Wedding on any budget:
Find vendors in your area by searching online or asking friends who have recently had a big event. There's no need to spend hours going through websites looking at every possible vendor when someone close might be able to give great recommendations!

Check prices of packages from various sites and ask about what they include (the more options offered usually means higher price). Be wary if there is nothing mentioned about services such as photography—you want quality photos, so don't sign a contract without checking into it.
If you'd like to check our packages, please click here: https://legacyfarmstn.com/weddings/.
Top Cities in Tennessee to Say "I Do"
Tennessee has no shortage of wedding venues, but three cities stand out as the most popular. Memphis is famous for rock 'n' roll weddings with a downtown location and unique vibe. Nashville is known for its country charm that's perfect for traditional Southern-style events on historic plantations or rustic settings. Knoxville offers many outdoor venues and other options close to nature, like scenic overlooks and lakeside parks. Knoxville, a college town, is a top contender because many wedding couples want to say their vows with a beautiful backdrop while enjoying gorgeous views of sunsets over mountains.
Nashville AKA "Music City"
Nashville, known as the capital of Tennessee. What sets Nashville apart from other places, though? Music! With a booming music scene that can't be matched by any city east or west of here, anyone who has an appreciation for country music will have no trouble finding live shows all over town. There are plenty to choose from – and we're not just talking about concerts… there are also tons of opportunities to attend church services with some unique gospel groups on Sundays, too, if you're so inclined!
Known for country music singers such as Ricky Skaggs or Marty Robbins, Nashville has many attractions, including their famous Country Music Hall Of Fame, which houses memorabilia from all past stars. Appropriately called "Music City," this lively city offers live entertainment at venues that range anywhere from casual bar settings with small bands playing on stage during happy hour to large-scale concert halls hosting big-name artists like Garth Brooks or Carrie Underwood, who attract huge crowds!
There are so many things that make Nashville an excellent place for a wedding. There's plenty of history, art galleries, theaters, and breweries to keep your guests entertained. And there is the bonus: you can also have sightseeing tours if you want! If all this isn't enough, don't worry because we haven't even mentioned the food yet – it truly has something for everyone with creative restaurants on every corner serving up extraordinary dishes like chicken & waffles or Mexican hot chocolate cakes!
Knoxville AKA "The Scenic City"
Knoxville is a city that's full of youthful energy and ready for exploration! While the more famous Memphis or Nashville may be better known for their music scene and country music contributions, Knoxville has come into its own as a must-visit destination. Located on the eastern side of Tennessee near Great Smoky Mountains National Park, this town offers plenty of outdoor activities, wilderness adventures, or zipline canopy tours to miles upon endless hiking trails. There are even farm markets where you can buy fresh fruit from local farms. Locals love eating at restaurants with locally grown food – it makes a difference when your meal was harvested only days or hours ago!
Knoxville is a beautiful city with gorgeous mountain views and plenty of green space. So it may come as no surprise to you that Knoxville has so many great wedding venues, from farms to country clubs, gardens to mansions. There are even some event centers! And just like the venue options themselves here in The Scenic City—Knoxvillians have all sorts of services they offer for weddings too: catering companies, DJs or bands…whatever your heart desires.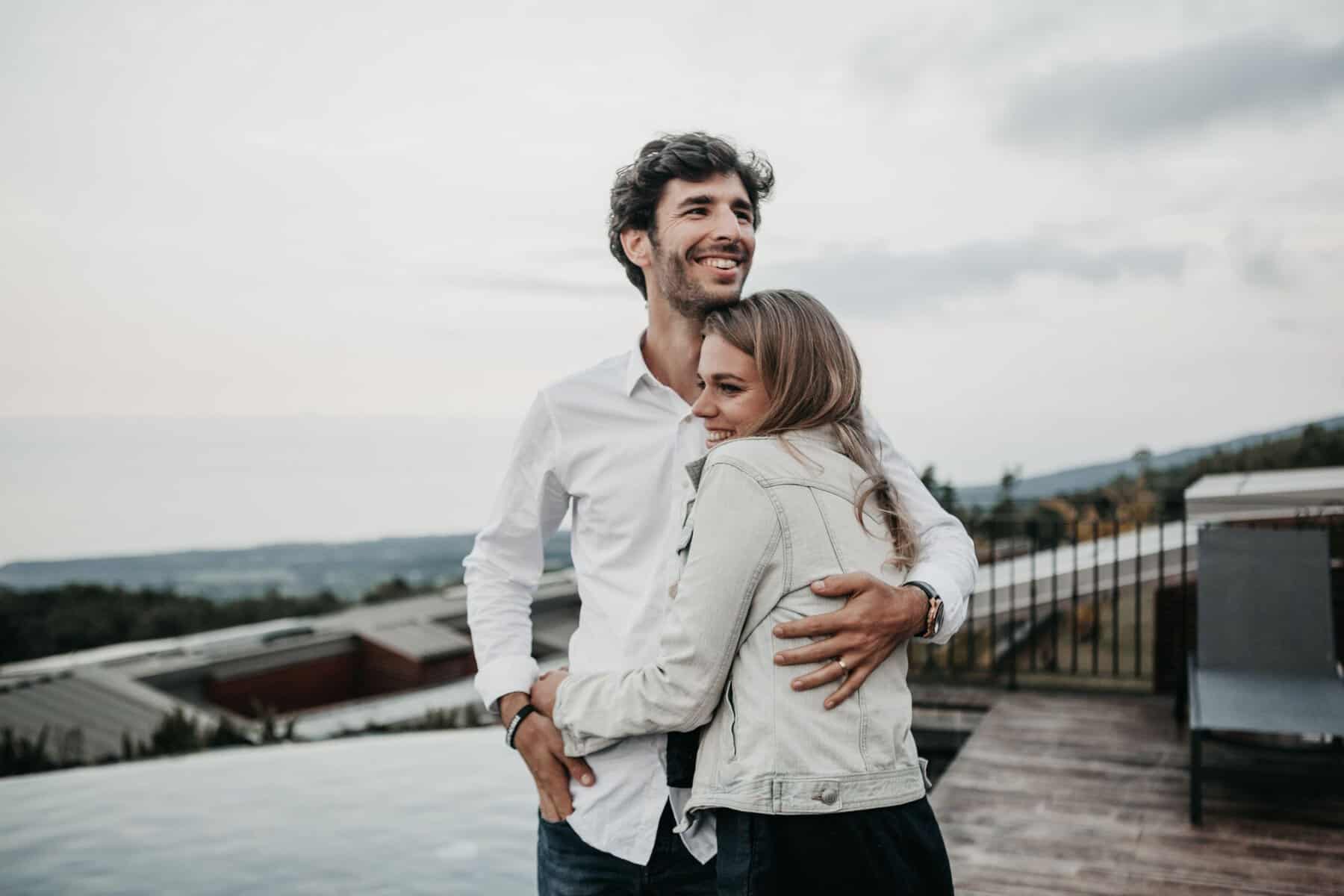 Getting a Marriage License in Tennessee
You're probably having so much fun planning your perfect Tennessee wedding, but don't forget an essential step in making it official: getting a marriage license. We've included all the details below to make sure you go into this big day with everything figured out and nothing left on your checklist!
To get started with all that paperwork for a marriage license in Tennessee, both partners must go into their county clerk office themselves. Find out if it is one closest to where you live or work so no time will be wasted getting there.
You can complete the online marriage Pre-Application before going to your County Clerk's Office! It will automatically forward this application, and you'll save yourself a lot of time once you get to the County Clerk's office.
A fee is required to get married in the state of Tennessee. But if you take a course for Premarital Preparation with an approved professional within one year of when you marry and provide them proof afterward, then they may give discounts off their fees. After completing this class, it's best that both parties bring along a Certificate showing completion to be given back at the time of application for a Marriage License by the County Clerk's Office.
You'll need to provide one form of ID. A few different options include a valid driver's license, passport or original birth certificate, and social security card.
You'll be married in no time! There's no waiting period to receive your license, and you can get hitched as soon as you've received it. The only catch is that permits are valid for 30 days, so make sure everything aligns like clockwork before moving forward with the process of getting legally wed.
No witnesses are required, but if you'd like one witness to sign the marriage license, then there may be an extra fee per copy of your certificate.
How do you make sure to legally solemnize your marriage? Have an official at your ceremony!  The following officials can legally perform a wedding ceremony:  Minister, Rabbi, and Priests. Additionally, you can also have a Mayor or Judge (depending on location), County Clerk in Tennessee Governor's Office Court Commissioner, or you could ask particular members of the legislature if necessary.
For Christian couples: A minister can help you recite and exchange vows in a way that reflects the beliefs of both individuals involved. The wedding couple must choose an officiant who shares their religious views or traditions if they have any specific requirements regarding how they want their nuptials conducted. For example, some couples might prefer someone ordained by another religion, such as Catholic, Jewish, etc. Be aware, however, that there are strict guidelines on ministers conducting weddings outside of their denomination, so be careful about choosing one from too far out of reach!
Congratulations! You made it through the ceremony, and now you're finally married. Once your officiant signs the certificate of marriage, they'll file it with their county clerk's office, so you're 100% legit.
Here is some information about obtaining permits and other legal requirements for some Tennessee wedding venues.
Planning a wedding can be stressful, so it's essential to know the rules for holding an outdoor event. For example- if you want your ceremony outside of a public area like in "The Great Smoky Mountain National Park," you will need to get additional permits and pay fees before signing with any vendors or even applying for one! There are other stipulations too– make sure that there is plenty of space allowed for tents/canopies (or whatever else) and know how many guests can attend. Additionally, there eBay be rules around the maximum amount of guests allowed at any given time or with regards to volume limits on music played during certain hours.
Tennessee also has special rules for weddings held in state parks. If you plan on serving drinks, then make sure to apply for an Alcohol Use Permit beforehand!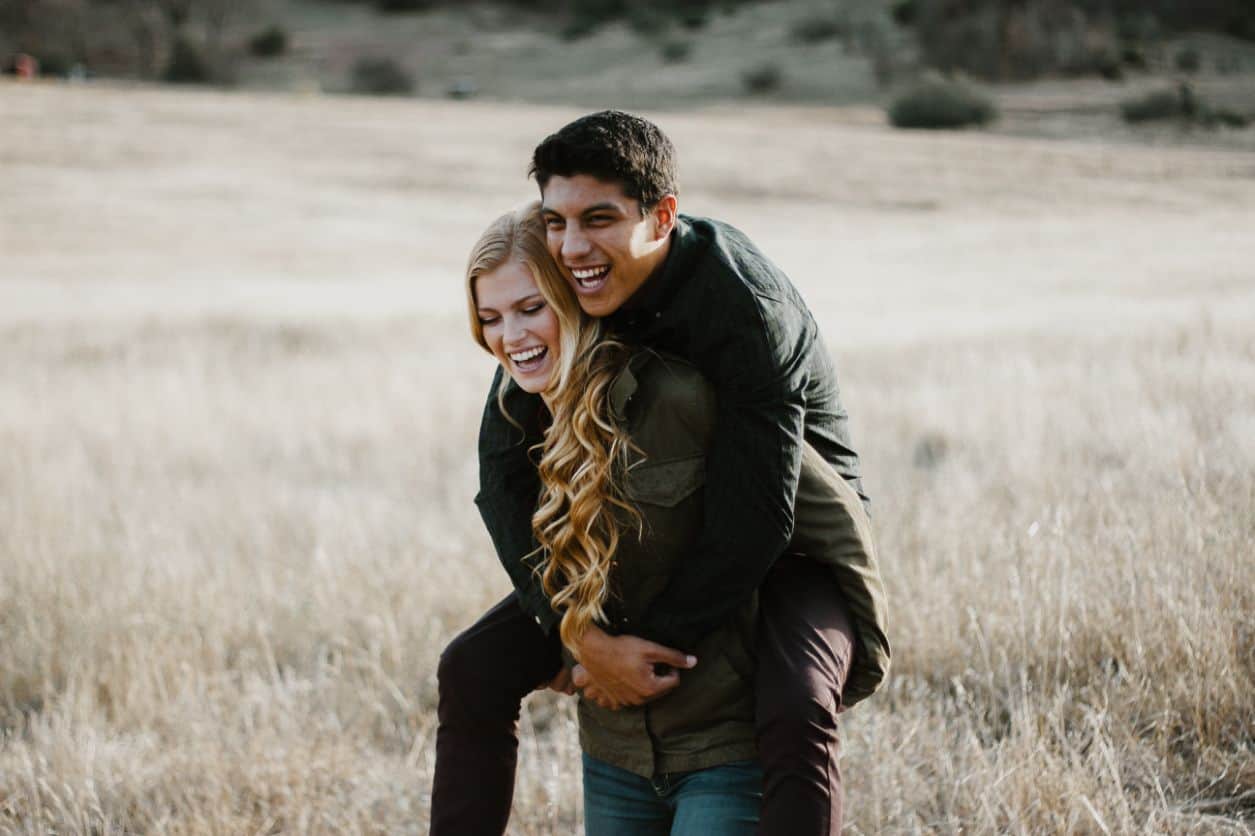 #newnamewhodis? – How to Change Your Name in Tennessee
Many people don't realize that if you change your last name after getting married, the first step is to apply for a new Social Security card with your old and new names. To do this, go into any US office or call up their 800 number (1-800-772-1213) and ask for an Application for a Social Security Card – Form SS -5. You can also obtain this form online. You'll need copies of both certificates; one shows proof of citizenship, such as a birth certificate or citizenship papers from when registering in school, and a driver's license/passport photo ID. Having both on hand will make sure it matches the social security application form you're submitting all these documents.
Once you get your shiny new Social Security card, make sure to update the rest of your important documents and accounts with it! You can also go ahead and apply for a driver's license with the updated social security card and a copy of your marriage certificate.
Who doesn't like a little autumn splendor? That's what makes September, October, and November the most popular months for Tennessee couples to get married. Thirty-nine percent of them say their "I do" in these three months! Spring or summer isn't far behind at just under one-third (32%) each, but winter is by far the least favorite season because only 9% of weddings happen then.
Here are the four seasons of Tennessee and what you can expect with the weather.
While Tennessee is nestled in the heart of the South, and temperatures easily reach above 90 degrees during July and August, there are still four distinct seasons. Temps cool down to 60s-70s by October, bringing brilliant fall foliage we're known for along with it. Winters can be chilly but mild at 30's average lows. You might even see an inch or two of snow here in January/February—just enough winter wonderland without treacherous blizzards that could happen!
Spring is also a beautiful time to get married in Tennessee! The warmer weather means that you can enjoy your special day and still have plenty of sunshine. In March through April, the temperatures are warming up into the pleasant 50s-70s degrees Fahrenheit range, but there's enough rain and moisture, so it doesn't feel too hot outside. And if we're lucky with the humidity this year, we might be able to dodge some muggy days like last June (yuck).
Tennessee Wedding Dates to Avoid
Covid canceled many of the events that were supposed to take place in Tennessee in 2020 and 2021. But as things slowly creep back to normal, events will start retaking place as usual. 
Tennessee is a great place to get married, with plenty of festivals and events. But you should still take note when choosing your wedding date so it doesn't clash with major annual activities or holidays that will be more expensive for venues and accommodations during peak times!
Here's a list of the most significant events taking place throughout Tennessee (Covid-permitting):
Antiques & Garden Show of Nashville

Early February, Nashville, TN

Bonnaroo Music Festival

early-mid June, Manchester

Great Tennessee Air Show

Nashville Film Festival

Chattanooga Riverbend Music Festival

early-mid June, Chattanooga, TN

CMA Music Festival

early June, Nashville, TN

Note: this is one of the top 20 events attended in the entire US

July 4th Celebration

Italian Lights Festival

early September, Nashville, TN

Memphis Music & Heritage Festival

Labor Day weekend

(It's, of course, held in Memphis, TN!)

Oktoberfest

mid-October, historic Germantown Nashville, TN

Fantasy of Lights Christmas Parade

Early December, Gatlinburg, TN
Create a wedding experience in Tennessee
Whether your wedding guests are near or far from Tennessee, they're coming to celebrate you and the love of a lifetime. In turn, you can provide them with an unforgettable wedding weekend by offering plenty of recommendations for things to do around town, restaurants that won't disappoint their taste buds, and other information specific to where your ceremony will take place. You should keep all this detailed info along with details regarding accommodations, directions just in case someone needs help finding the venue, and when ceremonies start in one handy place: your very own wedding website!
PS: Read "Plan a Nashville Destination Wedding at Legacy Farms and Experience Music City" for our top places to see and experience.
Getting around Tennessee: Travel info.
Tennessee is so accessible; you may not even have to get out of your car ( kidding!) Two international airports serve millions of people each year in Nashville and Memphis. Plus, there's Chattanooga Metropolitan Airport and McGhee Tyson Airport in Knoxville for domestic travelers like yourself.
Tennessee is a great place to get lost. Between the rolling hills and beautiful mountains, you'll never want to leave! Driving around Tennessee will be easy so long as you stick to Interstate 40, 24, 65, or 26. Your guests can also enter from 81 if they're coming from North Carolina or 75 for Kentucky visitors – what an adventure awaits them with all that waiting ahead?
Top Things to Do and See in Tennessee
Tennessee is a state that simply has everything. From the east, where mountains abound, to Middle Tennessee's music and museums to West TN with its moonshine: you can't go wrong! 
Tennessee is home to more than just incredible natural beauty; it's also full of history and culture waiting for exploration—no matter which part of Tennesseans find themselves in. Suppose your guests think there isn't anything fun or exciting enough in Tennessee. In that case, this article will change their minds entirely about what adventures await them at every turn throughout Tennessee.
Here are a few favorites to visit:
The Great Smoky Mountains National Park

Graceland and the Elvis Presley Memphis Complex

Birth of the Music Biz: Nashville

Home of the Blues: Memphis

Hello, Dollywood

Tennessee's Civil War Heritage

Andrew Jackson's Hermitage

The Parthenon, Nashville

Oak Ridge: American Museum of Science and Energy

Chattanooga and the Tennessee Valley Railroad

Downtown Knoxville

Lookout Mountain

The Titanic Museum

The Museum of Appalachia

The Lost Sea Adventure
The state of Tennessee offers many great outdoor adventures. You can find many excellent fishing opportunities in the 22,000 miles worth of streams and reservoirs found there! Hikers, bikers, campers, and rock climbers are among those who love to visit Great Smoky Mountains National Park, thanks to its great wild places that one could explore.
There are so many places to visit in Tennessee! And just north of Tennessee is gorgeous Kentucky, which is full of beautiful attractions. You should see the Derby in Louisville or take a trip out to The Horse Park, which has lots of different activities for horse enthusiasts (like some of us at Legacy Farms!) who love horses more than anything else.
The Cumberland Gap National Historical Park is another excellent spot that everyone loves checking out. There's such an incredible view at sunset where green plains stretch as far as the eye can see – not even exaggerating here either; photos don't do this park justice.
 Go Local with Your Wedding Catering
While your wedding reflects your tastes and interests, you can make it even more memorable by adding elements from the South. Southern culture has many different aspects that are often not seen anywhere else in America- for example; they have excellent food with unique recipes. One great way to incorporate Tennessee into your big day would be through bold or flavorful dishes! Another idea is to gift your guests with favors that they'll love long after your wedding!
Tennessee Flavors: Mouthwatering Regional Foods for Your Wedding
Tennessee has some fantastic BBQ (best in the nation, dare we say?), and if you're having a wedding reception in Tennessee, then it's likely that your guests are going to be looking forward to some delicious 'cue. You can't go wrong with anything from pulled pork sandwiches or ribs cooked over an open fire pit but don't forget about all of those other Southern favorites like fried catfish served alongside cornbread or biscuits!
You'll also find distilleries throughout Tennessee, so consider adding Whiskey to your signature cocktail. The mint julep is a trendy and traditional Southern drink that goes well with the warmer temperatures of these parts- it's famous for being traditionally served in Kentucky Derby parties! And what Southern event would be complete without some sweet tea?
Regarding sweet retreats, we're a massive fan of s'mores at A Catered Affair (the exclusive caterer for Legacy Farms). When it comes to your wedding, we want you and all the guests to have as much fun as possible…and eat till your heart's content!
Some delicious Tennessee-born treats include Mayfield ice cream, Brach candies, and Little Debbie snack cakes for snacks or accompaniments. But if those desserts just aren't enough…we love making macarons too!
Tennessee-Inspired Wedding Favors
There are so many ways to give your wedding guests a little piece of Tennessee. Whether your idea of Tennessee is Garth Brooks or Dolly Parton's music, country music in general, rolling hills, or Whiskey, you can make your wedding favors clever and personable. Here are some ideas:
Anything shaped like a guitar. The only thing better than playing an instrument is having it on display for all visitors – and if you want to play air guitar on your guitar-shaped chocolate, we aren't judging 😉

Small bottles with Jack Daniel's Whiskey inside because nothing says "Tennessee" quite like good ol' fashioned American Whiskey! It doesn't matter how they drink it; you can pour it into coffee or mix it with Coca-Cola – to each their own!
The Ultimate Nashville Exploration Guide for Couples
Are you looking for some fun things to do with your significant other in Nashville? If so, this article is perfect for you. I want to describe the top things to do in Nashville for couples looking for a date night idea that doesn't involve dinner and movie tickets as much of a priority. We should mention that you have plenty of options here in Music City, USA, no matter what you choose from this list. There are places with great food, drink specials, live music, local shops, and more than enough culture if history isn't your thing, but still would love an inexpensive way to spend some time together.
The Ultimate Couple's Friendly Nashville Guide will provide suggestions on where to go and what to see while visiting the city. The following list is not exhaustive but will get you started on some good ways to explore this fantastic city with your significant other!
Explore Downtown Nashville on a carriage ride.
Grab some ice cream on Broadway at Jeni's, or stop by The Pancake Pantry for pancakes and coffee.
Visit Ryman Auditorium to see iconic country music memorabilia.
Dine at one of Nashville's most popular restaurants like City House, Hattie B's Hot Chicken, Julep, and 12th South Taproom & Wine Bar.
Stop by West Side Coffee for brunch! You will need it after all that walking around downtown. It is located in Hillsboro Village, so you can also shop while waiting for your meal.
Visit the Bicentennial Capitol Mall State Park.
Go for a scenic horseback ride in Percy Warner Park.
Soak up some culture with art exhibits around Nashville.
Stretch your legs and explore the many hiking trails through Nashville's scenic parks.
Get a free tour of Belle Meade Plantation – an impeccable example of antebellum life in Tennessee. A trip to Nashville wouldn't be complete without a visit!
Enjoy some high-octane thrills with white water rafting, ziplining, parasailing, or more!
Watch a live country music performance as you enjoy local Southern culture at one of our many honky-tonks.
Go for a romantic ride on the General Jackson Showboat – featuring spectacular views of the city skyline.
Check out The Hermitage for its breathtaking gardens and impressive museum collection dedicated to Andrew Jackson himself.
Get great deals shopping from clothing boutiques all around town!
Rent a bike and ride the Cumberland River Greenway. It's an easy, scenic trip with plenty of places to stop for food or drinks along the way. Stop at one of our many breweries on your way back into town so you can snag some local beer souvenirs!
Be sure to visit the Country Music Hall of Fame and Museum. Everyone knows Nashville is famous for music, but it's also home to a rich history. The Country Music Hall of Fame and Museum showcases this heritage with exhibits on country legends like Johnny Cash and Dolly Parton. Admission is free!
Take a riverboat tour with Live Love Local Riverboat Tours.
Tour the historic Ryman Auditorium. It's now a popular venue, but there was a time when it served as an essential meeting place for country music stars like Hank Williams and Patsy Cline. The Grand Ole Opry also calls this spot home!
Take in some live bluegrass with Jack White's Third Man Records Bluegrass Monday night show free every week from May until September!
See Broadway or off-Broadway shows, concerts, comedy clubs–whatever your preference might be! Nashville has something for everyone.
Walk down tree-lined streets of Hillsboro Village and admire all the picturesque houses while eating at one of many fine cafes.
If you're in the mood for some good ol' Southern BBQ, head to Puckett's Grocery and Restaurant.
Join an evening at the world-famous The Bluebird Cafe.
Free or cheap live music: Whether you want to be in the audience or on stage, Nashville has plenty of opportunities for live music. The best way to find out about what's happening is through Nashville On The Cheap. They have a calendar with bands playing and an events feed that will let you know when new concerts are added from performers.
The great outdoors: Nashville is a great place for being outdoorsy (e.g., hiking, kayaking) and even better if you love to eat! Nashville offers some of the best restaurants in America, including Jujubeet and The Catbird Seat, which have a fantastic brunch menu on Sundays with live jazz music playing in the background.
Visit the Frist Center for Visual Arts. A lot of people don't know about this art museum because it's outside downtown. Still, we recommend checking out their permanent or temporary collections before spending time in other parts of town.
Drive to the Possum Holler Drive-In Theatre. Okay, we said no "dinner and movie" ideas, but this is not only retro but also a timeless way to impress your date. You can grab some dinner beforehand or have it delivered right to your car while watching films on their big screen in style!
Check out the Nashville Zoo. It's no secret that we love animals around here, so if you find yourself wanting to visit an animal sanctuary but don't want it too far outside of town, then head over to the Nashville Zoo!
You always have the option to walk around downtown Nashville for a while. You can check out local shops and restaurants or head over to one of our most popular attractions, The Parthenon!
The Tennessee State Museum museum hosts fascinating exhibits year-long such as "The Civil War and Reconstruction," which showcases how the people of Tennesse were determined to secede from the Union and how the state remained divided on the issue throughout the war. We're guessing if you love history, then you'll enjoy seeing artifacts like Civil War uniforms and more common items such as grocery store receipts from the early 1900s. It's free during regular hours, but if you're interested in touring inside, they require an admission fee (so that you know).
Don't forget about the Country Music Hall of Fame and Museum as well because this place has no shortage of history with all sorts of artifacts from country music legends like Johnny Cash and Dolly Parton. One thing we love about it: there are interactive exhibits where visitors will be able to use their senses, such as hearing and seeing, which is the perfect way to bring life to a museum.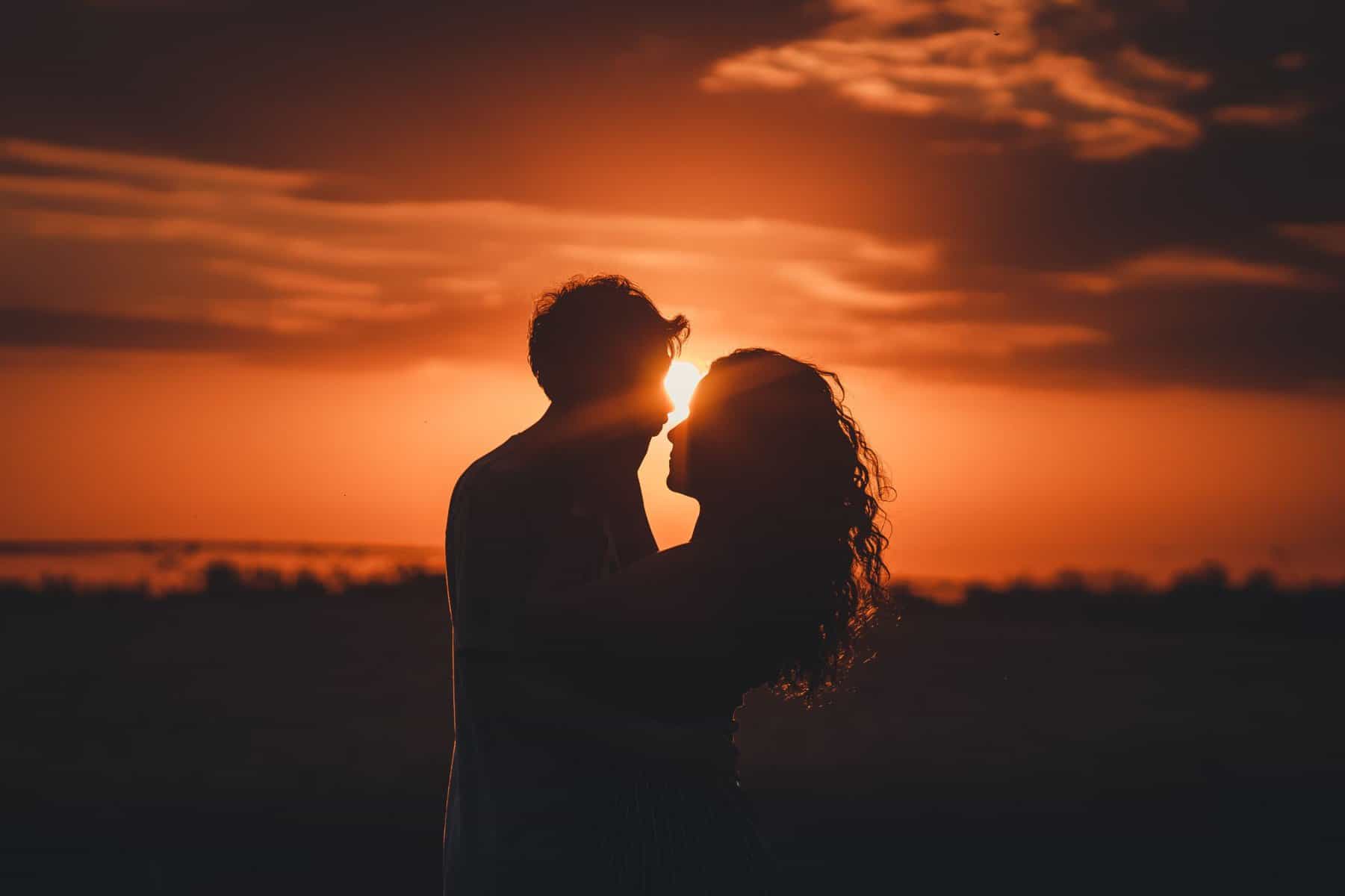 A few more honorable mentions include:
-Omnivore Books on Food + Cooks County – East Nashville's Independent Bookstore & Cooking School (book signings and cooking classes). For more information about this location, please visit their website omnivorebooks.com
-Arrington Vineyards Winery Tour (+wine tasting!) (reserve your spot online)
The capital of Tennessee is a city that has something for everyone. Still, it's also particularly significant if you happen to be in love and looking for new things to do together. Whether you are newly dating or have been married since before the invention of artificial sweeteners, Nashville provides plenty of fun activities for couples. We hope you found this article helpful!