Fun Things to Do in Nashville TN for Couples
Are you looking for some fun date night ideas and activities near Nashville TN?
Nashville isn't just for music lovers. There are tons of great activities in Nashville for couples looking for date ideas. And no, we're not going to recommend dinner and a movie (you already thought of that, right? 😉).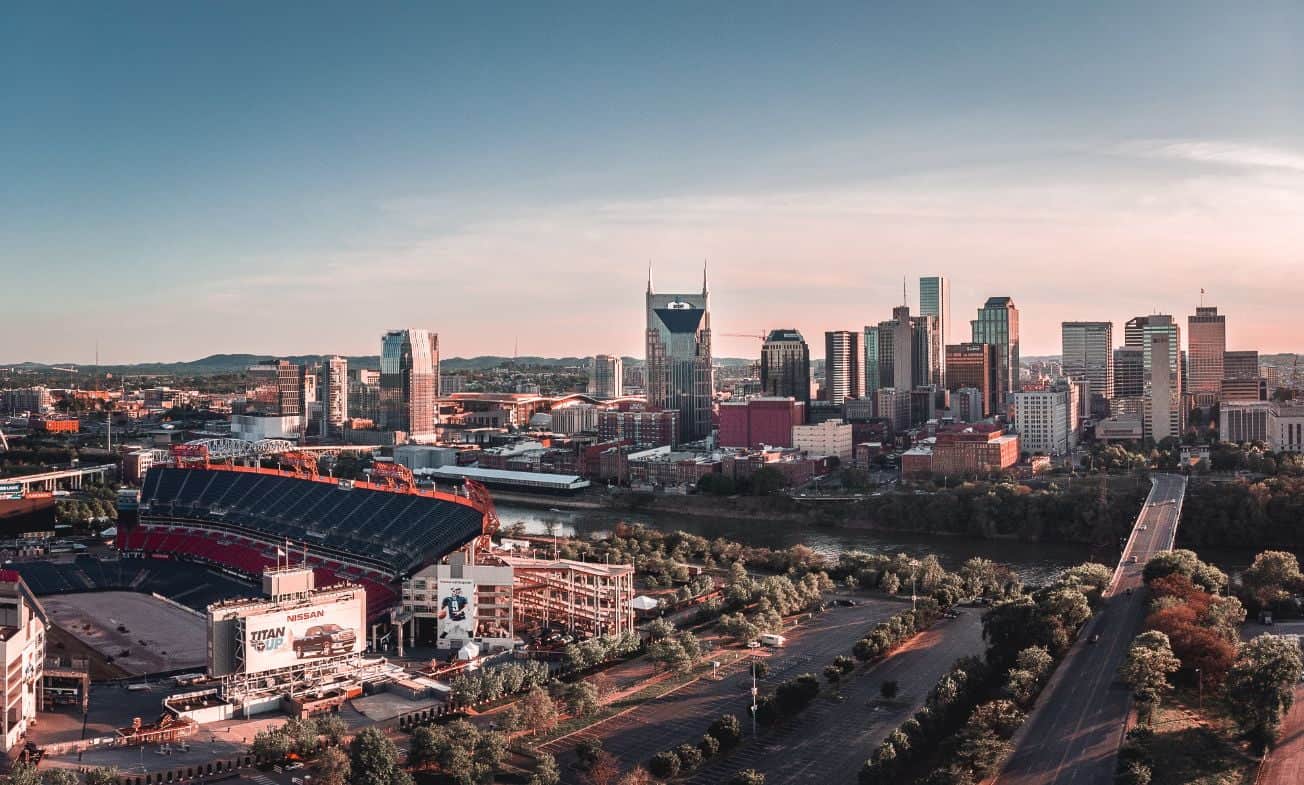 We should mention that you have plenty of options here in Music City, USA, no matter what you choose from this list.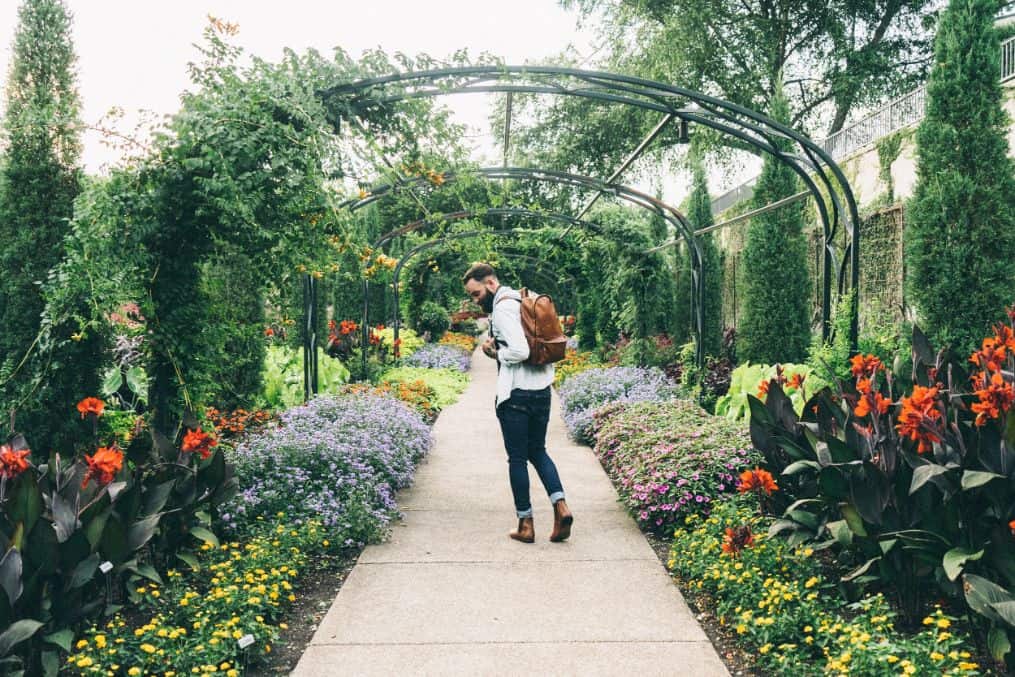 There are places with great food, drink specials, music, local shops, botanical gardens, and more than enough culture if history isn't your thing, but still would love an inexpensive way to spend some time together.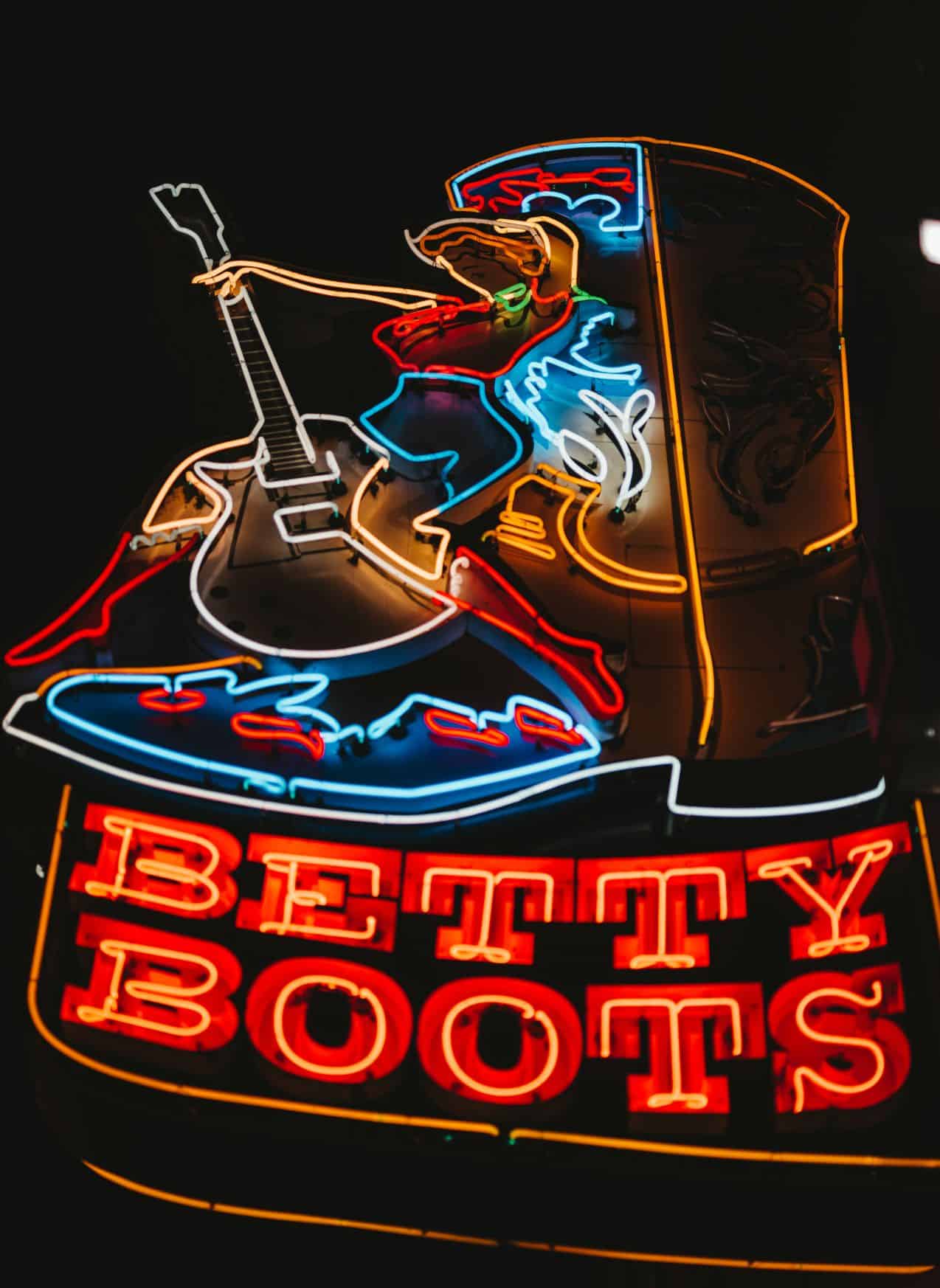 We'll provide suggestions on where to go and what to see while visiting the city.
The following list is not exhaustive but will get you started on some romantic things to do and to explore this fantastic city with your significant other!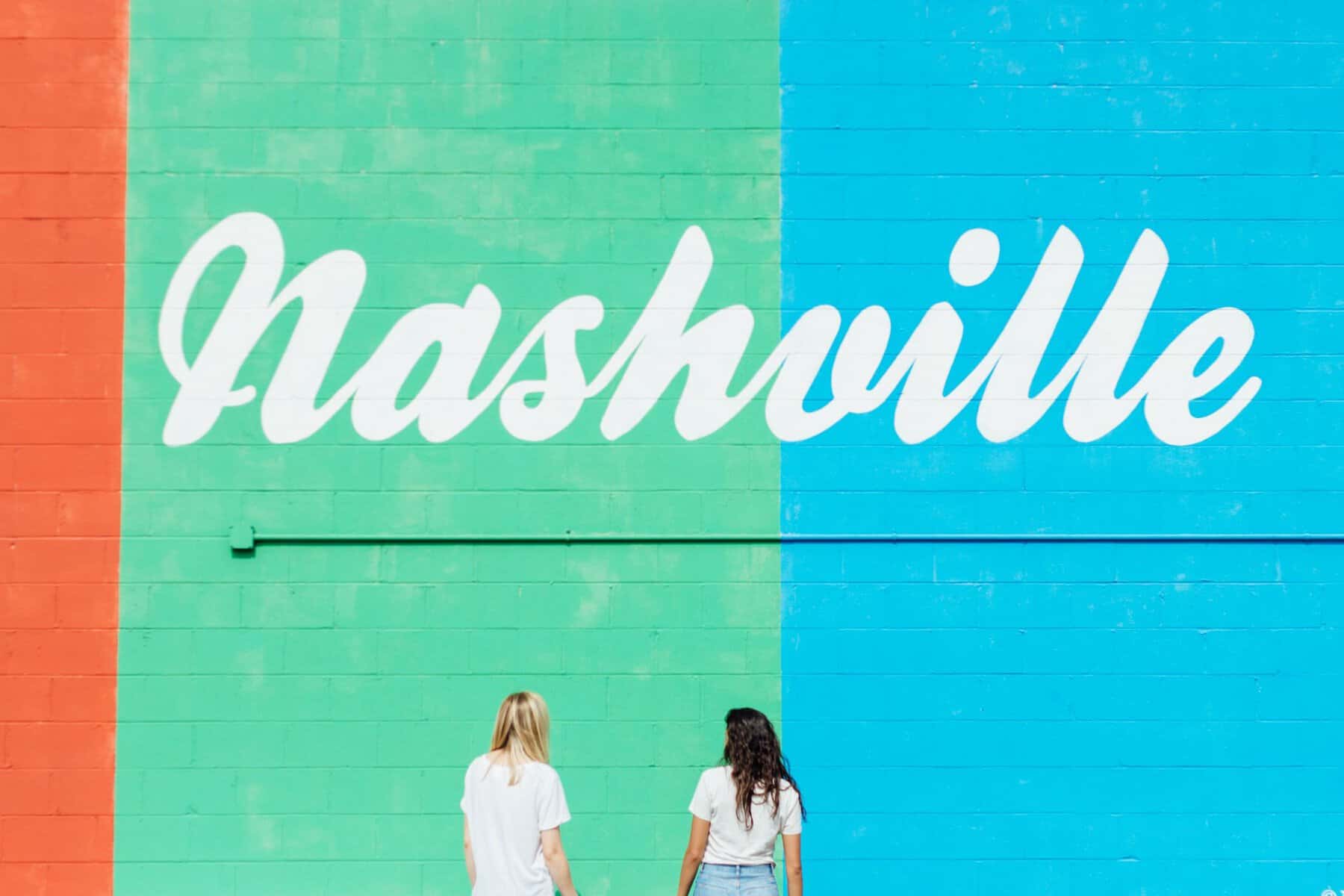 Go on a mural walk.
Nashville is home to so many murals that are both romantic and Instagram-worthy. Just do a quick Google search and you'll find some cool neighborhoods to walk around.
Check out Green Hour, a Nashville Absinthe Bar.
You read that right! You can taste absinthe at a bar in Nashville. Maybe you've never had absinthe before, but it can be an otherworldly experience with your partner.
If your idea of a romantic night is sipping in a dimly lit bar and then putting on your dancing shoes, then take an Uber over to the Wildhorse Saloon or Play Dance Bar.
Explore Downtown Nashville TN on a carriage ride.
Downtown Nashville has tons of quirks and corners for you to explore. One of the best ways to do so is on a horse and carriage ride, which you can book through Nashville Carriage Company.
Enjoy sites like Broadway honky tonks, art galleries, Tootsie's Orchid Lounge (the birthplace of "rock and roll"), The Ryman Auditorium (home of live country music), plus many more!
Grab some ice cream on Broadway at Jeni's, or stop by The Pancake Pantry for pancakes and coffee.
Visit Ryman Auditorium to see iconic country music memorabilia.
The Ryman Auditorium is home to the world's most famous piece of acoustic furniture, the 'old' stage piano. It is also where Johnny Cash made his debut performance on September 12th, 1954.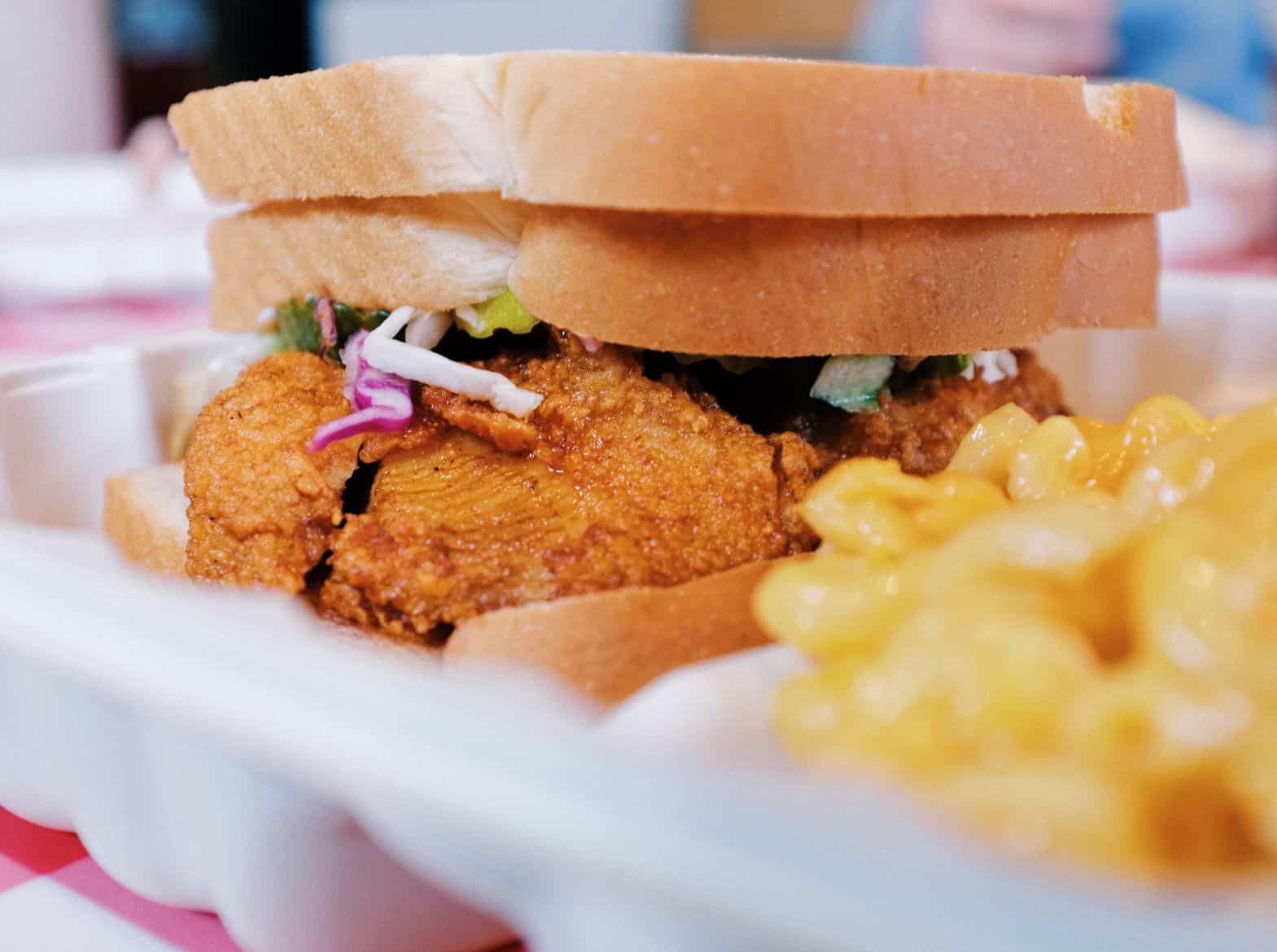 Dine at one of Nashville TN's most popular restaurants.
Our favorites include City House, Hattie B's Hot Chicken, Julep, and 12th South Taproom & Wine Bar. You can have a romantic dinner (or watch each other devour hot chicken and waffles).
Stop by West Side Coffee for brunch.
You will need it after all that walking around downtown. It is located in Hillsboro Village, so you can also shop while waiting for your meal.
Go for a scenic horseback ride in Percy Warner Park.
Percy Warner Park is a gorgeous park in Nashville and a horse ride is one of the most romantic things you can do!
Soak up some culture with art exhibits around Nashville.
Stretch your legs and explore the many hiking trails through Nashville's scenic parks.
Nashville is home to many scenic parks and trails that offer beautiful views of the city.
From winding, paved paths to rugged and rocky trails, there are plenty of options for you and your significant other to explore together.
Get a free tour of Belle Meade Plantation.
This is an impeccable example of antebellum life in Tennessee. A trip to Nashville TN wouldn't be complete without a visit!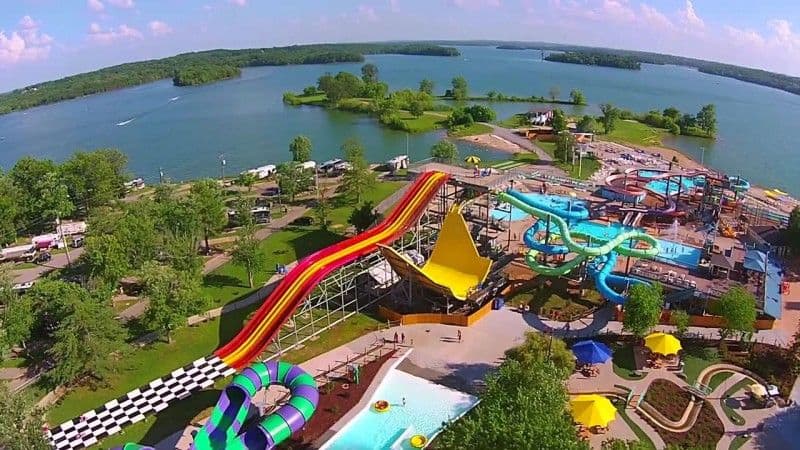 Enjoy some high-octane thrills.
Just outside of Nashville, there are tons of outdoor activities such as white water rafting, ziplining, parasailing, or more!
If you're looking for a mini adrenaline rush in Nashville, go to Canvas Climbing, Nashville's only indoor climbing gym.
It has a range of challenges from beginner-friendly routes for the less experienced climbers or those looking for some adventure but not too much intensity.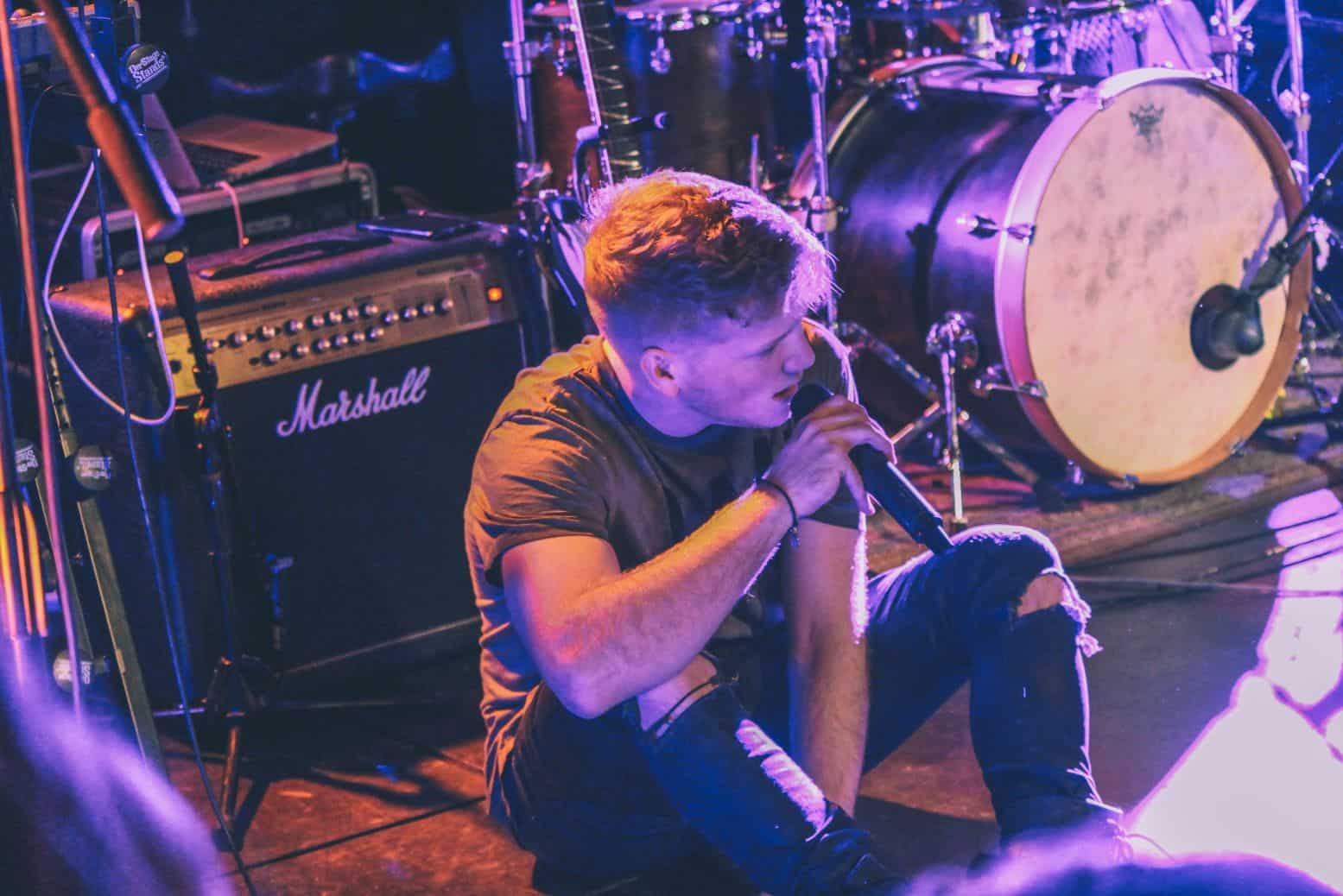 Watch a live music performance as you enjoy local Southern culture at a honky tonk.
Hey, live concerts are what Nashville is known for!
A honky tonk is a great way to experience live music in a more intimate setting. The best part is, you can dance your booty off to the latest country hits and drink while doing it.
If you're not into a honky tonk vibe or live country music, there are plenty of other venues where you'll be able to hear some less twangy tunes.
Go for a romantic ride on the General Jackson Showboat.
The General Jackson Showboat is a paddleboat cruising the Cumberland River. It features a dining room and theater for musical and theatrical performances. That's one of our favorite and best unique date ideas for Friday night!
Check out The Hermitage for its breathtaking gardens and impressive museum.
The Hermitage in Nashville, TN is a must-see for any history buff looking to explore the roots of Tennessee and its most famous resident, President Andrew Jackson.
The Hermitage welcomes visitors with an impressive museum collection dedicated to this hardworking man who completely changed America's agrarian society into an industrialized nation.
The gardens are also worth checking out.
Rent a bike and ride the Cumberland River Greenway.
It's an easy, fun, scenic and romantic trip with plenty of places to stop for food or drinks along the way.
Stop at one of our many breweries on your way back into town so you can snag some local beer souvenirs.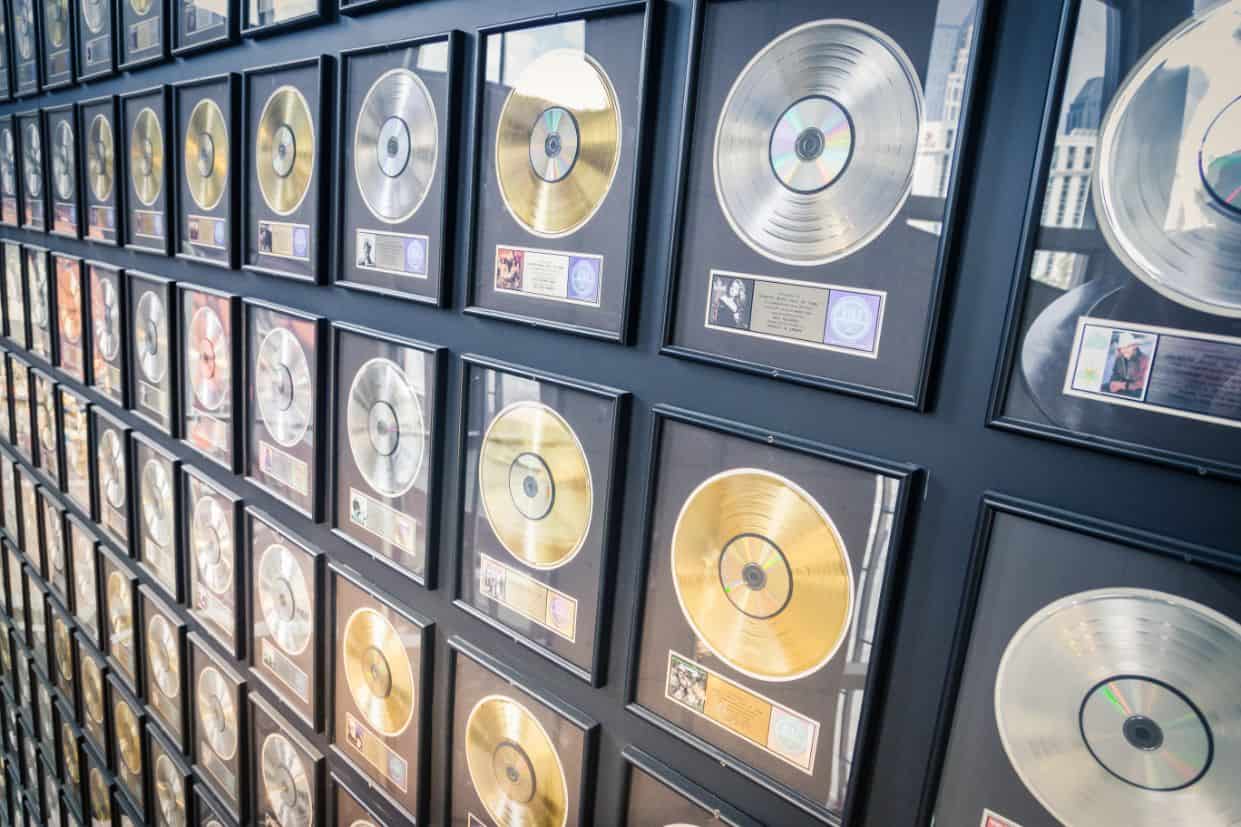 Be sure to visit the Country Music Hall of Fame and Museum.
Everyone knows Nashville is famous for its music, but it's also home to a rich history.
The Country Music Hall of Fame and Museum showcases this heritage with exhibits on country legends like Johnny Cash and Dolly Parton.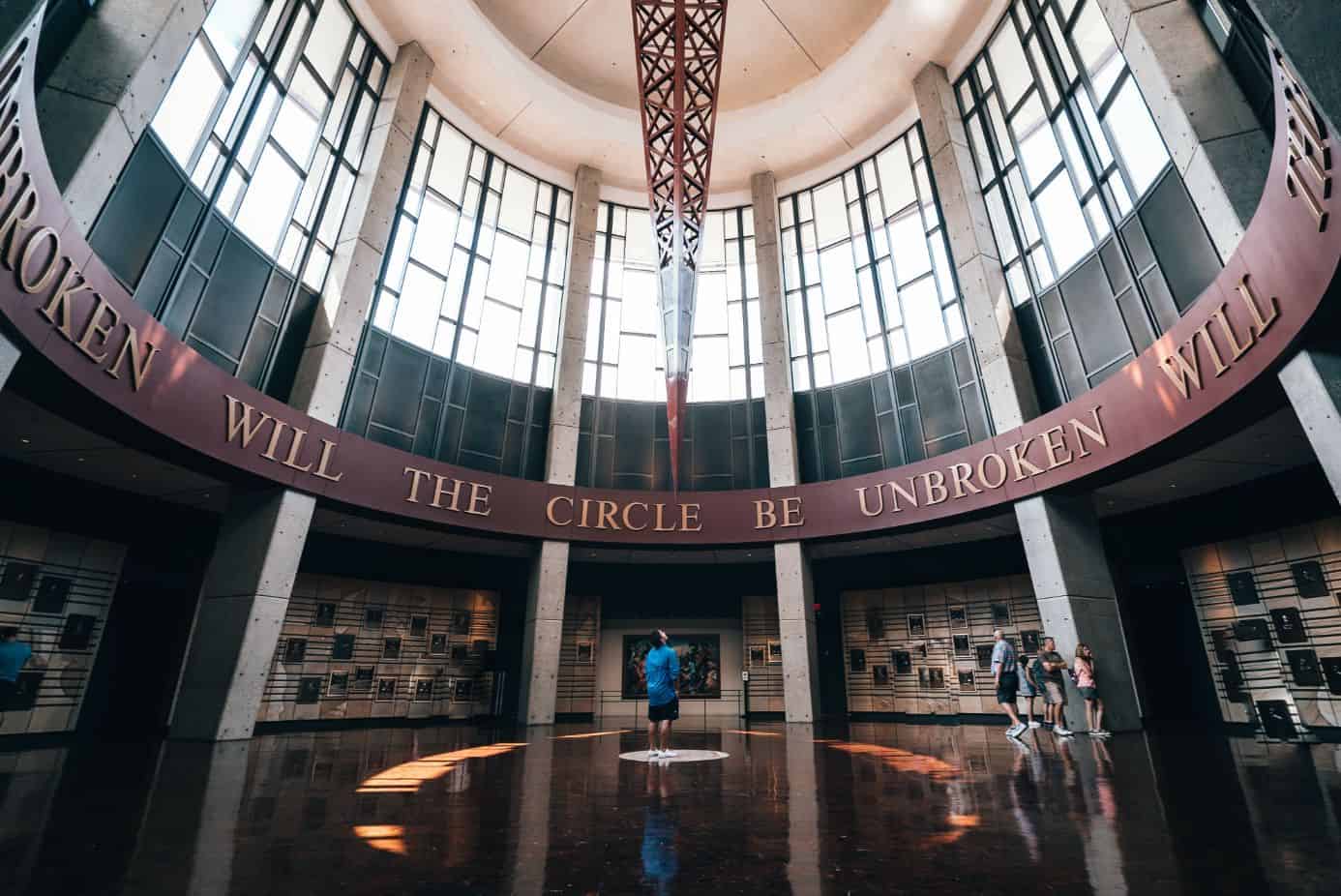 Tour the historic Ryman Auditorium.
It's now a popular venue, but there was a time when it served as an essential meeting place for country music stars like Hank Williams and Patsy Cline.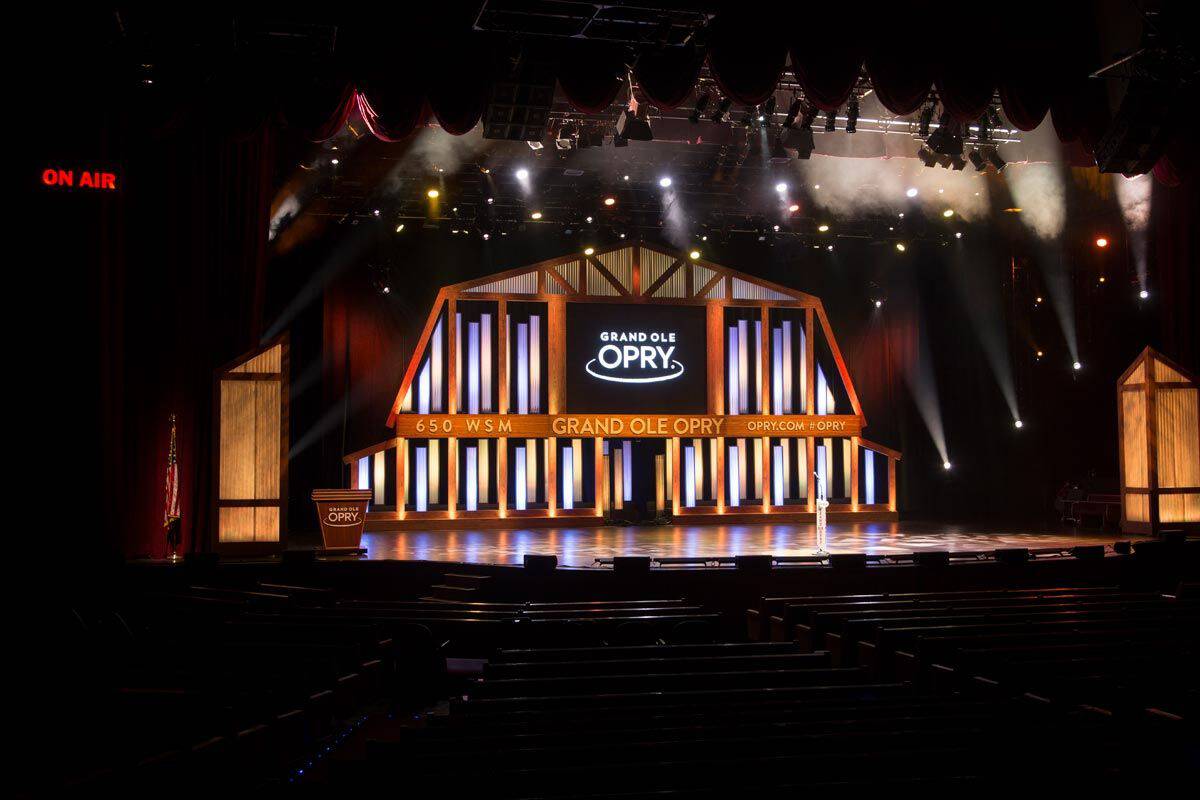 While you're there, see the Grand Ole Opry.
The Grand Ole Opry also calls this spot home! The Grand Ole Opry is a world-renowned spot and one of the most romantic things you can do for a date night.
Visit the Nashville Farmer's Market.
The two outdoor areas, the Farm Sheds and the Gardens of Babylon, are worth a visit! The indoor area is currently open, but check before you go for (covid) policies.
Who doesn't love the Farmers Market? Oh and if you do love Farmer's Markets, there are a few others:
East Nashville Farmers' Market
Nolensville Farmers' Market
Hip Donelson Farmers' Market
Richland Park Farmers' Market
Franklin Farmers' Market
12 South Farmers' Market
See Broadway or off-Broadway shows, concerts, or comedy clubs in Nashville.
Whether you love theater or comedy, Nashville has plenty of options for you to enjoy.
Go see Broadway or off-Broadway shows in the Tennessee Performing Arts Center, an opulent downtown performance hall that's a must if you're visiting Nashville. The TPAC hosts touring Broadway productions as well as concerts and comedy clubs (a recent one was Chris Rock).
If you're in the mood for some good ol' Southern BBQ, head to Puckett's Grocery and Restaurant.
When you arrive, be sure to check out the Wall of Fame where famous country stars like Dolly Parton and Loretta Lynn have visited. Don't forget to order a little bit of everything for your table so that everyone can try all of Puckett's signature dishes – from their pulled pork sandwich or ribs to shrimp étouffée.
Join an evening at the world-famous The Bluebird Cafe.
The Bluebird Cafe in Nashville TN is the world's most celebrated and historic venue for up-and-coming singer-songwriters.
The Bluebird Cafe is a must-do Nashville TN experience, with live music every night of the week. The cafe has opened doors to new generations of country legends who played on stage including Emmylou Harris, John Prine, Steve Earle, and more.
Listen to free or cheap live music.
Whether you want to be in the audience or on stage, Nashville has plenty of opportunities for live music. The best way to find out about what's happening is through Nashville On The Cheap. They have a calendar with bands playing and an events feed that will let you know when new concerts are added from performers.
Visit the Frist Center for Visual Arts.
A lot of people don't know about this art museum because it's outside of downtown Nashville. Still, we recommend checking out their permanent or temporary collections before spending time in other parts of town.
Drive to the Possum Holler Drive-In Theatre.
Okay, we said no "dinner and movie" ideas, but this is not only retro but also a fun, romantic, and timeless way to impress your date. You can grab some dinner beforehand or have it delivered right to your car while watching films on their big screen in style!
Check out the Nashville Zoo at Grassmere.
It's no secret that we love animals in Nashville, so if you find yourself wanting to visit an animal sanctuary but don't want it too far outside of town, then head over to the Nashville Zoo!
It's not walking distance from downtown Nashville, but after you're done with the Zoo, take an Uber up to downtown Nashville to walk around for a while and get some delicious food.
You can check out local downtown Nashville shops and restaurants or head over to one of our most popular attractions, The Parthenon! Sometimes it's fun to be a tourist in your own town.
Visit the Tennessee State Museum.
The Tennessee State Museum in Nashville hosts fascinating exhibits year-long such as "The Civil War and Reconstruction," which showcases how the people of Tennesse were determined to secede from the Union and how the state remained divided on the issue throughout the war.
We're guessing if you love history, then you'll enjoy seeing artifacts like Civil War uniforms and more common items such as grocery store receipts from the early 1900s.
It's free during regular hours, but if you're interested in touring inside, they require an admission fee (so that you know).
Arrington Vineyards Winery Tour (+wine tasting!)
Getting a wine tasting is a great date activity to do together. It has the perfect amount of time to let you get a little tipsy and be done before it's time for dinner ;) – P.S. Make sure you have a sober driver!
A few more honorable mentions include:
Omnivore Books on Food + Cooks County – East Nashville's Independent Bookstore & Cooking School (book signings and cooking classes).
For more information about this location, please visit their website omnivorebooks.com.
If you are looking for other things to do in east Nashville, we love:
– The Hermitage Hotel
We have been to this hotel for dinner before because the food was amazing (the service could be improved though). But they do offer live music on Saturdays.
– Cumberland Park
Cumberland Park in Nashville TN is a great place for a romantic and fun date.
This is the perfect balance of nature and man-made structures, making it an ideal location to enjoy any type of weather.
There are paved trails with scenic views as well as natural areas that provide more solitude than other Nashville parks.
– The Saturday Art Crawl
– Johnny Cash Museum (a classic)
– The Adventure Science Center to get back in touch with your inner child
– Schermerhorn Symphony Center, if classical music is your jam
– Printer's Alley
– The Nashville Shores
Nashville has something special for you to have a fun night!
Whether you are newly dating or have been married since before the invention of artificial sweeteners, Nashville provides plenty of fun activities and date night ideas for couples. Now get to researching and WOW your special someone with a great romantic date night!