Danielle, thank you so much for visiting us at Legacy Farms. After our time together and learning more about your wedding vision of a woodsy look with an outdoor ceremony and indoor reception, I put some more information together for you – click the links below.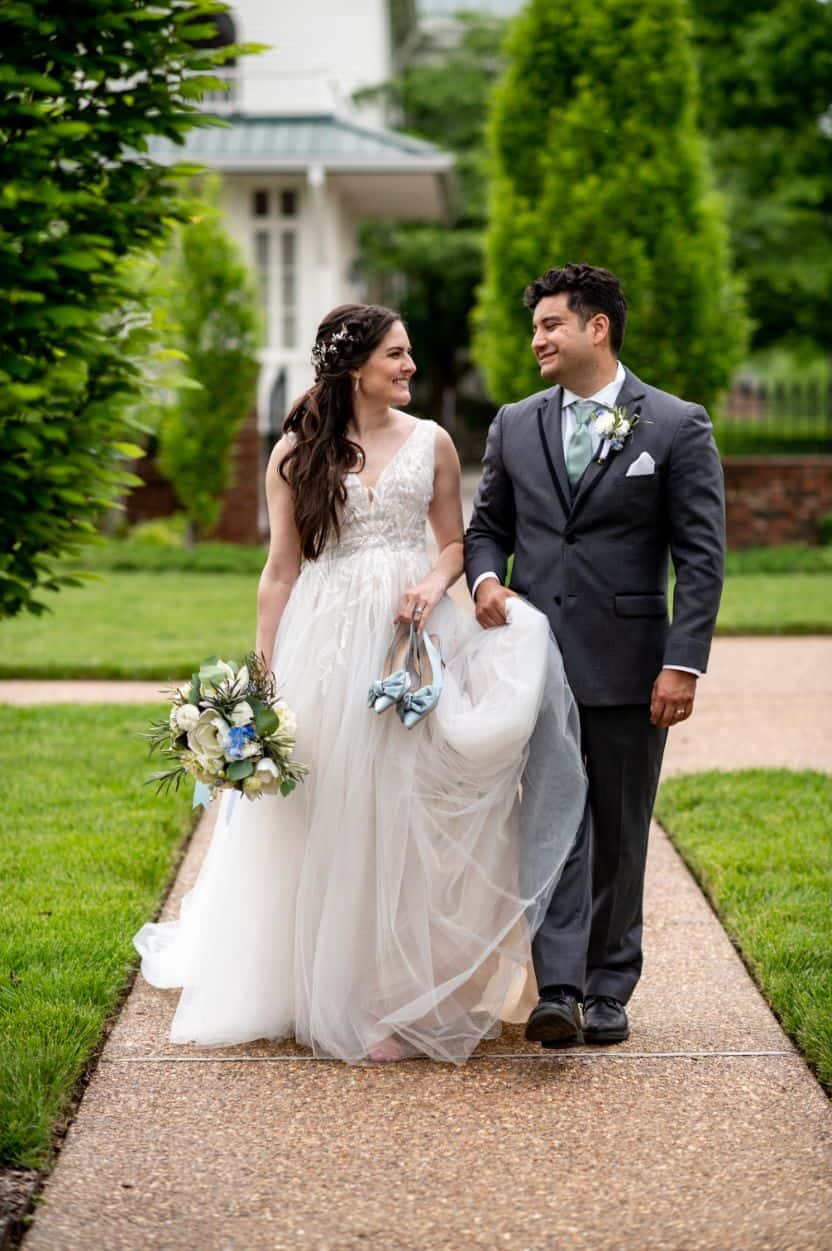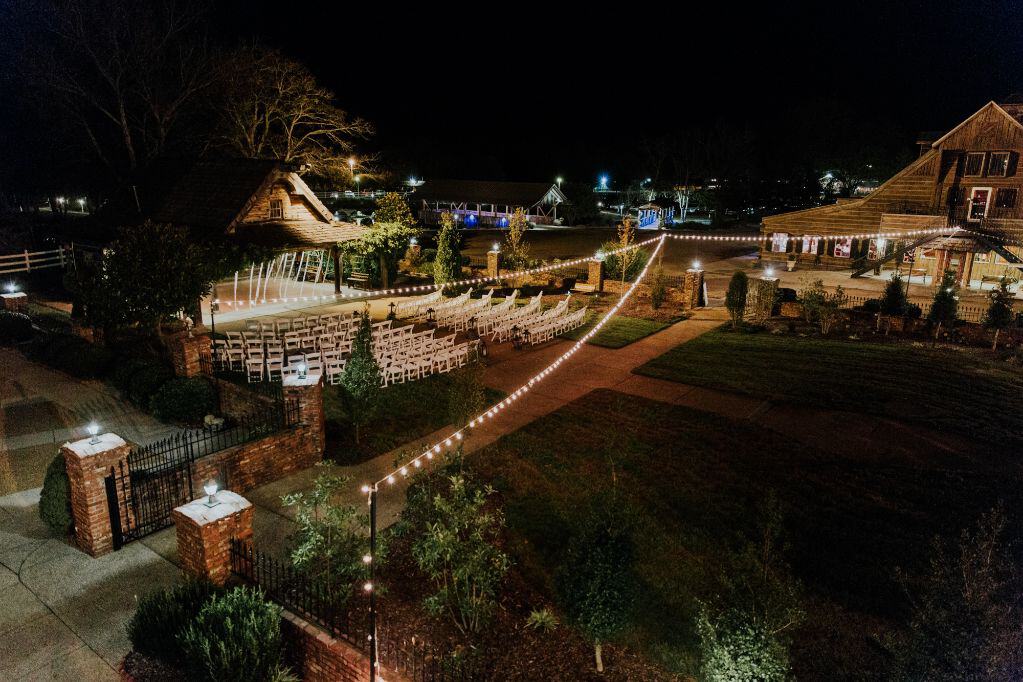 Private Venue Rental
The entire property is yours for 10 hours. Enjoy choosing where each part of your event will take place.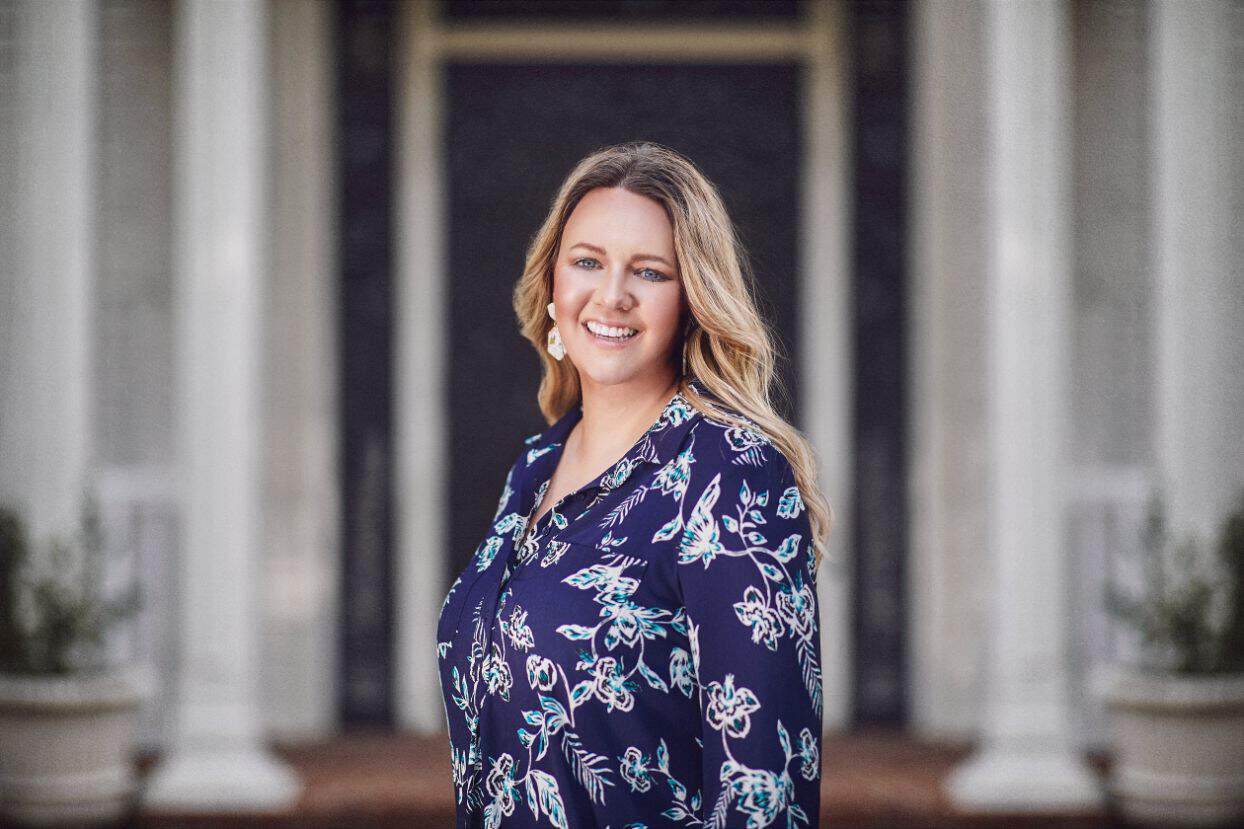 Dedicated Wedding Planner
Your guide on this journey, your wedding planner (Amy) will be with you from the beginning stages all the way through to being there on your wedding day to ensure that your entire vision comes to life.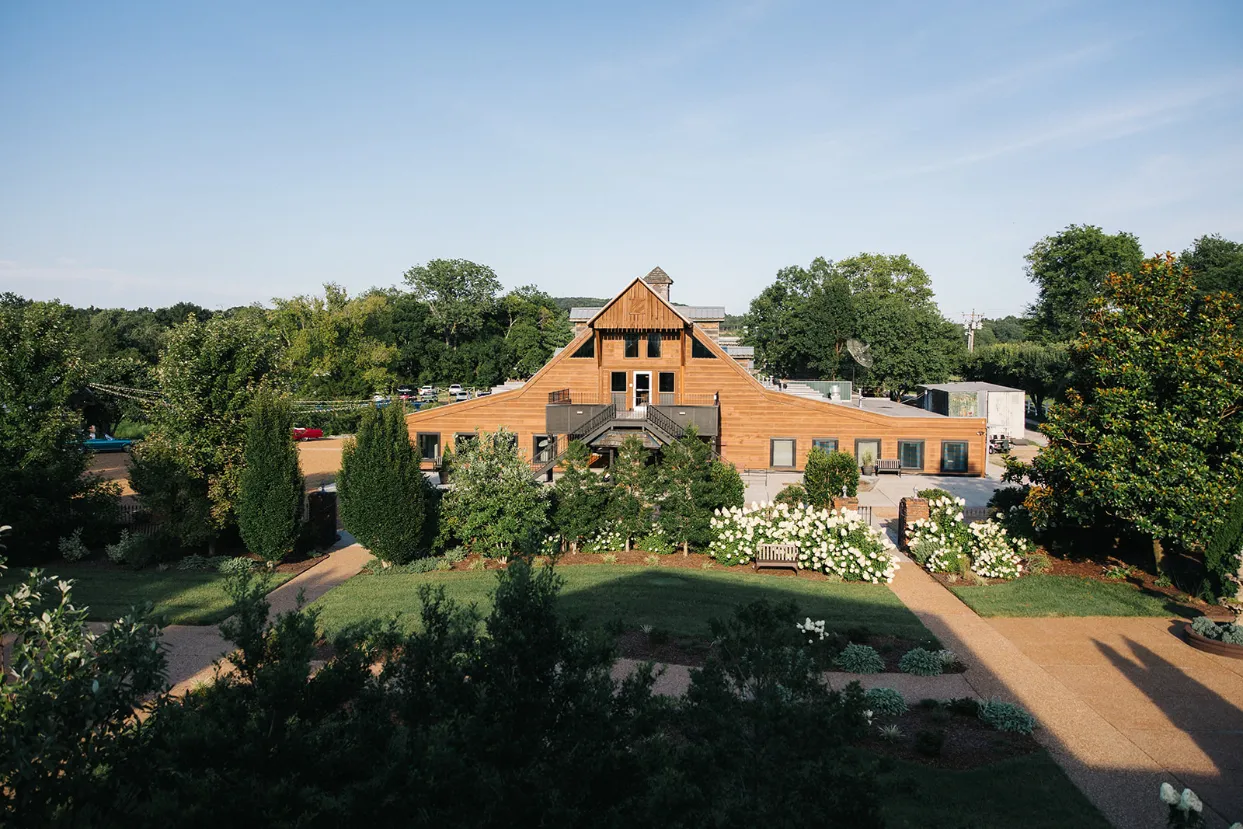 Wedding Coordinator
Your coordinator is there for a seamless ceremony, making sure everyone gets down the aisle at the right time, in the right order and does the right thing.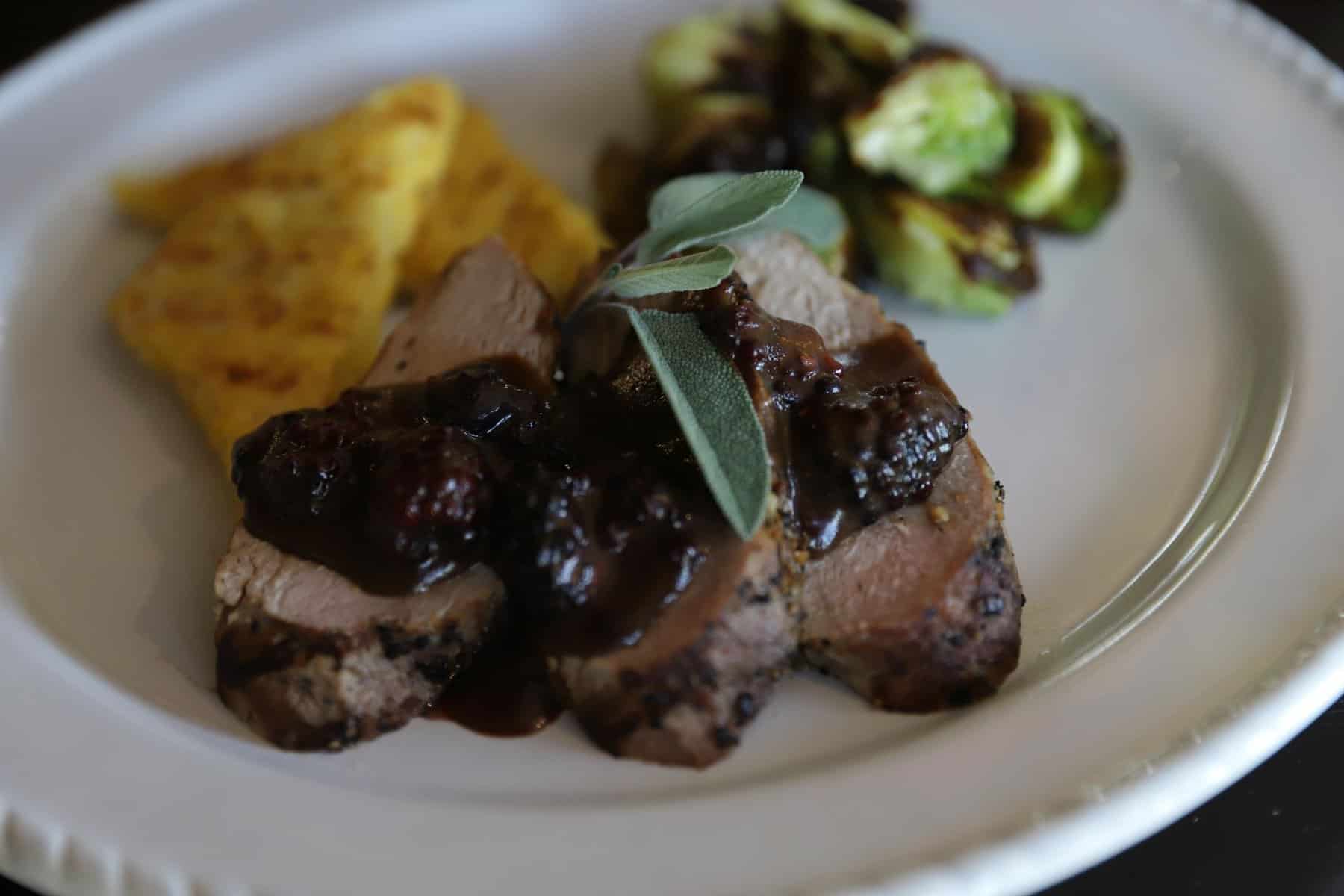 Food & beverage
We will serve your specialty beverage after the ceremony. Guests will also enjoy light appetizers during social hour following your ceremony.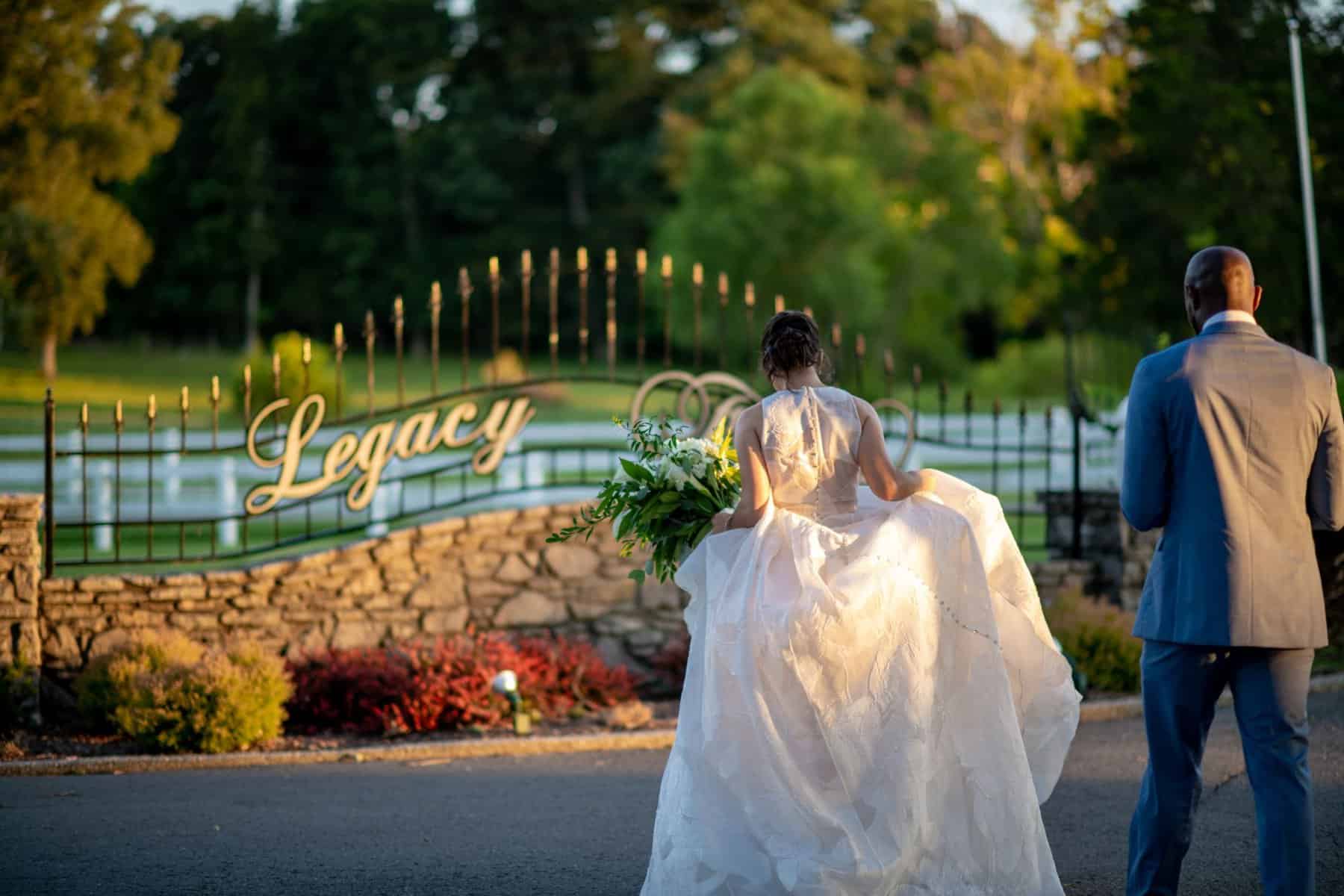 Waitstaff
Our professional team will ensure that your guests are treated well and their needs attended.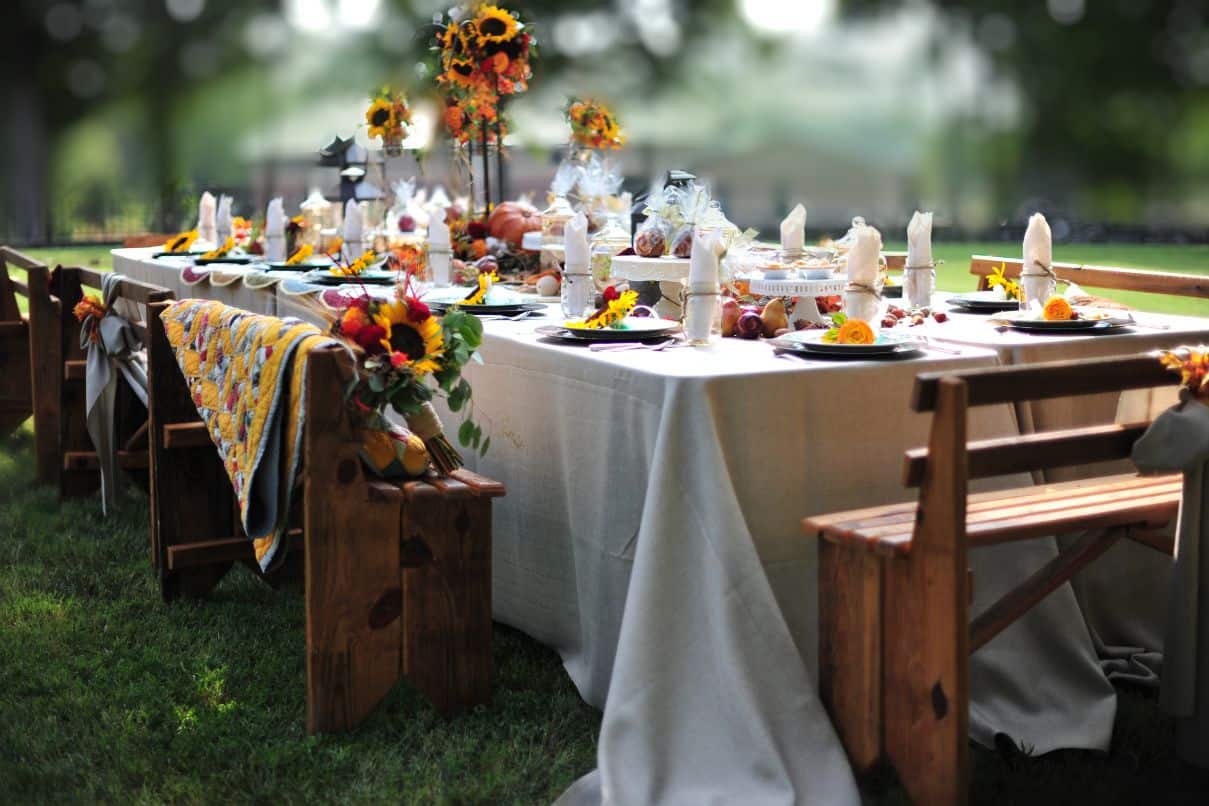 Setup & Cleanup
This is a no work wedding. Don't even think about it. Setup and Cleanup is included.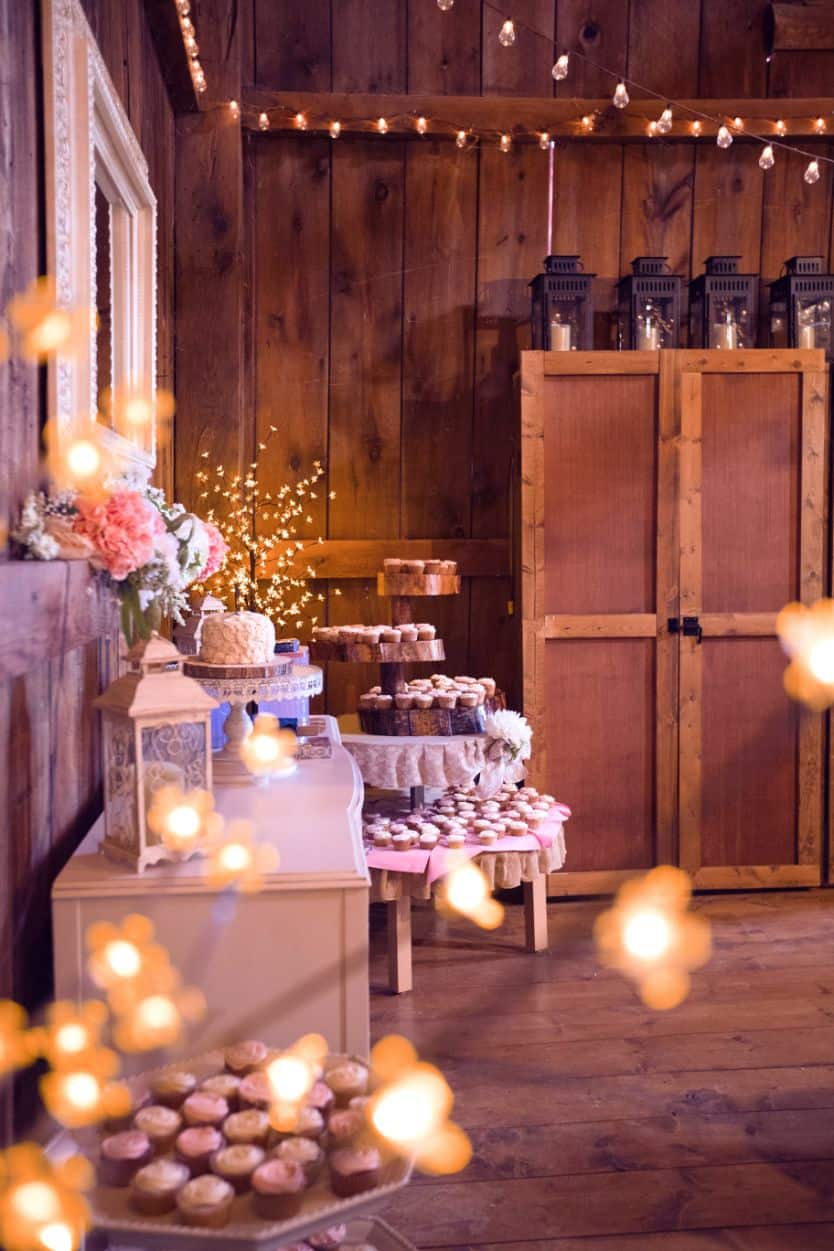 Decor
Choose from our beautiful collection of candle and lighting options. Smaller items such as candles all the way to larger props such as flatbed wagons, garden carts, several styles of bars, decorative ladder props, hanging chandeliers, hanging ladders, specialty urns, compotes, backdrops, boxwood panels.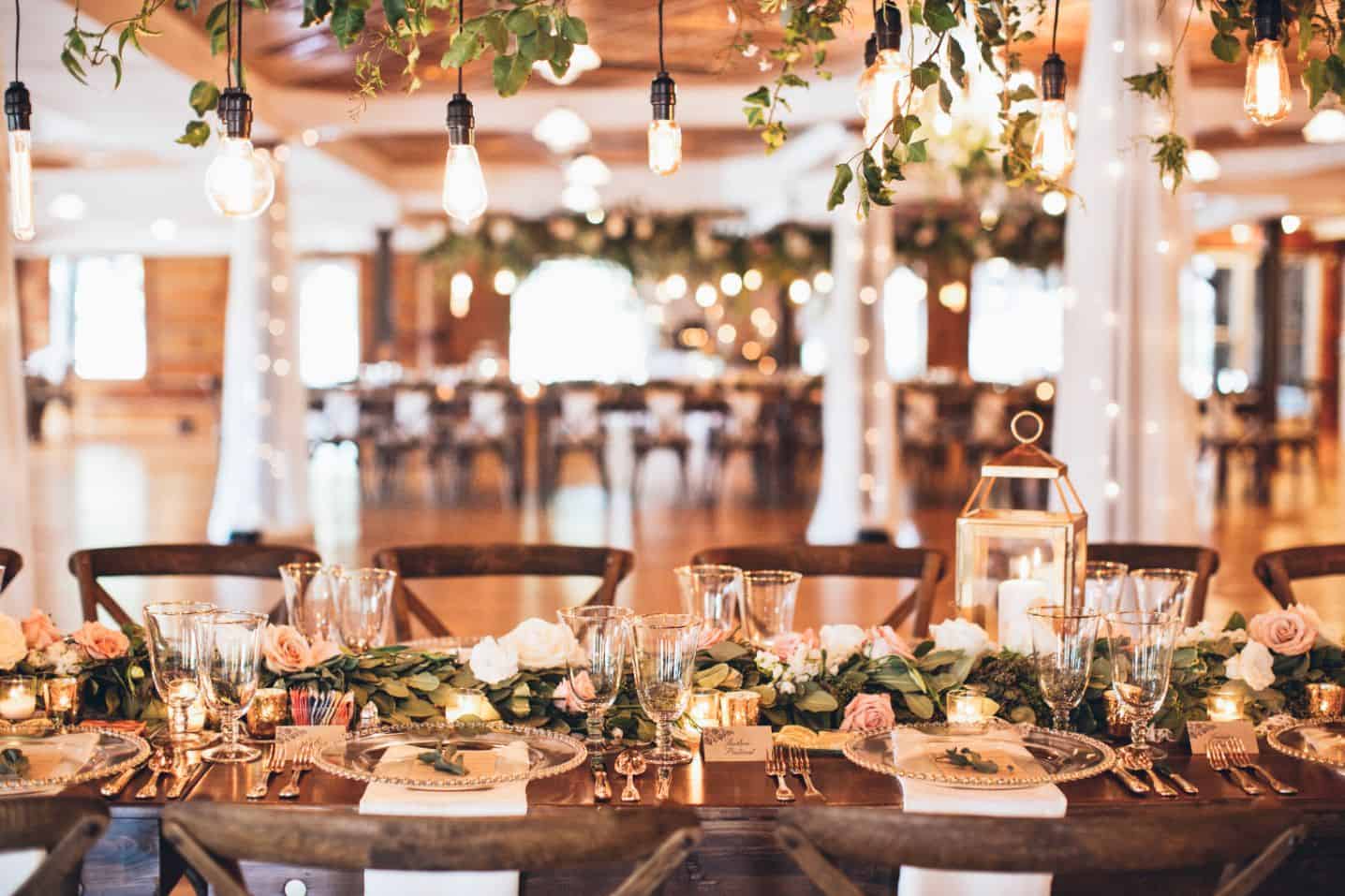 Rentals
Choose from several options of rental tables, chairs, and linens. Of course, you pick your favorite colors for all of your linens. We will help you design the look of your ceremony and reception space. You can choose from multiple options for chairs, custom floorplans with different table options.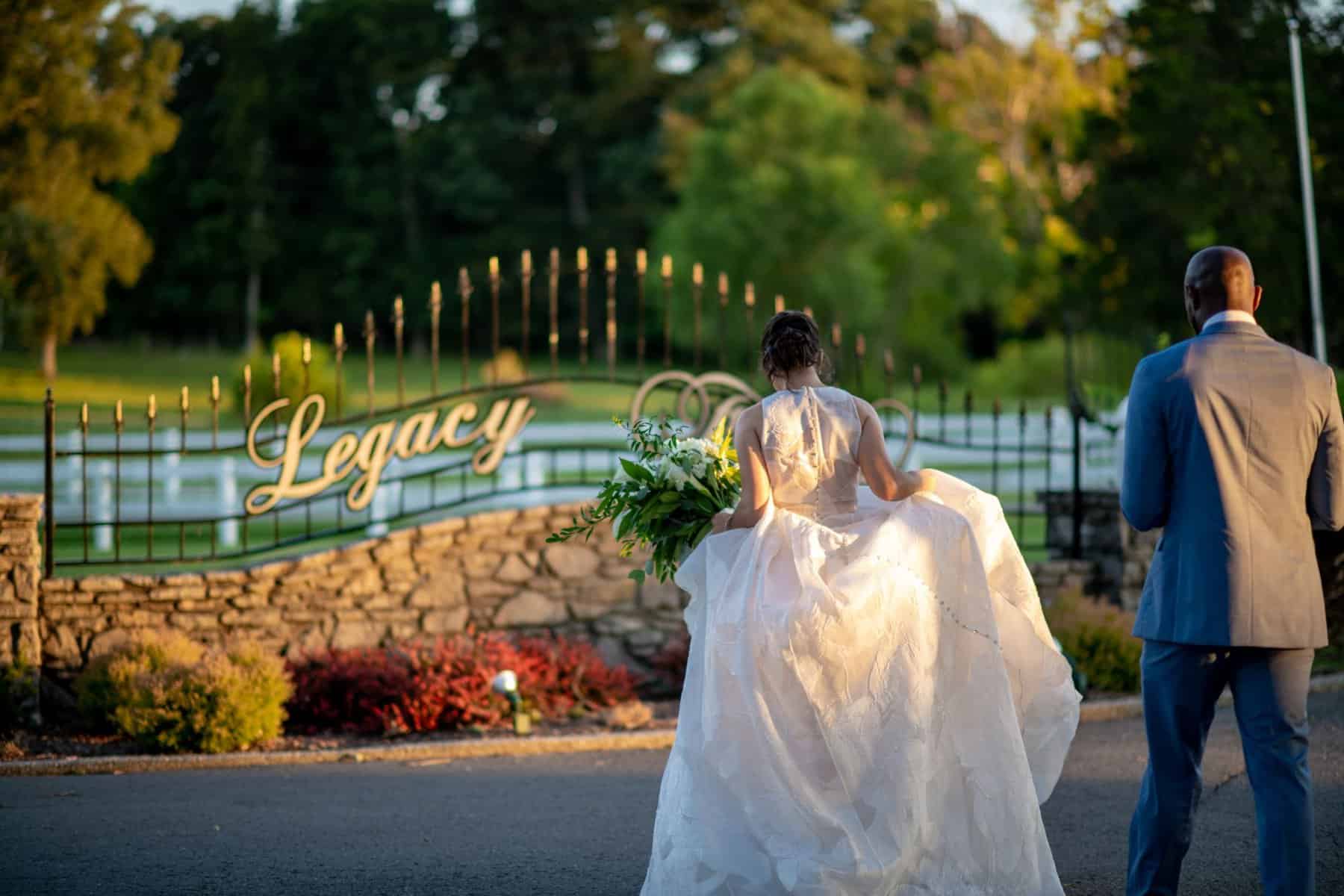 Parking Attendant
A friendly attendant will greet your guests as they arrive and make sure they get to the proper location.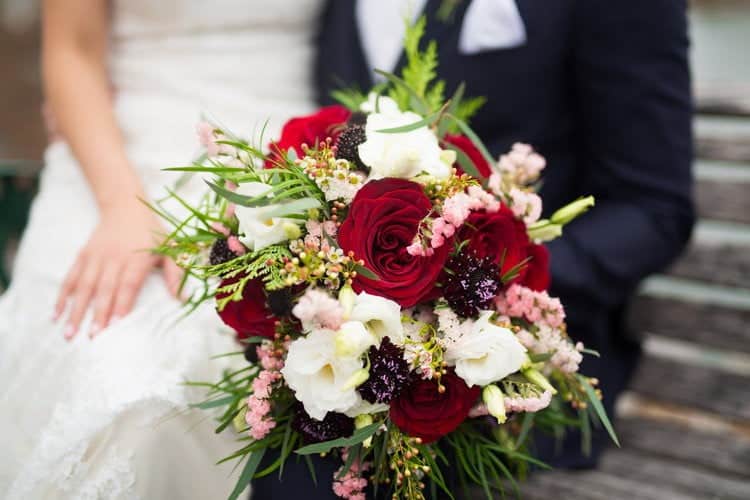 Flowers
Choose your favorite flowers and our talented florist will make sure you are carrying your dream bouquet. The flower credit in this package will cover your personal bouquet and boutonniere in addition to 4 of your attendants.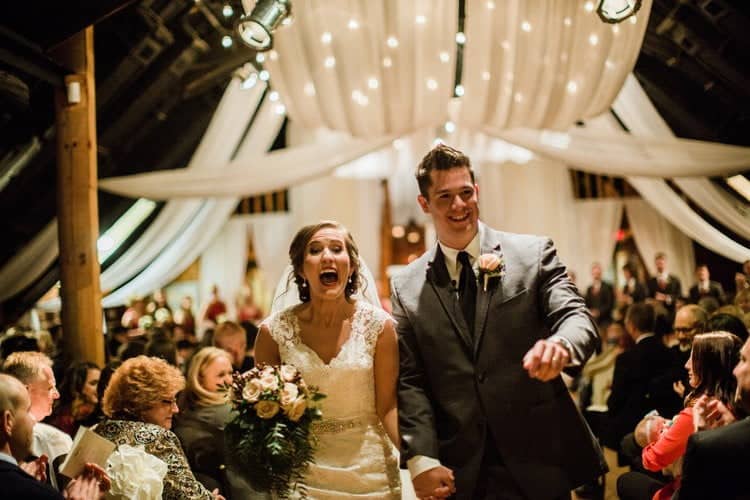 DJ
The DJ will take care of amplifying your vows as well as ensure music for the cocktail hour, dinner, and dance party is on point.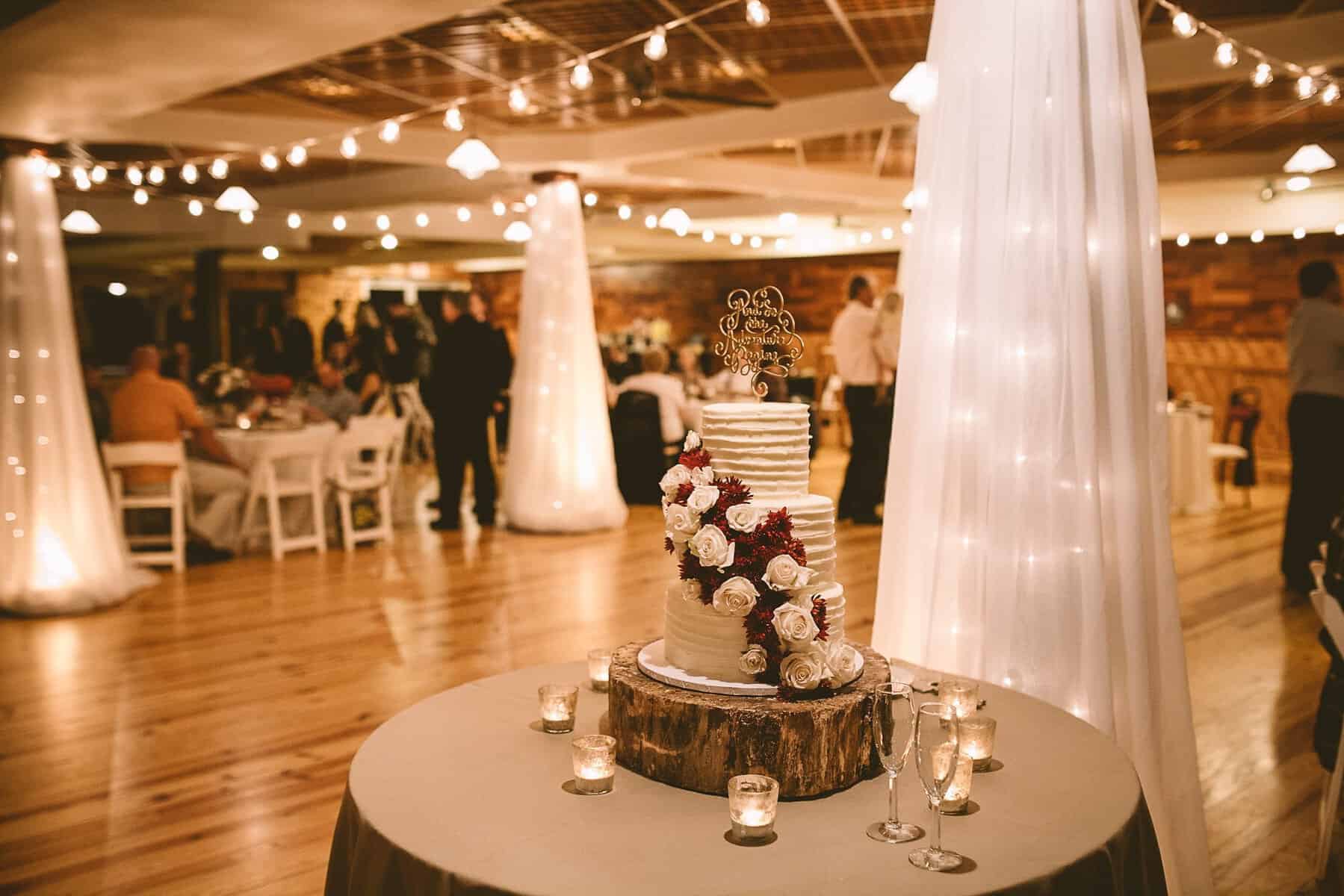 Wedding Dessert
Our unparalleled pastry chef will present a creative display station of bite-size or individual sweet treats, along with a 6" cake for the traditional photo op.
Your wedding is important to us and you deserve to have all of your questions answered. I want you to have each and every question answered so that you can make the best decision for you both. What questions may I answer at this time or what can I adjust to make this proposal be the best fit for both of you?
Ceremony at the Event Center Courtyard
Your Reception at Heritage Hall